Each and every day new mobile games are hitting the App Store, and so each week we put together a big old list of all the best new releases of the past seven days. Back in the day the App Store would showcase the same games for a week, and then refresh those features each Thursday. Because of that developers got into the habit of releasing their games throughout Wednesday or very early Thursday in order to hopefully get one of those coveted features spots. Nowadays the App Store refreshes constantly, so the need for everyone to release all on the same day has diminished. Still, we've kept our weekly Wednesday night format as for years that's the time people knew to check TouchArcade for the list of new games. And so without further ado please check out the full list of this week's new games below, and let us know in the comments section which games you'll be picking up!
---
Country Friends (Free)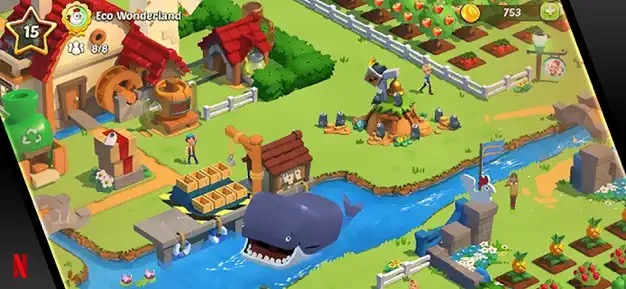 iTunes Description
Available exclusively for Netflix members.

Build the farm of your dreams — by yourself or with friends! Ditch city life to grow crops, feed animals and trade goods in this sunny adventure.

Welcome to the country, where the sun is always shining, the animals dance and the grass is always greener!
Forum Thread: Country Friends (by Gameloft)
---
Delving Deep ($0.99)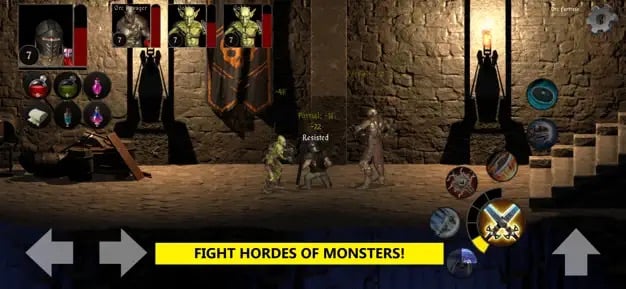 iTunes Description
EMBARK ON A HEROIC QUEST! Delve into the depths of Mt Gorghul in your mission to unlock its secrets.

As either Rekkr or Thora Frœknhammer, the game's dwarven heroes, you set out to track down your missing kin and Thrazoc's legendary group of adventurers from within the labyrinthine Mt Gorghul.

Navigate your way through challenging maps, battle hundreds of monsters, complete dozens of quests, find and equip gear, level up your character, and increase your combat skills to aid you in tracking down your kin.
Forum Thread: Delving Deep (by Eiger Entertainment)
---
Demon Survival (Free)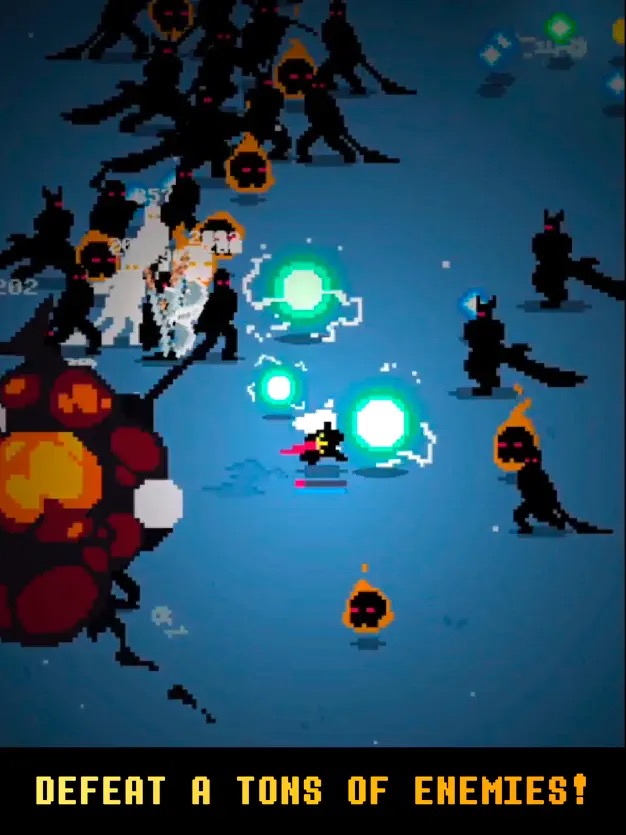 iTunes Description
Defeat tons of creatures, learn new magic spells and face fearsome demons in this survival game with roguelite elements!

Demon Survival offers a level-based survival adventure where you must improve your equipment, learn new abilities and overcome different challenges to defeat the fearsome Lord of Hell.
Forum Thread: Demon Survival: Roguelite RPG (by Ruben Pecellin)
---
Duelyst (Free)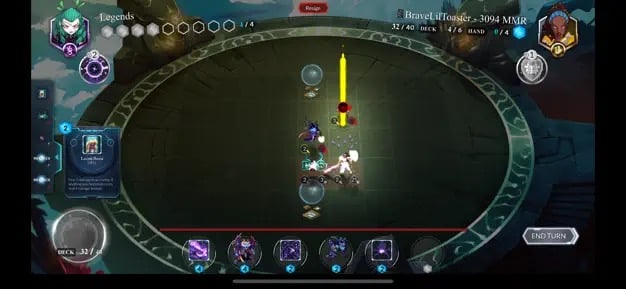 iTunes Description
Duelyst is a unique hybrid 1v1 card game where you play your units and spells onto a 9×5 board where you can position them to your advantage.

Duelyst is highly competitive and cross platform, you will be competing against thousands of other players.
Forum Thread: Duelyst (by Wilhelm van Huyssteen)
---
Evidence 111 (Free)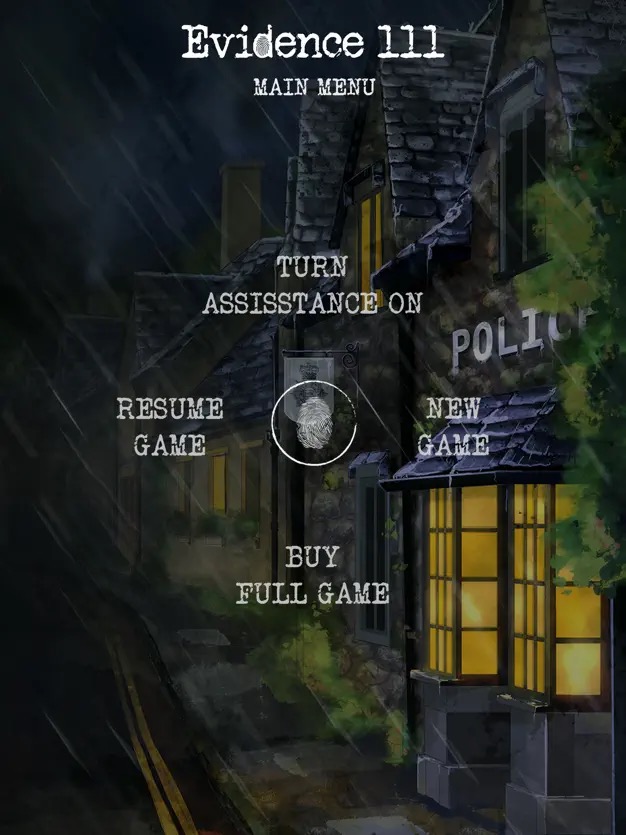 iTunes Description
Free your imagination and let your eyes rest. Close your eyes and let yourself be immersed in mysterious audio sceneries of this detective fiction.

September 13, 1985, a small town of Farnham, England. Just like every Friday, Chief inspector Alice Wells is on duty. An ordinary night shift is suddenly interrupted by a mysterious phone call – an anonymous caller knows something about the chief inspector that none was supposed to find out.

What will you do in this situation? Will you choose to be kind, curious, courageous or relentless? How the story of chief inspector Alice Wells plays out is solely in your hands!
Forum Thread: Evidence 111 (by PlayByEars)
---
Exo Pexo Dots & Diamond ($2.99)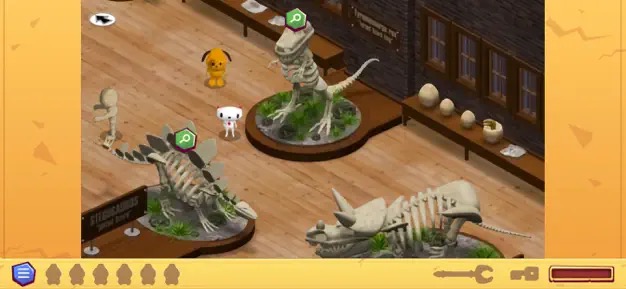 iTunes Description
Dots the studious dog and Diamond the playful cat are enjoying some quiet time at home, until they receive a frantic phone call from the Curator at the Museum. The new Egyptian exhibit is due to open tomorrow but the most terrible thing has happened… the mummies have come alive!

Choose to play as Dots or Diamond and solve the mysterious case of the missing mummies by finding the Curator's lost key and uncovering Scarab Jewels that have disappeared throughout the Museum… all before the exhibitions grand opening.

Discover clues, inspect objects, learn facts and interact with Museum staff to solve the mystery with fun challenges, puzzles and mini games along the way.
Forum Thread: Exo Pexo Dots & Diamond (by Exo Pexo)
---
Fishdom Solitaire (Free)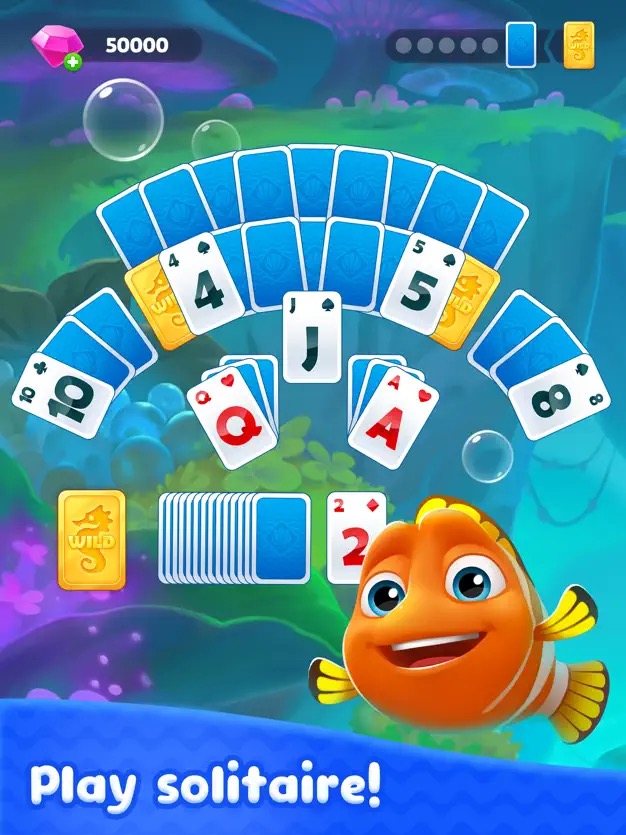 iTunes Description
Never Fishdomed before? Take a deep breath and dive into an underwater world of card-based craziness with Fishdom Solitaire, an all-new free game!

Try challenging and fun solitaire gameplay as you decorate aquariums to create cozy homes for lovely, talking fish. Feed them, play with them, and watch them interact with each other. Your finned friends are waiting for you, so dive in now and enjoy this amazing underwater adventure!
Forum Thread: Fishdom Solitaire (by Playrix)
---
Hero of Aethric (Free)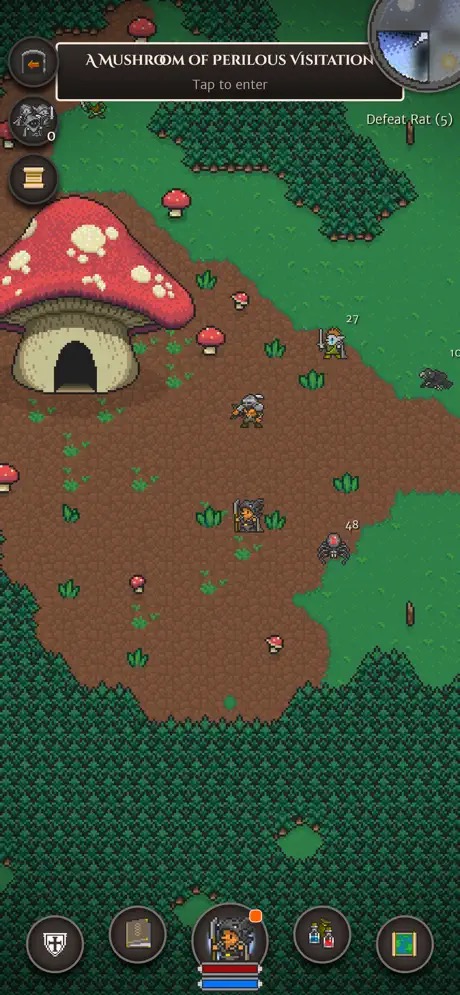 iTunes Description
In this nostalgia fueled, free to play RPG: explore a new world, enjoy turn-based combat, and collect loot to create the perfect build to conquer your enemies.

Build your origin town as a home base and set forth on your adventure across a hand-crafted game world. Uncover the story of a fallen land, unlock new classes, and become the Hero of Aethric!
Forum Thread: Hero of Aethric | Classic RPG (by Northern Forge Studios)
---
IMMORTALITY (Free)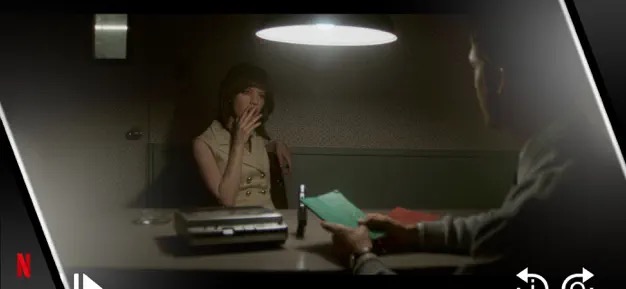 iTunes Description
A starlet, vanished. Her films, unreleased. Investigate the lost works of the silver-screen hopeful to unlock the secrets behind her disappearance.

What happened to Marissa Marcel? Brimming with talent, magnetism and beauty, the young actress was poised for stardom — until, it seems, she evaporated into thin air.
Forum Thread: IMMORTALITY (by Half Mermaid Productions)
---
The King of Fighters Arena (Free)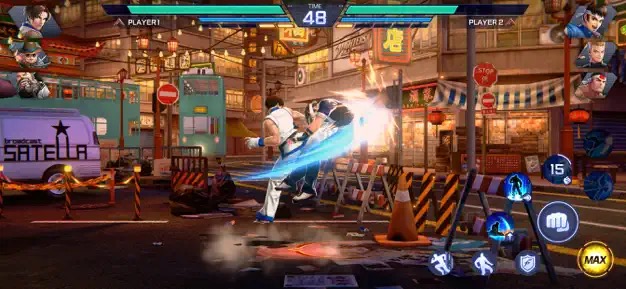 iTunes Description
It's time to duke it out in KOF ARENA!
Experience real-time battles against fighters from all over the world!

Enjoy the action of KOF anywhere, anytime!
Enter KOF ARENA and become the strongest fighter in the world in the newest installment of the greatest fighting game series, The King of Fighters!
Forum Thread: The King of Fighters ARENA (by Netmarble)
---
The King of Fighters 2003 ACA NEOGEO ($3.99)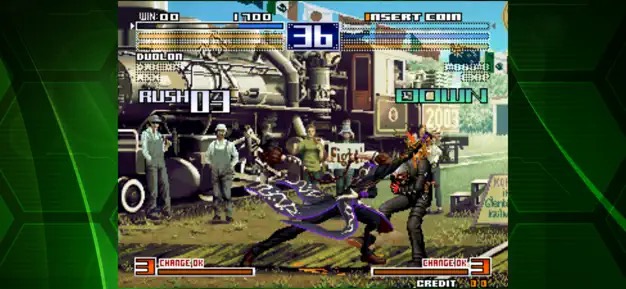 iTunes Description
THE KING OF FIGHTERS 2003 is a fighting game released by SNK in 2003.
It features the same 3-on-3 battle system as the previous title in the series, but this time players are able to use the "Multi-Shift" format to freely tag in team members for speedier gameplay.
A new character named ASH is also introduced, marking the beginning of a new chapter for the series!
Forum Thread: The King of Fighters 2003 ACA NEOGEO (by SNK)
---
Leaf Blower Revolution (Free)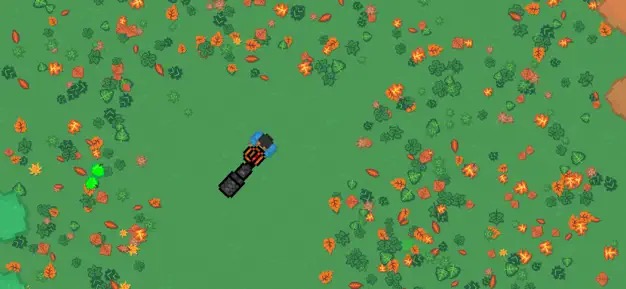 iTunes Description
Leaf Blower Revolution is an incremental idle game where you blow away leaves with nuclear leaf blowers, unlock upgrades, craft leaves, and more. Watch numbers going up!

Are you tired of blowing away leaves IRL? Or have you ever wanted to blow away the stupid leaves with a rocket engine filled with nuclear fuel? Then Leaf Blower Revolution is for you!

Purchase Autoblowers, unlock upgrades, earn achievements, and watch the numbers go up.
Forum Thread: Leaf Blower Revolution (by Michael Schuppenies)
---
Lost Pages – The First Cycle (Free)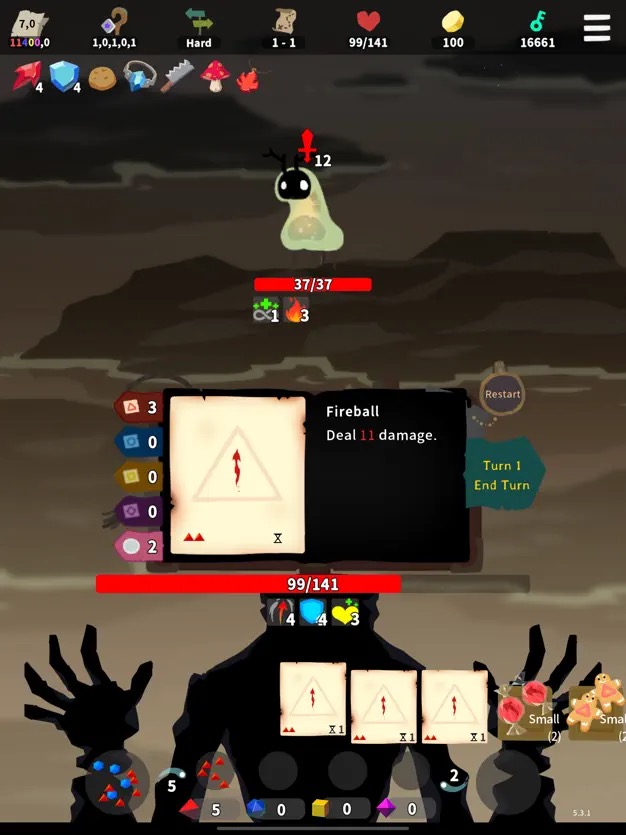 iTunes Description
Lost Pages is a game with a unique gameplay that features a completely new type of turn-based deck building system. It's unlike any other card game where you simply draw cards randomly and play them each turn by consuming energy.

In Lost Pages, the player draws random elements (fire/water/earth/air) instead of normal cards. This unique system significantly reduces the element of luck and allows the player to impact the game's result through strategy and skill. The "Ether Element" system drives the player to build a compact deck, and based on the amount of Ether Elements, the player can play many more spell seals.
Forum Thread: Lost Pages – The First Cycle (by Yongjin Kim)
---
NBA Clash (Free)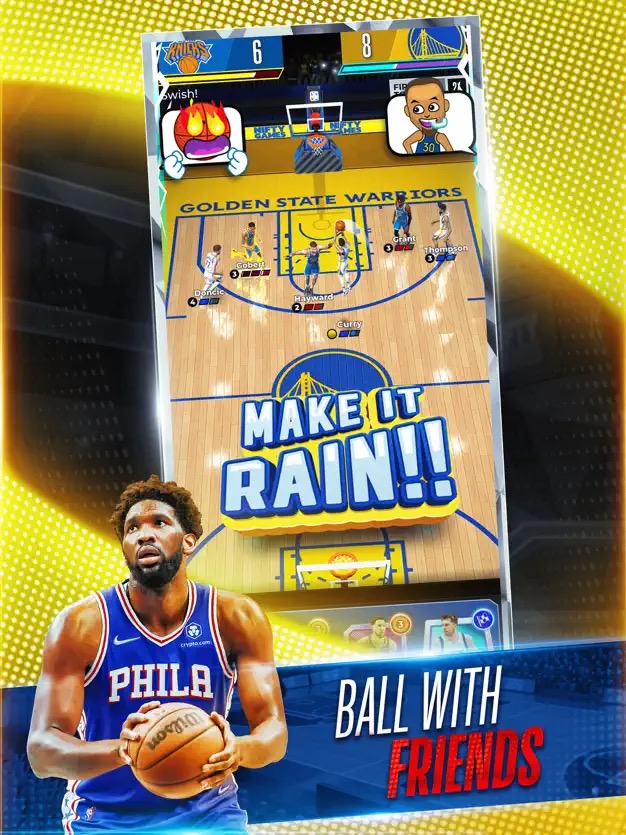 iTunes Description
Introducing NBA Clash, the fast-paced head-to-head game that will have you hooked on basketball like never before! School your opponents with quick drives to the basket, long-range 3-pointers, and explosive dunks. As you climb the leaderboards, unlock new NBA Stars to add to your ideal team. Set your lineup and execute the best strategy to dominate the competition and become the ultimate NBA Clash champion!
Forum Thread: NBA Clash (by Nifty Games)
---
OPUS: Echo of Starsong ($8.99)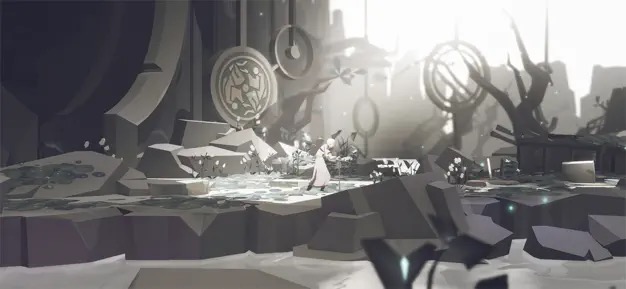 iTunes Description
This is the definitive edition of the visual novel-style adventure game OPUS: Echo of Starsong, now with all-new voice acting. Dive in and enjoy an intergalactic journey that transcends time through love.

Taking place in a lawless solar system at the height of a gold rush in space, players play as the exiled noble Jun, who is accompanied by Eda, a witch orphaned by war. Together, they embark on a journey of self-discovery, as they search for treasure-filled asteroids of legend and lore. However, what appears to be a blessed encounter will turn into a lifelong burden… Will Jun, now a withered old man, be able to see his lover one last time?
Forum Thread: OPUS: Echo of Starsong (by SIGONO INC.)
---
Paper Bride 3 Unresolved Love (Free)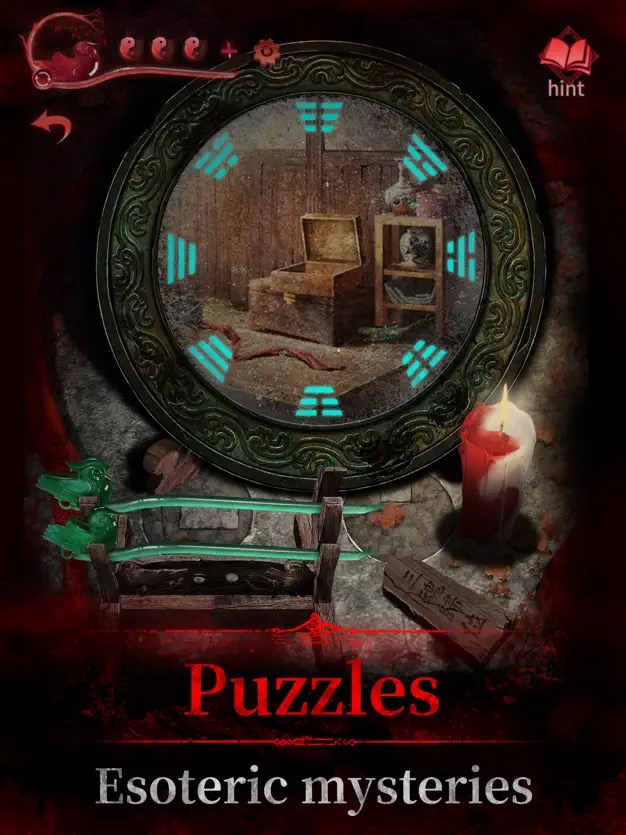 iTunes Description
The blue sky fades to dusk; absent are Yin and Yang.
A procession of white robes accompanies the swaying red palanquin.
Incense unbroken foretells the enduring matrimony.
A joyous celebration welcomes the paper bride's return…

"Paper Bride 3" is our team's fourth Chinese horror-themed puzzle game.
Forum Thread: Paper Bride 3 Unresolved Love (by HeartBeat Plus)
---
Piggy Run Escape (Free)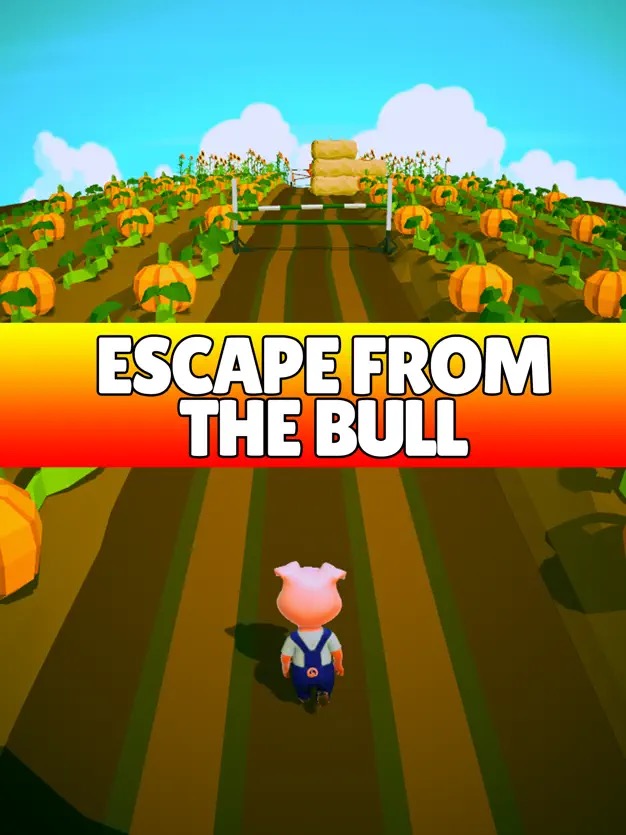 iTunes Description
Best infinite runner! Temple, Subway or Farm? We prefer the farm for sure!

Piggy Run Escape has the following best features:
* Real-time leaderboard to rank vs your best friends!
* Procedural world generation (infinite runner style) which provides hours of fun!
* Curved world for an awesome perspective – cool looking!
* Excellent animations
* Great music and sound FX!
Forum Thread: Piggy Run Escape (by Benfont)
---
Pokemon TCG Live (Free)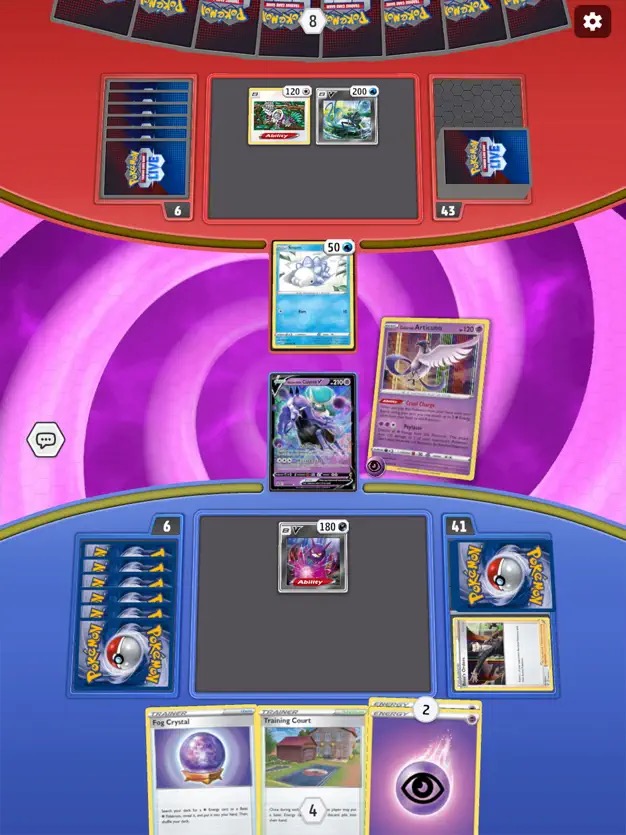 iTunes Description
Experience the fun and strategy of the Pokémon Trading Card Game in a whole new way with Pokémon Trading Card Game Live! Build your collection of cards in the Battle Pass, and test your skills against other Trainers from around the world in the Ranked Ladder! Download Pokémon Trading Card Game Live now for mobile—your adventure awaits!
Forum Thread: Pokemon TCG Live (by The Pokemon Company International, Inc.)
---
Project 3.14 ($2.99)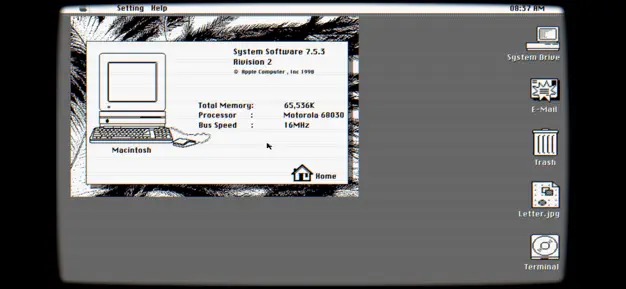 iTunes Description
Detective style mystery, puzzles and ciphers set in 90's macOS and environment.

Summary:
• Stephan's dad left him when he was just 5 years old. All that he's got left of his dad is an old computer. But what mysteries does this old computer hide?
Find out yourself in Project 3.14!!
Forum Thread: Project 3.14 (by Jatin Singh Bhandari)
---
Ragnarok Begins [West] (Free)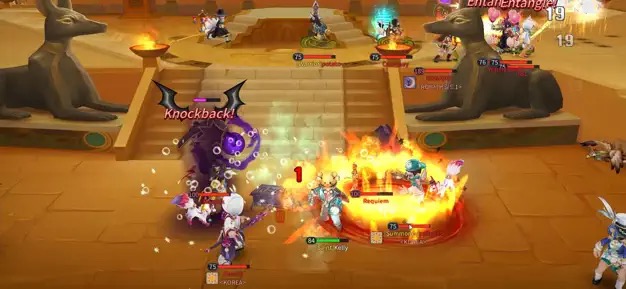 iTunes Description
The popular MMORPG that influenced generations, Ragnarok Online, presents a new adventure in the series, Ragnarok Begins!
Become the hero of an epic adventure set in the fantastical world of Midgard!
Featuring a vast fantasy world full of mysterious monsters and epic characters with the classic Ragnarok art style, reborn as a side-scrolling arcade-style MMORPG.
Explore unique landscapes from the depths of the sea to the deserts of Morroc with legendary kingdoms and mythical dungeons!
Forum Thread: Ragnarok Begins [West] (by Gravity Interactive)
---
Summoners War: Chronicles (Free)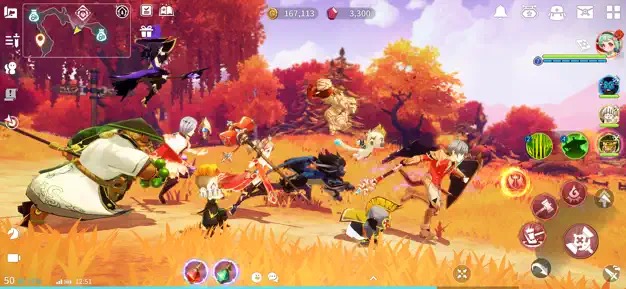 iTunes Description
An Action RPG based in the Summoners War Universe
Summoners War: Chronicles

Infinite Monster compositions to choose from based on your play-style
battles, strategic dungeons, party play, PvP, and more!
Your story of defending the kingdom as a Rahil Guard starts now!
Explore a vast world with your Summoned companions by your side in this new MMO, Action RPG set in the Summoners War Universe.
Summon Your Best!
Forum Thread: Summoners War: Chronicles (by Com2uS)
---
Teddy's Marbles ($0.99)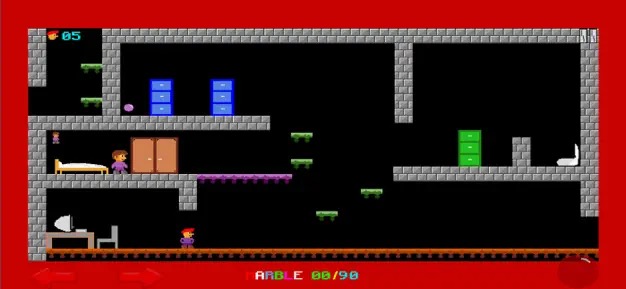 iTunes Description
Teddy's Marbles is an arcade platform game

Story:
Teddy's dad want to work on his computer, to do he must collect all teddy's marbles on each rooms.
But it's not easy, some creatures walk around the house.

Collect all 90 Marbles.
Forum Thread: Teddy's Marbles (by 3T Games)
---
The Tower of Muuda (Free)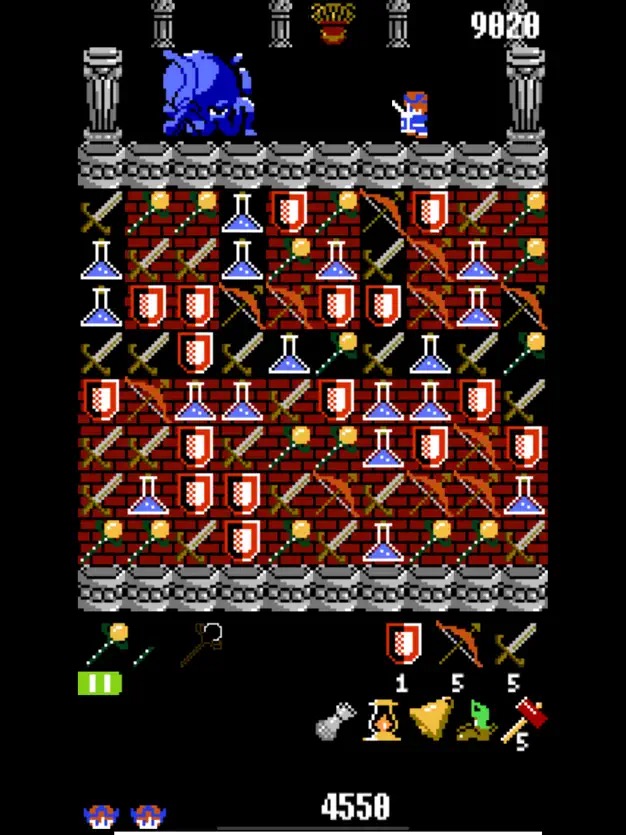 iTunes Description
■ Simple & speedy puzzles on the stage you saw in the past
A match-3 puzzle adventure where you fight with items!
Find hidden treasures and reach the top floor of the tower!
The second game that never crosses generations!
Forum Thread: The Tower of Muuda (by Hideto Ootake)
---
Trucked (Free)
iTunes Description
Test your trucking skills and see how far you jump, dodge and travel to hit the hi-scores! Features:
-Intuitive 2-tap controls: Touch the left side of the screen for rear wheel drive and balance, right side for front wheel drive and balance.
-Procedurally generated levels: No two runs are the same, keep your wits about you to try and keep control of your run!
-Multiple hazards: Ramps, spike pits, moving obstacles and more provide plenty of challenge.
-Skill based unlocks: A variety of wheel and chassis styles can be unlocked, the higher the player scores.
Forum Thread: Trucked (by A to Play Ltd.)
---
Uproot: Lost Leaf (Free)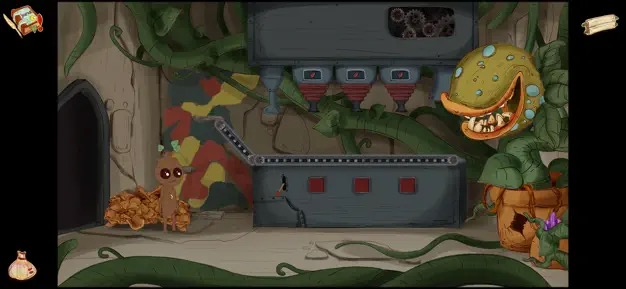 iTunes Description
The life of a young mandrake is about to take an unexpected turn when he naively leaves the safety of his village. He is not aware of the dangers of the world, however, with great curiosity and an even bigger heart, he can surely surpass everything that gets in his way.

During his trial, Ygg encounters friendly mandrakes, sly rats, wise lizards and a space squid, but not everybody is to be trusted. His journey takes him far from the safety of his forest town, into the unforgiving wilds.

Help Ygg reclaim his special purple leaf stolen by the Rat King.
Forum Thread: Uproot: Lost Leaf (by Stongshell Software)
---
Wreckfest ($9.99)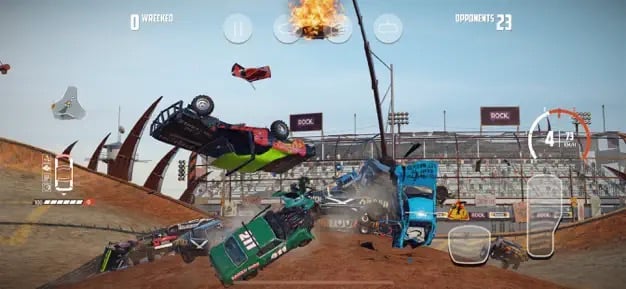 iTunes Description
Burn rubber and shred metal in the ultimate driving playground!

Wreckfest is jam-packed with upgrade and customization options. Whether you are preparing for your next demolition derby with reinforced bumpers, roll cages, side protectors and much more, or setting your car up for a banger race with engine performance parts like air filters, camshafts, fuel systems, etc., Wreckfest is shaping up to be the best combative motorsport game out there.
Forum Thread: Wreckfest (by HandyGames)
---
99Vidas (Free)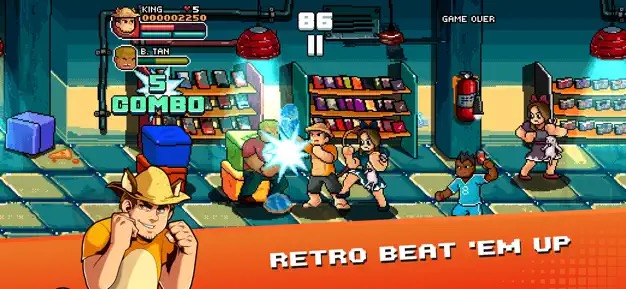 iTunes Description
'99Vidas' is a brawler set in a contemporary world, but that pays tribute to both the classic and the new in the gaming industry. Brought to you in 16-bit pixelated glory, chock-full of references to not only gaming but also 80's and 90's pop culture. '99Vidas' takes full advantage modern era gameplay mechanics, making it the best of both worlds.
Forum Thread: 99Vidas (by QUByte Interactive)
---