Like many of the major publishers attending Tokyo Game Show 2022, Bandai Namco chose to put its console foot forward. Games like Dragon Ball: The Breakers, One Piece Odyssey, and Ultra Kaiju Monster Farm occupied much of the rather large footprint of the storied publisher's booth. Its mobile offerings were relegated to sizzle reels and livestream events, but there certainly were a lot of them. Most of them were previously-launched games with new content, but there were a few new things as well. The one recurring theme? Virtually all of them are connected with a manga or anime license.
One of Bandai's biggest properties is, of course, Gundam. In Japan especially, Gundam is a license to print money. It's no surprise that Bandai Namco has several games based on the IP across a variety of platforms. Gundam Breaker Mobile has been out for a couple of years now and remains quite popular, with near-monthly updates and a global release. Also currently available in Japan is Mobile Suit Gundam: U.C. Engage, a game quite reminiscent of Clash Royale. A third title, SD Gundam G-Generation Eternal, is yet to have a general release. It's a free-to-play strategy game that seems like it could potentially come out globally.
The anime based on Sword Art Online is celebrating its tenth anniversary, and Sword Art Online: Variant Showdown was announced as part of its celebrations. This 3D action game has already been announced for a Western release in December and can be pre-ordered now, if that is a thing you do. The game certainly looks promising, and I'm sure fans of Kirito and company will find plenty to enjoy in it.
Going back to an already-released title that was featured, That Time I Got Reincarnated As A Slime: Isekai Memories was also present in Bandai Namco's TGS sizzle reels and livestreams. This unusual hybrid of simulation game and RPG battles has met with a warm response from fans of the series, and is actually available in English in many markets already. It's presently running an event called the Demon Lord Garden Party where a couple of cool characters are making their recruitable debuts in the game.
While not part of any of the livestreams, Bandai Namco's current quartet of games based on The [email protected] were part of the sizzle reels running at the booth. Joining them were a trio of games based on One Piece, a couple of Dragon Ball games, a pair of Tales of titles, Super Robot Taisen DD, Naruto X Boruto Ninja Voltage, and My Hero Ultra Impact. All of these games were previously released, and several of them have been localized.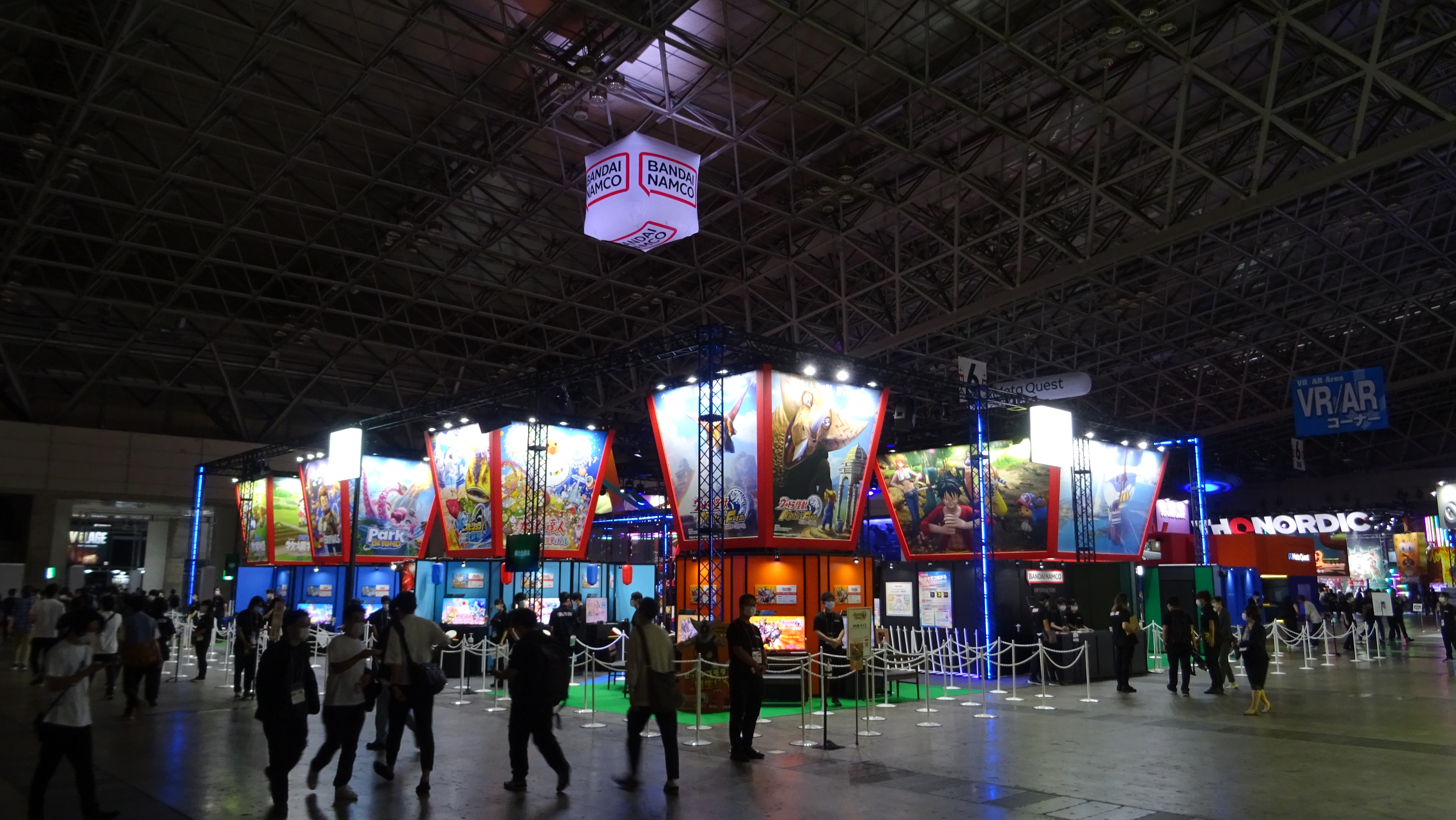 All up, Bandai Namco seems to be continuing to take advantage of the mass market appeal of mobile gaming by leveraging the popular brands and IPs the Bandai side of the company brings to the table. Like Konami, Bandai Namco has also embraced Apple Arcade fairly well, showing its multi-pronged approach to this very challenging market. While it would have been nice to have some mobile games playable on the show floor, it was good to see the company supporting so many of its titles with some promotion.