Hello gentle readers, and welcome to the SwitchArcade Round-Up for August 15th, 2022. Hey, we're just about halfway through the month. This week should be a little more interesting than last week for new releases, but today sure won't convince you of that. We've got summaries of the dubious new titles, plus a full review of Xenoblade Chronicles 3 and a Mini-View of Super Bullet Break. Finally, we've got the usual lists of new and expiring sales. Let's fly!
Reviews & Mini-Views
Xenoblade Chronicles 3 ($59.99)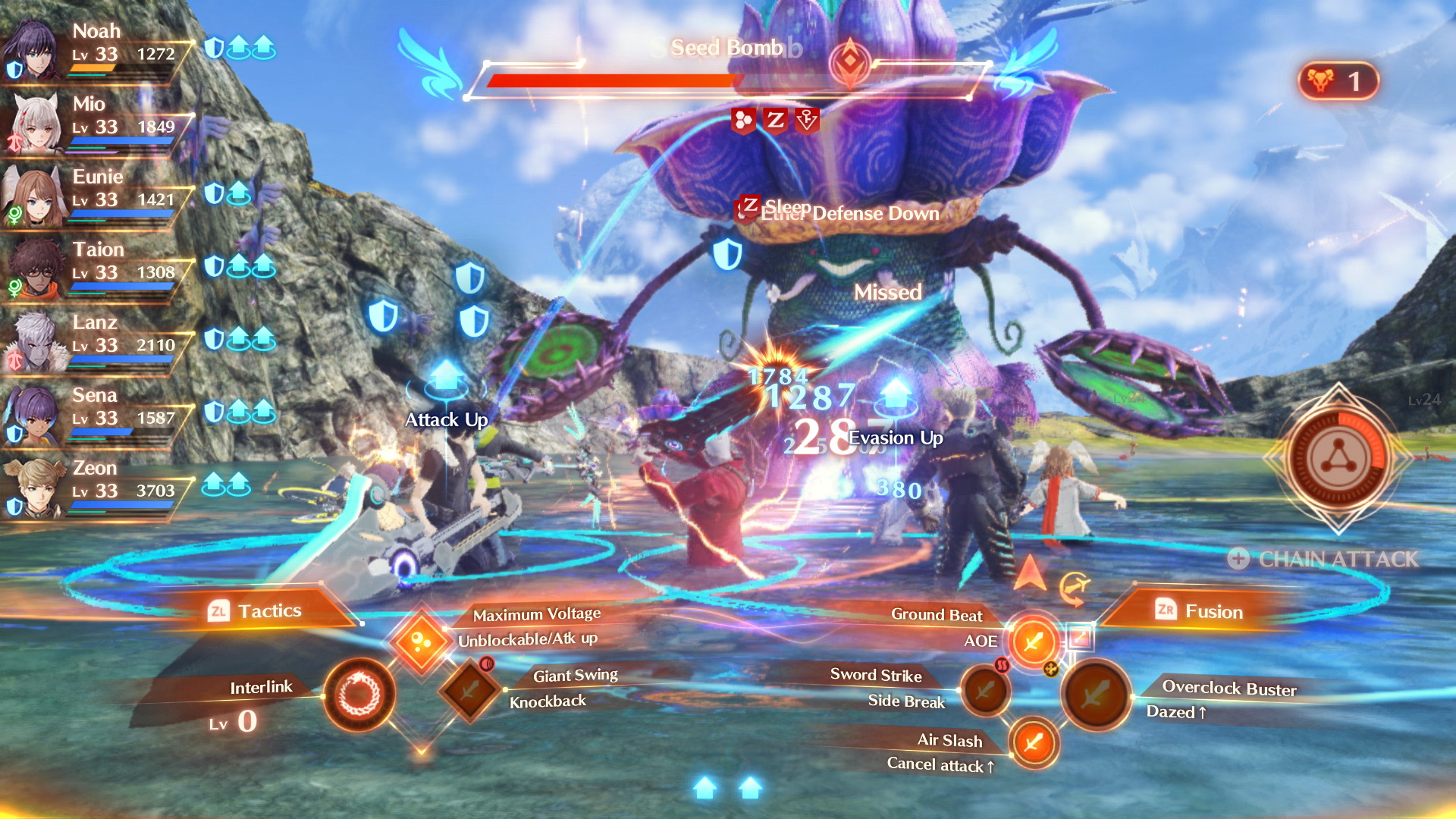 Xenoblade Chronicles 3 is a big game by almost any definition. Indeed, that is why this review is coming so long after the game came out. I played this game hard for the last few weeks, logging in a bit under a hundred hours, and I've only just finished. By no means did I do everything in it; at a certain point I began to focus on just reaching the end of the story because I am an impatient boy when stories start cooking. I don't know that it needed to be this long, but it is. This is also Nintendo's big RPG/adventure game release of the year, with the Breath of the Wild sequel being pushed into 2023. This game also takes it upon itself to cap off the Xenoblade series as a whole, and with a little squinting, perhaps even the overarching Xeno universe thus far.
If you're one of those people who loved the first Xenoblade Chronicles but didn't care for the tone shift of Xenoblade Chronicles 2, you'll probably find this third game more to your liking. Obviously the word 'grounded' isn't a good fit for any of these games, but it's more restrained in some of the ways that the second game chafed players. We're introduced to a new world where the people live incredibly short lives and spend the majority of them in a never-ending war between two groups. All anyone strives for is to live to the end of their ten years of life so that they can be sent off with honors. Few make it. Naturally, there is a lot more going on here than meets the eye, and before you get too deep into things you'll have a clearer picture of the world you're living in.
It's quite the world, too. This series is known for its massive open game worlds, and this one doesn't disappoint. And while there are still some graphical shortcomings (particularly in handheld mode), it looks and runs a lot better than Xenoblade Chronicles 2. Indeed, it can be astoundingly pretty at times. Importantly, it feels like a real setting. Cities and towns feel like proper places where people live. Fields and caves feel like real locations rather than something artificially cooked up for players to play in. When it gets weird with its settings, it does so with the distinct style we've come to expect from this series. There are oodles of side quests that will give you an excuse to scour the world, but there's some simple joy to be had just in exploring everything.
The narrative is really good, though it certainly has its slow points. The lead-up to the finale is a bit weak at times as well, using an old reliable RPG technique that I'm a bit tired of. I don't want this to come off too negative, as the tale was quite incredible overall and I felt like it paid off in the end very well. The characters, particularly the main cast, are as enjoyable as ever. The interactions between them are great, and everyone gets their chance to shine. The side quests often introduce you to even more characters and mini-tales, making it worth your while to dig into them. You really get attached to your team, a feeling that is even further enhanced by the fact that everyone is with you at all times.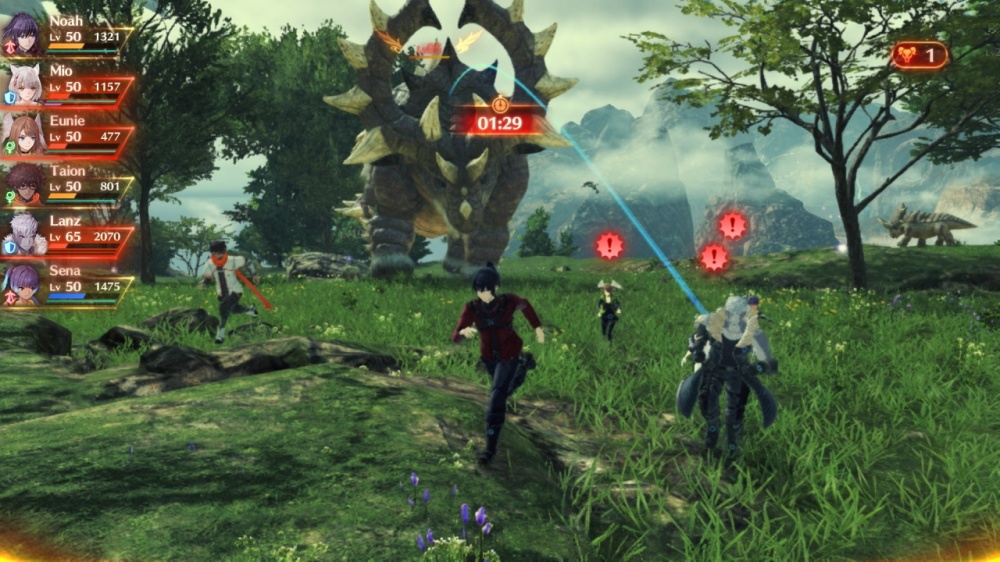 Yes, one of the big gameplay changes this time around is that instead of bringing a small party selected from the full roster to bring with you, your entire party comes along. You can jump between characters during combat, taking control of whoever you'd like to perform whatever actions you deem necessary. The nuts and bolts of combat aren't too different here, though the game makes a bigger effort to explain its mechanics than Xenoblade Chronicles 2 did. It probably swings too hard in the opposite direction, to be honest. We don't really need a tutorial for the title screen, I think.
Combat will seem familiar to those who have played the previous games in the series, but there are several additions and refinements that keep it from feeling too stale over the course of this lengthy game. I've never felt combat was the strongest point of the Xenoblade games, and it still isn't, but it's better here than it has ever been. It's inoffensive once you get the hang of it, and there's something new in this game that had me seeking out fights for than ever: a genuine job system! Characters can swap jobs with their partners and learn new jobs from the various guest characters you'll meet. This is another incentive to do side quests, because you'll meet new characters and new jobs that way. There are a lot of complexities to it, but suffice it to say that if you like RPGs with job systems, you'll find a lot to like here.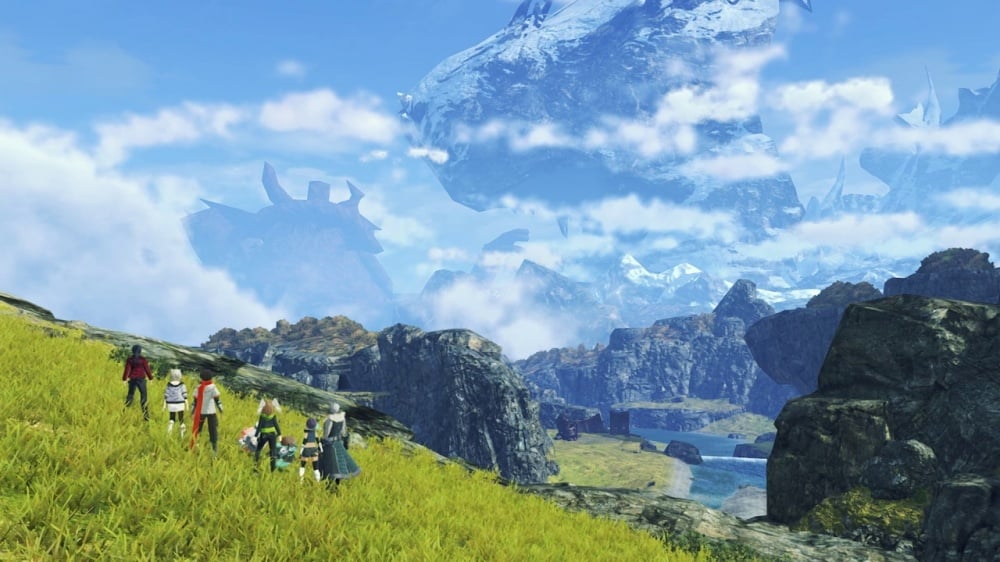 This job system is ultimately what hooked me as far as the gameplay mechanics go. It's also what made me do more side quests than I would normally do, which in turn got me more invested in the world, its inhabitants, and the overall story. It also made me look forward to fights, as a job system essentially does in any RPG for me. There are a lot of other mechanics that I'm not going to go into detail here to keep this review of a manageable size, such as the character-merging Ouroboros and Chain Attacks, but I'll summarize by saying that there is plenty to learn and use as you see fit. You have considerable choice in how you want to approach things, but I can also see its complexity scaring some players off.
I could keep going on with this review for absolute ages, but I'd imagine you've got the picture by now. Xenoblade Chronicles 3 is the best game in the series yet, and despite a few issues like burying the player in tutorials and some story bits that could have been handled better, the game is a real treat for RPG fans. There's more to do and more reasons to do it, and whether you're coming off one or both of the previous games or jumping in fresh, you'll find a suitably epic adventure waiting for you.
SwitchArcade Score: 4.5/5
Super Bullet Break ($19.99)
This is one of those games where I just want to describe it as fine and move along. It's an enjoyable enough deck-building roguelite that doesn't really distinguish itself beyond the fact that your cards are called bullets and are mostly cute girls. You play as a good-hearted but somewhat air-headed school girl who is tasked with saving a bunch of games from corrupting forces called Singulaladies. You do that by jumping into the game and playing through a series of battles and events, collecting bullets and items while defeating enemies in card battles. You choose your route through each map, and each one generally concludes with a boss battle. New bullets can be earned from battles, found in treasure chests, bought directly in shops, or pulled using a gacha-style draw. Don't worry, there aren't any IAPs here.
Super Bullet Break has sound mechanics even if it doesn't really bring anything new to the table. As is usually the case with this kind of game, it all comes down to making the best combinations of moves from the bullets you draw. The presentation is certainly different from what we usually see in this type of game, and as long as you're okay with a fair bit of fanservice, you'll find the art and overall production values agreeable. The story is goofy but it's mostly just filler between the battles, so its light approach is acceptable. Super Bullet Break is no Slay the Spire, but it's fine.
SwitchArcade Score: 3.5/5
New Releases
Marmoset ($9.99)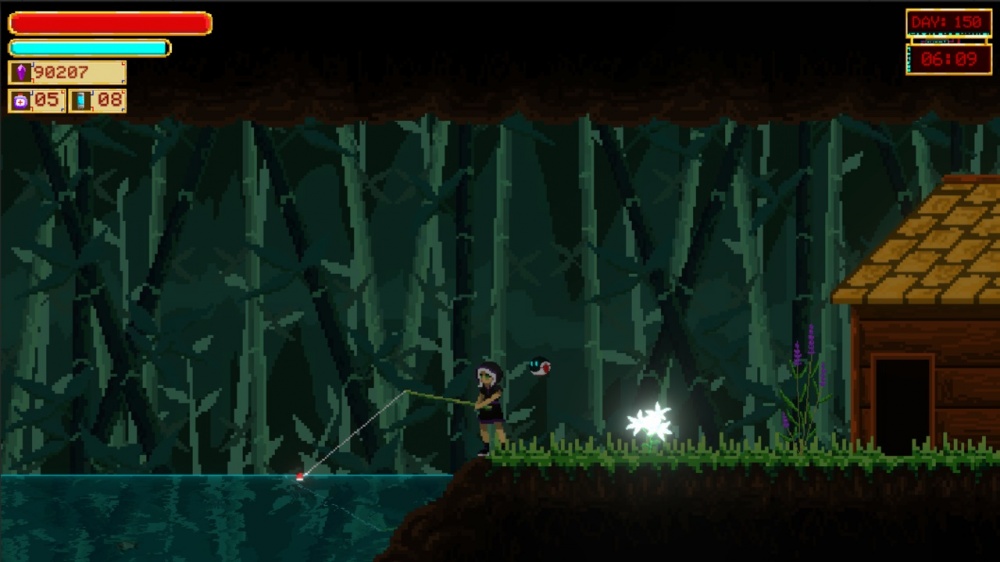 This may be my bias showing, but I find it a worrying sign when a game launches with a deep discount. Anyway, Marmoset is a survival game, and despite my misgivings it seems to be decent enough. Explore the world, experience different biomes, do some farming/fishing/cooking/crafting, and play some minigames. Hardly a must-have, but if you're into this sort of thing you'll probably get some enjoyment out of it.
Super Glow Puzzle ($5.99)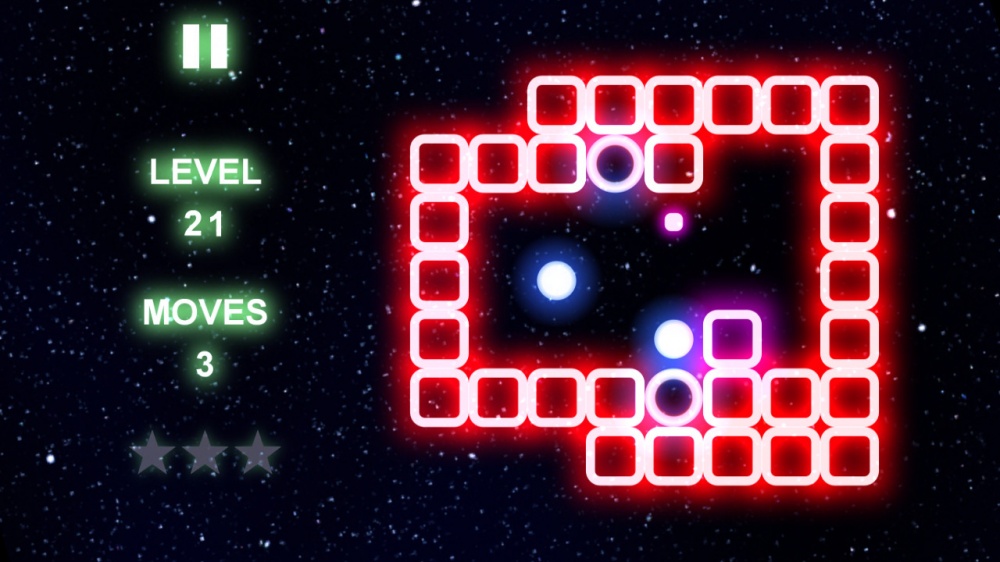 This one is handheld only due to requiring touch controls. You get ninety-six levels of puzzle fun, provided your idea of puzzle fun involves those ones where you slide blocks on ice and try to get them all into the target locations.
Break Thru The Wall ($5.99)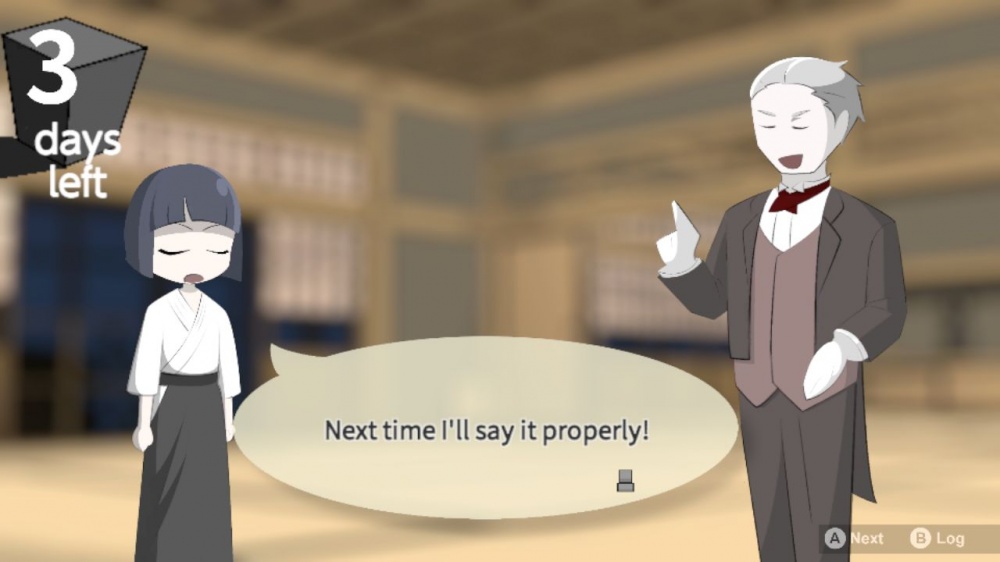 This is a puzzle game about sliding panels and matching colors, which serves as a metaphor for problems being solved in three short stories. Seems like a bit of a lighter bite, with the problems the characters are facing seemingly being more about overcoming adversity than dealing with more difficult themes. But that is just my surface read, and I very well could be wrong.
Alumni – Escape Room Adventure ($5.99)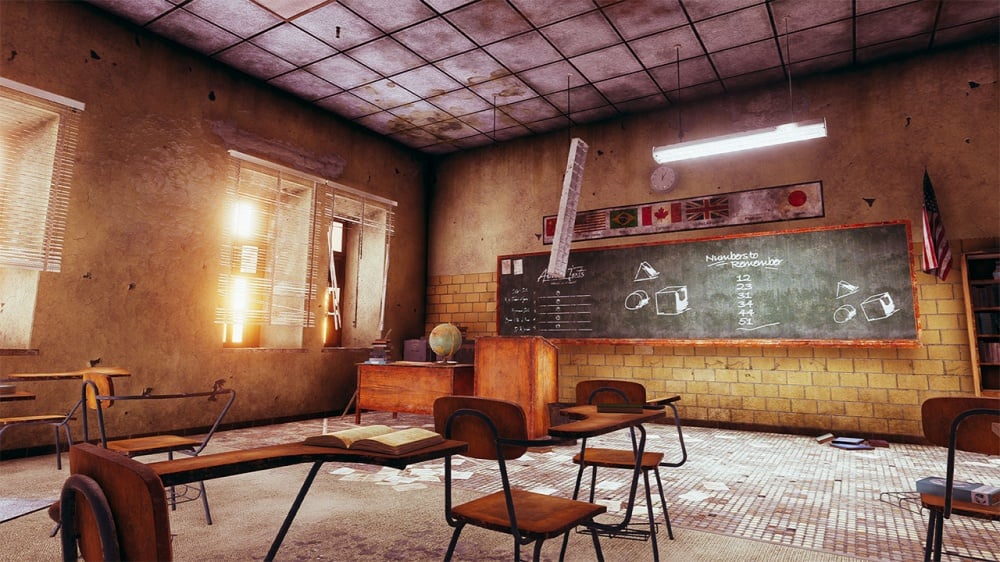 Another escape room game, and it's not very different from the rest of the pack. The story here is that as a result of a science accident you slip back in time to your old college, but in nightmare form. You have to solve the puzzles if you hope to escape.
Hero Wheels ($0.99)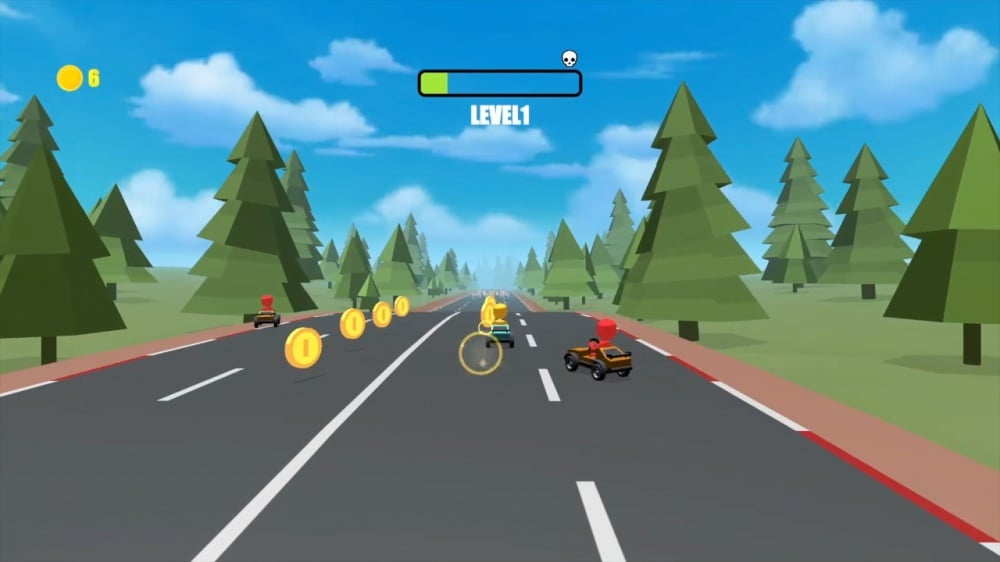 It's a buck, so I know you aren't expecting much. It's kind of a behind-the-back driving game where you pick up coins and avoid hazards. You can unlock new characters with the coins you pick up. Not very fancy at all. Still, a dollar isn't very much money. Maybe this is the silly distraction you're looking for today?
Kartoon Racing: Singleplayer Multiplayer Racing ($8.49)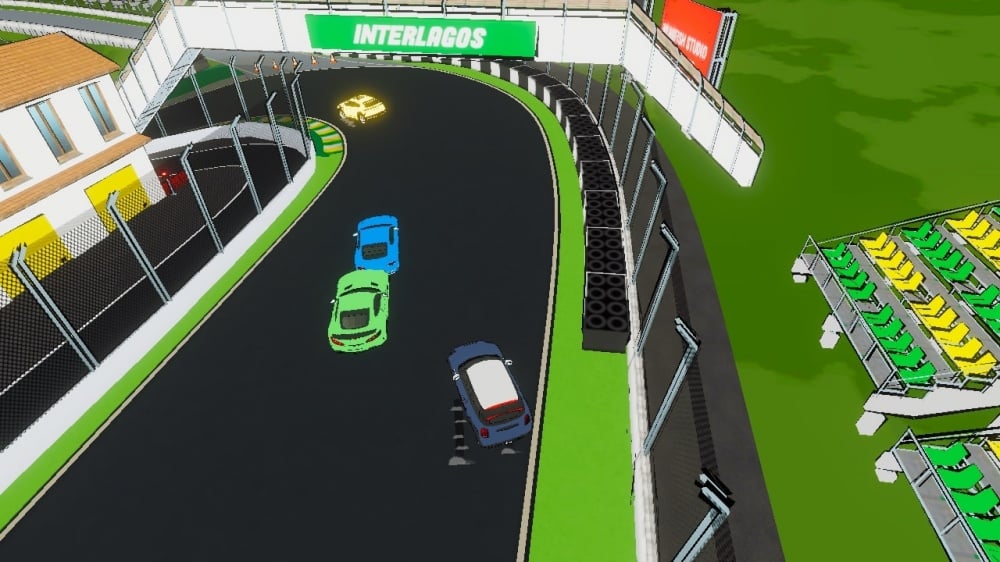 Which one is it? It's actually both, and no one is more surprised about that than I am. You can play offline by yourself or go online and race with up to eight people, if indeed eight people ever buy this. It looks as cheap as it is, and as far as gameplay goes I don't think Mario has much to worry about. It's one of those overhead-ish racers, and it's of similar quality to the many other games of this sort around this price point on the eShop.
Webgeon Speedrun Edition ($4.99)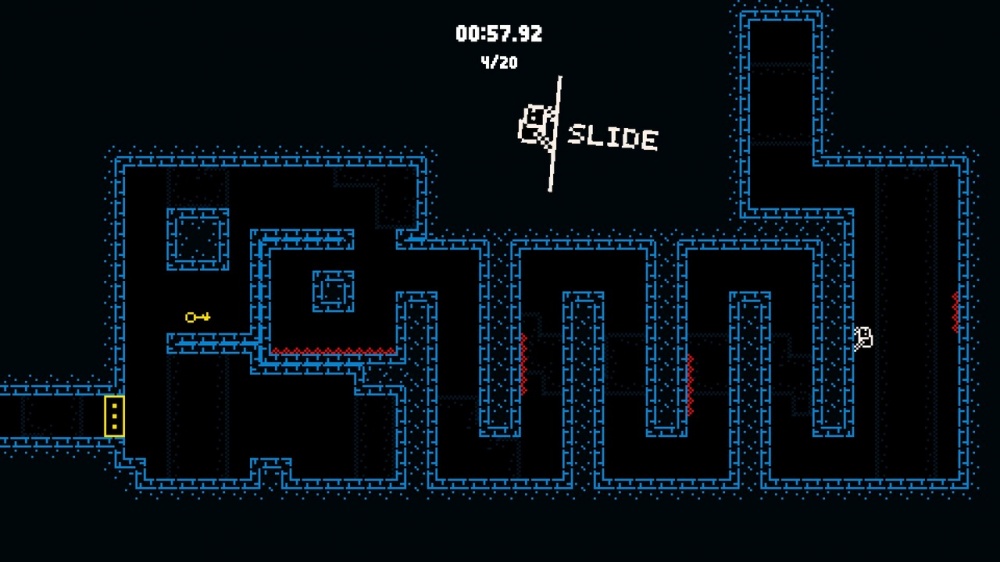 A quick little speedrun game where you play as a spider and try to make your way through twenty stages as fast as you can. Grab the key and get to the exit, and don't waste a fraction of a second. After you finish it, try to do it again but faster. Keep doing that until you feel you have satisfied your five dollar purchase.
Sales
(North American eShop, US Prices)
I don't have anything particular to recommend from the list of new sales, but I do recommend checking the list yourself because I might just be overlooking something. As for the outbox, I cannot recommend enough grabbing Horizon Chase Turbo and its DLC. A great price for an awesome game that just keeps on giving. If you've somehow missed out on Dead Cells before now, it's never a bad time to add that to your collection as well.
Select New Games on Sale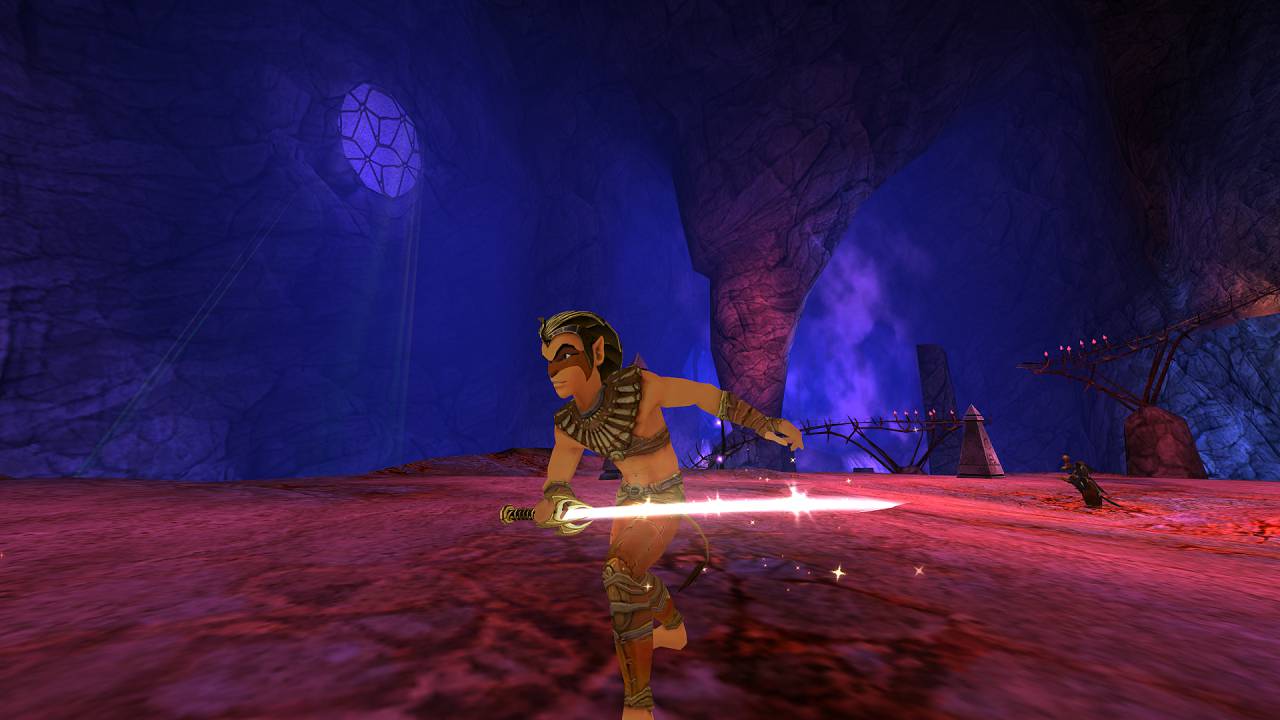 Sphinx & the Cursed Mummy ($8.99 from $29.99 until 8/19)
Viki Spotter: Space Mission ($3.49 from $4.99 until 8/19)
The Last Survey ($1.99 from $14.99 until 8/20)
Fighting Fantasy Legends ($4.99 from $9.99 until 8/20)
Deathtrap Dungeon Trilogy ($4.99 from $9.99 until 8/20)
Mystic Vale ($2.19 from $21.99 until 8/20)
Talisman Digital Edition ($1.99 from $1.99 until 8/20)
Bloo Kid 2 ($2.49 from $4.99 until 8/23)
Revertia ($3.49 from $4.99 until 8/26)
Greedroid ($8.40 from $12.00 until 8/26)
The Legend of Tianding ($12.99 from $19.99 until 8/29)
Jack Axe ($5.99 from $14.99 until 8/29)
Yuppie Psycho: Executive Edition ($6.66 from $16.66 until 8/29)
Vigil: The Longest Night ($13.19 from $21.99 until 8/29)
Elden: Path of the Forgotten ($1.99 from $15.99 until 8/29)
Sakura MMO ($7.99 from $9.99 until 9/2)
PigShip and the Giant Wolf ($4.39 from $7.99 until 9/2)
Call of Juarez Gunslinger ($7.99 from $19.99 until 9/3)
Marmoset ($1.99 from $9.99 until 9/3)
Sales Ending Tomorrow, Tuesday, August 16th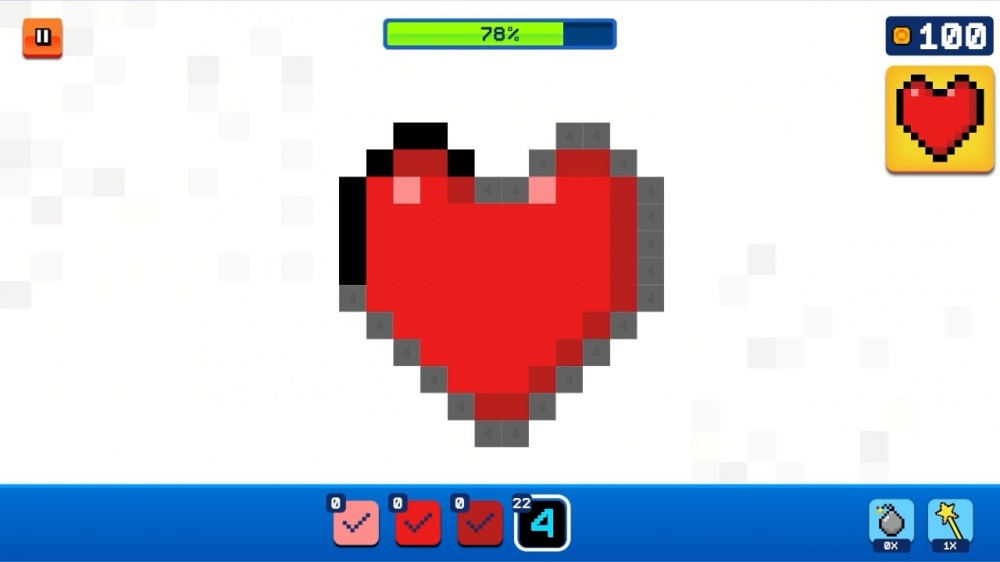 Arsty Pixel ($4.89 from $6.99 until 8/16)
Car Mechanic Simulator PE 2 ($4.64 from $15.49 until 8/16)
Colsword ($1.99 from $4.99 until 8/16)
Crash Drive 2 ($1.99 from $8.99 until 8/16)
Crash Drive 3 ($1.99 from $19.99 until 8/16)
CyberHive ($3.99 from $9.99 until 8/16)
Dead Cells ($14.99 from $24.99 until 8/16)
Demon's Residence ($3.49 from $4.99 until 8/16)
Dungetris ($2.00 from $2.99 until 8/16)
Farm Manager 2022 ($11.19 from $15.99 until 8/16)
Gum+ ($1.99 from $7.99 until 8/16)
Horizon Chase Turbo ($4.99 from $19.99 until 8/16)
Hundred Fires: TRoRS ($1.99 from $4.99 until 8/16)
Ignatius ($2.49 from $4.99 until 8/16)
Lacuna ($3.99 from $19.99 until 8/16)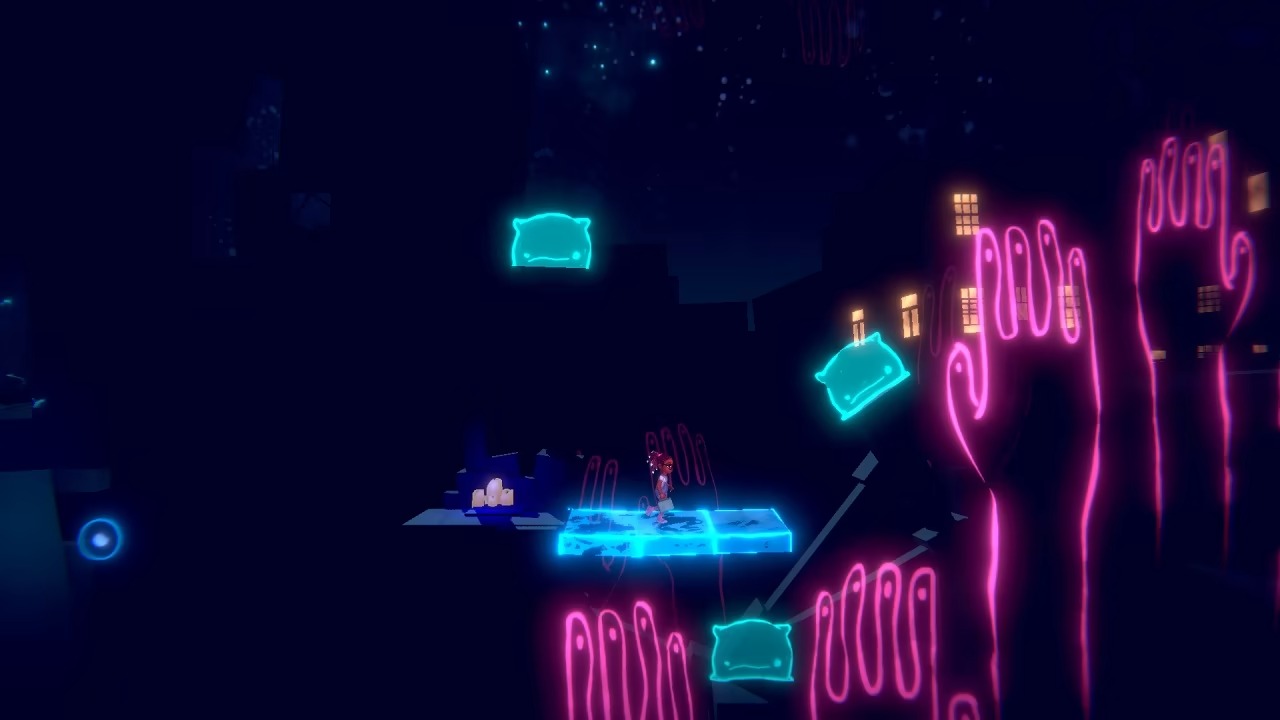 Little Bug ($1.99 from $12.99 until 8/16)
Lofi Ping Pong ($1.99 from $4.99 until 8/16)
Ludo Game: Just Chill Out ($1.99 from $4.99 until 8/16)
Monument ($1.99 from $7.00 until 8/16)
Mr. Prepper ($7.74 from $15.49 until 8/16)
The Choice of Life: Middle Ages ($1.99 from $4.99 until 8/16)
Timber Story ($3.49 from $4.99 until 8/16)
Treachery in Beatdown City ($6.99 from $19.99 until 8/16)
Viki Spotter: Around the World ($3.49 from $4.99 until 8/16)
Viki Spotter: Camping ($2.49 from $4.99 until 8/16)
Viki Spotter: Shopping ($3.49 from $4.99 until 8/16)
That's all for today, friends. I'll be back tomorrow with a couple more reviews, plus some new releases, sales, and maybe some news. I've gone and grabbed another cheap Game Boy game over the weekend. I popped into the second-hand store while Mrs. Musgrave was shopping and found a one-dollar copy of F-1 Race just sitting there looking lonely. Somehow, its battery still works. Neat. I hope you all have a magnificent Monday, and as always, thanks for reading!