Each and every day new mobile games are hitting the App Store, and so each week we put together a big old list of all the best new releases of the past seven days. Back in the day the App Store would showcase the same games for a week, and then refresh those features each Thursday. Because of that developers got into the habit of releasing their games throughout Wednesday or very early Thursday in order to hopefully get one of those coveted features spots. Nowadays the App Store refreshes constantly, so the need for everyone to release all on the same day has diminished. Still, we've kept our weekly Wednesday night format as for years that's the time people knew to check TouchArcade for the list of new games. And so without further ado please check out the full list of this week's new games below, and let us know in the comments section which games you'll be picking up!
---
The Accursed Crown (Free)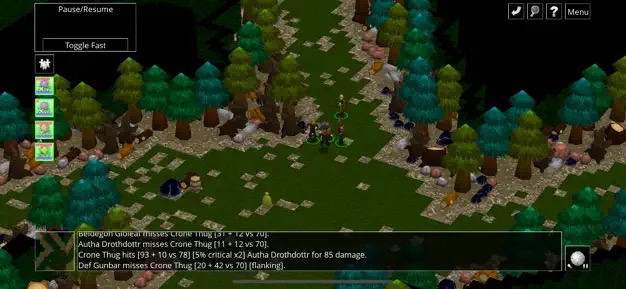 iTunes Description
The Accursed Crown of the Giant King is an old school role-playing game, single player, party based.

"Generations ago, the curse of the Crown of the Giant King finally splintered the ancient Kingdom of Giants. Now, a hundred years later, the curse has spread its malevolent influence south, and engulfed the Duchy of Northfell in ruin and despair. A band of heroes is needed to break the curse and return peace and prosperity to the land."
Forum Thread: The Accursed Crown (by Merry Prankster Games LLC)
---
Archaica: The Path Of Light ($2.99)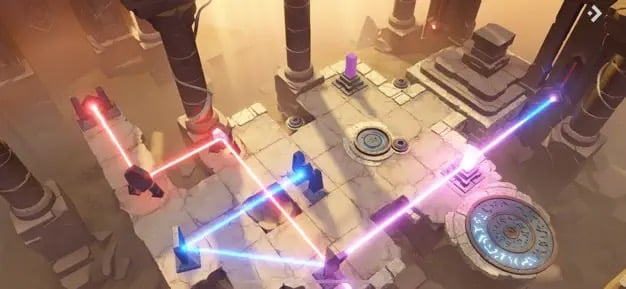 iTunes Description
Archaica: The Path Of Light is an atmospheric puzzler with lasers and mirrors, that introduces a mystical and ancient world, full of challenging puzzles. In this game, we become the Light Bearer who is sent on a quest to walk the legendary Path of Light and save the world from impending disaster. We revive mysterious artifacts, explore secrets of an alien civilization, and discover the true destiny of The Path along the way through extraordinary realms.
Forum Thread: Archaica: The Path Of Light (by Virtual Programming Ltd)
---
Cueist 2 ($2.99)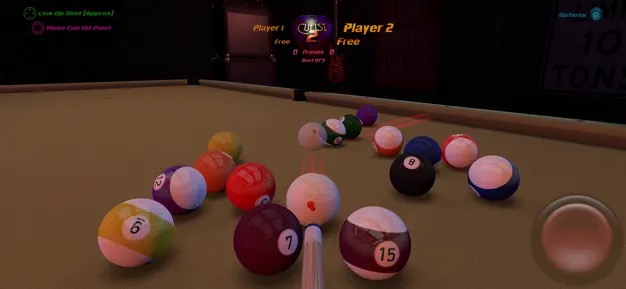 iTunes Description
Cueist 2 is the long-awaited sequel to the the original hit pool and snooker game for iOS. Play against a friend or challenge one of the CPU controlled players of increasing skill. Customizable tables, 8 selectable physics models (some serious, some not so much) and a wealth of opponents make this the perfect way to have a relaxing game of pool on your mobile device.
Forum Thread: Cueist 2 (by Saitara Software)
---
Dexter Stardust ($4.99)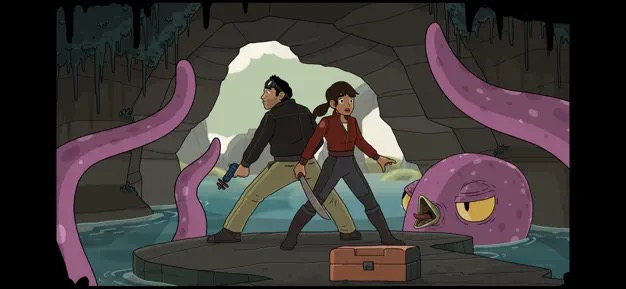 iTunes Description
Space! Dexter Stardust barely escaped when the Vreesians, inhabitants of the menacing Planet X, sent a fleet of robots to destroy all life on Earth. Now, twenty years later, a mechanical man from the 10th planet seeks to communicate with Dexter a very important message – he is the key to saving both humans and Vreesians! Play the taco-loving Dexter Stardust as he, and his good friend Aurora, go on the greatest adventure of their lives and discover the mystery of the Robot from the Planet X!
Forum Thread: Dexter Stardust (by Jeremy Fryc)
---
Hindsight ($4.99)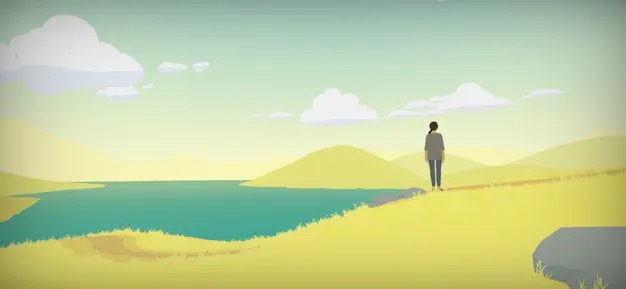 iTunes Description
What if the physical objects of everyday life, the possessions we hold close, were actual windows to the past? Peer into distant memories and unseen futures in Hindsight.

From the creator of Prune, Hindsight is a narrative exploration game spanning the entirety of a woman's life, from birth to present day, as she tries to make sense of it all. Revisit her childhood home, sort through personal belongings, and step through windows to memories frozen in time.
Forum Thread: Hindsight (by Annapurna Interactive)
---
Labyrinth Legend II (Free)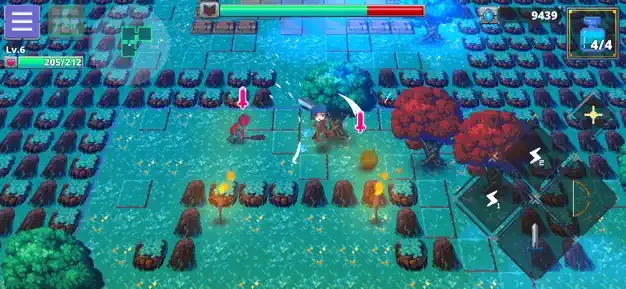 iTunes Description
The second installment of the pick-up-and-play hack-and-slash Action RPG! Make use of a variety of weapons and skills. Venture into randomly generated dungeons to save the world from the rule of demonkind!
Forum Thread: Labyrinth Legend II (by Sasuke Shimoyama)
---
Mission Mars Mobile ($0.99)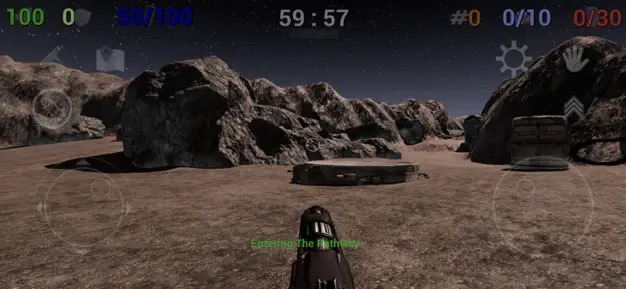 iTunes Description
Mission Mars is an offline action 3D FPS inspired by the shooters of the 1990s.
The game features an intense single player experience set on Mars in the 22nd century.
You are part of a crew on a mission to Mars. The plan is to land on Mars for exploration and colonization. The flight and landing were successful. During construction of a base something went wrong. There was an explosion, the base is destroyed. You are the only one who survived. A spacecraft used in the mission is undamaged. The goal is to get to the spacecraft and return to Earth. The path to the spacecraft leads through three maps situated on the Mars surface and underground.
Forum Thread: Mission Mars Mobile (by Anvelopa)
---
Monsters 'N Trucks ($4.99) – (Free)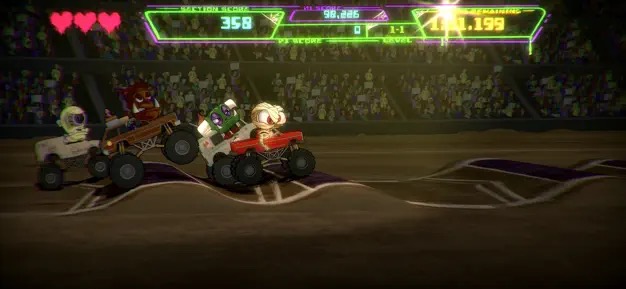 iTunes Description
A misguided monster invasion becomes a raucous road trip through life on earth. Choose from a menagerie of mischievous monsters and a ton of terrible trucks, and come along on this contemptible cruise through the countryside!

Monsters 'N Trucks is the most skate-tastic side-scrolling driving game you've ever seen! You'll race through challenges and scenarios, doing radical stunts and gonzo tricks along the way. Complete the story to unlock new levels, or go for a high score to unlock new characters and vehicles!
Forum Thread: Monsters 'N Trucks Classic (by Venture Games)
---
Ninja Ducks vs. Pirate Pigs (Free)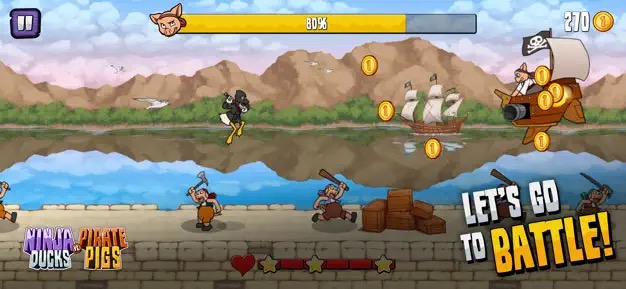 iTunes Description
Since the dawn of time, two sides have been locked in rivalry… The mysterious ninja. Quick, cunning, and precise! Versus, the fearless pirates. Troublesome, rowdy, and ruthless.

Battle across the lands, leap over daunting drops, and plow through enemy hordes. Blades, shurikens, thunder, and fire! Who will win?

Fight your way through 100 levels! Your agility, your skills – all will be tested.
Forum Thread: Ninja Ducks vs. Pirate Pigs (by Koko Digital)
---
OOTP Go 23 (Free)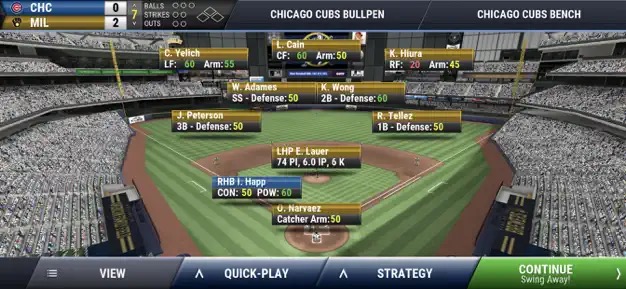 iTunes Description
Take the beloved Out of the Park Baseball series with you wherever you go. The Infinite Baseball Sandbox is now in your hands wherever you are in the world! Manage teams, control any franchise throughout MLB History, build and draft your Perfect Team, and so much more! Play what the pros play!
You can oversee your league at a high level or play out each game in the gorgeous 3D game mode, managing play by play or even pitch by pitch. OOTP has it all covered!
Forum Thread: OOTP Baseball Go 23 (by Out of the Park Developments)
---
That's a Cow (Free)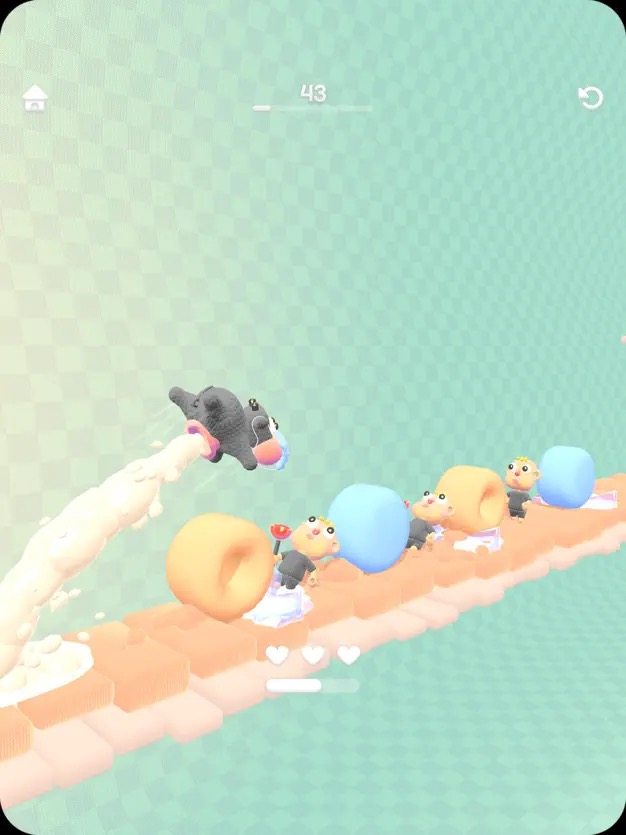 iTunes Description
Use the milk jet to fly around and defeat your enemies! A super milky, super destructive & super fun game.

You play as a small cow that can fly on its own jet of milk. Rotate the cow to give her flight direction. Use the milk jet to move faster, fly higher, push physical objects, overcome various obstacles and defeat enemies with plungers (they are very cute and very fierce. Did I mention that they have a plunger?)

Collect all the coins and play on the special toy machine with toy cows. Unlock new cows and build your own special collection of cows. You could also win one of the very rare cows, with a unique jet (yes, there are cows that have more than just milk pouring out of them. It's amazing, isn't it?)
Forum Thread: that's a cow (by Crescent Moon Games)
---
Tightrope Theatre (Free)
iTunes Description
Tightrope Theatre is a action-packed precision platformer where your goal is to survive increasingly challenging tightrope acts while also riding a hard to control unicycle! Can you overcome the lack of inertia and become the greatest tightrope performer in the world?
Forum Thread: Tightrope Theatre (by Adventure Islands)
---
Tower of Fantasy (Free)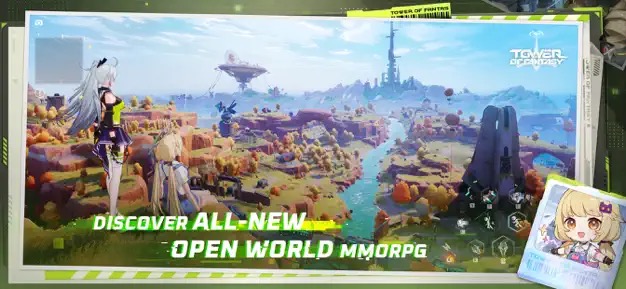 iTunes Description
Set hundreds of years in the future on the distant planet of Aida, the shared open-world MMORPG, anime-infused sci-fi adventure Tower of Fantasy from developer Hotta Studio and publisher Level Infinite, is now available on PC and mobile platforms globally. Players will be able to experience an anime-inspired post-apocalyptic sci-fi art style, freeform character development, and exciting combat through thrilling battles and exciting open-world exploration.
Forum Thread: Tower of Fantasy (by Level Infinite)
---