Hello gentle readers, and welcome to the SwitchArcade Round-Up for July 14th, 2022. In today's article, we have a little slice of big news before we head into the summaries of the twenty-odd new games that hit the eShop today. So many dubious games. But a few really good ones. We'll help you separate the wheat from the chaff as best as we can. We finish up with the usual lists of new and outgoing sales. There's a lot today, so let's get to work!
News
'Bayonetta 3' Will Release on October 28th, 2022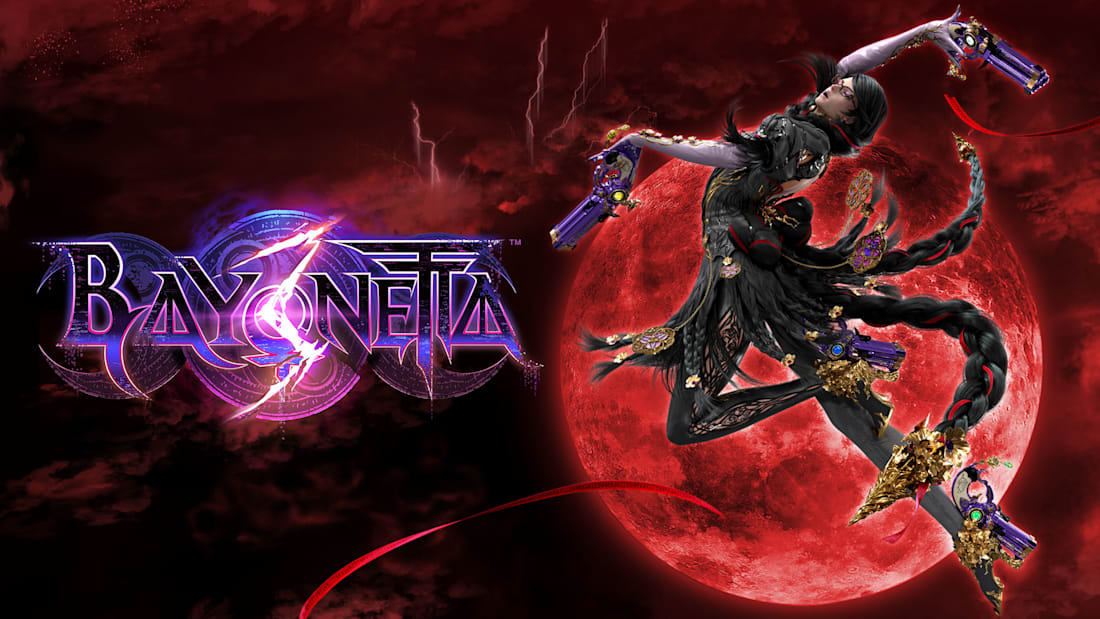 While Bayonetta 3 has carried a 2022 release date for a while, many people were getting nervous that it didn't have a more specific date set. Delays are hardly unusual at the best of times, and we hardly live in the best of times. But no, it seems the witchy warrior will be wending her way to the Switch before the Jack O'Lanterns get tossed out. Bayonetta 3 will be releasing on October 28th, 2022, as announced in this new trailer. Leading up to that, the original Bayonetta will be getting a new physical standalone release in late September. Supplies may be limited on that one, so do preorder it if you want it.
New Releases
Table of Tales: The Crooked Crown ($19.99)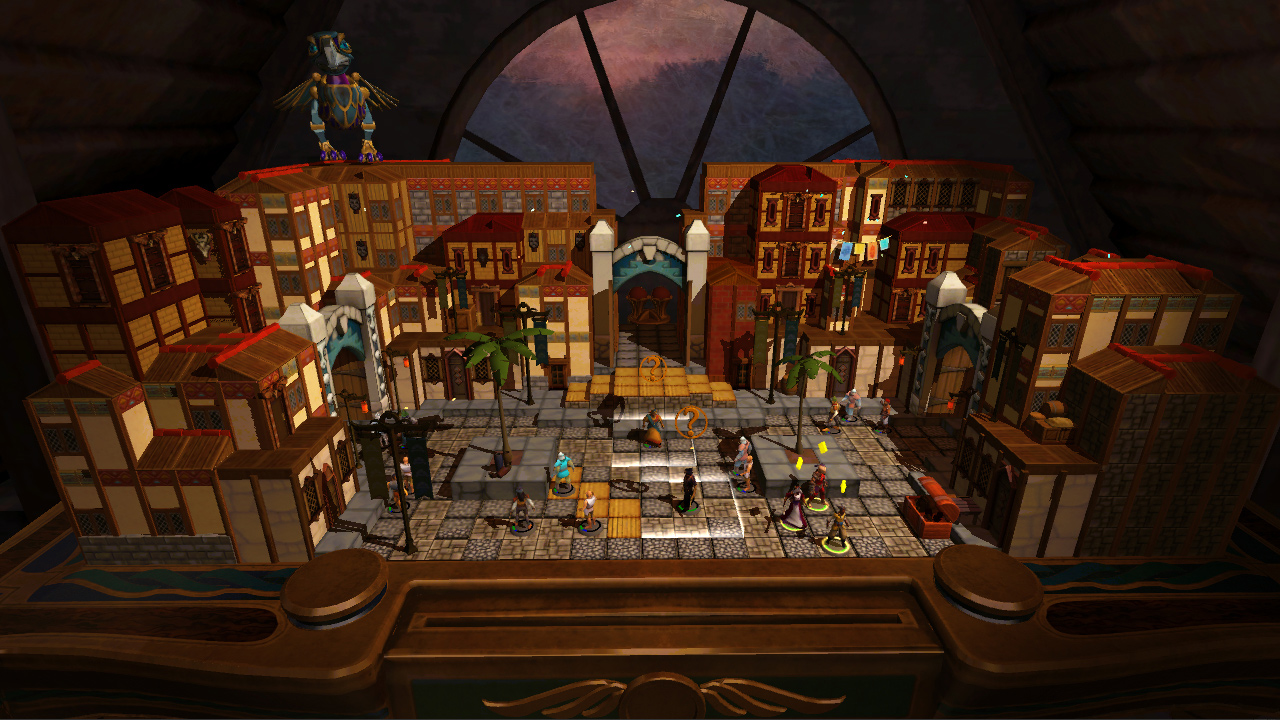 SwitchArcade Highlight!
Tin Man Games has a conversion of its impressive VR table top board game for us, minus the VR bit naturally. It's still a bit of a looker anyway, with a lovely realization of its ideas in electronic form. This is a narrative adventure, and you've got your very own fully-voiced Dungeon Master guiding you along the way. Bring your party of scoundrels on a quest that will require plenty of battling, exploring, and careful decisions. The combat is turn-based, and you know there is some hot dice action. I'll be reviewing this one for sure, as it truly does seem like my jam.
Pascal's Wager: Definitive Edition ($19.99)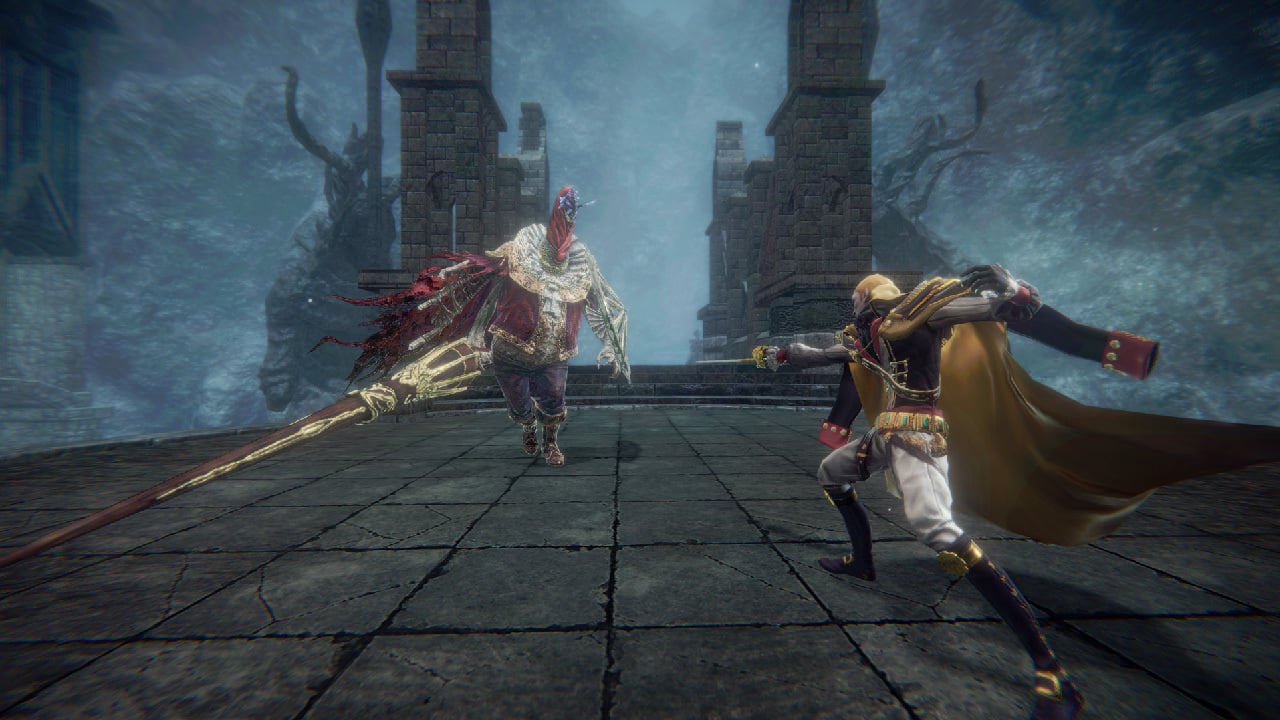 SwitchArcade Highlight!
It's a tale as old as time. Big fish from a small pond heads to the big pond seeking greater fortunes. Will it succeed or will it realize its true size and be devoured? Pascal's Wager was extremely well-received on mobile, where there frankly isn't a whole ton of action in the Souls-like category. It found a less warm reception on PC, where there is an absolute ton of competition for this kind of game. The Switch falls somewhere in the middle in that regard, so it will be interesting to see if Pascal's Wager can make a go of it.
Spidersaurs ($19.99)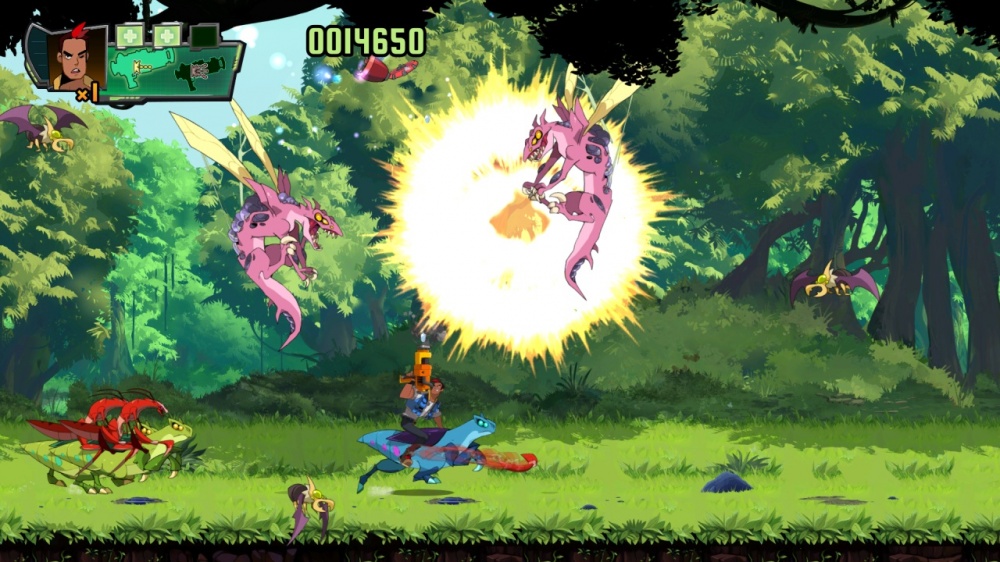 SwitchArcade Highlight!
WayForward's Apple Arcade run-and-gun makes its way to the Switch. Play as one of two characters who are uniquely equipped to handle a bunch of rampaging genetic experiments gone wrong. There's a lot of the old Contra feeling in here, which is perhaps little surprise given WayForward also made the rather awesome Contra 4 on Nintendo DS. The Saturday Morning Cartoon presentation plays well to WayForward's strengths, and the action is solid. This is another game I'll have a review ready for soon, so hang tight if you want more detailed thoughts.
Super UFO Fighter ($11.99)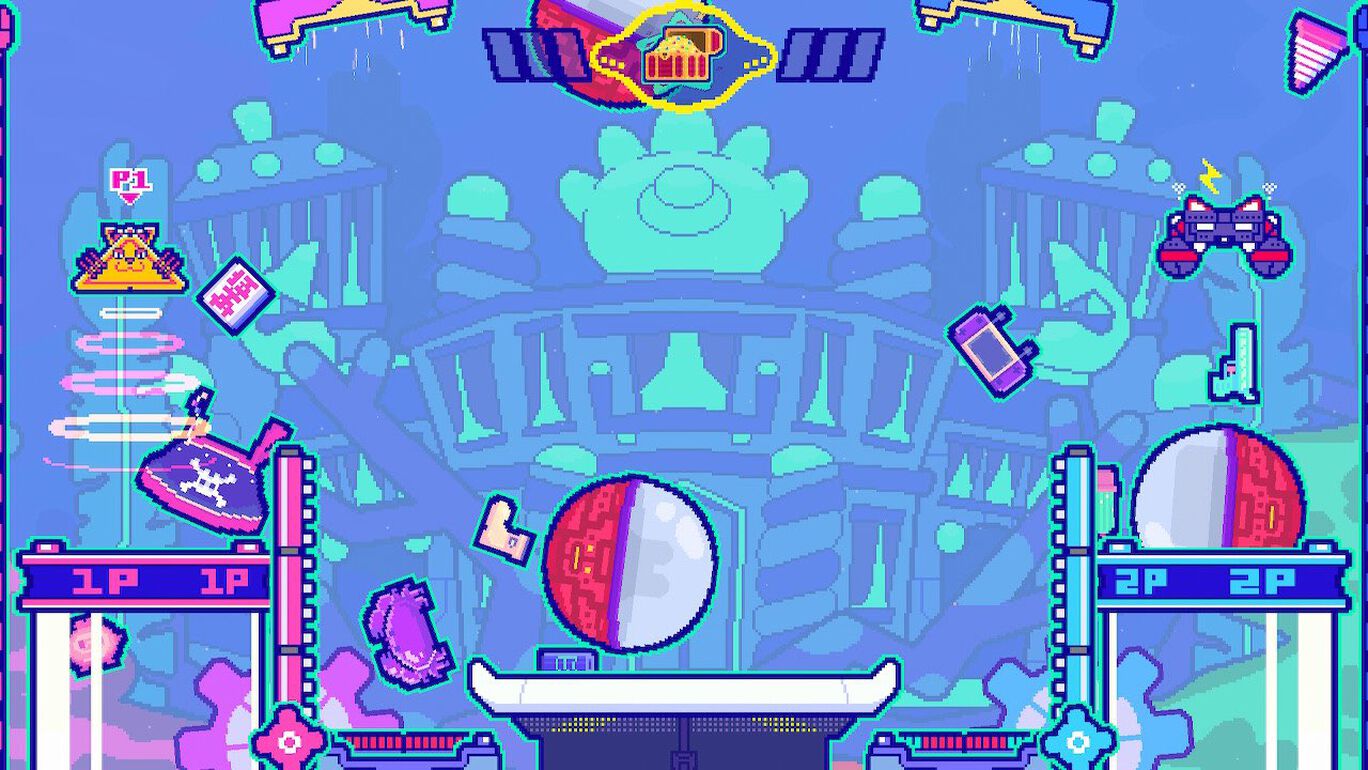 A silly competitive UFO catcher game, Super UFO Fighter allows you to battle the computer or take on another player via local or online multiplayer. Scoop up the target objects to score points, or mess with the other player to keep them from putting up points of their own. There are various stages, each with their own gimmicks that you'll need to take advantage of if you want to get a leg up on your opponent. I've been playing this a bit with my family, and while my review isn't quite ready I can say that the concept works fairly well.
XEL ($18.99)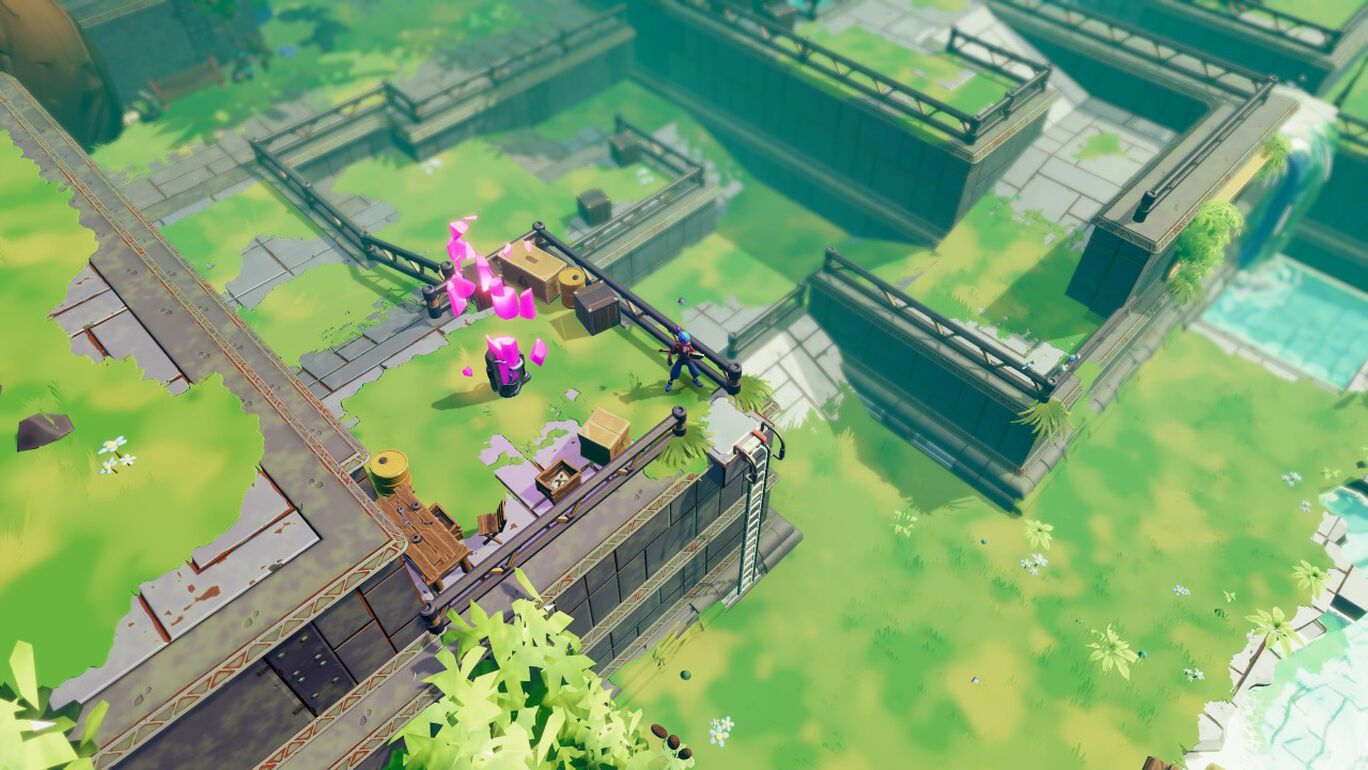 A science-fiction action-adventure game, XEL sees an amnesiac named Reid who has shipwrecked on a strange world. What's her story? How is she connected with the world of XEL? The answers await, but you'll have to find them yourself. Grab your sword and shield, venture into dungeons full of traps and treasures, add useful new items to your inventory, and even travel through time and space. A bit of the old hack-and-slash action, a bit of exploration, and a bit of puzzle-solving are all rolled up in this one. I'll have a review soon in case you need more details.
Supaplex GO! ($9.99)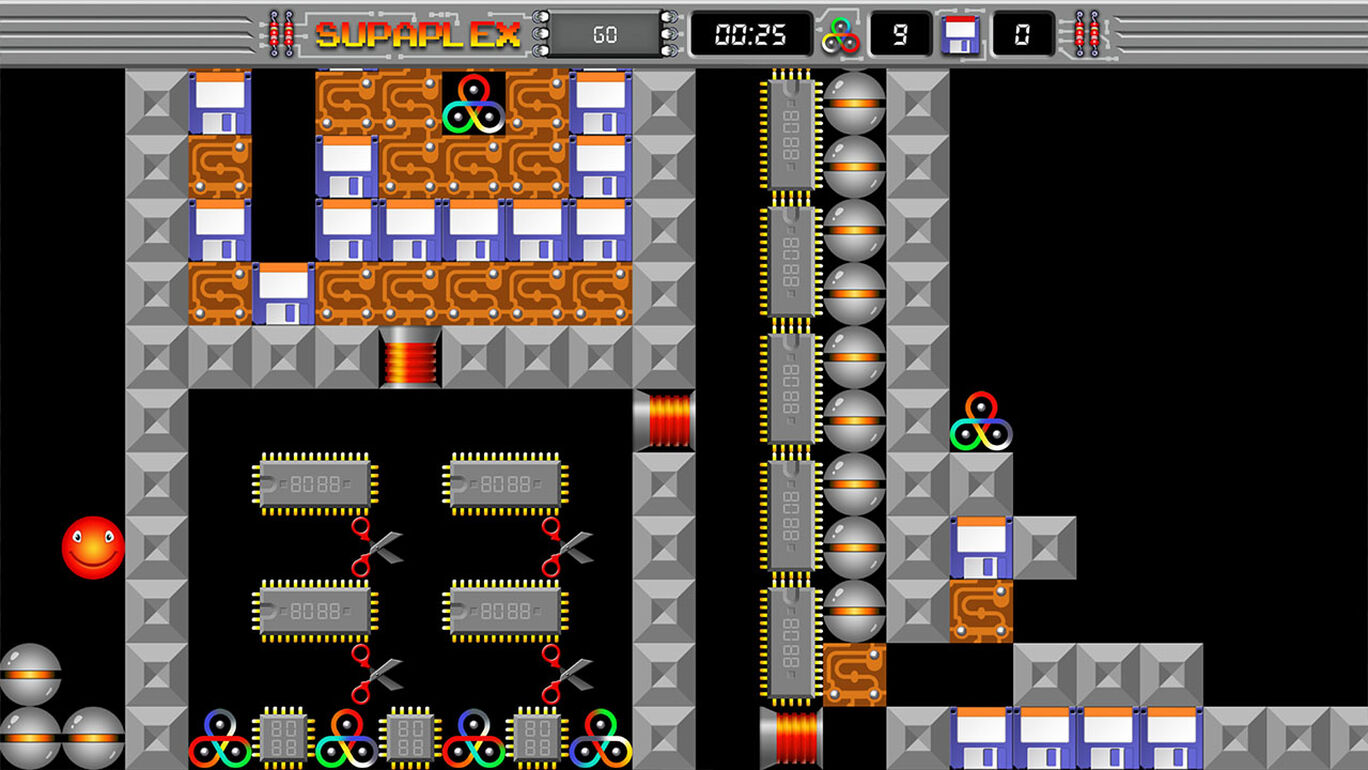 Oh… more Supaplex. Well, okay. Sixty new levels, this time intended for advanced players and with an emphasis on moving fast. If you can't get enough of that Supaplex stuff, here you are.
Growbot ($19.99)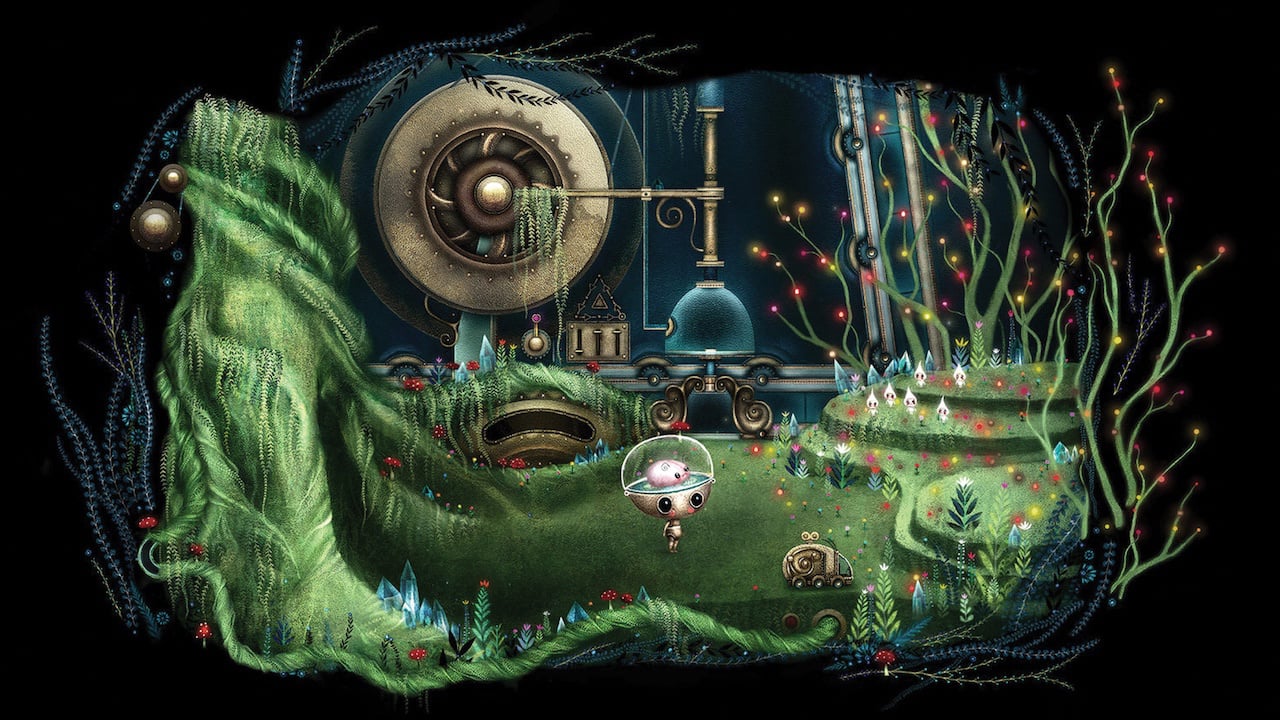 Yeah, this is nice. It's a point-and-click style adventure game about a little robot trying to save its station from rapidly growing crystals that threaten to destroy it. Lots of interesting characters to meet, some good puzzles to solve, and some really lovely art. It's somewhat short and linear, so it might not be satisfying for the more hardcore adventure game fans, but if you're looking for an enjoyable trip and don't mind dropping twenty bucks for a few hours of entertainment, give this a look.
Pixel Game Maker Series JETMAN ($9.99)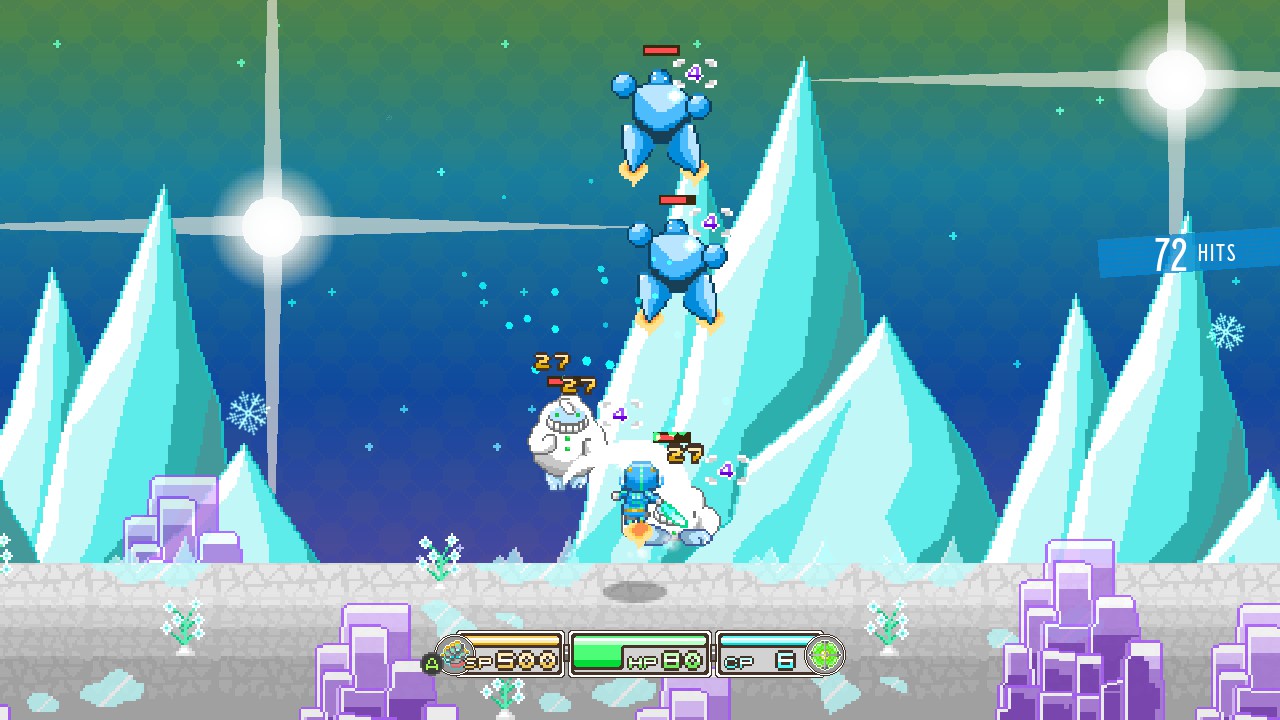 I'll level with you, friends. I'm formatting the text on this article on the back-end right now, and I've noticed I forgot to write a description for this. I am exhausted so you're getting this instead of a proper paragraph. This game has some nice pixel art and the gameplay, while simple, seems interesting enough. It's a mix of lane-based auto-scrolling action and some battles on fixed screens where you have to jump with good timing to attack foes. Well, let's hope I didn't miss any other games.
First Time in Paris – Collector's Edition ($9.99)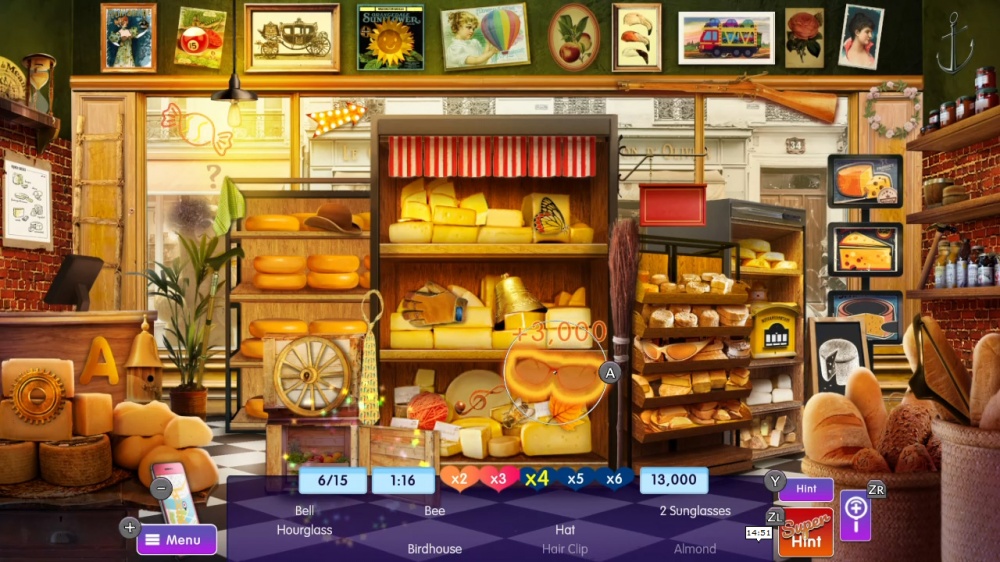 There are a couple of new hidden object adventure games today. This one is the more colorful one, I suppose. Kate is an amateur travel blogger whose first job takes her to Paris. Her and her daughter soon get wrapped up in an attempt to save a hotel from going out of business. Find objects! Read story bits! Play minigames! You know how this all works by now, I'm sure.
The Legacy: The Tree of Light ($6.99)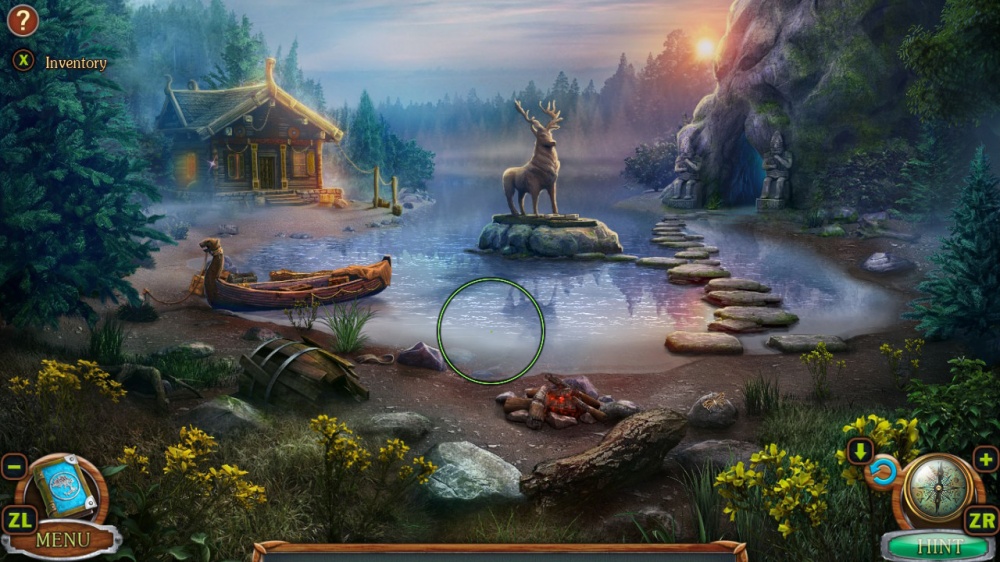 Another hidden object adventure in this latest installment of The Legacy. Some business about an epidemic and having to search for a cure by solving puzzles and playing minigames, as one does. Affordably priced for those who can't resist this sort of affair.
Ambition: A Minuet in Power ($19.99)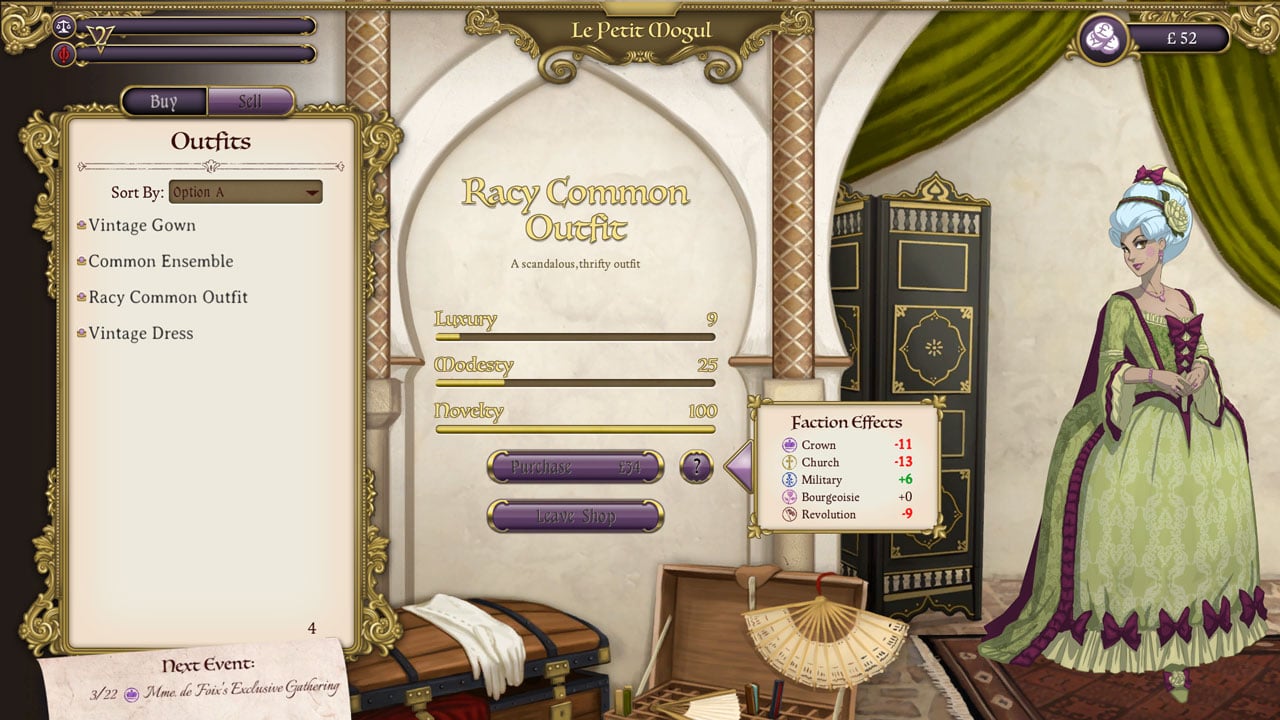 If you've ever wanted to play as a noblewoman courting high society hunks on the edge of the French Revolution, your extremely specific desires have been met with this game. Look for love, plan your schedule, and manipulate situations as much or as little as you desire. There are a lot of potential suitors, and you don't even have to limit yourself to one if you're cautious. And indeed, caution is important. That revolution is looming and the guillotine has no qualms about adding one more neck to its tally if you're on the wrong side of things. Neat.
Worth Life ($24.99)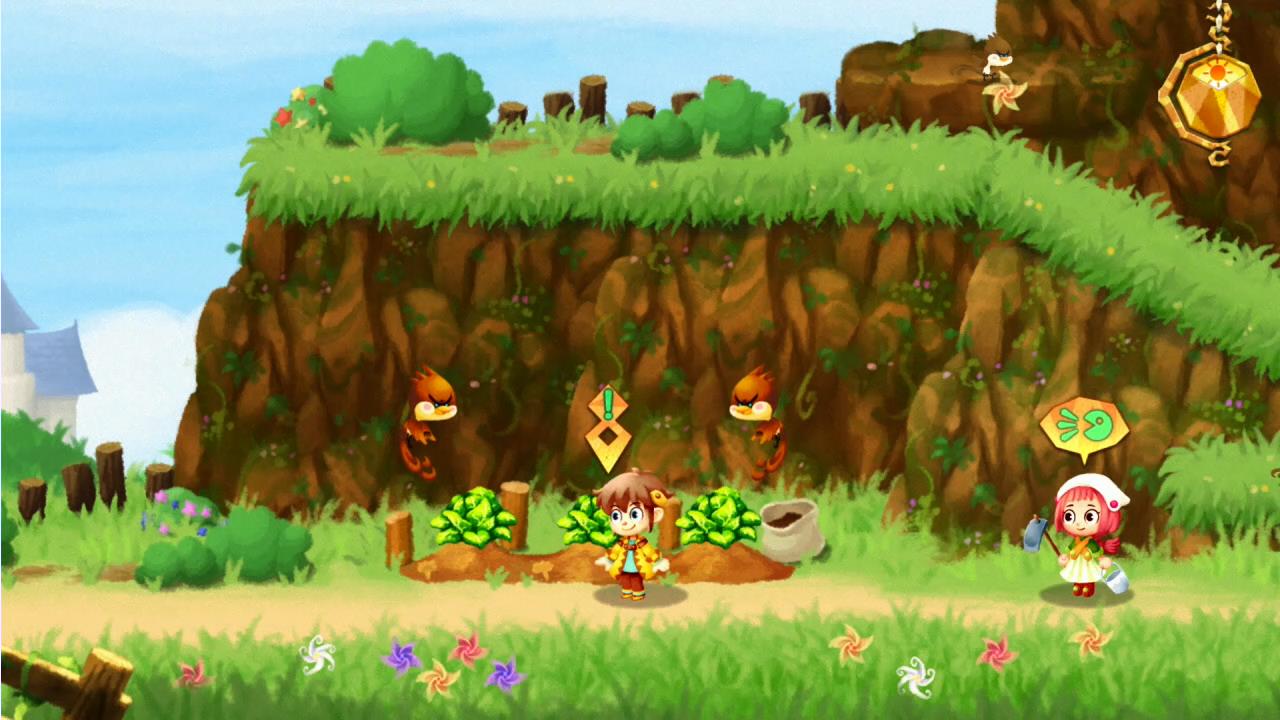 A slow life fantasy action-RPG, which breaks from the norm for this kind of thing by being a side-scroller. Plant crops! Go fishing! Build houses and charge rent! It's up to you to help restore the light to the crystals scattered about the kingdom, restoring prosperity and happiness as you go. If nothing else, it looks really cute. I haven't had a chance to play it myself and apparently I'm not alone in that, so I can't really say much more about it.
Mothmen 1966 ($8.99)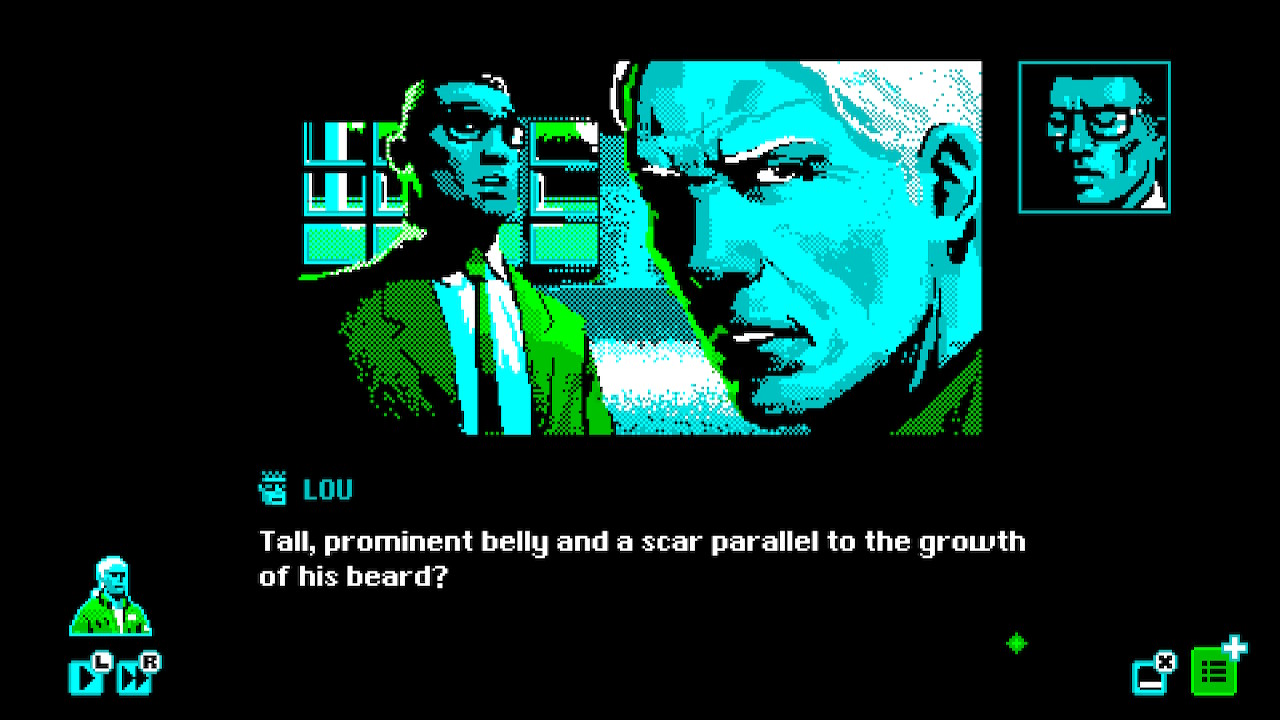 This is a narrative adventure game with an aesthetic that calls back to early computers. The developers are calling it Pixel Pulp, and apparently this is the first of a planned line of such efforts. Read the story, make some choices, do some light puzzle solving, and that's really all there is to it. The story is set in the 1960s and sees an eclectic group of people dealing with the terrifying fallout of a meteor shower. It definitely has a vibe that helps it stand out from the pack.
HunterX ($14.99)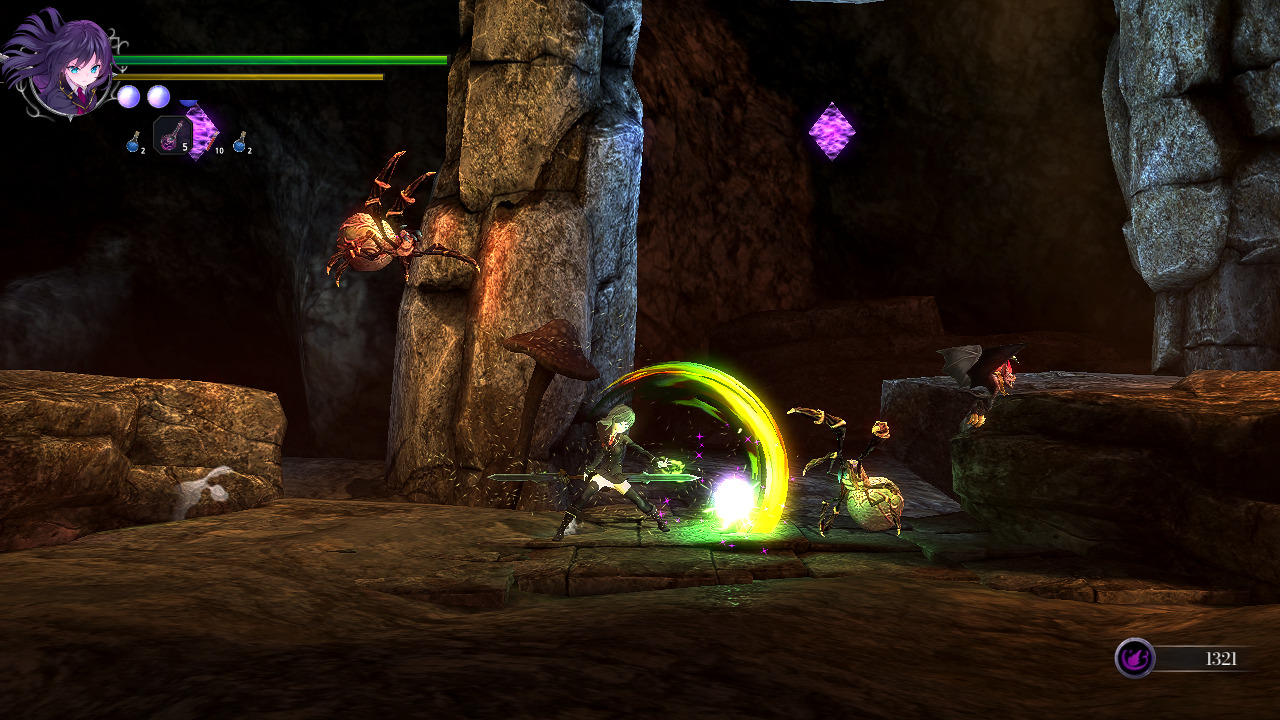 I think this is from the same developer as 3000th Duel, but I could be wrong. It does resemble it in some ways, at least. This is a side-scrolling Souls-like game with some Metroidvania elements. If that makes it sound like a ton of other games, you wouldn't be wrong. There's really nothing particularly interesting about this one, but there also isn't anything terribly bad about it. Just some basic ham-and-cheese action gaming.
Arcade Archives Dragon Saber ($7.99)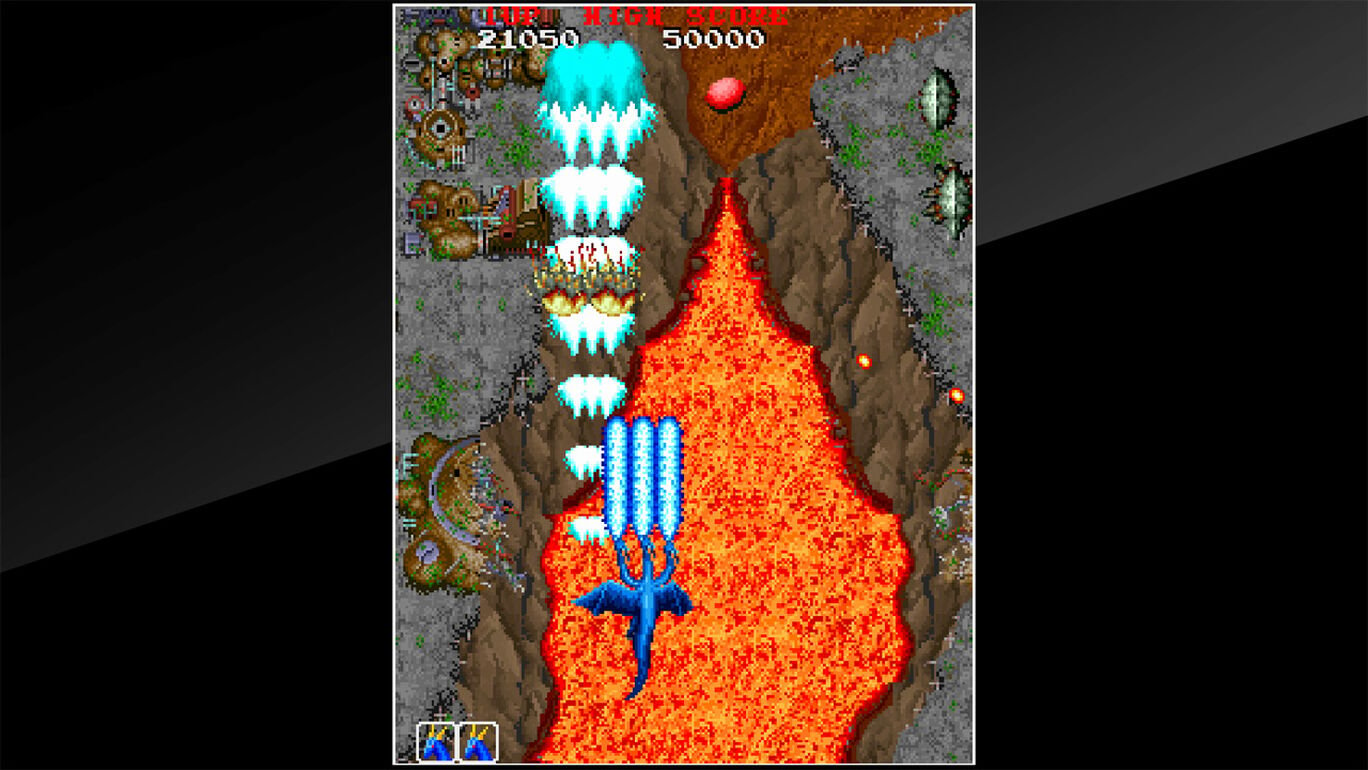 For as little love as Namco's excellent fantasy shooter Dragon Spirit gets, its 1990 sequel Dragon Saber gets even less. It's a fun continuation of the original, now with two-player simultaneous support and the ability to take more hits before dying. While it has had a few ports over the decades, this is the first time it's been officially available outside of arcades in the West. If you liked Dragon Spirit, you'll want to grab this too. Hamster has done its usual fine work on this one, so you can buy with no worries about how well it runs or anything.
Running on Magic ($4.99)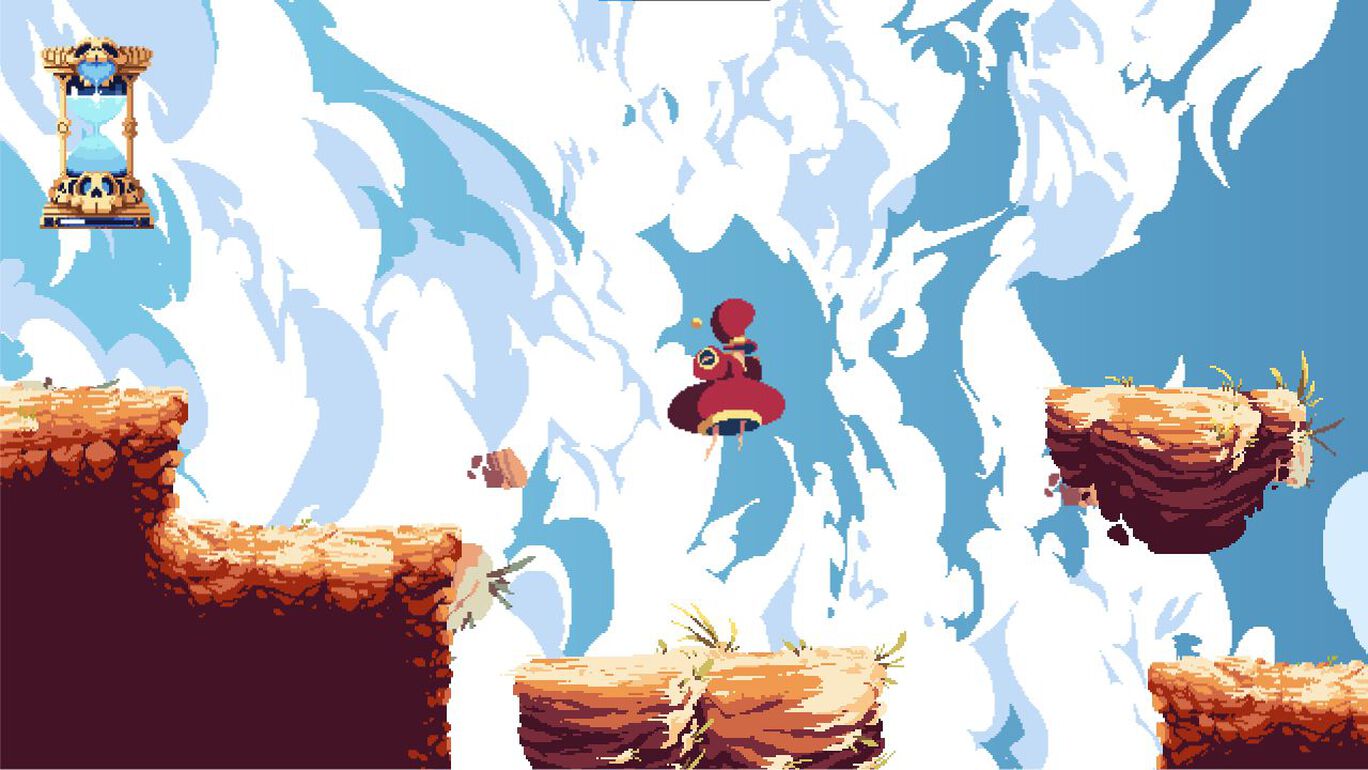 A side-scrolling auto-runner, but at least it's a pretty one. You're a mage who is on the run from the grim reaper. The levels are procedurally generated, but it is indeed level-based. Play through the game on four different difficulty settings, or head over to the endless mode and go as far as you can. Seems fine for a fiver.
Superola Champion Edition ($4.99)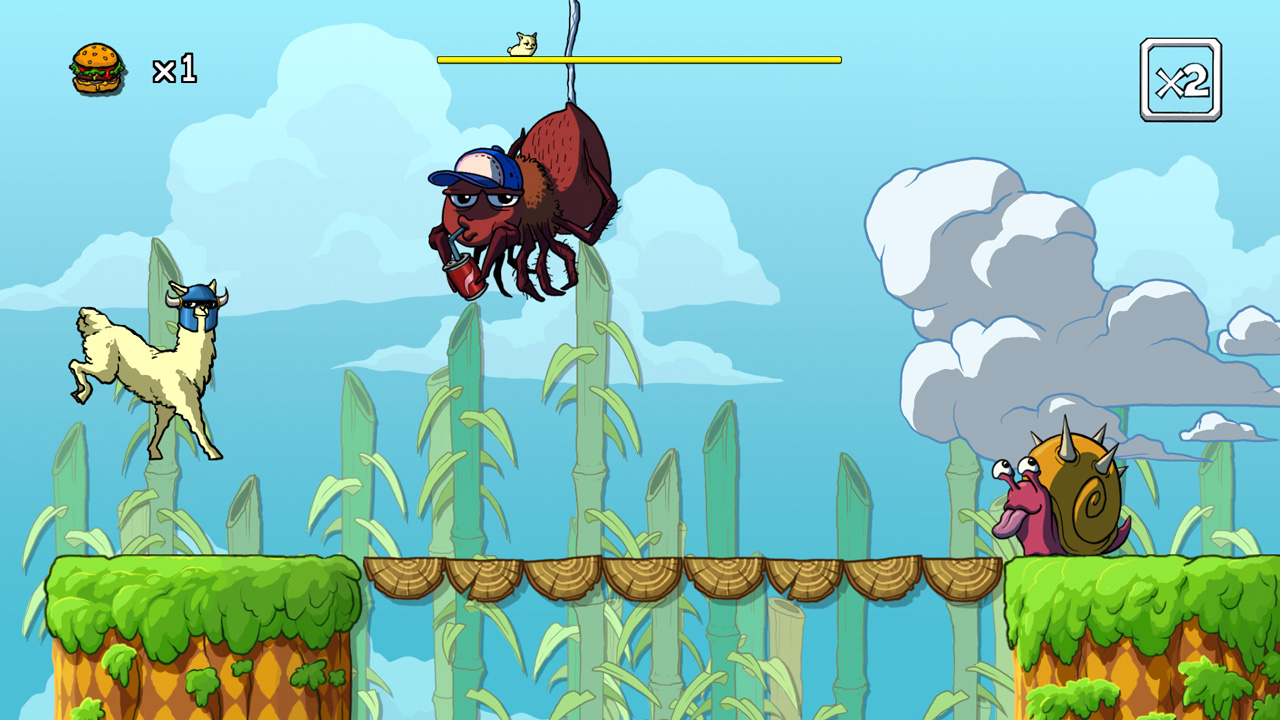 Hunh, another auto-runner. Well, okay. I can't figure out if this a rerelease of the original Superola with some extra stuff bolted onto it, or a full-on remake. Either way, you play as the titular llama as he battles hot dog aliens in order to get back some stolen hamburgers. It's level-based, with more than seventy stages on offer. I wasn't much of a fan of the original, but if you were then you may want to look deeper into this.
KURSK ($9.99)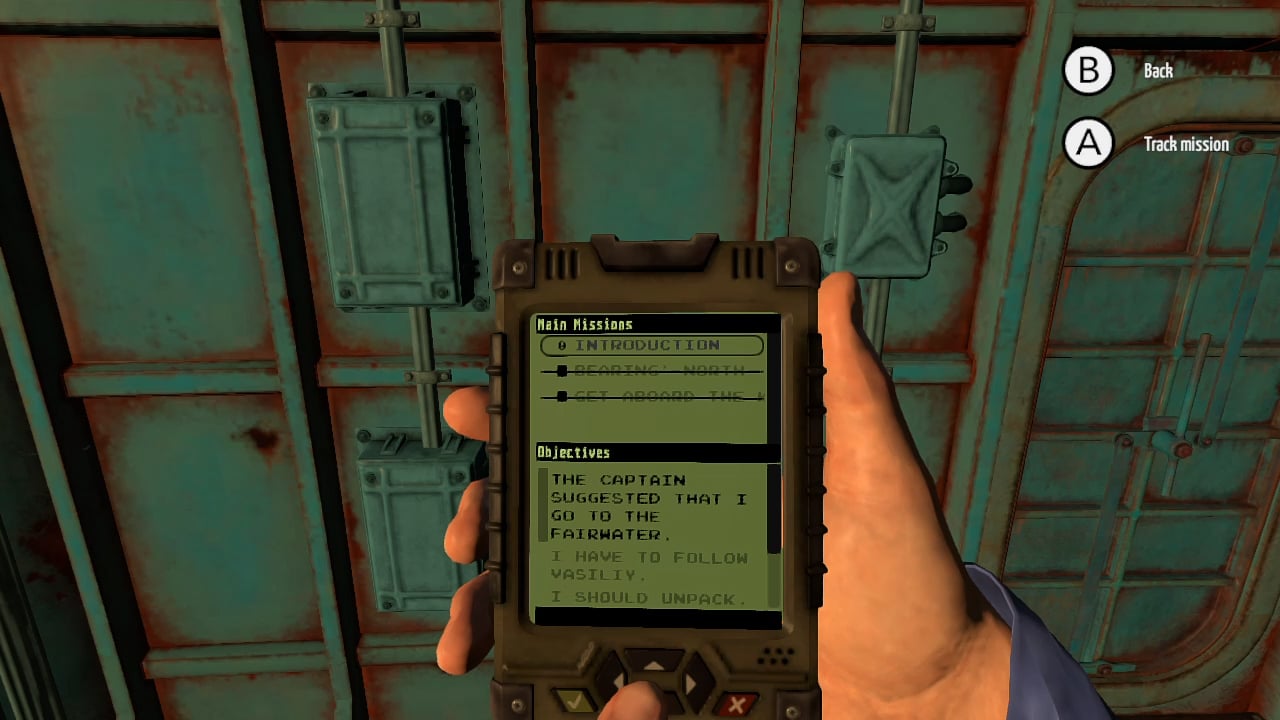 I don't know what exactly to call this, but it's essentially an adventure game set on the real submarine that famously met a tragic end. You're a spy who is on board to collect information, but you end up having a front row seat to the disaster. Reviews for this on other platforms have been… less than positive, to say the least. It's apparently short, a little boring, and not very informative at all. I suppose you could treat it as a virtual tour of sorts.
Darker Skies ($17.99)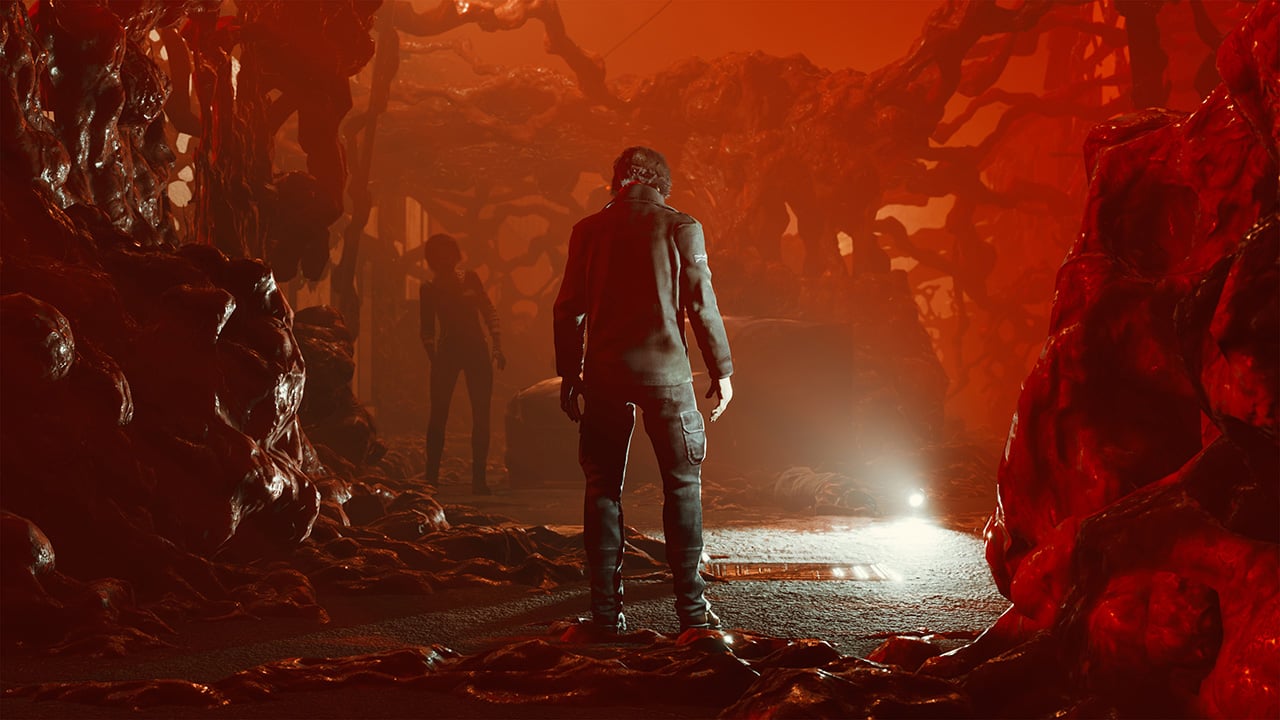 This is, I believe, a follow-up to Grey Skies. It's from the same company, has a similar naming sense, and also takes place in a War of the Worlds setting. This time it's after the devastation, and you control a guy trying to build a Heat Ray to deal with the remaining Martians. Grey Skies had a lot of issues and received some serious criticism, so here's hoping this one learned its lessons and is received a bit better.
Vzerthos: The Heir of Thunder ($4.99)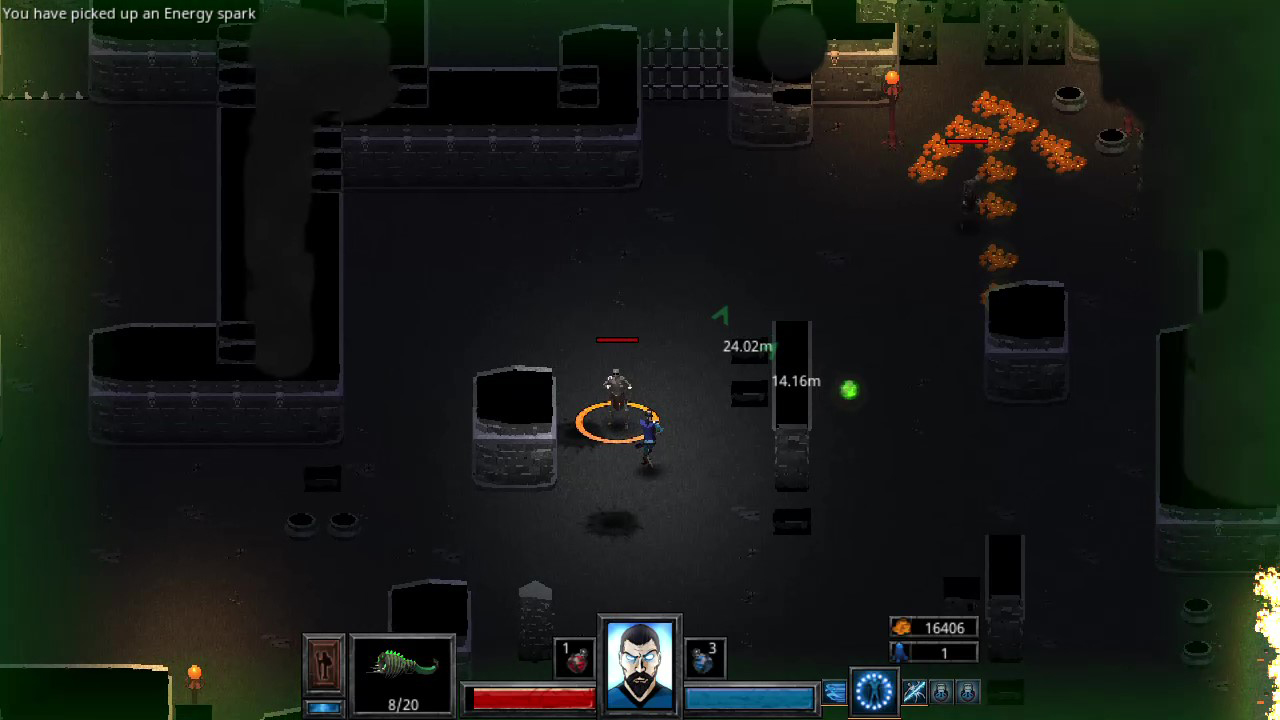 This is a wholly unremarkable top-down action adventure game whose main distinguishing point is its rather nostalgic MIDI soundtrack. The price is low enough that you might wring some entertainment from it, but it's pretty awkward to play and feels rough in a lot of bad ways.
Universal Flight Simulator ($9.99)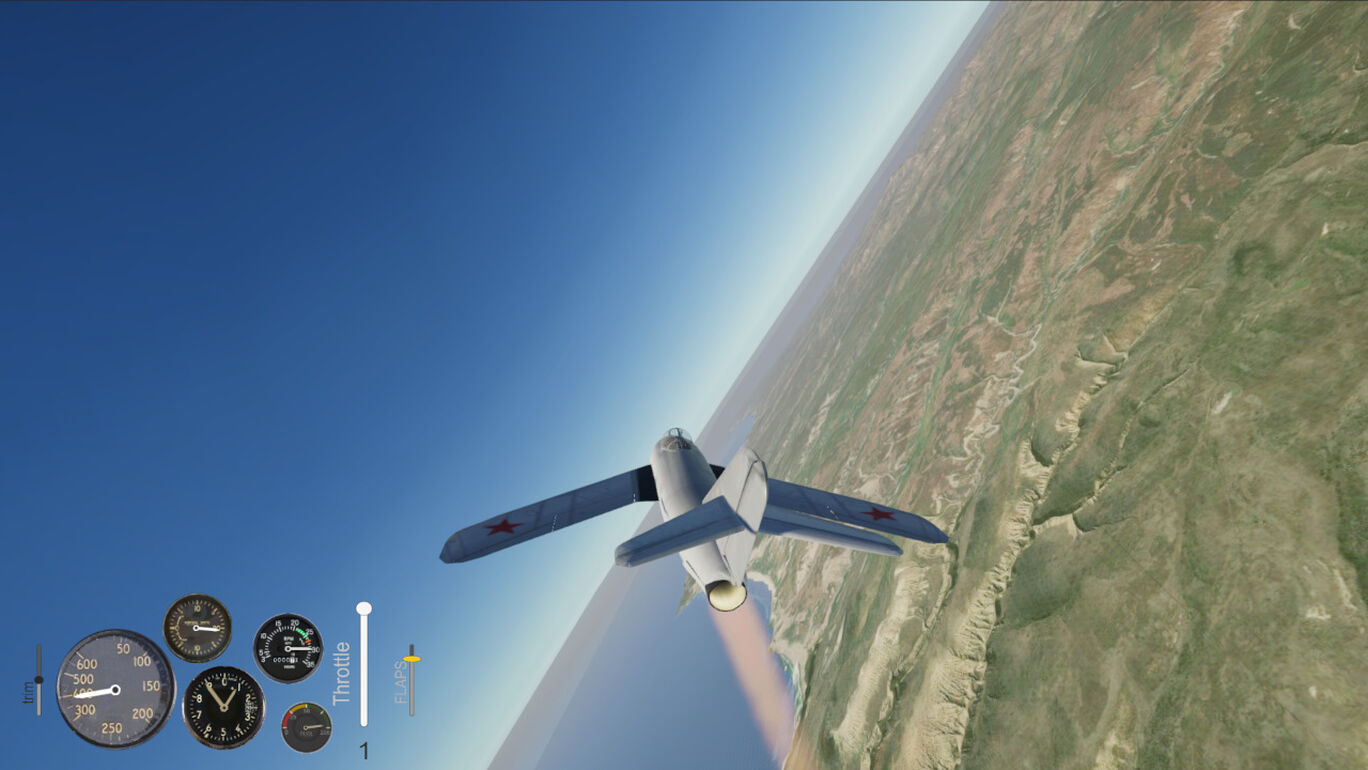 And here we are below the brown line. Pix Arts has an absolutely awful-looking flight "simulator" for us to "enjoy". Any game that makes me use scare quotes twice in one sentence probably isn't something you should spend ten bucks on, but I'm not the oyabun of your wallet.
Pet Rock ($4.99)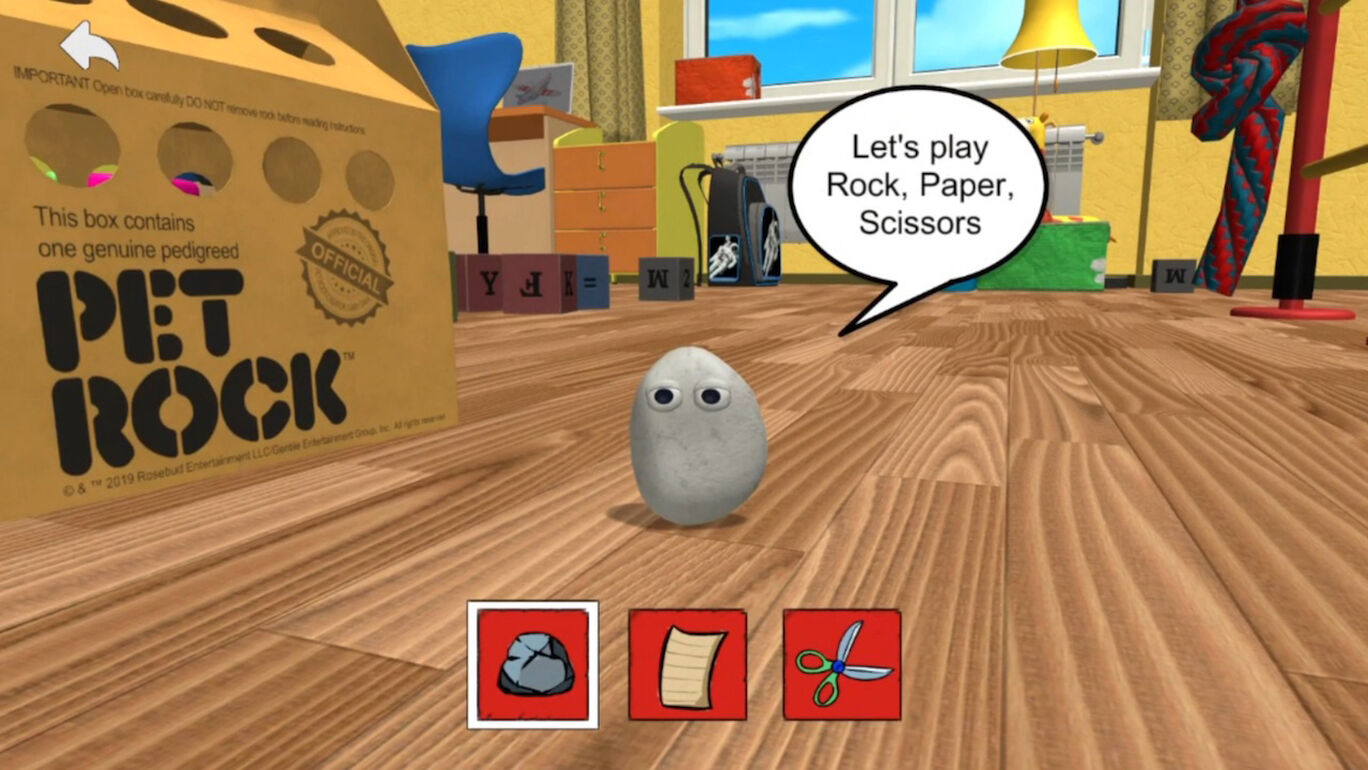 Aw heck, it's been a while, Sabec. With the phat riches from that horrible Popeye game it made, it seems the company has secured the next hottest license that today's kids can't get enough of: Pet Rock. It's a virtual pet game of sorts, and I've only got two nice things to say about. One, it's cheap. Two, playing Rock Paper Scissors with a literal rock is such a funny gag that I can't believe it's intentional.
Faith & Shield:Tower Defense Space Wars Game 2022 ($9.99)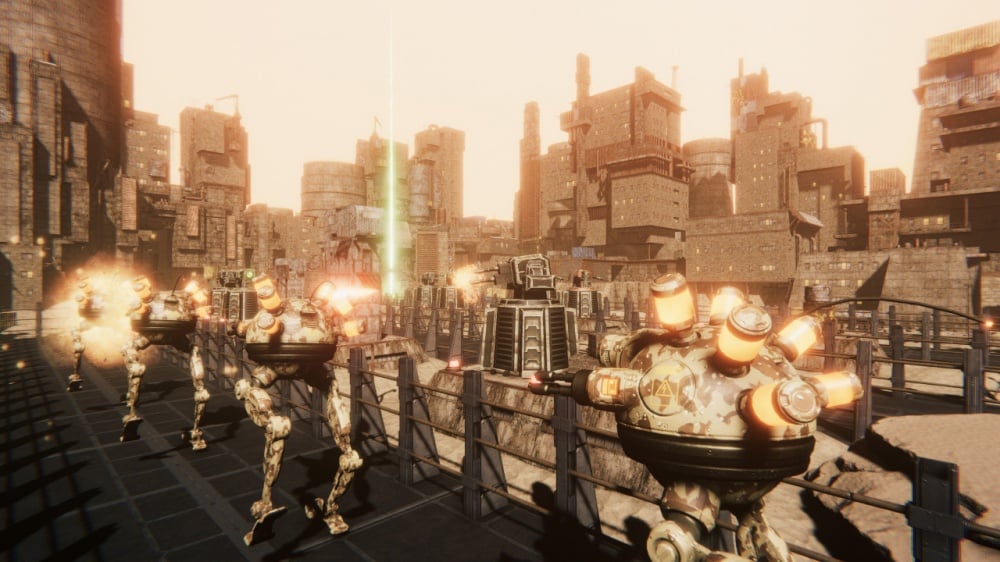 As usual, Midnight Works can get bent with this trash. Handheld mode only because why bother adding button controls to your mobile ports? That takes up time that could be spent researching SEO terms for your Purple Monkey Dishwasher-ass game title. Anyway, it's a crappy tower defense game.
Deadliest Catch – Ocean Boat Driving & Fishing 2022 Simulator ($14.99)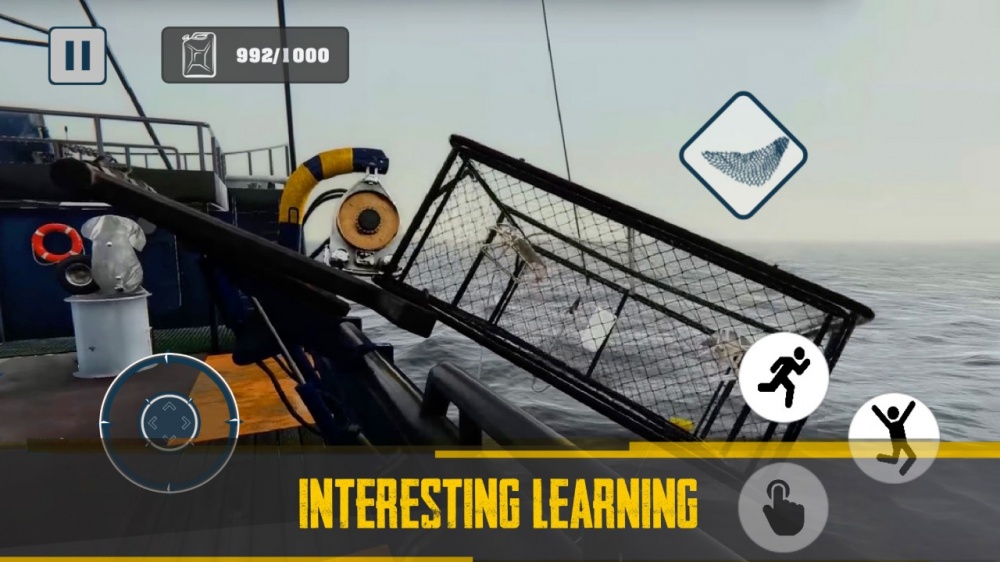 But Midnight Works isn't done shoveling manure today, folks. Here's another port of a bad mobile game, and again it is handheld only because who cares? Eat the trash! Eat it! Anyway, it's a crappy crab fishing game.
Sales
(North American eShop, US Prices)
I'm sure we'll see more sales tomorrow, but for now we've got some nice discounts on FUGA, Freshly Frosted, and the Sherlock Holmes bundle. The outbox isn't super-big, but do note that the Spelunky games are ending their discounts soon. Both games are great and they very rarely go on sale. Check those lists, if you dare.
Select New Games on Sale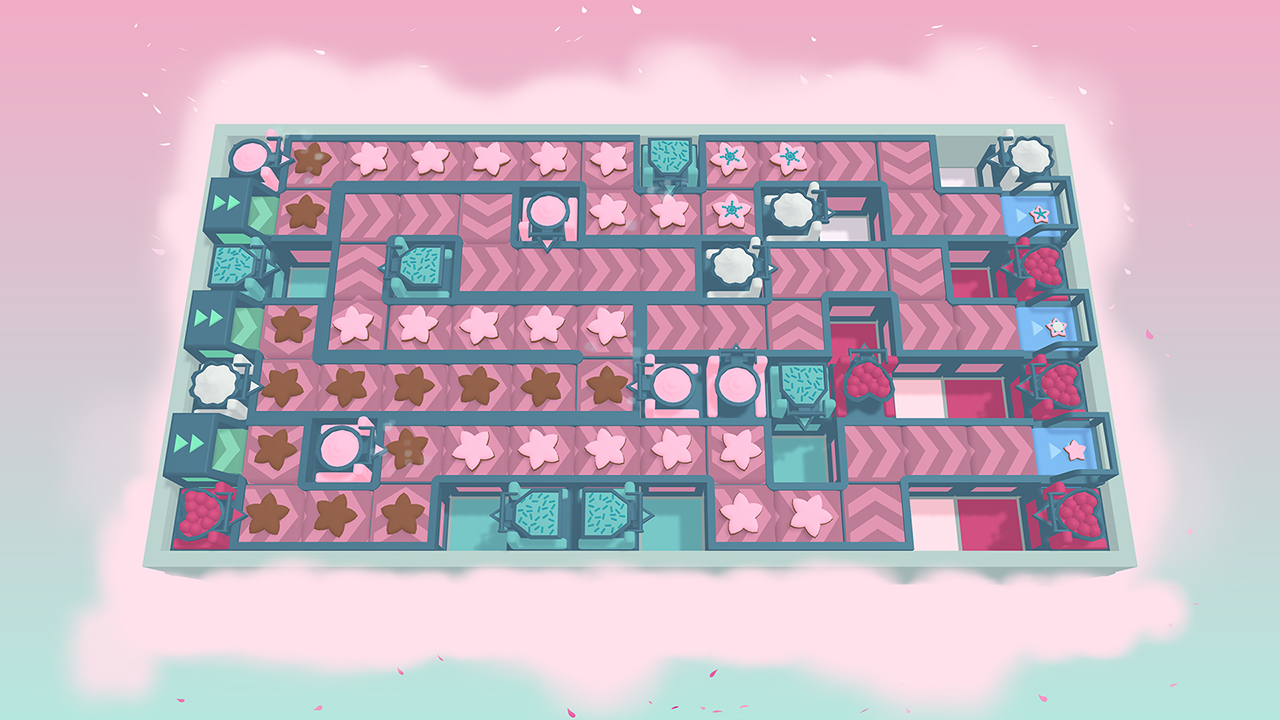 Freshly Frosted ($8.97 from $9.99 until 7/21)
FUGA: Melodies of Steel ($27.99 from $39.99 until 7/25)
FUGA: Melodies of Steel DE ($41.99 from $59.99 until 7/25)
Radon Break ($2.09 from $6.99 until 7/25)
Without Escape ($1.99 from $4.99 until 7/29)
Empire of Angels IV ($9.99 from $19.99 until 7/29)
Pretty Girls Rivers ($4.79 from $5.99 until 7/29)
Cake Invaders ($3.59 from $5.99 until 7/29)
Z-Warp ($5.59 from $6.99 until 7/29)
In The Mood ($3.99 from $4.99 until 7/29)
The Dead Tree of Ranchiuna ($5.99 from $9.99 until 7/29)
Leisure Suit Larry: WDDD ($3.99 from $39.99 until 8/3)
Leisure Suit Larry: WDDT ($5.99 from $39.99 until 8/3)
Leisure Suit Larry: Wet Dreams Saga ($7.79 from $64.99 until 8/3)
The Sinking City ($7.49 from $49.99 until 8/4)
Sherlock Holmes Bundle ($29.99 from $49.99 until 8/4)
Heroine Anthem Zero Ep 1 ($6.49 from $12.99 until 8/4)
Dream ($4.99 from $9.99 until 8/4)
Sales Ending Tomorrow, Friday, July 15th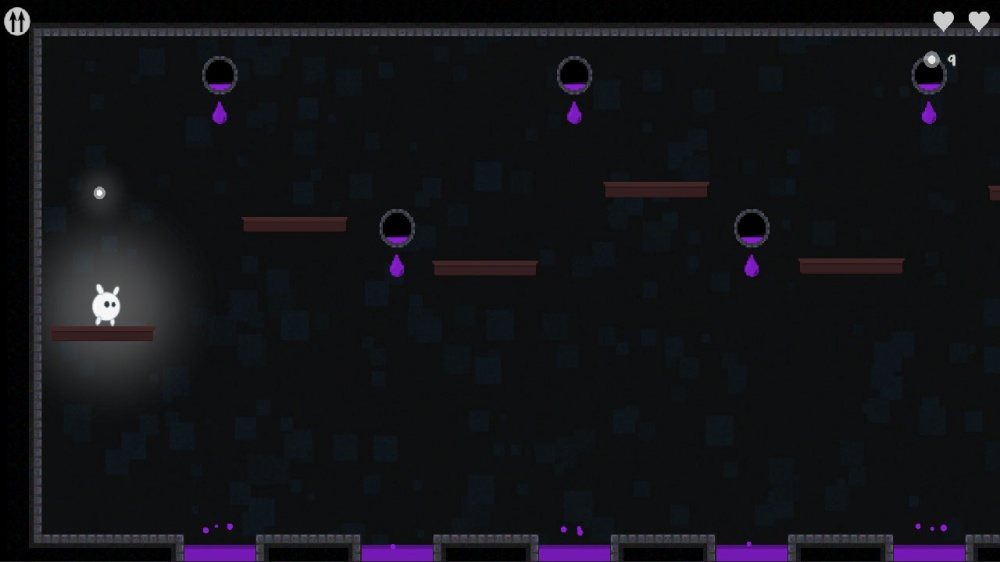 amazin' Lumo ($3.59 from $3.99 until 7/15)
Cargo Crew Driver ($4.79 from $11.99 until 7/15)
Crazy Gravity ($2.49 from $4.99 until 7/15)
Cresteaju ($4.89 from $6.99 until 7/15)
Emoji Music ($2.99 from $9.99 until 7/15)
Extreme Car Driver ($4.79 from $11.99 until 7/15)
Fillit ($6.79 from $7.99 until 7/15)
GLO ($2.49 from $4.99 until 7/15)
Graceful Explosion Machine ($4.50 from $12.99 until 7/15)
Kao the Kangaroo ($26.99 from $29.99 until 7/15)
Lucid Cycle ($4.19 from $6.99 until 7/15)
Mariozza Cops ($2.94 from $9.80 until 7/15)
Mastho is Together ($2.49 from $4.99 until 7/15)
McDroid ($6.49 from $9.99 until 7/15)
Multilevel Parking Driver ($5.19 from $12.99 until 7/15)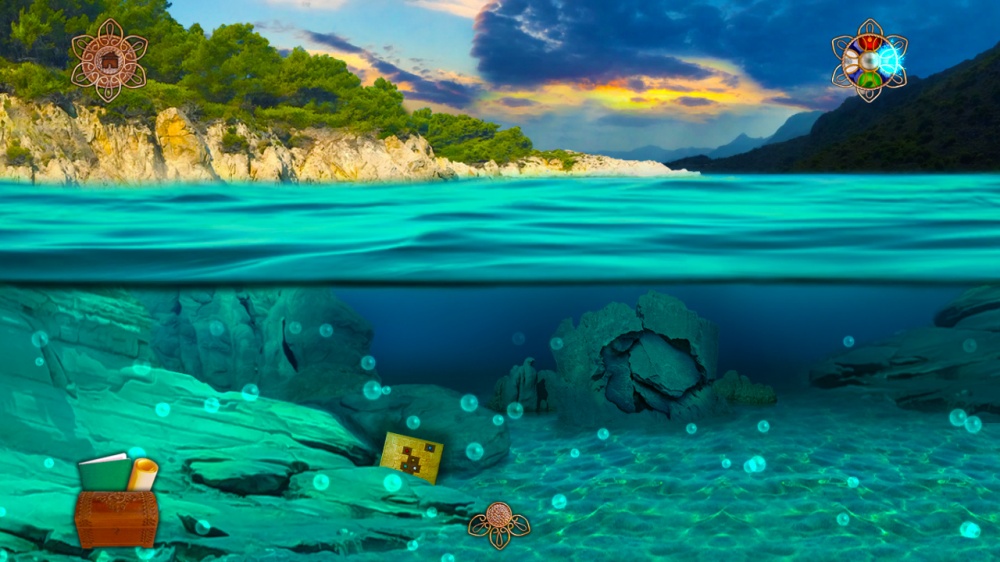 Panmorphia: Awakened ($3.49 from $6.99 until 7/15)
Paradise Island Driver ($8.44 from $12.99 until 7/15)
Perpetuum Mobile ($2.99 from $4.99 until 7/15)
Poker Pretty Girls Texas Hold 'Em ($3.59 from $5.99 until 7/15)
Pretty Girls Panic! Plus ($3.59 from $5.99 until 7/15)
Rush Rally 3 ($9.99 from $14.99 until 7/15)
Spelunky ($5.99 from $9.99 until 7/15)
Spelunky 2 ($11.99 from $19.99 until 7/15)
Splash Cars ($4.89 from $6.99 until 7/15)
Super Car Driver ($5.59 from $13.99 until 7/15)
The House of Da Vinci 2 ($5.99 from $9.99 until 7/15)
The Psychoduck ($3.99 from $4.99 until 7/15)
The Warlock of Firetop Mountain ($2.09 from $29.99 until 7/15)
Thunder Kid: Hunt for Robot Emperor ($5.59 from $7.99 until 7/15)
Truck Simulator 2 ($5.59 from $13.99 until 7/15)
Vaporum: Lockdown ($10.99 from $21.99 until 7/15)
That's all for today, friends. We'll be back tomorrow with the rest of this week's releases, along with any big news and the latest sales. I am now going to ice my little paws for a bit. I hope you all have a wonderful Thursday, and as always, thanks for reading!