Hello gentle readers, and welcome to the SwitchArcade Round-Up for July 4th, 2022. Happy Independence Day, American readers! I don't know much about the holiday except that it possibly honors the day Jeff Goldblum, Will Smith, and Randy Quaid saved the Earth from an alien invasion. Good job, guys! Anyway, we've got a report of all the cool news from Anime Expo thanks to Mikhail, a couple of reviews from yours truly, some questionable new releases, and the usual lists of sales. Let's dig in!
News
Anime Expo 2022 Nintendo Switch Game News
(Ace Reporting Courtesy of Our Pal Mikhail -Shaun)
Anime Expo 2022 just took place this weekend, and there were a surprisingly high number of new Switch game announcements. These range from ports of older games to new localizations and more. Let's get into the highlights. Bandai Namco Entertainment kicked things off with the big surprise of the full expo. Ultra Kaiju Monster Rancher is getting an American release on Nintendo Switch. This game blends Ultraman with Koei Tecmo's Monster Rancher for a game that has you raise Ultra Kaiju. It is getting a global release this year (sadly digital-only in the West) on Nintendo Switch.
Free to play battle royale based on My Hero Academia (yes, really) My Hero Ultra Rumble is coming to the West on Switch and other platforms. No timeframe was announced for this release. The new Story of Seasons collaboration game, Doraemon Story of Seasons: Friends of the Great Kingdom is coming to the West on Nintendo Switch and other platforms with a demo planned for this year alongside the game releasing globally. When it comes to late ports, action RPG Sword Art Online: Alicization Lycoris is hitting Switch after its launch on PS4, Xbox One, and PC last July. A release date for this port was not announced.
Aksys Games announced a slew of otome game localizations and more for Switch. Spirit Hunter: Death Mark II is coming to Switch and more in 2023 following its Japanese launch later this year. When it comes to new otome localizations, Radiant Tale, Norn9: Last Era with the original game Norn9: Var Commons (port of the PS Vita release), Shuuen no Virche – Error Salvation (English name TBA) are all coming to Switch in 2023.
The final notable announcements come from Spike Chunsoft. The newest Science Adventure series (Steins;Gate and more) game Anonymous;Code is coming to the West on Switch and more in 2023. We are also getting Chaos;Head Noah and Chaos;Child this year, as recently revealed with a nice SteelBook edition for collectors like myself. Overall, this Anime Expo was great for Nintendo Switch news after an already busy last few weeks with Atlus finally announcing Persona 5 Royal and more for Switch and also other big announcements from the Nintendo Direct mini Partner Showcase.
Reviews & Mini-Views
Fire Emblem Warriors: Three Hopes ($59.99)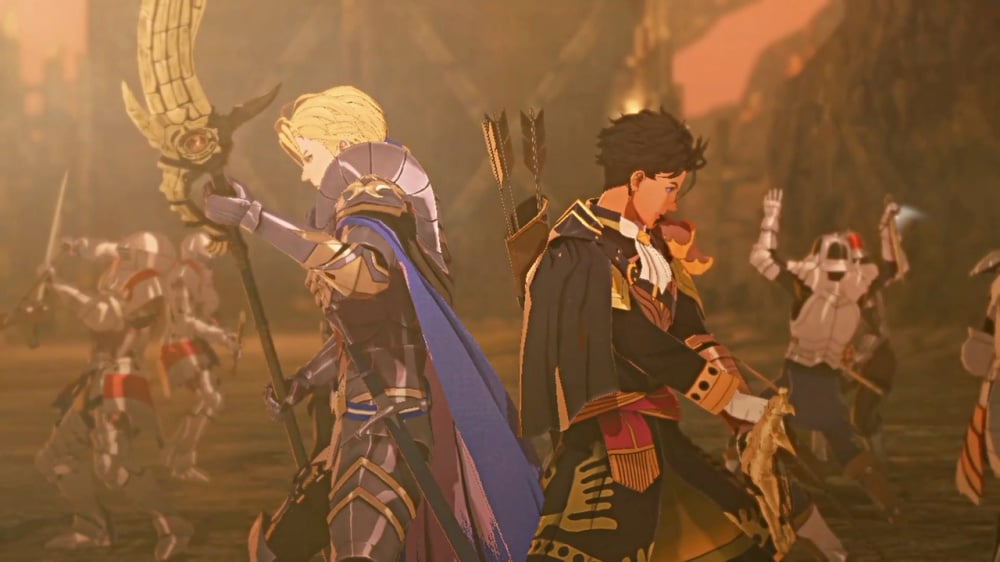 I have no idea how Koei Tecmo keeps on putting out Warriors games so frequently without dropping the ball in any significant ways, but here we are. Fire Emblem Warriors: Three Hopes is a follow-up to two different games, depending on how you want to look at it. Naturally, it follows the original 2017 Fire Emblem Warriors, utilizing many of the specific mechanics of that game that differentiated it from other Warriors games. But it's also a follow-up to Fire Emblem: Three Houses, a game that Koei Tecmo also worked on. It features most of the cast of that game, sees you choosing to ally with your choice of the same three houses, and even engages in a bit of time-skipping. Technically, this is an alternate universe story, but it will feel like a comfy pair of shoes for Three Houses fans in a narrative sense.
Well, mostly. There's a new protagonist in the house named Shez, and your relationship with Byleth is going to be slightly different as a result. For better or worse, the story is fairly typical of the Fire Emblem series, occasionally going a little too far into the weeds for its own good. As in Three Houses, there are three very distinct paths through the game depending on the house you align with, encouraging you to replay and see the other sides of the story. There are also two different endings based on how you handle one particular dilemma. It's a curious plot in that it sometimes feels like its pace is far too slow but at times isn't giving things enough time to breathe.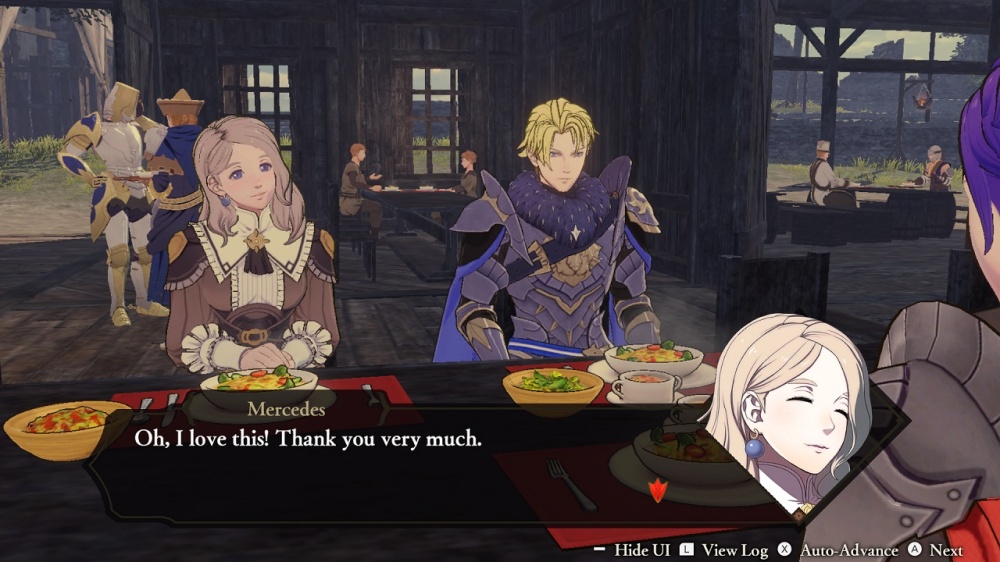 In terms of gameplay, there are aspects that are going to be very familiar to those who have played pretty much any other Warriors game before. You'll still be shredding scores of nameless enemies with slick combos and special attacks, securing forts and bases by taking out key officers, and running all over the battlefield to turn the tides where necessary. But Three Hopes goes a lot further than the original Fire Emblem Warriors did in trying to add a Fire Emblem flavor to the mechanics. You'll have to think tactically, issuing orders, matching the right types of weapons against the right types of enemies, and so on. You'll level characters up, earn them new skills, control their job class, equip them with gear, build relationships between them, and so on. You can even choose to play with Permadeath, if you're gutsy enough.
That said, I don't think any of this is going to convince anyone that doesn't enjoy Warriors gameplay already. There are a lot of interesting systems here, and it has a ton of Fire Emblem's elements and personality baked into it, but it all still comes down to running around those big areas mowing down enemies with your extremely powerful character of choice. If you're down with that, you'll enjoy Fire Emblem Warriors: Three Hopes a lot. I'm a big Fire Emblem fan and therefore might be a little biased, but this is one of my favorite Warriors games yet. It amps up the tactical and RPG elements you can find in most Warriors games to a very pleasing level.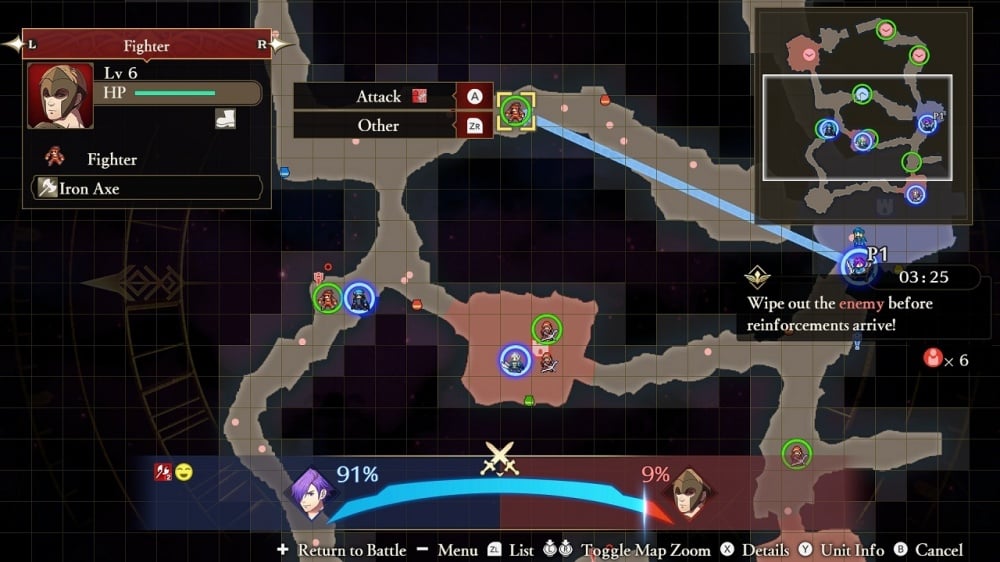 Fire Emblem Warriors: Three Hopes is another strong Warriors game for the Switch, and it certainly holds up on the technical end a lot better than Hyrule Warriors: Age of Calamity did even if it's not perfect. The heavier lean on RPG and strategic elements compared to the usual Warriors game helps it feel more like a Fire Emblem game even if the nuts-and-bolts action is pure Warriors fare. If you loved Three Houses and want to spend more time with its cast, this is a great way to do so, and if you're fan of the general Warriors series you'll also find plenty to get into here.
SwitchArcade Score: 4/5
Parasite Pack ($7.99)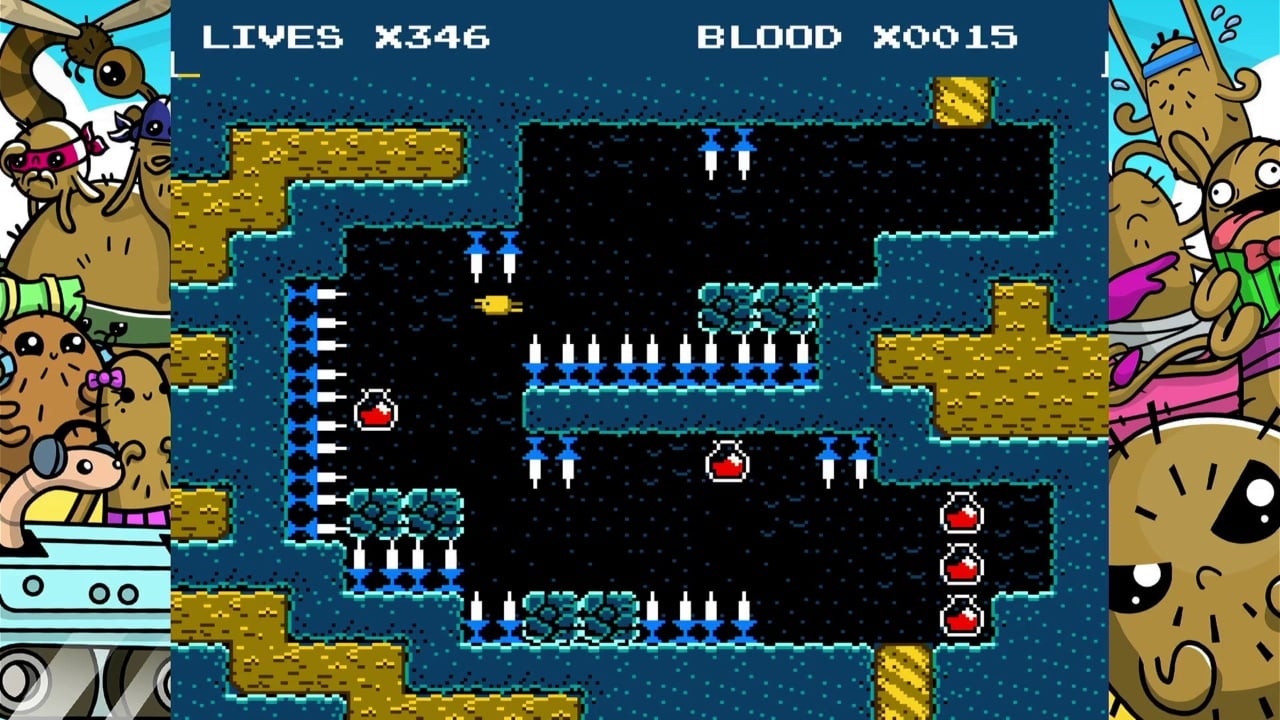 Ah, that old familiar Ratalaika emulator front end. Nothing wrong with it per se, and it fronts a very solid emulator with some good features. But I wish it could be jazzed up a little to allow more of the games' individual personalities to shine through. That's especially so here as the games included in the Parasite Pack have so much personality to offer. These two indie games are relatively recent releases on the NES, and I've also seen them on the Evercade retro console. You get the challenging masocore platformer Flea! and the quirky puzzle game Tapeworm Disco Puzzle in this pack, complete with the usual Ratalaika extras like save states and extremely good video filters.
Flea! casts you as the titular flea, trying to safely make your way through the inner guts of some animals while collecting bits of blood you can exchange for extra lives at certain points. Being a flea, you are bouncing non-stop. You can tap the button to make your hops a bit shorter, but you will always be hopping to some extent. There are 80 levels here, and the back half are particularly devilish. It's not unusual to have hundreds of extra lives built up in the first half of the game only to watch them all drain away as you hit the nastier traps in later levels. Most stages only take up a single screen, but every so often you'll have a boss battle of sorts that auto-scrolls. Fun stuff.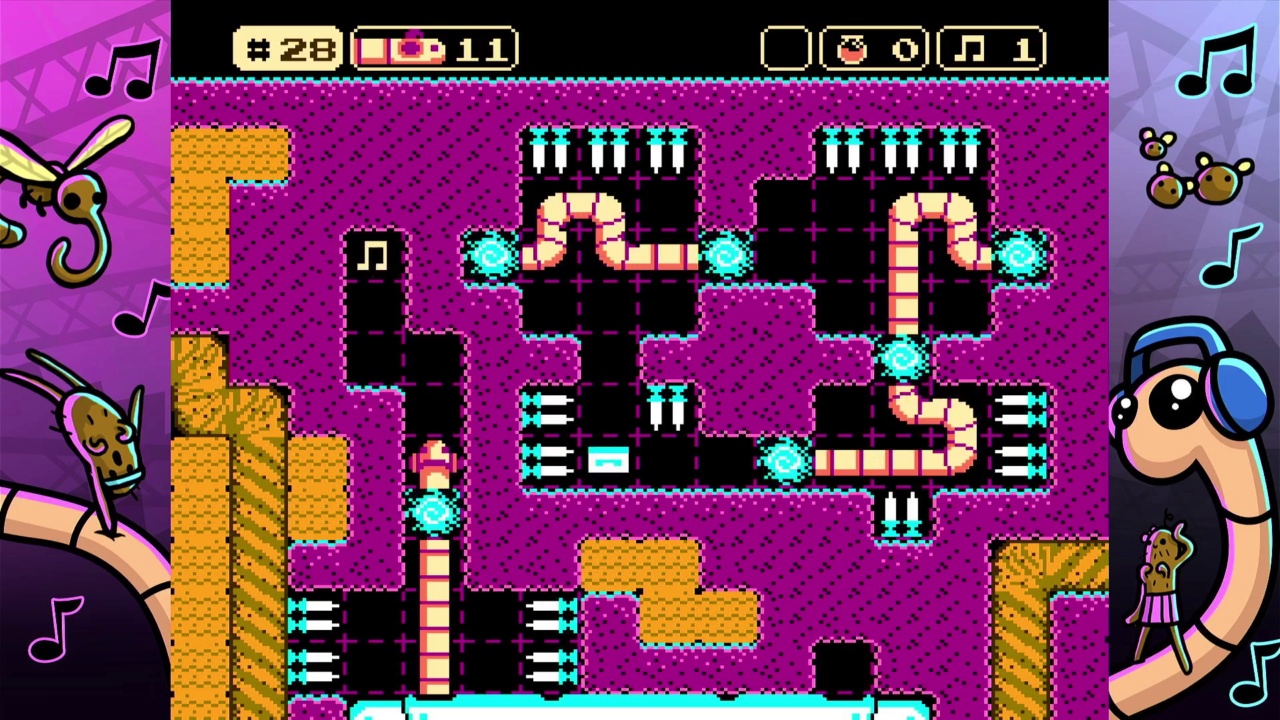 Tapeworm Disco Puzzle at first seems like it's going to be a lot more sedate. You play as a tapeworm who can stretch out from holes at the bottom of the screen. The goals in each of the 100 levels vary, but you'll generally need to be collecting items or helping other characters collect items. You'll also sometimes have to guide characters to a door. In most levels, you're anchored to the holes, only able to stretch out your segments so far. Sometimes you're free to roam, which temporarily makes the game feel like Snake. The deeper into the game you go, the more that quick reflexes and fast thinking are required to succeed. It's not quite as tough as Flea!, but it has plenty of teeth.
Parasite Pack presents two challenging and enjoyable retro-style games in one package. I think both of them are really good, and that makes this an easy recommendation from me. Ratalaika's emulation is sound, and the usual extras go nicely with these games. You'll likely want to make use of those save states, if nothing else. All in all, a nice gaming experience for a reasonable price, so long as you don't mind a little intentional aggravation.
SwitchArcade Score: 4/5
New Releases
Instant Sports All-Stars ($24.99)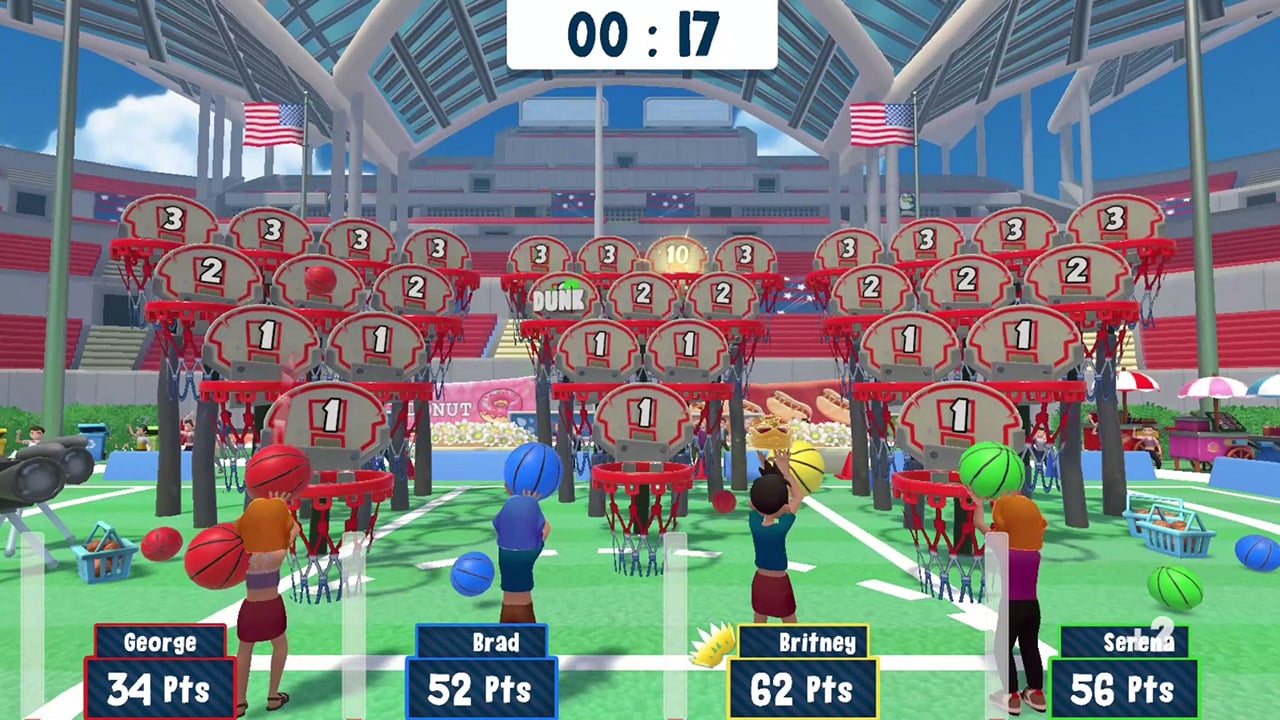 The Instant Sports series is celebrating the Fourth of July with a collection of arcade-style takes on some of America's favorite sports. There are eight in total: baseball, basketball, bowling, shooting, American football, soccer, hockey, and… burger tower? Okay, let's just roll with it. There are three environments, lots of rules to play around with, and plenty of customization options to unlock. Up to four players can get in on the fun via local multiplayer.
Timber Story ($4.99)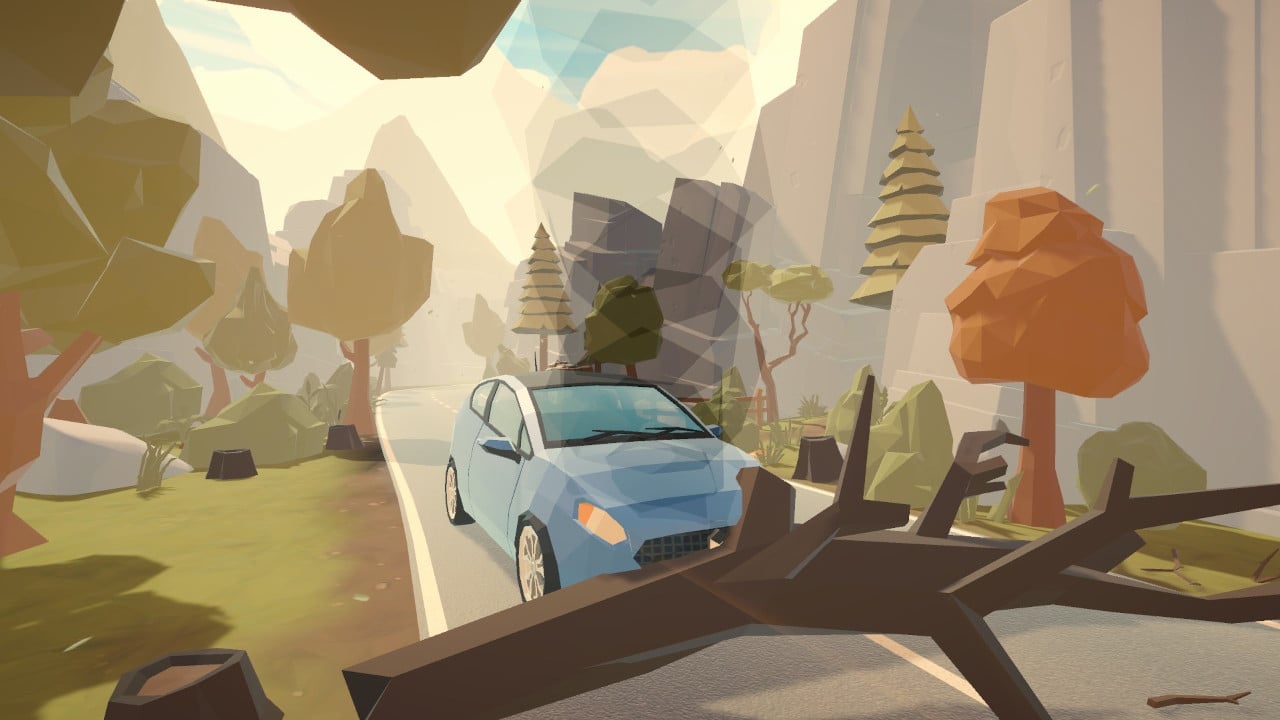 A short little narrative adventure where you need to find a lumberjack's lost friend so that he'll clear a fallen log for you. Explore the forest, solve the puzzles, and learn about the wood industry. It's one of those feel-good things, so if that's what you're looking for you may want to check into this.
Nincat ($9.99)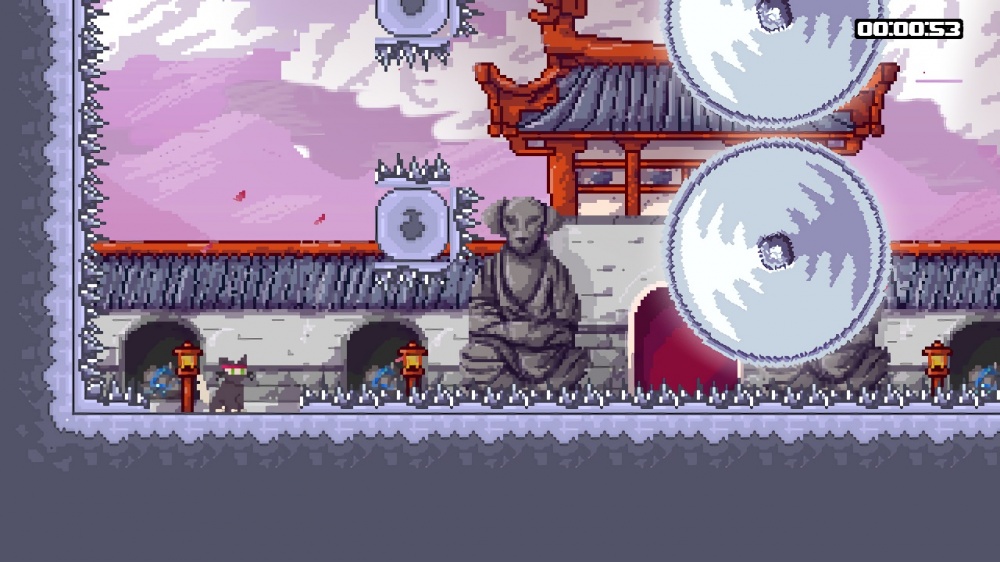 Here's another platformer featuring a cat from the publisher behind games like .cat and .cat Milk. This time it's a ninja cat. You get fifty levels to play through, and you can expect the same general level of quality here as can be found in the previously mentioned titles. If you plan to get it, hold off a bit and wait for the inevitable deep sale.
Supaplex Squares ($9.99)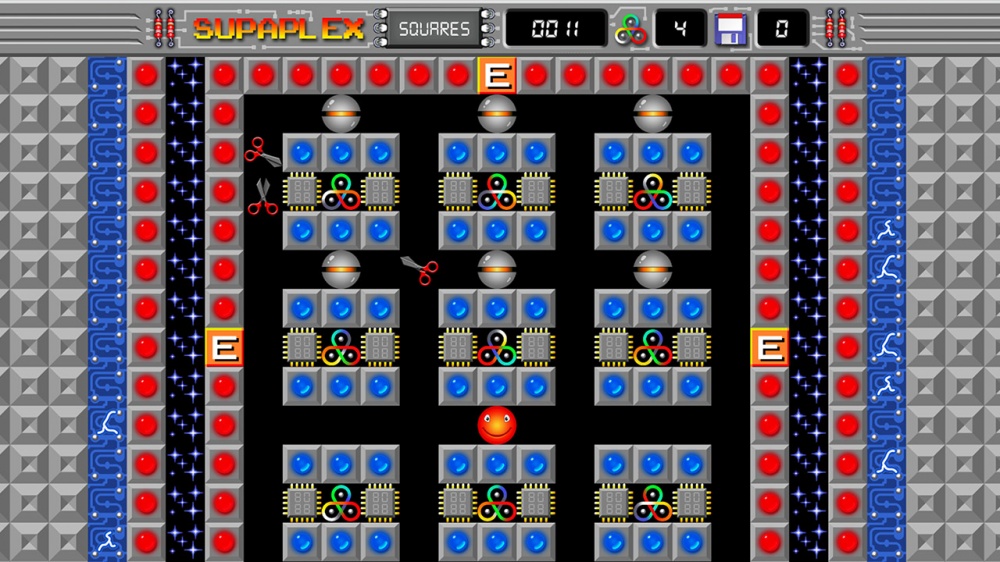 I guess Supaplex must be doing well on Switch, because here's a third one. This one has 111 new levels to play, this time centered around a square theme. Its commitment to this bit means it's a little more beginner-friendly than the last expert-focused release, but it also makes it an odd place to start. So once again, you'll want to swing back to the first game if you're looking to get into this series. If you've already played it or are familiar with Supaplex already? By all means, my friend.
Striker Modes ($5.00)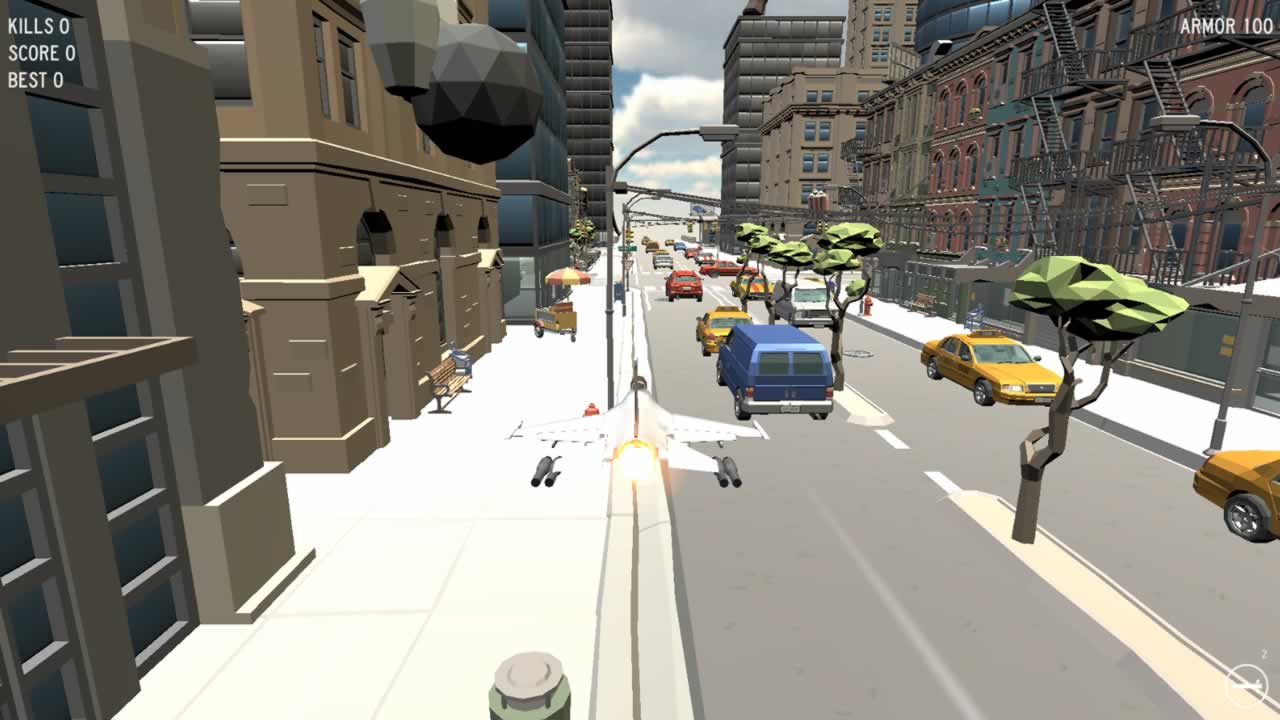 Another shovelware flying game that has the audacity to call itself a "simulator" in its description. A few different planes, a few different environments, a few different modes. You can find better ways to blow a fiver, I suspect.
Sales
(North American eShop, US Prices)
Okay, first of all, Disco Elysium. Forty percent off! Wow, you should get that. Other than that, the main thing I'll mention is that along with the upfront sales on the Gunvolt games, the DLC for those games is discounted. In many cases, for the first time ever. So yes, do check that out. Not much in the outbox, but give it a look anyway.
Select New Games on Sale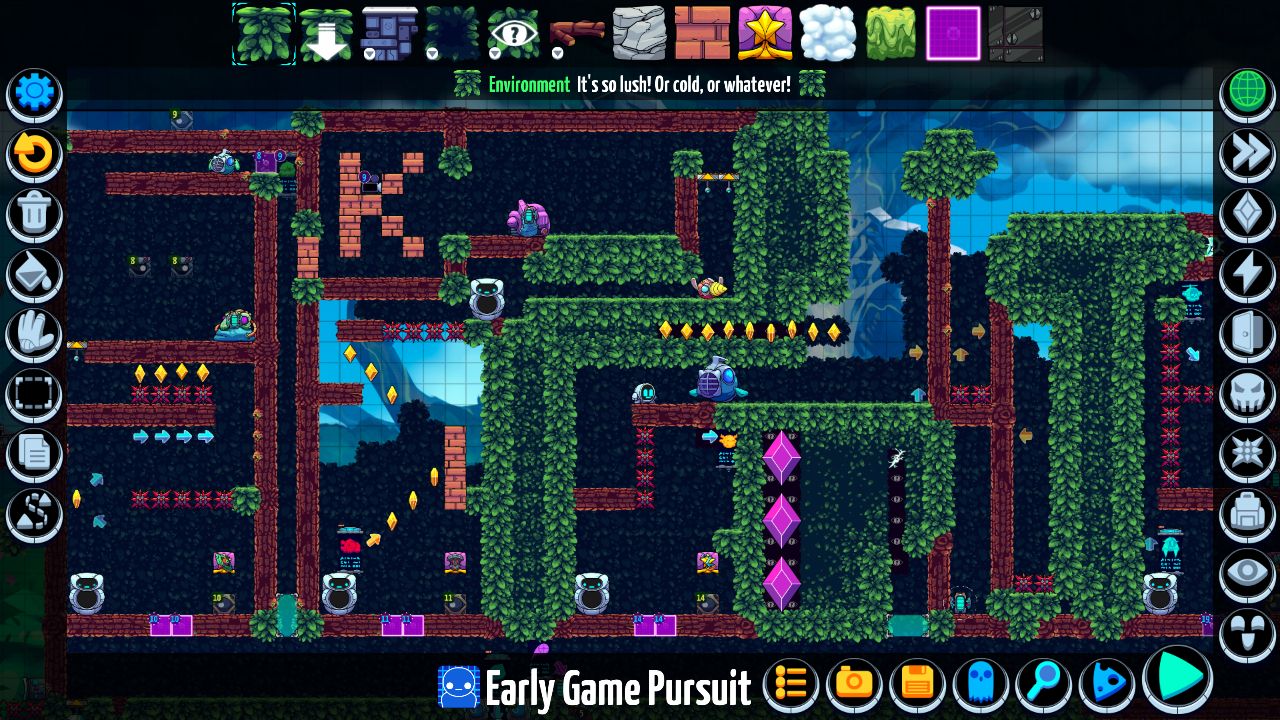 Levelhead ($12.99 from $19.99 until 7/8)
Crashlands ($9.74 from $14.99 until 7/8)
Arkham Horror: Mother's Embrace ($7.99 from $19.99 until 7/10)
Disco Elysium: The Final Cut ($23.99 from $39.99 until 7/11)
Among Us ($3.50 from $5.00 until 7/11)
Gang Beasts ($17.99 from $29.99 until 7/11)
Demon's Tilt ($9.99 from $19.99 until 7/12)
SpongeBob: Krusty Cook-Off ($4.94 from $14.99 until 7/13)
Cresteaju ($4.89 from $6.99 until 7/15)
Spaceland ($3.99 from $19.99 until 7/16)
Demon's Tier+ ($3.49 from $9.99 until 7/18)
Xenon Valkyrie+ ($1.99 from $9.99 until 7/18)
Riddled Corpses EX ($1.99 from $9.99 until 7/18)
Cabala's The Hunt CE ($9.99 from $19.99 until 7/20)
Bass Pro Shops: The Strike CE ($9.99 from $19.99 until 7/20)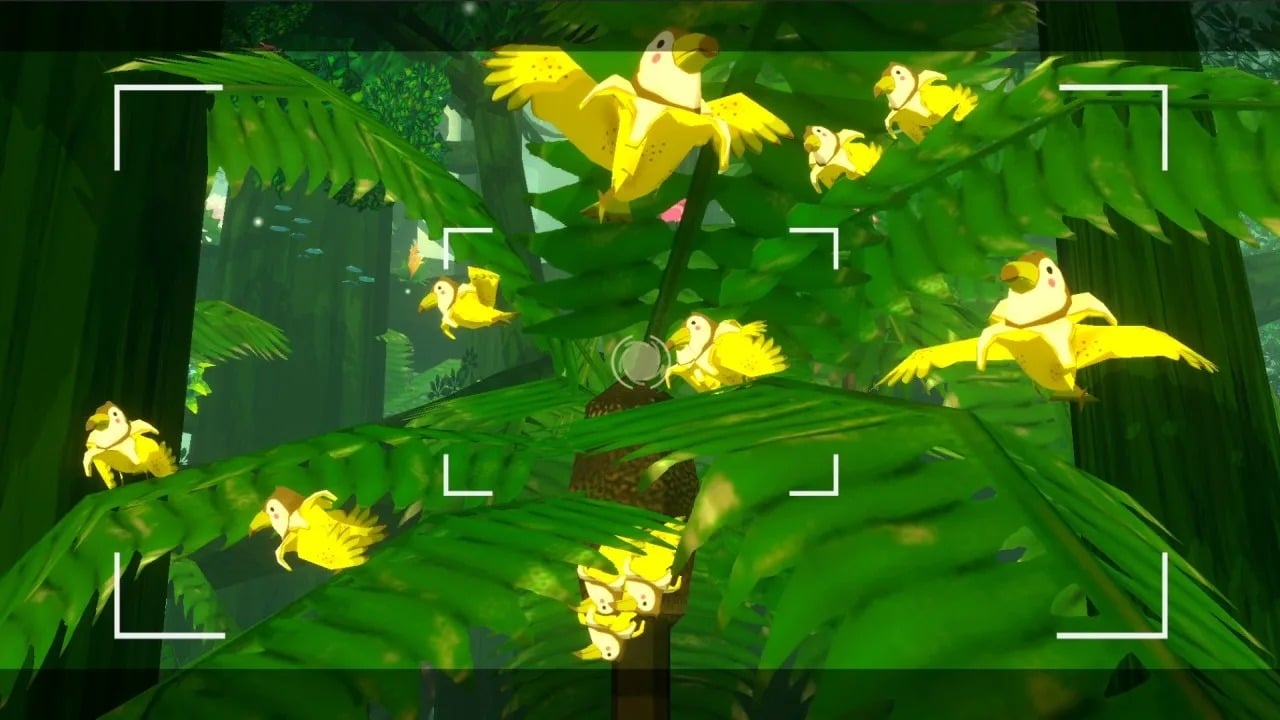 Beasts of Maravilla Island ($4.99 from $9.99 until 7/21)
Jewel Match Solitaire: Winterscapes ($4.99 from $9.99 until 7/21)
I Love Finding Pups! ($4.99 from $9.99 until 7/21)
I Love Finding Cats! ($4.99 from $9.99 until 7/21)
Mary Kay Andrews The Fixer Upper ($1.99 from $9.99 until 7/21)
Dungeon Bricker ($2.79 from $3.99 until 7/22)
Umurangi Generation SE ($12.49 from $24.99 until 7/22)
Mighty Gunvolt Burst ($3.99 from $9.99 until 7/22)
Azure Striker Gunvolt Striker Pack ($19.99 from $39.99 until 7/22)
Gunvolt Chronicles LA iX ($7.49 from $14.99 until 7/22)
Gunvolt Chronicles LA iX 2 ($19.99 from $24.99 until 7/22)
Crysis 2 Remastered ($17.99 from $29.99 until 7/22)
Crysis 3 Remastered ($17.99 from $29.99 until 7/22)
PigShip & the Giant Wolf ($4.99 from $7.99 until 7/22)
The Forgotten Land ($2.24 from $14.99 until 7/22)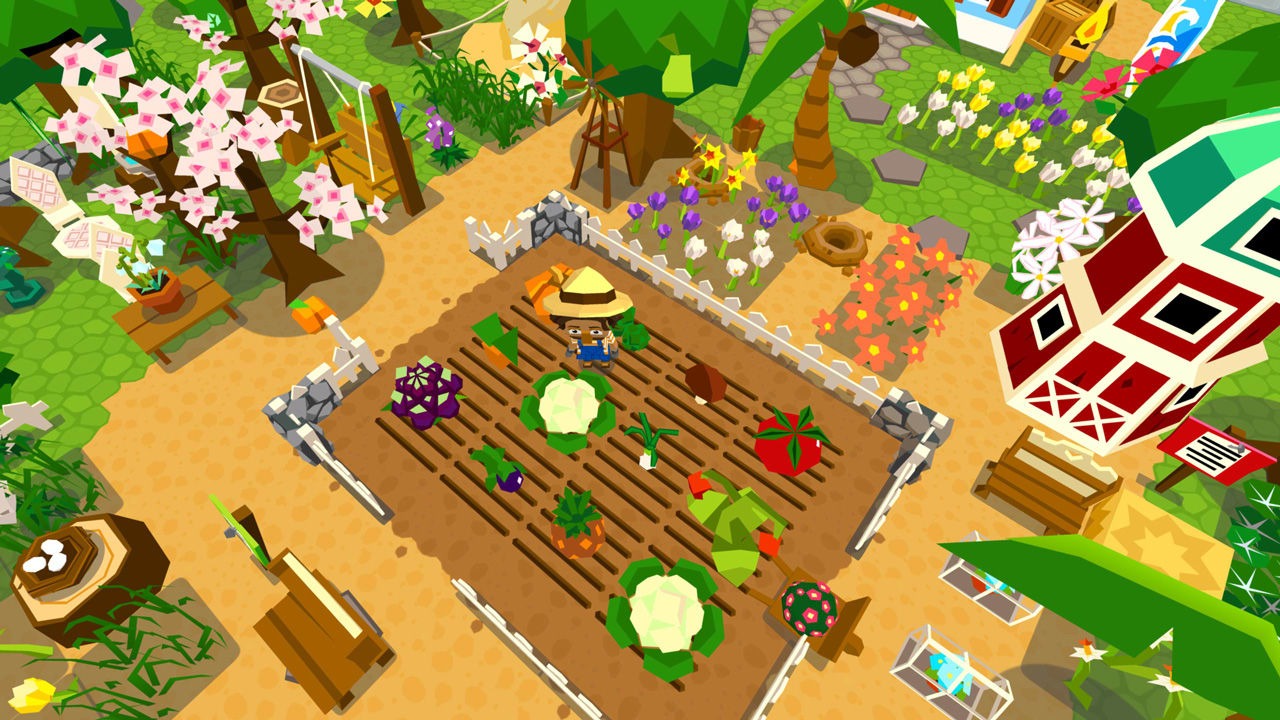 Castaway Paradise ($2.99 from $19.99 until 7/22)
City Stunt Driver ($5.19 from $12.99 until 7/22)
Truck Simulator ($5.59 from $13.99 until 7/22)
Construction Site Driver ($5.59 from $13.99 until 7/22)
Agent A: A Puzzle in Disguise ($1.99 from $19.99 until 7/23)
Down in Bermuda ($1.99 from $19.99 until 7/23)
Shmup Mania ($2.50 from $5.00 until 7/23)
Dobo's Heroes ($2.50 from $5.00 until 7/23)
Mr Maker 3D Level Editor ($2.50 from $5.00 until 7/23)
Squeakers ($1.99 from $2.99 until 7/23)
Squeakers II ($1.99 from $2.99 until 7/23)
Nincat ($1.99 from $9.99 until 7/23)
3D Advantime ($1.99 from $9.99 until 7/23)
Axolotl ($1.99 from $6.99 until 7/23)
Aerial_Knight's Never Yield ($8.39 from $11.99 until 7/24)
Sales Ending Tomorrow, Tuesday, July 5th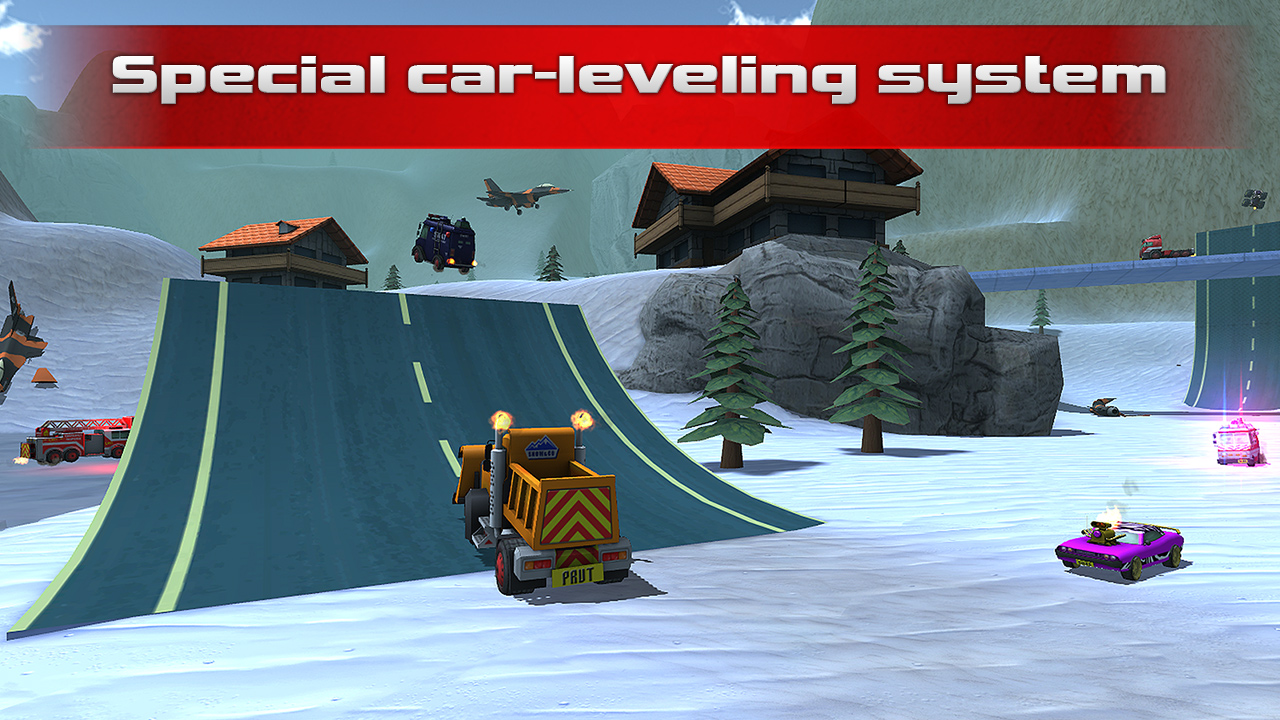 Crash Drive 2 ($1.99 from $8.99 until 7/5)
Crash Drive 3 ($1.99 from $19.99 until 7/5)
Gem Wizards Tactics ($1.99 from $12.99 until 7/5)
Lacuna ($3.99 from $19.99 until 7/5)
LEGO DC Super-Villains Deluxe ($11.24 from $74.99 until 7/5)
LEGO Harry Potter Collection ($9.99 from $49.99 until 7/5)
LEGO Marvel Super Heroes 2 Deluxe ($8.99 from $44.99 until 7/5)
Little Bug ($1.99 from $12.99 until 7/5)
Moon Raider ($2.99 from $9.99 until 7/5)
Mortal Kombat 11 Ultimate ($14.99 from $59.99 until 7/5)
Nirvana Pilot Yume ($1.99 from $4.99 until 7/5)
Tower Defense Bundle ($2.99 from $11.99 until 7/5)
That's all for today, friends. We'll be back tomorrow with more reviews, a couple of new releases, more sales, and any big news that rolls in. It's just a normal day here in Japan, so I'm going to do my work and maybe play a little Sonic Origins after I head home. I hope you all have a great Monday, and as always, thanks for reading!