Hello gentle readers, and welcome to the SwitchArcade Round-Up for June 23rd, 2022. We've got a bunch of new games to look at today, with a lot of notables among them. Whether you want to dive into the past with Sonic Origins and Blade Runner or indulge in more modern treats like ElecHead and Steve Jackson's Sorcery!, there should be something here for you. And tomorrow is also going to be a wild one, so don't blow all your cash today. We also have a bit of news and the usual lists of sales. Let's get started!
News
The 'Xenoblade Chronicles 3' Direct Offered Up Lots of New Details
If you're interested in Nintendo's upcoming JRPG sequel and didn't watch yesterday's Direct, you might want to. We got lots of details, including information about the Expansion Pass (features story content, costs $29.99, you can preorder it now), Amiibo support (Shulk, he gives you a Monado-skinned sword), and more. The game is due to hit on July 29th, so we're not too far off from it now. It's looking like another epic adventure with a massive world to explore, and a nice thing to partake in while hiding inside from the scorching sun this summer. Or if you are in the Southern Hemisphere, while hiding inside from the frosty wind! I like to include all of my friends.
New Releases
Sonic Origins ($39.99)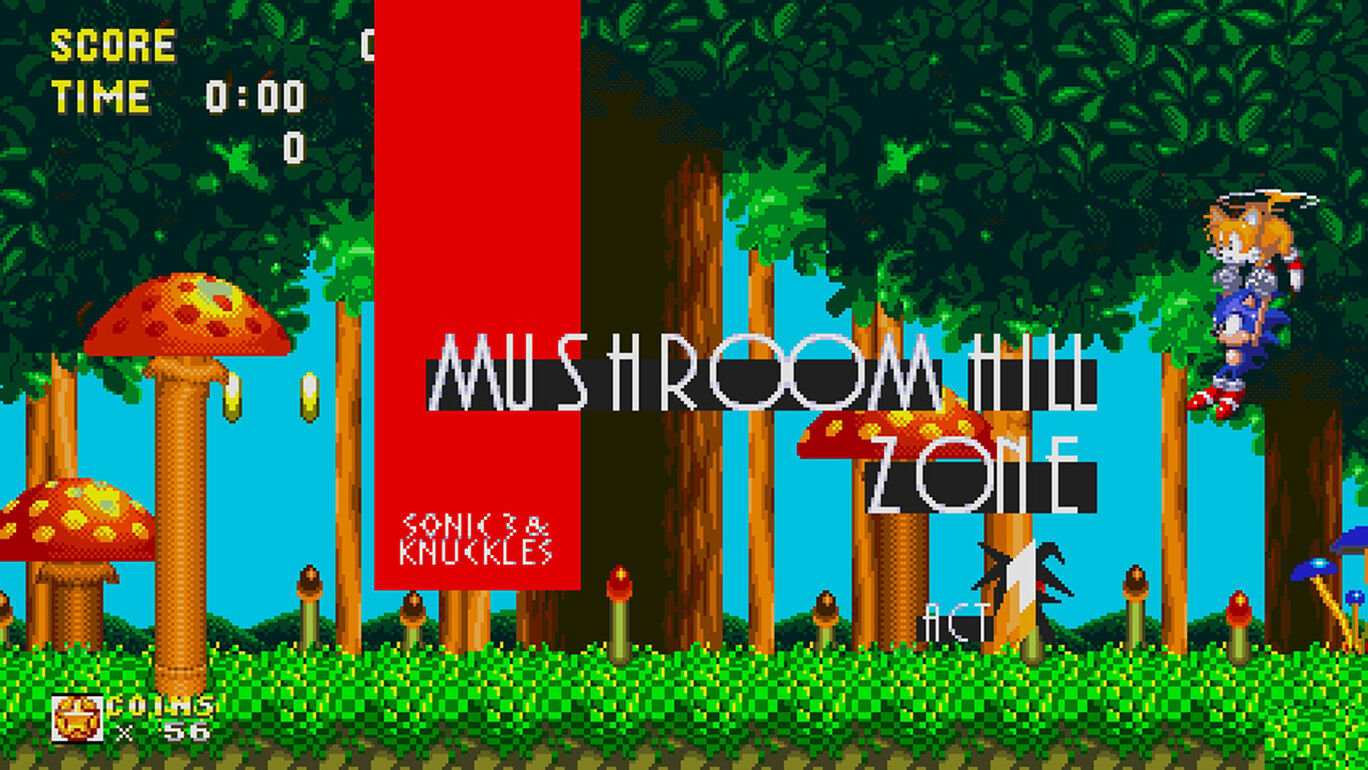 SwitchArcade Highlight!
Well, this sure took a long time coming out. But here we go, just in time for Sonic's birthday. This collection features Sonic, Sonic 2, Sonic CD, and for the first time in a very long time, Sonic 3 & Knuckles. Three of the music tracks in Sonic 3 were replaced with some, er, interesting new tunes, and all of the games are rendered in the familiar Retro Engine used for Taxman and Stealth's mobile Sonic releases. The games themselves seem to run well, and there are a lot extra modes and features that make this a nice set for fans of the world's most famous hedgehog. I should have a review of this one for you soon.
ElecHead ($9.99)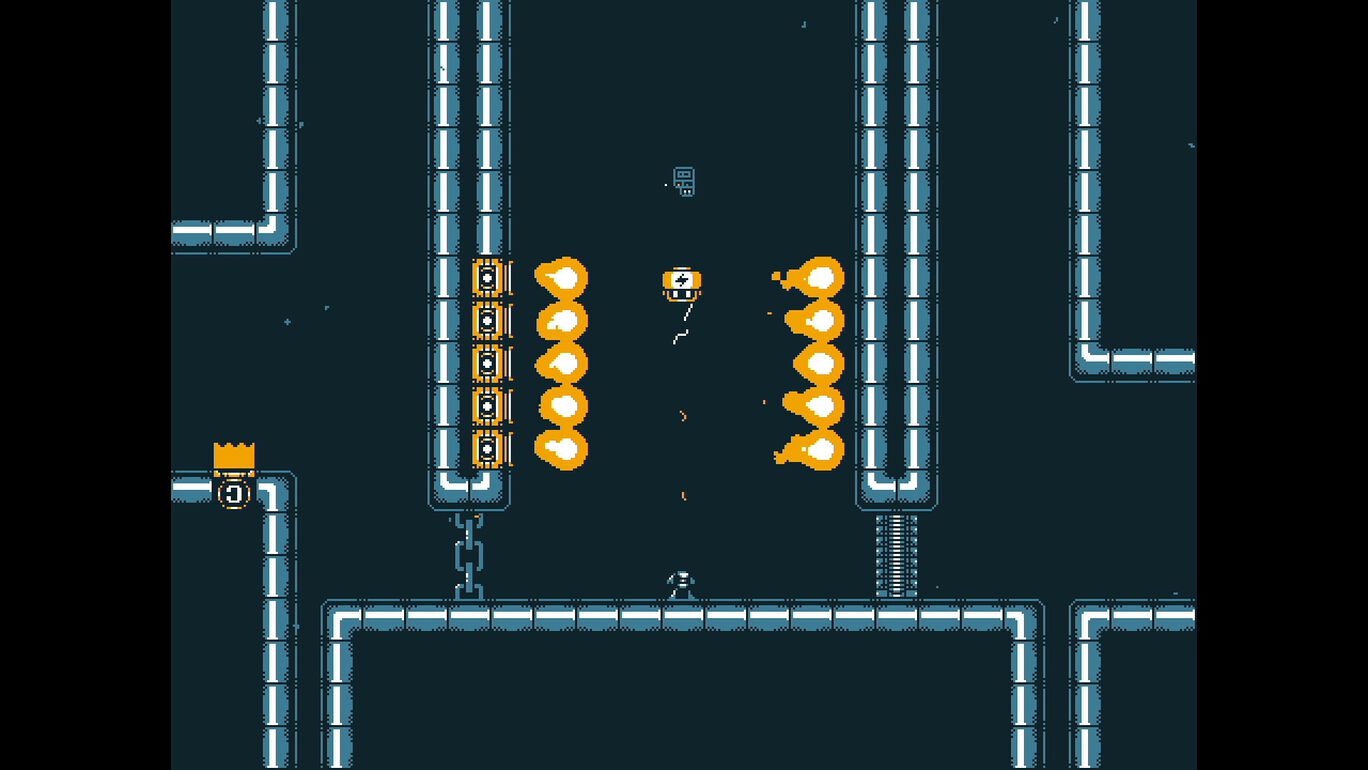 SwitchArcade Highlight!
Regular readers know I love a good puzzle game, and ElecHead is an excellent one. Your character will activate anything electric that it touches, and you can also toss its head to activate things from a distance. Be careful with that, as if you don't retrieve the head within ten seconds, the body will shut down. Those are the main tools in your box, but the game finds so many interesting ways to apply them that you'll likely be entertained all the way through.
Steve Jackson's Sorcery! ($24.99)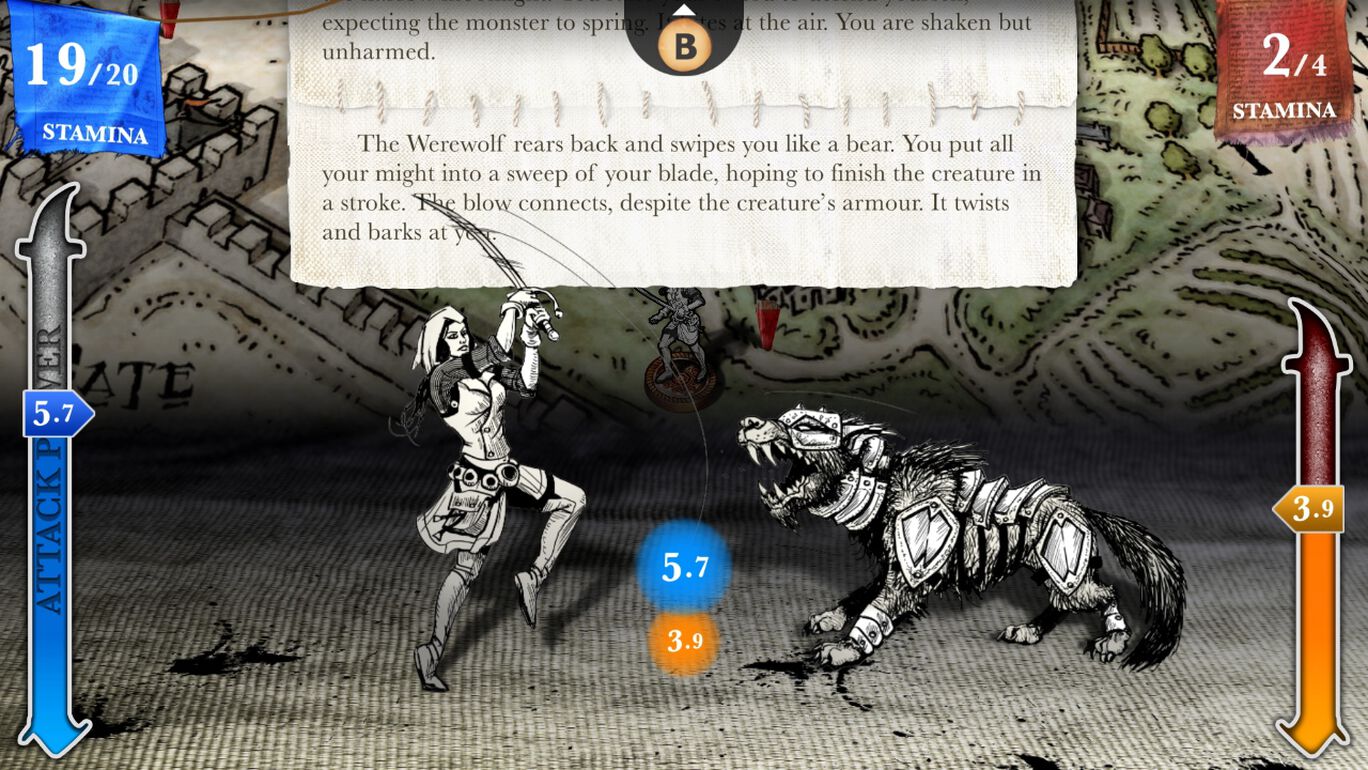 The excellent inkle games based on the gamebooks by Steve Jackson come to the Switch in one complete bundle. These games predate the likes of 80 Days, but you can see the same clever approach to storytelling being developed here. The video game format is used very well here to create a more fleshed-out RPG experience, and the pen-and-paper style comes to life in wonderful ways. I'll have a review for this early next week, but I'll give it the same recommendation I gave the mobile versions: a high one.
Blade Runner: Enhanced Edition ($9.99)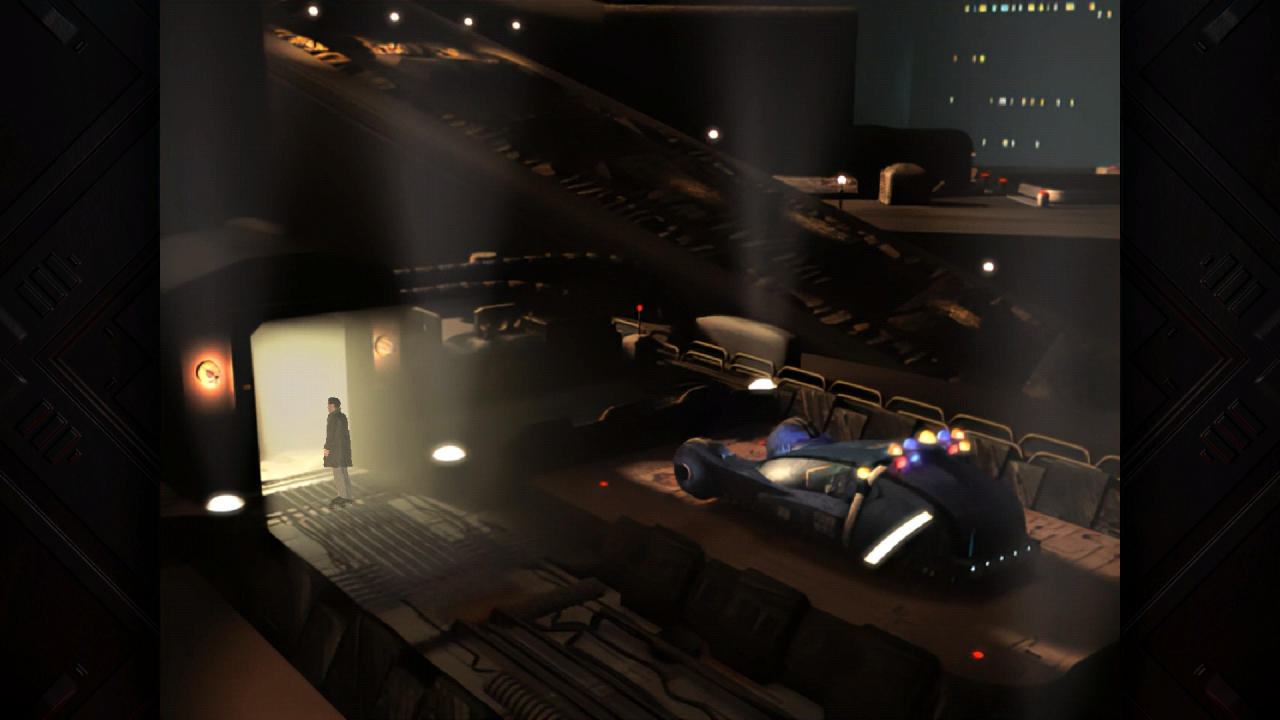 Some games I never expected to see get rereleased have been making comebacks, and here is another one. Westwood Studios made this point-and-click adventure game, which was released on PCs by Virgin Interactive in 1997. It tells an original story set during the same time as the film, occasionally intersecting with it but mostly doing its own thing. The reception to the game was largely positive and it ended up selling a ton of copies. Nightdive Studios has done a very nice job spiffing this up for a modern release, allowing you to enjoy this classic once more.
Arcade Archives Soldier Girl Amazon ($7.99)
Wow, a very deep cut. Soldier Girl Amazon was released by Nichibutsu in 1986, and even for a relatively low-profile company this is a game that is rarely spoken of. It's a top-down shooter similar to the likes of Ikari Warriors, except you're playing as a woman warrior who sometimes rides a motorbike. This one actually got released on Arcade Archives for PlayStation 4 several years ago, so this is a catch-up week on Switch. Is it good? Well, it can't be worse than MagMax. Or can it?
Ruggnar ($13.99)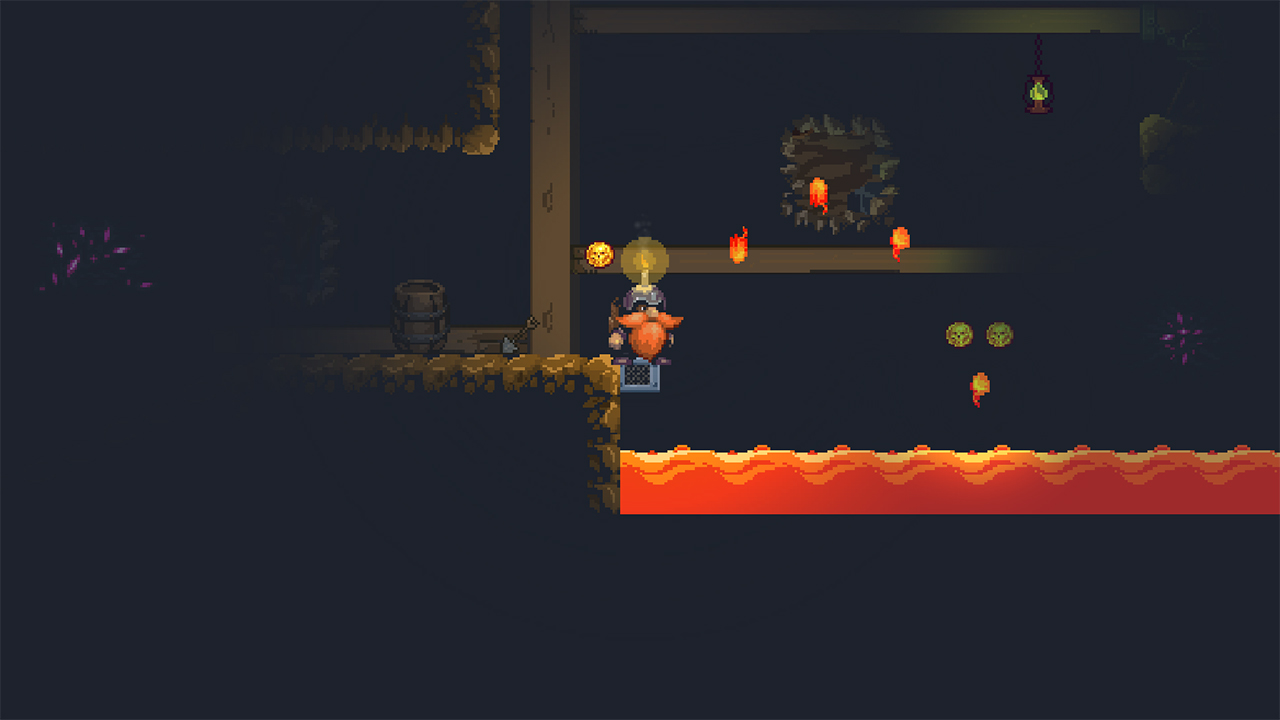 A platformer with no enemies? That's un-possible! Believe it, friend. Okay, it's probably been done before, but it's the main gimmick of Ruggnar. You play as this little dwarf guy and need to safely navigate some dark, trap-filled dungeons. All you have are some candles, and you'll have to use them in various ways to succeed in your quest. Be careful though, as your candle supply is limited. I haven't had a chance to play this yet, but it seems like it could be fun enough.
Sakura Spirit ($9.99)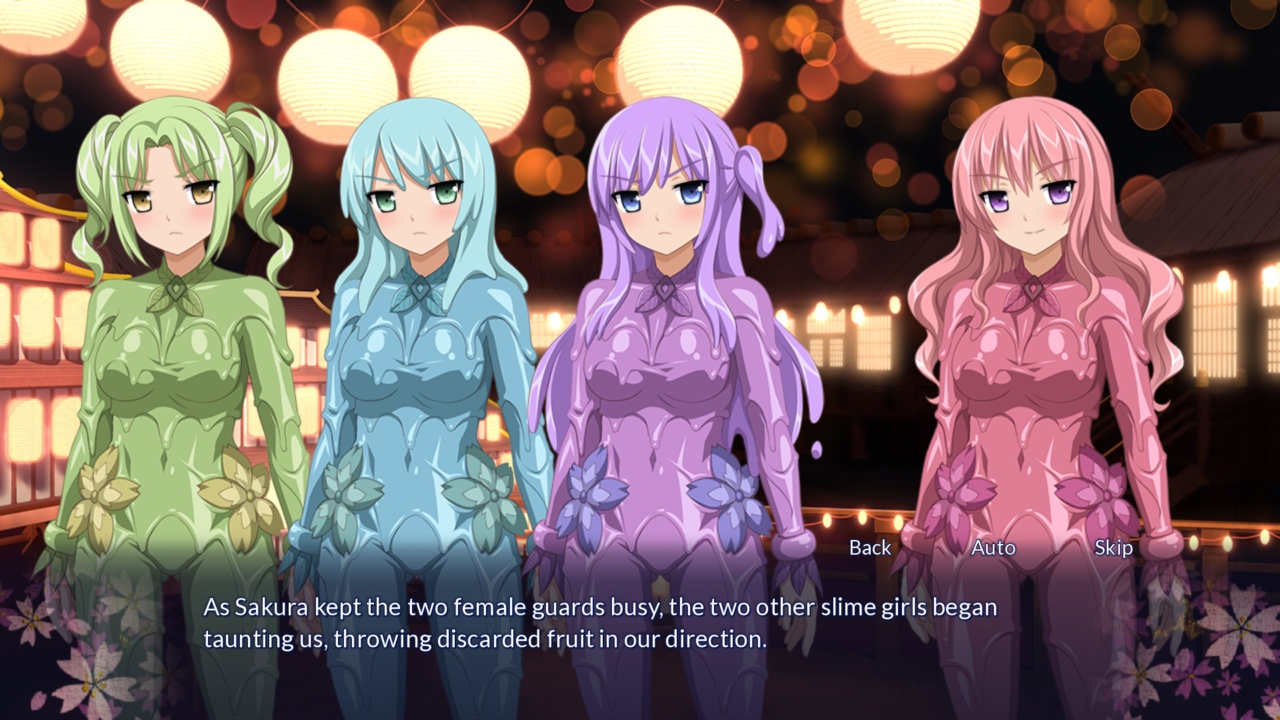 More Sakura visual novel fun for those who enjoy such things. A judo star named Takahiro goes to a shrine to pray for good luck on his upcoming make-or-break championship match. Somehow he loses consciousness in the process of doing so, and wakes up in a strange place where some cute foxgirls take a shining to him. Can he get back home in time? Does he even want to? You probably know what to expect from this series by now, so you don't need me to tell you whether it's up your alley or not.
Cube Decider ($3.99)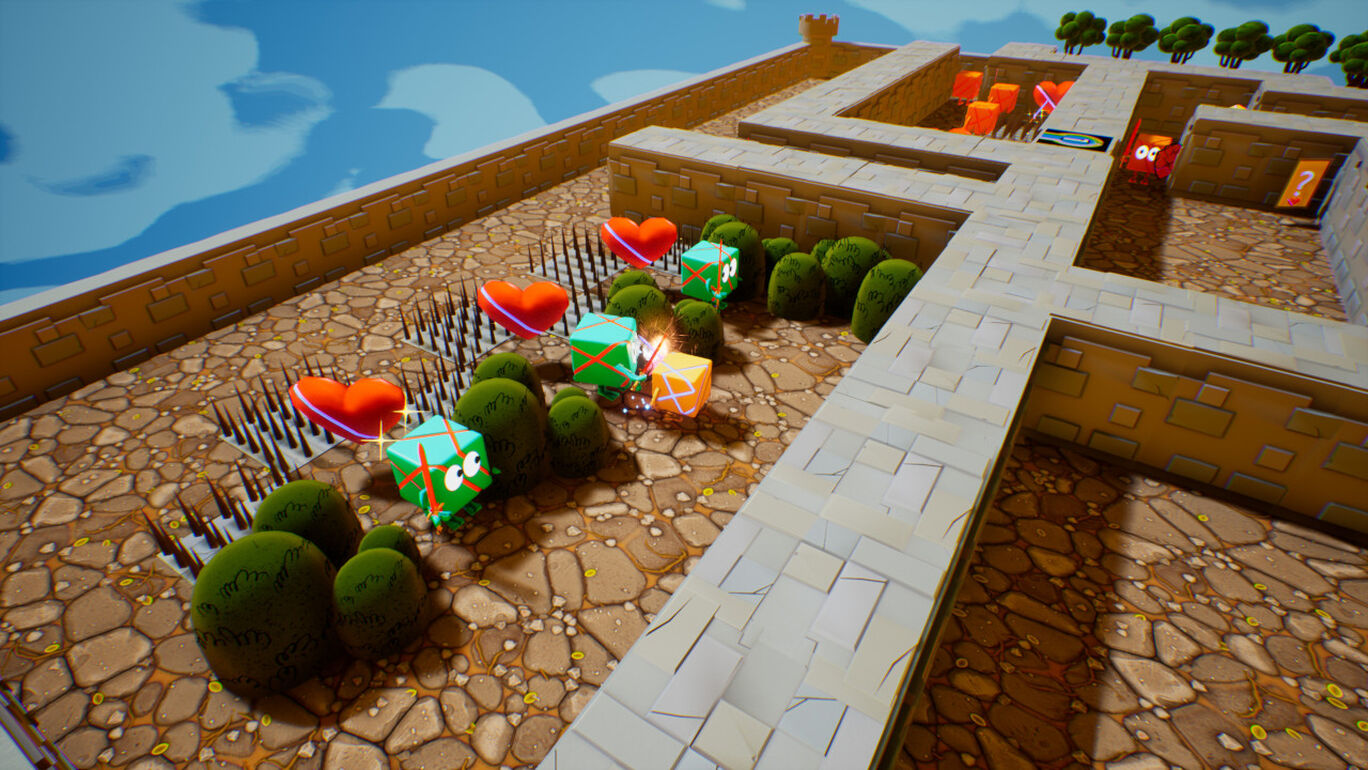 A fairly simple puzzle game where you guide a little cube warrior through fifty levels. It starts each stage rather weak, and you'll have to guide it to the right enemies in the right order for it to get strong enough to reach the exit. Not much to it, but I guess at that price it doesn't have to be more than that.
Him & Her Collection ($3.99)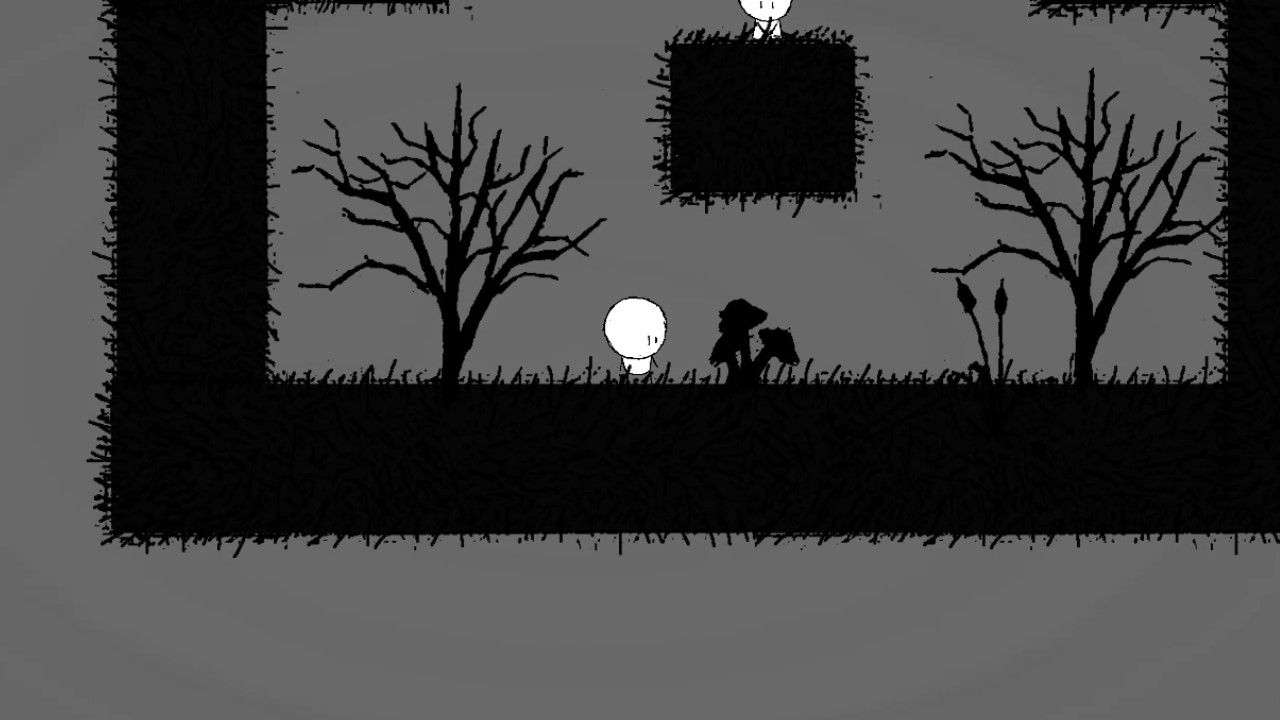 This collects Him & Her, Her Challenges, and Him & Her 3 in one bundle. You control Him and need to guide him to Her on each stage. The levels rotate around as you move, and you need to take advantage of this feature to clear each of them. You'll get more than one hundred levels here, and the price isn't much more than the cost of one of them alone. Not a bad one if you've only got a few bucks to spend.
Pachi Pachi 2 On a Roll ($7.99)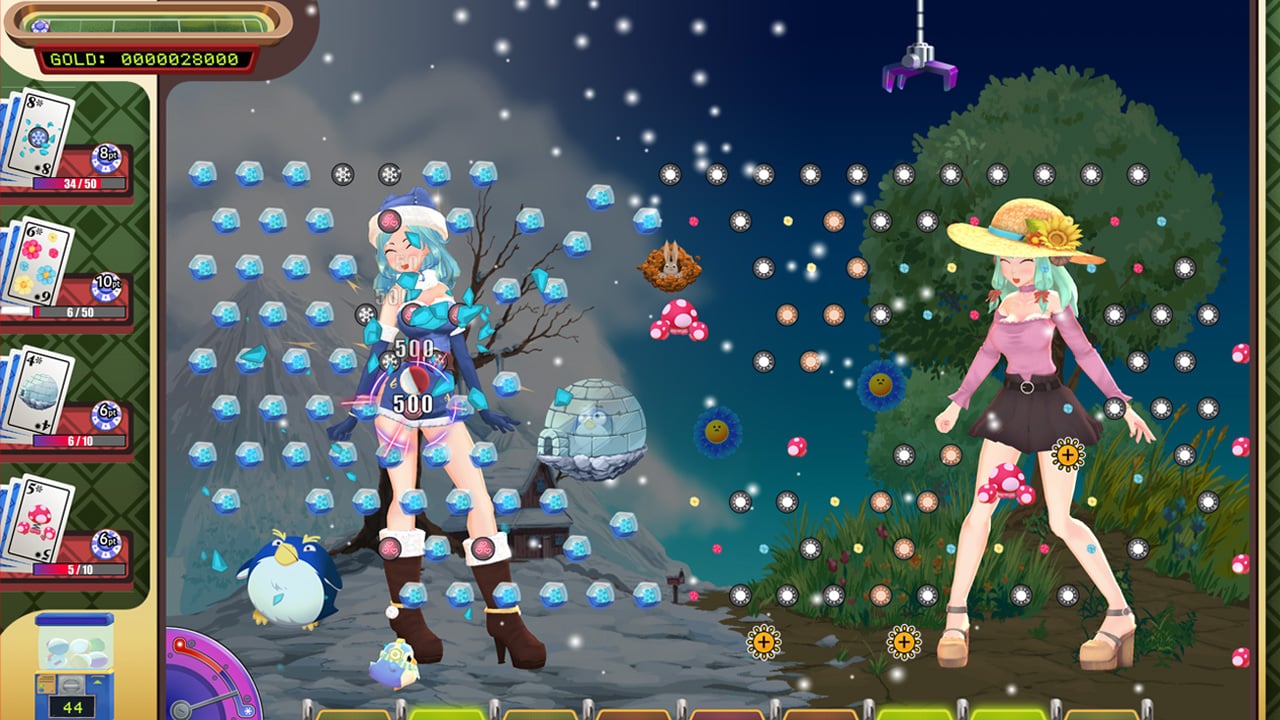 Play Peggle, see half-naked anime ladies. That's the premise behind Pachi Pachi On a Roll, and now we have a sequel. In this one, you'll play Peggle and see more half-naked anime ladies, along with the previous half-naked anime ladies in new outfits. If you like Peggle, half-naked anime ladies, or both, this will scratch your itch decently. Not much more than that, mind you.
Sudocats ($2.99)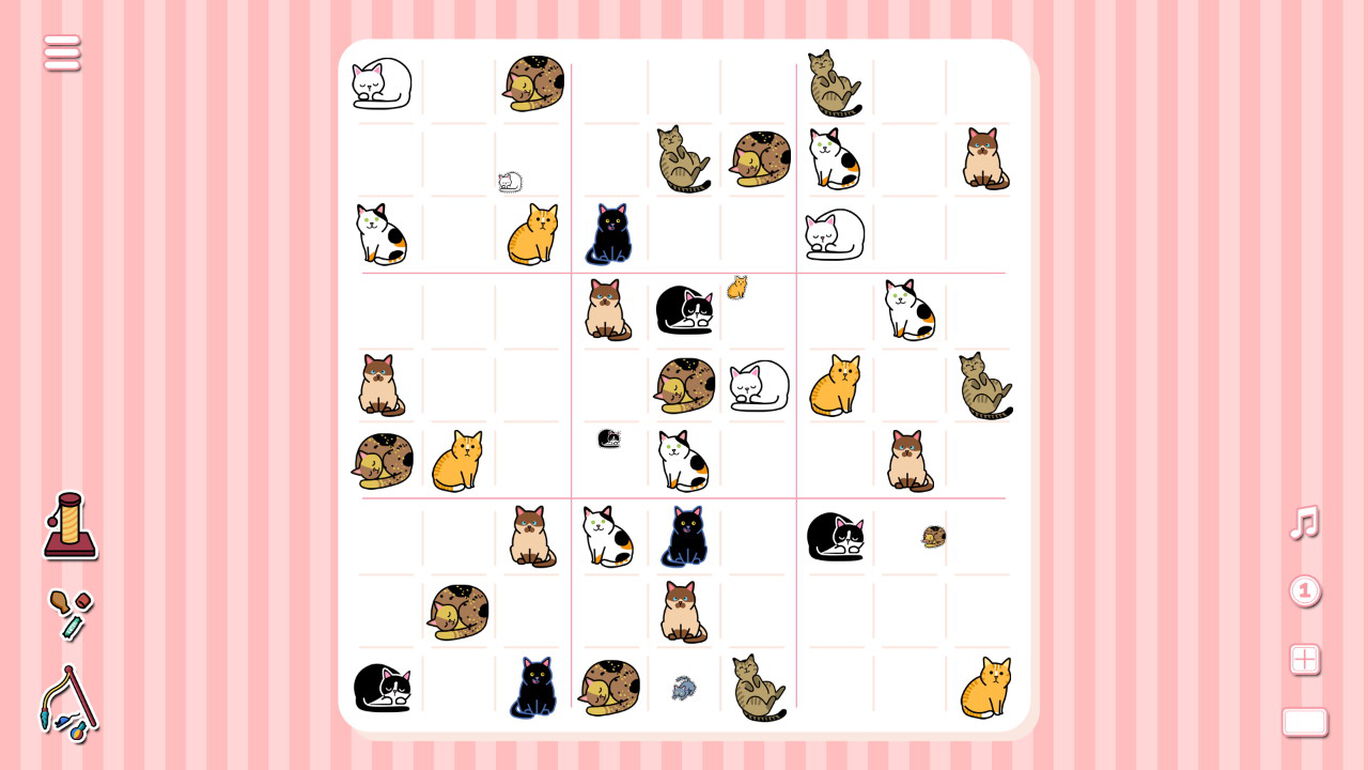 It's Sudoku, but with cats instead of numbers. I can't imagine that makes it easier to play, but I suppose it at least helps it stand out in a sea of similar titles. You can play with grids of three different sizes, and that's about it in terms of things to talk about.
Viki Spotter: Shopping ($4.99)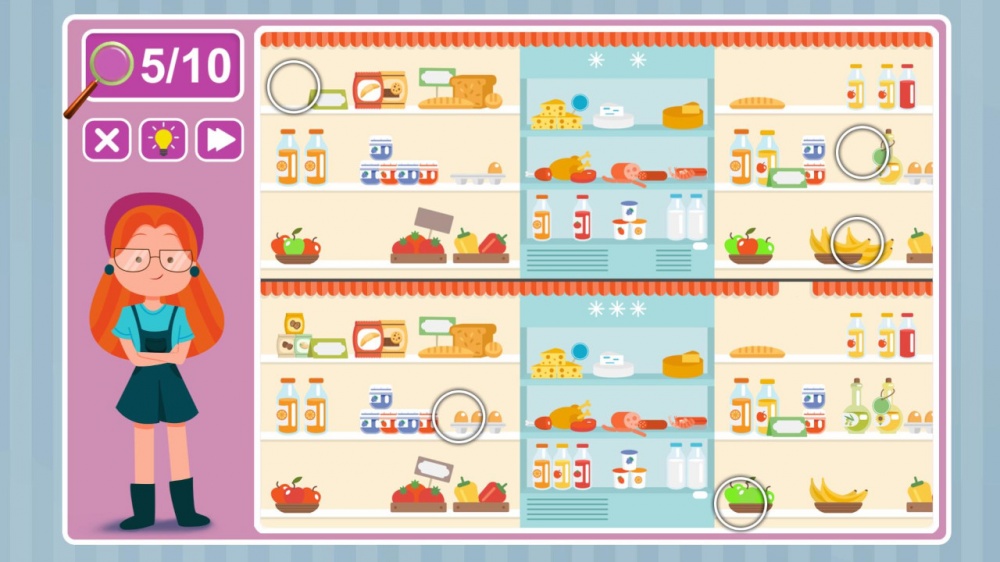 Ah, I see. Ultimate is going to be cranking these out, I guess. It's another one of those games where you compare two pictures and try to spot the differences, but now with a shopping theme. Perhaps amusing for the little ones.
Sales
(North American eShop, US Prices)
In today's list of new games, we've got a lot of Atelier games, Legend of Mana at its lowest price yet, the rarely discounted Jay & Silent Bob beat-em-up, and a few other things. There's a pretty hefty list of sales hitting soon though, so keep a few quarters handy. Very little in the outbox, so you're probably safe there. Give it a glance anyway. No point taking chances.
Select New Games on Sale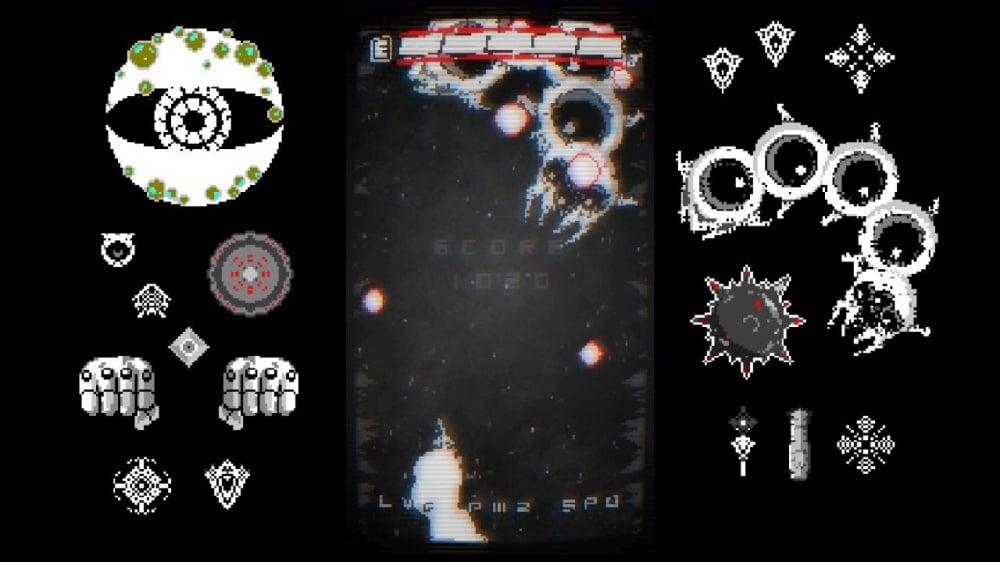 P.3 ($1.99 from $4.99 until 6/29)
Stonefly ($9.99 from $19.99 until 7/1)
Jade Order ($4.19 from $6.99 until 7/6)
Atelier Totori DX ($27.99 from $39.99 until 7/7)
Atelier Rorona DX ($27.99 from $39.99 until 7/7)
Atelier Meruru DX ($27.99 from $39.99 until 7/7)
Atelier Arland Trilogy ($62.99 from $89.99 until 7/7)
Atelier Lulua ($29.99 from $59.99 until 7/7)
Atelier Ayesha DX ($27.99 from $39.99 until 7/7)
Atelier Shallie DX ($27.99 from $39.99 until 7/7)
Atelier Escha & Logy DX ($27.99 from $39.99 until 7/7)
Atelier Dusk Trilogy ($62.99 from $89.99 until 7/7)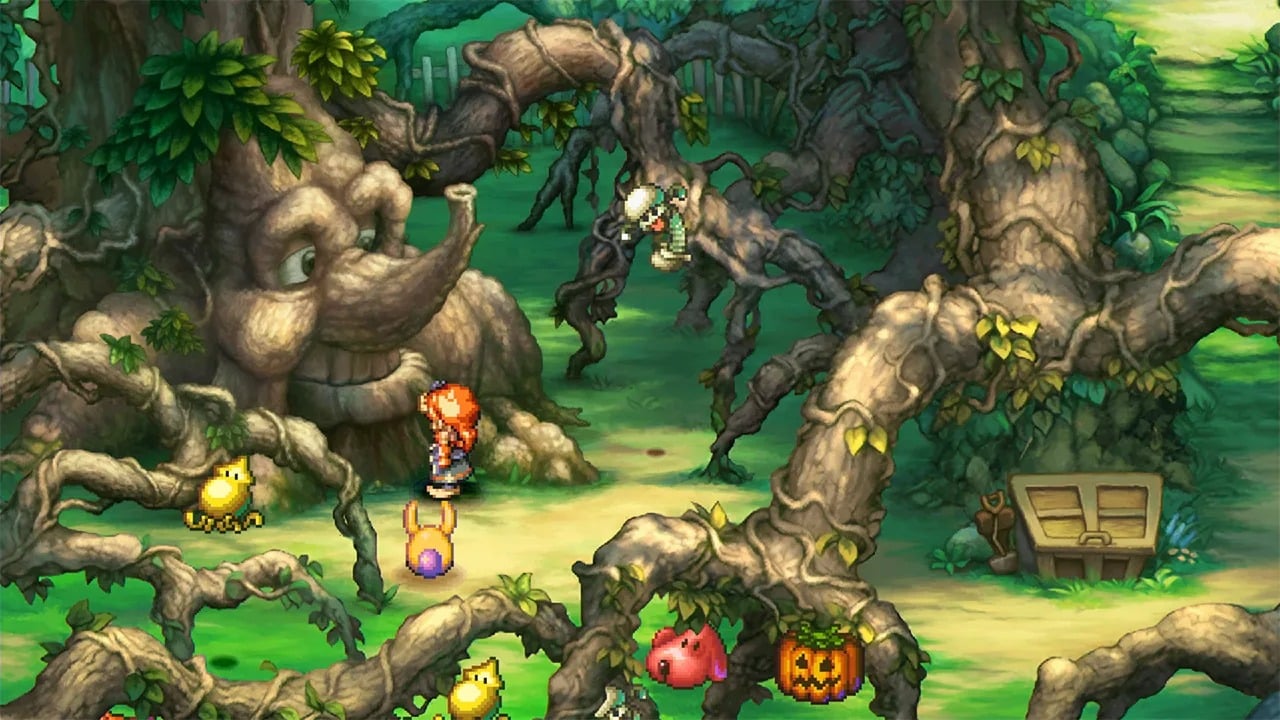 Legend of Mana ($17.99 from $29.99 until 7/7)
Marchen Forest ($6.99 from $34.99 until 7/7)
Jay & Silent Bob: Mall Brawl ($11.24 from $14.99 until 7/7)
Wing of Darkness ($5.99 from $29.99 until 7/7)
Sotano ($3.74 from $4.99 until 7/7)
BATS: Bloodsucker Anti-Terror Squad ($7.49 from $9.99 until 7/7)
Super Fowlst ($1.99 from $9.99 until 7/13)
Super Fowlst 2 ($2.00 from $10.00 until 7/13)
Dadish ($1.99 from $9.99 until 7/13)
Dadish 2 ($1.99 from $9.99 until 7/13)
Sales Ending Tomorrow, Friday, June 24th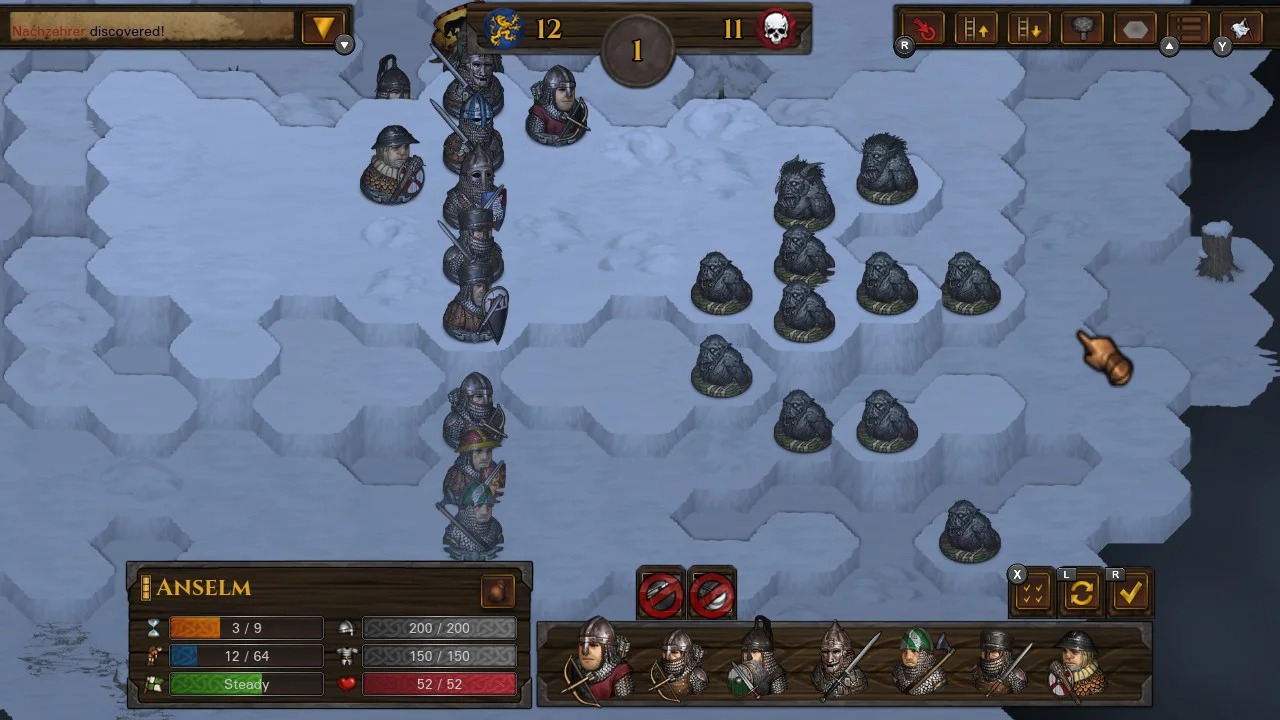 Battle Brothers: A TBT RPG ($20.99 from $29.99 until 6/24)
Emergency Driver Simulator ($5.59 from $13.99 until 6/24)
Gibbous: A Cthulhu Adventure ($3.99 from $19.99 until 6/24)
GRIP ($7.99 from $39.99 until 6/24)
Monster Truck Arena ($5.59 from $13.99 until 6/24)
Monster Truck XT Airport Derby ($5.59 from $13.99 until 6/24)
Night Book ($8.44 from $12.99 until 6/24)
TEN ($3.99 from $4.99 until 6/24)
The Bunker ($5.19 from $12.99 until 6/24)
Tiny Troopers Joint Ops XL ($2.59 from $12.99 until 6/24)
That's all for today, friends. We'll be back tomorrow with the remaining new releases of the week, including Fire Emblem Warriors: Three Hopes, Capcom Fighting Collection, AI: The Somnium Files nirvanA, and more. We'll also have quite a few sales to sort through, including some of the Arcade Archives titles. I hope you all have a thrilling Thursday, and as always, thanks for reading!