Hello everyone, and welcome to the week! It's time once again for our look back at the noteworthy updates of the last seven days. A pretty normal selection this time, which means a few Apple Arcade games, a few regular faces, and a few lesser-seen ones. Hopefully it adds up to a pleasant mix of titles for you to get your week started with. Of course, you can keep an eye out for updates yourself by participating in the TouchArcade forums. This weekly summary is just here to fill you in on the things you might have missed. Let's go for it!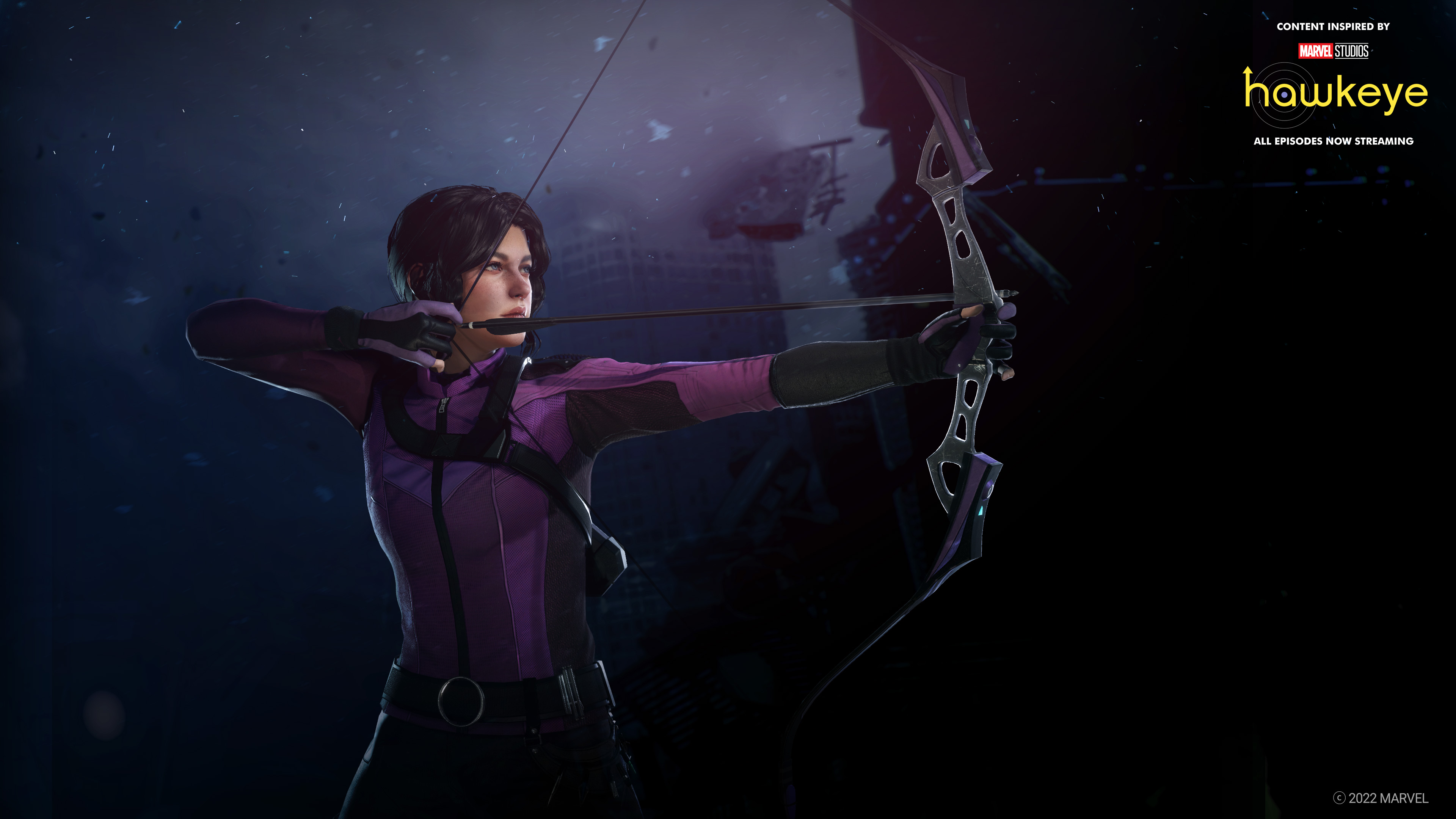 MARVEL Future Revolution, Free Let's start by looking at updates for a couple of Marvel games. It makes for decent warm-up material, after all. Future Revolution is the first of the two, with a new companion in the form of Kate Bishop, a new Battle Challenge expansion, and a new PEGASUS Base feature called Core Booster. What does that do? Boosts cores, probably. There are a few other little improvements here, but the flashiest bits of this new version are largely focused on the Kate Bishop event.
Marvel Contest of Champions, Free The second Marvel game with a major update is Contest of Champions, and it's a hefty event largely tied in with America Chavez's friends who are arriving in The Battlerealm. Wiccan and Hulkling join the fight as Strikers, and they're pretty darned good at that. Wiccan has teamed up with the Super-Skrull to try to track down Hulkling, who has been captured by Ronan The Accuser. Why? I suppose you'll just have to ask. Act 5 and 6 have seen some updates, and a number of other improvements to the UI and balance have been made.
Jetpack Joyride, Free Back to the Star Trek event, eh? Sure, why not? Grab the Starship jetpack, hop into your Starfleet Mech, collect some of your favorite characters from the series, and try not to die too quickly. Check out the new Voyager Shuttlecraft vehicle, plus the Phaser and Borg Cube jetpacks. Some new vehicle skins, some new backgrounds, you know how it all works. It's cool, but I can't say it's very exciting to keep cycling through reruns with this game. Oh well.
Fire Emblem Heroes, Free It's time for the semi-monthly update to Fire Emblem Heroes, with Aether Raids taking the bulk of the attention here. The Chaos Season kicks off on June 21st, and there is some new terrain for Aether Raids and the Aether Resort to go with that. Some adjustments have been made to the Summoner Duels replay feature, and the Arena has gotten a few small balance tweaks. The Book VI Midpoint Celebration events have also kicked off, so do check them out if you are curious.
Zookeeper World, I suppose this game will have to fill in for the obligatory free-to-play matching puzzle update for this week. No room for a more conventional pick. There are ten new puzzle stages to play in this latest version, which isn't as big a number as we usually see. That said, we also get the new Baby Animal Park, complete with the new Baby Monkey and Baby Panda animals. There's also a new minigame called Super Lap Challenge where you need to try to drive without crashing. That shouldn't be too hard, right? Right.
NBA 2K22 Arcade Edition, Basically one of those maintenance-style updates. Rosters getting updated, some bugs getting fixed, that sort of thing. But hey, if you dig basketball enough to be playing this game, roster updates are something you likely care about very much. I'm kind of at a loss for how to fill out the rest of this paragraph, except to hang a lampshade on my inability to fill out the paragraph, and by doing so fill out the paragraph. Wow, I can't believe that worked. I can only use that card once a week though, so let's hope I have more to say about the rest of the list.
Subway Surfers, Free The Subway Surfers are off to San Francisco to show off some pride. The new Surfer is named Super Runner Tricky, and I can't help but feel that her parents chose her destiny with that name. She and her Trickster Board are ready to tackle the Super Runner Staged Challenge event. Play through the Season Hunt and you'll unlock a new version of a popular Surfer, Pride Miss Maia.
PAC-MAN Party Royale, Bye bye, weekly challenges. Hello, festivals. The new festival seasons offer up more rewards than ever, including new outfits and outfit sets, new emotes, XP boosters, and more. Each season lasts for two months, and playing Battle Arena matches will ear you Festival XP towards unlocking prizes. Complete the daily and weekly goals, which are not challenges, to inch ever close to all of those sweet rewards. After all, when you think Pac-Man, do you not think of snazzy Pac-Man outfits? As natural a thing as there could ever be.
Bacon – The Game, Free The game based on the movie based on the game based on the book based on the food based on the animal based on the original screenplay based on nothing whatsoever has a fresh new update, and that means more stuff to toss bacon onto. There's a new carrot dangling for bacon-flipping fiends, too. If you manage to beat every single level in the game, you can apparently get a little gift from the developer sent directly to your home. After you tell them your address of course. They're not watching you right now or anything. That… that would be silly! Ha ha. Don't open the curtains, everything is fine. Look, I'm giving the game the coveted UMMSotW award for this week, and that's no distraction tactic!
Zen Pinball Party, Zen Pinball Party keeps adding to its selection of pinball tables, with the latest being yet another creation from the Williams catalog. Junk Yard was originally released in 1996 and was designed by Barry Oursler and Dwight Sullivan. True to its name, it features a junkyard theme and includes a few fun toys and gimmicks. A bit of a random one to be sure, but there's good fun to be had in it.
That about wraps it up for last week's significant updates. I'm sure I've missed some, though, so please feel free to comment below and let everyone know if you think something should be mentioned. As usual, major updates will likely get their own news stories throughout this week, and I'll be back next Monday to summarize and fill in the blanks. Have a great week!