Diablo Immortal (Free) for iOS and Android can finally be downloaded with servers going live in some regions already. Blizzard recently began pre-loading for the PC version via Battle.net and now mobile players can pre-download the game as well. The download size listed on the App Store is 3.5GB, but it is about 2.9GB on my iPhone 11. In-game I was prompted to download seemingly a little over 9GB so keep that in mind. Details on supported controllers for mobile and cross play are here. If you pre-ordered or pre-registered for Diablo Immortal on iOS and Android, your download should've automatically begun. The release schedule across the world is below: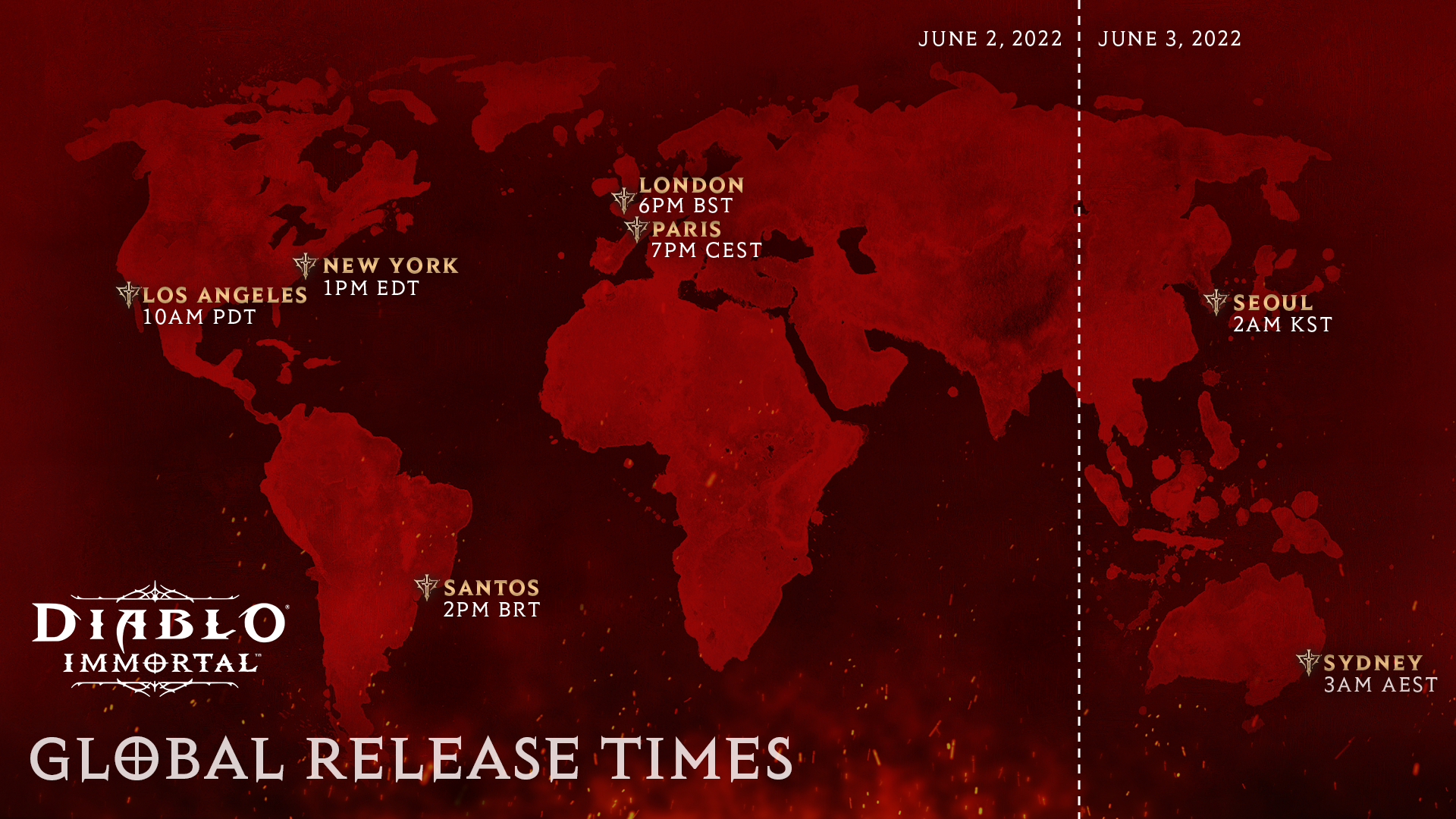 Details on server availability by region and more are here. If you'd like to check it out at launch, you can get Diablo Immortal on the App Store for iOS here and on Google Play for Android here. You can also pre-register on the official website here which has some class details, gameplay clips, and more information about the upcoming release. The in app purchases include different sets of Eternal Orbs available in packs. Will you be checking out the game on mobile and PC tomorrow?
Update: Game is now playable in some regions already ahead of time.