Each and every day new mobile games are hitting the App Store, and so each week we put together a big old list of all the best new releases of the past seven days. Back in the day the App Store would showcase the same games for a week, and then refresh those features each Thursday. Because of that developers got into the habit of releasing their games throughout Wednesday or very early Thursday in order to hopefully get one of those coveted features spots. Nowadays the App Store refreshes constantly, so the need for everyone to release all on the same day has diminished. Still, we've kept our weekly Wednesday night format as for years that's the time people knew to check TouchArcade for the list of new games. And so without further ado please check out the full list of this week's new games below, and let us know in the comments section which games you'll be picking up!
---
Catchee (Free)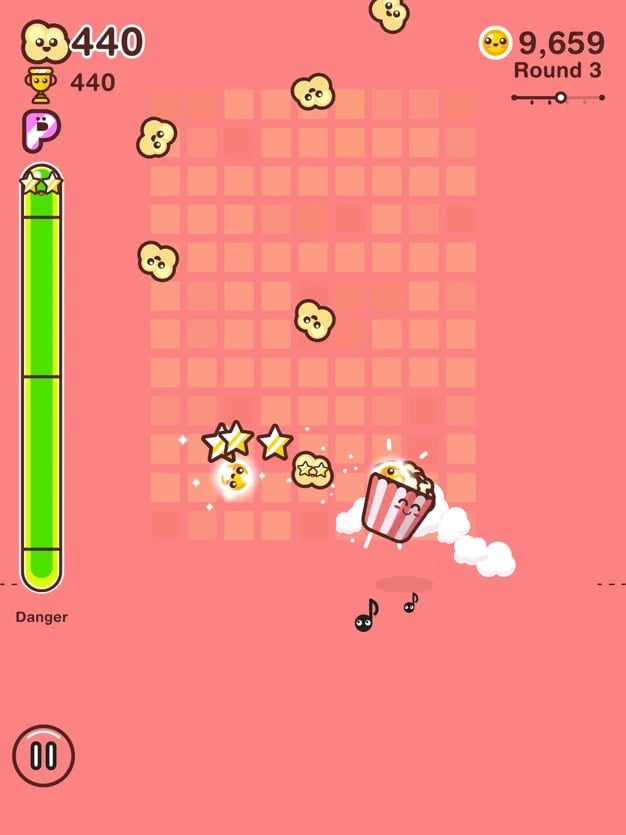 iTunes Description
The simple, happy musical catch em up!

Catch as many Catchables as you can in this happy little musical Catch-Em-Up! Multiply your points with spin flips and go for perfects to max out your score! Play offline too!

Free, addictive, fast gameplay with challenging perfects, loads of songs and Catchee themes to unlock!
Forum Thread: Catchee (by Laser Dog)
---
Dumpling Delivery by Mailchimp (Free)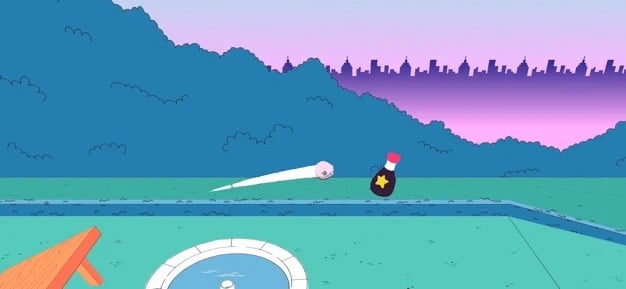 iTunes Description
Dumpling Delivery takes place on a treacherous 9-hole course full of menacing duckicorns, sky-high flames, and at least one giant, hungry skull. Your mission, if you choose to accept it, is to round up a bunch of rogue dumplings. Your delivery customer is waiting and hungry. Do you have what it takes to get a 5-star rating?
Forum Thread: Dumpling Delivery by Mailchimp (by The Rocket Science Group)
---
Fatal Fury 2 ACA NEOGEO ($3.99)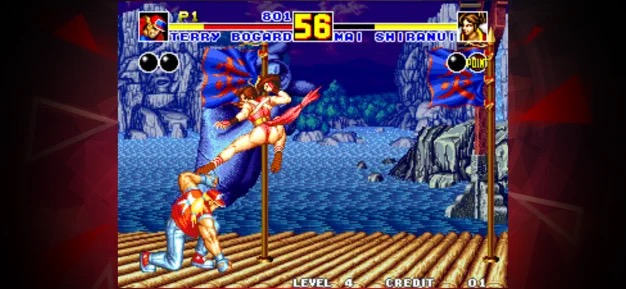 iTunes Description
"FATAL FURY 2" is a fighting game released by SNK in 1992.
Terry, Andy, Joe return from the previous installment along withfive new fighters in order to decide who is the strongest one.
In addition to Desperation Moves which can change the outcome of the battle, the two-lane plane mechanic is back stronger than ever, allowing players to fight each other in stage backgrounds.
Forum Thread: Fatal Fury 2 ACA NEOGEO (by SNK)
---
Gem Genie (Free)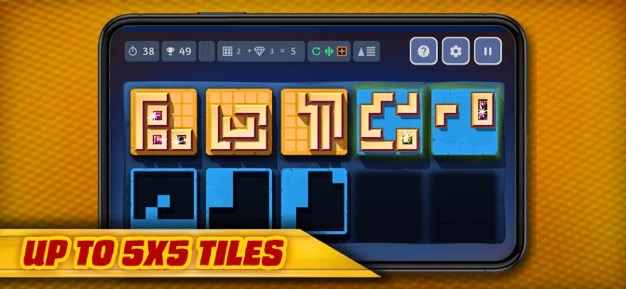 iTunes Description
Match tiles to win gems before the time runs out!

You, an archeologist, have awoken an old genie by accident. Now you must play a game against him: for profit… or survival! The genie offers you tiles with gold bars and gems. If you match their shapes, they're yours to keep. Otherwise: it's off with you! So match the bottom tiles (with holes) to the shapes on top, while the time is running out. The more you match, the more you keep, otherwise… you lose!
Forum Thread: Gem Genie (by Proxilon)
---
Guns Up! Mobile (Free)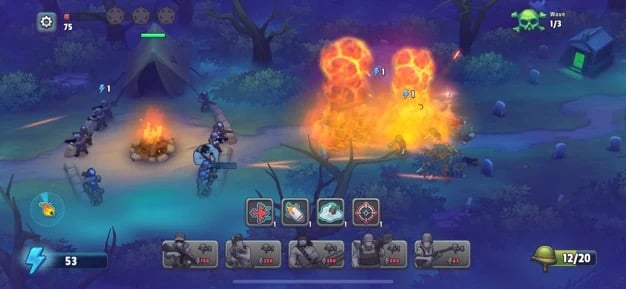 iTunes Description
GUNS UP ! ™ Mobile is an online PvP strategy game that brings a new twist to Tower Defense battles. Build an army, send your troops into battle and support your soldiers. Give them orders and back them up with your choice of deployments from tanks to airstrikes! A ton of content awaits in this new take on a PlayStation® classic!
Forum Thread: GUNS UP! Mobile (by NHN Bigfoot)
---
Into the Dead 2: Unleashed (Free)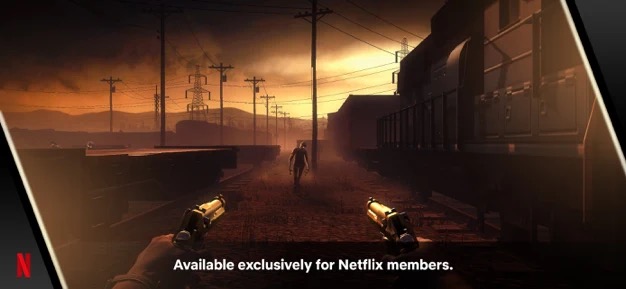 iTunes Description
Do whatever it takes to save your family and survive the zombie apocalypse in this ultimate action shooter! How far will you go to make it out alive?

Armed with an arsenal of powerful weapons, you must fend off ever-increasing zombie threats while crossing treacherous terrain. In a world where no one is safe, do what needs to be done to stay alive. Maim, mow down, and eliminate the Dead – anything to keep moving.
Forum Thread: Into the Dead 2: Unleashed (by Netflix)
---
Jump Up! Tiny Spaceman (Free)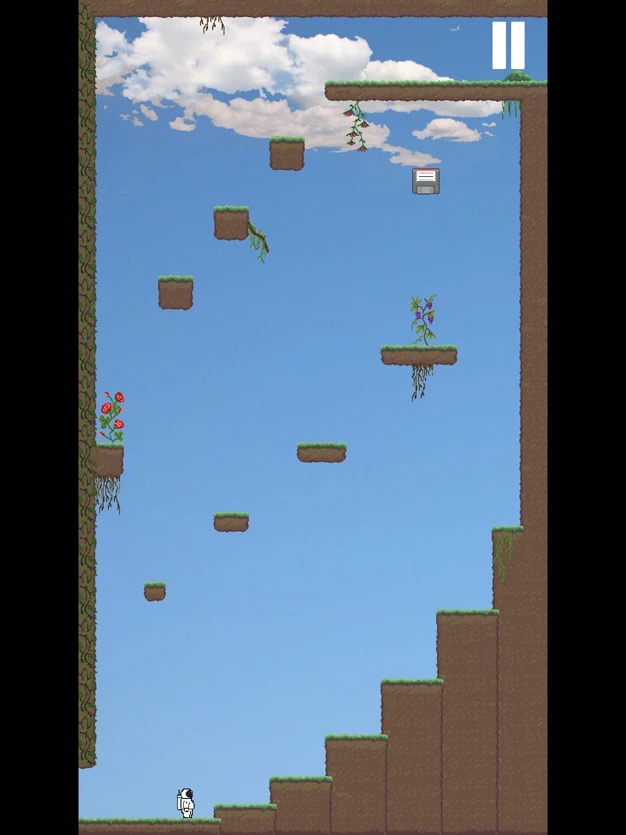 iTunes Description
A new solo developer challenges you to beat a game featuring:
-Over 20 screens of gameplay!
-2D characters with 3D personalities!
-Tracks on tracks of original music!
-Secrets galore…

Enjoy!
Forum Thread: Jump Up! Tiny Spaceman (by Jack Samuels)
---
M&M's Adventure (Free)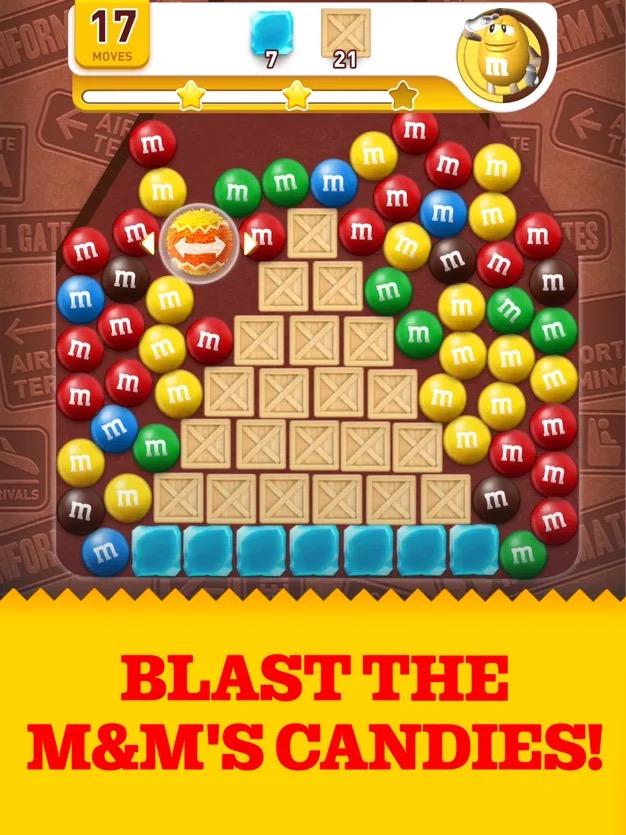 iTunes Description
Play with your favorite M&M'S characters in the first and only M&M'S mobile game: Explore the M&M'S universe and enjoy the adventure with your favorite M&M'S characters! Participate in time-limited events, and collect and unlock unique M&M'S accessories in these casual matching puzzles. The fun world of M&M'S has thousands of adventures waiting to be played!
Forum Thread: M&M'S Adventure – Puzzle Games (by Tilting Point)
---
M.Duck ($1.99)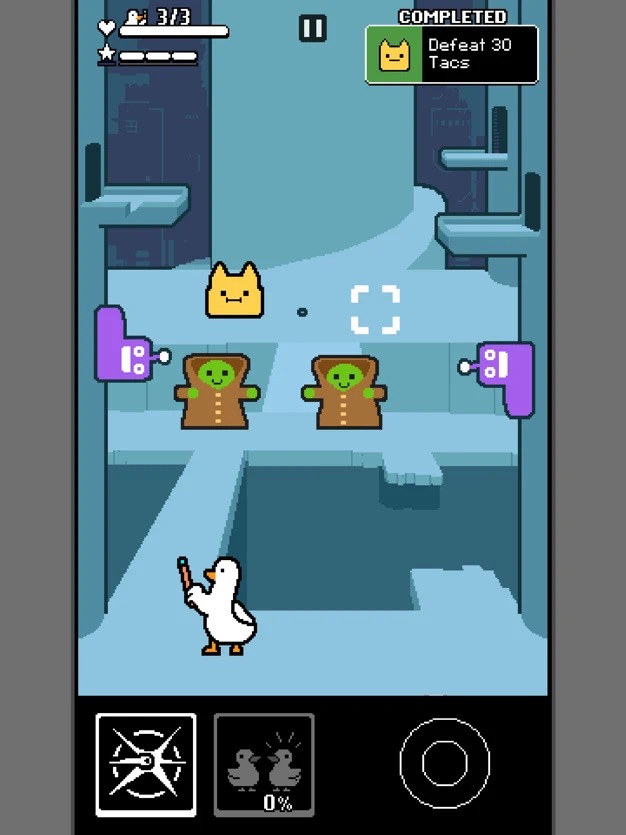 iTunes Description
M.Duck is a roguelite gallery shooter about a duck that knows magic. Help Magic Duck fight his way up the mysterious tower that has been shining light on his pond each night and interrupting his sleep. Battle fearsome foes, discover new relics, uncover the secrets of the tower, and turn off that light once and for all!

M.Duck combines roguelite features with gameplay inspired by classic gallery shooters to create a unique single-player experience.
Forum Thread: M.Duck (by Protractor Games)
---
Maximus 2 (Free)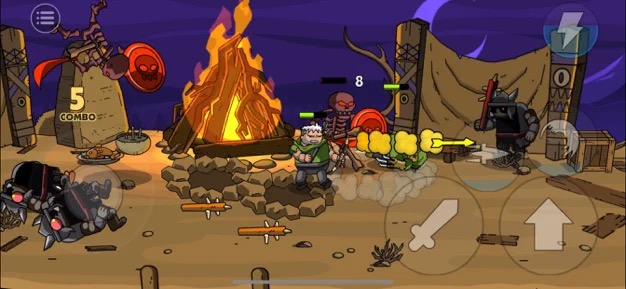 iTunes Description
MAXIMUS 2 is a fantasy beat-em-up (brawler) that focuses on crunchy and satisfying combat. We captured the spirit of some of the best classic beat-em-ups, melding them into one memorable experience. Fight solo or with up to 4 players cooperative multiplayer!
Forum Thread: Maximus 2 (by Four Fats)
---
Mr. Traffic (Free)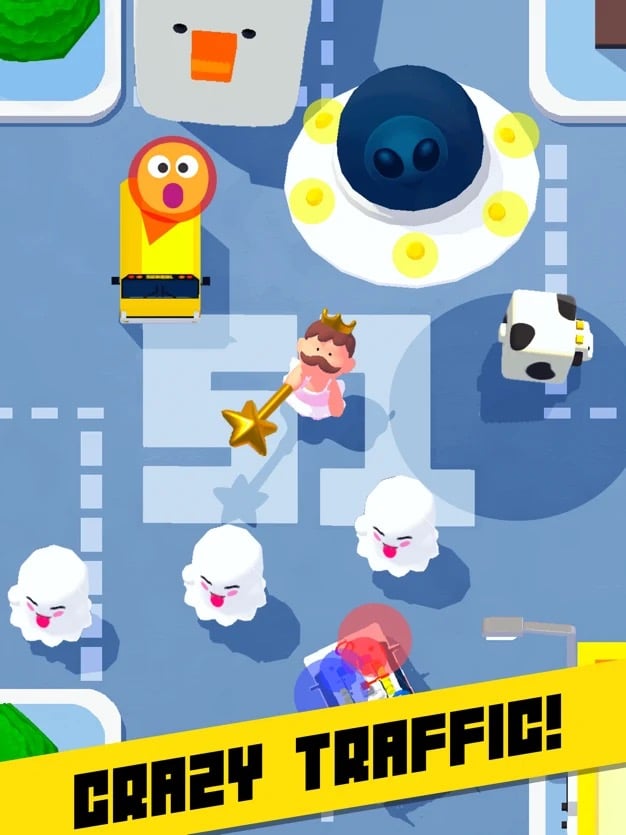 iTunes Description
Tap cars to make them go. Avoid crashing for a high score!

Meet Mr. Traffic: a music conductor now conducting traffic thanks to an admin error… but he won't let that stop him from making music!
Forum Thread: Mr. Traffic (by :DUMPLING design)
---
Puzzle Adventure: Mystery Game (Free)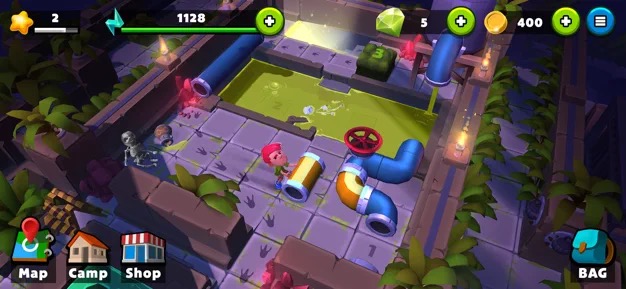 iTunes Description
New 3D mystery adventure game, filled with unique puzzles and logic riddles. Find hidden magical artifacts, treasures and crystals, explore supernatural world full of monsters, beasts, paranormal beings and hidden enchanted objects. Unravel spooky mysteries, escape from scary monsters and solve murders and crimes.
Forum Thread: Puzzle Adventure: Mystery Game (by Pixel Federation Games)
---
Rovio Classics: Angry Birds ($0.99)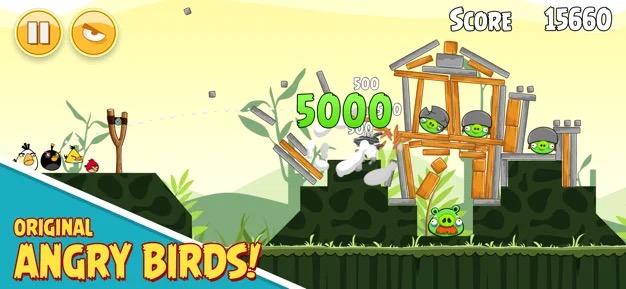 iTunes Description
Rebuilt from the ground up, Rovio Classics: Angry Birds is a faithful re-make of the original Angry Birds game that took the world by storm!

The survival of the Angry Birds is at stake. Dish out revenge on the greedy pigs who stole their eggs. Use the unique powers of each bird to destroy the pigs' defenses. Angry Birds features challenging physics-based gameplay and hours of replay value. Each level requires logic, skill and force to solve!
Forum Thread: Rovio Classics: Angry Birds (by Rovio Entertainment)
---
Solitaire Parade (Free)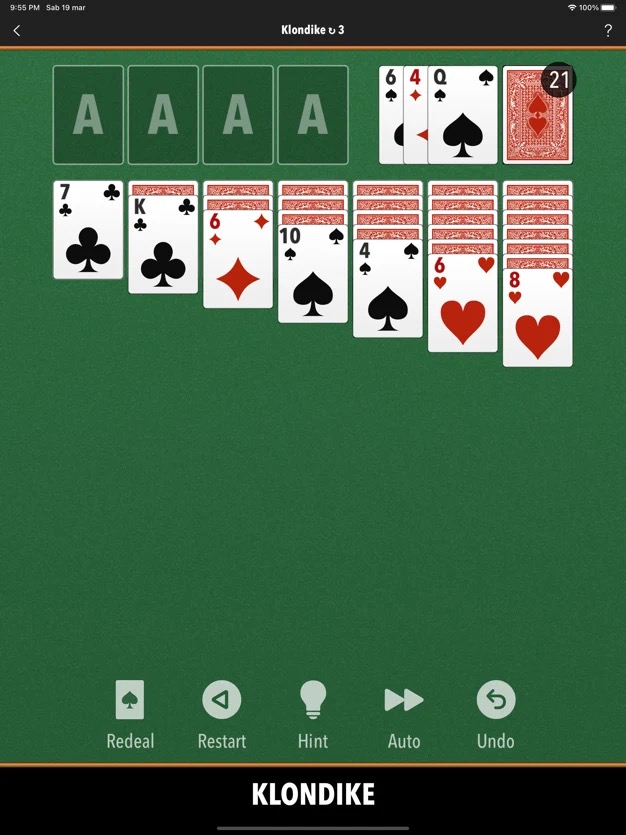 iTunes Description
Klondike, Spider, Spiderette, Freecell, Pyramid, TriPeaks, Canfield, Agnes, Whitehead, Thumb And Pouch, Yukon, Thieves Of Egypt, Will O' The wisp, Easthaven, Rainbow, Storehouse, Superior Demon, Chameleon, King Albert, Flower Garden, Wildflower, Stonewall, Virginia Reel, Royal Parade, Four Seasons, Fortune's Flavor, Westcliff, Scorpion, Carpet, Double Or Quits, Quadrille, Nestor, Golf, Thirteens, Elevens, Fifteens, Tens, Baroness, Montecarlo, Aces Up, Calculation, Osmosis, Queen's Audience, Bristol, Eight Off, Strategy, Eighteens, Patriarchs, Contradance, Sultan Of Turkey.
More coming soon!
Forum Thread: Solitaire Parade (by Nestor Borgo)
---
Sumire ($5.99)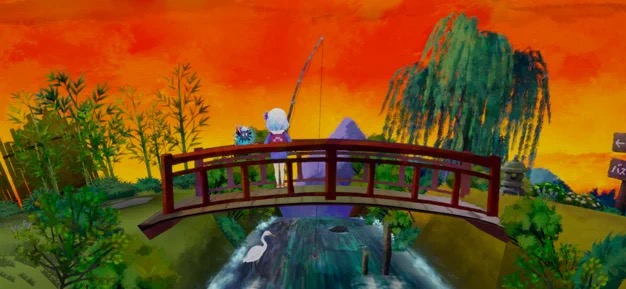 iTunes Description
– Follow Sumire on a series of quests both big and small, given by charming forest creatures, quirky townspeople, and her own heartfelt needs.
– Take or refuse them, but as the day progresses, your path will change and you may never get the same chance again.
– Discover collectibles, bonus items, minigames, tests of skill, and other challenges — some hidden, some not.
– Explore a variety of lush, beautiful environments rendered in a painterly style.
– A one day time limit. All choices are complete when the day ends and the sky turns to violet.
Forum Thread: Sumire (by GameTomo)
---
TOHU ($7.99)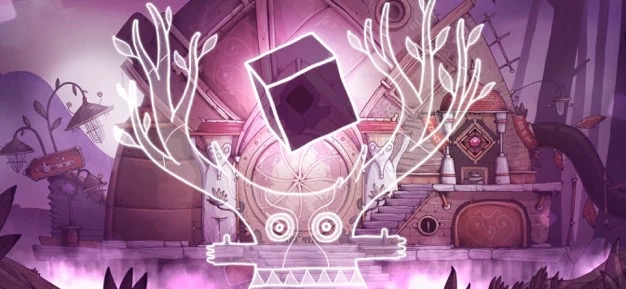 iTunes Description
Experience a classic point and click adventure set amongst the fish planets.

Experience a brand new adventure game set amongst a world of weird and wonderful fish planets. Explore beautiful environments, solve intricate puzzles and discover the truth about a mysterious little girl and her mechanical alter-ego, Cubus.
Forum Thread: TOHU (by Firearts Games)
---
Total War: Medieval II ($14.99)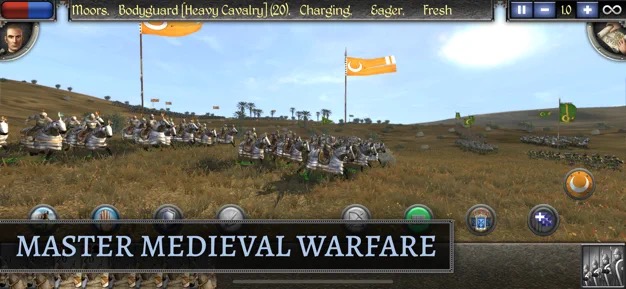 iTunes Description
MEDIEVAL II brings Total War's compelling mix of massive real-time battles and intricate turn-based strategy to iPhone and iPad. Set across three continents during the turbulent Middle Ages, spectacular conflicts and scheming rivals line the path to power as the great kingdoms of the medieval world vie for supremacy. Be it through diplomacy or conquest, trade or subterfuge, you must secure the resources and loyalty required to rule an empire from the shores of Western Europe to the sands of Arabia.
Forum Thread: Total War: MEDIEVAL II (by Feral Interactive)
---