Each and every day new mobile games are hitting the App Store, and so each week we put together a big old list of all the best new releases of the past seven days. Back in the day the App Store would showcase the same games for a week, and then refresh those features each Thursday. Because of that developers got into the habit of releasing their games throughout Wednesday or very early Thursday in order to hopefully get one of those coveted features spots. Nowadays the App Store refreshes constantly, so the need for everyone to release all on the same day has diminished. Still, we've kept our weekly Wednesday night format as for years that's the time people knew to check TouchArcade for the list of new games. And so without further ado please check out the full list of this week's new games below, and let us know in the comments section which games you'll be picking up!
---
The Bard's Tale: Warlocks of Largefearn (Free)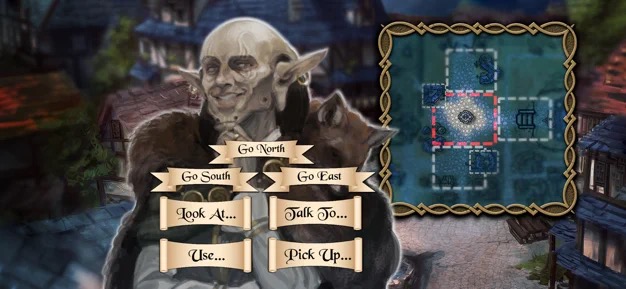 iTunes Description
The Bard's Tale: Warlocks of Largefearn is a hands-free, voice-controlled semi-open world Role Playing Game. If you're up for an RPG with a different kind of control system, don't hesitate to give this a try!

Explore the secluded settlement town of Largefearn, recruit companions and solve the mystery of why citizens are disappearing! For navigation and combat, you can choose to rely on voice control and audio feedback only, or you can enjoy the visuals on the screen and use buttons corresponding to the available voice commands.
Forum Thread: The Bard's Tale: Warlocks of Largefearn (by Wanderword)
---
Cat Museum ($2.99)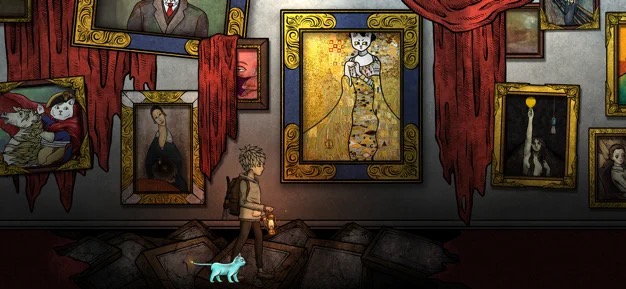 iTunes Description
Immerse yourself in the bizarre art style and the surreal world of Cat Museum, a 2D side-scrolling puzzle-adventure game. Solve the strange puzzles with your mischievous cat, and unveil the truth behind the mysterious museum.
Forum Thread: Cat Museum (by 751 Games)
---
Critical Slash ($4.99)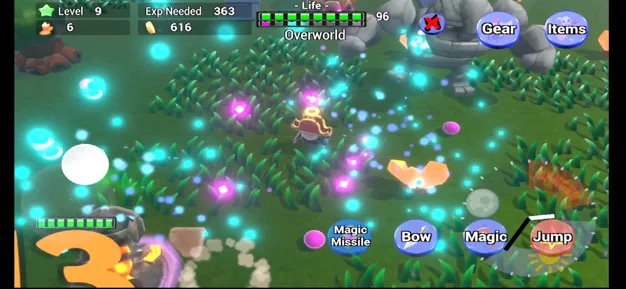 iTunes Description
Play Critical Slash now!

Loot based game with hundreds of different items with different rarities.

Endless level progression system!

Play offline or connect online to compete in various leaderboards with people around the world!
Forum Thread: Critical Slash (by Renny Jachowicz)
---
CUCCCHI ($1.99)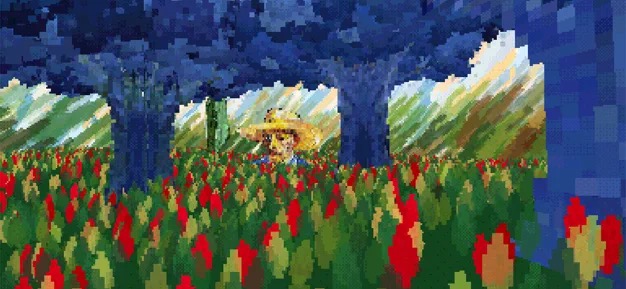 iTunes Description
CUCCCHI is a game where you explore beautiful dioramas and go through dangerous and trippy labyrinths, in a journey inside the paintings of Enzo Cucchi.

Since the late '70s, Cucchi has worked with many kinds of techniques and materials, creating a wide and diverse imaginary that has now been transformed into an impossible videogame chimera.

Find your way through 7 unique areas and collect 51 hidden objects to unlock an archive gallery displaying the different sets of paintings that inspired the visuals for the game.
Forum Thread: CUCCCHI (by Fantastico Studio)
---
Fury Unleashed ($4.99)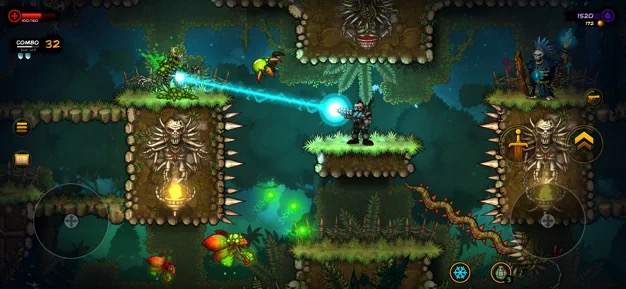 iTunes Description
Shoot your way through the pages of an ever-changing comic book! Play solo or in co-op, expand your weaponry, and upgrade your hero with each run.
Forum Thread: Fury Unleashed (by Awesome Games Studio)
---
GrubDash Driver ($4.99)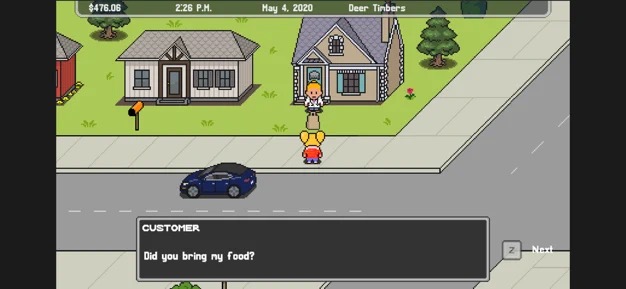 iTunes Description
It's the year 2020. A mysterious, unknown event has decimated the economy and left many individuals, including you, the main character, unemployed. Unfortunately, you still have bills to pay. The good news is that the GrubDash food delivery platform is recruiting delivery drivers!
Forum Thread: GrubDash Driver (by EF Universe Games)
---
HeroVerse (Free)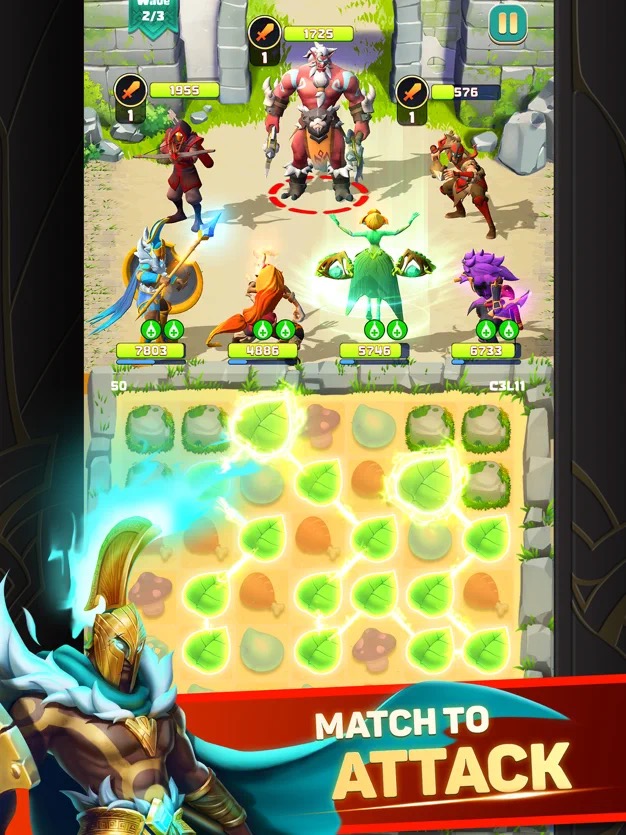 iTunes Description
Prepare your perfect strategy and puzzle-solving skill set to conquer the greatest treasure in HeroVerse!

Legend has it that, thousands of years ago, the Demon Lord traded his life to destroy the Stone of Stability, causing both of them to shatter. The stone fragments mingled with the demon lord's soul fragments to generate elemental shards that were scattered across the Earth.
Forum Thread: HeroVerse (by Hiker Games)
---
Hyde &Seek: Story Dice Action (Free)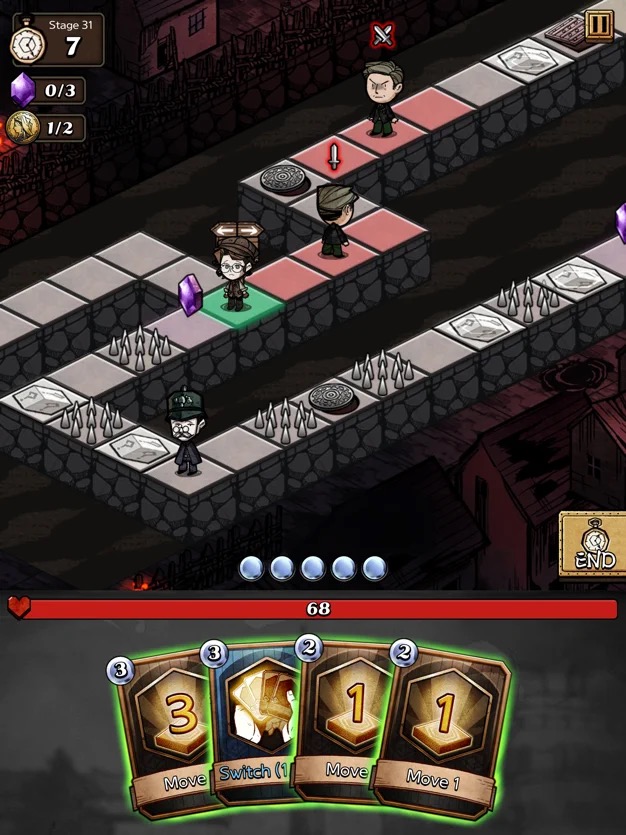 iTunes Description
▶ Hyde-and-Seek for the Truth in 19th Century London
'Kate,' who becomes one of the most wanted criminals overnight,
disguises herself as a man and runs away.
Will she be able to reveal the unimaginably horrific secret surrounding her,
escape from the gangsters, and return to her dear Dr. Jekyll's laboratory?
The final result depends on your choices!
Forum Thread: Hyde &Seek: Story Dice Action (by Growing Seeds)
---
Kingdom Catastrophes (Free)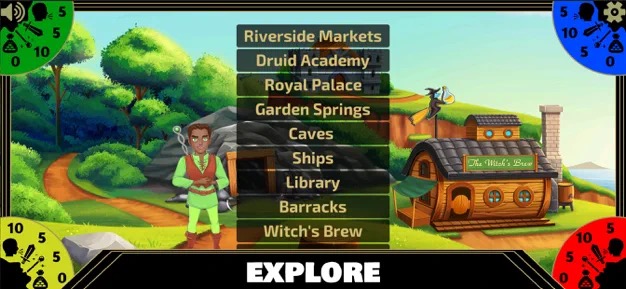 iTunes Description
Explore the funniest new comedy game to make waves in 2022. Enjoy the storytelling you love in text adventures and puzzle games with a twist: the stories change every time you play! What would you do if faced with the choice to kill or kiss a hideous beast? Hundreds of wacky decisions will have you and your friends laughing time and time again!
Forum Thread: Kingdom Catastrophes (by Beat the Book Studios)
---
MetroLand (Free)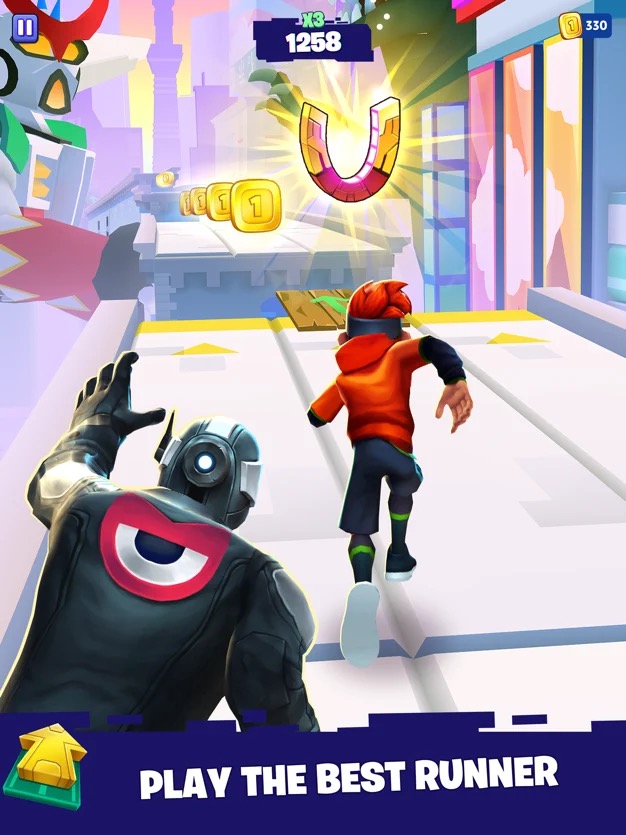 iTunes Description
Run fast, dash, dodge and parkour as a rebel teenager outrunning evil MegaCorp guards in this fun endless arcade runner.
Forum Thread: MetroLand (by Kiloo)
---
MLB Tap Sports Baseball 2022 (Free)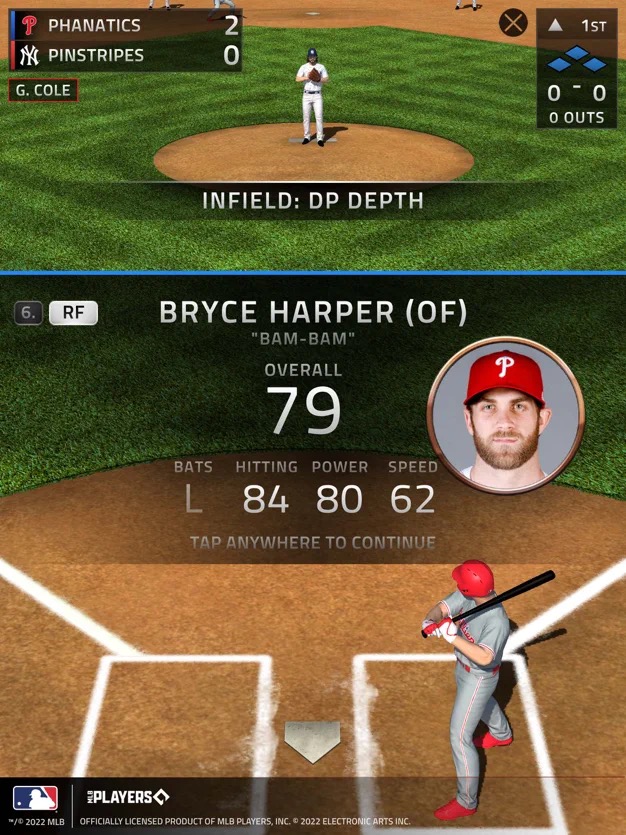 iTunes Description
YOUR MLB baseball game is BACK with MLB Tap Sports™ Baseball 2022! Hit it out of the park and continue your MLB dynasty with the best baseball players!

Baseball games come to your phone with MLB Tap Sports Baseball. Manage a dream team of real MLB players and travel to authentic ball parks. Set your lineup and play ball! Can you take your team to the top? Tap to play and hit a home run with easy to learn controls.
Forum Thread: MLB Tap Sports Baseball 2022 (by Glu)
---
Nob Hero (Free)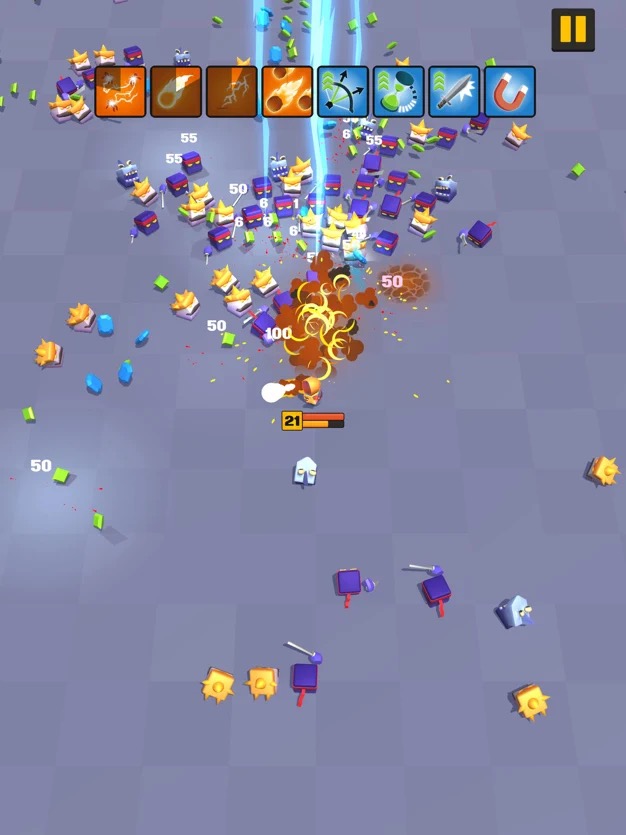 iTunes Description
Embark on a great journey for a quest searching for the absolute power.
Learn new ways to damage your enemies and improve them further to defeat them!
There is no shame in dying, you can always come back stronger and wiser.
Nob Hero needs your help, do you have the courage to back him up?
Forum Thread: Nob Hero (by Burak Ozguney)
---
Samurai Shodown ACA NEOGEO ($3.99)
iTunes Description
'SAMURAI SHODOWN' is a fighting game that was originally released by SNK in 1993.
The game features 12 swordmasters, each with their own unique personality. They will battle it out among each other before taking on Shiro Tokisada Amakusa in the game's climax.
One of the unique characteristics of this game is the Rage Gauge which fills up as the player takes damage.
Once that gauge is full the character's attacks do more damage, keeping the battles tense and exciting.
Forum Thread: Samurai Shodown ACA NEOGEO (by SNK)
---
Shatter Remastered (Free)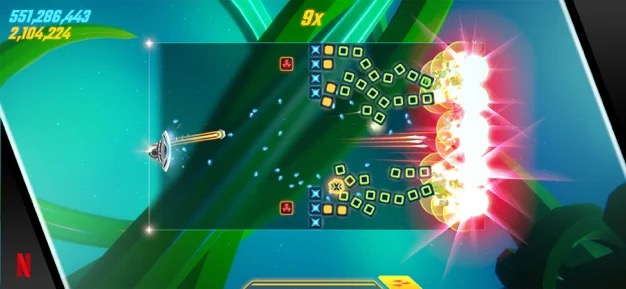 iTunes Description
Shatter Remastered is a retro-inspired brick-breaking game that combines classic action with unique twists and incredible boss battles.

Widely accepted as the game that redefined the brick-breaking genre, Shatter Remastered features dozens of unique levels packed with amazing physics, power-ups and special attacks. Easy to learn but hard to master.
Forum Thread: Shatter Remastered (by Netflix)
---
Slitherlink Weekly (Free)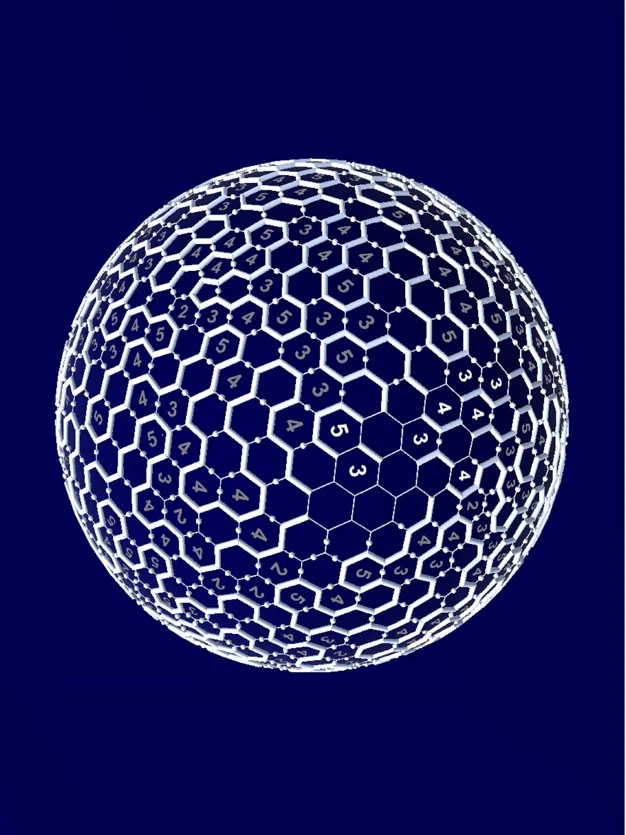 iTunes Description
Every week a spectacular puzzle.
Probably the greatest slitherlink you can find.

Tap on a thin line to make it thick.
Tap once again to create a bullet.
All numbers should be surrounded by exact that number of thick lines.
Make one thick line.
Good luck!
Forum Thread: Slitherlink Weekly (by Marcelo Pars)
---
This is a True Story (Free)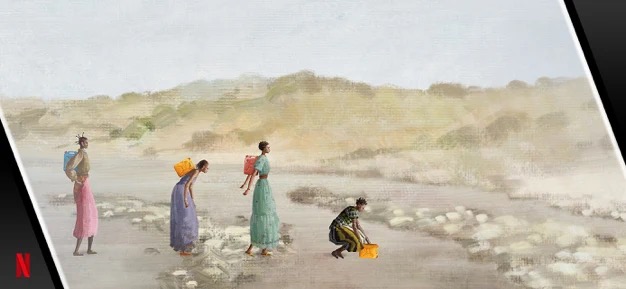 iTunes Description
Explore a beautiful, hand-painted landscape in this lush narrative puzzle game that's based on actual events and interviews.

Survive a windstorm, catch poachers, and even befriend a goat! Adventure and insight await you at every turn as you search for water and marvel at Earth's natural beauty.
Forum Thread: This is a True Story (by Netflix)
---
Train to Sachsenhausen (Free)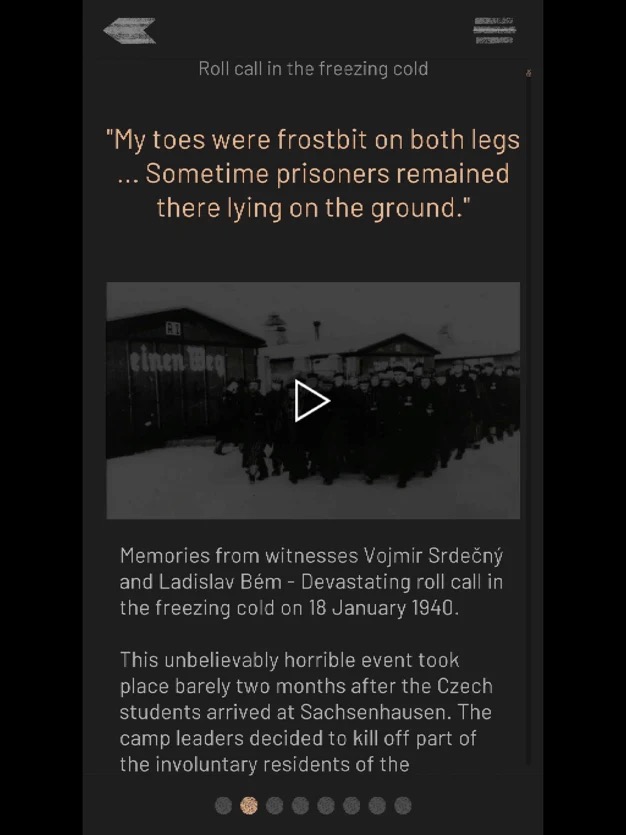 iTunes Description
Train to Sachsenhausen is a history-based adventure that relates the dramatic events tied to the closing of universities in Czechoslovakia in November 1939.

Through the game, you follow several days in the life of a student of medicine during demonstrations against the German occupation. The game covers the funeral of student leader Jan Opletal, arrests made at university dorms, detention at the Ruzyně prison, and afterwards deportation to the Sachsenhausen concentration camp in Germany.
Forum Thread: Train To Sachsenhausen (by Charles Games)
---
Vikingard (Free)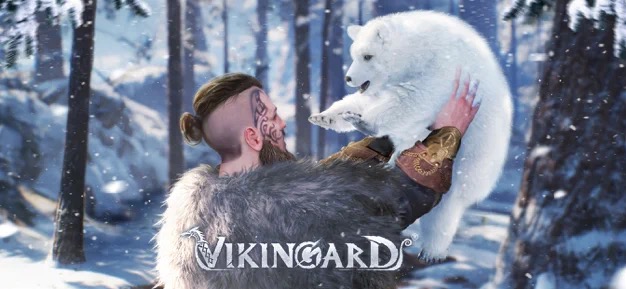 iTunes Description
Farm, fight and prosper like a true Viking!

Show your leadership to achieve crowning glory! Reclaim land, grow crops, preside over trials, and brawl with warriors in real Viking style! With fully developed characters, gripping storylines, and dynamic gameplays that are simultaneously exciting and casual, VIKINGARD is a game no true Norseman should miss!
Forum Thread: Vikingard (by NetEase)
---
Who Pressed Mute on Uncle Marcus? (Free)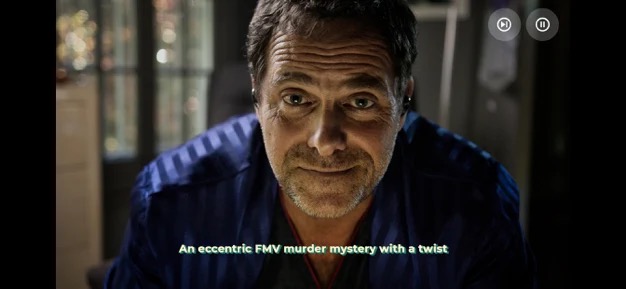 iTunes Description
An eccentric FMV murder mystery with a twist

The family quiz is a long-held tradition but this year, Abby receives some shocking news: someone has poisoned Uncle Marcus! Make decisions throughout the story to uncover the truth and try to save him before it is too late.
Forum Thread: Who Pressed Mute on Uncle Marcus? (by Wales Interactive)
---