Each and every day new mobile games are hitting the App Store, and so each week we put together a big old list of all the best new releases of the past seven days. Back in the day the App Store would showcase the same games for a week, and then refresh those features each Thursday. Because of that developers got into the habit of releasing their games throughout Wednesday or very early Thursday in order to hopefully get one of those coveted features spots. Nowadays the App Store refreshes constantly, so the need for everyone to release all on the same day has diminished. Still, we've kept our weekly Wednesday night format as for years that's the time people knew to check TouchArcade for the list of new games. And so without further ado please check out the full list of this week's new games below, and let us know in the comments section which games you'll be picking up!
---
Astral Light (Free)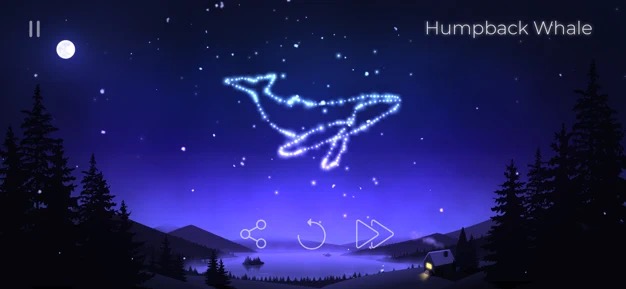 iTunes Description
Astral Light is a stunning puzzle game where you rotate clusters of stars in the calming night sky to form recognizable silhouettes.

Immerse yourself in the beautiful visuals and experience a wonderful journey through hundreds of imagination-stirring puzzles.
Forum Thread: Astral Light (by Logisk Studio Inc)
---
Bulbs 2.0 (Free)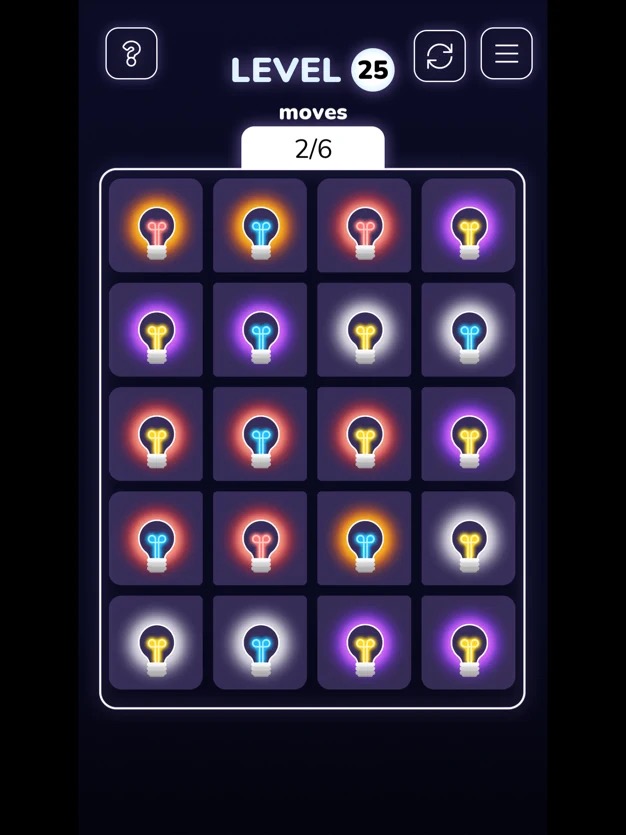 iTunes Description
Combine color mixing and logic for some puzzle-solving fun in Bulbs 2.0, featuring over 100 stimulating levels to solve!

Red plus blue makes purple, blue plus yellow makes green, and white contains every color. In Bulbs 2.0, you'll combine the satisfying art of color mixing with logic for a truly stimulating puzzle game experience!
Forum Thread: Bulbs 2.0 (by Error300 Games)
---
Chrono Legacy (Free)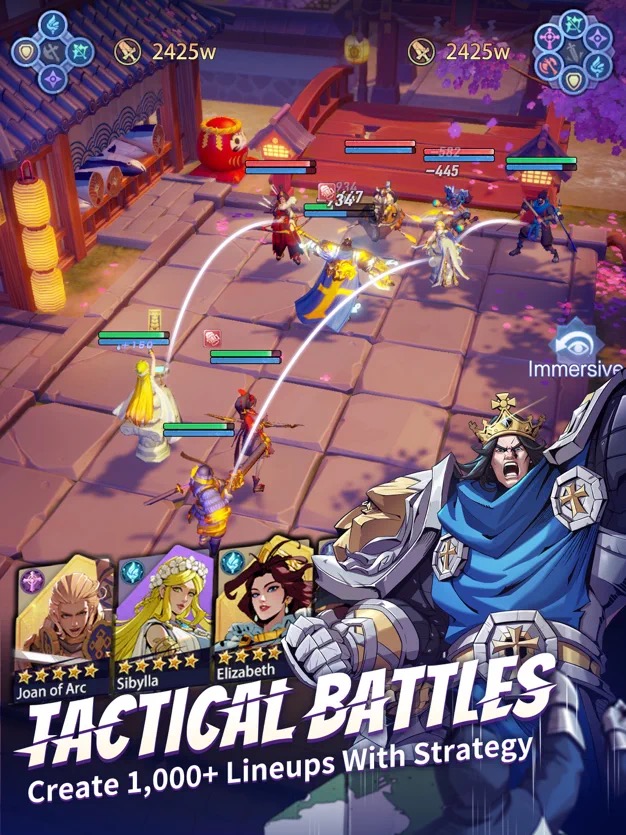 iTunes Description
– Summon legendary heroes
Alexander the Great, Hattori Hanzo, Joan of Arc……fight alongside historic figures of various civilizations.

– Think to win
Create an elite squad of different types of heroes. You might need to change their formation or lineup to deal with different situations.
Forum Thread: Chrono Legacy (by 37Games)
---
Crystal Soul Card Battle (Free)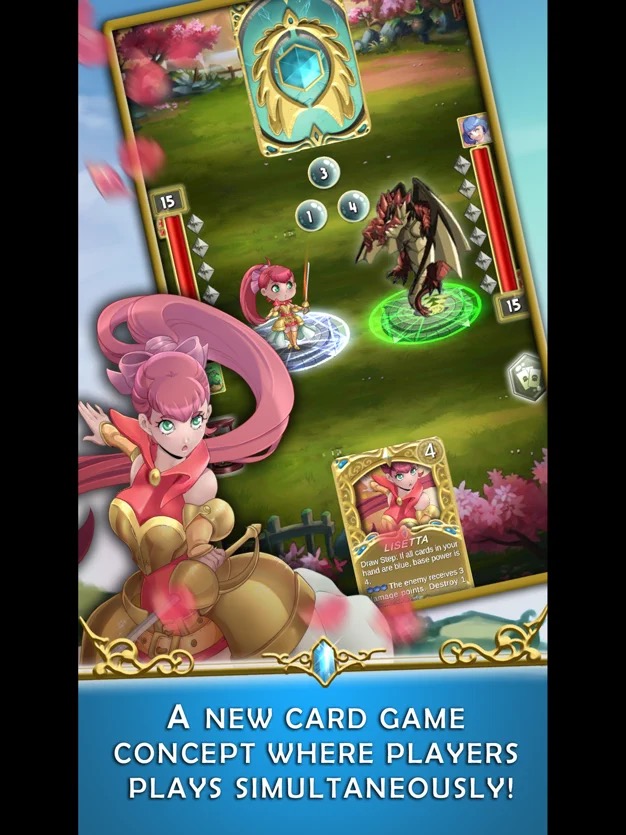 iTunes Description
Crystal Soul is a Strategy Card Battle with realtime and simultaneous PvP! Also you will decide the content with developers: Nerf or Buffs, create and design the new cards, the new factions, game modes… All depends on you

In Crystal Soul the players decide the power of balance, deck editor system, reward system and the game art / design. We talk about all this on Discord and Twitch and ingame events. And it's 100% Free to play! Non pay to win and non pay to fast!
Forum Thread: Crystal Soul Card Battle (by Paloma Costa Blanco)
---
Cut the Rope: BLAST (Free)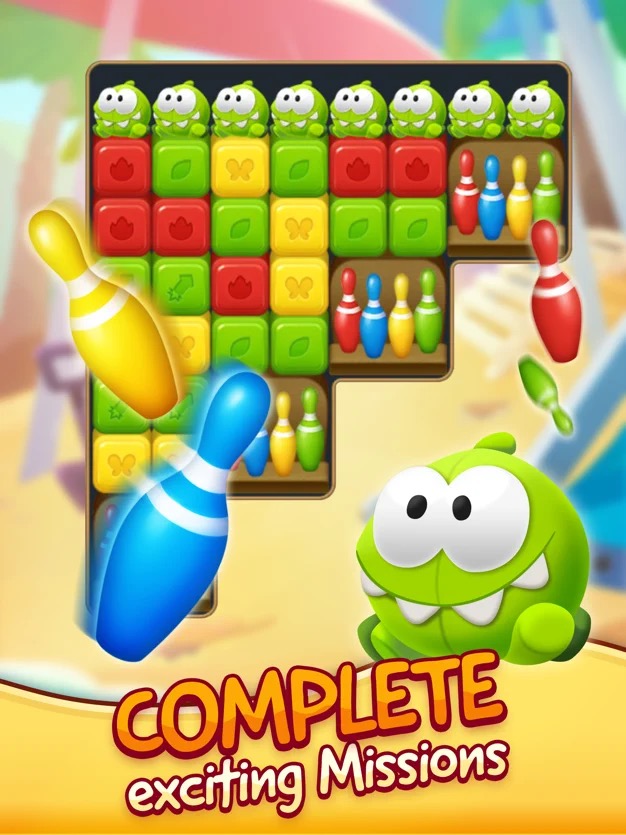 iTunes Description
Om Nom has come with BLAST puzzle game!

A new exciting adventure in the Cut the Rope saga has arrived. It's BLAST time!

Dive into this addictive BLAST puzzle game, begin your dream journey in this toon world with your pet Om Nom and master challenging BLAST puzzles!

Match color tiles and create powerful candy boosters and toy power-ups. Merge amazing special toy rockets, bombs and candies for an exciting explosion.
Forum Thread: Cut the Rope: BLAST (by SKYWALK)
---
Dreamy Clover Town (Free)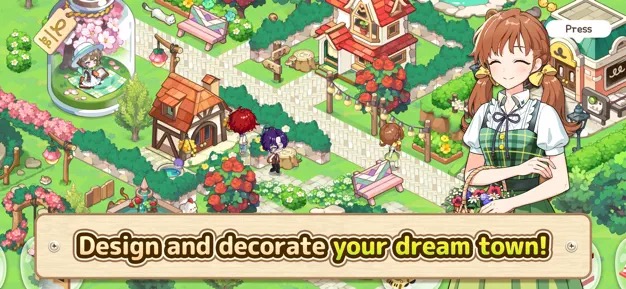 iTunes Description
When you were young, you lived in the beautiful village with green farm land, Clover Town.
It is the time of appointment! Return to your childhood town and help restore Clover Town to its former glory!
But somehow there were some really strange characters in the town!
From a cold-hearted businessman to international police, celebrities, and criminal mafia?
Improve your town and reveal the hidden secrets of the town!
Forum Thread: Dreamy Clover Town (by Wemade Connect)
---
Edens Zero Pocket Galaxy (Free)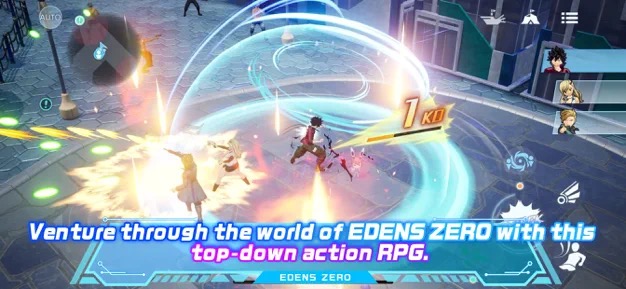 iTunes Description
Introducing the new mobile game from artist Hiro Mashima's highly popular manga EDENS ZERO!

A faithful adaptation of its world and story in stunning graphics that will move both fans of the anime and original manga, as well as those yet to explore it, to tears!

Blast off into space with just your phone! Start your adventure with Pocket Galaxy!
Forum Thread: Edens Zero Pocket Galaxy (by Konami)
---
Final Fantasy VI – Pixel Remaster ($17.99)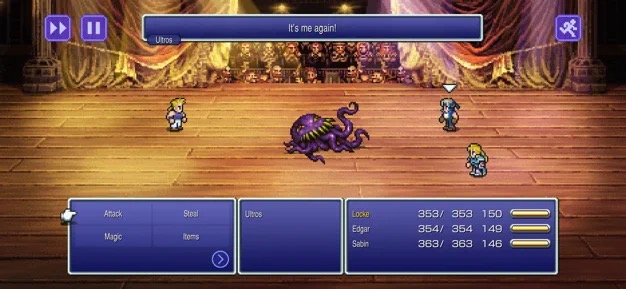 iTunes Description
The War of the Magi caused magic to disappear from the world. A thousand years later, humanity relies on machines – until they find a young woman with mysterious powers. The magicite system allows players to customize which abilities, magic spells, and summons the party members learn. All the playable characters have their own stories, goals, and destinies. Journey through their interwoven fates in this sweeping melodrama.

Revisit the critically acclaimed FFVI – this remastered version also includes the beloved and iconic opera scene in reimagined majesty, including new vocals and animation.
Forum Thread: Final Fantasy VI – Pixel Remaster (by Square Enix)
---
Forest Golf Planner ($5.99)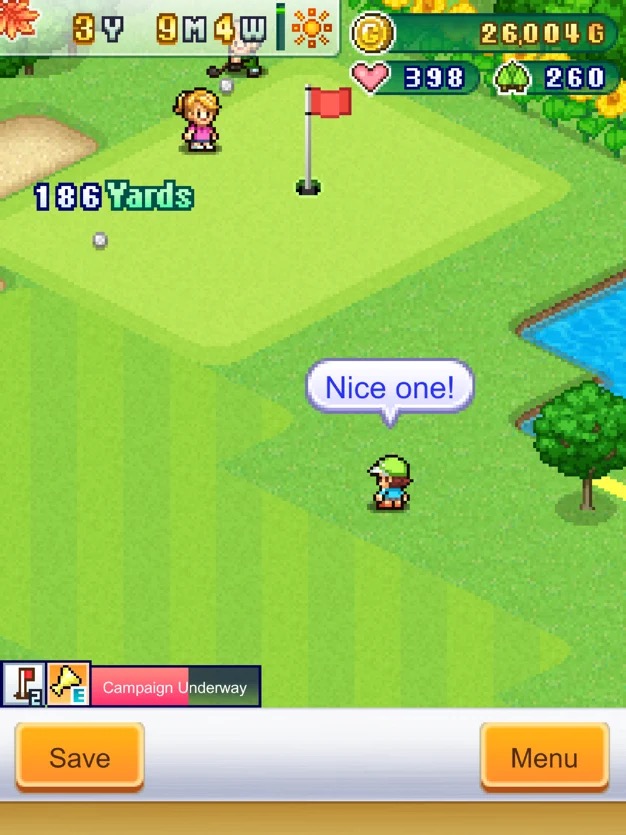 iTunes Description
Somewhere in suburbia is an unspoiled patch of greenery, a little slice of paradise… And starting today, it's your very own golf course!

No experience in golf or business? No problem! It's easy to get started building new fixtures and attracting your first customers.

Rise through the ranks, and you'll be able to expand your course to include new holes. Change the landscape and add unique decorations to make the course your own!
Forum Thread: Forest Golf Planner (by Kairosoft)
---
Gladiators: Survival in Rome (Free)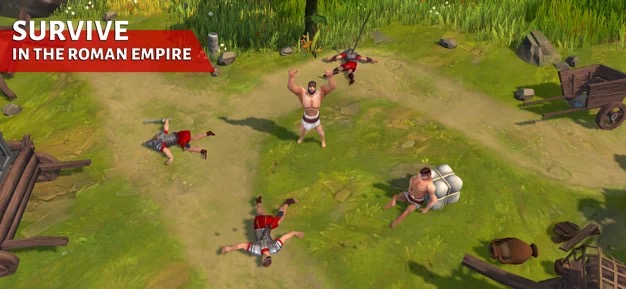 iTunes Description
Gladiators: Survival in Rome is an Action RPG with survival game mechanics and city-building aspects. You are a fugitive from Caesar's army, and will venture deep into the wilderness of Ancient Europe.

Free slaves from cruel soldiers, explore mythic secrets in barbarian and uncharted lands and build a city of free, surviving men. Craft your weapons and armor from what you have gathered, then slay the king's legions and conquer the Roman Empire!
Forum Thread: Gladiators: Survival in Rome (by Colossi Games)
---
Luna Re : Dimensional Watcher (Free)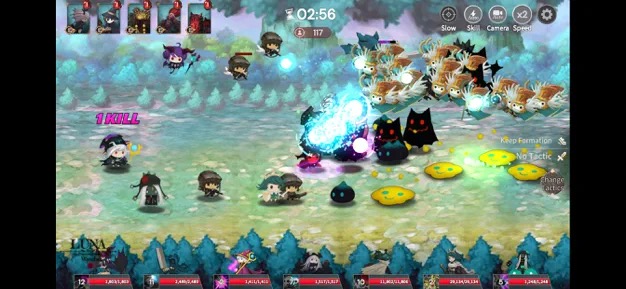 iTunes Description
[Luna Expedition]'s Great Dimensional Rift Adventure

– This is a 'Collectible RPG' taking place in a location called the Stonia continent. After the Dimensional Rift, desperate battle between Humans and monsters from the world began.

– You must stop Peter's plan to engulf the world with darkness.
Forum Thread: Luna Re : Dimensional Watcher (by DaveStudio Inc.)
---
Minicar Drift (Free)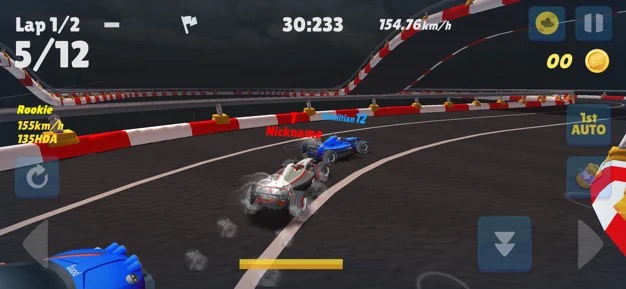 iTunes Description
Enjoy a chaotic race of mini cars on a variety of tracks with great graphics.
Enjoy more fun racing with 70 new and revamped colorful tracks and improved controls!

[Game Features]
■ 70 colorful race tracks
Achieve first place on various tracks, from [Air Circuit] on the clouds, [Water Land] running on water, [Rock Village] running on a rocky mountain, rough dirt road [Off-roading], and the dream stage [F1 Circuit]!
Forum Thread: Minicar Drift (by Dreamplay Games)
---
My Darkest Moment ($0.99)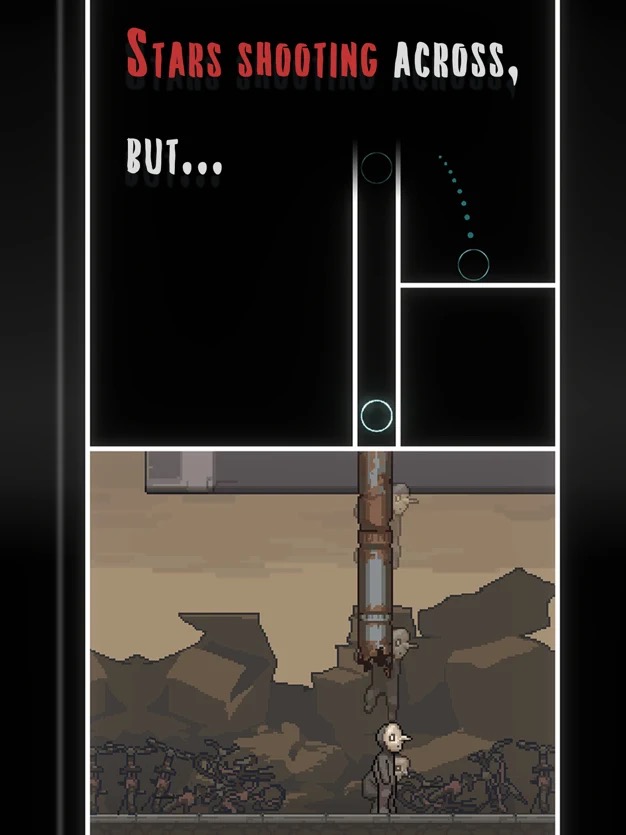 iTunes Description
A unique solitude simulator. Short but profound, My Darkest Moment is a game of surprising emotional weight.

Our protagonist is not blessed. Instead, they are excluded, depressed, stuck in internal sufferings. They journey through bustling streets, trudge among crowds wearing masks, and step by step, walk into devouring darkness. Our hero is lost, in between the intertwined pictures of the real world and their illusion.

Would you jump in and face their authentic self?
Forum Thread: My Darkest Moment (by ChillyRoom)
---
My Heroes: Dungeon Raid (Free)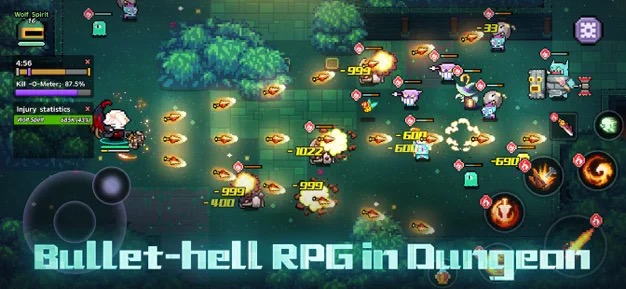 iTunes Description
A real cool Shoot 'Em Up RPG!

My Heroes: Dungeon Raid is a classic pixel-style barrage shooting RPG game. It has refreshing and exciting barrage shooting battles. With a high degree of freedom, players can start adventures in diablo-style buildings and enjoy the growth of in-game character.
Forum Thread: My Heroes: Dungeon Raid (by Reality Squared)
---
Nickelodeon Kart Racers (Free)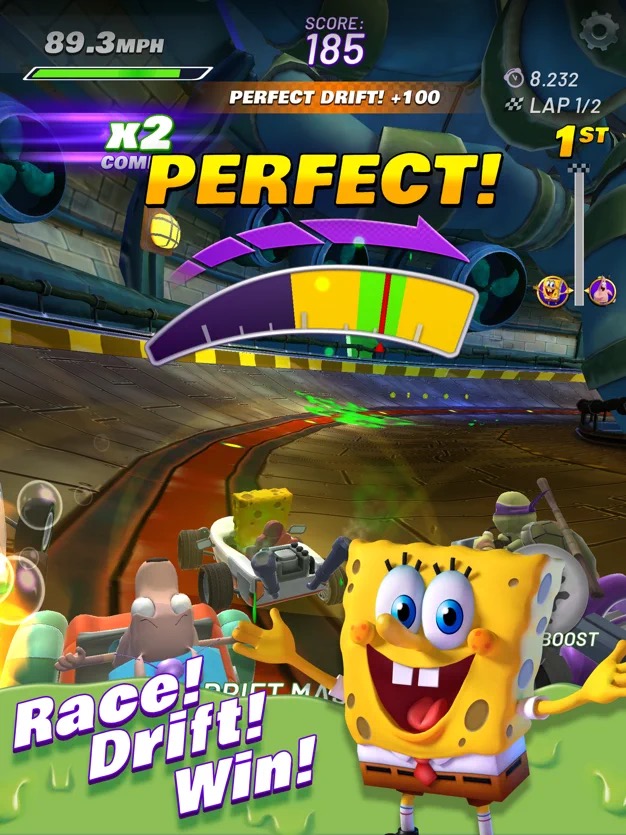 iTunes Description
Get your Slime on! Zoom, drift, tap and boost your way across Slime-filled tracks In an awesome head-to-head racing experience featuring your favorite Nickelodeon characters.

PUSH THE PEDAL TO THE METAL, and race your way to the top Racers of the world!

COLLECT NICKELODEON KARTS that belong to SpongeBob SquarePants, Patrick Star, Sandy Cheeks, as well as Aang from Avatar: The Last Airbender; Leonardo, Raphael, Donatello, Michelangelo, & Shredder from the Teenage Mutant Ninja Turtles; Tommy, Angelica, & Reptar from the Rugrats, Arnold Shortman from Hey Arnold!; Rocko from Rocko's Modern Life; JoJo Siwa, and many more!
Forum Thread: Nickelodeon Kart Racers (by Kung Fu Factory/GameMill)
---
Night Skate ($2.99)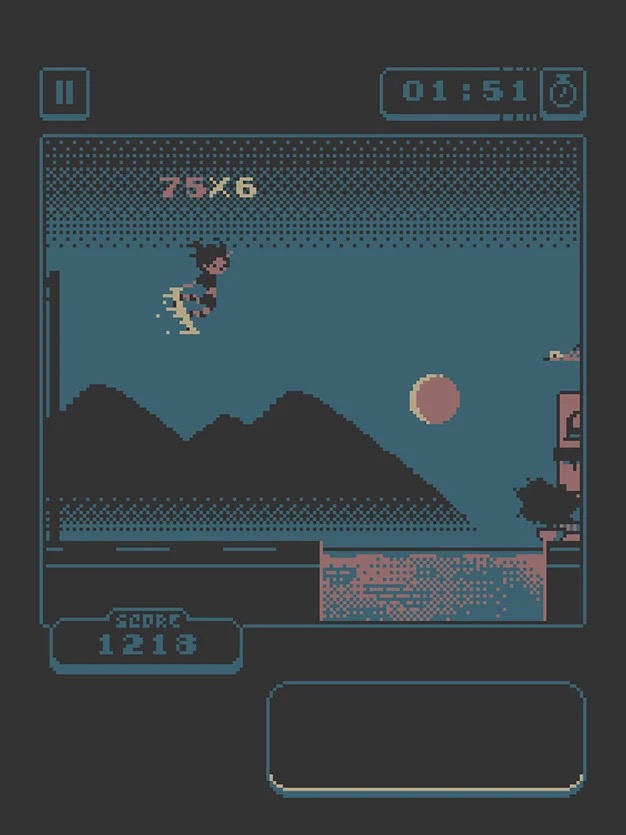 iTunes Description
String tricks and grinds together to build massive combos in this retro endless runner skateboarding adventure.

Unlock songs, color palettes, and new levels to explore as you skate your way through an endless fantasy mixtape.
Forum Thread: Night Skate (by Odd Animal LLC)
---
The Secret of Cat Island (Free)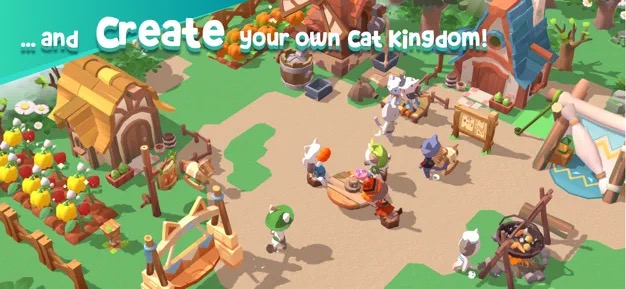 iTunes Description
Once there were cats who called, 'Nana' and 'Muna', who had been spending peaceful days in the peaceful Cat Kingdom.
Then one day a flash flood had come!

Help 'Nana' and 'Muna' to adapt new circumstances on the remote island.

Explore the island while restoring the collapsed bridges, building houses, and farming.
Forum Thread: The Secret of Cat Island (by LikeItGames)
---
Siralim Ultimate ($9.99)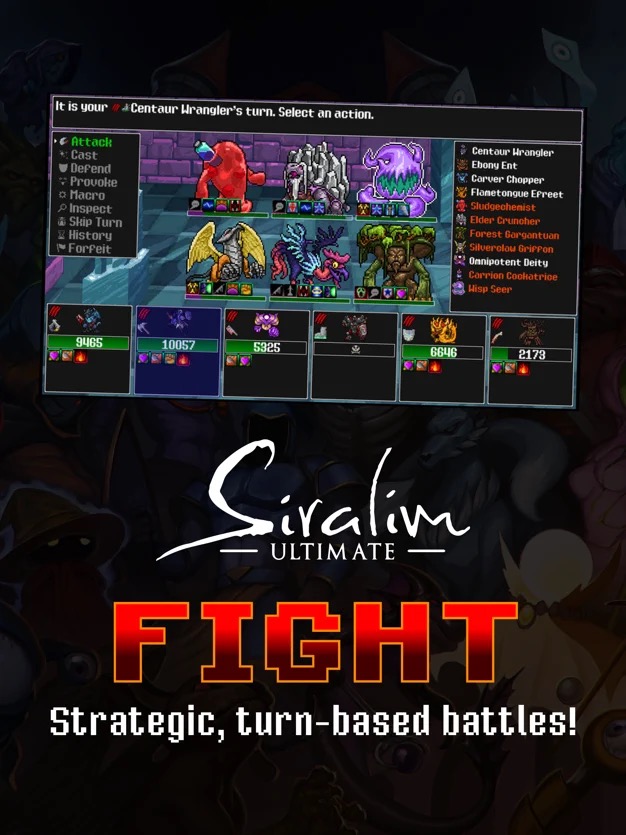 iTunes Description
Siralim Ultimate is a monster-catching, dungeon-crawling RPG with a ridiculous amount of depth. Summon over 1200 different creatures and travel through randomly generated dungeons to acquire resources, new creatures, and loot.

If you're looking to compare Siralim Ultimate to other games, you might think of it as Pokemon meets Diablo, or more accurately, Dragon Warrior Monsters meets Path of Exile.
Forum Thread: Siralim Ultimate (by Thylacine Studios)
---
Star Stable Online (Free)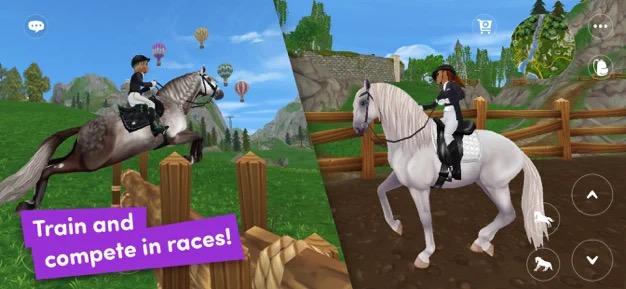 iTunes Description
Ride into an enchanting world
Welcome to Jorvik, a beautiful island full of endless adventure! Together with your very own horse, you become part of a magical story and can explore a fabulous open world from the saddle.

Go on exciting quests
There are lots of intriguing characters and thrilling mysteries waiting for you in the magical online world of Jorvik. Solve the quests while you experience the immersive stories together with your friends!
Forum Thread: Star Stable Online (by Star Stable Entertainment)
---
Super Auto Pets (Free)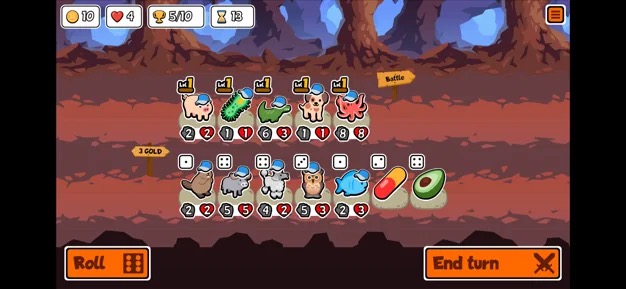 iTunes Description
Battle against other players at your own pace in this free to play chill auto battler.

In Super Auto Pets you build a team from a lovable cast of animals who will fight for you. They each have unique abilites, so choose wisely who will join your team!

Features two modes
– Arena mode, asynchronous match ups, no turn timer! Can you reach 10 medals?
– Versus mode, match up against X other players, can you come out on top?
Forum Thread: Super Auto Pets (by Team Wood)
---
Unheard ($3.99)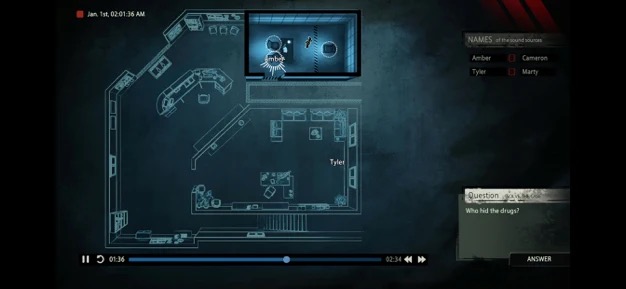 iTunes Description
A Unique Case-Solving Experience
Discover the truth hidden in the voices from the past.
Step through time as you use our device to eavesdrop on conversations from past crime scenes. Every clue, every move, and every motive will be presented in the form of audio. Rather than controlling any one character, you only need listen to their conversations, following along as the story evolves. Use the information you hear to match names to voices and determine how everything (and everyone) is related. Can you discover the truth?
Forum Thread: Unheard (by BiliBili HK/ Next Games Studio)
---
Valkyrie Rush (Free)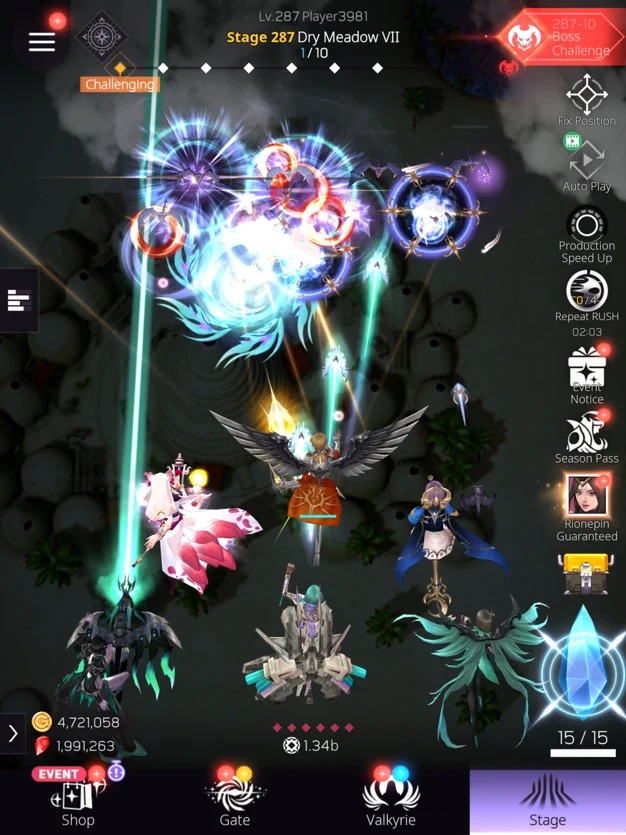 iTunes Description
Let glamorous and beautiful Valkyries fight in the boundless battlefield: ValkyrieRush
Enjoy the endless battles with Valkyries of various combination.

– Unique and Different Goddess Valkyries
Summon fairies from Crystals to fuse them to a Legendary Valkyrie!
Build a clan by collecting gorgeous yet dangerous Valkyries
including a goddess of battlefields with heavy weapons and a witch using range magic.
Forum Thread: Valkyrie Rush (by Com2uS)
---
World Heroes Perfect ACA NEOGEO ($3.99)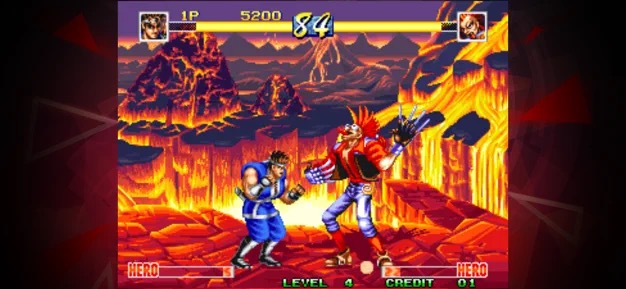 iTunes Description
WORLD HEROES PERFECT is a fighting game released by SNK in 1995.
16 characters based on historical figures battle it out to decide who is the strongest.
New elements such as hero gauge, extra attack, and guard attacks have been added to this version, leading to more exciting matches!
Forum Thread: World Heroes Perfect ACA NEOGEO (by SNK)
---
Zen Koi Pro ($9.99)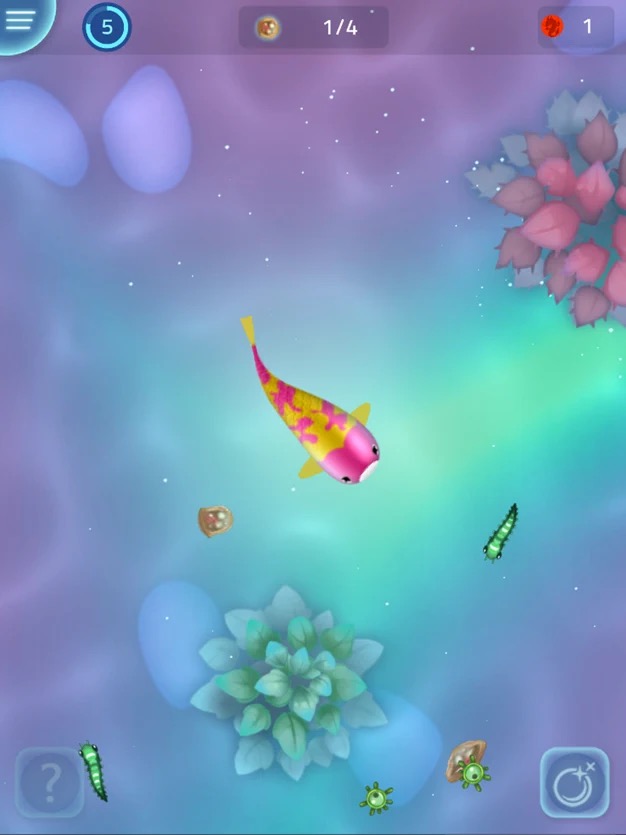 iTunes Description
Zen Koi Pro features offline play, eggs that hatch instantly, new koi patterns to discover, and best of all… we have rare koi and dragons that are super-SHINY!

Zen Koi Pro is a relaxing premium game experience with enchanting music and tranquil gameplay. Following the Asian myth about a Koi ascending into a Dragon, Zen Koi Pro features over 50 collectable koi patterns.
Forum Thread: Zen Koi Pro (by LandShark Games)
---