Hello gentle readers, and welcome to the SwitchArcade Round-Up for February 17th, 2022. Nintendo of America has a spiffy new look for its web store, with better readability and easier methods of searching things. Unfortunately, it's also required a few adjustments to my methods of gathering information. I believe I've found everything I usually do, but there may be a few speed bumps here and there until I've got things smoothed out. Anyway, new releases! There are a couple of really good ones, a few interesting ones, and a few dubious ones. A normal Thursday, in other words. The lists of new and expiring sales are here as well. Let's head out!
New Releases
Assassin's Creed The Ezio Collection ($39.99)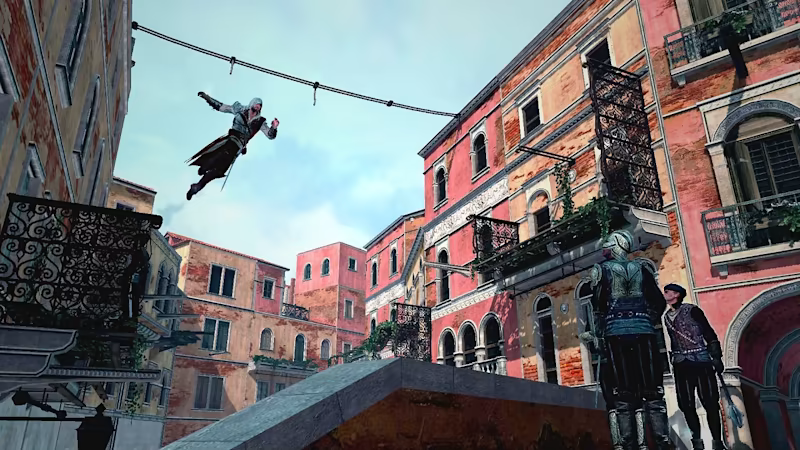 SwitchArcade Highlight!
It's been a long and circuitous route to get here, but one of the most popular games in the Assassin's Creed series is finally available on Switch. Assassin's Creed II along with its sequels Brotherhood and Revelations are included here, and you get all of the single-player DLC released for them as well. Note that the initial download only includes one of the games; the others are available as free DLC along with a few other bits and bobs. Assassin's Creed II is a great game and almost worth the dip on its own, so I feel pretty confident recommending this set to those who want to get their assassin on.
Voice of Cards: The Forsaken Maiden ($29.99)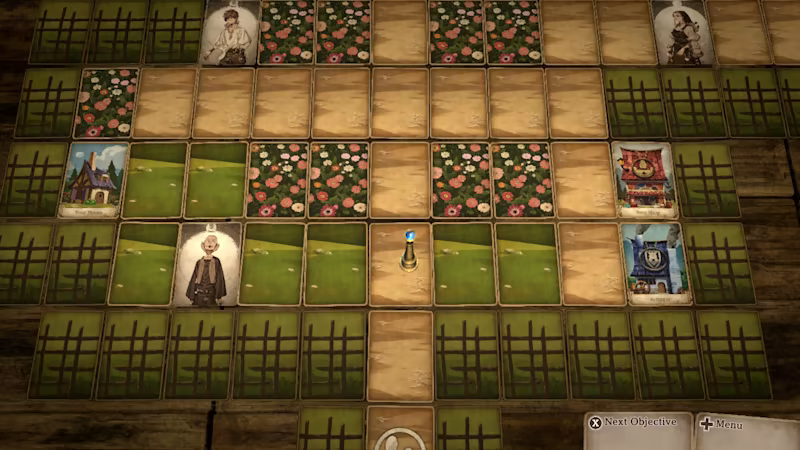 SwitchArcade Highlight!
Hey, it's another one of these. That was pretty fast! Suffice it to say, if you enjoyed your time with the first one then you will want to grab this. If you didn't, then you can probably keep on walking. The stand-alone story, written once again by Yoko Taro of Nier fame, is set on some remote islands that are normally under the protection of some maidens. Things go a little ca-ca, and you have to set sail to save the day with the help of a drop-out from the Maiden Academy. Something like that, anyway. Like before, everything is expressed with cards.
Shipwreck Escape ($9.99)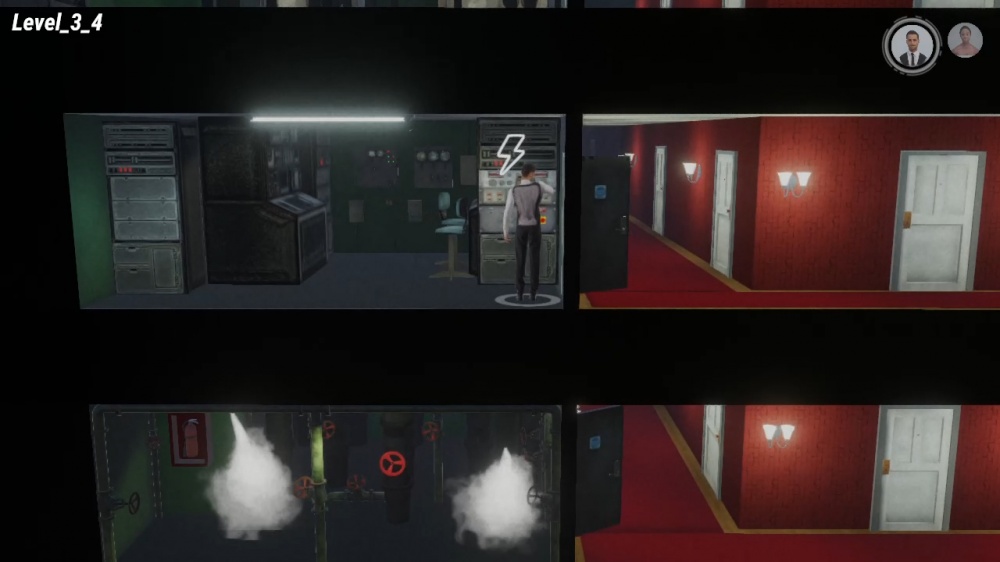 Ocean Media tries something a little different from its usual hidden object fare. This is an adventure game where you control two characters who are trying to get off of a sinking ship. You'll have to use both characters to solve the puzzles and get past the many obstacles in your way. The escape is broken down into twenty discrete stages. I can't say the 2.5D visuals are all that attractive, but I suppose they get the job done.
Inside Her (bedroom) ($2.99)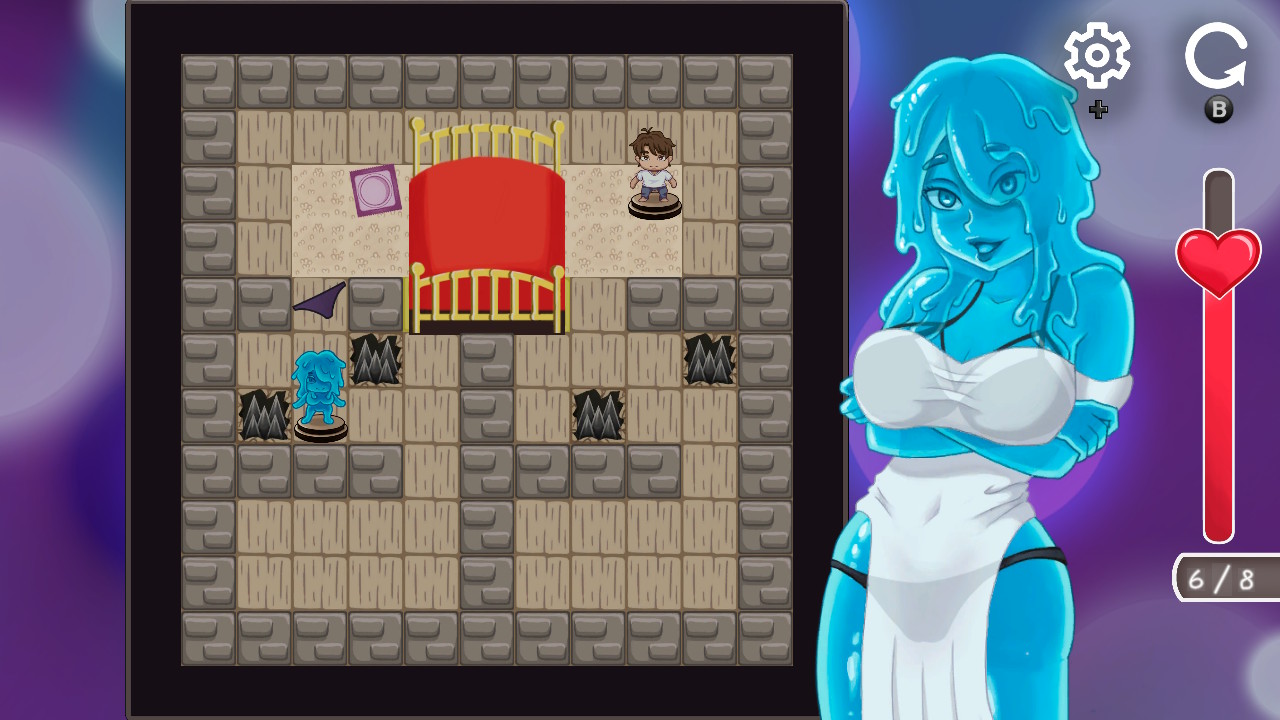 Well, that's a title. Visit the bedrooms of various monster girls and help them clean up. You do that by picking up all of the objects in the room. You'll control your character and the monster girl in question simultaneously, similar to games like Binary Land. As such, you'll have to make use of the features of the room to get the characters in the right positions and avoid stepping on hazards. Each of the girls has their own unique properties, making for a slightly different way of solving the puzzles. Do a good job and you'll build affection with the monster girl, perhaps rewarding you with a saucy picture. There are sixty levels, ten for each girl.
Mr Maker 3D Level Editor ($3.00)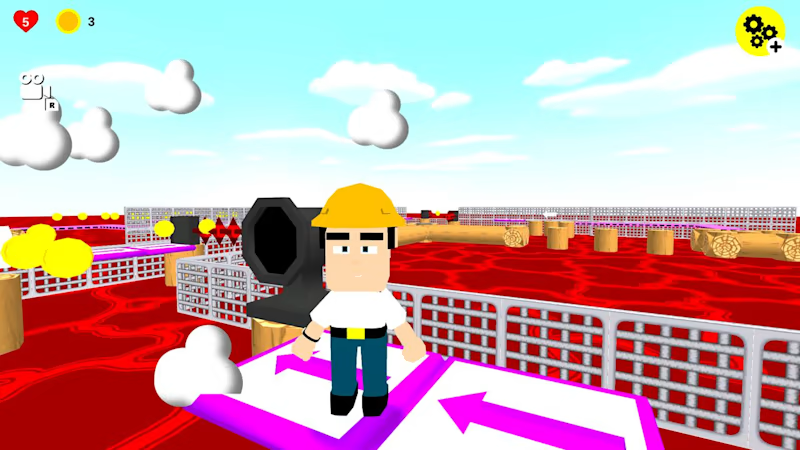 So, three bucks gets you a fifty-level 3D platformer that also has a full level creator and a ton of bonus unlockable levels? Is it any good? Well, you can try out the free-to-play version on your mobile device and find out for yourself, but I'm going to be diplomatic here and say that in this case you very much get what you pay for.
Fluffy Cubed ($3.99)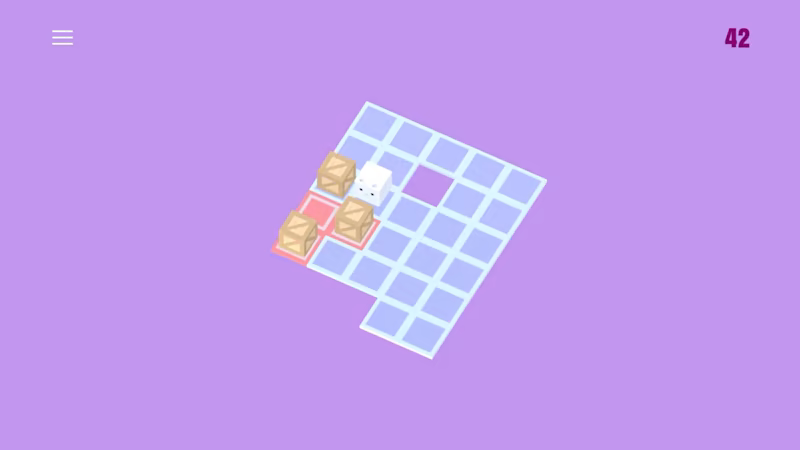 Fluffy Cubed is just another Sokoban-style game with a slight change in perspective. Push the blocks onto the marked spaces to clear each stage. There are one hundred and twenty stages in total to play here, so if you like your block-pushing puzzles you'll certainly get your money's worth out of this.
Light Up The Room ($9.99)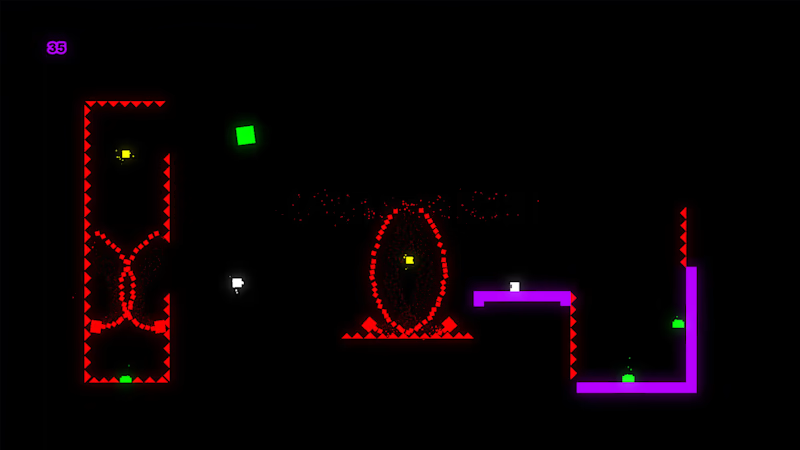 One of those ultra-challenging platformers where you're going to die a lot, Light Up The Room's main gimmick is that you can't see most of the terrain until you're on top of it. If and when you die, any paths you lit up will stay lit. Get to the exit on each stage without being killed by all of the many traps and hazards littering the environment and you'll be able to move on to the next. You get fifty stages in total to play through, with new mechanics and gimmicks sprinkled in along the way to keep things fresh. Decent.
BigChick ($4.99)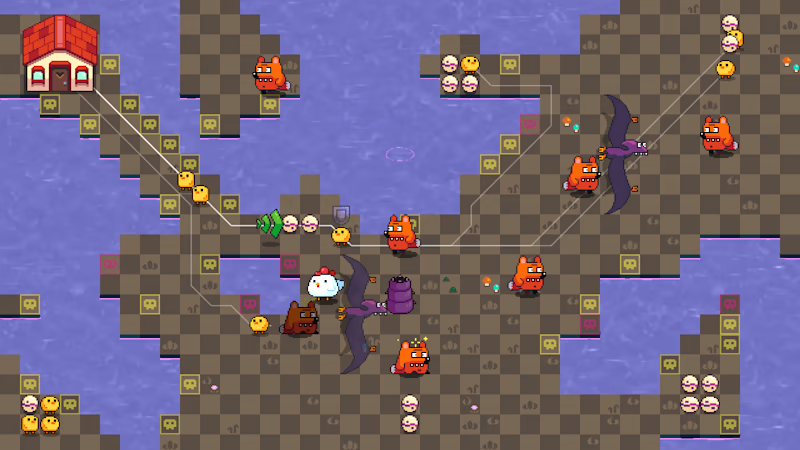 This is an arcade-style action game where you play as a big chicken that has to guide various other birds to safety as the lands crumble around them and foxes prowl hungrily. You can use your poultry magic to raise parts of the land, which will sometimes be necessary to complete the stage. Not bad as herding games go, though perhaps a little lacking in depth.
Red Colony 3 ($6.99)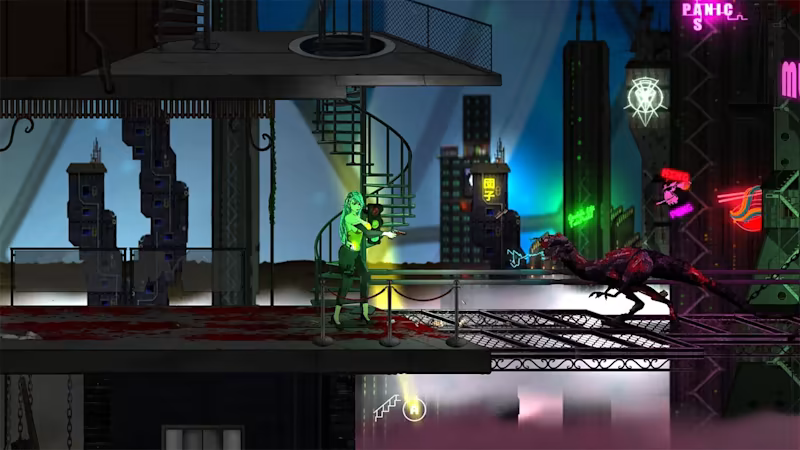 The third and apparently final installment in RunicCodes and Shinyuden's trilogy of 2D survival horror games has you controlling a generously-proportioned android named Mina. She has to battle zombies, dinosaurs, mutants, and robots while exploring the environments and solving the occasional puzzle. If you enjoyed the first two games, I can't see why you wouldn't want to finish the story. If you didn't, this likely won't change your mind as it mostly holds the line in terms of gameplay and tone. And if you haven't played any of them at all and find yourself interested, you'll want to start with the first.
Duggy ($6.99)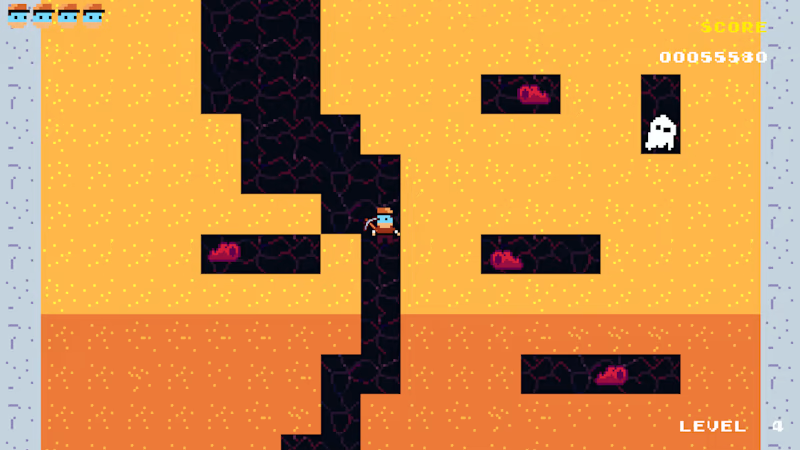 This is a pretty simple arcade-style game where you dig through the ground and toss pickaxes at enemies. The goal on each stage is to kill all of the baddies. You get more than forty levels to play through. There's more than a whiff of Dig Dug about it, though it actually seems considerably simpler mechanically than Namco's classic hit.
Upaon: A Snake's Journey ($2.99)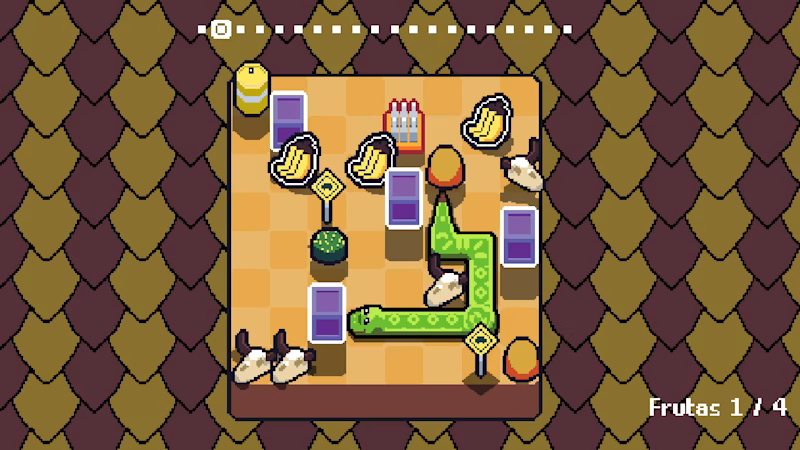 It's Snake, isn't it? But it has some nice pixel art and it has more of a puzzle focus with its stage layouts, so I think I can forgive it for mining one of the older game concepts around. You get a hundred stages to play through, set across five worlds. Nothing fancy, but for a few bucks it doesn't really have to knock off anyone's socks.
From Heaven to Earth ($9.99)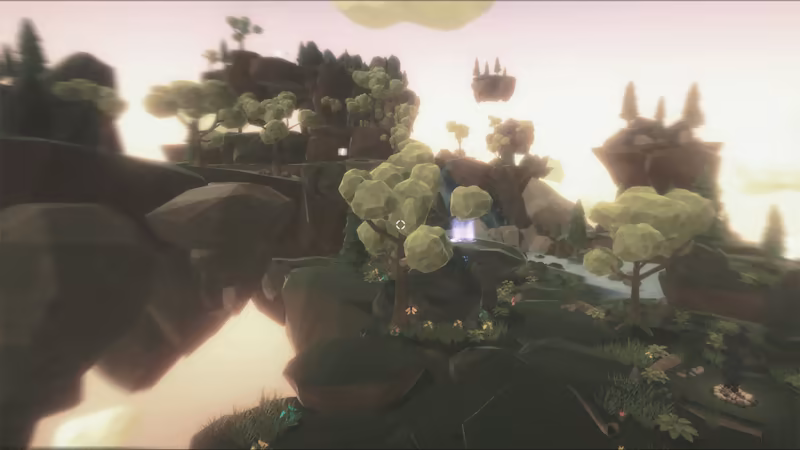 EpiXR applies its Aery framework to another game, this time setting you in the role of a heavenly being trying to make their way back to the world of the living out of sheer boredom. It's a first-person platformer that will take you through a variety of beautiful, sometimes surreal environments. There are some secrets to find in the levels for those who are interested in exploring thoroughly. I generally don't get too excited about this developer's games, but if you do then you'll probably enjoy this one, too.
Arcade Archives Dangerous Seed ($7.99)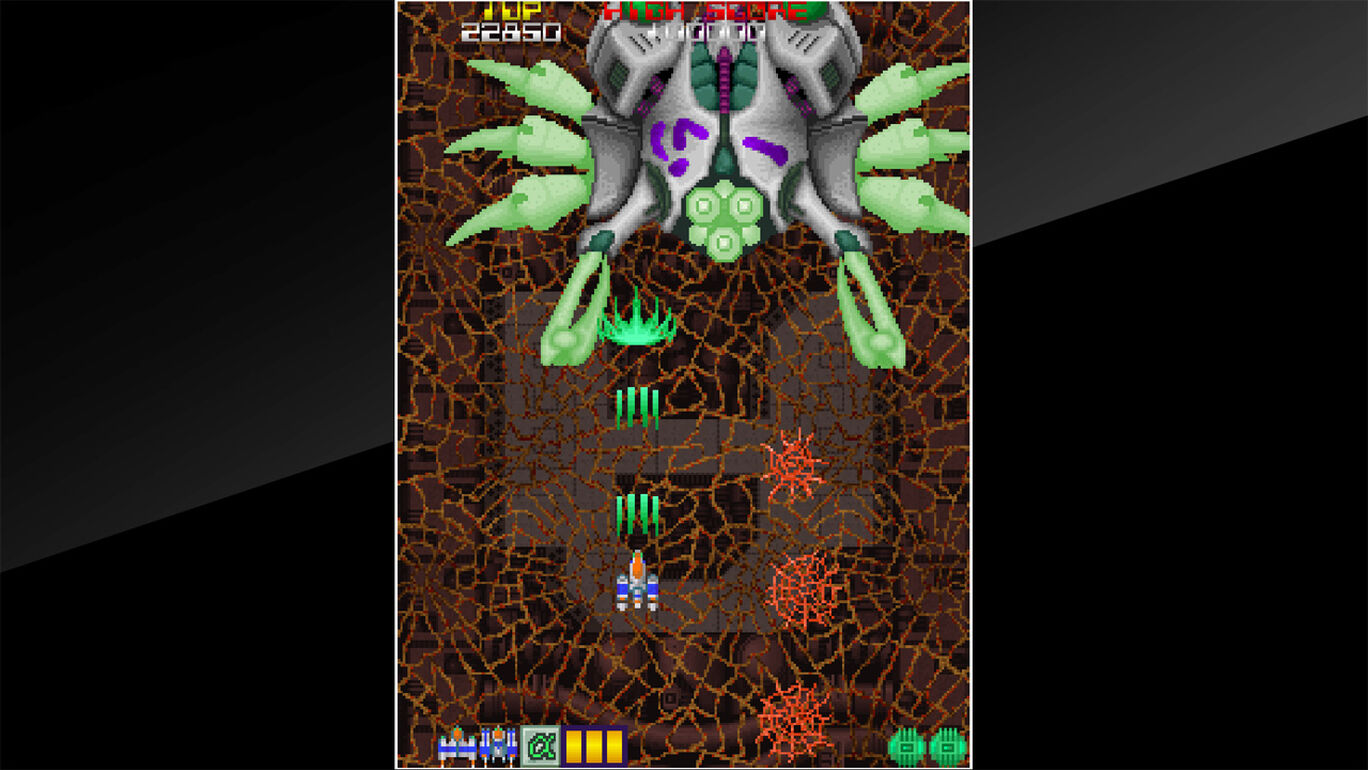 Namco is mostly for its early 1980s shoot-em-ups than its later ones, but the company kept on putting out games in the genre for quite a while. One such game is 1989's Dangerous Seed. It's a vertically-scrolling shooter, and it's… you know, it's fine. Nothing too special, but it plays well enough. There are three different ships with their own abilities, and there are various power-ups you can grab along the way. With twelve stages, it's a fairly lengthy affair as these things go. Hamster has done its usual job of bringing the game to the Switch, so nothing to worry about there.
THE Table Game ($14.99)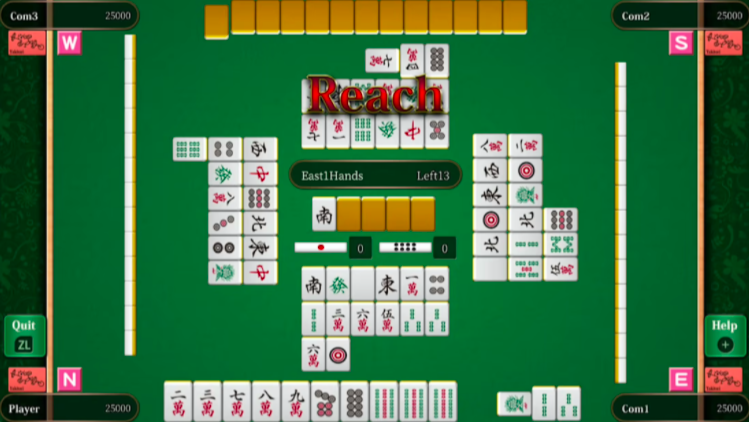 The Simple Series is alive, but only really visible if you watch for the oddly capitalized THE in a game's title. Anyway, this one focuses on table games. You get ten of them here: Two-player Mahjong, Four-player Mahjong, Hanafuda Koi Koi, Texas Hold'em, Blackjack, Othello, Go, Shogi, Tsume Shogi, and Five Card Draw Poker. All of the games include explanations of the rules and are playable solo or with two players via local play. Clubhouse Games is probably a better buy, but if you only have fifteen bucks this does give you a fair bit for your money.
Sales
(North American eShop, US Prices)
It's the typical Thursday dance, friends. As I'm writing this, there aren't too many new sales to speak of. There will likely be more when you read this, and a whole lot more by tomorrow. We'll catch up then. As for today, well… it's never a bad day to buy Death Road to Canada? You may want to direct your attention to the outbox, where a rather uncommon Nicalis sale is coming to a close. Other than that, you'll probably want to hold onto your money until we see what the next twenty-four hours bring.
Select New Games on Sale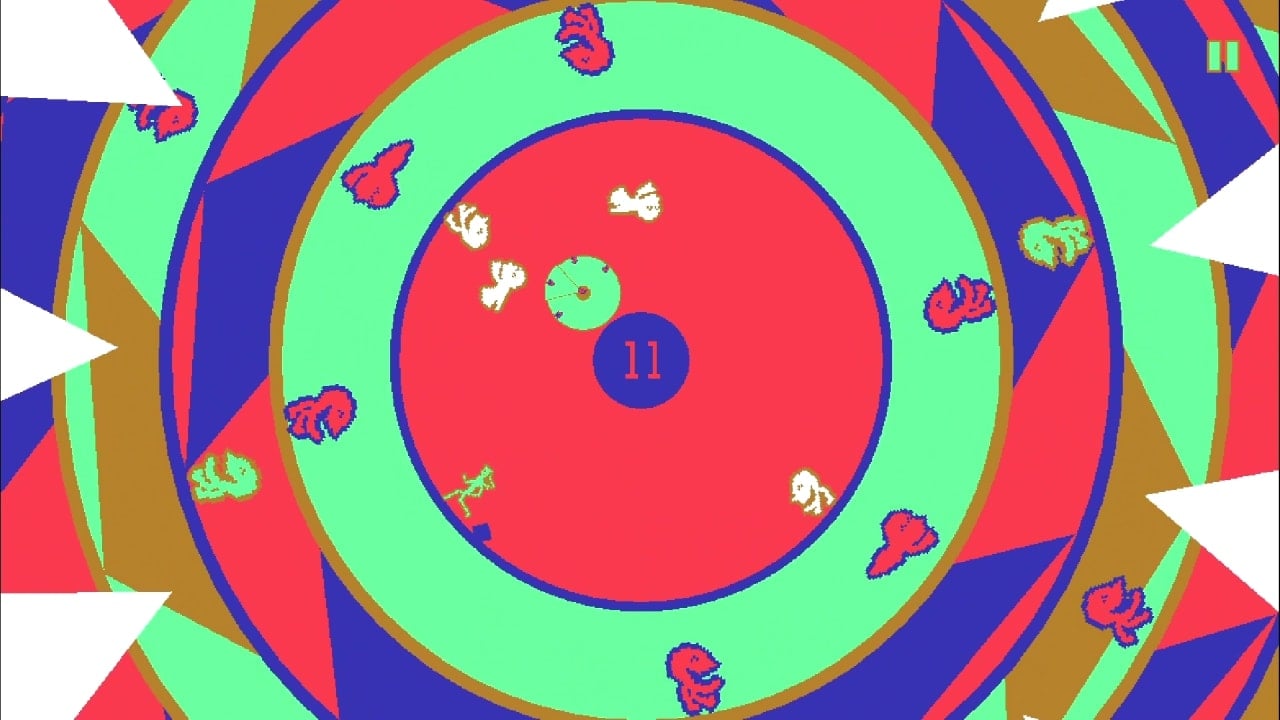 Circa Infinity Ultimate ($1.99 from $10.99 until 2/23)
Instant Sports Tennis ($3.73 from $14.95 until 2/23)
Urban Flow Extended Edition ($1.99 from $16.99 until 2/23)
Jump King ($6.49 from $12.99 until 3/3)
Death Road to Canada ($7.49 from $14.99 until 3/3)
Forest Guardian ($4.39 from $10.99 until 3/5)
Henchman Story ($8.99 from $14.99 until 3/5)
Sheepo ($6.59 from $10.99 until 3/5)
Shadow Gangs ($17.99 from $23.99 until 3/7)
Crashbots ($6.69 from $9.99 until 3/9)
One Eyed Kutkh ($3.34 from $4.99 until 3/9)
Sigi ($3.34 from $4.99 until 3/9)
Vasilis ($3.34 from $4.99 until 3/9)
Runbow ($2.99 from $14.99 until 3/9)
Metropolis: Lux Obscura ($5.35 from $7.99 until 3/9)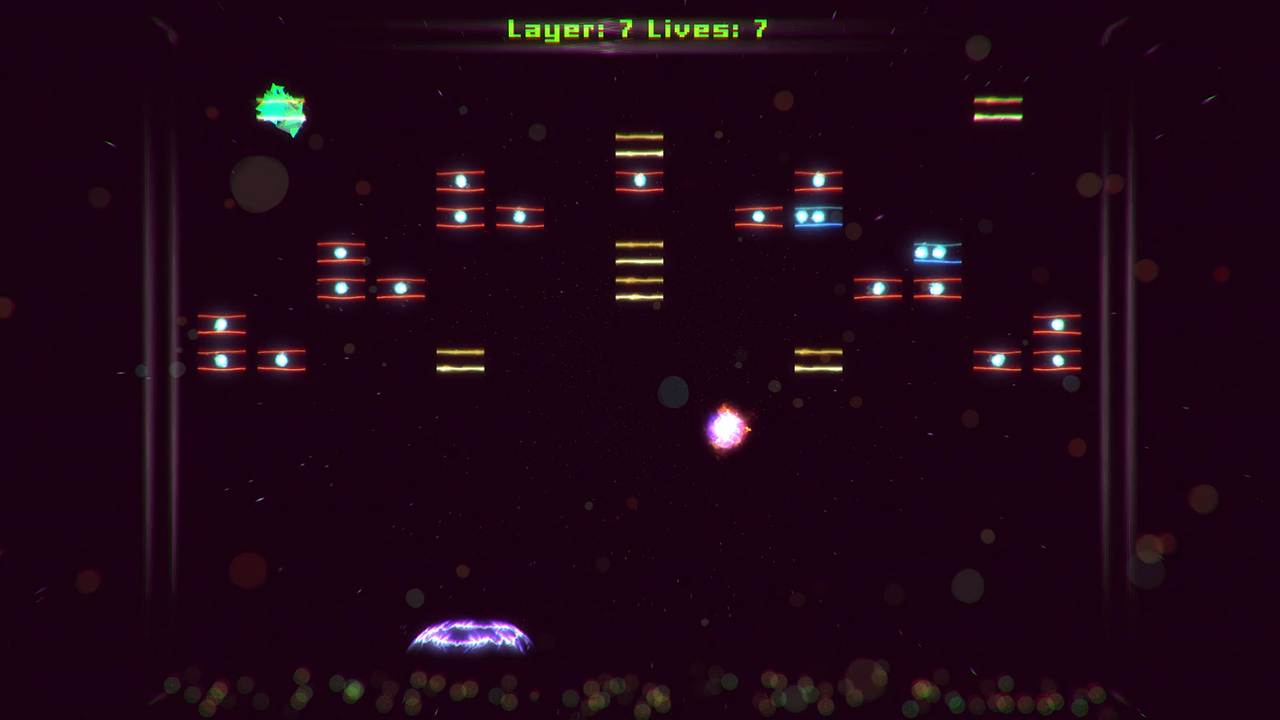 Energy Invasion ($2.00 from $2.99 until 3/9)
Energy Cycle ($2.00 from $2.99 until 3/9)
Energy Balance ($2.00 from $2.99 until 3/9)
Deep Ones ($3.34 from $4.99 until 3/9)
Grass Cutter: Mutated Lawns ($4.68 from $6.99 until 3/9)
Planet RIX-13 ($3.34 from $4.99 until 3/9)
State of Anarchy MoM ($5.35 from $7.99 until 3/9)
OVIVO ($4.68 from $6.99 until 3/9)
SkyTime ($2.00 from $2.99 until 3/9)
Sales Ending Tomorrow, Friday, February 18th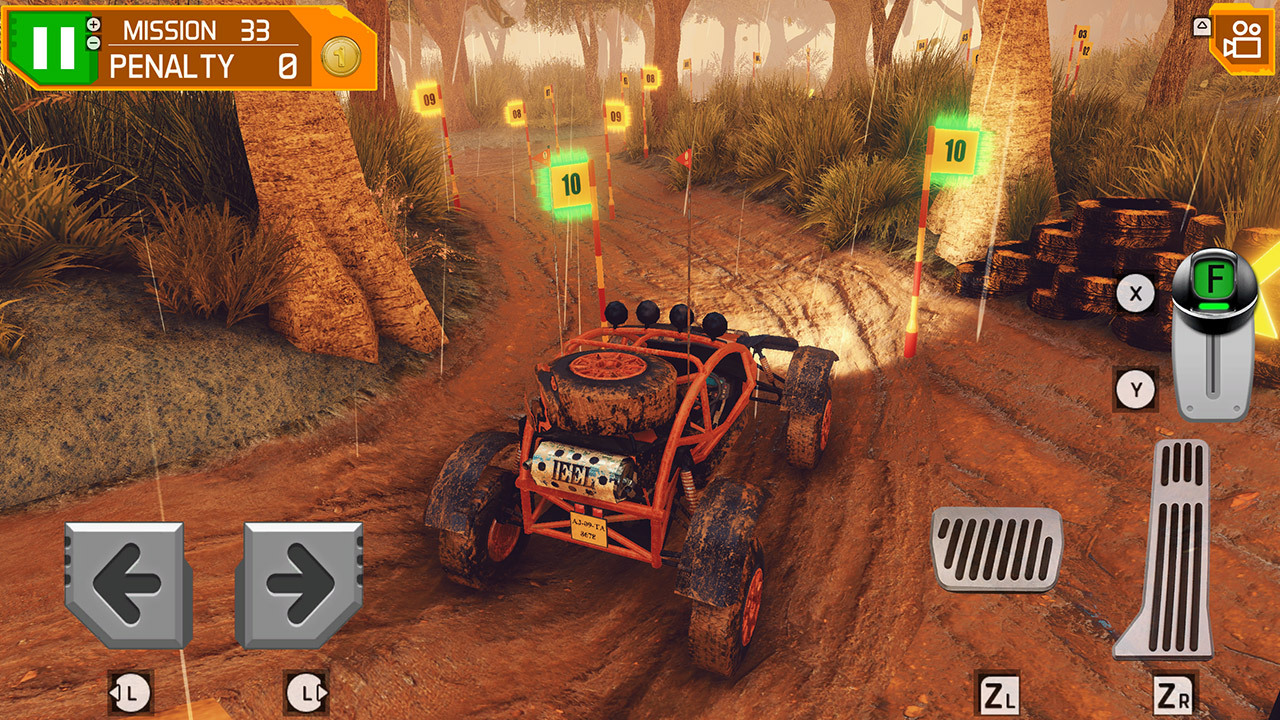 4×4 Dirt Track ($5.99 from $11.99 until 2/18)
AAA Clock ($1.99 from $9.99 until 2/18)
Art Sqool ($1.99 from $12.99 until 2/18)
Aspire: Ina's Tale ($8.70 from $12.99 until 2/18)
Battleship ($9.99 from $19.99 until 2/18)
Blade Strangers ($19.99 from $39.99 until 2/18)
Car Driving Simulator ($6.99 from $13.99 until 2/18)
Carnage: Battle Arena ($4.49 from $14.99 until 2/18)
Cave Story+ ($19.99 from $29.99 until 2/18)
Chess Royale ($1.99 from $2.99 until 2/18)
City Driving Simulator ($5.99 from $11.99 until 2/18)
Clue: Classic Mystery Game ($14.99 from $29.99 until 2/18)
Code of Princess EX ($19.99 from $39.99 until 2/18)
Critadel ($14.99 from $19.99 until 2/18)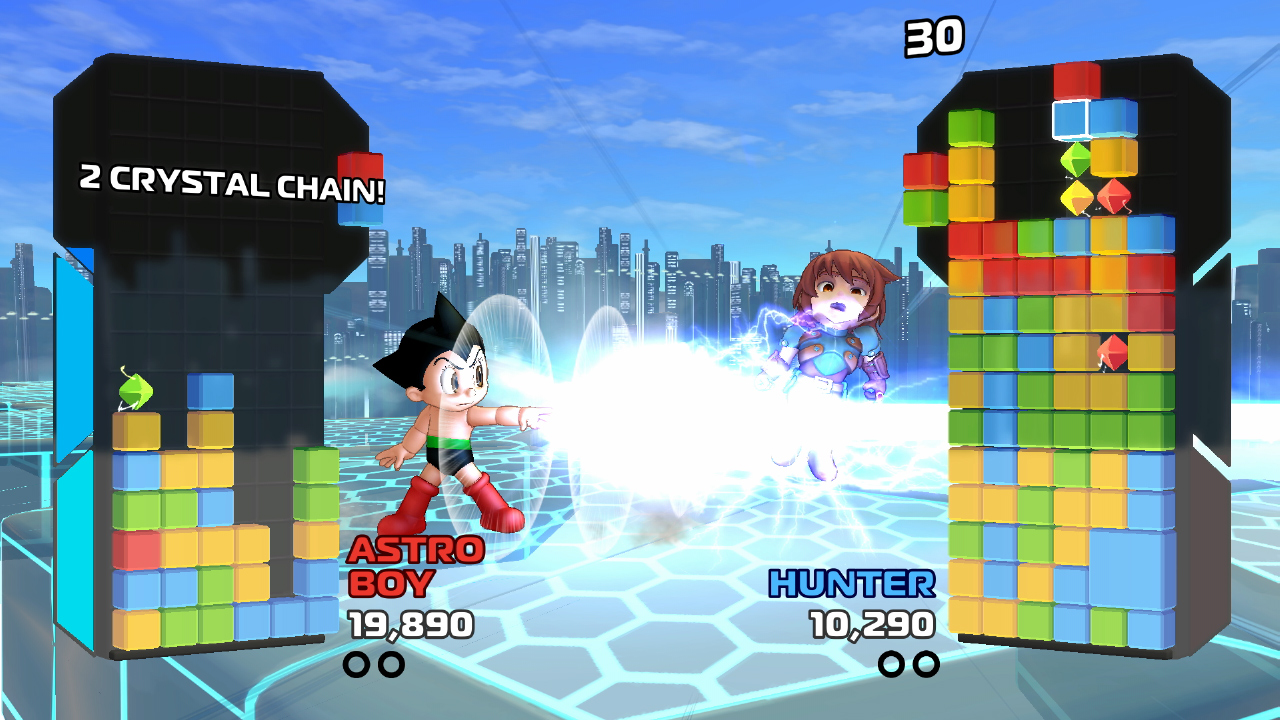 Crystal Crisis ($9.99 from $19.99 until 2/18)
Cycle 28 ($1.99 from $6.99 until 2/18)
Dragon Audit ($4.99 from $9.99 until 2/18)
Driving World: Aspen ($5.99 from $11.99 until 2/18)
Dungreed ($9.99 from $14.99 until 2/18)
Ekstase ($9.89 from $14.99 until 2/18)
Emergency Driver Simulator ($6.99 from $13.99 until 2/18)
Graceful Explosion Machine ($6.49 from $12.99 until 2/18)
Horror Tales: The Wine ($5.99 from $14.99 until 2/18)
Infernium ($4.99 from $24.95 until 2/18)
Jin Conception ($9.90 from $15.00 until 2/18)
Koral ($2.39 from $11.99 until 2/18)
Lost Artifacts ($3.99 from $9.99 until 2/18)
MIND: Path to Thalamus ($2.39 from $11.99 until 2/18)
Monster Truck Arena ($5.99 from $11.99 until 2/18)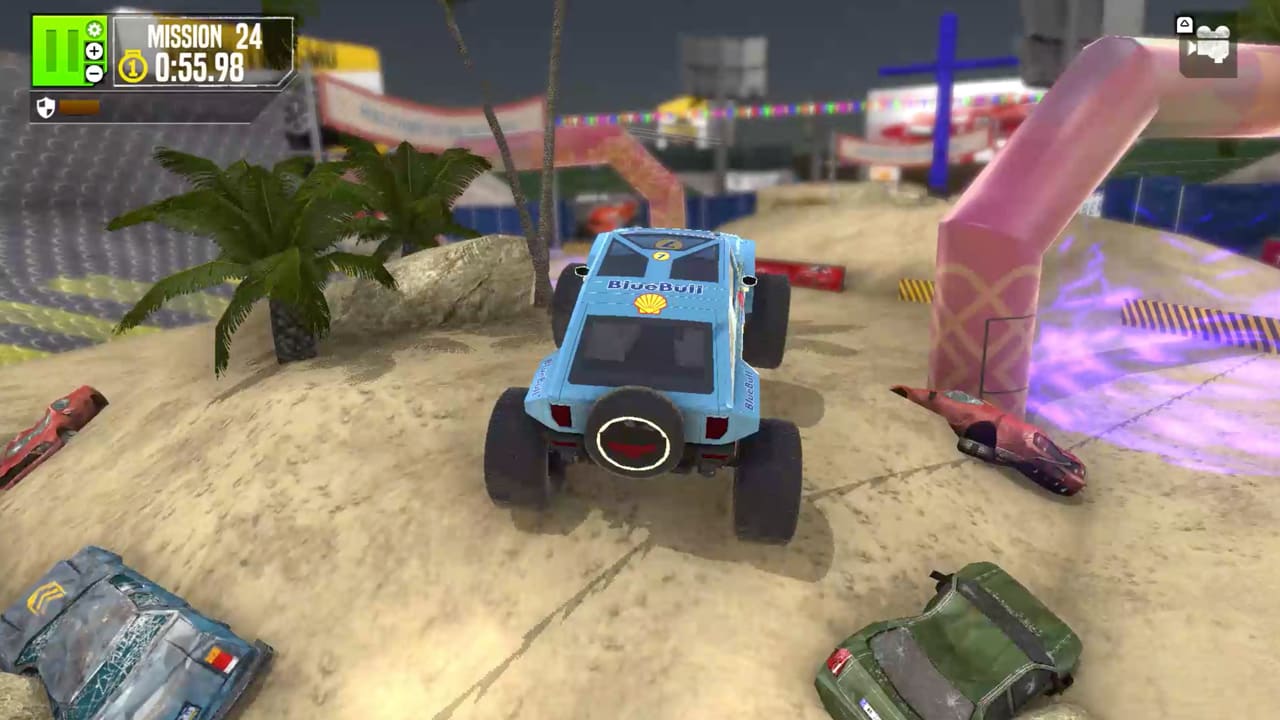 Monster Truck XT Airport Derby ($5.99 from $11.99 until 2/18)
Redout ($19.99 from $39.99 until 2/18)
RemiLore ($19.99 from $39.99 until 2/18)
Spectacular Sparky ($9.99 from $14.99 until 2/18)
The End is Nigh ($9.99 from $14.99 until 2/18)
Tiny Barbarian DX ($19.99 from $29.99 until 2/18)
Umihara Kawase Fresh! ($19.99 from $39.99 until 2/18)
That's all for today, friends. We'll be back tomorrow with the rest of this week's releases, with the most notable looking to be Gem Wizards Tactics. There should be a very healthy list of new sales to sort through, so that should be fun. I hope you all have a terrific Thursday, and as always, thanks for reading!