Each and every day new mobile games are hitting the App Store, and so each week we put together a big old list of all the best new releases of the past seven days. Back in the day the App Store would showcase the same games for a week, and then refresh those features each Thursday. Because of that developers got into the habit of releasing their games throughout Wednesday or very early Thursday in order to hopefully get one of those coveted features spots. Nowadays the App Store refreshes constantly, so the need for everyone to release all on the same day has diminished. Still, we've kept our weekly Wednesday night format as for years that's the time people knew to check TouchArcade for the list of new games. And so without further ado please check out the full list of this week's new games below, and let us know in the comments section which games you'll be picking up!
---
Astro Blast: A Puzzle Journey (Free)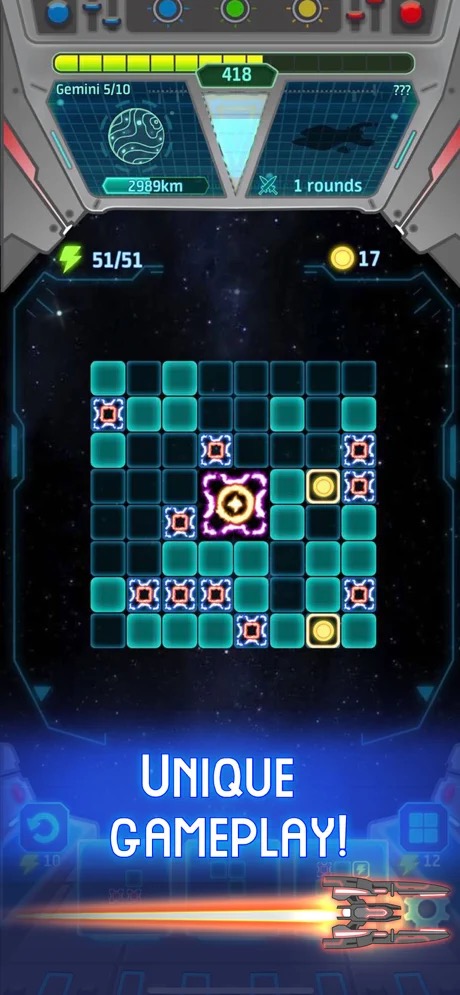 iTunes Description
In the year 20XX, mysterious energy elements have appeared all over the universe. The most powerful forces of the known galaxies are competing for control of these elements – threatening the survival of human beings on Earth in the process. Scientists on Earth have assembled the latest technology, creating starships that harness this mysterious energy and search the galaxies for its source – in hopes of averting disaster for planet Earth.
Forum Thread: Astro Blast: A Puzzle Journey (by Millo Games Inc)
---
BAROQUE (Free)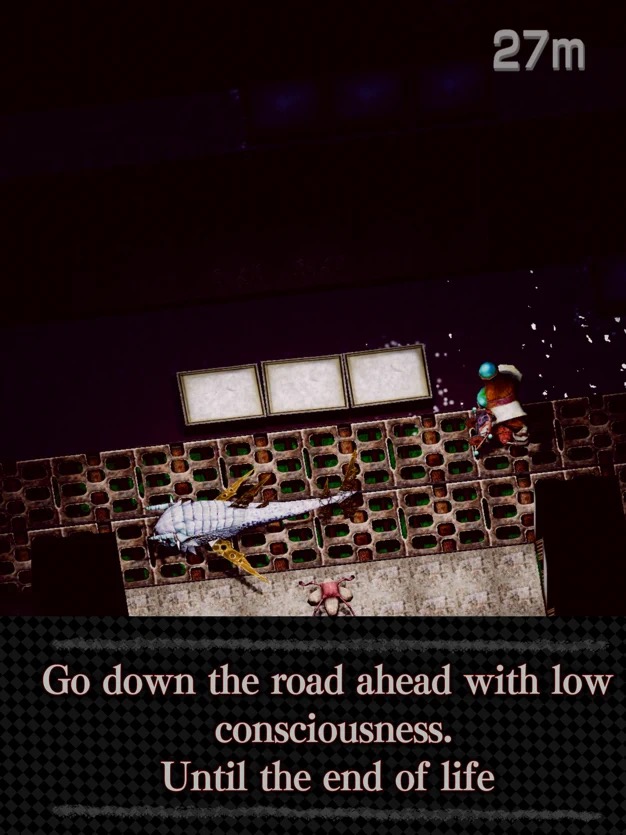 iTunes Description
Become a Meta-Being and go to Neuro Tower…

The world collapsed due to the unprecedented disaster "Great Heat".
In this distorted world, people couldn't keep their shape as human beings.

You noticed that you became a Meta-Being "Grue"
and wandered around the distorted and ever-changing "Neuro Tower".
Forum Thread: BAROQUE ~Become a Meta-Being~ (by sting co.)
---
Big Tournament Golf ACA NEOGEO ($3.99)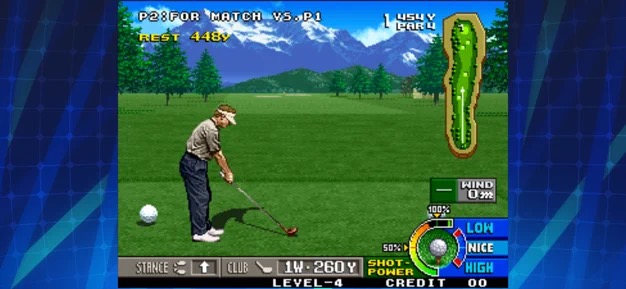 iTunes Description
BIG TOURNAMENT GOLF is a golf game released by SNK in 1996.
Players can choose from a total of six golfers with different abilities and play on courses located around the world such as Australia or Germany.
Players can test out their golf game skills against friends with game modes such as "STROKE PLAY" and "MATCH PLAY (2P battle only)".
Forum Thread: Big Tournament Golf ACA NEOGEO (by SNK)
---
Birdbrain (Free)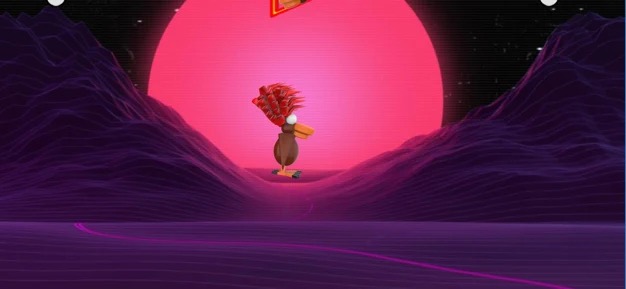 iTunes Description
The worlds hardest kids game! Control Birdbrain as he flies gracefully through the air, avoiding farmers, pitchforks, bricks and even laser beams to get that bread!

The worlds hardest kids game! A perfect blend of casual gameplay and comedy storytelling.

You control Birdbrain by holding your thumbs on on either side of the screen to make him fly forwards and backwards. Time your flight pattern perfectly by avoiding angry farmers, bricks and laser beams to eat as much bread as you possibly can!
Forum Thread: Birdbrain (by Lewis Costello)
---
Blacken Slash Lite (Free)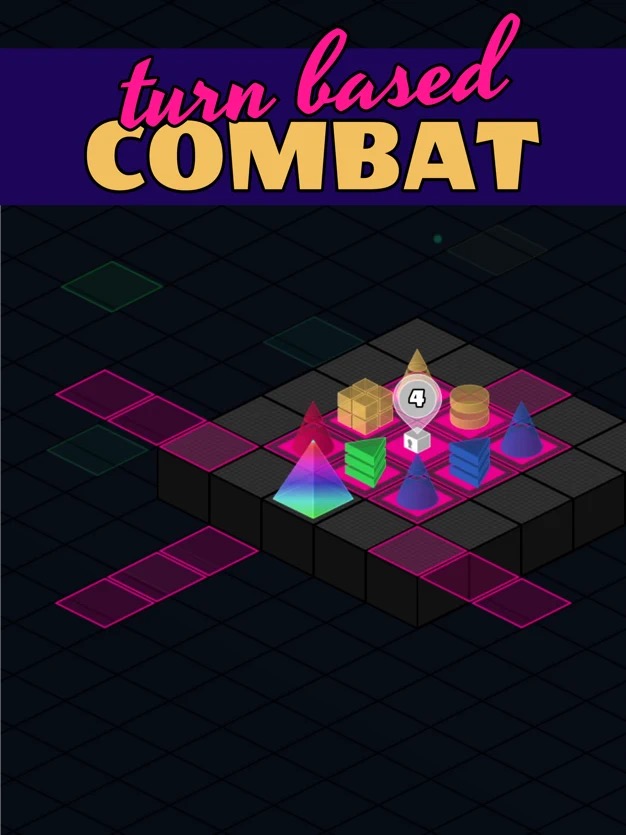 iTunes Description
You're the embodiment of color. You must return the rogue colors to the prismatic fold. What that means? You'll have to beat the game to find out!

Blacken Slash fuses tactical turn-based combat and fast-paced hack, slash and loot gameplay – and takes only the best out of both genres to create a simple, yet endlessly rewarding gameplay experience where you fight, loot, improve and repeat until you die. And then you go again!
Forum Thread: Blacken Slash Lite (by Mario Kaiser)
---
Dungeon Legends 2 ($1.99)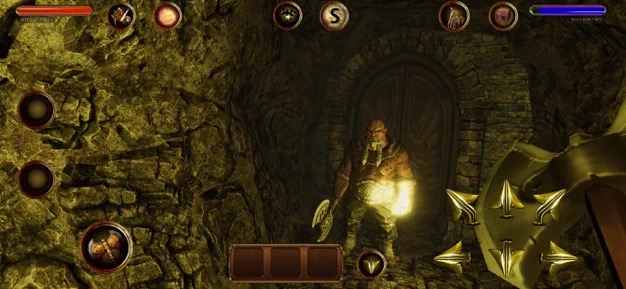 iTunes Description
Dungeon Legends 2 is an addictive RPG Dungeon Crawler with graphics that will allow you
to enter the amazing fictional world of monsters.
If you are a fan of RPG Dungeon Crawler games and games where you have to solve
various quests, then Dungeon Legends 2: RPG Game is the game for you.
Dungeons Legends 2 is the sequel to Dungeons Legends RPG.
Forum Thread: Dungeon Legends 2 (by Dreaming Wizard Games)
---
Dungeon Dwarves (Free)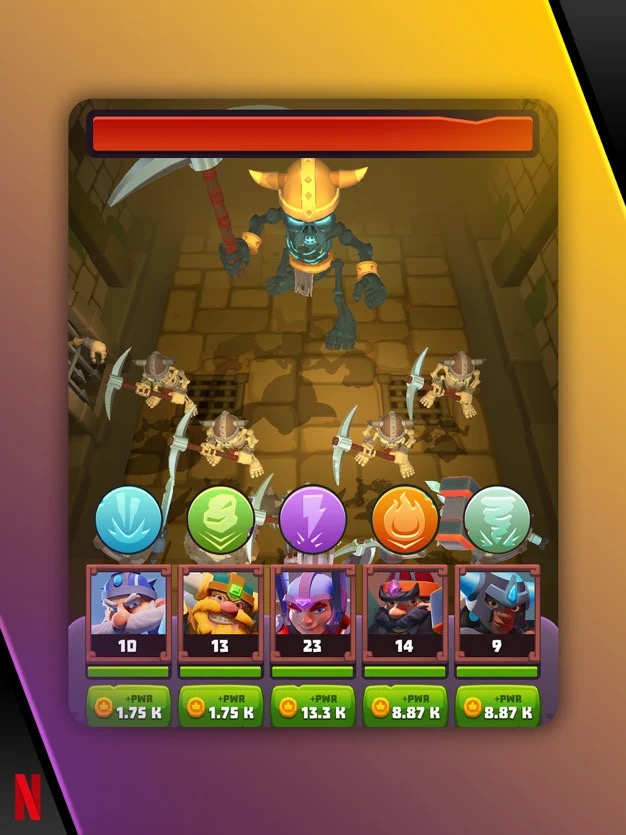 iTunes Description
Behold the ultimate idle dungeon crawler! Explore dungeons, vanquish monsters, and collect goodies to upgrade your warrior's abilities and weapons.

Tap your way through deep dungeons, fight as a team and show your enemies what Dwarves are really made of!
Forum Thread: Dungeon Dwarves (by Netflix)
---
Dungeon and Gravestone ($4.99)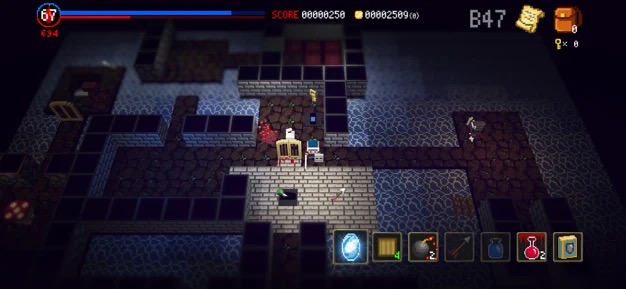 iTunes Description
Flimsy first look, full of hidden depth in reality! Dungeon RPG where you die many times!!

Over 400,000 downloads! It's been 5 years since Dungeon of Gravestone release and it's time for comeback! With new system and all freshened up story, Dungeon and Gravestone for your iPhone! This is IT! It's your turn to set up gravestone
Forum Thread: Dungeon and Gravestone (by Wonderland Kazakiri)
---
Electric Trains (Free)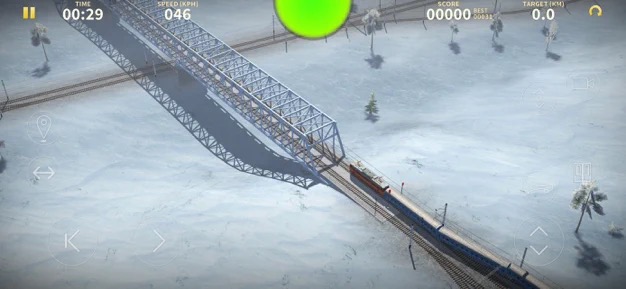 iTunes Description
Electric trains is very dynamic and interactive train simulation game with a third-person view. The game has easy and intuitive controls. You can drive the train and control railroad switches ahead your train. Heavy traffic and railroad configuration will make missions more difficult to accomplish. You can transport passengers, coupling and carry cargo rail cars to earn maximum scores.
Forum Thread: Electric Trains (by Evgeny Kolesnikov)
---
Encodya ($9.99)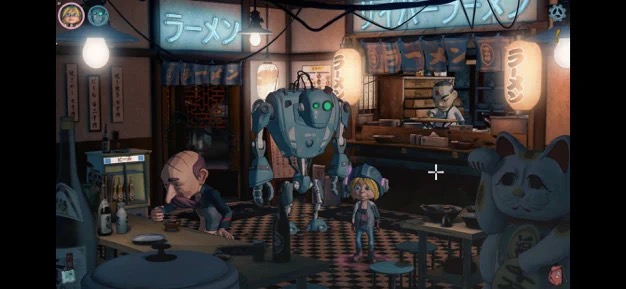 iTunes Description
Neo Berlin 2062. Tina – a nine-year-old orphan – lives with SAM-53 – her big clumsy robot guardian –in a rooftop makeshift shelter in Neo-Berlin, a dark megalopolis controlled by corporations. Tina is an urban jungle kid, who has learned to live alone, scavenging from city dumpsters and eking out a living from scraps. Her funny robot is always with her, programmed to protect her no matter what.

One day, the little girl discovers that her father left her an important mission: to finish his plan to save the world from grayness! Tina and SAM embark on an incredible adventure across different realities full of bizarre robotic creatures and grotesque human beings. Through puzzles and exciting dialogues, they'll find out the true meaning of being alive.
Forum Thread: Encodya (by Assemble Entertainment)
---
Hextech Mayhem (Free)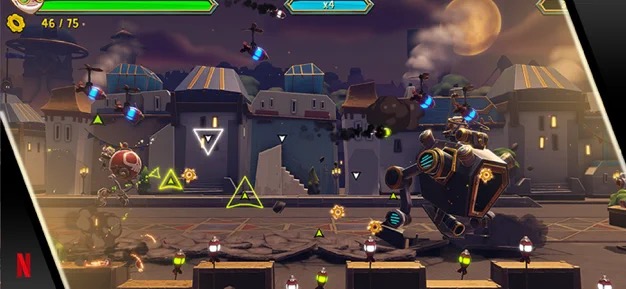 iTunes Description
In this fast-paced rhythm runner, every action has an explosive reaction and no amount of mayhem is too much. Take on the role of Ziggs as you rampage through the neighborhoods of Piltover.

Bomb, bounce and bop to the beat of the music to avoid obstacles, disarm enemies and light fuses to achieve maximum chaos. Cause musical mayhem while outrunning no-fun-allowed Heimerdinger in your quest to build the greatest bomb the world has ever seen.
Forum Thread: Hextech Mayhem (by Netflix)
---
Monster Breakout! (Free)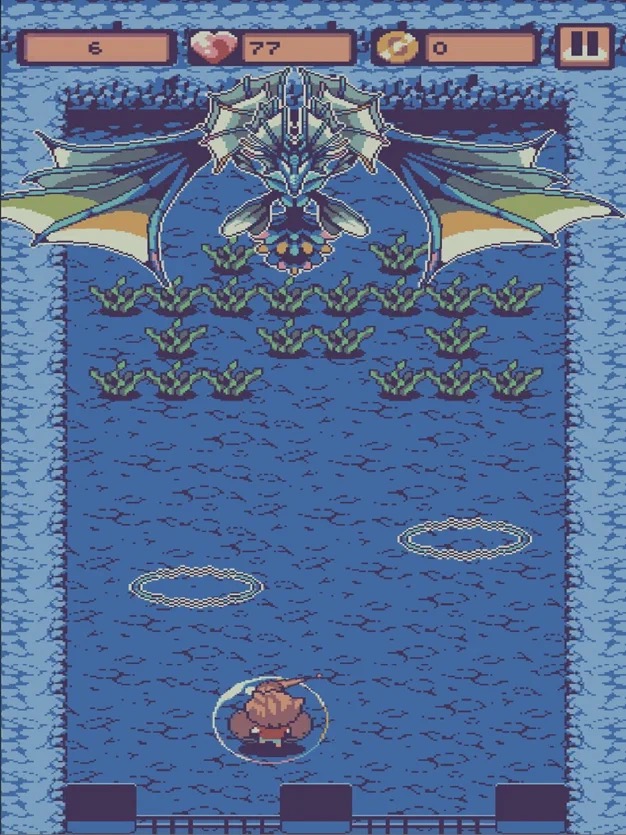 iTunes Description
Enjoy the Classic Breakout game with a new RPG twist and beautiful Pixel Art!

The Brick breaker world is in danger! Monsters are attacking the village
Equip your shield and ball, break all obstacle and monster with your ball.
Defend your village from the monsters! and become the saviour of brick breaker world
In this RPG inspired breakout game
Forum Thread: Monster Breakout! (by Niji Games)
---
NOISZ STARLIVHT (Free)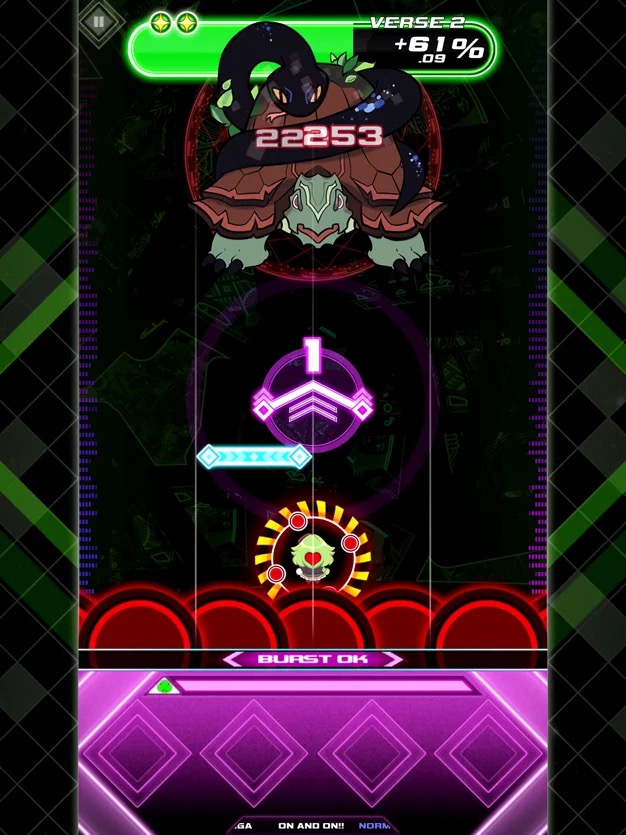 iTunes Description
A hybrid rhythm game / bullet hell shmup / visual novel. Become the new #1 hit idol group, battle interdimensional music monsters, rebel against your corporate overlords, wield a mighty soul-devouring experimental weapon, and be unstoppably, unapologetically gay in this standalone sequel to the 2018 rhythm bullet hell VN, NOISZ.
Forum Thread: NOISZ STARLIVHT (by Anarch Entertainment)
---
The Office: Somehow We Manage (Free)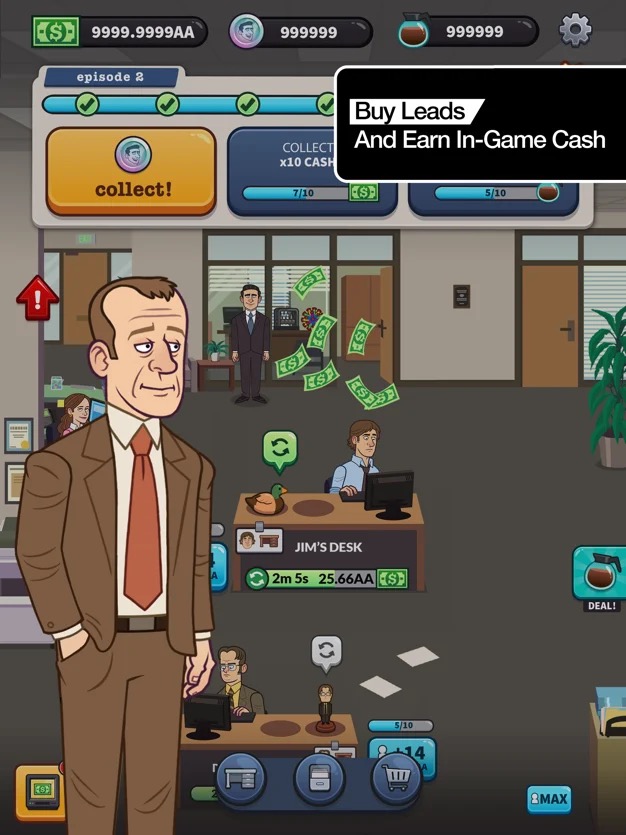 iTunes Description
Manage and unlock your favorite characters from the U.S. version of The Office and save Dunder Mifflin in this idle game! Collect cards, in-game cash and Scottcoins!

Tap your way to record profits at Dunder Mifflin! Get down to business with Michael Scott, Jim Halpert, Pam Beesly, Kelly Kapoor, Dwight Schrute, Stanley Hudson and your Scranton branch favorites and make some sales!
Forum Thread: The Office: Somehow We Manage (by Eastside Games)
---
Scarab of Ra ($4.99)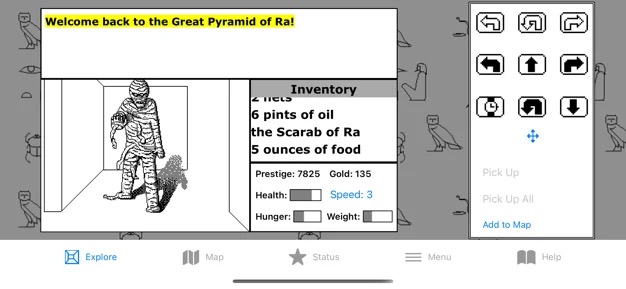 iTunes Description
The shareware classic from 1987 is back! This new version faithfully recreates the original in stunning fat-pixeled black and white, just like on the old Mac Plus.

Explore the mazes of the Great Pyramid of Ra! Each level is a new, larger, random maze to solve. Find tools and supplies abandoned by earlier, failed expeditions, try to avoid the traps, and encounter dangerous animals and the fearsome Guardians as you seek the three sacred Talismans of Ra the Sun-God. This faithful, retro-styled recreation of the original shareware classic from 1987 also offers optional new game features including new tools and hazards, and controls that allow you to tone down Animal Ferocity and the dangers of traps to suit your preference.
Forum Thread: Scarab of Ra (by Semicolon LLC)
---
Scream Barbellman (Free)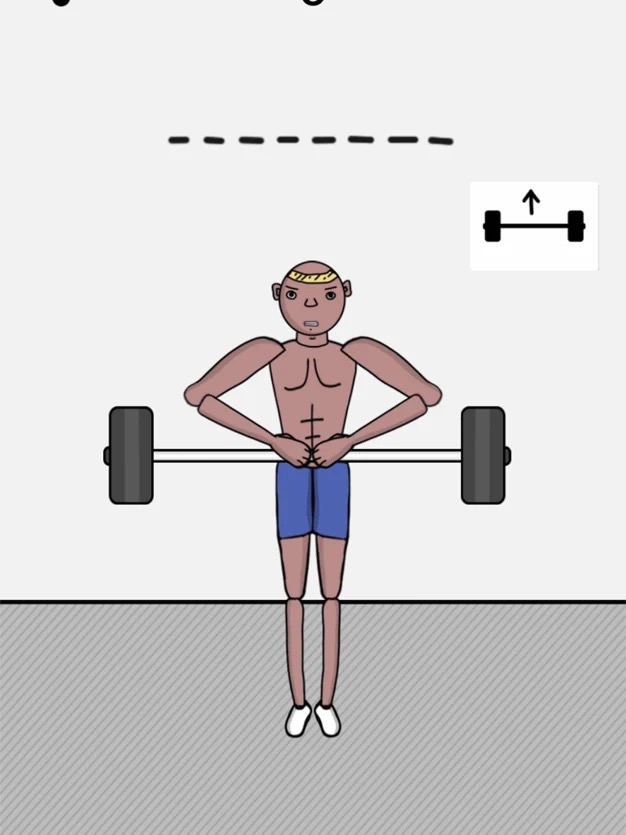 iTunes Description
Use voice to lifting barbell

Use voice to lifting barbell , gradually it will be play difficult for you , an obstacle appears , you need to lift the bar by miss obstacles

Good Luck ! 🙂
Forum Thread: Scream Barbellman (by Yersultan Kazakbayev)
---
Snake Champions (Free)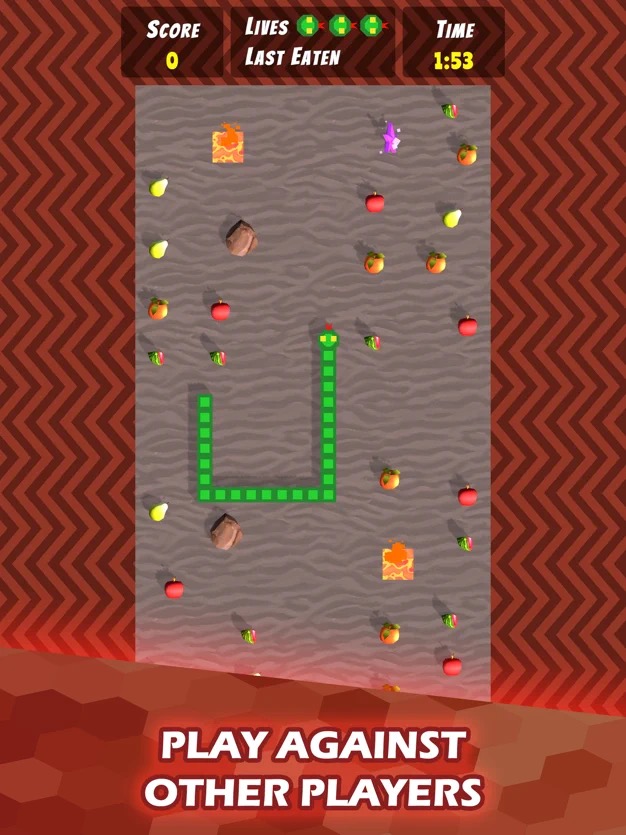 iTunes Description
A fresh take on the classic snake game of the 90s. Hone your skills and play against players around the globe to win real-world prizes or just play for fun. Eat the same type of fruit consecutively to score big combo bonus points, collect power ups and unlock all playable snake characters. Powered by the Skillz multiplayer eSports platform ensuring fair skill based competition with features such as leaderboards, tournaments, trophies and a loyalty program which rewards you just for playing. Embrace your inner competitive self and become a Snake Champion!
Forum Thread: Snake Champions (by Escape 95)
---
Technopoly – Industrial Empire (Free)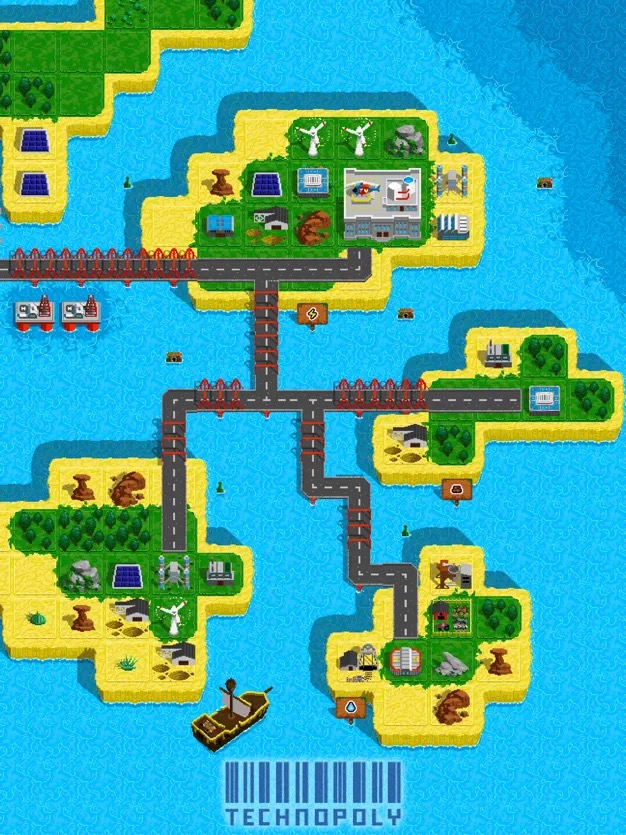 iTunes Description
Are you ready to become the ultimate business manager in one of the most exciting factory building management game? How about putting your construction management skills to use with this tap tap factory building manager? Spend your time looking after your very own industrial area and make money from the proceedings. In this building simulator, you must look after the industrial building establishments and be patient enough to make money and collect it on the correct time.
Forum Thread: Technopoly – Industrial Empire (by Robert Grzybek)
---
Tireur de Couleur ($0.49)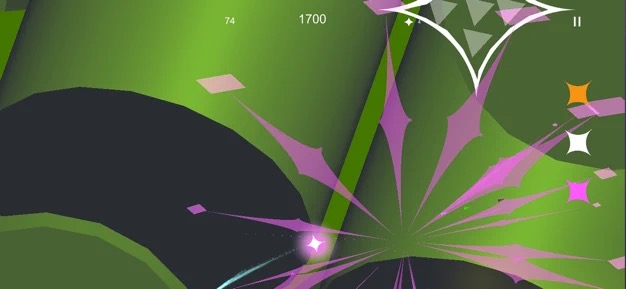 iTunes Description
Your perception will be sharpened in this special endless space shooter. In infinite levels you hunt various opponents and you don't just have to be a good shooter, you also have to quickly choose the right weapon beforehand. The aim is to survive as long as possible and achieve a high score by killing many enemies. This game requires all your concentration and skill, because you have to position your device correctly at the right moment in order to refuel your ship. You fly through beautiful abstract worlds and experience impressive color explosions.
Forum Thread: Tireur de Couleur (by CodedArt)
---
Untold Adventure: Shop Master (Free)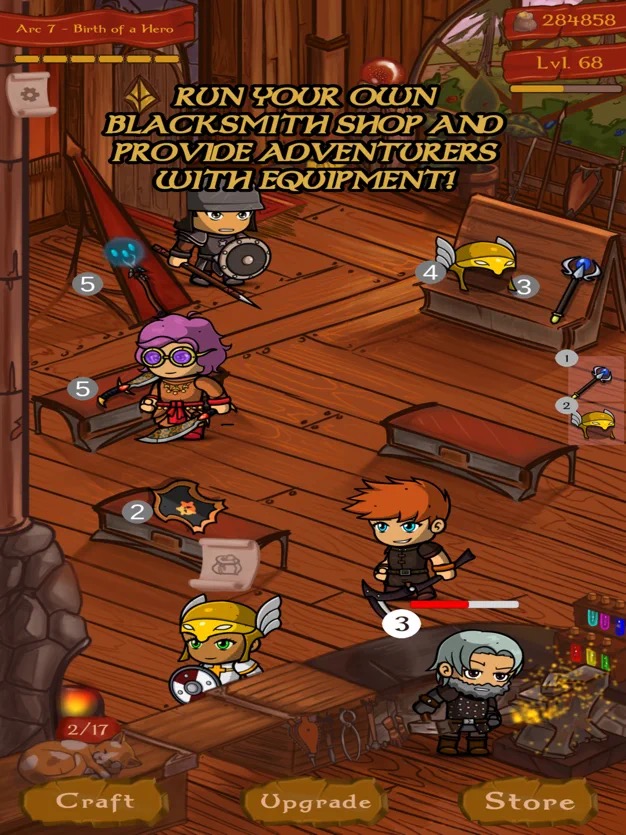 iTunes Description
Run your own blacksmith shop in this medieval tycoon simulation game! Uncover a story with over 100+ dialogs with your customers and craft over 100+ items!

Manage your own medieval blacksmith shop – craft and upgrade epic weapons and armor, equip and prepare your squad for original adventure quests.
Forum Thread: Untold Adventure: Shop Master (by User Unknown Studios)
---