Each and every day new mobile games are hitting the App Store, and so each week we put together a big old list of all the best new releases of the past seven days. Back in the day the App Store would showcase the same games for a week, and then refresh those features each Thursday. Because of that developers got into the habit of releasing their games throughout Wednesday or very early Thursday in order to hopefully get one of those coveted features spots. Nowadays the App Store refreshes constantly, so the need for everyone to release all on the same day has diminished. Still, we've kept our weekly Wednesday night format as for years that's the time people knew to check TouchArcade for the list of new games. And so without further ado please check out the full list of this week's new games below, and let us know in the comments section which games you'll be picking up!
---
Crust Crusaders (Free)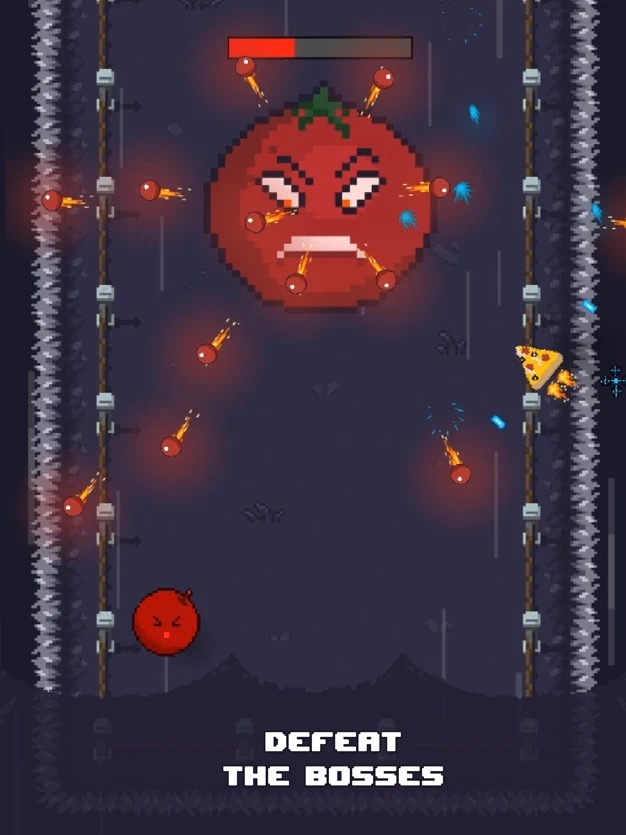 iTunes Description
Crust Crusaders is a unique shoot 'em up roguelike. The toppings you select effect your abilities. For example, pepperoni gives you a double blaster, while mushrooms give you a shield. Not one playthrough will be the same. Are you ready to defeat the evil veggies and save the planetary pie?
Forum Thread: Crust Crusaders (by Astro Hound)
---
Foregone ($4.99)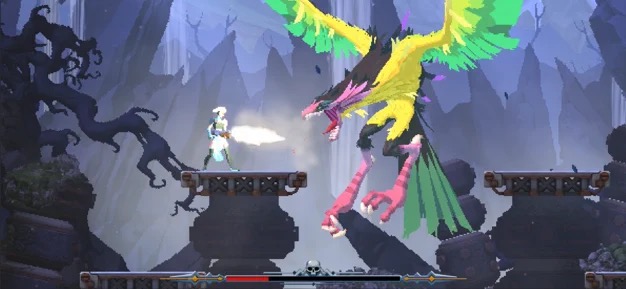 iTunes Description
Foregone is a fast and fluid 2D action-platformer packed with legendary loot and stunning pixel art. Collect an arsenal of powerful weapons and upgradeable skills, then use them to shoot and slash your way through hand-crafted pixel environments hiding a treasure trove of secrets. Unravel a compelling story of regret and conspiracy as you slice your way through hordes of enemies and carry out your mission to save Calagan from total annihilation.
Forum Thread: Foregone (by Big Blue Bubble)
---
Forklift Extreme 3D (Free)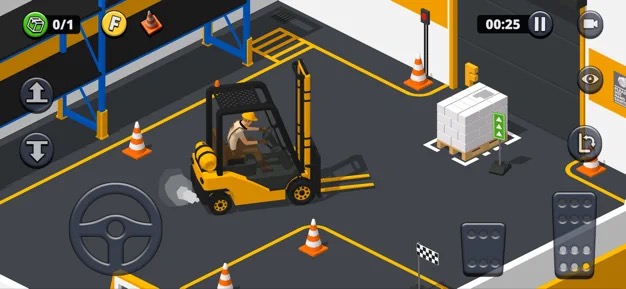 iTunes Description
Forklift Extreme 3D simulator 2021 gives you the complete physics challenge and handling feeling adventure that you ever wanted. Ride in the warehouses and pick up the pallets to place them in required locations on different shelves and heights. Sometimes you will need to do multiple drop-off and pickups in this incredible forklift challenge 3D simulator. There are many challenges that you need to complete like driving on time, driving without destroying anything or opposite – to destroy as many objects as possible. This mix is by far the best physical forklift game of all forklift games you can find on the store with unique 3D graphics and physical environments.
Forum Thread: Forklift Extreme 3D (by Last Man Gaming)
---
Gem Wizards Tactics ($9.99)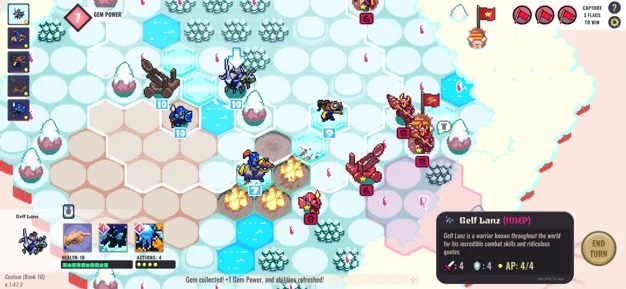 iTunes Description
Don't let the cute art fool you: this is a deep, complex tactics game that'll provide a wicked challenge for years to come! From the designer of 100 Rogues and Auro: A Monster Bumping Adventure!

Gem Wizards Tactics is a turn-based strategy game with randomly generated maps and complex asymmetrical factions! Designed around endless single player play, Gem Wizards Tactics has three factions each with their own unique abilities which not only combine within factions, but you can also pick up units from other factions and combine them into your army to create totally unheard of new strategies!
Forum Thread: Gem Wizards Tactics (by Keith Burgun Games)
---
Graffiti Smash (Free)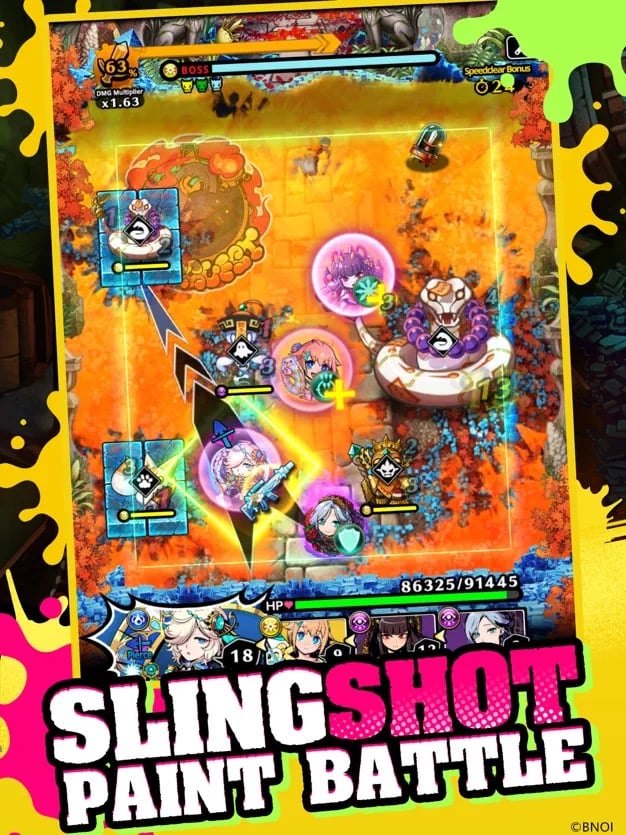 iTunes Description
Slingshot to paint surfaces and get power boosts. Enjoy PvP matches via a real-time online battle system. Co-op with friends to clear dungeons and beat bosses. Enjoy a script of 1 million plus words that tells stories about the bonds and dynamics between people in a post-apocalyptic world!
Forum Thread: Graffiti Smash (by Bandai Namco/Boltrend Games)
---
Ice League Hockey (Free)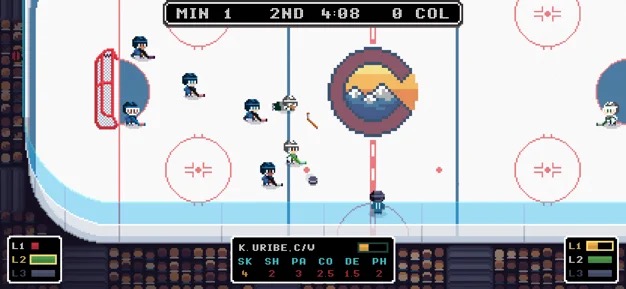 iTunes Description
Grab your sticks and face off at center ice in Koality Game's Ice League Hockey! Choose a league, select a team and lead your players to the Cup. Get charged with a penalty for fighting and test your defense. Or attack on a power play and use your passing skills to catch your opponents off guard. Either way, you can become the next dynasty in the hottest hockey game on ice. This is the Ice League.
Forum Thread: Ice League Hockey (by Koality Game)
---
Maracaibo Digital ($7.99)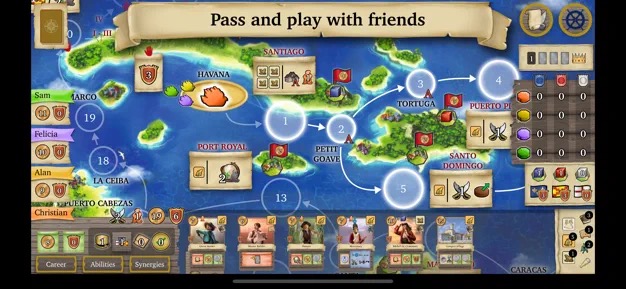 iTunes Description
The official adaptation of Alexander Pfister's award-winning strategy board game for 1 to 4 players.

Play as an adventurer and sail around the Caribbean! Upgrade your ship, complete quests, and engage in combat. Every card you buy will unlock new abilities and bonuses to outwit your opponents.

The board changes every round, and your strategy will have to keep up. Will you play slowly, buying as many cards as you can? Or will you race to the final space to catch your opponents by surprise?
Forum Thread: Maracaibo Digital (by Spiralburst Studio & Game's Up)
---
NAM-1975 ACA NEOGEO ($3.99)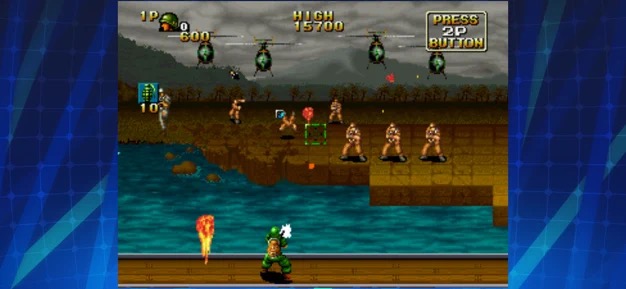 iTunes Description
NAM-1975 is an action game released by SNK in 1990.
It was one of the first ever games released on NEOGEO!
Players will take on the role of U.S. Special Forces soldiers braving a harsh battlefield as they try to survive a series of deadly firefights.
Players will need to use collectible power-ups and other abilities such as their evasive roll to complete their mission!
Forum Thread: NAM-1975 ACA NEOGEO (by SNK Corporation)
---
Shock Troopers ACA NEOGEO ($3.99)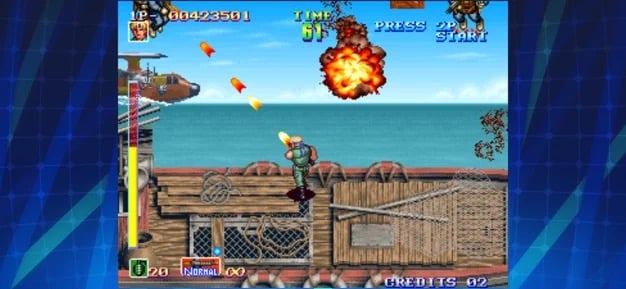 iTunes Description
SHOCK TROOPERS is an action game released by SNK in 1997.
Players take part in a rescue operation for Dr. George and his granddaughter who have been kidnapped by the evil organization Bloody Scorpion.
The game features the ability for players to choose which route to progress, adding even more replayablity to the title.
Forum Thread: Shock Troopers ACA NEOGEO (by SNK Corporation)
---
SOTANO – Mystery Escape Room ($3.99)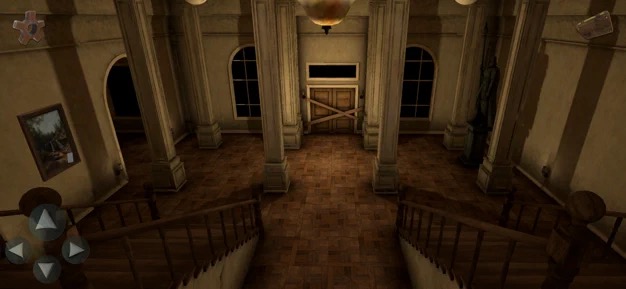 iTunes Description
Sotano is a first person 3d escape room puzzle adventure, similar to games you may have played in the '90's or similar to a virtual escape rooms you may have played. An indoor immersive world that you explore and an inventory where you can collect and use items you find along the way to solve puzzles and escape the rooms.
Forum Thread: SOTANO – Mystery Escape Room Adventure (by M9 Games)
---
Squared – Adjacent Stones (Free)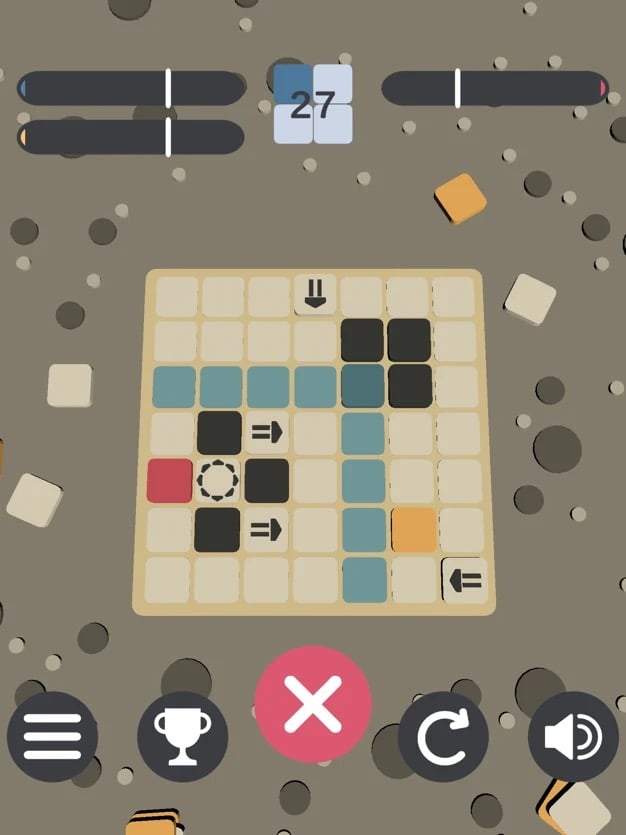 iTunes Description
In this Puzzle / Logic game you need to convert enough stones from the field to win the level. The amount of necessary stones will vary and there is an AI Opponent who will try to out-play you. You can only move in straight lines from stones that you already control. Stones that you move over, will fall into your control. Play combinations by bordering two sides of a neutral stone to obtain it. Border three sides of an opponent stone to gain control over it. The combinations will be crucial to win some levels, especially if you try to beat them with the least amount of moves.
Forum Thread: Squared – Adjacent Stones (by Sebastian Hofer)
---
Undestroyed (Free)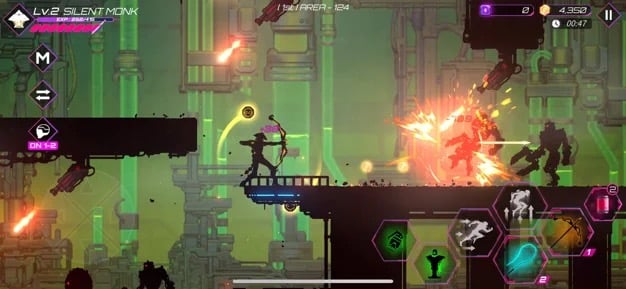 iTunes Description
For some unknown reason, an AI went rogue and annihilated humanity, and the light faded from the world.

Even the last remaining hope that is the shelter has been detected and attacked. You as an adventurer with your mechanical body must discover the forgotten technology and bring the light back to this dark world.

Undestroyed takes place in a futuristic cyberpunk world. It is a roguelike shadow-scrolling action game in which you clear one machine cell at a time in a world populated by rampaging robots.
Forum Thread: Undestroyed (by Keymaker/Dreamplay)
---