Each and every day new mobile games are hitting the App Store, and so each week we put together a big old list of all the best new releases of the past seven days. Back in the day the App Store would showcase the same games for a week, and then refresh those features each Thursday. Because of that developers got into the habit of releasing their games throughout Wednesday or very early Thursday in order to hopefully get one of those coveted features spots. Nowadays the App Store refreshes constantly, so the need for everyone to release all on the same day has diminished. Still, we've kept our weekly Wednesday night format as for years that's the time people knew to check TouchArcade for the list of new games. And so without further ado please check out the full list of this week's new games below, and let us know in the comments section which games you'll be picking up!
---
Atlas Earth (Free)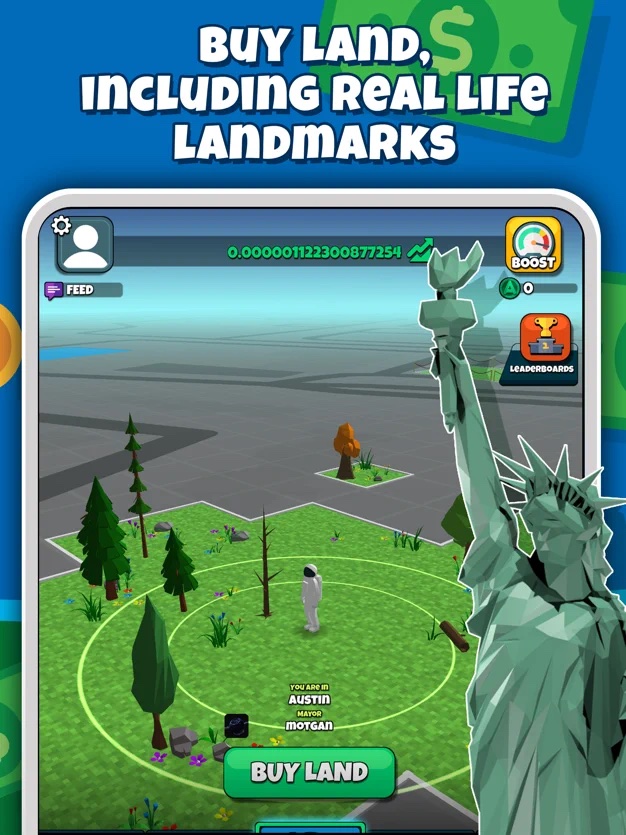 iTunes Description
ATLAS: Earth is a location-based app where users can buy virtual land that mirrors real-world locations, 900 square feet at a time. Purchase land anywhere near your physical location in the real world and it's yours to keep!

Each parcel of land you own earns you rent per second, every second of the day, every day of the year. Parcels start at just $5, and your first parcel is free.
Forum Thread: Atlas Earth (by Atlas Reality, Inc.)
---
Crazy Warriors (Free)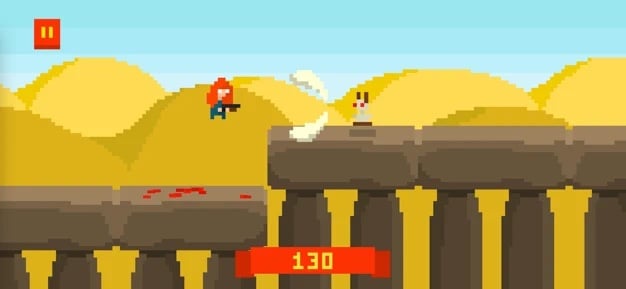 iTunes Description
Run, jump, shoot, surf and go as far as possible with this fun, easy to learn and very addictive game.
Get ready to play something completely different!
Forum Thread: Crazy Warriors (by Laurent Bakowski)
---
Downhill Legend (Free)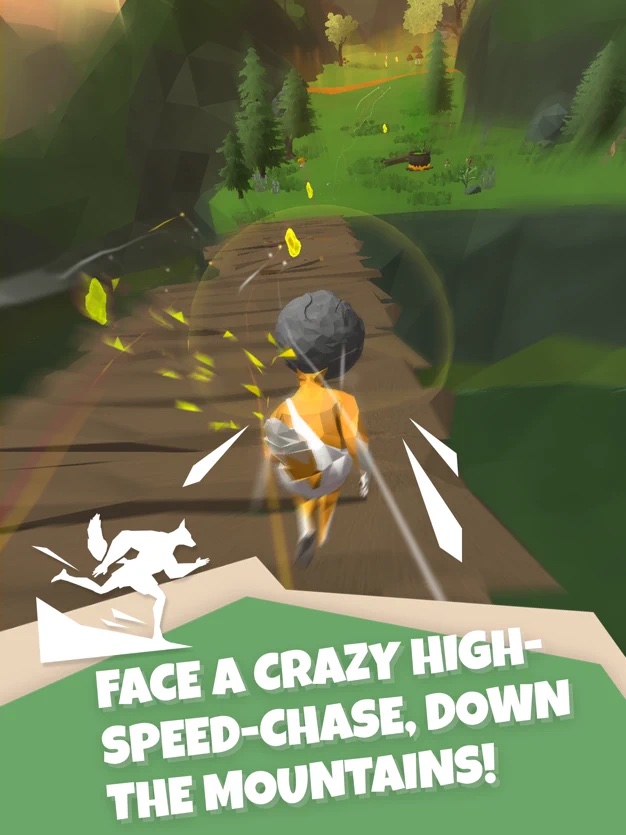 iTunes Description
Action-racing-fun from the creators of the legendary "SisyFox" arcade-console, the largest gaming-controller in the world. SisyFox combines physical activity and satisfying gameplay in a unique way – and now DOWNHILL LEGEND lets you explore the amazing world of SisyFox in a breathtaking race against time – with only your phone!
Forum Thread: Downhill Legend (by SisyFox)
---
Elta7 (Free)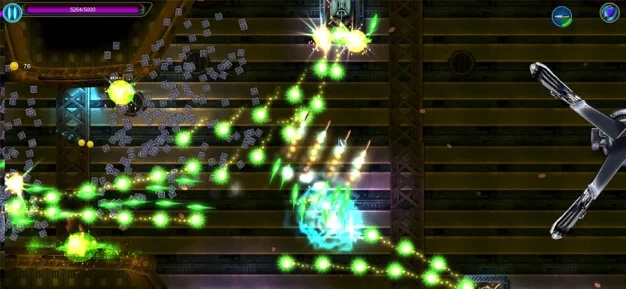 iTunes Description
The game is played by roguelike + demon city. It designs many operations such as weapons, equipment, chip buff, a variety of secondary weapons, weapon protection bonus and upgrade. The main weapons, secondary weapons and long-range weapons are freely combined, with complex and diverse terrain and fierce Skynet enemy.
Forum Thread: Elta7 (By BluSped.com)
---
Elysium Lost (Free)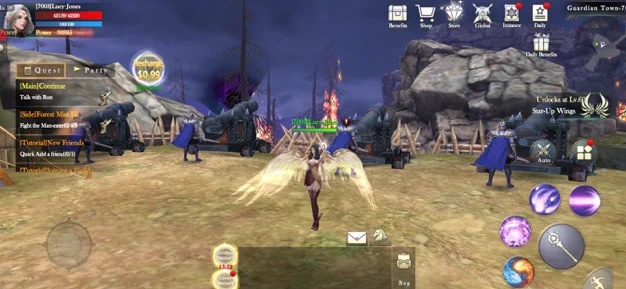 iTunes Description
Experience a medieval fantasy world with legendary narratives, large-scale wars, and explosive actions. As a Descendant of the Gods, how will you weave your legend?
Forum Thread: Elysium Lost (by 9Splay)
---
Final Fantasy VII – The First Soldier (Free)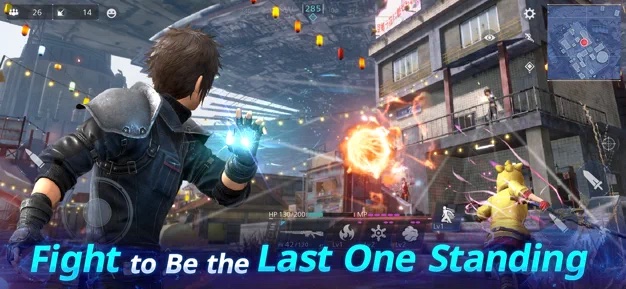 iTunes Description
Fight to join the ranks of Shinra's elite SOLDIER unit in this high-octane battle royale shooter, infused with RPG elements from the FINAL FANTASY series.Choose a combat style, such as Warrior or Sorcerer, and eliminate your rivals by any means necessary, be it gun, sword, or magic.

Defeat monsters to earn experience points and gil, call upon fan-favorite summons such as Ifrit to fight for you, and catch a chocobo to dash and glide across the battlefield.
Forum Thread: Final Fantasy VII – The First Soldier (by Square Enix)
---
Gaia Project ($9.99)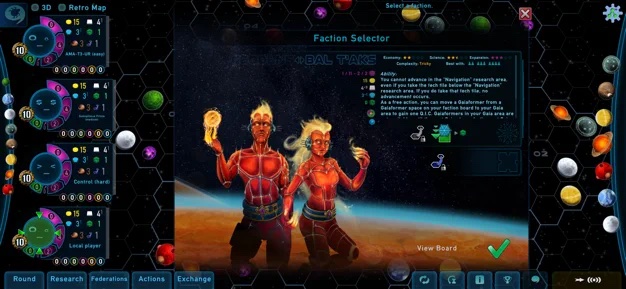 iTunes Description
In Gaia Project, each player controls one of 14 factions striving to peacefully colonize the Terra Mystica galaxy. Each faction has different environmental needs to survive on a planet. These needs have led the factions to master terraforming, enabling them to make different planet types habitable for themselves.

This is the official digital version of the board game Gaia Project by Feuerland Verlag.
Forum Thread: Gaia Project (by DIGIDICED)
---
The Game About People (Free)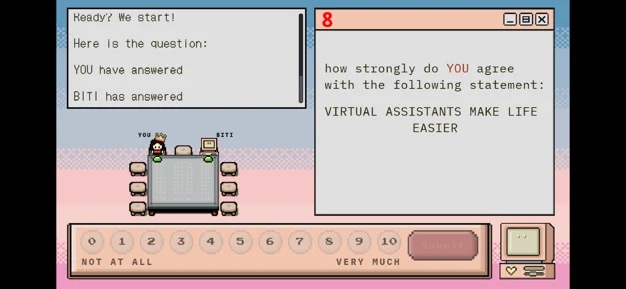 iTunes Description
Looking for a new and fun way to pass time with your family, friends, date, or coworkers? The Game About People is a self discovery and trivia game where you will be joined by our old, cute, and ever so curious computer BiTi while he asks questions about all of the players to see just how well they all know each other.
Forum Thread: The Game About People (by CompuPsych)
---
Geeked-Out Basketball (Free)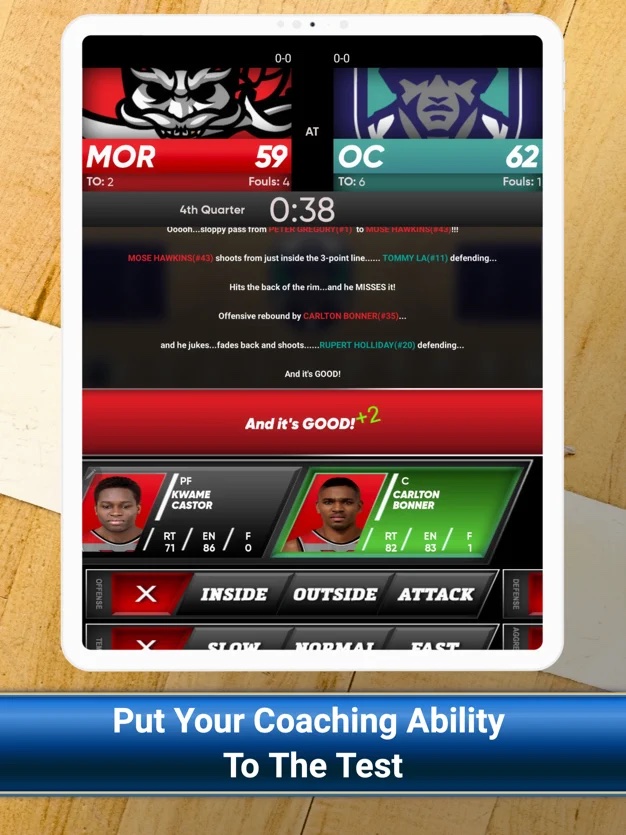 iTunes Description
See if you have what it takes to lead a basketball team to glory by testing out your coaching skills with Geeked-Out Basketball!

Use your knowledge of strategy and tactics to get your players performing on the court, while also keeping the locker room on your side and building chemistry within your team.

Your dreams of becoming a top basketball coach have never been closer to reality. All you need is right at your fingertips.
Forum Thread: Geeked-Out Basketball Sim Game (by Geeked-Out Games)
---
In My Shadow ($4.99)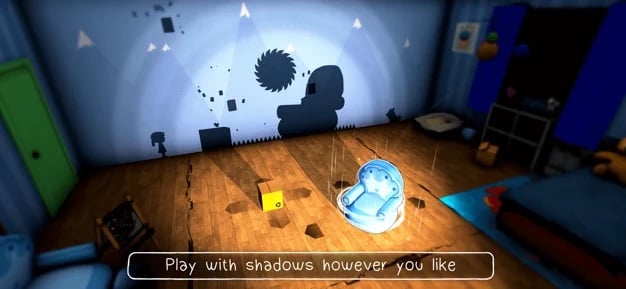 iTunes Description
Play with shadows in your own unique ways to solve imaginative puzzles as you unfold a journey of loss, nostalgia & acceptance.

The game tells the story of Bella,a young woman who had a fallout with her family years ago and now finds herself struggling to respond to her father's text message. Her childhood memories come to life as shadows on the wall of her house, and you must use those shadows to solve unique puzzles and help Bella try to let go of her past.
Forum Thread: In My Shadow (by Alcon Interactive Group)
---
INFECTED: Click Your Poison ($4.99)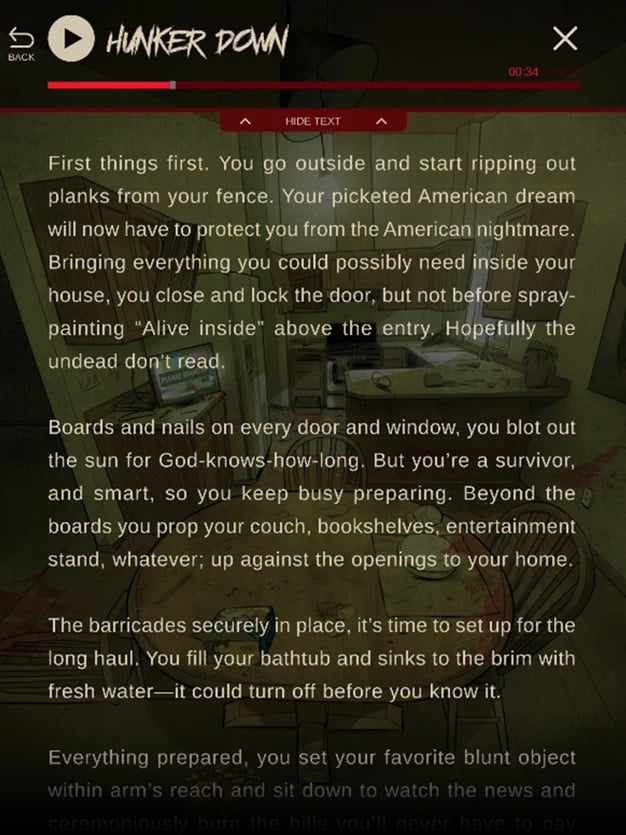 iTunes Description
Part game, part interactive audiobook, this bestselling branching-path story written by James Schannep has been brought to new life by narrator R.C. Bray through the alchemy of Cubus Games. Let this award-winning narrator be your guide through the dark, gritty, and often humorous zombie-infested wasteland. Live, die, and rise again based solely on the merit of your own decisions. But choose wisely, because there's no going back.
Forum Thread: INFECTED: Click Your Poison (by Cubus Games)
---
Jumanji: The Curse Returns ($1.99)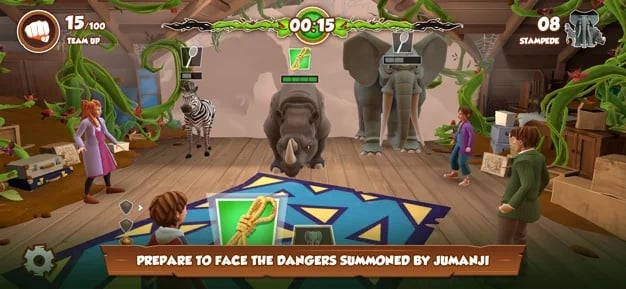 iTunes Description
A game for those who seek to find a way to leave their world behind… experience the Jumanji board game based on the 1995 film. The game combines the classic board game with exciting time attack, card matching mechanics. Roll the dice and read the riddle! Every round is a race against time to banish the danger as a team and reach the centre of the board. In the face of crocodiles, elephants and rhinos, rescue your friends from creeping vines and dodge the hunter, Van Pelt.
Forum Thread: JUMANJI: The Curse Returns (by Marmalade Game Studio)
---
Last Bastion ($9.99)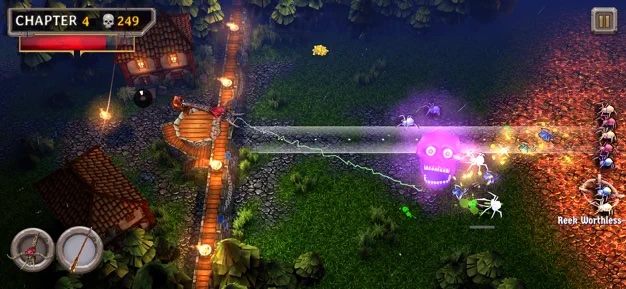 iTunes Description
Demon Iacobus has invaded your world, and Last Bastion is the only safe haven left. An evil dust cloud is gathering on the horizon and fast approaching the castle. Everyone is cowering with fear within the walls, making their peace with the dark end that awaits them… Everyone except a single brave dwarf warrior, sworn to stop this evil madness for once and all. The fate of the good will be decided here and now and defense of the Last Bastion is your hands.
Forum Thread: Last Bastion (by Sarper Soher)
---
Life in Adventure (Free)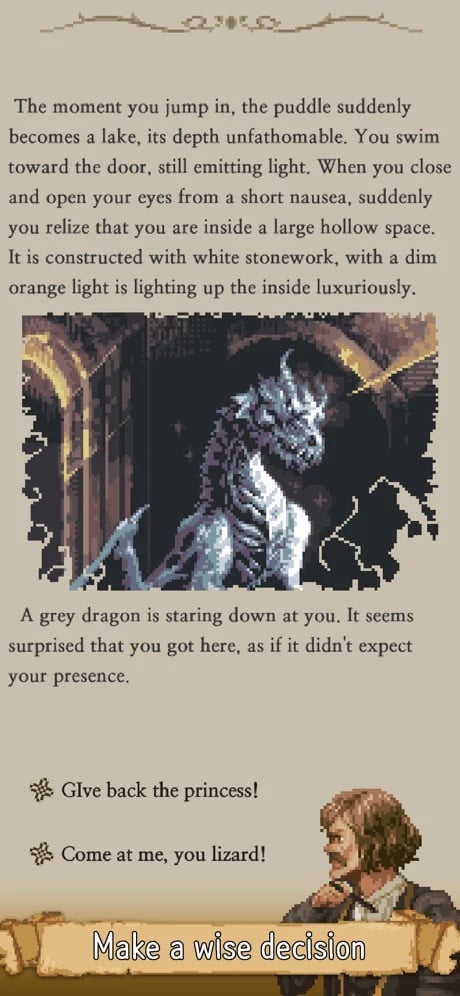 iTunes Description
'Life in Adventure' is a text-based game written by the creator of 'Life is a game'

You became an adventurer in D&D style fantasy, encountered various events and you have to choose what to do. The events and options you will face include a variety of conditions, such as your ability, items, assets, choices made in the past, work to produce additional results.

Can you achieve the goals you had when you started your adventure? Or will end your life as an ordinary adventurer? Everything depends on your choices and a bit of luck.
Forum Thread: Life in Adventure (by Wheel Studio)
---
Moncage ($4.99)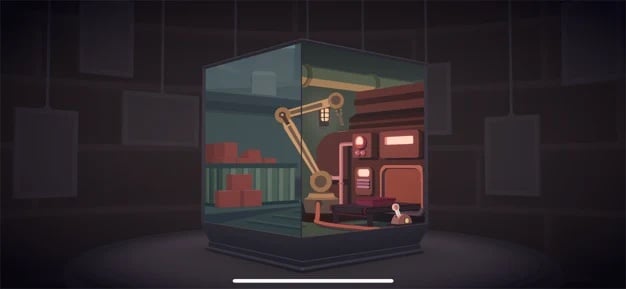 iTunes Description
The game takes place inside a mysterious cube, with each side of the cube housing a unique world: be it an old factory, a light tower, an amusement park, or a church, etc. At first sight, they may seem random and unrelated, but upon closer look, you will become mesmerized by the subtle and intricate ways of how these worlds connect…
Forum Thread: Moncage (by X.D. Network Inc.)
---
PUBG: New State (Free)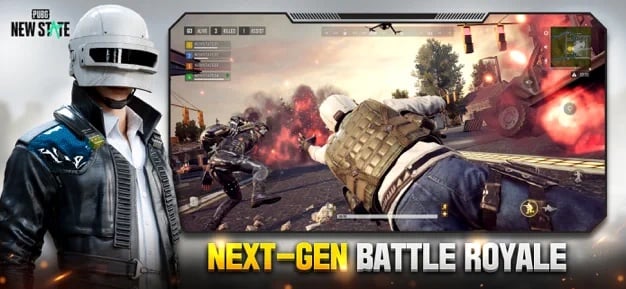 iTunes Description
In PUBG: NEW STATE, 100 players will fight with various weapons and strategies until only one party remains.
Utilize gear, vehicles, and consumables to survive the shrinking battleground to become the "last man standing".
Forum Thread: PUBG: NEW STATE (by KRAFTON Inc)
---
Rob Riches ($3.99)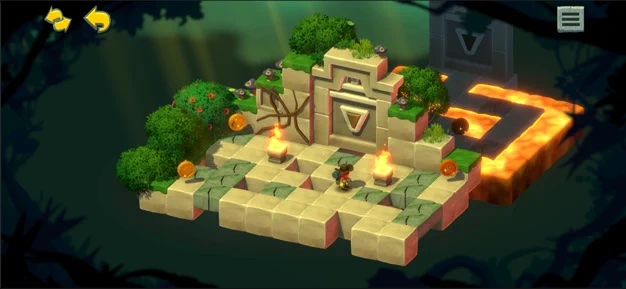 iTunes Description
You are Rob Riches, fearless adventurer and treasure hunter. Plan your steps carefully as you traverse ancient temples filled to the brim with dangerous traps and mysterious puzzles.

Visit ancient and mysterious temples, each from a different world with their own unique twists and turns. Delve deep into the Mesoamerican jungle, brave the cold heart of the Norse temple and explore the tomb beneath the scorching sands.
Forum Thread: Rob Riches (by Megapop)
---
RPG MO (Free)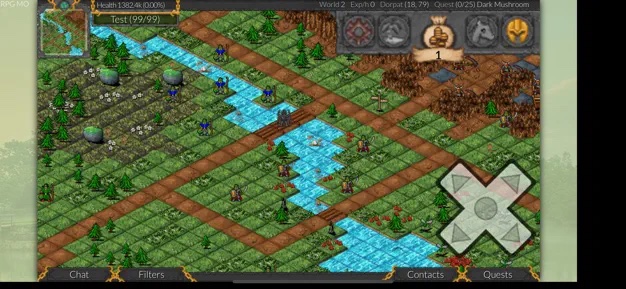 iTunes Description
RPG MO is an online multiplayer role-playing game that requires time and dedication. The game is created with adult gamers in mind but younger players can also enjoy it. Overall it is a simple yet addictive game where you can fight monsters and try out 19 different skills.
Forum Thread: RPG MO (by Margus Ojanurme)
---
Sniper Champions (Free)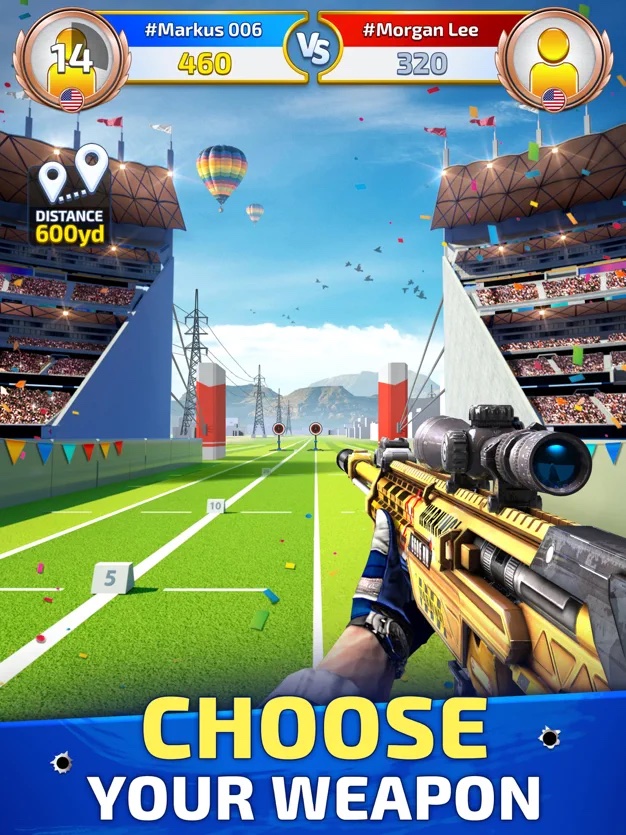 iTunes Description
Hold your breath in this skill-based firing-range simulator. Collect and upgrade weapons and compete in a head-to-head battle for the title of "Best Shot"!

Set your sights on victory in the ultimate sniper showdown!

Master the "Art of the Bullseye" by quickly hitting targets in a competition where every round offers a new challenge. Do you have what it take to be the Sniper Champion?
Forum Thread: Sniper Champions (by Gameloft)
---
Zombie Camp Apocalypse (Free)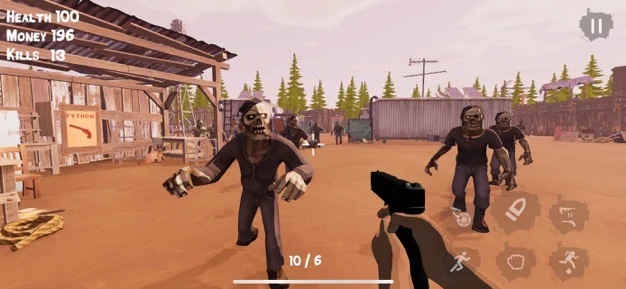 iTunes Description
Camp Apocalypse has been breached by zombies..
Its up to you to defend the hordes of zombies..
Kill zombies to upgrade to new weapons, upgrade weapons, health kits, and ammo.
Zombies get faster and stronger as you progress through the days and nights, and variant weather conditions in this endless zombie survival!!!
Forum Thread: Zombie Camp Apocalypse (by Adam Rogan)
---