KOMOE TECHNOLOGY LIMITED is heating things up with Final Gear's Summer Memories limited-time event. Players can enjoy the tactical mobile RPG with extra contents such as event instances, boss stages, and exclusive summertime mechs.
In Final Gear's latest in-game event, you can collect items to score "Swimsuit Pilots" plus capsule coins and a special rate-up chance to recruit SSR pilots. This includes SSR maiden Taysia from October 6th to 28th and SSR warrior of Derrian Eloise from Oct 28th to Nov 18th. The rate-up from Special Recruitment also features SSR pilot Evelynn (Pathogen), a rebel who has integrated with the super computer's host installation, from Oct 28th to Nov 18th.
The Summer Memories event features "Swimsuit Pilots" skins for Taysia (Seaside Holiday), Bernadette (Private Pool), and Eloise (General's Grace). It also includes Evelynn (Pathogen)'s Seaside Observer and Aya Kujyou's Midsummer Day.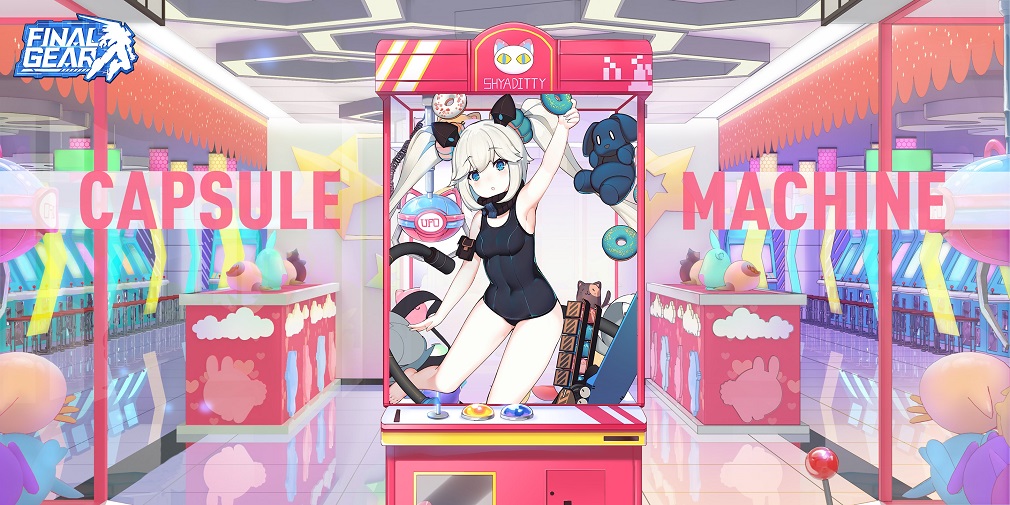 Finally, the New Arcade – Capsule Machine feature is now available. As you progress through the event's chapters, a total of four machines will be available – you'll have to complete certain requirements to unlock Survey and Challenge Stages. These will, in turn, reward you with Match Points, Festival Bracelets, and Summer Festival Tokens.
If you're eager to join all the summer fun in the sun, Final Gear is available to download on the App Store and on Google Play as a free-to-play game with in-app purchases.
Sponsored Content
This article is sponsored content written by TouchArcade and published on behalf of KOMOE TECHNOLOGY LIMITED to promote a limited time event in Final Gear. For questions or comments, please email [email protected]