If you're itching for a Dungeons and Dragons-themed title on your phone but can't be bothered with the timesink, Magnum Quest offers a satisfying taste of that same deep lore with stress-free idle gameplay. The mobile idle RPG from Tuyoo Games features thrilling 5v5 real-time fights all presented in stunning 3D, letting you march into battle with the coolest-looking heroes through the main campaign or via side-dungeons.
Apart from the game's gorgeous aesthetics reminiscent of tabletop games, what else can you expect and how can you get a headstart as a wide-eyed beginner?
A host of veteran VAs
Live-ops are the lifeblood of mobile games, and Magnum Quest's constant stream of regular updates proves that players will never run out of new features to explore. In the latest update, the game ups its production value with a host of celebrity voice actors joining the adventure across six factions. In particular, renowned VA Matthew Mercer – the Dungeon Master (DM) for the show Critical Role – is lending his vocal chops to the game as Lycidas.
Travis Willingham of Fullmetal Alchemist fame is voicing Katos, while award-winning VA Fred Tatasciore (whom you probably know from practically everything) is the voice of frontline hero Ares. VA superstar Laura Bailey (from The Last of Us: Part II among others) is bringing Osishi to life, plus tons of other celebrity VAs joining the fray.
Exhilarating events
Apart from the newly dubbed characters, there's also a wide variety of content updates players can explore in the latest patch. The Battlefield of Gods, for instance, lets players duke it out in an arena across all servers in various regions, while the Group Tournament lets Adventurers who participated in the floating city ladder join in on a thrilling group battle.
Adventurers can battle other participants in the Group Tournament – the top 64 will enter the QUALIFIERS and go head-to-head during the CHAMPIONSHIP. Only 8 slots are available at the top spot – are your heroes up for the challenge?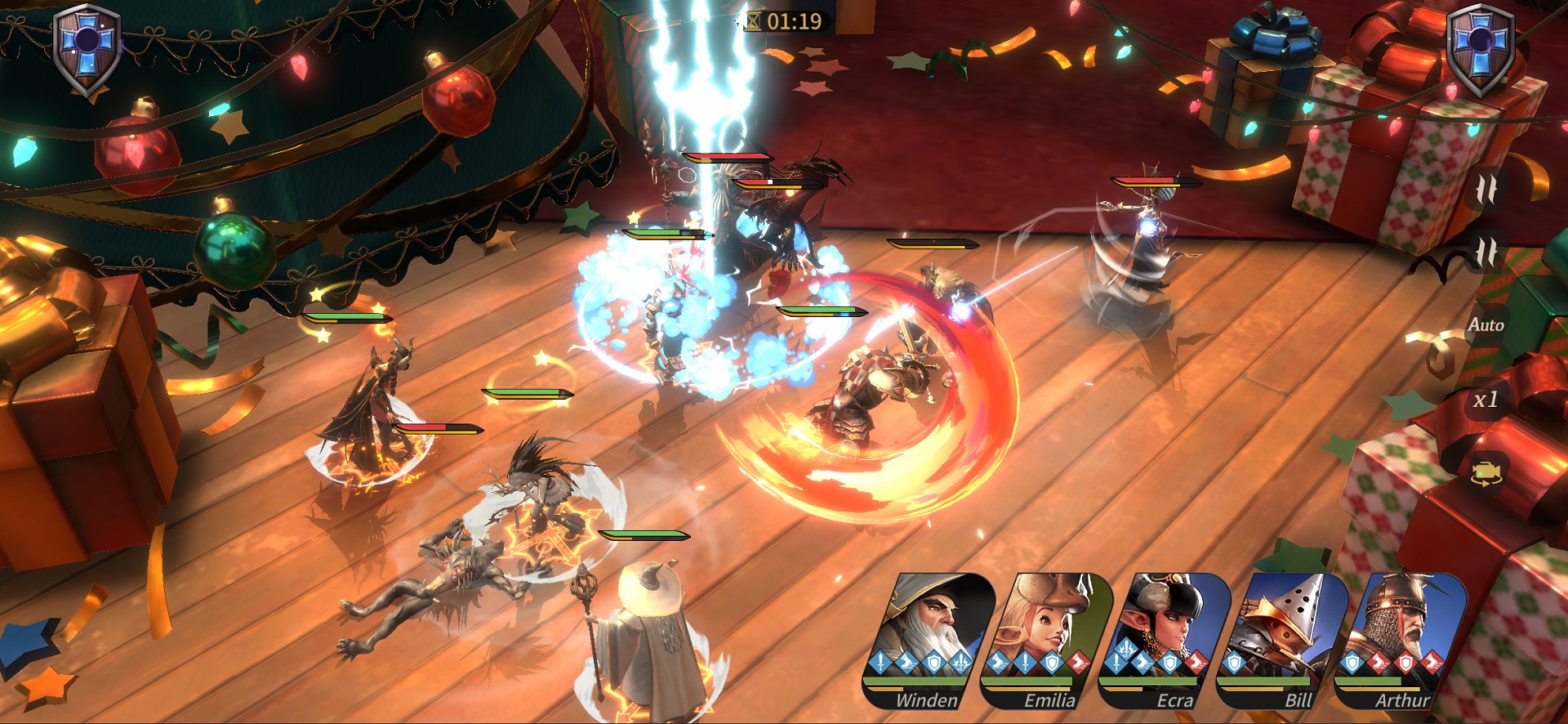 Accessible front line strategy for newbies
If you're eager to hit the ground running, remember that you can easily breeze through the first 20 chapters of the game depending on your lineup. Having the right squad members from your roster is the key to clearing levels like it's nobody's business. It's not a matter of total combat power – it's your formation that can make or break a battle.
For instance, you can set up a strong Front Row with Fare(Forest) and Ares(Wild) leading the charge and Aeluin(Forest), Ione(Forest), and Gaia(Wild) in the Back Row. Fare's [Fatal Attraction] skill can help lure those pesky back row foes while you sic Ares on those unwitting enemies once they're gathered in one place. His [Tornado slash] skill is a nasty business – it can deal devastating damage to multiple enemies and greatly tip the scales of a fight in your favour.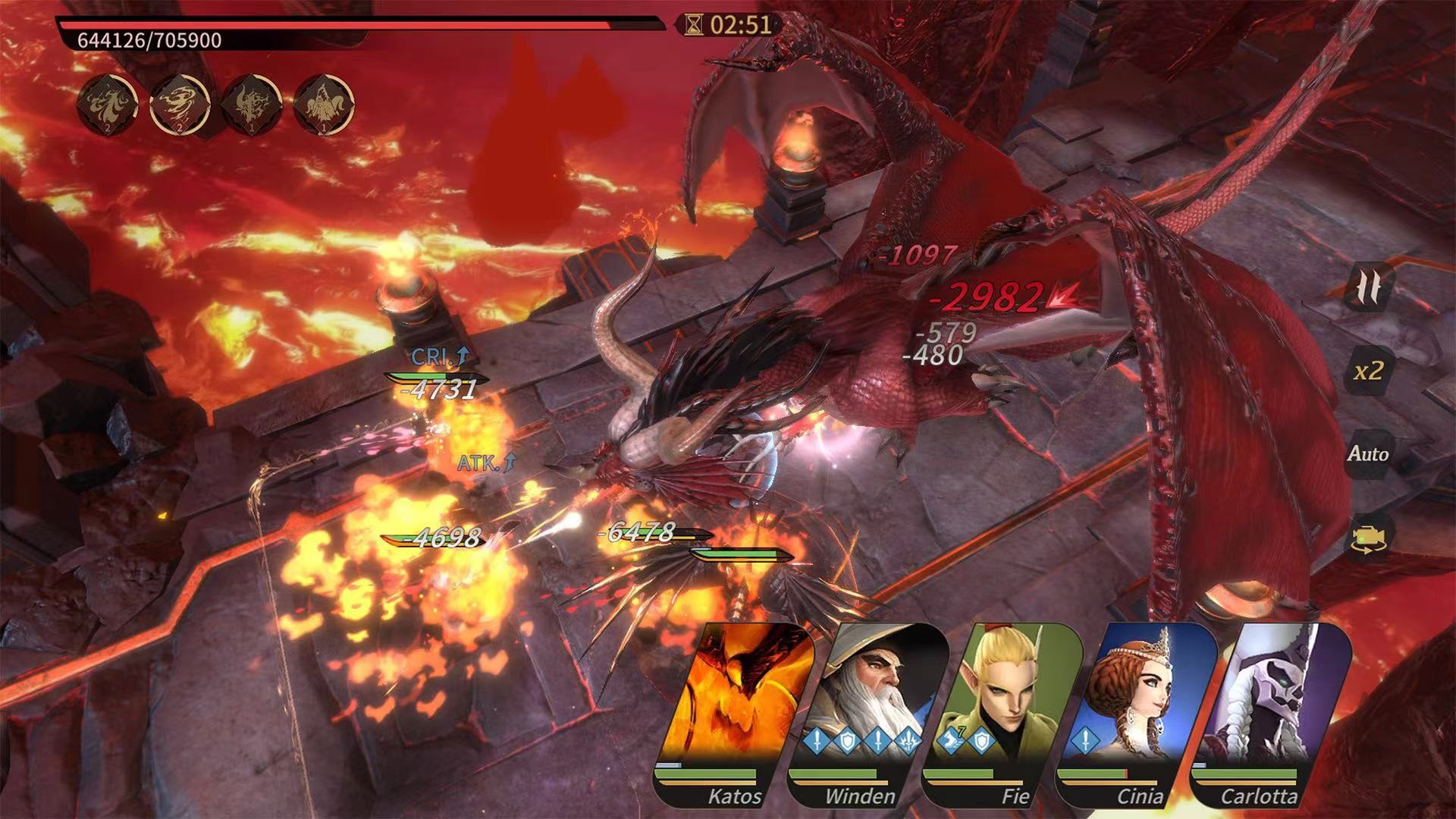 Taking advantage of the back row, plus Factional Buffs
Meanwhile, Ione's [Jungles field] can not only protect your squishier party mates but also your front-line tanks. When Fare and Ares start to get overwhelmed by offensives, Ione can swoop in and save the day by protecting whoever has the lowest HP. Gaia is a reliable buffer with normal attacks that deal AOE damage, while Aeliun's [Bewitch] skill tricks the enemy to attack their own teammates.
Finally, never underestimate the power of a Factional Buff. In this particular lineup, having a 3 Forest + 2 Wild Faction combo can increase 15% ATK and boost your HP by 15% – a handy advantage for when your combat power isn't quite strong enough.
Magnum Quest isn't just an idle RPG – there's so much more to discover including raids and dungeons that reward Adventurers with awesome in-game goodies after clearing each stage. If you're keen on getting a slice of the pie, you can download the game on Google Play or on the App Store today. It's a free-to-play game with in-app purchases.
Sponsored Content
This article is sponsored content written by TouchArcade and published on behalf of Tuyoo Games to promote tips and tricks for their idle RPG Magnum Quest. For questions or comments, please email [email protected]