Each and every day new mobile games are hitting the App Store, and so each week we put together a big old list of all the best new releases of the past seven days. Back in the day the App Store would showcase the same games for a week, and then refresh those features each Thursday. Because of that developers got into the habit of releasing their games throughout Wednesday or very early Thursday in order to hopefully get one of those coveted features spots. Nowadays the App Store refreshes constantly, so the need for everyone to release all on the same day has diminished. Still, we've kept our weekly Wednesday night format as for years that's the time people knew to check TouchArcade for the list of new games. And so without further ado please check out the full list of this week's new games below, and let us know in the comments section which games you'll be picking up!
---
Absorb The Orb (Free)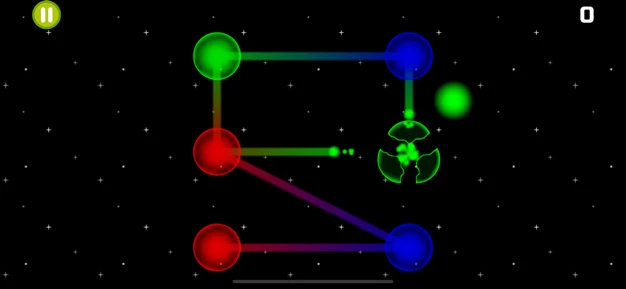 iTunes Description
Each level is a set of colored orbs tied together by mysterious threads.
Absorb orbs to complete level, but remember that absorbing of orb may impact on other orbs.
The longer the chain of orbs you absorbed in one turn – the more score you get
Forum Thread: Absorb The Orb (by HomeFort Studio)
---
Battleship Apollo (Free)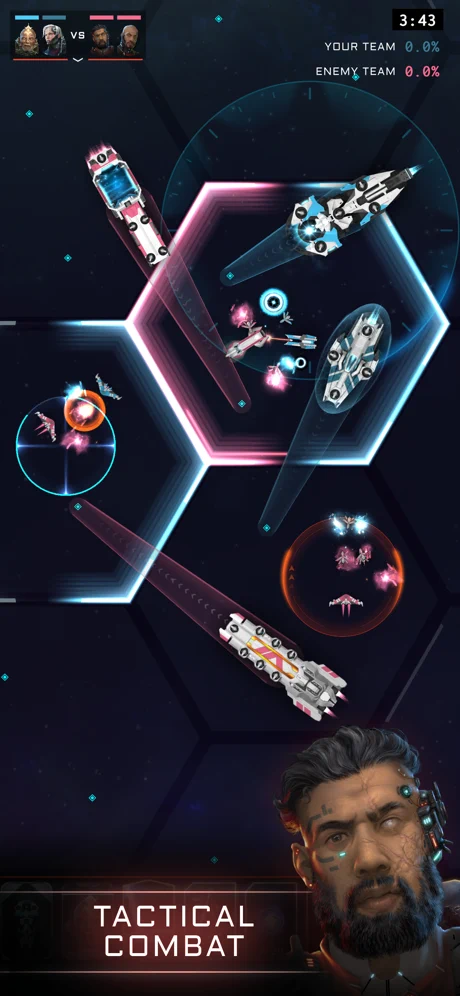 iTunes Description
In BATTLESHIP APOLLO, you create your war ship and equip it by choosing among countless of options for weapons, support fighters, and other special abilities. You will bring your Battleship to combat in a variety of scenarios against cunning, tactical, unpredictable human opponents. Your daily combat efforts will add up to significant rewards over time, with new areas, new Battleships, new abilities and special events making themselves available as you progress.
Forum Thread: Battleship Apollo (by Parallel Space)
---
Blitzkrieg Fire ($5.99)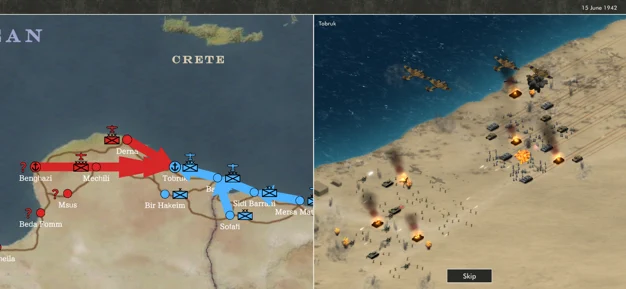 iTunes Description
A deep, historical strategy game covering World War II in Europe and North Africa.

Blitzkrieg Fire is a turn-based strategic wargame set in the European and North African theaters of World War II. Take command of the land, air, and naval forces of Britain, Germany, the USSR, the United States, Italy, France, Poland, Finland, Romania, and many other nations in the largest conflict in history.
Forum Thread: Blitzkrieg Fire (by Wirraway Software)
---
Blon (Free)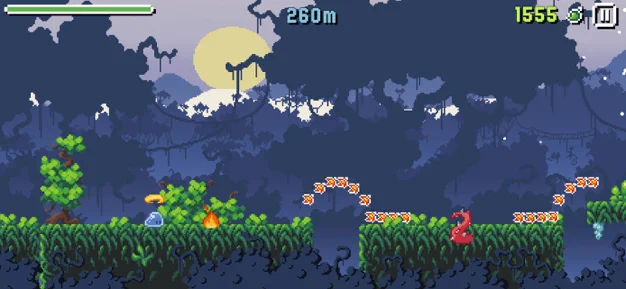 iTunes Description
Blon takes you through a challenging and pixelized side-scroller platformer. Travel through many worlds with just one goal: defeat your mad brother!

To beat him and save your family, you will be able to unlock several playable characters, upgrade your abilities and experiment new ones in your skills tree to become even stronger.

You play as Blon, an intrepid, well… blob, whose jealous older brother has just stolen the family treasures. In your pursuit, collect the leaves lost by your brother, and rebuild the family castle to improve your abilities. Can you assemble the family treasures and sabotage your brother's plans?
Forum Thread: Blon (by Plug In Digital)
---
Chicken with Dynamites ($0.99)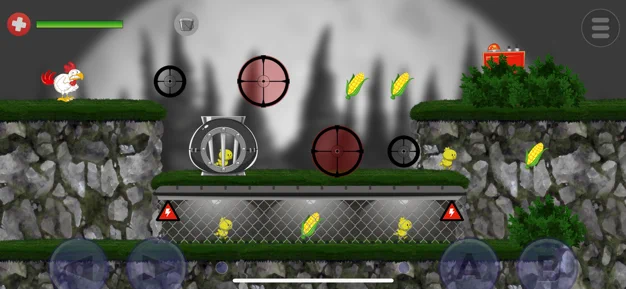 iTunes Description
Free the imprisoned chicks by blowing up their cages to complete a level. Don't forget to eat all the corns too before rescuing the last chick and keep your health at 100% for a perfect game score. Avoid all the snipers and entities that can send you to chicken heaven (or someone's dinner plate).
Forum Thread: Chicken with Dynamites (by Christopher Torio)
---
Dizzy Dwarves (Free)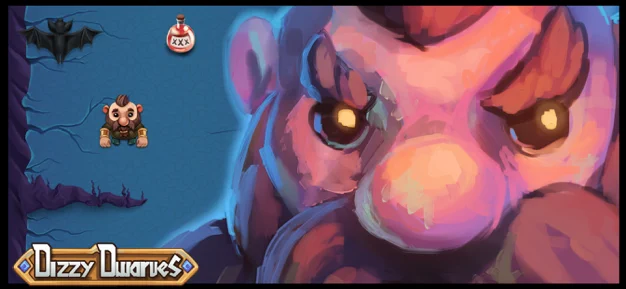 iTunes Description
Do you love a good challenge? Then this game is for you! Use your speed, memory and skills to line up the perfect run to pass each level!

The Heartstone, lifeblood of the Dwarven Kingdom has been stolen! Without it the Kingdom will surely die. You must venture into the unknown and retrieve it. Dodge the obstacles, dodge the enemies, collect all the Heartstone clouds and avoid the DREADED POTIONS! Have you got what it takes to get through every level? You'll need a combination of perfect timing, quick reflexes, a good memory and concentration to line up that perfect run!
Forum Thread: Dizzy Dwarves (by Silversun Solutions)
---
EmotiBalls (Free)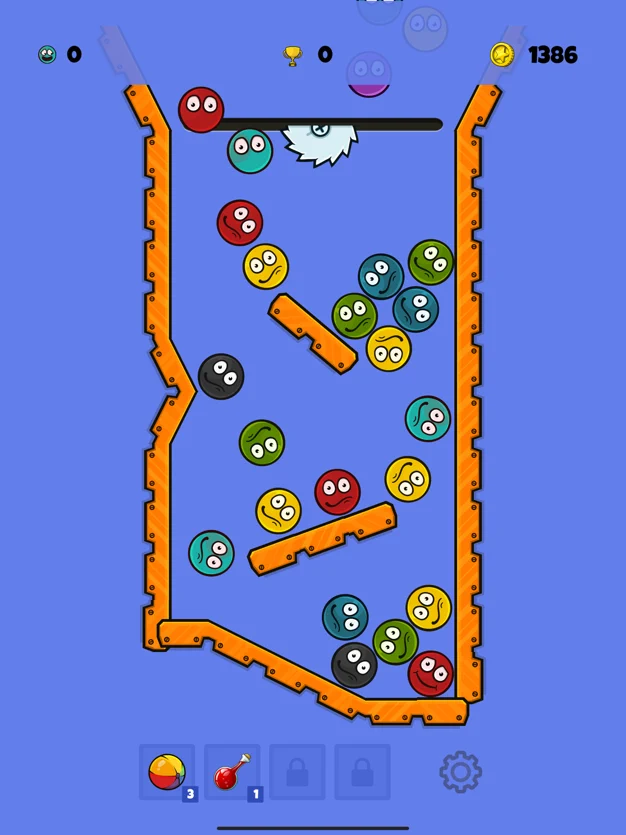 iTunes Description
▪ Move the smiley balls so that three of the same color are next to each other – then they disappear to make room for their friends.
▪ Don't let the pile of balls grow so high that one of them gets sawed!
▪ Unlock levels with higher difficulty, varying in obstacles, size and quantity of balls, speed of their accretion…
Forum Thread: EmotiBalls (by MMXIX)
---
Final Fantasy IV – Pixel Remaster ($17.99)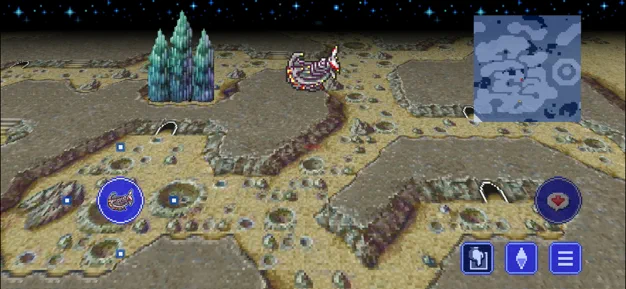 iTunes Description
A remodeled 2D take on the fourth game in the world-renowned FINAL FANTASY series! Enjoy the timeless story told through charming retro graphics. All the magic of the original, with improved ease of play.

The Kingdom of Baron sent their elite airship fleet, the Red Wings, to attack the surrounding countries. Distressed by his mission, Cecil, a dark knight and captain of the Red Wings, decides to fight against the tyrannical Baron with his trusted friend and his paramour at his side. In his search for the crystals, Cecil must travel over land, under the ground, to the Land of Summons, and even to the moon. Join forces with Kain the dragoon, Rosa the white mage, Rydia the summoner, and many more skilled allies.
Forum Thread: Final Fantasy IV – Pixel Remaster (by Square Enix)
---
Girl Cafe Gun (Free)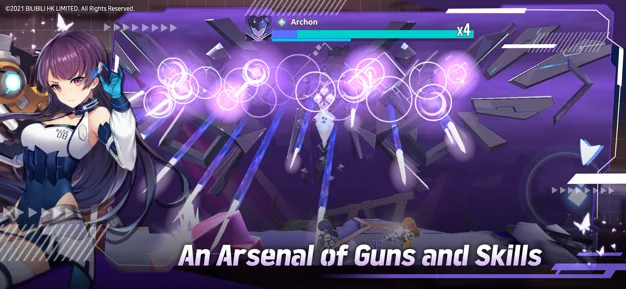 iTunes Description
Write your own story in the wounded world. Manage your own cafe with the girls, and lead fair maidens into the battle!

LIVE2D FOR ALL CHARACTERS
Enjoy the full-character Live2D experience that captures heartbeat moments with Zero-distance attraction that develops a real interactive experience. Physical touch, gifts sending, special training, zero-distance interaction put you and the girls in perfect sync with each other.
Forum Thread: Girl Cafe Gun (by BILIBILI)
---
Nova Island (Free)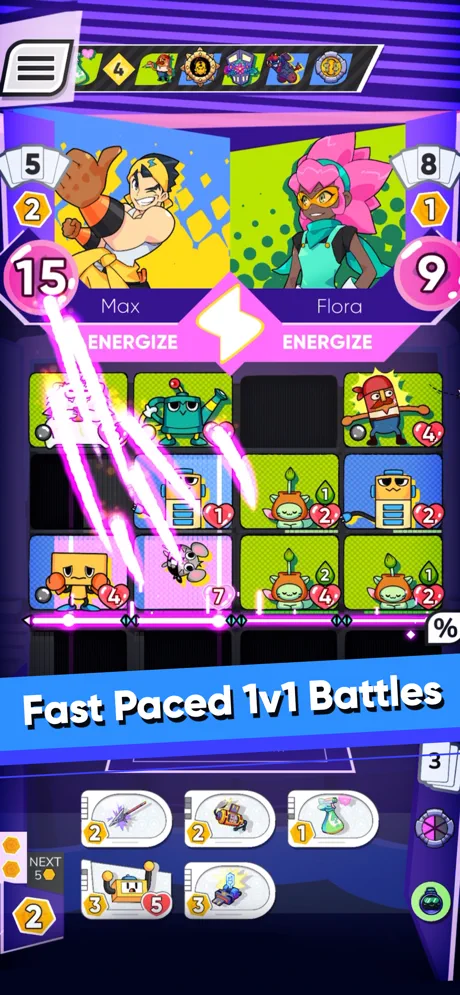 iTunes Description
On Nova Island, experience 1v1 card battles like you never have before!

No matter what you're looking for, Nova Island has the gameplay experience for you! Take on one of many single player challenges or jump right into a competitive PvP mode and climb the leaderboards. Nova Island is FREE TO PLAY and FREE TO WIN!

Battle for territory on the most uniquely energetic game board imaginable! Collect Floral, Energy, Moxie, and Boom cards; then mix & match to create your own personalized decks. Play cards to gain strength, deal damage, or disrupt your opponent in a way they'll never see coming. Choose from a variety of Pros to strategically take advantage of the overwhelming Superpowers they bring to battle.
Forum Thread: Nova Island (by Thirteen Games)
---
Shootin Star ($0.99)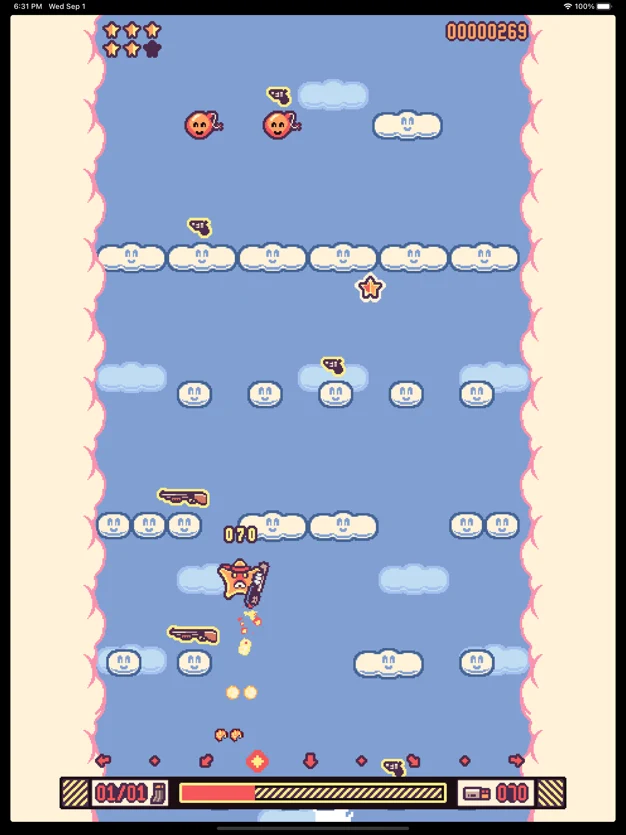 iTunes Description
Ready for lift off!

Play as a star that has been shot out of the sky, and shoot your way back up. Sometimes when you shoot for the stars, they shoot back.

Shooting Star is an endless platformer where you use a variety of weapons to propel yourself ever upward toward outer space.
Forum Thread: Shootin Star (by FromLefcourt)
---
Space Hero 50 ($1.99)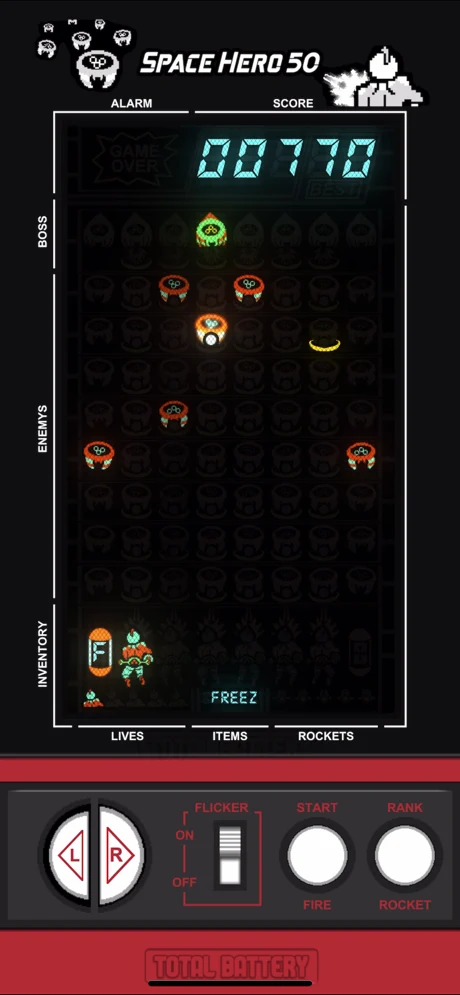 iTunes Description
'Space Hero 50' is a game where you can feel the nostalgia of the color LCD handheld games of the 80s.
In this game, you become a space hero, the guardian of the universe, and face 50 invasions of the Invaders.
Use a powerful laser rifle and a super bomb that compresses the power of a black hole to defeat the invaders that invade one after another.
Forum Thread: SPACE HERO 50 (by Total Battery)
---
SpongeBob's Idle Adventures (Free)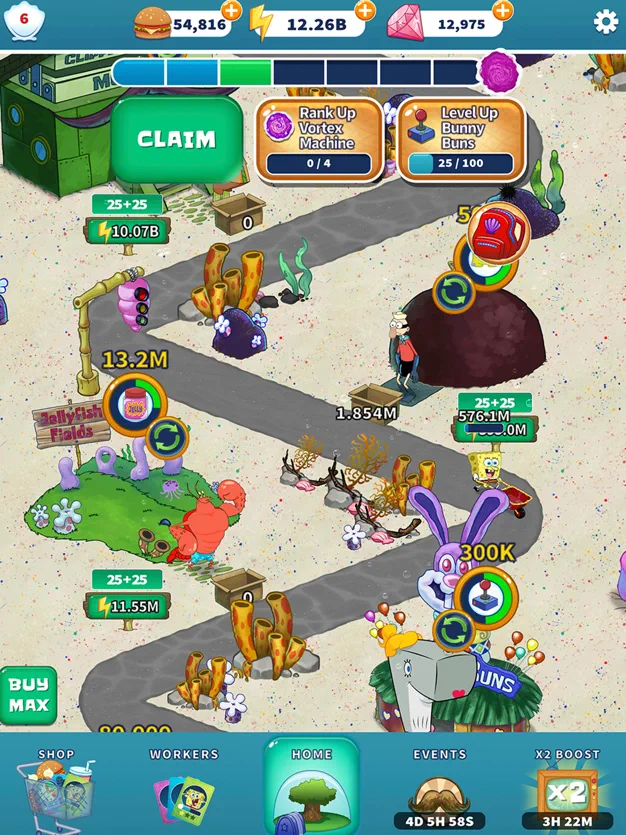 iTunes Description
SpongeBob and Patrick have gotten themselves into another pickle after playing with Sandy's Vortex Machine…again! Only this time it's not just themselves in trouble, it's all of Bikini Bottom!

Travel with SpongeBob & and his friends on a brand new idle adventure as they use the vortex machine to traverse various dimensions and discover alternate versions of themselves while trying to return to Bikini bottom.
Forum Thread: SpongeBob's Idle Adventures (by Kongregate)
---
Starlit Kart Racing (Free)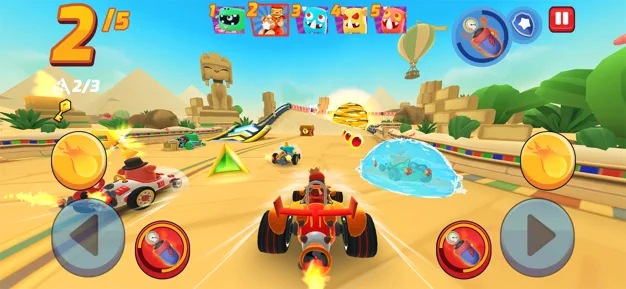 iTunes Description
Come show your skills as a pilot and your intelligence to use the super powers of karts! With this perfect combination, you will be the great Starlit Kart champion!

Adrenaline fuels the mind-boggling races between heroes and villains from Starlit Adventures! Do you dare to join this team?
Forum Thread: Starlit Kart Racing (by Rockhead Studios)
---
World Flipper (Free)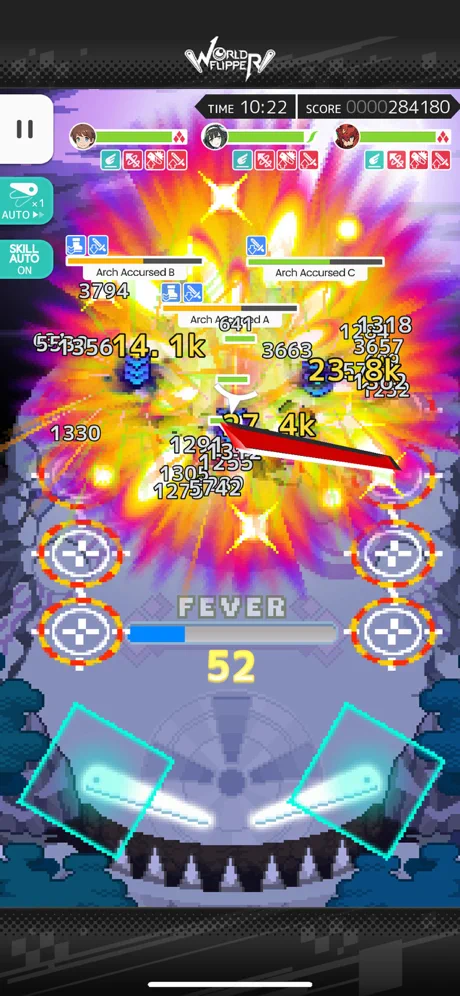 iTunes Description
◆ PINBALL MEETS ACTION RPG!
Everything you love about pinball packed into an action RPG! Experience pinball like you never have before!

◆ FAST-PACED COMBAT!
Ready, aim, fire! Time your attacks right and crush your foes before they know what hit 'em. Activate skills to maximize damage!
Forum Thread: World Flipper (by Cygames)
---