Each and every day new mobile games are hitting the App Store, and so each week we put together a big old list of all the best new releases of the past seven days. Back in the day the App Store would showcase the same games for a week, and then refresh those features each Thursday. Because of that developers got into the habit of releasing their games throughout Wednesday or very early Thursday in order to hopefully get one of those coveted features spots. Nowadays the App Store refreshes constantly, so the need for everyone to release all on the same day has diminished. Still, we've kept our weekly Wednesday night format as for years that's the time people knew to check TouchArcade for the list of new games. And so without further ado please check out the full list of this week's new games below, and let us know in the comments section which games you'll be picking up!
---
ARMAJET: High Stakes (Free)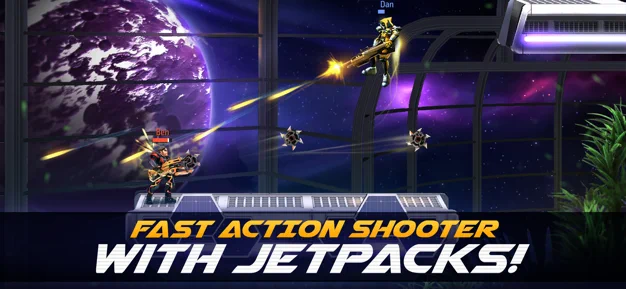 iTunes Description
ARMAJET: High Stakes is a platform arena shooter with jetpacks, featuring Survival (and soon 1v1 Duel!). Make real money by using your skill to defeat your opponent, powered by the Skillz platform.

100% SKILL-BASED
Everyone has access to the exact same weapons, pilots and ultimates as you do, all that changes is how you use them!
Forum Thread: ARMAJET: High Stakes (by Super Bit Machine INC)
---
Behind the Frame ($5.99)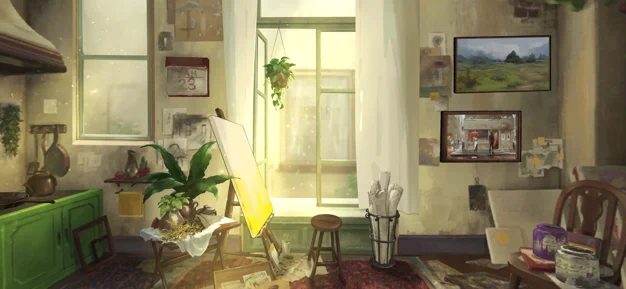 iTunes Description
Behind the Frame is a vivid, interactive fiction about an aspiring artist on the cusp of finishing the final piece of her gallery submission.

A relaxing, eloquent experience that can be played at any pace. Become immersed in a panoramic world filled with resplendent colors, beautiful hand-animated visuals, and a smooth, easy-listening soundtrack.

As a passionate artist, seek the missing colors that will bring your paintings to life – all while remembering to take the occasional coffee and breakfast breaks that keep you going. There is more than what meets the eye, for every painting has a story to tell.
Forum Thread: Behind the Frame (by Akupara Games)
---
Bullet Knight (Free)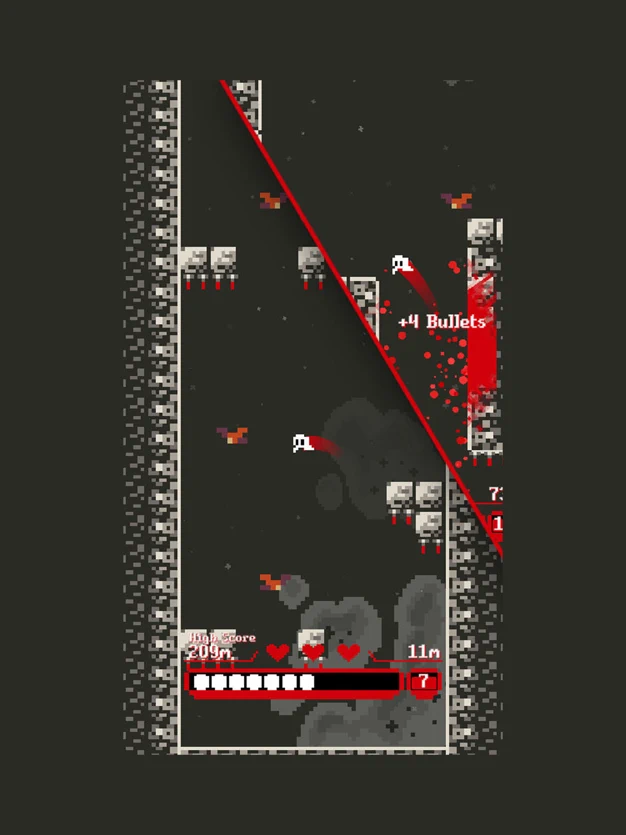 iTunes Description
Jumping Shooting Platformer

Kill monsters, collect bullets, get powers and try to climb out of hell.
Forum Thread: Bullet Knight (by ScoreSpace)
---
Code Atma (Free)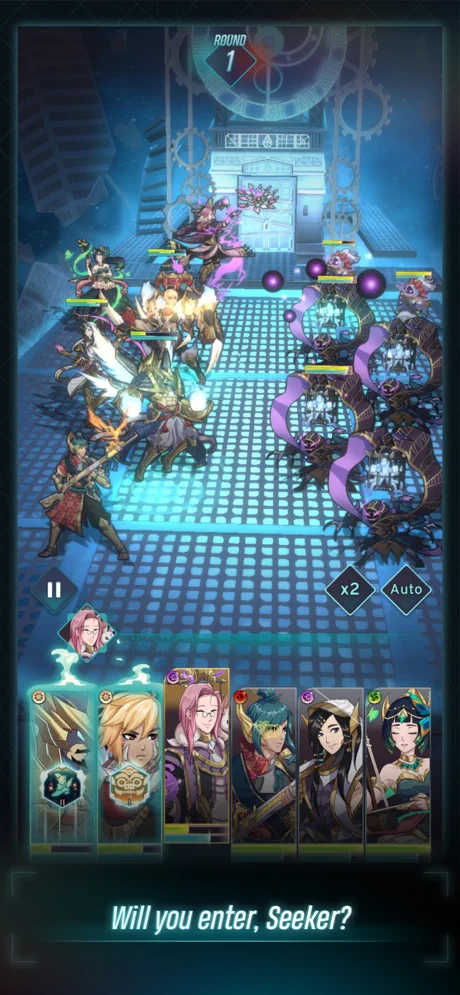 iTunes Description
Code Atma is a modern RPG, set in a supernatural techno-thriller world where humanity, technology and ancient beliefs intersect in a secret war. Brace yourself for an adventure into this familiar but strange world and lose yourself in the immersive story, characters, and Atma you will encounter.
Forum Thread: Code Atma (by Agate Studio)
---
Empire Defender TD (Free)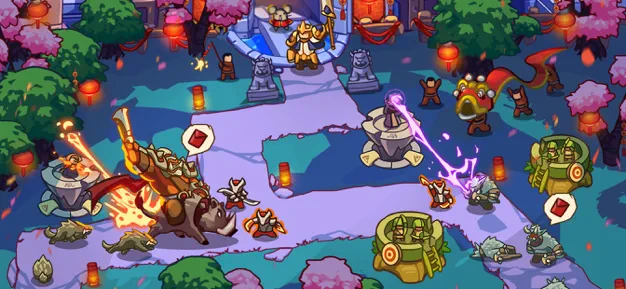 iTunes Description
You're a skillful master in strategy game? Thrive on your wise tactics and fight formidable opponents. Lead your mighty heroes and defend the frontiers of your realm from the darkness!

Enter the game with millions of players in an endless battle around the world to win victory and fame.
If you are a true Fantasy Tower Defense fan, this TD game can't be missed! You will be surprised by the wonderful graphics and impressive gameplay.

Your goal in this game is to build your own plan to safeguard your throne and eradicate invaders, bringing peace back to your realm. Not only does this catch the most enticing characteristics of a TD game, but it also has many new features that keep you playing for hours!
Forum Thread: Empire Defender TD (by Zitga)
---
First Refuge: Z (Free)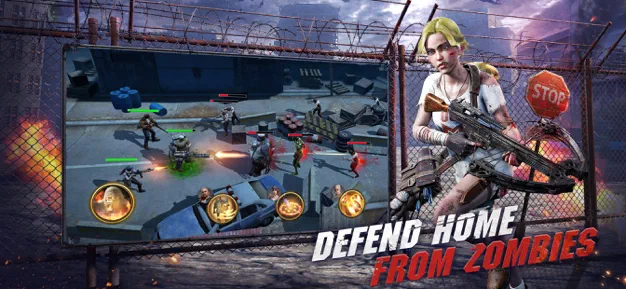 iTunes Description
Do you have what it takes to rule the wasteland?

Humanity has been brought to the edge of extinction by a deadly zombie virus. The desperate actions of survivors are futile in the face of treacherous bandits, fierce zombies, and sinister corporations that roam this wasteland, all contending for supremacy. It's your job to take command of a group of survivors and build an underground fortress. It's time to battle the zombie invasion and fight against players from all over the world. The fate of humanity rests on your shoulders.
Forum Thread: First Refuge: Z (by 37GAMES)
---
Hanski's Burlap of CHAOS! ($1.99)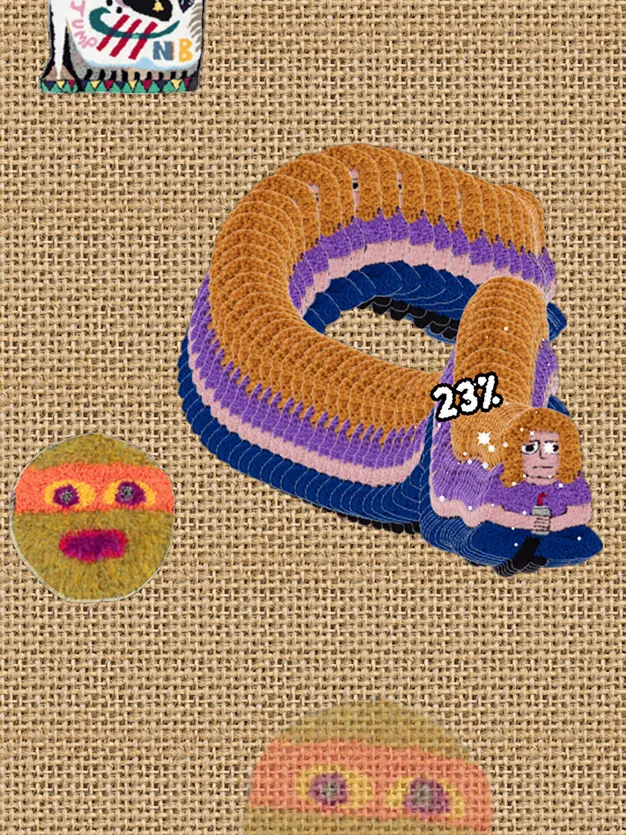 iTunes Description
Hanski's BURLAP OF CHAOS! is an art-fuelled adventure through the burlap's world.

Hanski's BURLAP OF CHAOS! is an art-fuelled adventure through the burlap's world. Choose your brush — navigate the chaos — clash with the Burlap of Chaos himself — and make a ton of chaotic artwork along the way!!!
Forum Thread: Hanski's Burlap of CHAOS! (by Alexander Martin)
---
Legendino: Dinosaur Battle (Free)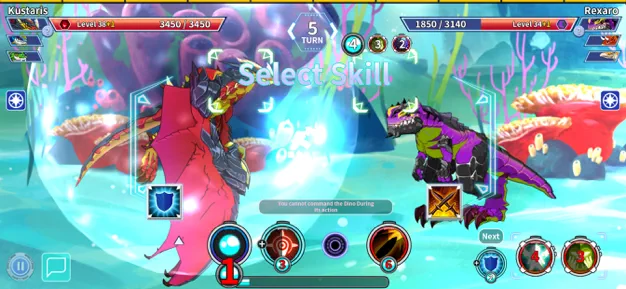 iTunes Description
Welcome to the Lost World, a world inhabited by mysterious Dinos!
Become a great adventurer and explore the unknown world of Dinos!
3 vs 3 power battle with awesome Dinos, "Legendino"!

!!!!!!!!!!!! Global PVP Dino Battle!!!!!!!

– Command 3 Dinos to lead the battle
– Use the basic skills (attack, defense) and unique skills that appear randomly at the right time.
– Defeat all three of your opponent's dinos to win the battle!
Forum Thread: Legendino: Dinosaur Battle (by SuperPlanet)
---
Marvel Future Revolution (Free)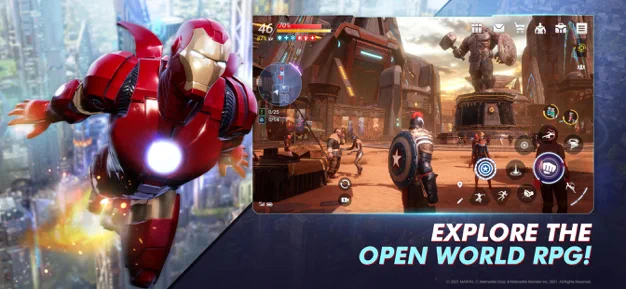 iTunes Description
■▶ An all-new Marvel universe based on original stories

Embark on an epic campaign as a Marvel SuperHero.
Enjoy captivating gameplay experience with endless storylines and missions!
Join Omega Flight's mission to save Primary Earth from the threat of the Convergence!
Forum Thread: Marvel Future Revolution (by Netmarble)
---
MIR4 (Free)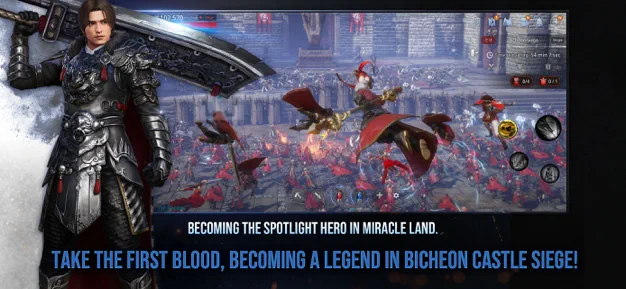 iTunes Description
Would you like a brand new heart pounding experience?
Perhaps live a peaceful life through hunting and gathering?
Or even wage war against other warriors and clans to conquer over all.

Follow your heart and choose your path.
This is where your story begins… MIR4.
Forum Thread: MIR4 (by Wemade Games)
---
non-Idle Galaxy ($9.99)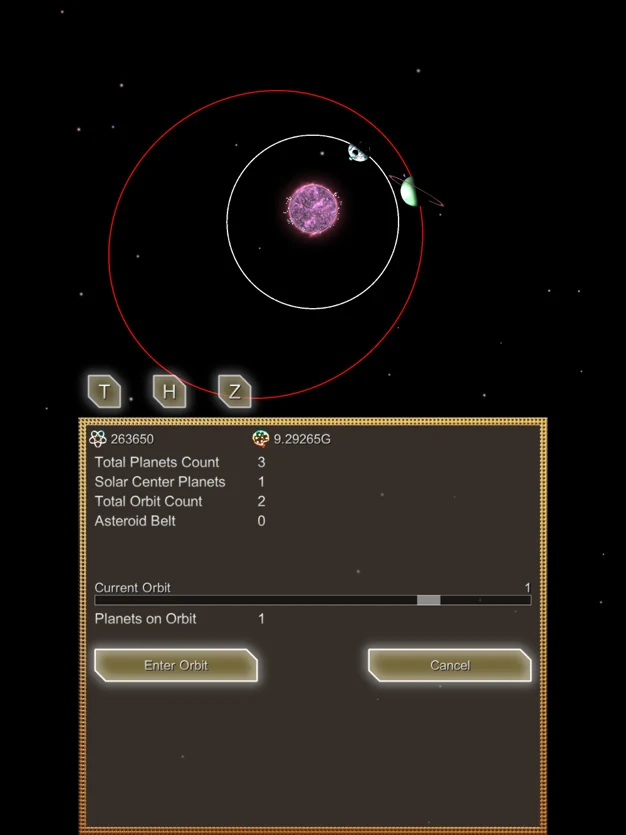 iTunes Description
You can freely to build a solar system, customise the planet orbit, freely to configure the planet details, asteroid belts, and etc..

We develop to simulate a solar system, you can freely to configure and customise the solar system behaviour, change planet orbit size, shape, and speed.

Also, you are change to planet size, rotational speed, rotational axis, and add ring, satellite and etc.

Current it can store up to 100 different solar system.
Forum Thread: non-Idle Galaxy (by Waterpower Technology)
---
Pets No More ($0.99)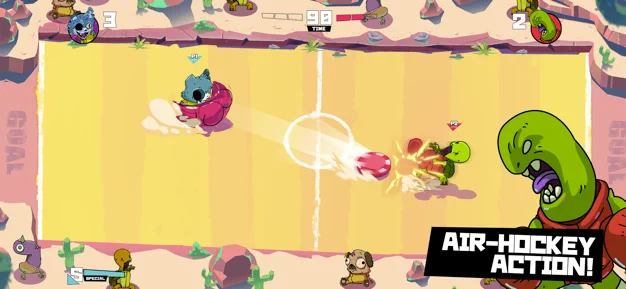 iTunes Description
Welcome to Pet Island, home of the Zombie Pets Tournament, where the greatest and deadest players are brawling to earn the title of "King of the pets".

Choose your favorite zombie pet and get ready to dash, aim and smash your way to victory!

Armed with your boxing gloves and a super powerful disc, overcome the court obstacles and score spectacular goals to beat any opponent that dares to face you

Play Arcade Mode and face the Air Hockey Undead Masters in different arenas throughout the island.
Forum Thread: Pets No More (by Purple Tree Studio)
---
RAID Word Game (Free)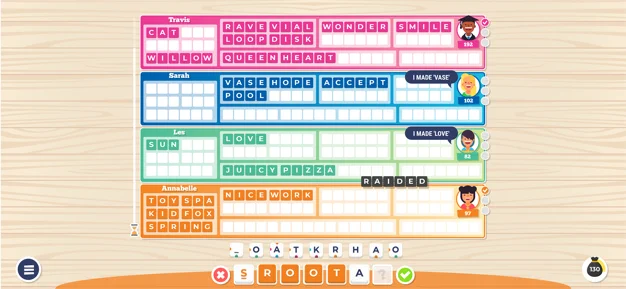 iTunes Description
◆ This is a game in which players (one human player vs three artificial intelligence bots) compete to form words with letters from a common pool.
◆ Players can either form a word with letters solely from the pool, or raid (steal) a word from an opponent by combining that word with one or more letters from the pool to make a longer NEW word.
◆ A RAID must form a new word with a different meaning from the original word. For example a player cannot RAID the word FARM by simply adding S, ED or ER.
Forum Thread: RAID Word Game (by Sandra Harewood)
---
Sword of Elpisia ($6.99)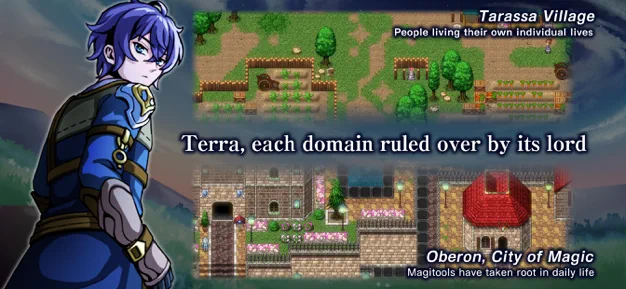 iTunes Description
On Terra, a world whose civilization developed thanks to magic tools, there are frequent cases of people being turned into magic swords. Alice, a girl who is traveling with Aldo, the main character, chooses to become a sword to rescue her friends. Will their journey and encounters lead them to a predetermined fate?

Throw yourself into the beautiful, complex turn-based battles, using magic swords with up to three weapons set! The overwhelming charm of pixelated graphics surround your entire world and adventure in a unique fantasy JRPG. Not to mention all the necessary elements from treasure hunting, quests, pet buddies to almost-infinite level caps!
Forum Thread: RPG Sword of Elpisia (by KEMCO/EXE-CREATE)
---
Wall of Insanity ($2.99)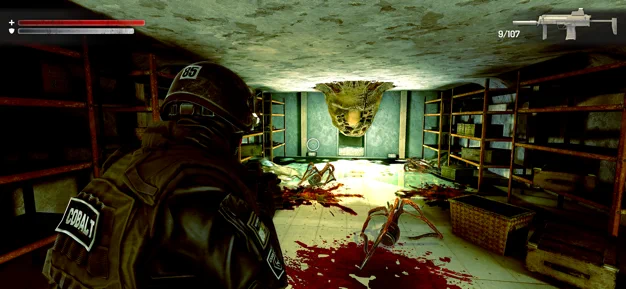 iTunes Description
Survive horrible dangers behind the wall of insanity

Wall of Insanity is a new project from the creators of the Slaughter game series.
It features a dark storyline, intense action, and a mystical journey into a dead, smoldering world.
You will face the unknown. A descent into a kingdom of anxiety and madness. The path through the abyss will be difficult, the trek extremely dangerous, and you will be left almost hopeless.
Forum Thread: Wall of Insanity (by VenomizedArt)
---
32 Secs: City Trials (Free)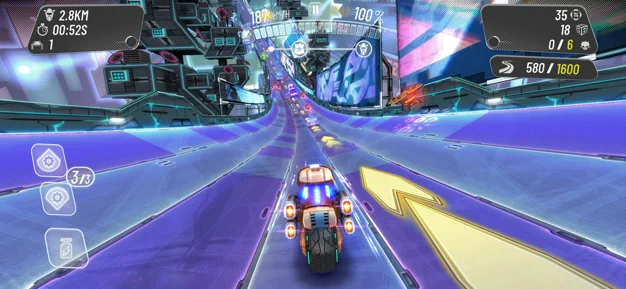 iTunes Description
Get on your motorcycle and race through the traffic in the sci-fi metropolis with high-speed! Overcome all of your opponents, reach the maximum speed, collect coins, upgrade your bike's abilities to be the King of the highway!

32 Secs: City Trials is guarantee a fantastic race in a not-so-far-future where the bikes rush with incredible speed and break up the asphalt! This City Trials game is quite different than any other bike games! If you want to get a sneak-peek to the future, if you like to race without limits, if you enjoy the challenges the 32 Secs: City Trials will be your favourite motorcycle racing game!
Forum Thread: 32 Secs: City Trials (by Istom Games)
---