Hello gentle readers, and welcome to the SwitchArcade Round-Up for August 19th, 2021. In today's article, we actually have a little bit of news to go through. After that, it's the usual list of new releases, featuring some great games like Rush Rally Origins and Monster Train: First Class. We finish things out with the incoming and outgoing sales for the day, but neither group is terribly big today as of yet. There's a lot to go through, so let's get to work!
News
The Dragon of Dojima Set to Guest Star in 'Super Monkey Ball: Banana Mania'
The team at Ryu ga Gotoku Studio wasn't always known for its Yakuza series of off-the-wall, over-the-top mafia action. Indeed, the developer has gone under many names before that franchise hit it big. One of those names was Amusement Vision, the label that was best known for developing F-Zero GX and… Super Monkey Ball. That's the context that makes this latest announcement make sense. Hot on the heels of announcing Sonic, Tails, and Beat (from Jet Set Radio) as guest characters in the upcoming Super Monkey Ball: Banana Mania, SEGA has today revealed that none other than Kazuma Kiryu, the star of most of the Yakuza games, will be joining the game. Instead of collecting bananas, he collects energy drinks. He is small and adorable and I will protect him when I am not sending him sailing off of ledges into the abyss.
The Next 'Super Smash Bros. Ultimate' Event Focuses on Big Mouths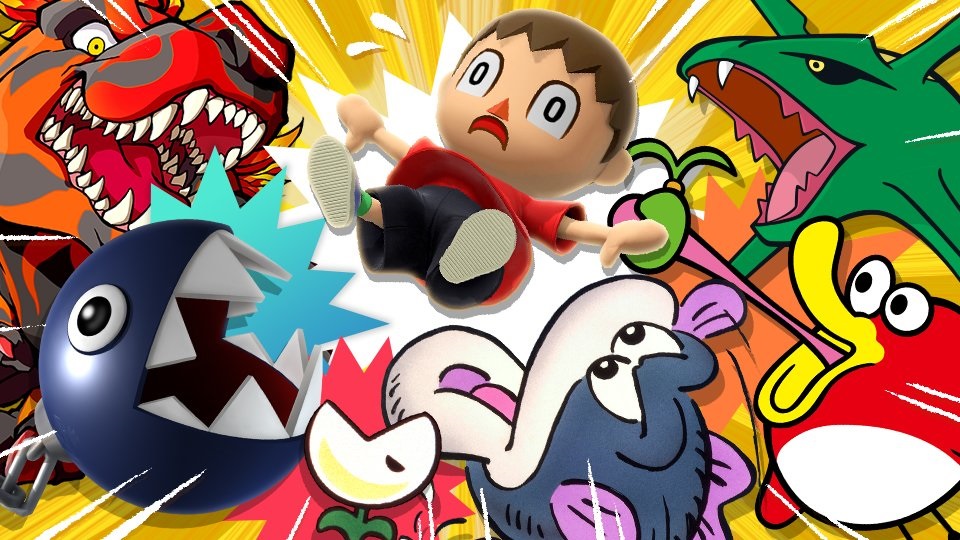 I figured when the news of the next Smash event didn't come out at the usual time yesterday that it may have had something to do with the Pokemon Presents presentation. Well, it didn't. I have no idea why this news came in late. Because it's just a usual Spirit Board event, this time focusing on Spirits with big mouths. Beat up on the Spirits and you'll earn more snacks than usual, suitably enough. The event kicks off on Friday and runs for the usual three days through the weekend.
New Releases
Rush Rally Origins ($6.99)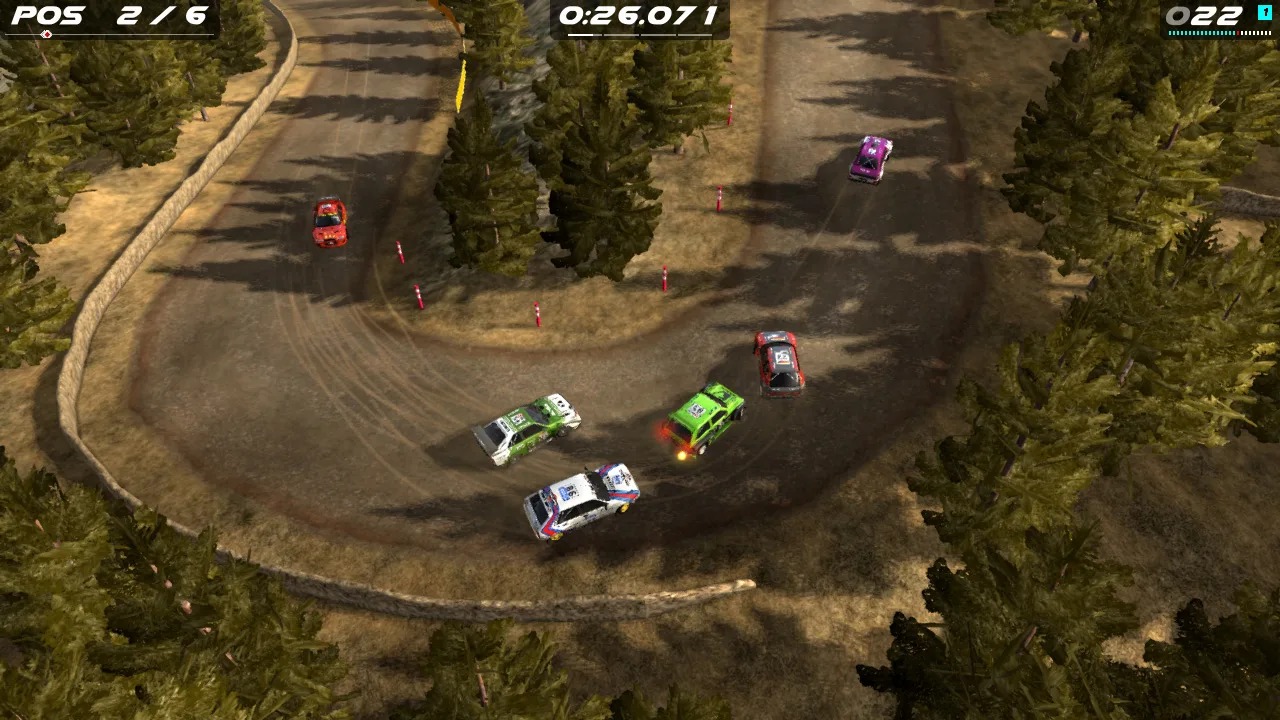 SwitchArcade Highlight!
Before Rush Rally switched to a behind-the-car view, it was originally a top-down racer. A very fun top-down racer. Rush Rally Origins brings back the view but mixes it with the visual style and excellent physics of Rush Rally 3 to create an outstanding new racer for rally fans to dig into. Hit the track in 36 stages set all over the world, covering a wide array of surfaces. Each track has different time of day and weather conditions, making for a huge number of possible racing challenges. There are a few different modes to play including championships and time trials, plus online leaderboards to give you something to shoot for. There are a bunch of cars to unlock and upgrade as you go, and the whole thing plays out at a lovely 60 frames per second. Seven bucks? Wow, Brownmonster. You're spoiling me here.
Monster Train First Class ($29.99)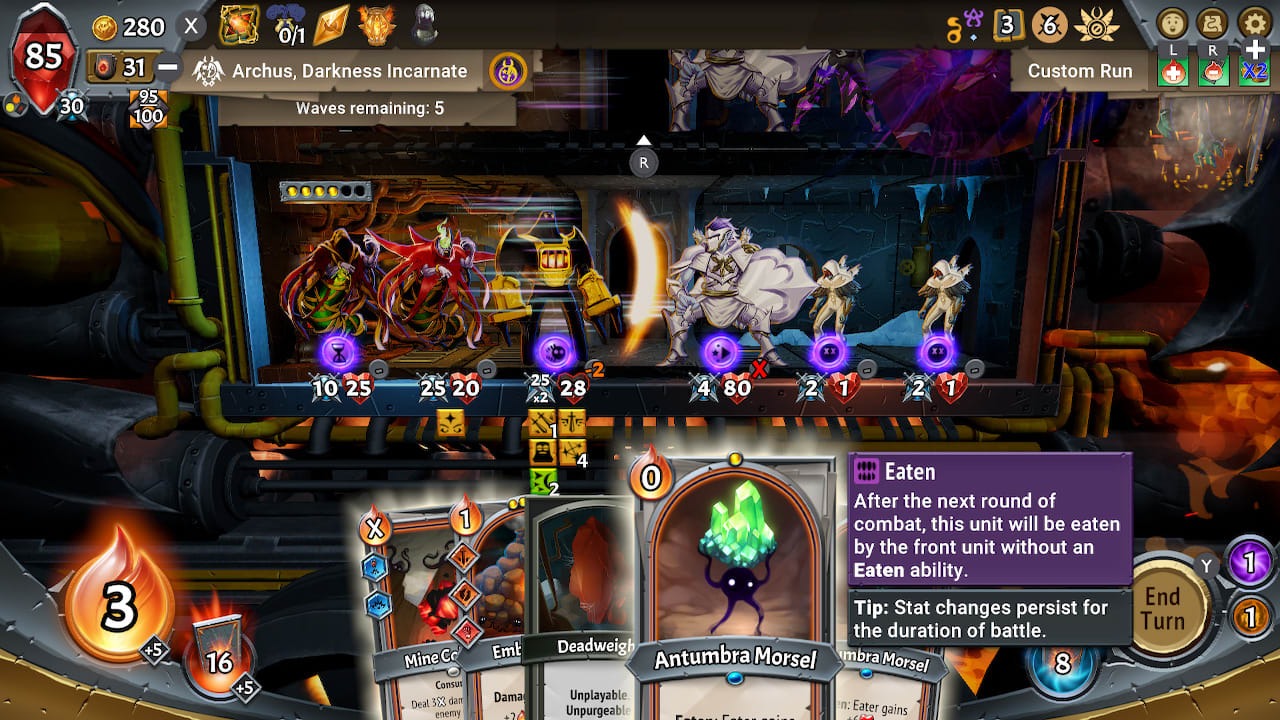 SwitchArcade Highlight!
Do you like Slay the Spire? If so, you need to get in on this. This is another deck-building roguelite, with its main gimmick being that you have to deal with three layers of battle at once. Unlike most games of this sort, you can see from the start what you're going to be facing, allowing you greater opportunities to plan your strategy. You might think that would make for an easier game, but Monster Train has plenty of teeth to it. It just feels a bit fairer, is all. This First Class version of the game includes the base Monster Train plus the Last Divinity DLC, which presents expert players with an even greater challenge. Seriously, this is a very good game. If you like this genre even a little, buy it. You won't regret it.
Arcade Archives Vandyke ($7.99)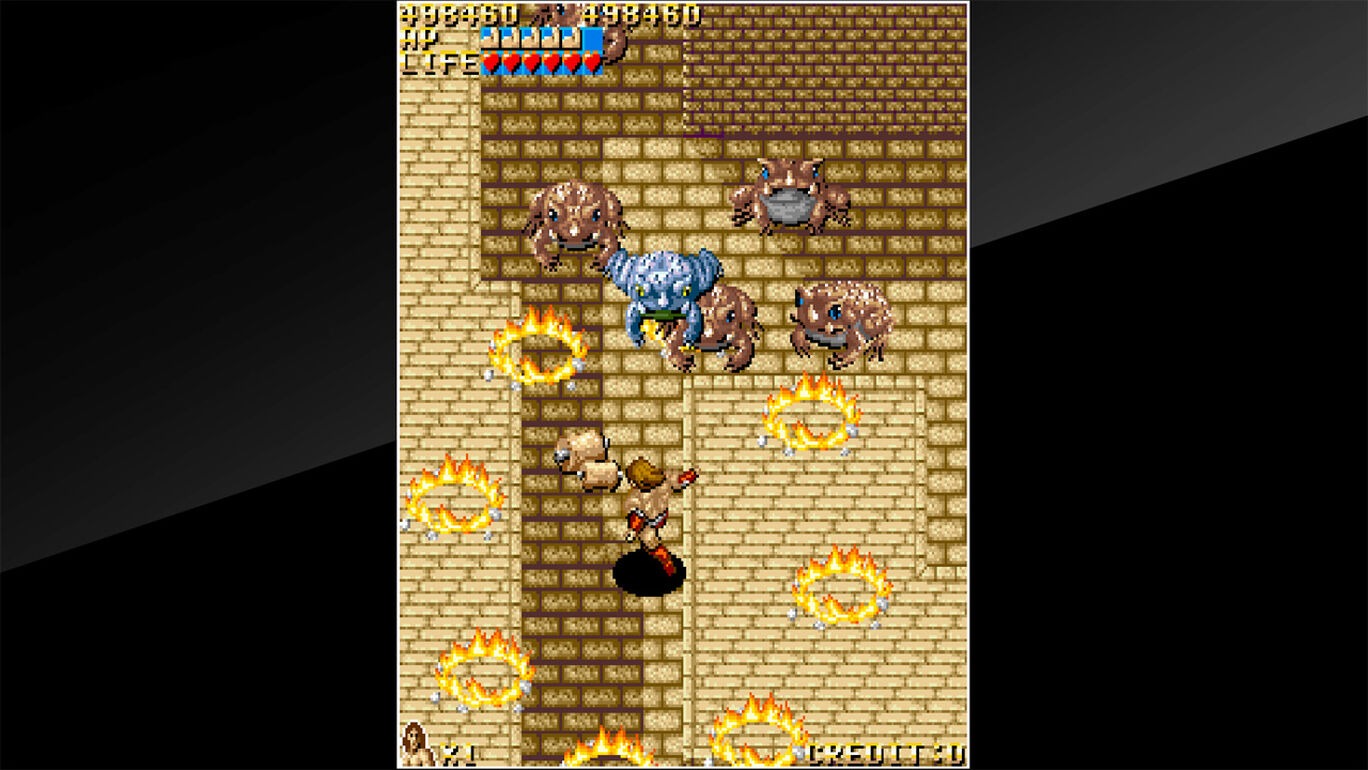 Wow, this game is something. Originally released by UPL in 1990, Vandyke is a top-down action game where you play as a muscle-bound barbarian who swings a mighty sword to defeat his foes. So far, so Conan. But, uh, this game goes places. It goes some very weird places. Bonkers places. Some very creative enemy designs. Mechanically, it's okay. Nothing great, but also not bad to play. The real reason to play this is just to take the odd journey, and whether or not that is worth eight bucks to you, I'm glad Hamster decided to put this out there for people to gawk at. The developer has done its usual job, getting the game up and running nicely with the typical assortment of options and extras.
World Soccer Strikers '91 ($5.99)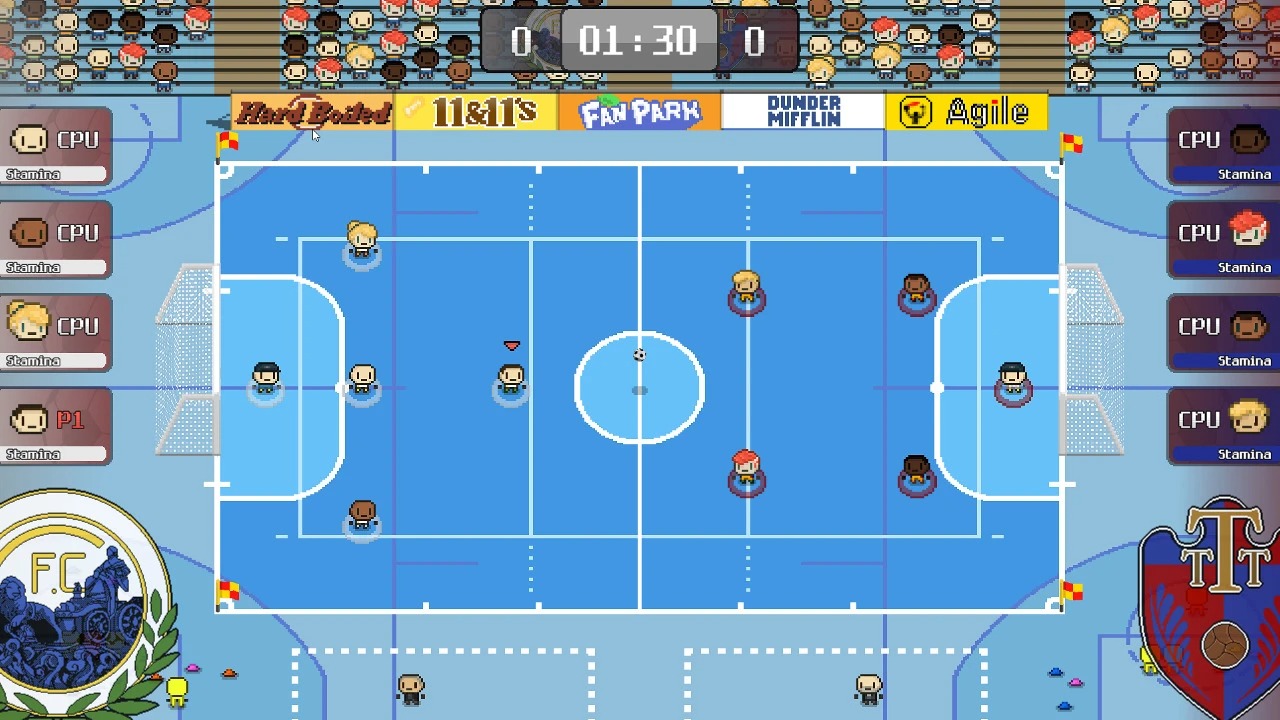 Here's a nice low-cost soccer game that you can play with up to four players via local multiplayer. It has a simple but cute look, but the physics behind it are anything but plain. Heck, the developers have even gone as far as to not give the players magnetic feet, meaning you actually have to handle the ball properly. The ball can't go out of bounds though, so things can go a little wild until you get the hang of things. There are unlockable teams, leagues and tournaments to play, and a quick match option for when you just want to play. It seems pretty fun if you're up for a slightly different take on the sport.
Mayhem Brawler ($19.99)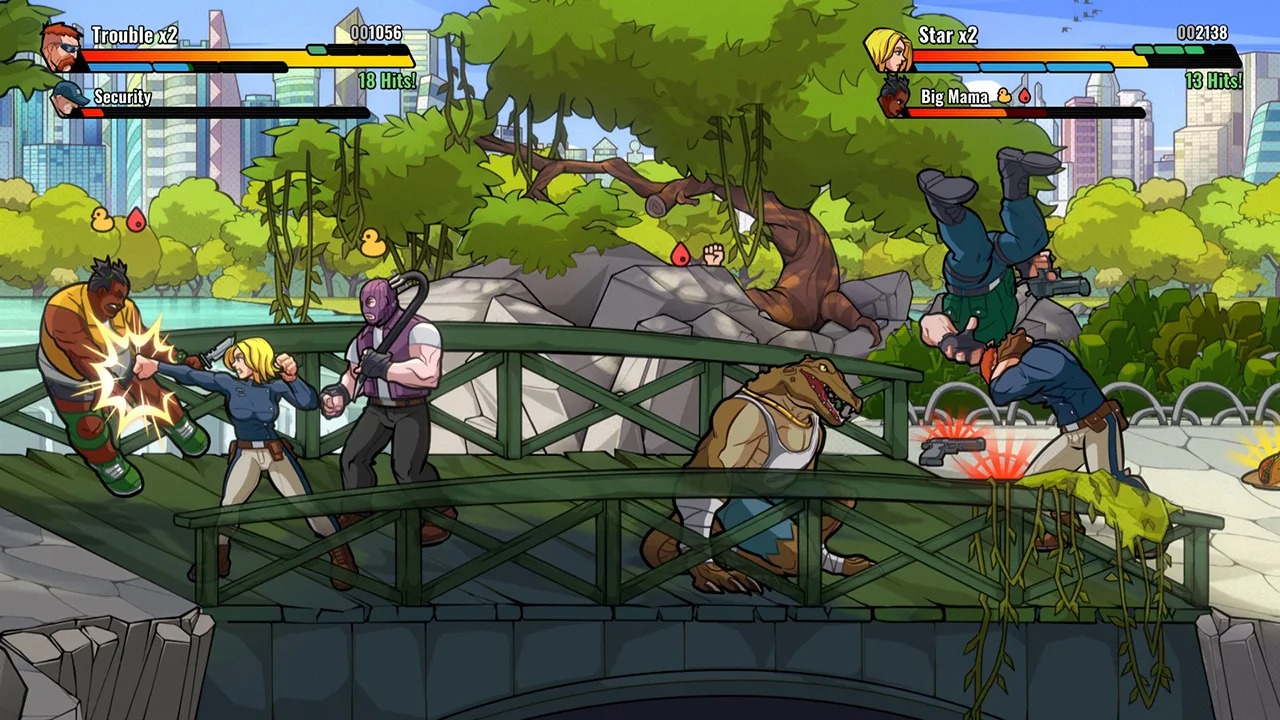 It's beat-em-up time again, friends. I know, you're probably still busy playing that Streets of Rage 4 DLC, but if you're looking for a bit of a break you could do a lot worse than Mayhem Brawler. Play as one of three different characters and hit the mean streets to crack some heads and bring justice to the city. There are multiple endings depending on your choices throughout the game, which is unusual enough in the genre to be a novel selling point. The comic-style visuals are excellent, and the action is sound. The soundtrack is a bit limp, but there are worse fates. I may review this one if I'm feeling energetic enough.
Thea 2: The Shattering ($22.99)
The unique blend of 4X strategy, card game, RPG, and roguelite returns in this sequel to Thea: The Awakening. Personally, I couldn't really get into the first game all that much, but some people whose opinions I respect a lot loved it. You play the role of a deity drawn from a Slavic-inspired pantheon and need to lead your believers to prosperity. Or at the very least, survival. You can do that through peaceful means, or more traditional means. Your call. Play single-player or hop online and engage in some co-op multiplayer for up to three people. This game seems to have been slightly better-received than the first on other platforms, so if you like how the concept sounds you may want to give it a closer look.
Zombo Buster Advance ($3.99)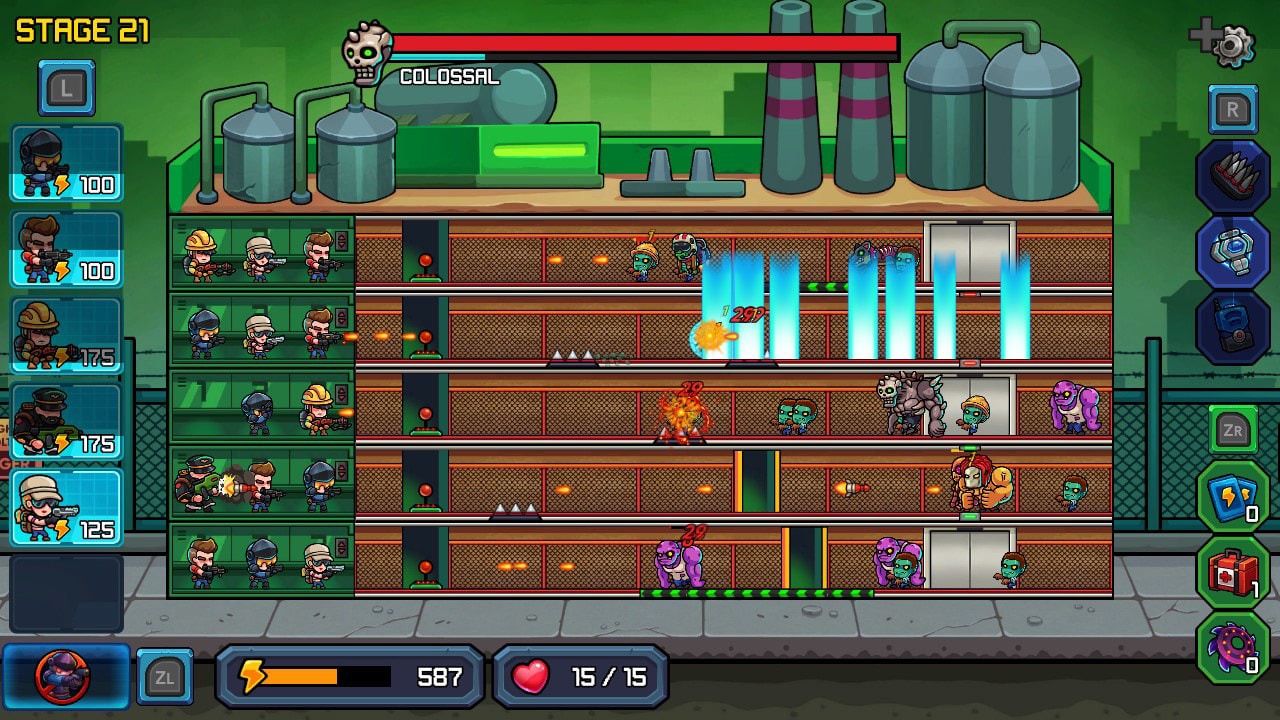 If I squint a little, that screen looks a lot like Plants vs Zombies with the plants changed out for generic soldier-type guys. Hm. There are a few things here to differentiate it beyond the obvious, like being able to swap the units in each lane quickly and a leveling system. But really, I think if it walks like a duck, swims like a duck, and quacks like a duck, I'm going to call it a duck. This is a less charming Plants vs Zombies, which might interest people in light of the game's low price and the fact that EA bafflingly hasn't given us the real thing yet.
Buissons ($7.99)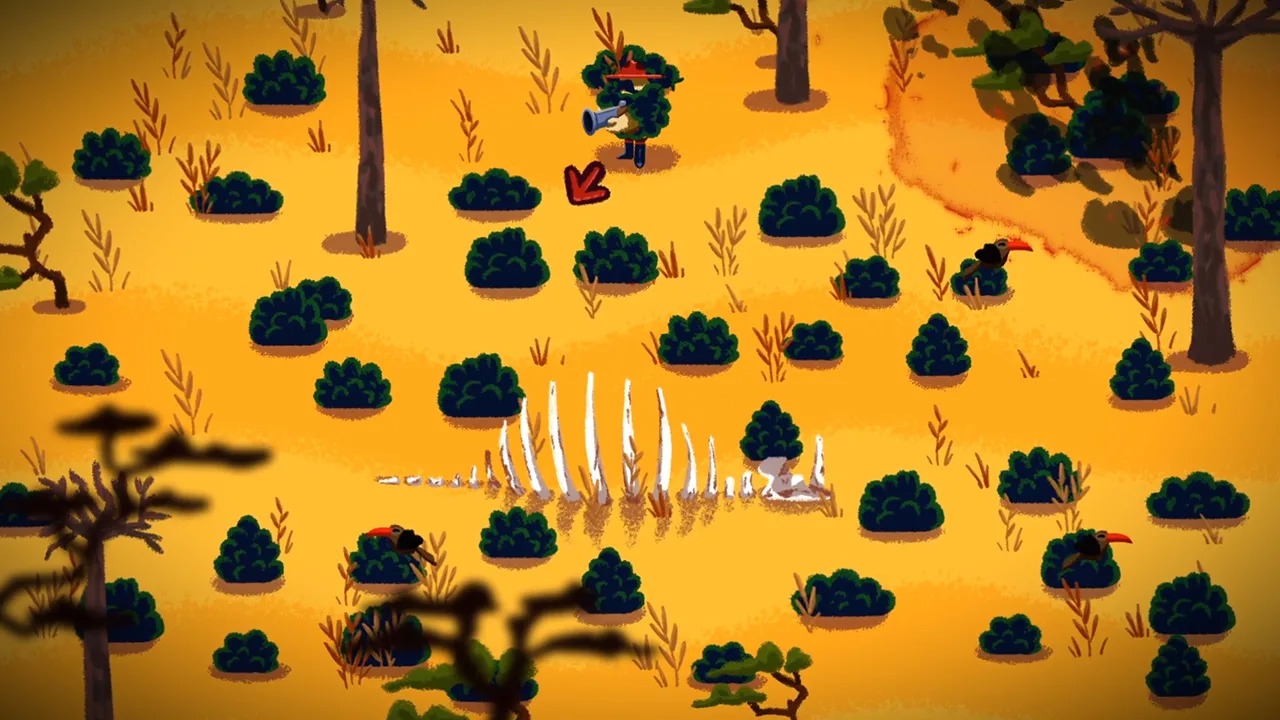 This is a hide-and-seek game that seems to be largely intended as a multiplayer affair. Two to four players can join in locally, and the idea is that you hide, and seek, and also fart. The game description really wants you to know about that farting business. It mentions it a few times. Basically, I think everyone hides in a bush during the night phase, and then you try to find each other in the day phase? I'm not clear on how this game works. The farting seems to be the ace up the proverbial sleeve, though. Try the farting. Its PC version got a very warm reception, and I can't see anything about it that would make me think this Switch port would drop the ball. Something to pull out at your next party, which is probably scheduled for some time next year.
Where's Samantha? ($9.99)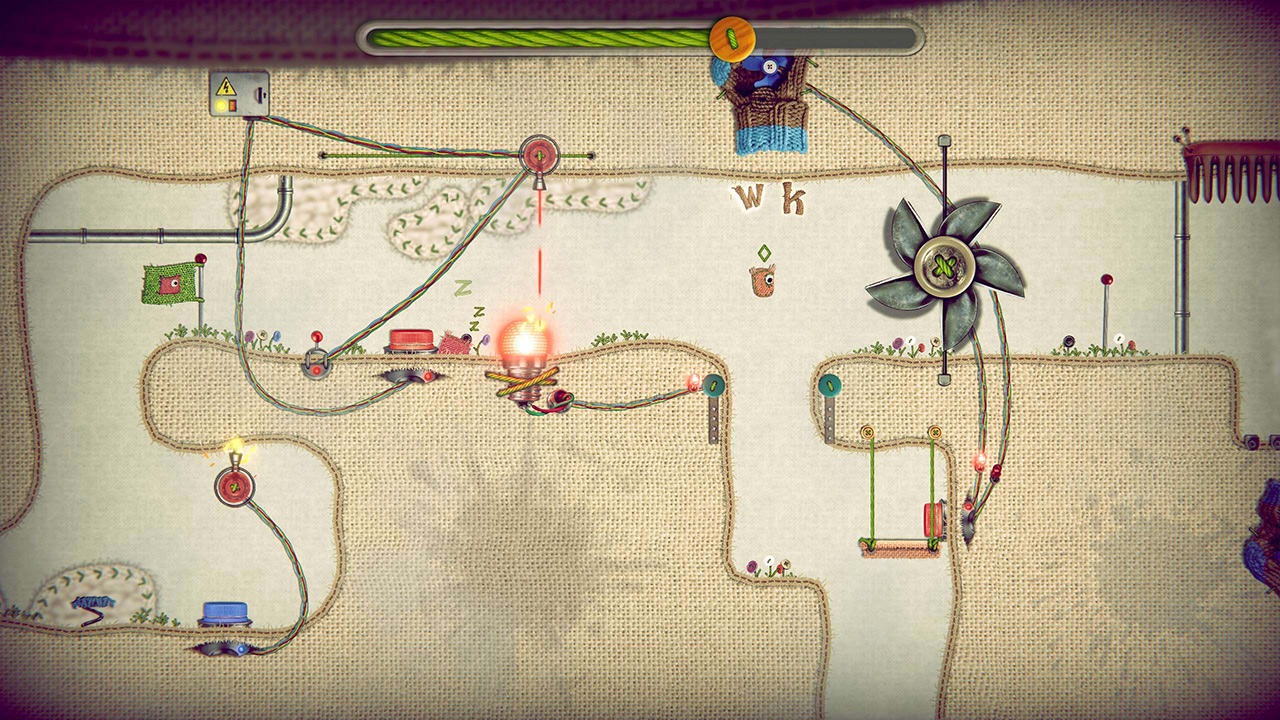 George and Samantha are a happy couple just out there enjoying life until a strong wind comes and blows Samantha away. Oh right, uh, George and Samantha are little bits of fabric. That's how she got picked up by the wind so easily. Frankly, I'm surprised it doesn't happen more often. Anyway, you have to help these two bits of cloth reunite by making your way through 45 stages of traps, puzzles, and obstacles. The visuals have a really nice craft-material look to them, and the game is narrated by some guy named Rufus Hound. I don't know who he is, but I'm told our British readers will probably know him. Reviews weren't incredibly glowing for this game on other platforms, but maybe it will find a more willing audience on Switch. That sometimes happens.
Sakura Succubus 4 ($9.99)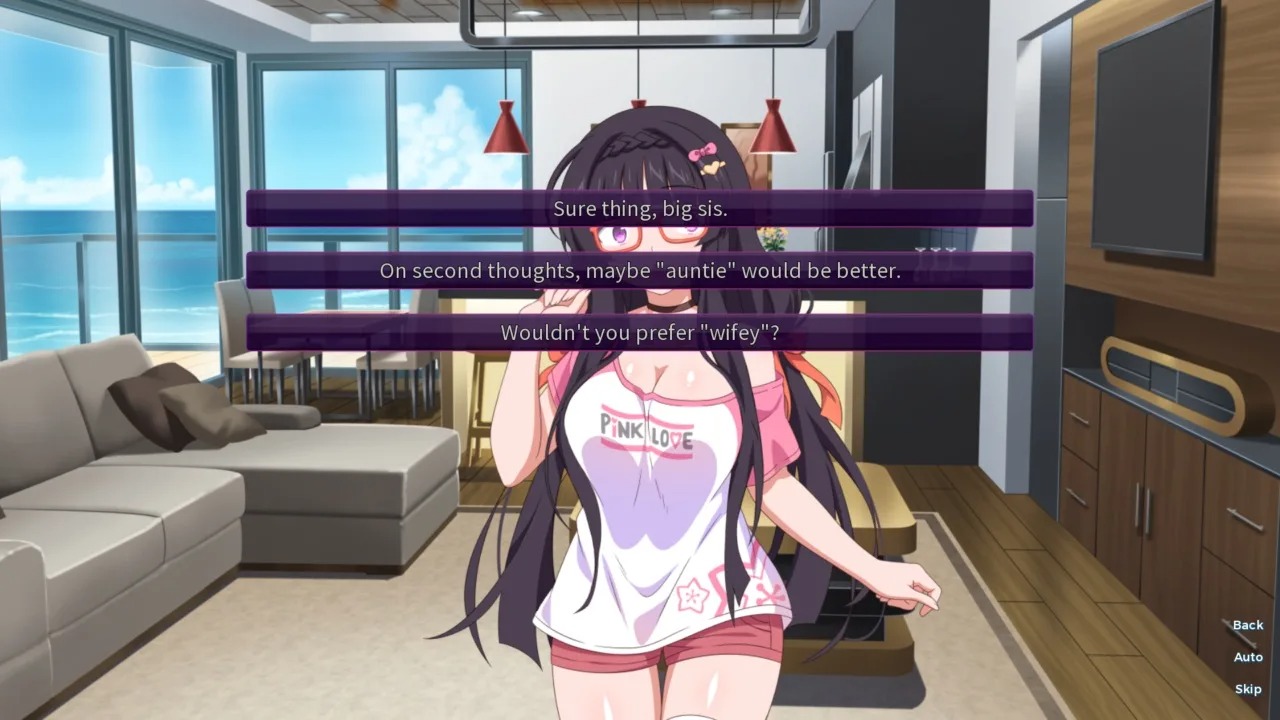 Having barely escaped imprisonment in the succubus realm, protagonist Hiroki Ogasawara is ready for a little vacation. Luckily, the idol succubus Ayu just happens to invite him to her private beach house in Okinawa for a little relaxation time. The rest of the harem follows, because that is how these games go. Anyway, it's another risque visual novel where the story generally takes a sideline to the art of the girls in various costumes and poses, this time with a summer vacation theme. You know better than I do whether this is your kind of thing or not.
Metal Commando ($4.99)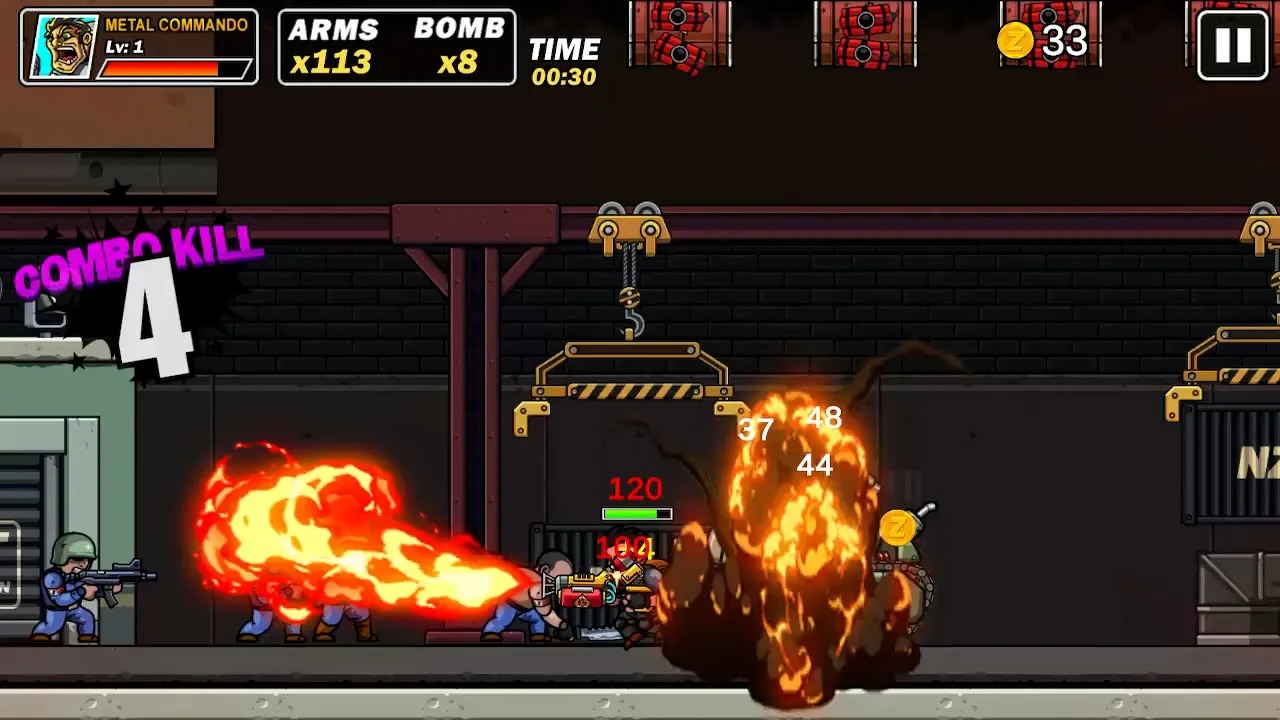 This is like the "McDonalds we have at home" version of Metal Slug. A basic side-scrolling run-and-gun action game, with its sole twist being the ability to unlock and upgrade guns. Battle through the enemy forces to take down a non-descript evil army leader. It's pretty shameless. They even worked the word 'slugs' into the game description on the eShop in a really obvious way. You can spend three dollars more and get your choice of several significantly better games from the ACA NEOGEO line of Metal Slug titles, and that's what I think you should do. But you don't have to listen to me, I'm not Prime Minister Skywalker or anything.
Sales
(North American eShop, US Prices)
Not much to go on yet at the time of writing, but a couple of decent games in there for those looking for them. There's a modest discount on Asha in Monster World, a slightly better discount on Death Come True, and a solid sale on Power Rangers: Battle for the Grid. Some of the Power Rangers DLC is also on sale, so look into that if you're interested. I'm sure we'll have a ton of new sales tomorrow to look at, so keep a bit of money in your pocket just in case. As for the outbox, I don't really see much worth fussing about. But do that thing you do and check those lists just to be sure.
Select New Games on Sale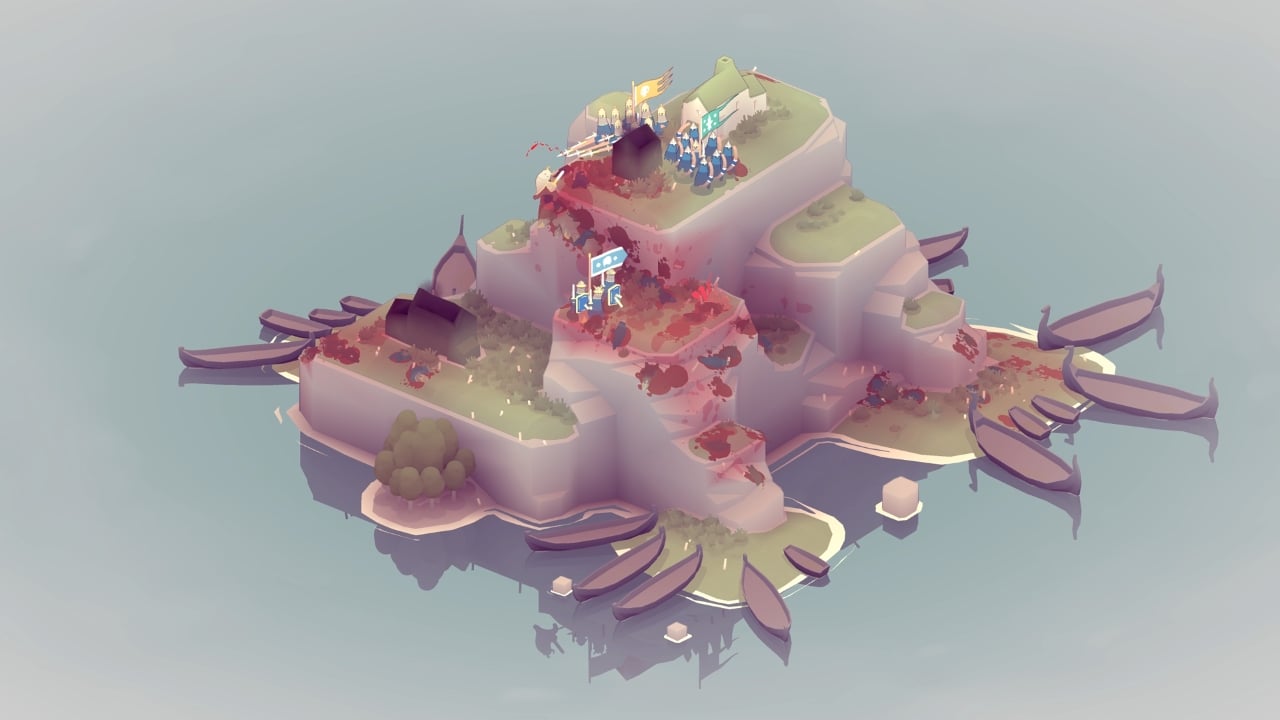 Bad North ($5.99 from $14.99 until 8/23)
Cozy Grove ($13.41 from $14.99 until 8/26)
Space Otter Charlie ($11.19 from $14.99 until 8/26)
The Ambassador: FT ($5.95 from $14.99 until 8/26)
Deleveled ($4.47 from $9.99 until 8/26)
Breakpoint ($2.43 from $4.99 until 8/26)
Fracter ($3.40 from $6.99 until 8/26)
#Funtime ($5.95 from $14.99 until 8/26)
Roundguard ($8.75 from $19.99 until 8/26)
Almost There: The Platformer ($1.99 from $9.99 until 8/26)
The Bridge ($1.99 from $9.99 until 8/26)
Tumblestone ($1.99 from $14.99 until 8/26)
Gurgamoth ($1.99 from $9.99 until 8/26)
Monster Blast ($2.39 from $7.99 until 8/30)
Word Mesh ($2.09 from $6.99 until 8/30)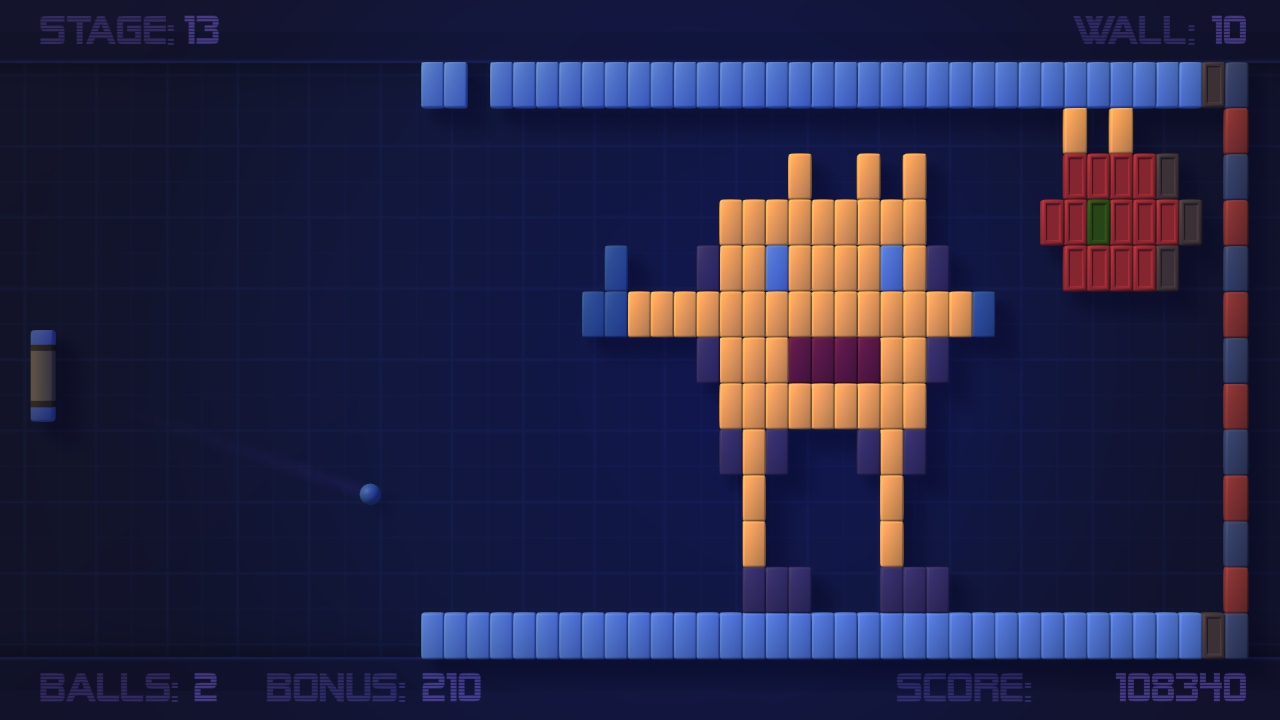 Radon Blast ($1.99 from $3.99 until 8/30)
Regalia: Of Men & Monarchs ($12.49 from $24.99 until 9/1)
Alveole ($3.99 from $4.99 until 9/1)
Bonkies ($7.49 from $14.99 until 9/2)
Power Rangers: Battle for the Grid ($12.99 from $19.99 until 9/2)
Wonder Boy Asha in Monster World ($29.74 from $34.99 until 9/2)
Darkestville Castle ($7.49 from $14.99 until 9/2)
Death Come True ($11.19 from $15.99 until 9/2)
Yuoni: Rises ($6.49 from $12.99 until 9/6)
Postal Redux ($4.99 from $9.99 until 9/6)
The Great Perhaps ($3.49 from $9.99 until 9/7)
Rogue Explorer ($6.39 from $7.99 until 9/8)
Where's Samantha? ($5.99 from $9.99 until 9/8)
UNI ($1.99 from $4.99 until 9/8)
Duke of Defense ($1.99 from $14.99 until 9/9)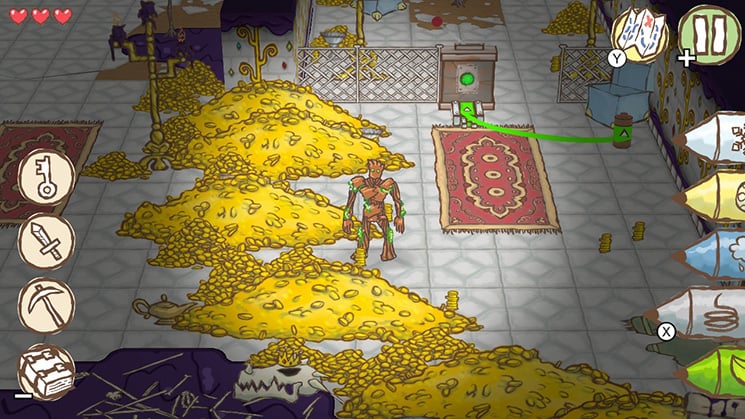 Draw a Stickman: Epic 2 ($1.99 from $6.99 until 9/9)
A Robot Named Fight ($1.99 from $14.99 until 9/9)
Ministry of Broadcast ($5.99 from $14.99 until 9/9)
Crowdy Farm Rush ($1.99 from $5.99 until 9/9)
Karma Knight ($3.59 from $8.99 until 9/9)
The True ($6.65 from $9.50 until 9/9)
Laws of Machine ($2.79 from $3.99 until 9/9)
Sales Ending Tomorrow, Friday, August 20th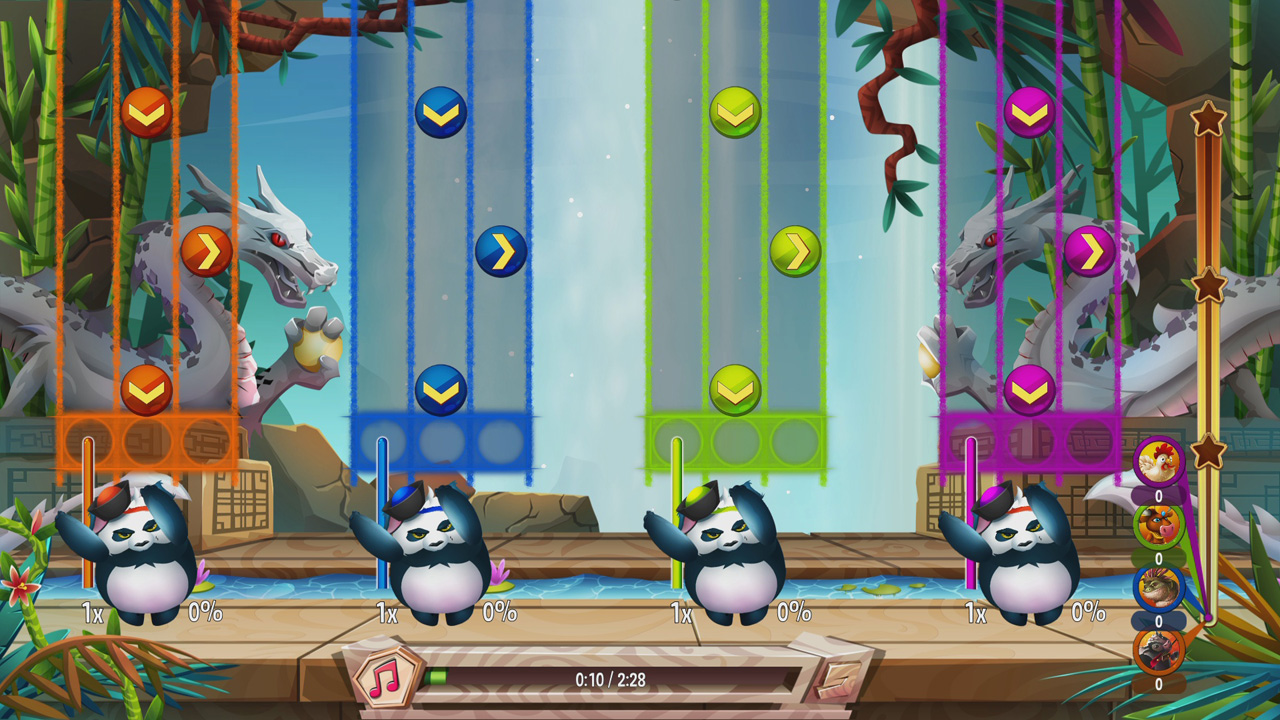 30-in-1 Game Collection ($12.74 from $14.99 until 8/20)
4×4 Dirt Track ($5.99 from $11.99 until 8/20)
99Vidas: Definitive ($4.99 from $9.99 until 8/20)
Apple Slash ($3.99 from $4.99 until 8/20)
Arietta of Spirits ($17.99 from $19.99 until 8/20)
Car Driving School Simulator ($6.99 from $13.99 until 8/20)
Carnage: Battle Arena ($4.49 from $14.99 until 8/20)
City Driving Simulator ($5.99 from $11.99 until 8/20)
Cubers: Arena ($7.49 from $14.99 until 8/20)
Cycle 28 ($1.99 from $6.99 until 8/20)
Dogurai ($1.99 from $4.99 until 8/20)
Dungeon Solver ($1.99 from $3.99 until 8/20)
Element ($5.99 from $11.99 until 8/20)
Flatland Vol. 1 ($1.99 from $4.99 until 8/20)
Galaxy Champions TV ($1.99 from $6.99 until 8/20)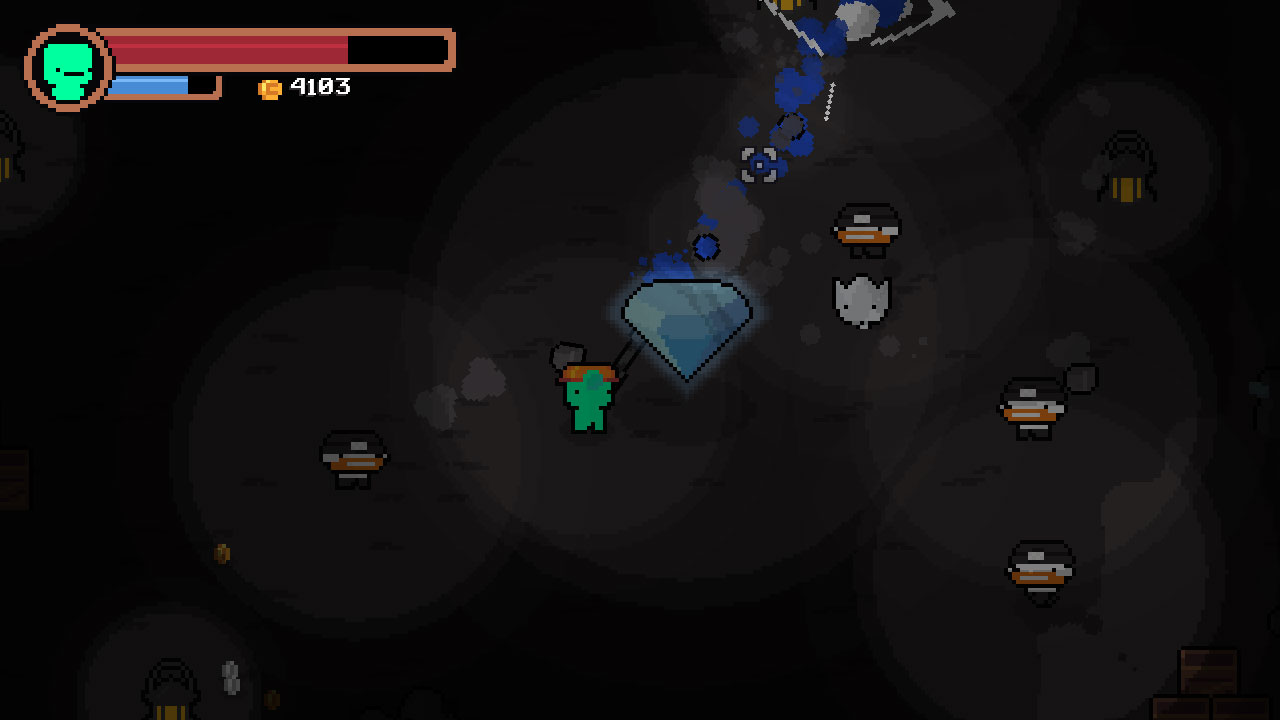 Gemini ($1.99 from $3.99 until 8/20)
Gnomes Garden ($2.49 from $4.99 until 8/20)
Hoa ($13.49 from $14.99 until 8/20)
Hunter Shooting Camp ($6.39 from $7.99 until 8/20)
Knight's Retreat ($1.99 from $3.99 until 8/20)
Late Shift ($7.14 from $12.99 until 8/20)
Life Goes On ($2.59 from $12.99 until 8/20)
Power Racing Bundle 3 ($9.99 from $24.99 until 8/20)
Silk ($1.99 from $12.99 until 8/20)
Simulacra ($9.09 from $12.99 until 8/20)
Super Magbot ($9.99 from $17.99 until 8/20)
Tallowmere ($3.49 from $6.99 until 8/20)
The Bunker ($7.14 from $12.99 until 8/20)
The Fox Awaits Me ($22.49 from $44.99 until 8/20)
The Last Survey ($8.99 from $14.99 until 8/20)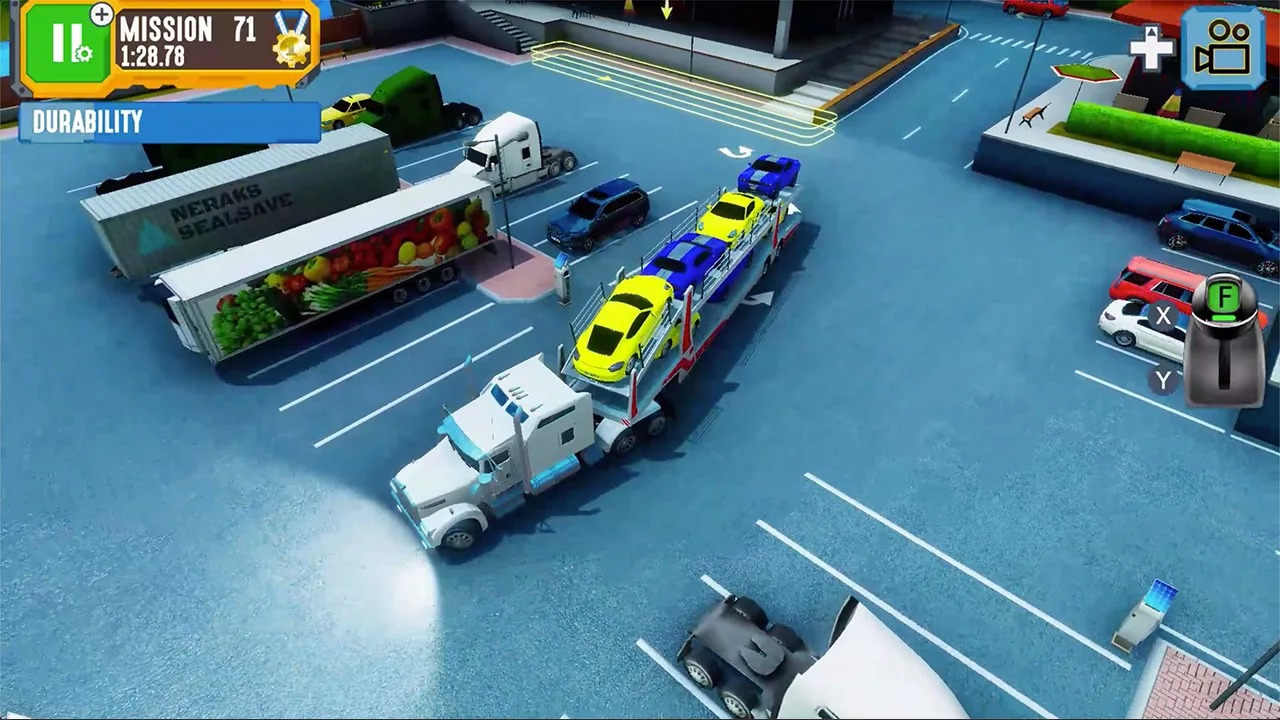 Truck Simulator ($5.99 from $11.99 until 8/20)
Ubermosh:Omega ($1.99 from $4.99 until 8/20)
US Navy Sea Conflict ($3.99 from $4.99 until 8/20)
Warp Shift ($1.99 from $9.99 until 8/20)
Zen Chess Collection ($1.99 from $3.99 until 8/20)
That's all for today, friends. We'll be back tomorrow with the rest of the new releases for the week, along with a bunch of sales. Just glancing at the schedule, I think Arietta of Spirits is looking like the highlight of the day, but we'll see what surprises turn up as the games roll out. I hope you all have a great Thursday, and as always, thanks for reading!