Mechanist Games is celebrating the 3rd anniversary of their mobile empire simulation game Game of Sultans with a special appearance from Prince Michael, the adorable feline and star of popular YouTube channel Aaron's Animals. To celebrate this exciting crossover, Aaron's Animals has posted a new video titled Cats and Dragons which features Michael competing for the Sultan's crown against some fierce feline competition in his local LARP'ing group. Will Michael make it past numerous hazards, including a fire-breathing dragon, in order to take the crown? Find out in the video below.
Of course Michael is also making an appearance in the Game of Sultans game itself, and players can find him showing up randomly causing mischief in all corners of the palace. If you're able to spot Michael you'll unlock 1 of 9 different Michael photos, and each time you unlock a row of 3 photos on the picture grid either horizontally, vertically, or diagonally, like a game of Bingo, you'll earn yourself a different chest reward.
In addition to the photo hunt, players can also celebrate this anniversary by decorating a fancy cake. You can leave birthday blessings for your in-game friends and allies as well as read the messages that others have left for the game's latest milestone birthday.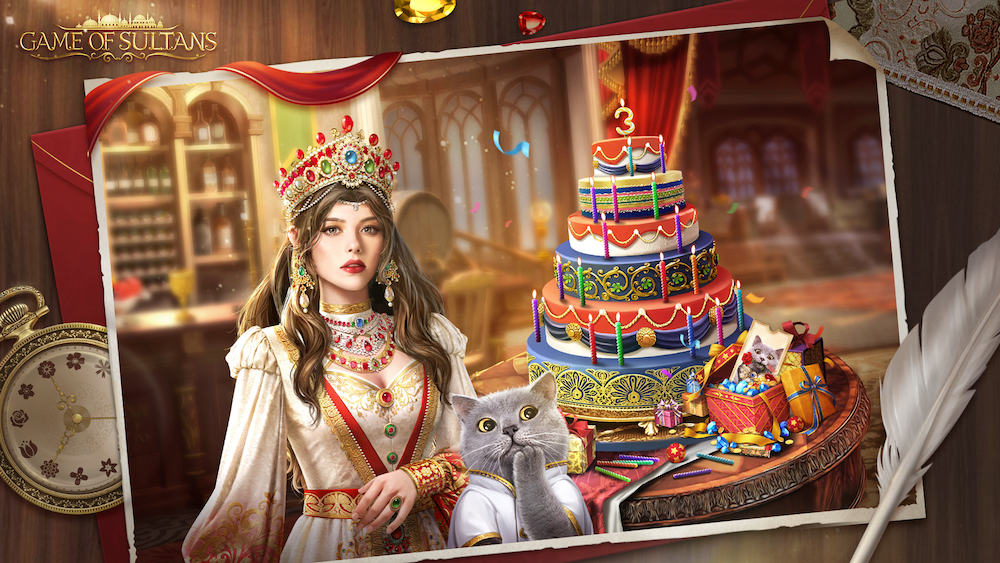 Another big feature added in the version 3.2 anniversary update to Game of Sultans is the new pet pen system. This lets Sultans and Sultanas own multiple different types of pets, feeding them and raising them from when they're young. Once they're all grown up the pets will become your faithful companions that will hunt for you, defend you against attacks from wild beasts, and even go out on expeditions to explore the lands while you're not around.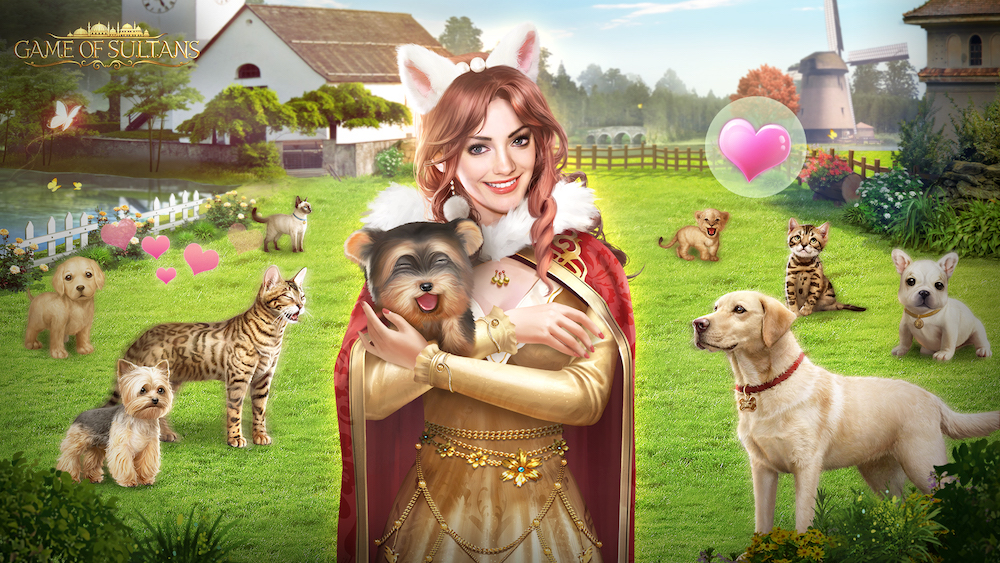 If you are not yet among the tens of millions who have downloaded Game of Sultans on iOS or Android over the past three years, then this new 3rd anniversary celebration event is a good time to try your hand at building your legacy during the Ottoman Empire. Manage government affairs, command your army in PvP battles, and raise a family. And of course, take a break and sip on some of that world famous Turkish Coffee.
Game of Sultans is available for free right now on both iOS and Android and you can follow all the game's latest news by checking out its official Facebook page. Also don't forget to follow the further adventures of Prince Michael over on the Aaron's Animals YouTube channel.
Sponsored Content
This article is sponsored content written by TouchArcade and published on behalf of Mechanist Games to promote the 3rd anniversary celebration of Game of Sultans. For questions or comments, please email [email protected]