Each and every day new mobile games are hitting the App Store, and so each week we put together a big old list of all the best new releases of the past seven days. Back in the day the App Store would showcase the same games for a week, and then refresh those features each Thursday. Because of that developers got into the habit of releasing their games throughout Wednesday or very early Thursday in order to hopefully get one of those coveted features spots. Nowadays the App Store refreshes constantly, so the need for everyone to release all on the same day has diminished. Still, we've kept our weekly Wednesday night format as for years that's the time people knew to check TouchArcade for the list of new games. And so without further ado please check out the full list of this week's new games below, and let us know in the comments section which games you'll be picking up!
---
Arcadium – Space War (Free)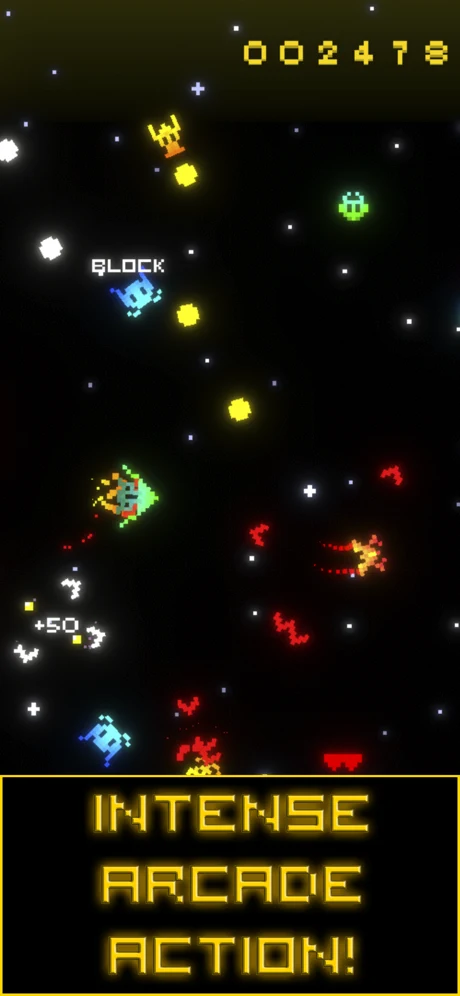 iTunes Description
The arcadium invaders feel as strong and colorful as never before!
Join the fight for survival in this fantastic pixel-art shooter game!
Pick your spaceship and get ready for an intense and exciting battle!
Forum Thread: Arcadium – Space War (by Luciano Bercini)
---
BLASK 2 ($2.99)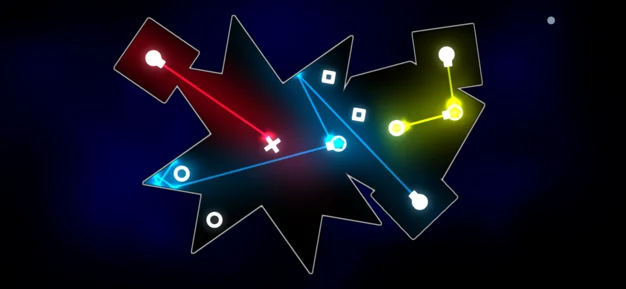 iTunes Description
BLASK 2 is a unique puzzle game where you control the environment in order to hit all the goal markers with lasers. Each shape acts as a room made of mirrors. By combining and rotating each shape, a player can control where the laser beam points.
Forum Thread: BLASK 2 (by SmallBigSquare)
---
Block Soccer: Block to Goal (Free)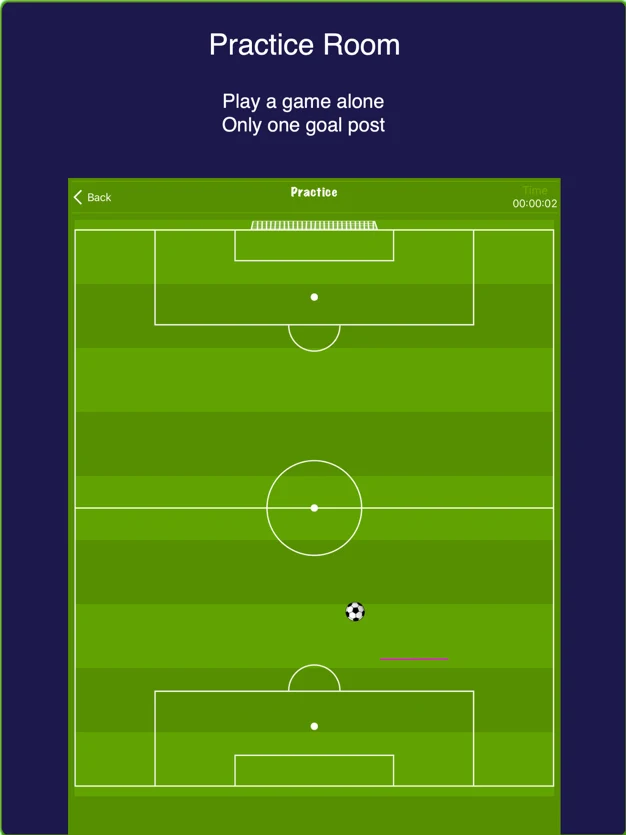 iTunes Description
The Block Soccer game invites you to play soccer against the CPU. It is a simple to play game, but you will never get bored of it. The only thing that you need to do is to direct the ball towards the goal post of your opponent. Easy, right?

You change the direction of the ball by sliding your finger on the field and thus creating a wall, which blocks it. But, your opponent will do the same thing. Are you fast enough to beat it?
Forum Thread: Block Soccer: Block to Goal (by i-SmartSolutions)
---
The Burgle Cats (Free)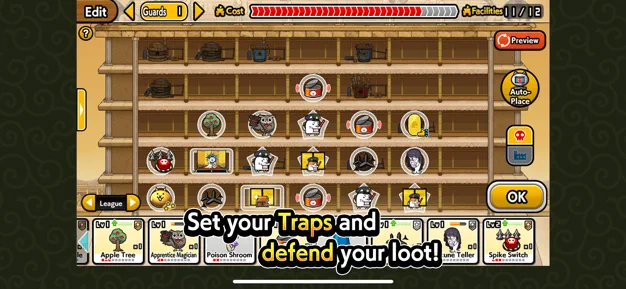 iTunes Description
The Battle Cats take on a new challenge as… Cat Burglars?!
Infiltrate the enemy mansion and snatch as much treasure as you can in a wild feline heists!
Forum Thread: The Burgle Cats (by PONOS)
---
Candy Solf (Free)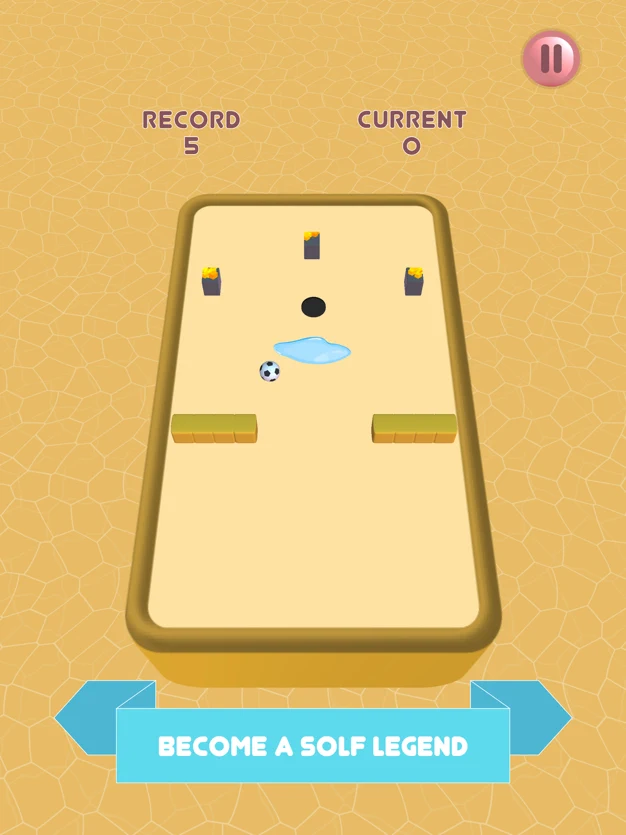 iTunes Description
Is it Soccer?, is it Golf? it's Solf!

Play through the delicious candy themed solf courses. Each course is designed to have three holes increasing in difficulty throughout, once you complete all the courses in a world you will be transferred to another yummy themed world. However, watch out for tactically placed bombs and the water holes, as they will lead to your demise.
Forum Thread: Candy Solf (by Liontech Studios)
---
CyberLaser (Free)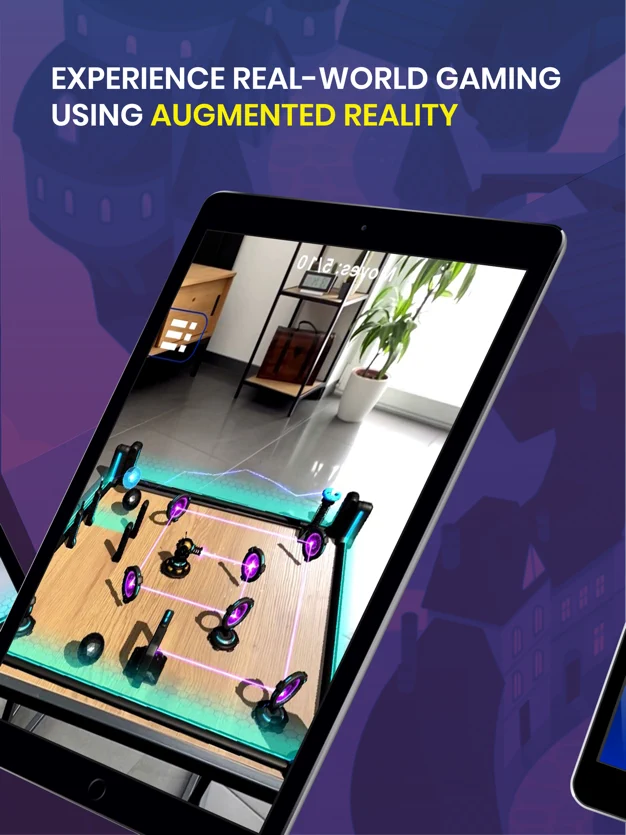 iTunes Description
CyberLaser is an augmented reality based puzzle game. The goal is to guide lasers to the energy crystals using mirrors, portals and explosions.
Forum Thread: Cyberlaser (by Cybersnake-X)
---
Ghost Sync ($6.99)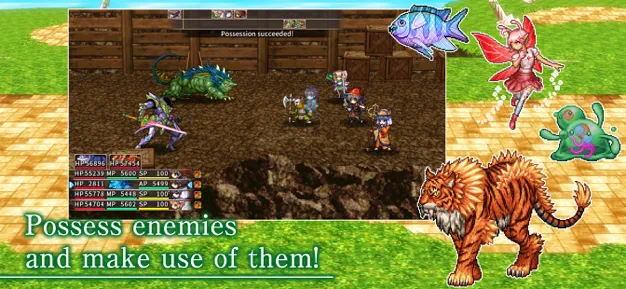 iTunes Description
In a world infested with evil beasts called savarians, a girl is on a journey to hunt these dangerous beings. One day she runs into a dog possessed by the soul of a young man. This meeting triggers a further long adventure awaiting only to reveal what is behind the mystery involving the world fate.
Forum Thread: RPG Ghost Sync (by KEMCO/EXE-CREATE)
---
Greedy Cats (Free)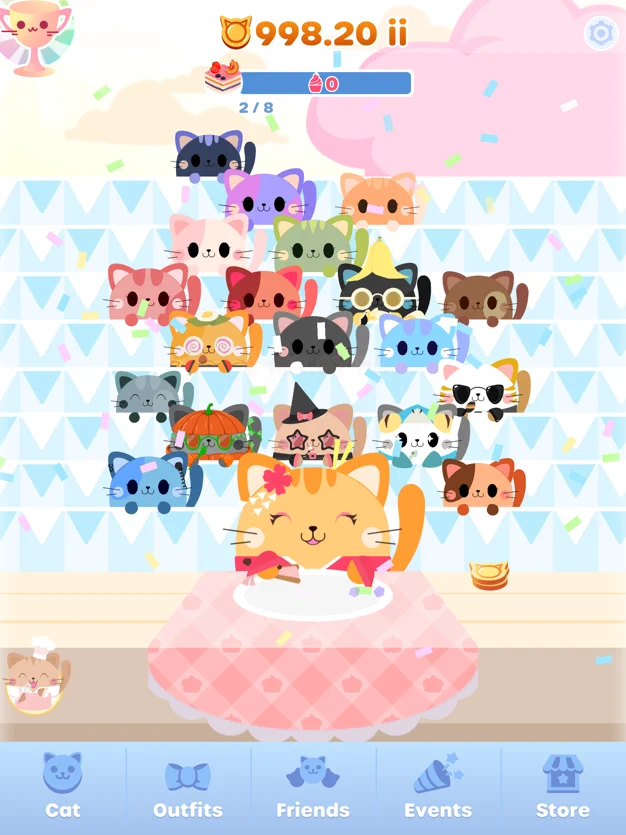 iTunes Description
These Greedy Cats have an unstoppable desire to chomp as much food as possible! Unlock and upgrade all the Greedy Cats and collect cute outfits. Compete against the greediest cats in head-to-head eat-offs, win trophies, earn rewards, and begin your path to munching stardom!
Forum Thread: Greedy Cats: Kitty Clicker (by PikPok)
---
Guess the Rule ($0.99)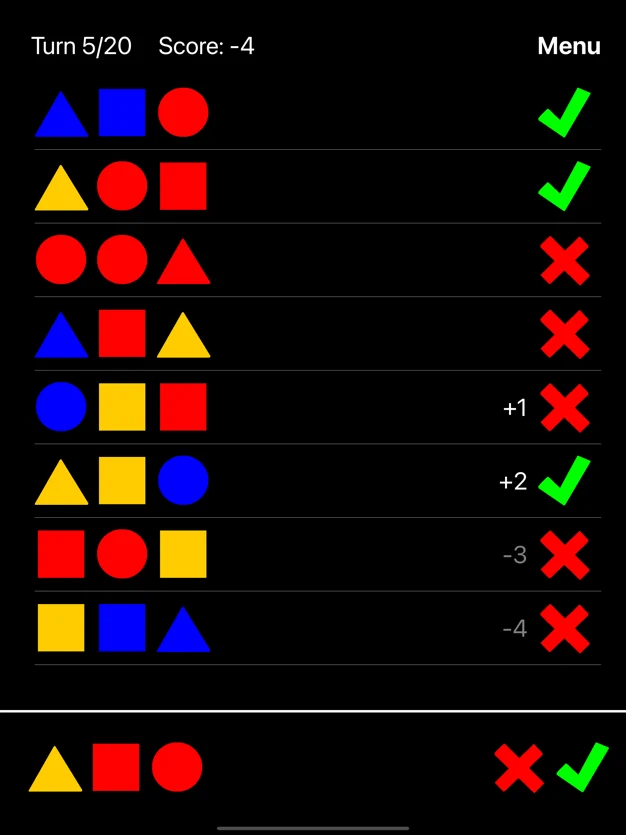 iTunes Description
A square next to a circle? A red triangle on the left? One of each color? There's a secret rule to determine which sequences of 3 colored shapes are allowed and which are not. Using your powers of inductive logic, you must predict whether each new sequence fits. Collect evidence, adjust your predictions, and guess the rule–it's a lot like the scientific method!
Forum Thread: Guess the Rule: Logic Puzzles (by James Senter)
---
Hero Craft (Free)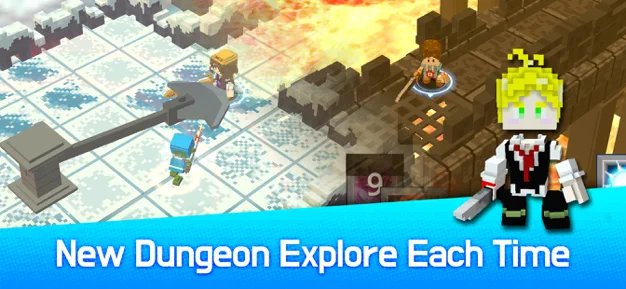 iTunes Description
※ Hero Craft is a Weapon, Character Skin Craft RPG.
I do play the game with my own created character?
Fulfill your dream fantasy in Hero Craft now!
My own character and weapon made of 3D pixel blocks!
Forum Thread: Hero Craft (by Toybox/Dreamplay)
---
Inked ($3.99)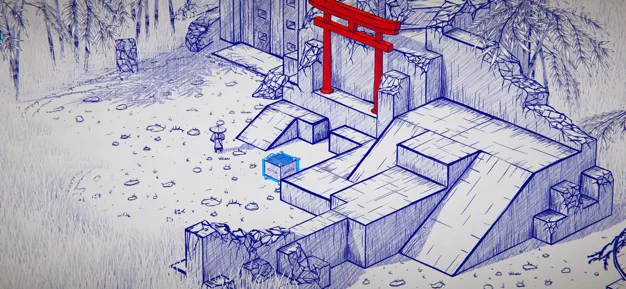 iTunes Description
Experience an unconventional yet unforgettable story of love and hope in Inked.
Guide a rogue samurai called the "Nameless Hero", as he travels the world on paper with his love Aiko. But beware, you may soon find that everything you love is stripped away and you will have to embark on a journey through a puzzle-ridden quest to restore what you care for.
Following your adventure is the mysterious Artist, the person who drew the world around you. Your stories are connected in more ways than one, and the journey you will take will change you both.
Forum Thread: Inked (by Somnium Games & Nuverse)
---
Knights of Riddle (Free)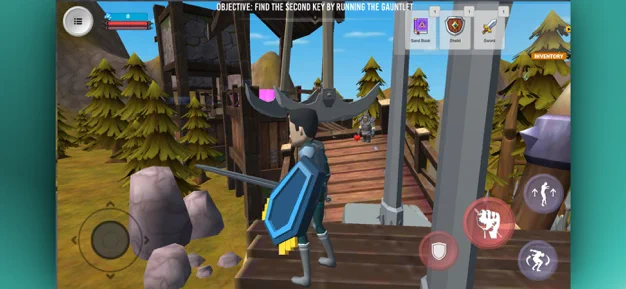 iTunes Description
Knights of Riddle is a Third Person Adventure style Hack and Slash game featuring ongoing storyline in the form of Episodes that are released via ongoing updates.

Step into Riddle, a vast world teeming with magic and mysteries to explore!
Forum Thread: Knights of Riddle (by Game Scorpion)
---
Lyxo ($2.99)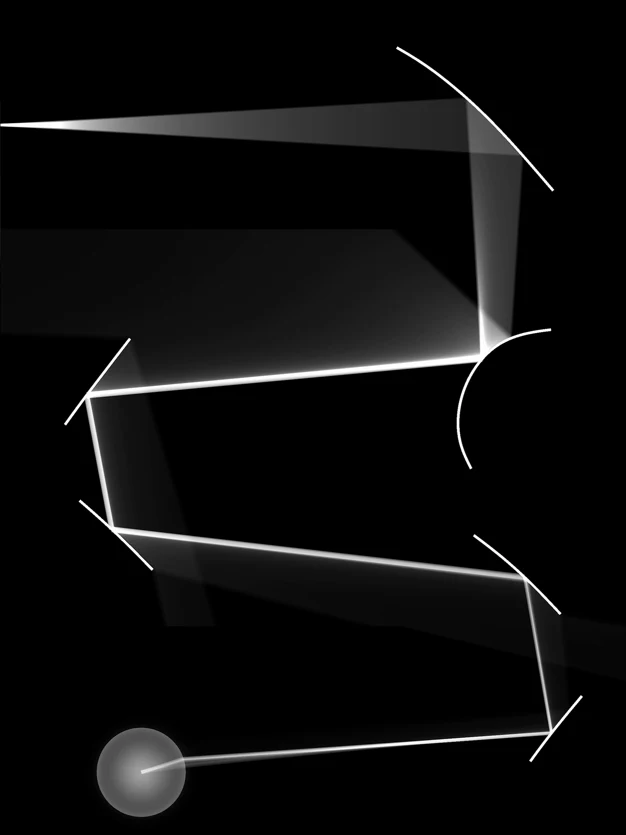 iTunes Description
Lyxo will take you on a journey to the fascinating world of light.
Use rays of light to explore the darkness, avoid obstacles, create new sources of light, mix colors and thus make your targets light up.
87 levels lead you through breathtaking worlds of color, light and shadow and surprise with extraordinary puzzles and solutions.
Forum Thread: Lyxo (by Emoak)
---
Mental Math Times Tables (Free)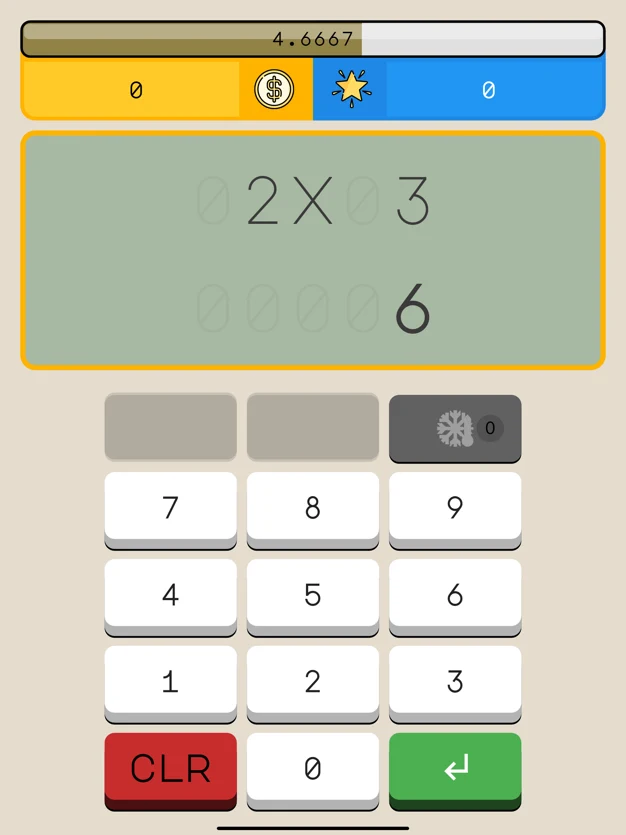 iTunes Description
Practice your Times Tables & train your brain the easy and fun way, no more boring math!

Mental Math mimics the infinite run games, but in a nerdy way! Where you have to answer infinite amount of questions that get more difficult as you proceed through your gaming session.
Forum Thread: Mental Math: Times Tables (by Yahia Salem)
---
Pingpon (Free)
iTunes Description
Pingpon is a modern take on the classic Ping-Pong game. It takes place in a huge spherical 3D arena. Your main objective is to score goals by hitting the ball towards your opponent's side of the arena, and waiting for it to explode, as it touches the edge of the arena. It may sound easy, but you also have to outwit your AI-controlled opponent which is trained to block your attempts to score goals. Meanwhile, you also need to block your opponent's attempts to score goals.
Forum Thread: Pingpon (by Yuval Vizel)
---
Pumped BMX Flow (Free)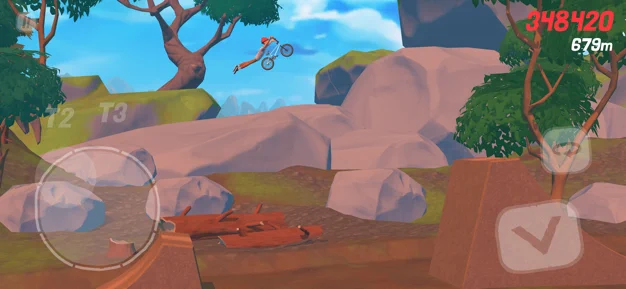 iTunes Description
Welcome to a BRAND NEW, totally redesigned, totally radical BMX game – Pumped BMX Flow!

Flow through endless jumps, pull off insane stunts, and compete in Daily Leaderboards to be the best in the world.
Forum Thread: Pumped BMX Flow (by Yeah Us)
---
Recontact London ($3.99)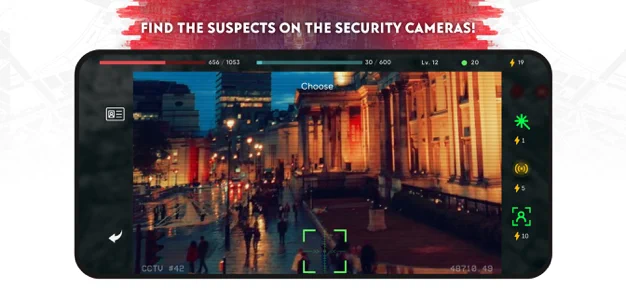 iTunes Description
Recontact London is unlike any other game. It has a never-ending storyline that is constantly updated and progresses with 5 totally different types of puzzles in which you find suspects using security cameras and satellite images and inspect crime scenes in augmented reality!
Forum Thread: Recontact London (By Recontact Games)
---
Scorch Injector ($0.99)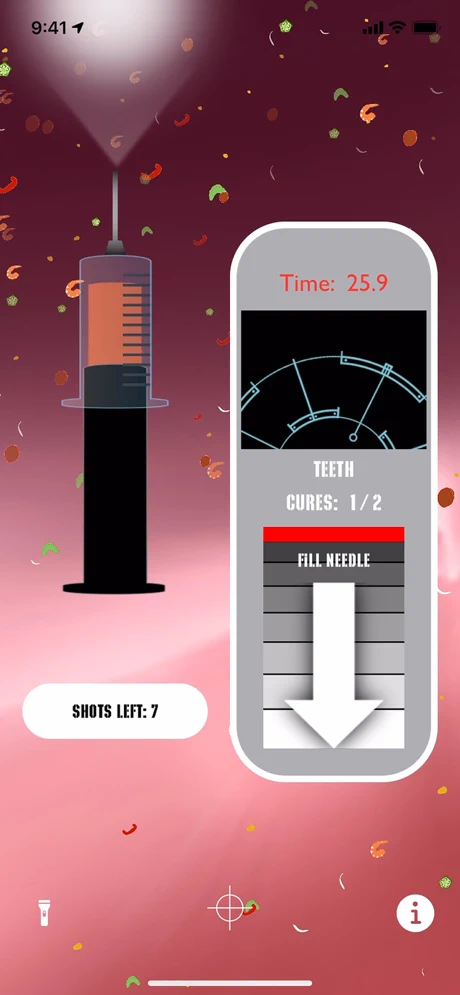 iTunes Description
You're ANDOUILLE, an Aqueous Neutralizing Delivery Object Utilizing Intense Low Level Energy, launched into the Cajun Science Institute's first accidental patient, its chief scientist. You have one mission: defeat the BLAND. Use your hot sauce to destroy all copies of the BLAND you find before all your boudin tastes like white bread.

Using the iPhone's sensors, the BLAND tracks where you are in space and attempts to hide from your food injector filled with hot sauce.
Forum Thread: Scorch Injector (by LKWD CAST)
---
SinTales (Free)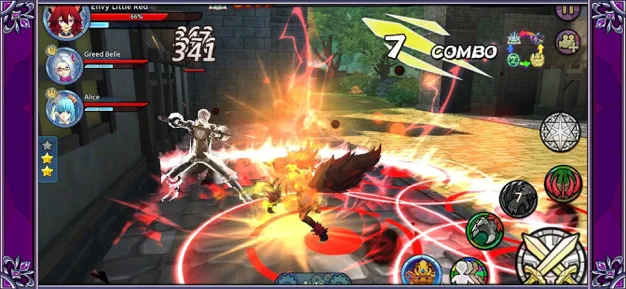 iTunes Description
Why did Little Red Hood lose herself and kill friends because of jealousy?
Do you know why Belle keeps her beloved Petrifaction by her side?
Who made Rapunzel so desperate to ruin her love by herself?
What kind of betrayal made Dorothy completely sacrifice her original self?
Forum Thread: SinTales (by Gods Flame)
---
Total Eggscape! (Free)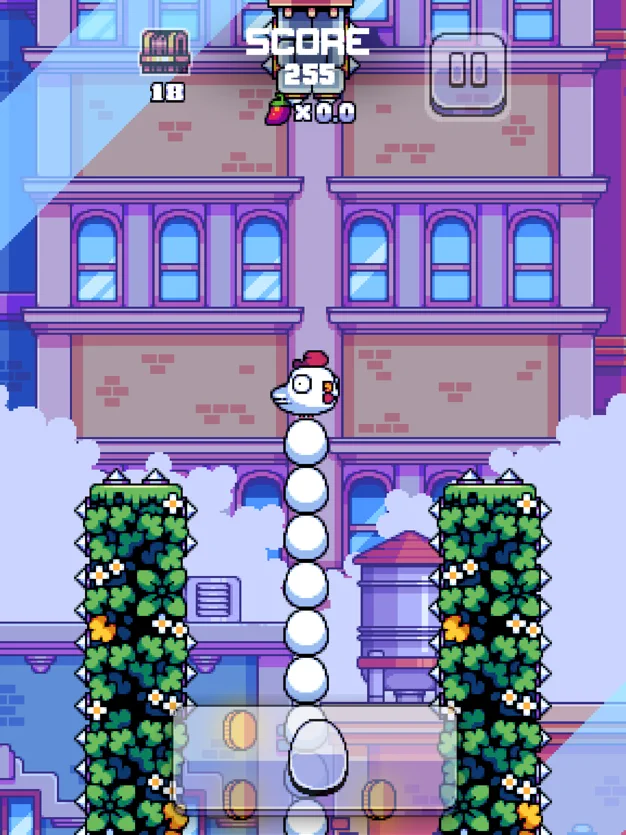 iTunes Description
A big and beautiful chicken dreams to escape the farm, and she has a plan! Help her build highest tower possible by laying eggs, avoiding the obstacles and outsmarting bosses! And who knows, you might even make it to the stars!
Forum Thread: Total Eggscape! (by Crescent Moon Games)
---
Warhammer: Odyssey (Free)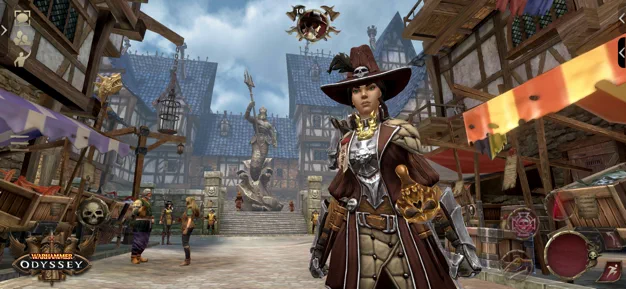 iTunes Description
Morrslieb the Chaos Moon grows large in the skies above the Old World, under its wicked visage doomsayers take to the city streets and those creatures who would bring the walls of man crumbling down become ever more bold.

However, all is not lost! Those that would stand against the darkness and Chaos that threatens civilization have come together once more, honoring ancient pacts as they did in times long past. Now is the time for heroes, now is the time to forge your Odyssey.
Forum Thread: Warhammer Odyssey (by Virtual Realms)
---
Wordsmyth ($1.99)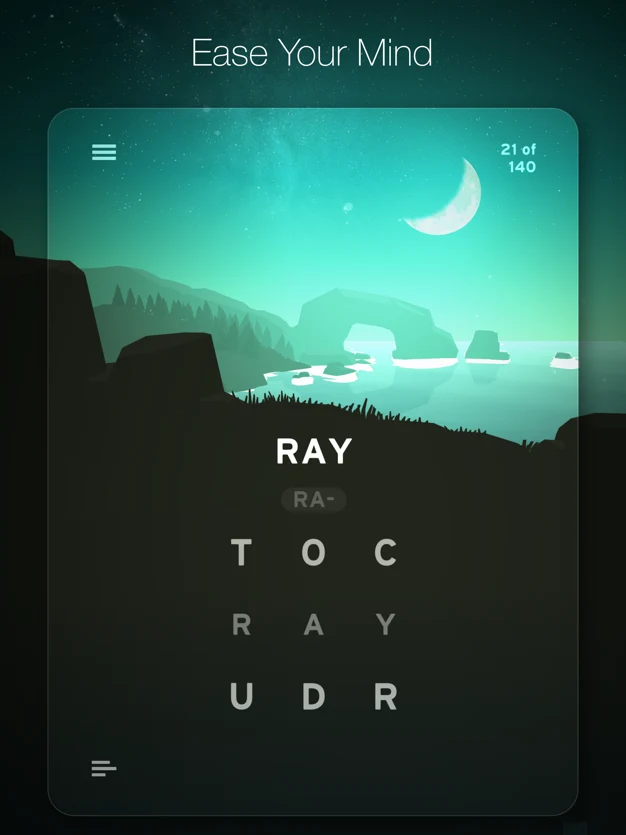 iTunes Description
A 9 letter word search, beautifully designed to help you relax and focus.
Wordsmyth is your little distraction – a chance to briefly escape the stresses and strain of the world around you. A daily workout for your brain.
It's an age-old word game, filtered down to its very basics. Just 9 letters that are yours to play with for the whole day. Absorb them, let them rest on your mind and slowly create as many words as you can with them. Some words will be obvious immediately, others will take time.
Forum Thread: Wordsmyth (by Rose Design & Education Services)
---
Zombie Island (Free)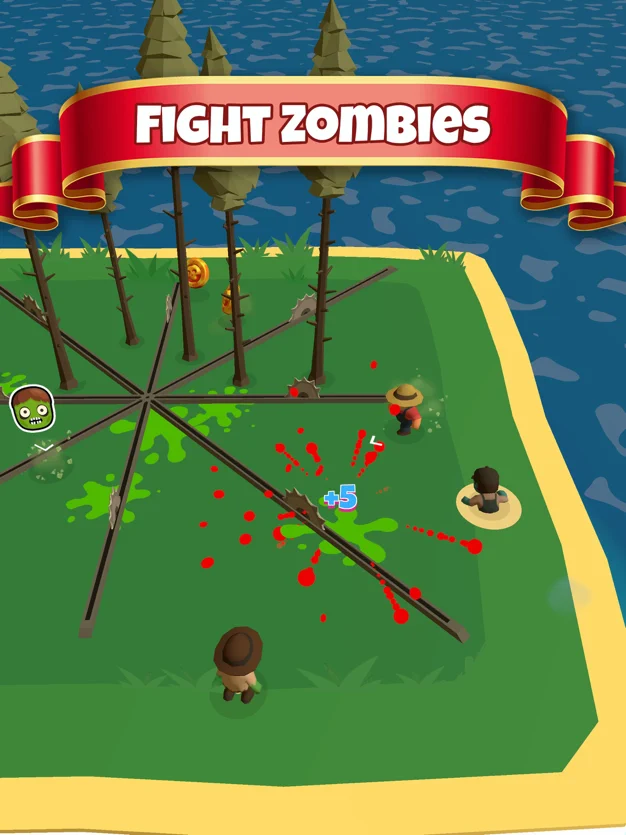 iTunes Description
Fight wave after wave of zombies in this tiny onslaught! With an arsenal of weapons at your disposal – from chainsaws to jetpacks and magical shields, you're bound to defeat the endless bombardment of zombies!
Forum Thread: Zombie Island (by Tom Leigh)
---