Hello gentle readers, and welcome to the SwitchArcade Round-Up for January 28th, 2021. There are a ton of new releases to check out today, with quite a few interesting, high-quality games on offer. We've got summaries of all of them, along with all of the incoming and outgoing sales. That's really it for this one, but with how many new releases there are to look at, I'm hoping it's sufficient. Let's get into it!
New Releases
Heaven's Vault ($17.99)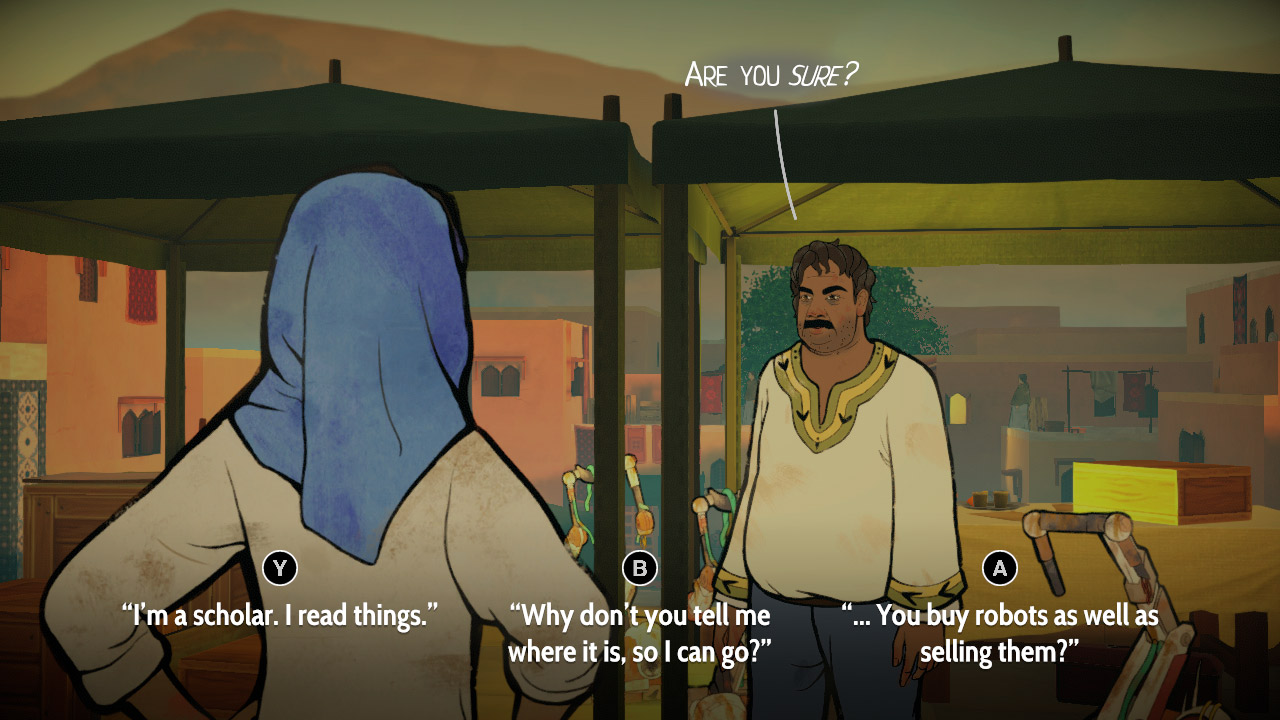 SwitchArcade Highlight!
Oh look, it's a heckin' inkle game. So you know you have to go and buy it without me even needing to say anything, right? This is a non-linear narrative adventure with a cool sci-fi theme. An archaeologist and her robot assistant are on a search for a missing roboticist, and they end up on a wild adventure full of possibilities. It's well-written, has excellent visuals, and the soundtrack is sublime. Simply an incredible achievement of a game from this developer once again, and one I'll be giving a full review of next week. Love it, love it, love it.
Citizens Unite!: Earth x Space ($29.99)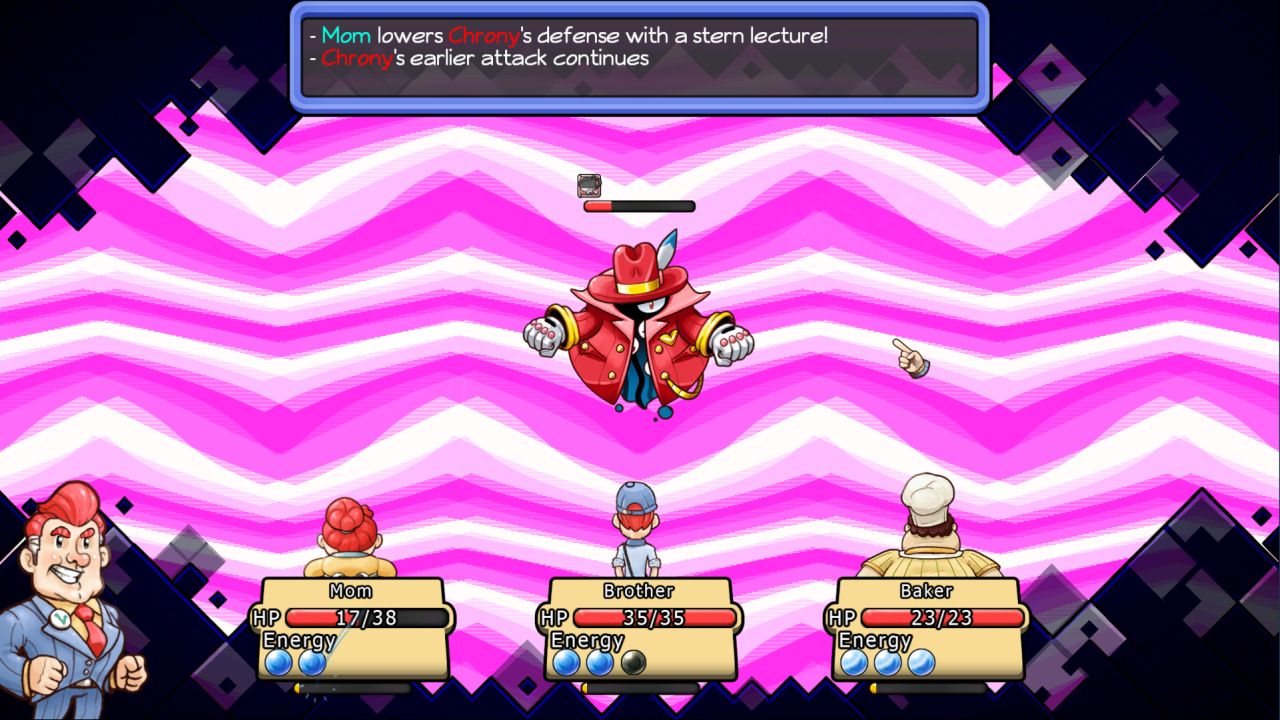 SwitchArcade Highlight!
Not really a completely new game so much as an enhanced compilation of two previous releases, Citizens Unite! puts Citizens of Earth and Citizens of Space together in one package. Citizens of Space already released on the Switch a while back, but this is the debut of Citizens of Earth on the platform. They're charming RPGs with some rough edges and very unique settings, and there are some new bonuses here for those who have already played them before. The games have been properly linked together, with some Citizens that persist across both and a new true ending available through some back-and-forth timeline shenanigans. There will be a review of some kind for this one, probably next week depending on whether or not I can finish it up this weekend.
Gods Will Fall ($24.99)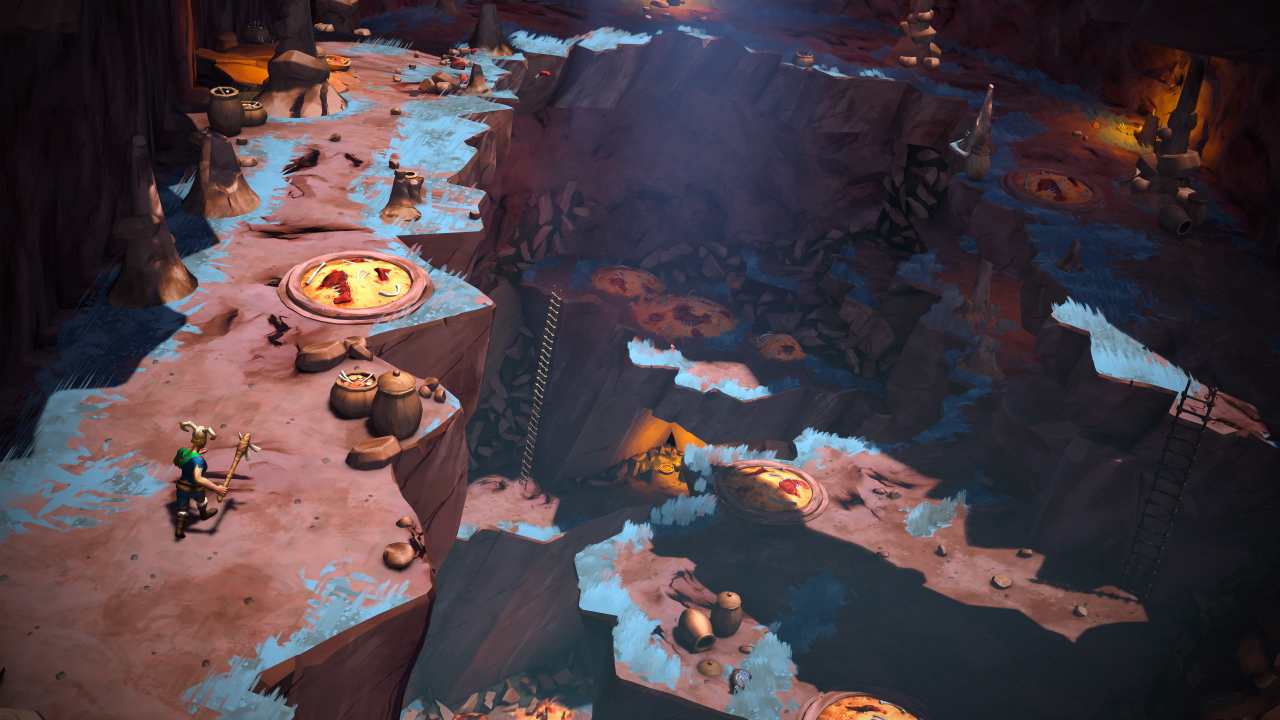 SwitchArcade Highlight!
Kind of a curious one, friends. It's like a hack-and-slash roguelite did a bunch of studying up on the Dark Souls games and this is the result. Each run gives you eight different heroes to take down the gods with, and both the heroes and the domains they go through are a bit different each time. If a hero fails, you can send in the next hero and potentially rescue them. If you lose all eight of your heroes in one domain, that's a game over. Each domain culminates in a battle with a god, who can be weakened by defeating more of their minions along the way. So it's up to you to decide how much of your health you want to waste on the trash before heading into the real fight. Combat is weighty and you can't just slap the buttons and hope to win. Quite interesting. There's a review on the way for this one as well.
Arcade Archives Halley's Comet ($7.99)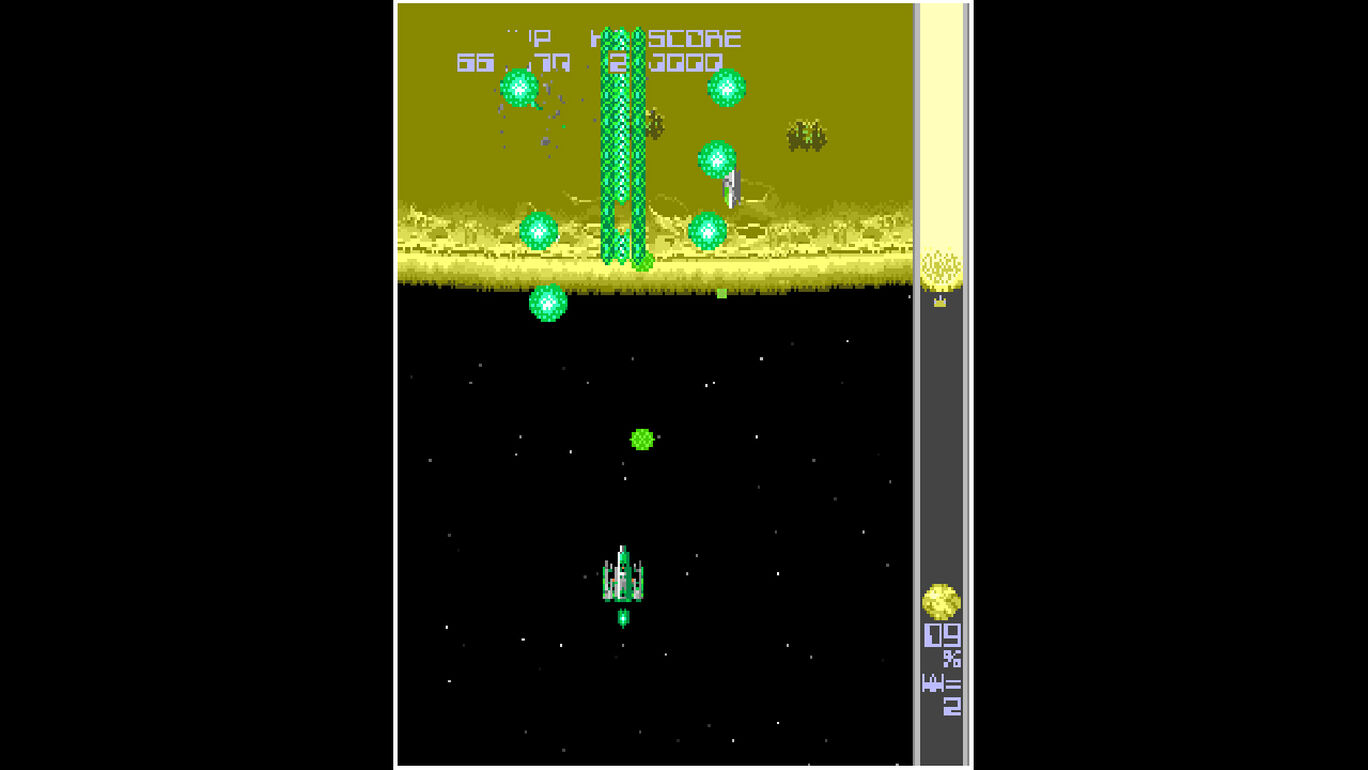 Could there be anything more peak 1986 than an arcade shoot-em-up about aliens riding in on Halley's Comet and attacking Earth? Setting aside its story and setting, this is a very straightforward vertical shoot-em-up without much to make it stand out. The most interesting thing I can say about it is that its creator made Bubble Bobble directly after this game. Definitely not Taito's finest moment in the genre, and very hard to recommend unless you're an Arcade Archives or Switch shoot-em-up completionist.
Strange Field Football ($6.99)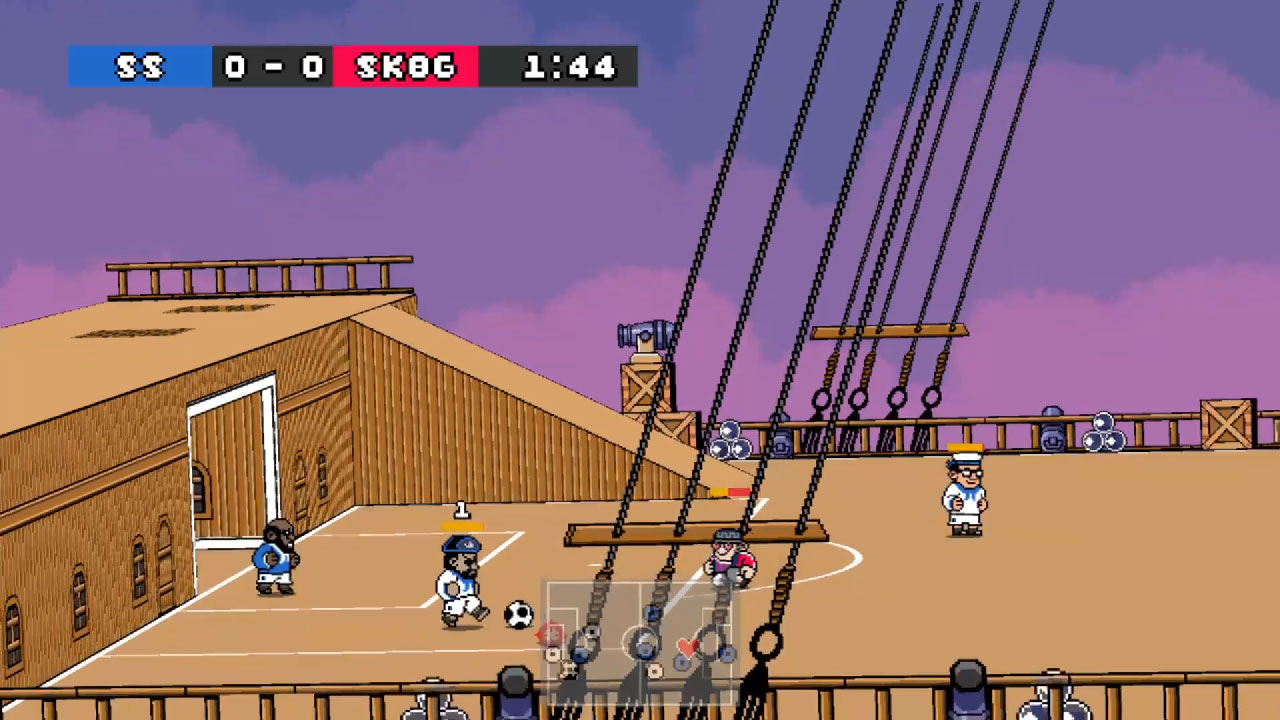 This kind of has a Kunio-kun sports game vibe, and I'm down with that. You play five on five soccer on a variety of wacky fields, with each player having their own special skills you can use to get the edge. Each field has some unique elements you can take advantage of, so you'll need to adjust your strategy based on which strange field you're playing on. Up to four players can join in via local multiplayer, but there's no online mode. Seems interesting enough for the relatively low price, provided you're open to a goofy arcade-style take on the sport.
Marchen Forest ($34.99)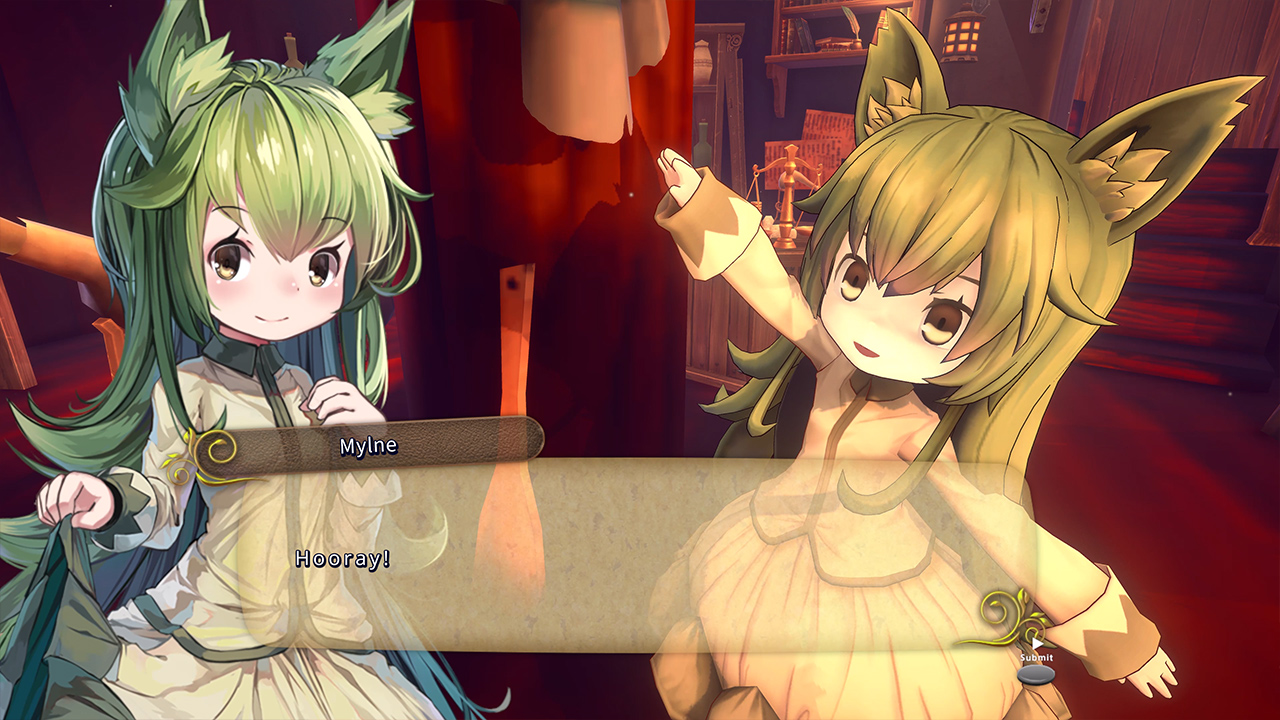 This is a spiffed-up, fleshed-out version of a dungeon crawling RPG released on home computers a while back. It's a fun game, if a little light on content in the long run. The biggest thing going for it is its charming presentation. It is, roughly speaking, the cutest thing I've seen in ages. Things get darker as you go deeper into the Mysterious Forest and its Underground Ruins, so it's not all fluff. A challenging and enjoyable enough game, but it may be a little expensive for what it has to offer.
Sword of the Necromancer ($14.99)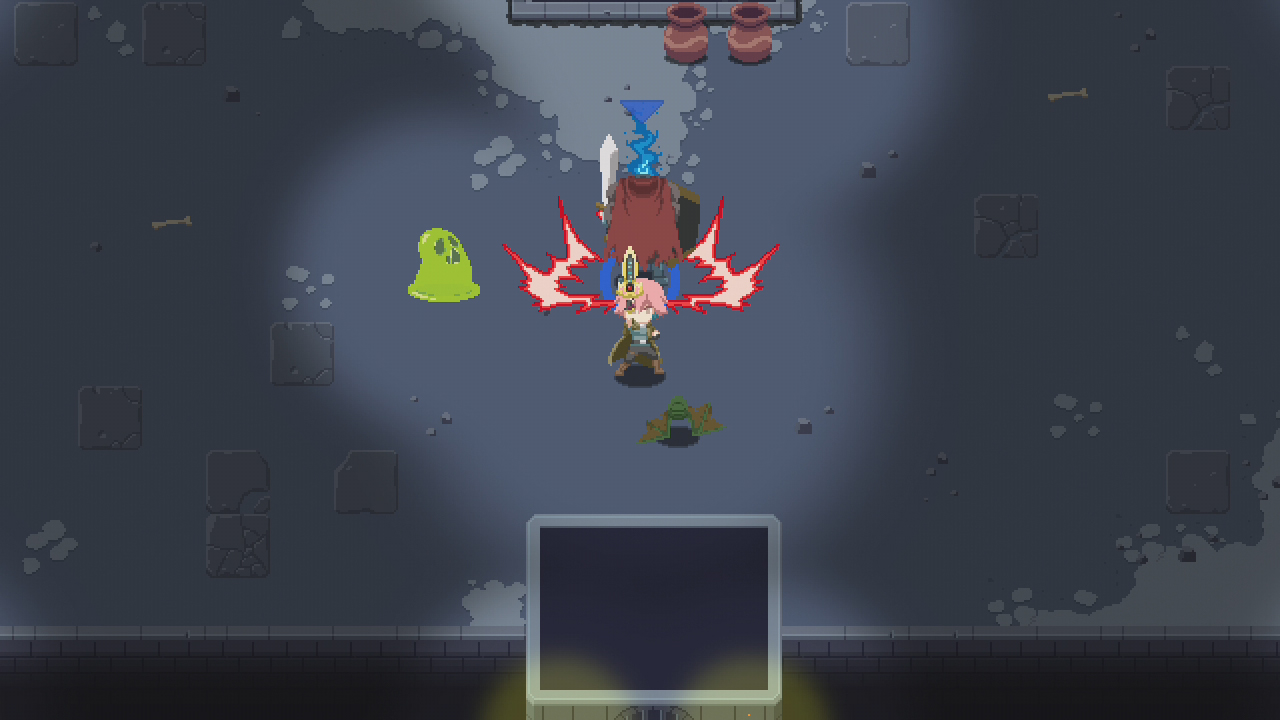 This is a top-down dungeon crawling action-RPG with the expected roguelite elements. The main gimmick for this one is that you are a necromancer, giving you the ability to raise fallen enemies to fight on your side. Naturally you can also defend yourself with the usual sorts of weapons and items you see in games like this one. There's a local multiplayer mode where a second player can join in, and that's pretty fun as well. The gameplay is solid and the necromancy ability helps this stand out somewhat from the crowded pack. Worth a look for those who aren't burnt out on this sort of affair.
Sushi Party ($9.99)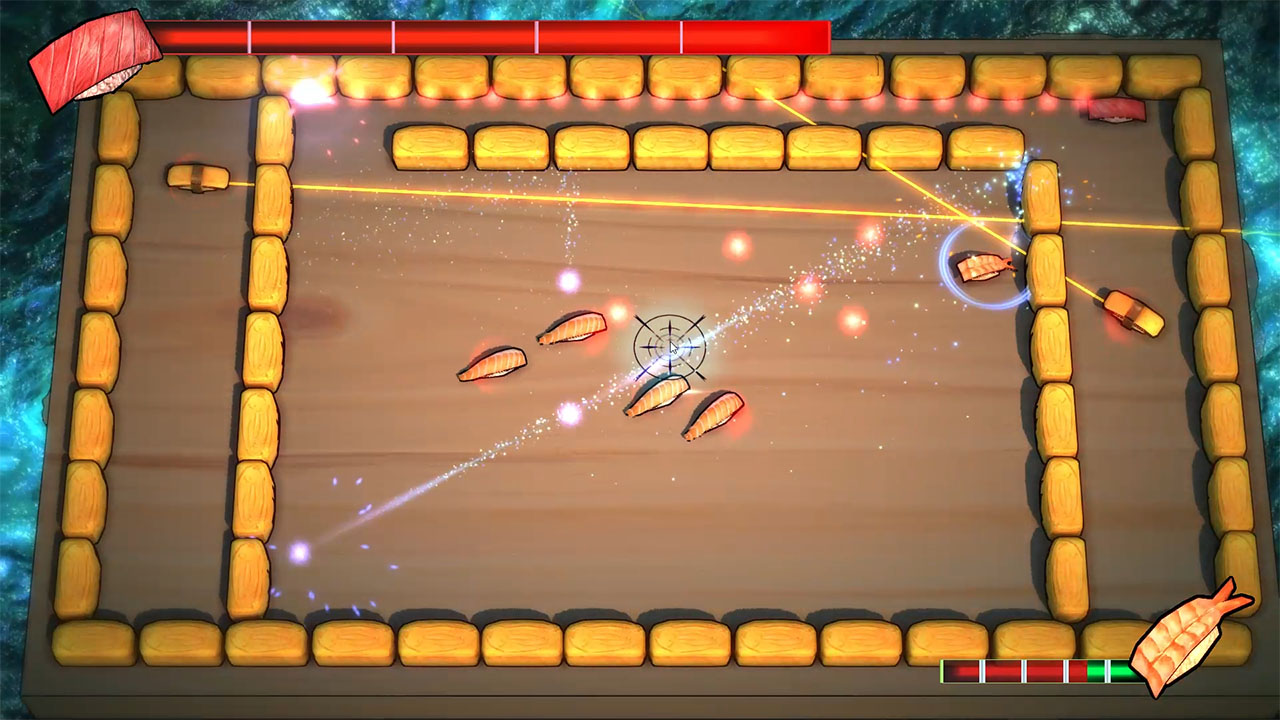 Uhh… okay. This is an arena-based shooter? Where you play as sushi battling other sushi? Shrimp versus tuna, by the looks of it. And even though it has 'party' in the title and as a descriptor in the eShop, it's single-player only. I like weird stuff a lot, and this is definitely a strange one. But only in terms of its theme, as the gameplay is quite conventional. By that standard, this feels quite expensive for what you get relative to similar games in the genre. I guess if you really have a hate-on for tuna sushi, here's your chance to vent.
Golden Force ($19.99)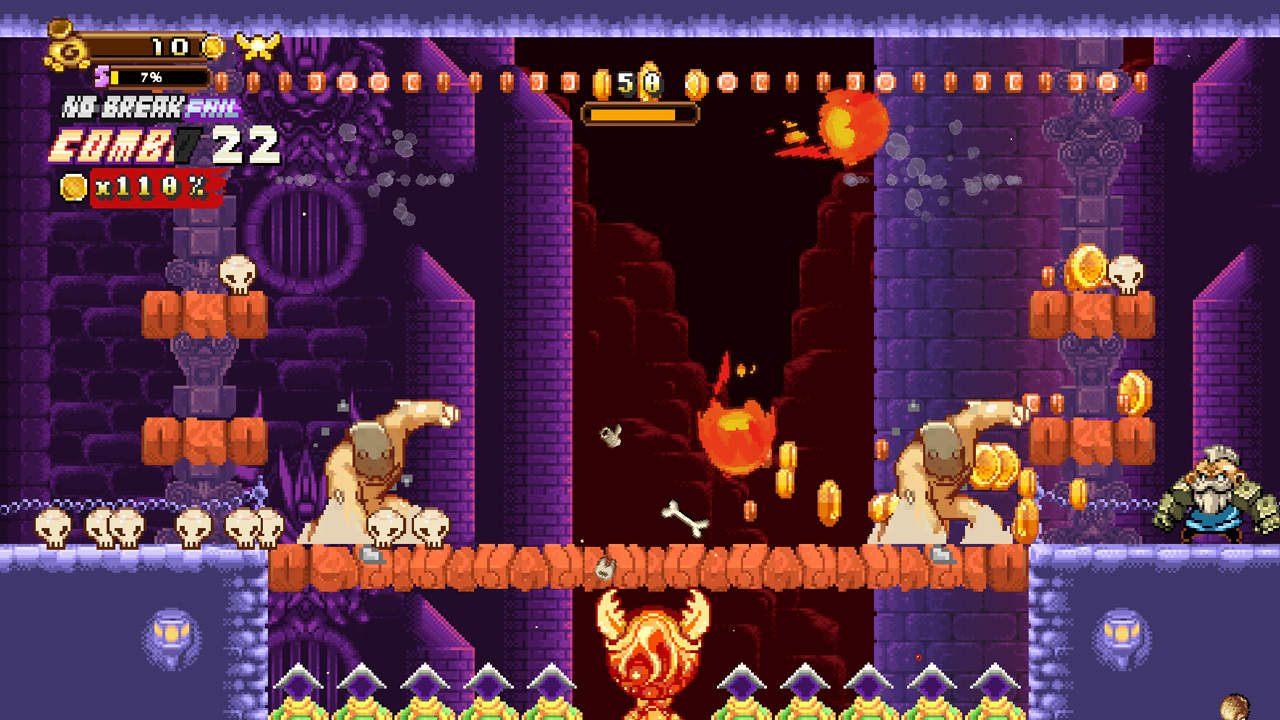 There's a really good game in here, but it struggles to make itself seen among all the issues. Mostly technical ones, as the amount of bugs, instances of slowdown, and framerate drops are way over my personal line. If you go solo it's not unplayable, but the co-op mode is really quite dreadful. The game design leans way too hard into trial and error for my liking as well. But gosh, I love the boss battles. Really impressive and fun to figure out. The art is nice, too. A good patch or two could put this into the territory where I'd recommend it, but at the moment it's a hard sell.
Olija ($14.99)
As a publisher, Devolver Digital chooses its targets well enough that you almost never have to worry about getting a bad game with their name on it. And indeed, Olija is quite good. It's a stylish action adventure where you play as a harpoon-wielding castaway on a quest to escape from the mysterious land he finds himself in and return home. The story is interesting, and the gameplay is enjoyable. I'm going to have a proper review of this one soon, in case you need more details. It's not something I'd go running down the street shouting at the top of my voice about, but it's decent.
The Choice of Life: Middle Ages ($4.99)
Although it sounds like a game about choosing between buying a Harley or wearing leather pants, this is actually a medieval choice-based adventure. There are tons of Reigns clones on the App Store, but it's a little rarer to see one on the Switch. That's just what this is, though. You're presented with two options at each branch and have to pick one to move forward, eventually reaching a good or bad ending. The Reigns games are considerably better but I suppose if you've exhausted them and want something else with a similar appeal, five bucks isn't that bad of a price to pay.
TOHU ($14.99)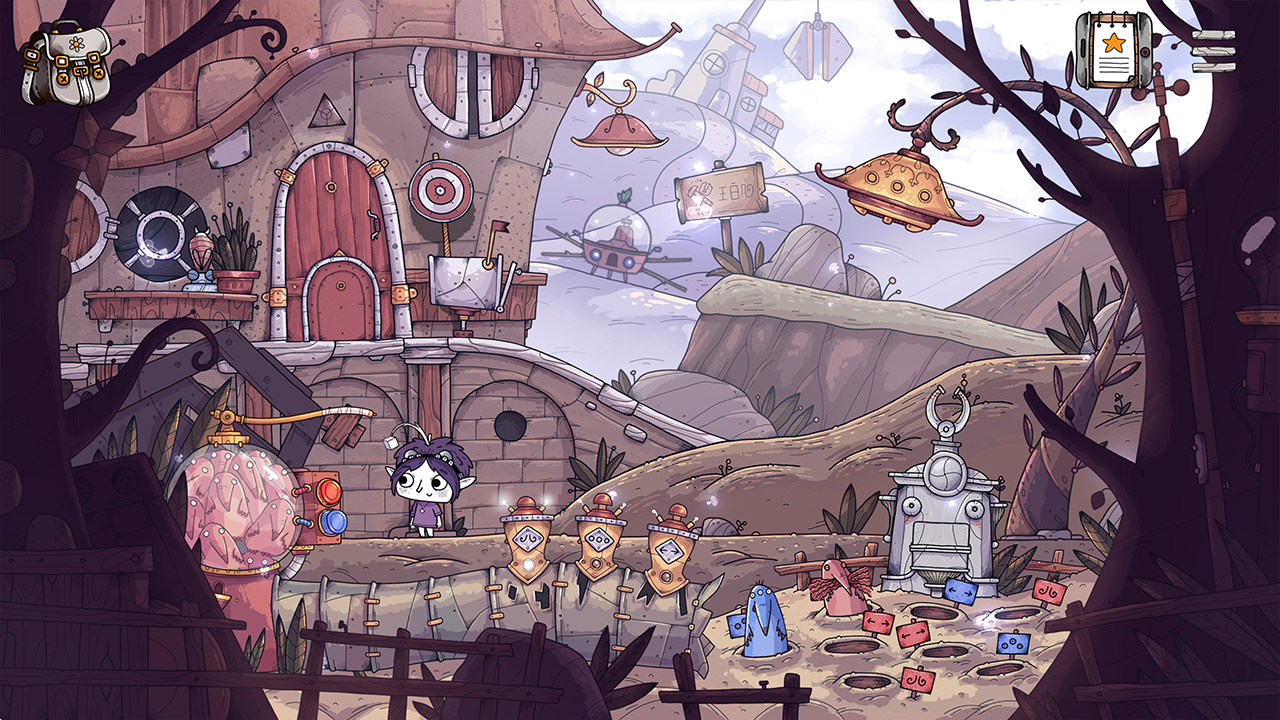 This is a cute adventure game about a girl who travels through a variety of fishy locations full of puzzles to solve and mysteries to sort out. She has a robot alter-ego that you'll change into sometimes to complete certain puzzles and tasks. It's not particularly difficult and there's a familiar ring to many of the mechanics that should keep you from getting stumped. In case you do, there's a well-done hint system included that should get you on your way again. The visuals are the star of the show here, and simply visiting each location and taking in all of the creative details is enough to push you forward. The story… well, let's just say it's good that the game looks so nice. I'll have a review of this one sometime next week.
Royal Tower Defense ($7.99)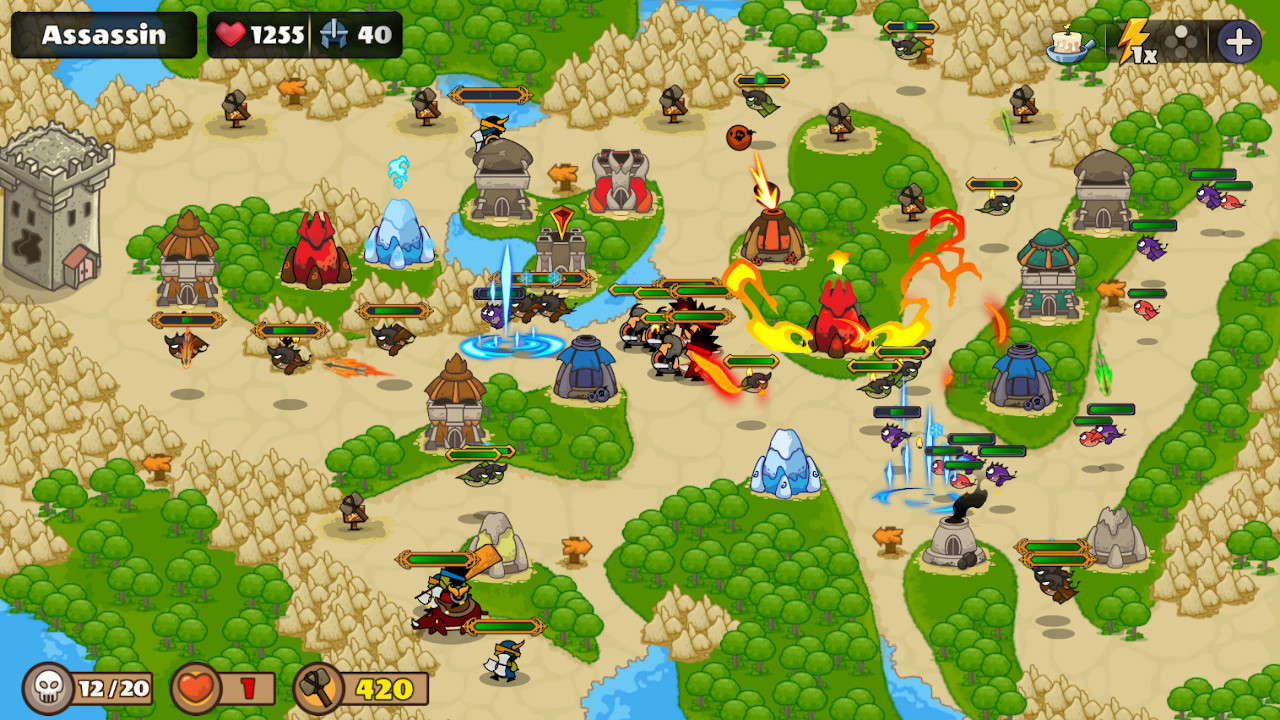 This is, I believe, a follow-up to Fantasy Tower Defense. It's from the same people, it looks very similar, and I can't imagine they reinvented the wheel this time around. You get another 20 levels of extremely familiar strategic action, with 8 different tower upgrades. About as bog-standard as you can get for this kind of thing, and at this price point I think you're better off looking at one of the Kingdom Rush games. But if what you're hankering is some generic-brand mac 'n cheese, don't let me stop you.
Disjunction ($15.99)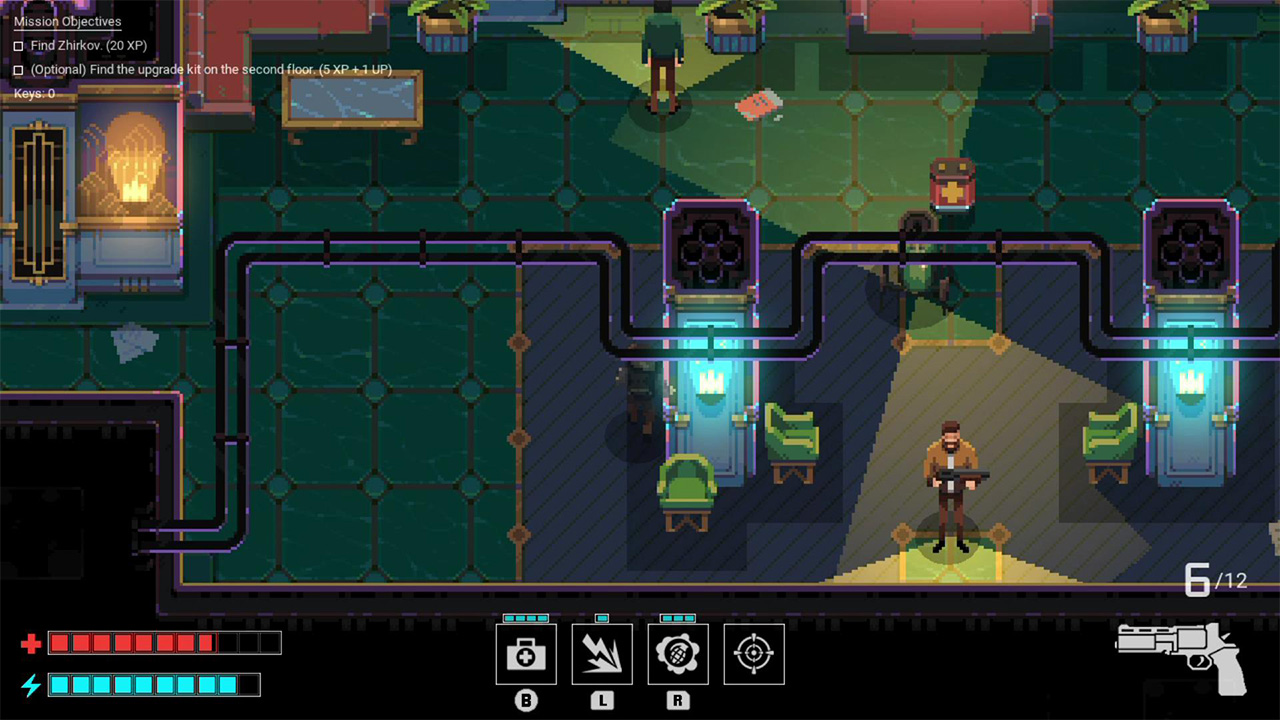 I haven't had a chance to play this one yet, but I can say that it at least looks very promising. Kind of a top-down take on the whole Deus Ex idea? There are definitely some action-RPG elements in here but it also seems to be a stealthier, cyberpunk take on the kind of action Hotline Miami made popular again. Anyway, I've got my eye on this one, and if it turns out to be something special I'll be sure to let you all know. If nothing else it seems interesting, and that's a good start when it comes to this kind of thing.
Colossus Down ($17.99)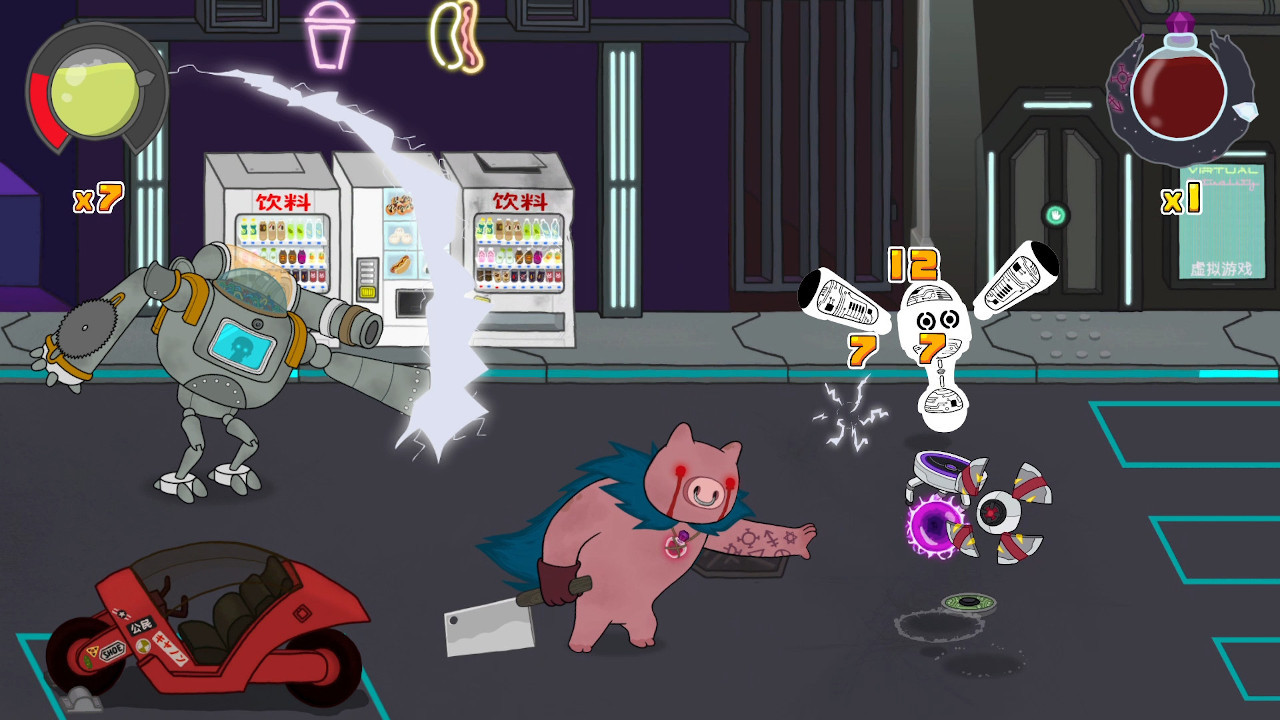 Continuing the story of MechaNika and Agatha Knife, Colossus Down takes the gameplay firmly into the side-scrolling beat-em-up genre. It's full of pop culture references and plenty of bits of dark humor, as you would expect for this series. The mechanics are sound enough, and there are unlockable special moves that keep your repertoire fresh as you make your way through the game. You'll occasionally have to make a choice about sparing certain characters, and those choices will have an effect on the ending. It's a bit grindy and in that sense feels like something from the beat-em-up mini-boom of ten years ago, but if you don't mind that, it's fine.
Save Farty ($6.99)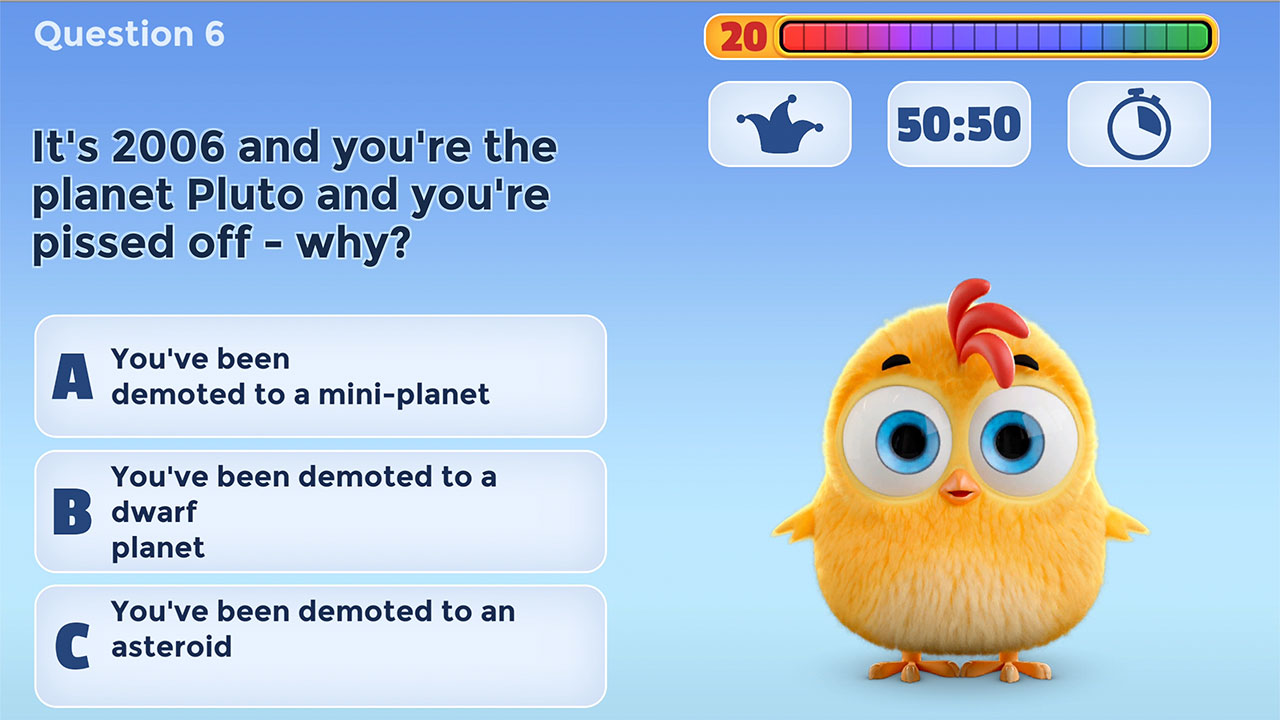 Sigh. So this is a trivia/quiz game where the main hook is that if you get any questions wrong, the titular gassy bird will meet its end in some horrible and hopefully amusing way. It's single-player only but nothing is stopping you from gathering people around the TV and having everyone shout the answers, I suppose. There are more than 4,000 questions in total so it should take a while before things start to repeat. It's not as bad as you might think from the title, but it's definitely not afraid to be a little crass. Probably not as good as a Jackbox trivia game, but it's also cheaper. I'll leave it up to you.
Sales
(North American eShop, US Prices)
I expect tomorrow will have a metric ton of new sales, but for now we've got a small and mostly dull list of incoming discounts. Dead Cells for half-price is a no-brainer if you don't already have it, and the third and final Choices That Matter release is now available to pre-order at a discount. Nothing too thrilling in the outbox either. I suppose you could spend your money on one of today's new releases or save your bucks to see what happens tomorrow?
Select New Games on Sale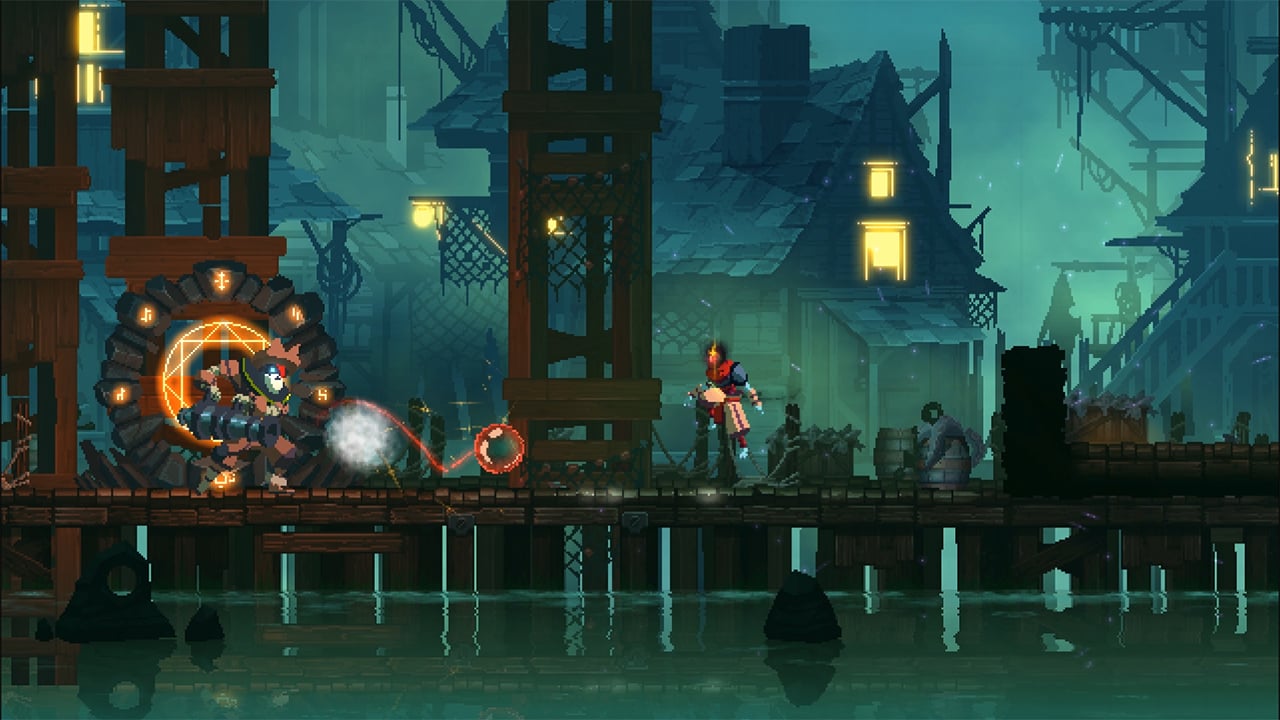 Dead Cells ($12.49 from $24.99 until 2/11)
Curling ($4.49 from $5.99 until 2/5)
Olympic Table Tennis ($3.99 from $4.99 until 2/6)
Arcanoid Breakout ($3.99 from $4.99 until 2/6)
Choices That Matter: ATHWL ($4.79 from $5.99 until 2/9)
OctaFight ($4.19 from $5.99 until 2/12)
Gorilla Big Adventure ($2.99 from $4.99 until 2/13)
Tiny Gladiators ($1.99 from $14.99 until 2/15)
World of Solitaire ($5.99 from $14.99 until 2/16)
Banana Treasures Island ($4.95 from $9.90 until 2/16)
Project Starship X ($7.99 from $9.99 until 2/17)
Green Game: TimeSwapper ($2.00 from $2.99 until 2/17)
Paper Wars: Cannon Fodder ($1.99 from $9.99 until 2/17)
Midnight Evil ($1.99 from $9.99 until 2/17)
Sales Ending Tomorrow, Friday, January 29th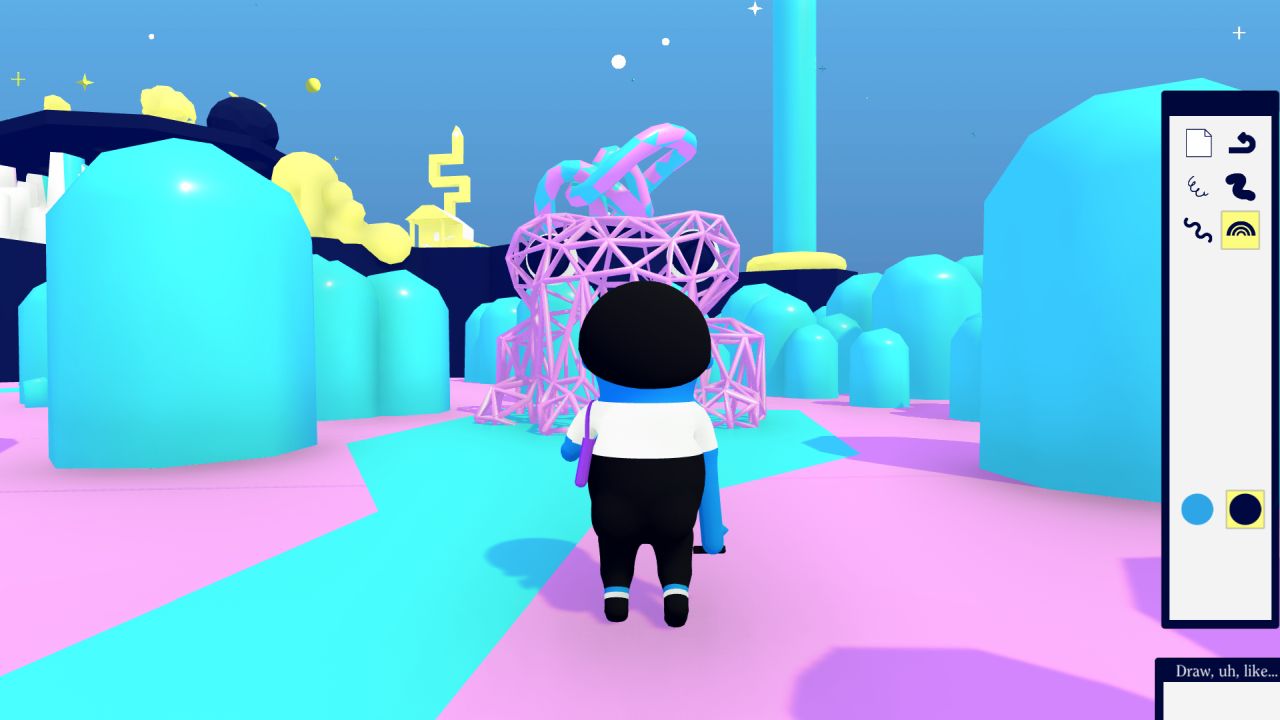 Art Sqool ($5.99 from $9.99 until 1/29)
Brawl Chess ($5.99 from $9.99 until 1/29)
City Driving Simulator ($5.99 from $11.99 until 1/29)
Connection Haunted Server Error ($2.49 from $4.99 until 1/29)
Creepy Tale ($3.99 from $9.99 until 1/29)
Drag Racing Rivals ($3.99 from $9.99 until 1/29)
Dream Alone ($1.99 from $9.99 until 1/29)
Ego Protocol Remastered ($1.99 from $4.99 until 1/29)
Exorder ($1.99 from $12.99 until 1/29)
Kids: Farm Coloring ($2.99 from $4.99 until 1/29)
Make War ($2.99 from $9.99 until 1/29)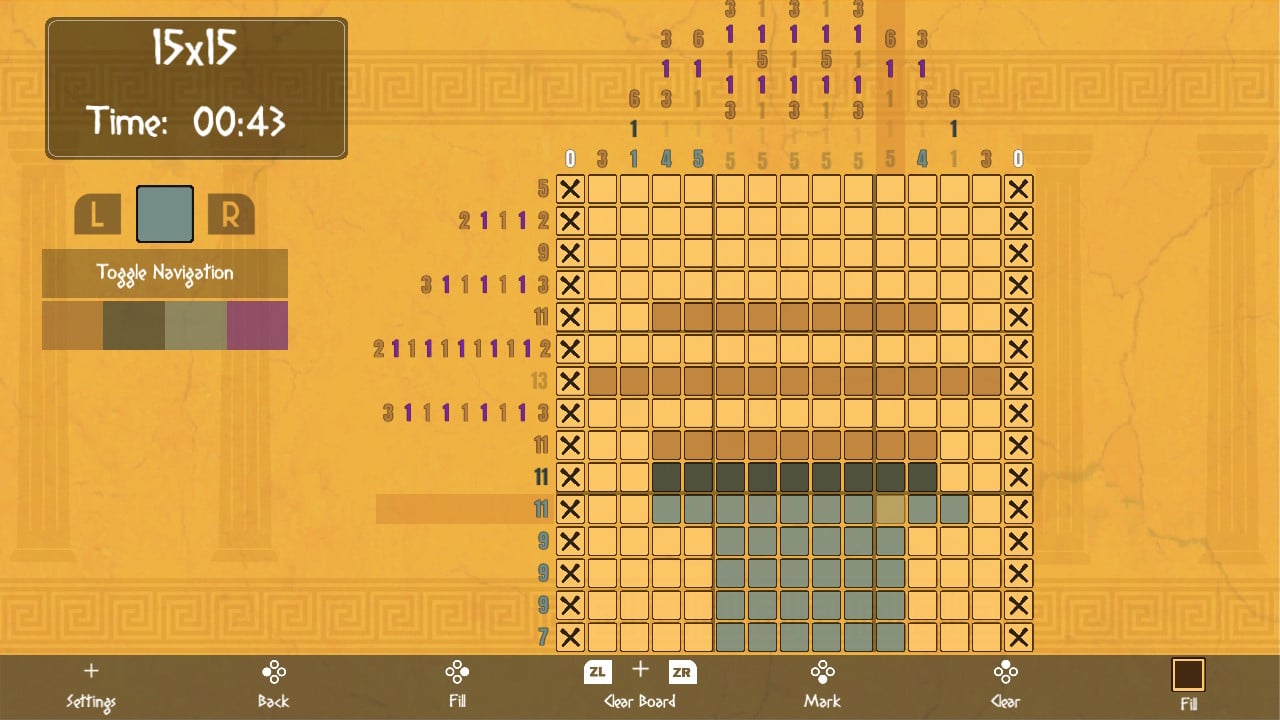 Nonograms Prophecy ($1.99 from $3.99 until 1/29)
Pix the Cat ($1.99 from $9.99 until 1/29)
Pool Pro Gold ($4.99 from $9.99 until 1/29)
Powertris ($1.99 from $4.99 until 1/29)
Rawr-Off ($1.99 from $2.99 until 1/29)
RE:ZERO -Life in Another World- ($53.99 from $59.99 until 1/29)
Star Horizon ($3.99 from $9.99 until 1/29)
Strike Force Kitty ($1.99 from $4.99 until 1/29)
Super Volley Blast ($6.99 from $9.99 until 1/29)
That's all for today, friends. We'll be back tomorrow with the rest of this week's releases, including Re:ZERO and several others. As for me, I'm going to play more Cyber Shadow and hopefully finish it off tonight. I hope you all have a thrilling Thursday, and as always, thanks for reading!