Joycity's hit strategy MMO, CROSSFIRE: Warzone, has received another major content update that introduces even more functionality to its alliance gameplay.
Fans of the tactile spin-off from the popular Crossfire FPS series can now look forward to the game's new Alliance Raid System, where alliance members can pit their wits against a powerful foe and earn some special rewards for themselves and their team in the process. To unlock the new system, players will need to install the Massive Organic Weapon Lure, where the special enemy can be summoned within the Lure's range.
Besides attempting to earn the potential rewards on offer in the Raid System, team members that distinguish themselves in combat can also make their case for receiving a special title, courtesy of CROSSFIRE: Warzone's new Alliance Title System. These titles will be available for R4 level members and handed out by the alliance leader. Not to be confused with rank, titles won't affect player roles but will instead make team communication a lot smoother and net some extra buffs for those that receive them.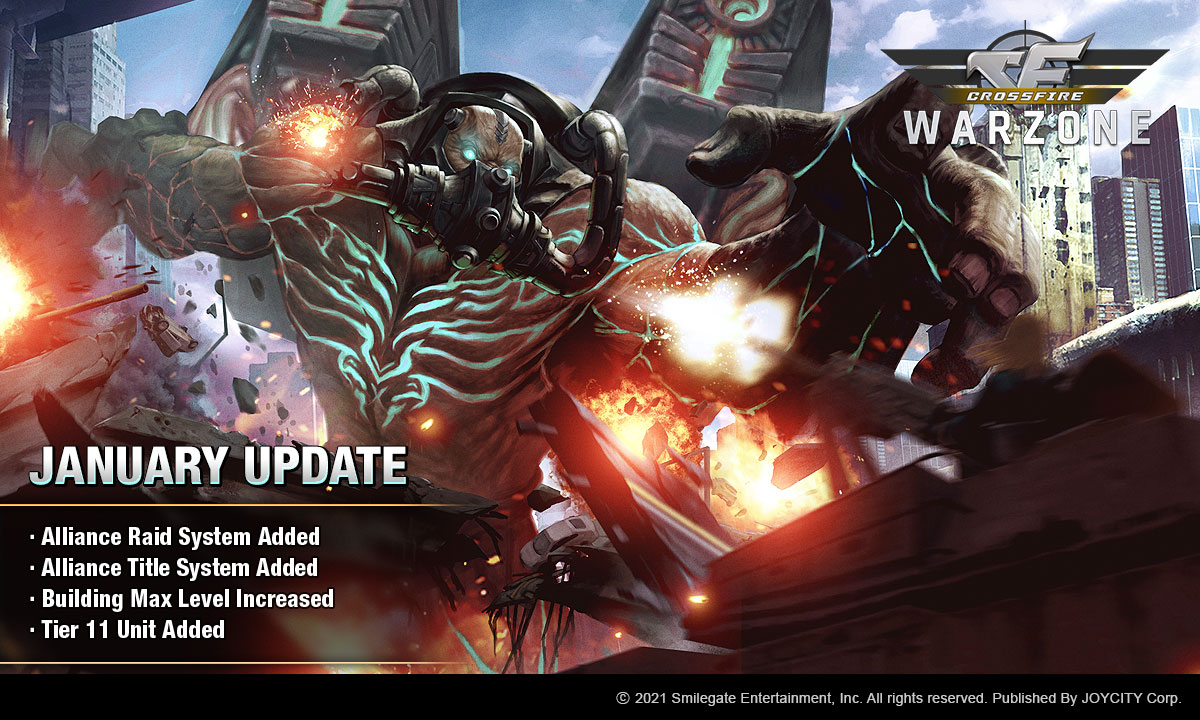 The new update has also added some extra features to increase player progression by including some Tier 11 units and expanding the level cap of all buildings to 32.
If you're yet to give CROSSFIRE: Warzone a try, you can find it available to download for free from the App Store and Google Play.
More information about CROSSFIRE: Warzone can also be found via the game's official site and Facebook page.
Sponsored Content
This article is sponsored content written by TouchArcade and published on behalf of JoyCity to promote the newest update to CROSSFIRE: Warzone. For questions or comments, please email [email protected]