Each and every day new mobile games are hitting the App Store, and so each week we put together a big old list of all the best new releases of the past seven days. Back in the day the App Store would showcase the same games for a week, and then refresh those features each Thursday. Because of that developers got into the habit of releasing their games throughout Wednesday or very early Thursday in order to hopefully get one of those coveted features spots. Nowadays the App Store refreshes constantly, so the need for everyone to release all on the same day has diminished. Still, we've kept our weekly Wednesday night format as for years that's the time people knew to check TouchArcade for the list of new games. And so without further ado please check out the full list of this week's new games below, and let us know in the comments section which games you'll be picking up!
---
Arkfront ($3.99)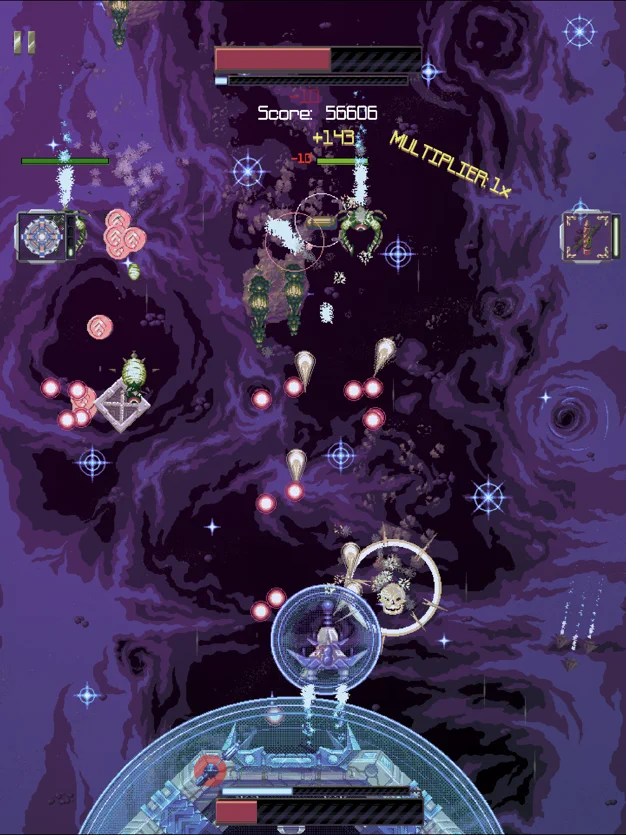 iTunes Description
Plan ahead in the hangar, customize loadouts with upgradable equipment and ships, spend riches on new gear and research. Then plot your course through the Galactic Map towards Eden, defending the ARK and the future of humanity along with it. Gather resources and experience to use on future attempts. The campaign offers more than 120 levels to increase the diversity of each attempt. Find events for higher rewards and outposts for shopping and repairing along your way.
Forum Thread: Arkfront (by Intensity Faucet Games)
---
Astracraft (Free)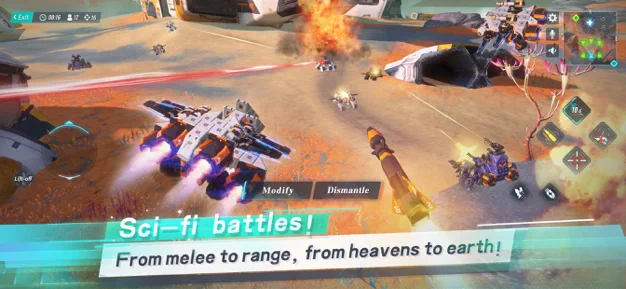 iTunes Description
"The all new real-time sandbox & combat game is here! Build, modify, fight!
Welcome to the world of Astracraft! Unleash your creativity, build your ARMS, build your team, conquer the universe! Battlebots, ships, race cars…The battle of creativity is limitless!
Forum Thread: Astracraft (by NetEase)
---
Casual Metaphysics (Free)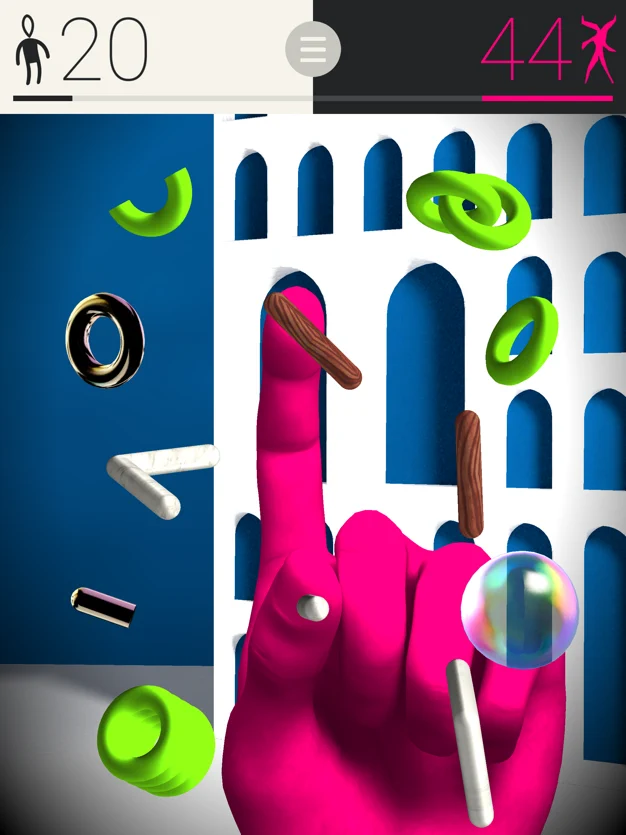 iTunes Description
Casual Metaphysics is a game, but also a meditation. Collect points by matching shapes together. Combine more shapes than your opponent on the other side of the screen and you will reach an ever-higher level of consciousness. Until you'll transcend your physical body and reach a state of pure metaphysical being.
Forum Thread: Casual Metaphysics (by Christian Schnellmann)
---
Cat Killer (Free)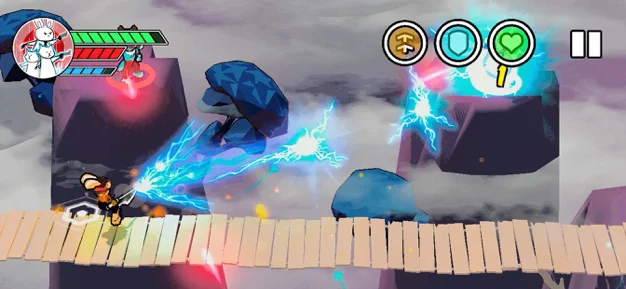 iTunes Description
Cat Killer is an action/adventure game where you control a rabbit named Kay.

After accidentally awakening a divinity whose sole pleasure is to send his cats invade the world, Kay decides to fix it and kill them all. But the world is big and challenges are even bigger! Help him getting stronger and kick some butts.
Forum Thread: Cat Killer (by IndieBlox)
---
Cataclysm Roguelike RPG ($2.99)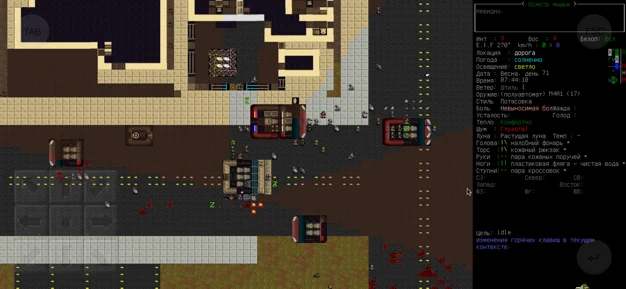 iTunes Description
Cataclysm: Dark Days Ahead is a turn-based survival game set in a post-apocalyptic world. Struggle to survive in a harsh, persistent, procedurally generated world. Scavenge the remnants of a dead civilization for food, equipment, or, if you are lucky, a vehicle with a full tank of gas to get you the hell out of Dodge. Fight to defeat or escape from a wide variety of powerful monstrosities, from zombies to giant insects to killer robots and things far stranger and deadlier, and against the others like yourself, that want what you have…
Forum Thread: Cataclysm Roguelike RPG (By Yury Apollov)
---
Clan N (Free)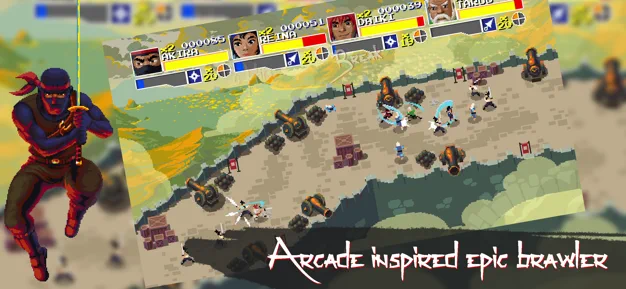 iTunes Description
Clan N is a beat'em up game which combines the classic arcades gameplay with today's modern brawlers. With a fast paced nature, you have to dodge, block and use your light, heavy and special attacks wisely to progress. With an ancient far east theme, you'll get challenged across 7 different levels with many different enemies and Mid/End level bosses.
Forum Thread: Clan N (by Creamative / Klik! Games)
---
COLOR to ROTATE (Free)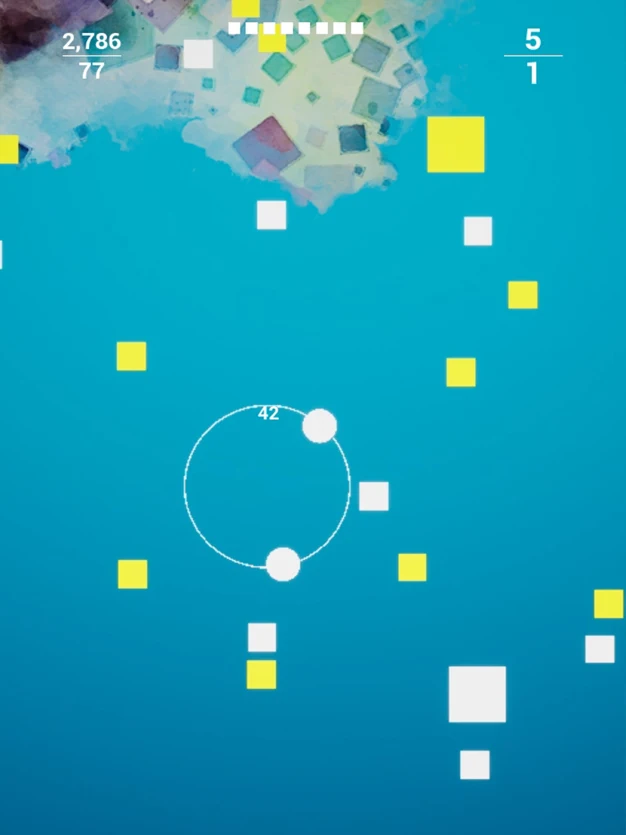 iTunes Description
Color Rotation – Challenge the best score.
Move with one finger.
Pay attention to other colors.
It gets hard when time is over.
Forum Thread: COLOR to ROTATE (by nemoBUS)
---
Cookie Run: Kingdom (Free)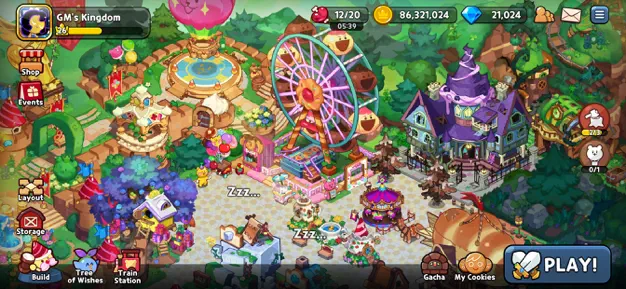 iTunes Description
Build your dream Cookie Kingdom and reclaim against the evil that lingers in the shadows. Fresh out of the oven and from the Cookie Run: OvenBreak creators comes Cookie Run: Kingdom! Build a delectable Kingdom while battling against evil dessert monsters!
Forum Thread: Cookie Run: Kingdom (by Devsisters)
---
Dadish 2 (Free)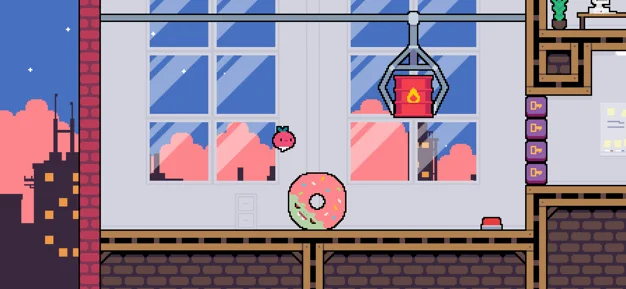 iTunes Description
He's a dad, and a radish, and he's back in his biggest adventure yet! After an impromptu "Bring Your Kids To Work Day" goes awry, Dadish sets off to find his missing children. Along the way he'll wade through swamps, ride rockets, climb a big tree, and even visit outer space! Help reunite Dadish with his missing kids in this charming and challenging platforming adventure.
Forum Thread: Dadish 2 (by Thomas Young)
---
Dangle Dash (Free)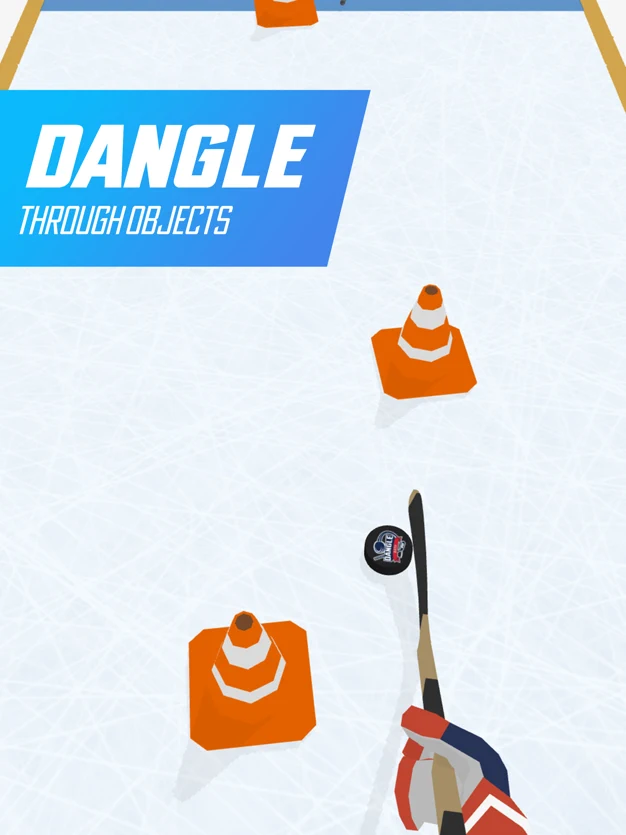 iTunes Description
Deke, chip, and toe drag through a fun hockey experience like no other. By using one touch controls, this is a new fun way to play hockey on mobile. Swipe-up to chip the puck in the air, swipe-down to perform a toe drag, and tap the screen three times quickly to go on fire, which adds a temporary multiplier.
Forum Thread: Dangle Dash (Astro Hound)
---
Flipon ($3.99)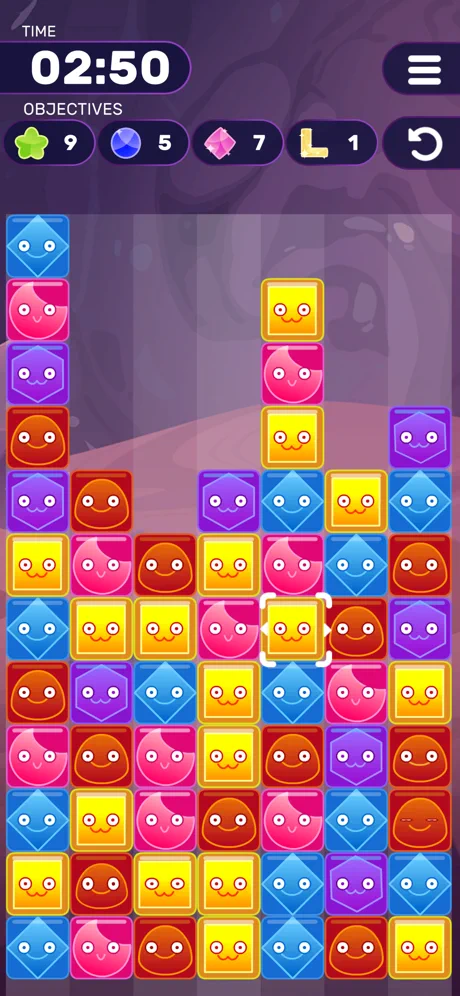 iTunes Description
Join Kat and her crew in an epic quest in Flipon, a juicy, fun and fast-paced arcade puzzle game!
Mine flipoblocks by aligning them to make combos, solve puzzles and defeat the (cute) bad guys!
Forum Thread: Flipon (by Plug-In Digital)
---
Ghost Beat ($0.99)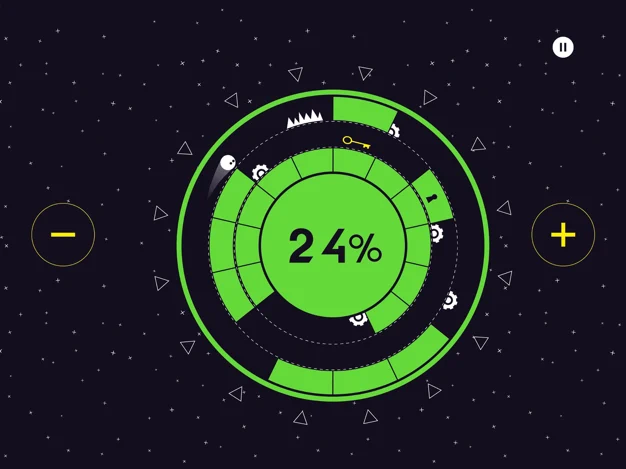 iTunes Description
Rhythm-based Action Platformer
Minimal design
Epic handcrafted levels synchronized to the music
Simply and easy to play but hard to master
Improve your musical rhythm and reflexes
Forum Thread: Ghost Beat (by Sandor Berczi)
---
Levitron ($0.99)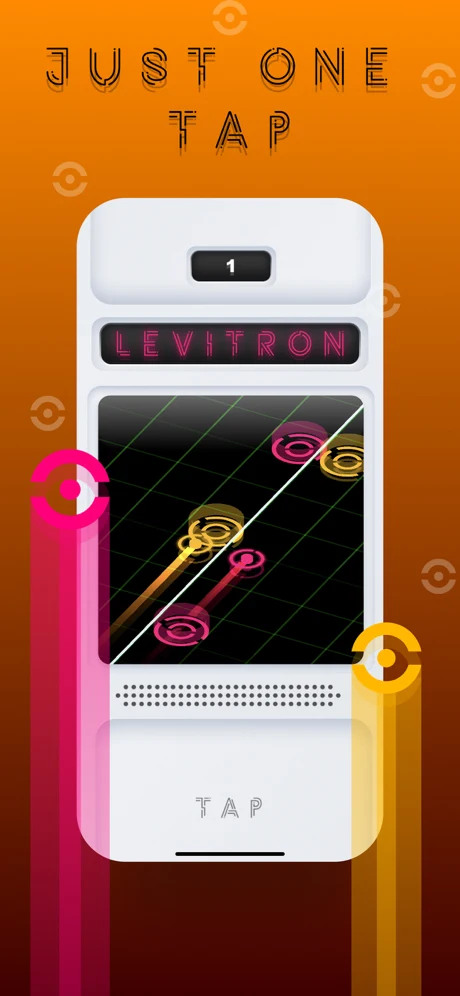 iTunes Description
With a single tap you have to make the colors match by swapping the Levitrons.

-2 different variants: Red and Orange / Purple and Blue
Forum Thread: Levitron (by Diagonal Games)
---
Little Hero (Free)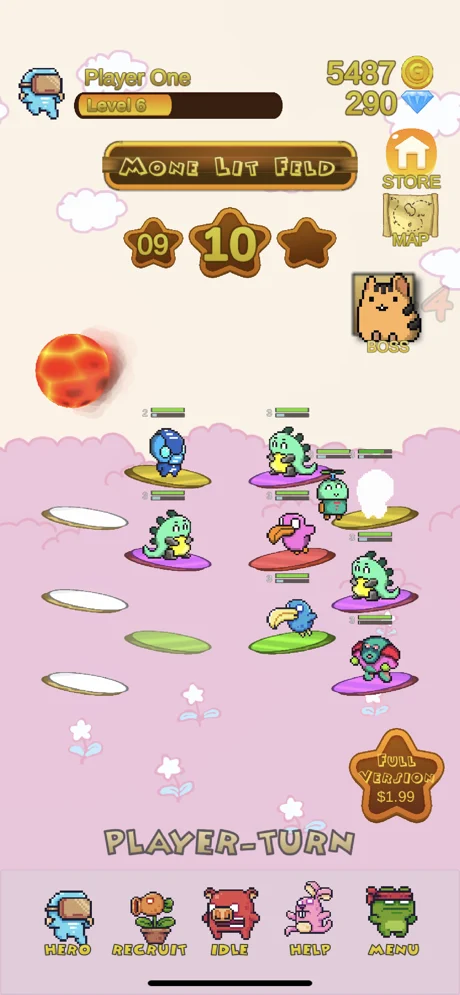 iTunes Description
LittleHero let you make your strategy to recruit, manage and upgrade heroes in order to build your best team. Your journey is fight along the way to the end of the world. Any Hero has different faction and characteristics. Pick them wisely to suit the best in each battle.
Forum Thread: Little Hero (by Ronnakrit Sriyen)
---
MISTICO ($3.99)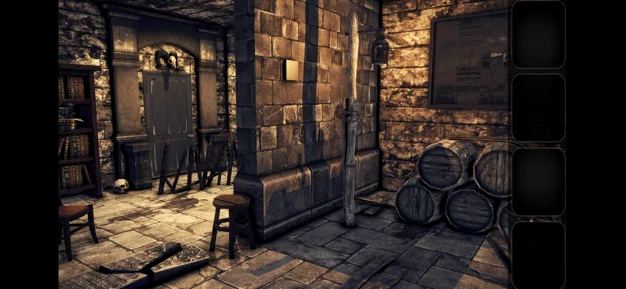 iTunes Description
MISTCO is a first person point and click adventure, similar to games you may have played in the '90's. A simple gameplay interface consisting of the world that you explore and an inventory panel where you can collect, combine and use items you find along the way.
Forum Thread: MISTICO: First Person Adventure (by M9 Games)
---
Moon Taxi – Highway Challenge (Free)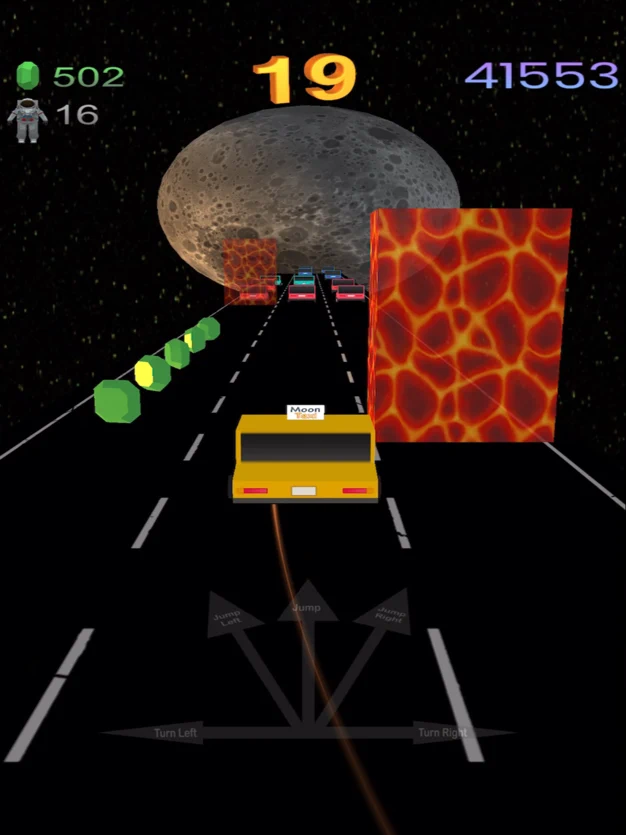 iTunes Description
Drive on Highway Moon, deliver astronauts to their destination! Compete, beat your high score, and collect Emeralds in Endless Mode!
Upgrade your car and win all levels in Level Mode to get your MoonDriverLicense.
Forum Thread: Moon Taxi – Highway Challenge (by Elias Germanos)
---
One Night at Flumpty's 2 ($1.99)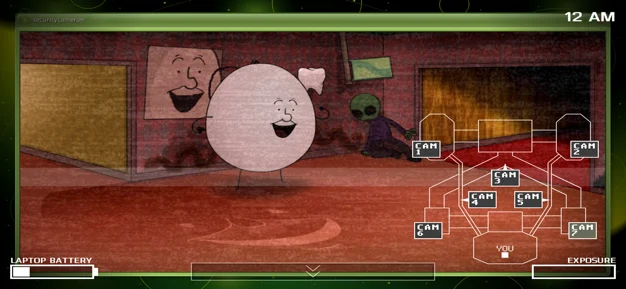 iTunes Description
Once again Flumpty Bumpty and his assortment of awesome friends have invited you (kidnapped) to a special place to play a game! All you need to do is avoid them untill it's 6am and they will become your brand new best friends. If you the get to you before 6am well… best not think about it.
Forum Thread: One Night at Flumpty's 2 (By Jonochrome)
---
Paint World – Colors of Life (Free)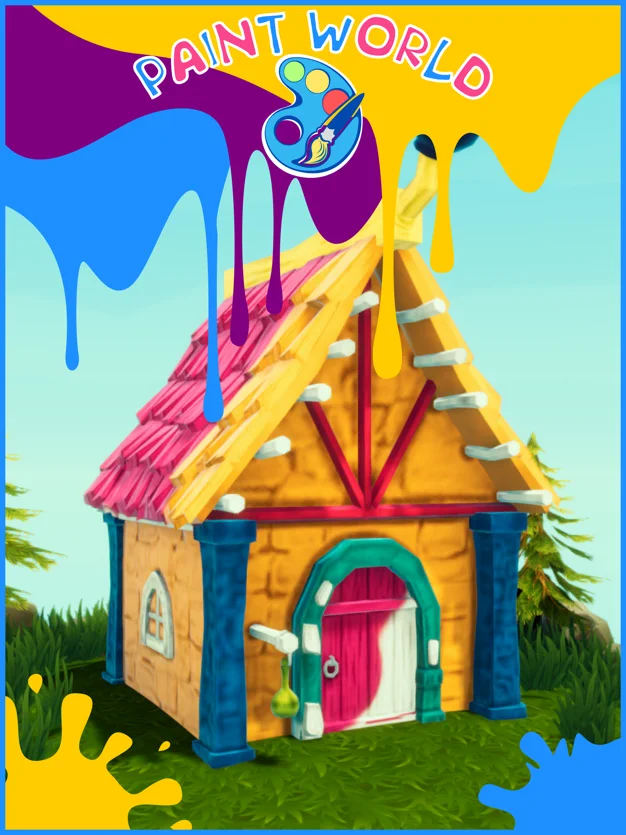 iTunes Description
Paint world is a fun coloring game that allows you to paint 3D scenes. Dive into the world of painting. Unleash your creativity and show your drawings to the world. Paint world allows you to paint objects with different colors and put some stickers on them. Use every tool to make the best drawing. Countless hours of entertainment awaits you.
Forum Thread: Paint World – Colors of Life (by Aleksey Grigorov)
---
Princess Connect Re:Dive (Free)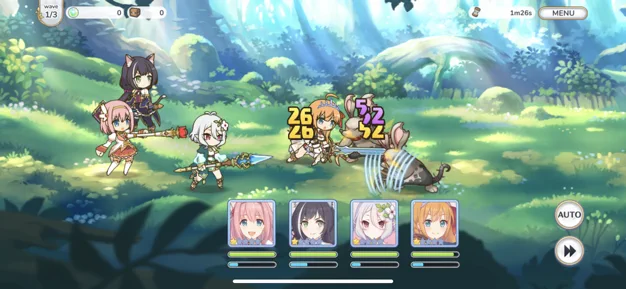 iTunes Description
Princess Connect! Re: Dive is finally available worldwide! A blockbuster title that enveloped Japan and China with its success, the game arrives upon new shores thanks to an exciting collaboration between Crunchyroll Games, Cygames, and funplex.
Forum Thread: Princess Connect! Re: Dive (by Cygames /Crunchyroll Games)
---
Raising Archangel (Free)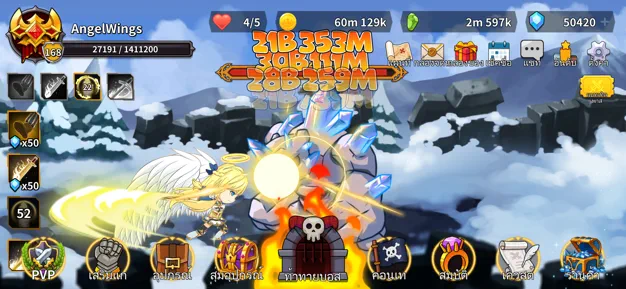 iTunes Description
A simple and addictive idle RPG is here!
Meet your fast growing Angel
Forum Thread: Raising Archangel (by SuperPlanet)
---
Save The Baby (Free)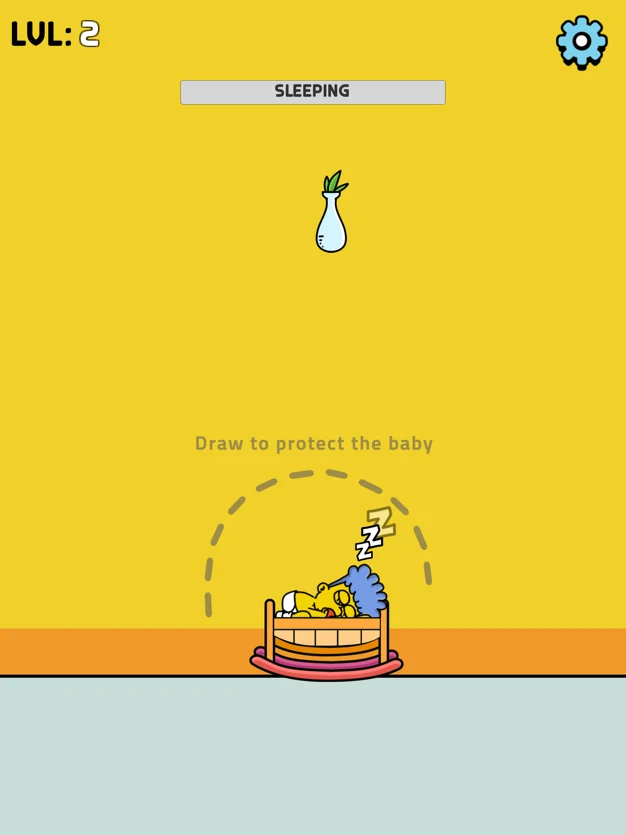 iTunes Description
The newborn baby is fragile. Anything can make her cry!

We can't let her cry. Use your imagination to draw a line and protect the baby from all kinds of harm.
Forum Thread: Save the Baby – Funny Puzzles (by Genix Lab)
---
Slappy Paddles (Free)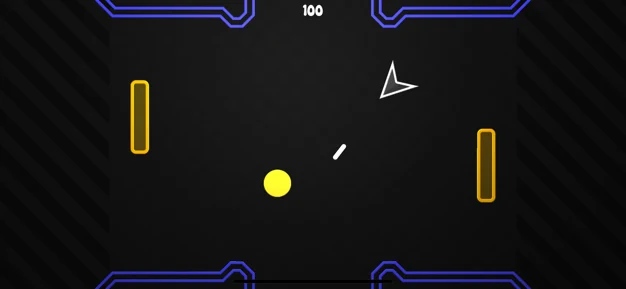 iTunes Description
Test your reflexes in this single player reimaging of the classic arcade tennis game.

Battle your way through 5 different levels, each offering a unique style and set of obstacles to overcome.

Between bouncing off pinball paddles, doging 8-bit style space ships, or navigating the paths of a mini-golf course, you won't be able to let your guard down for a second.
Forum Thread: Slappy Paddles (by Andrew Sevenson)
---
Sleepin' Guy ($3.99)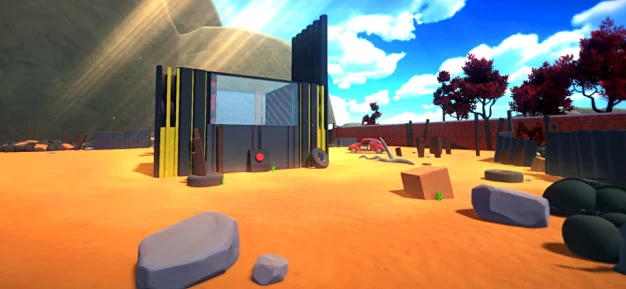 iTunes Description
Sleepin' Guy is a first person action-puzzle game set in a world of dreams.

You'll assume the role of a nice big guy unable to wake up from his dreams.

Your task is to help him to step out of them.
Forum Thread: Sleepin' Guy (Chubby Pixel) [aka Suicide Guy]
---
SpongeBob SquarePants: Battle for Bikini Bottom – Rehydrated! ($5.99)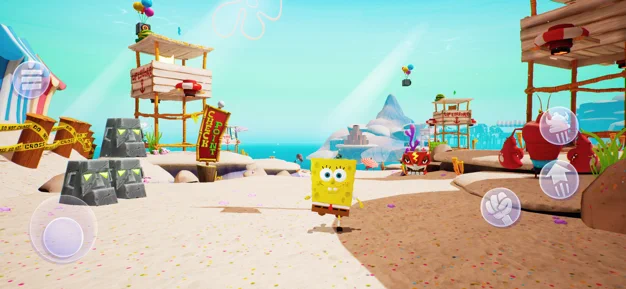 iTunes Description
Are you ready, kids? Play as SpongeBob, Patrick, and Sandy and show the evil Plankton that crime pays even less than Mr. Krabs. Want to save Bikini Bottom from lots of rampant robots with your mighty bubbles? Of course, you do! Want to underpants bungee jump? Why wouldn't you! The battle is on!
Forum Thread: SpongeBob SquarePants: BfBB – Rehydrated (by HandyGames)
---
Wallace & Gromit: Big Fix Up (Free)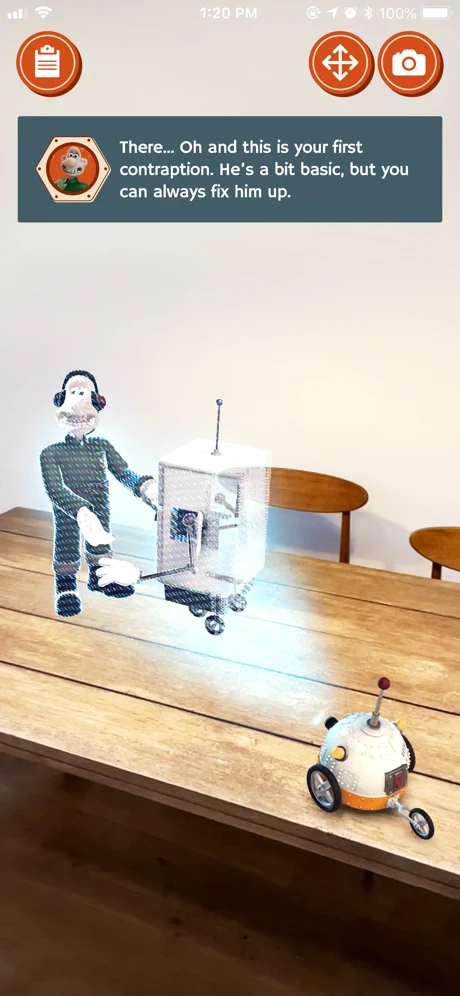 iTunes Description
Join Wallace and Gromit in a first-of-its-kind AR adventure, featuring a new story that YOU can take part in! The duo have a new business venture, 'Spick & Spanners', which has won a contract to clean and fix the whole of Bristol… but they'll have to work for pie magnate and wannabe city mayor Bernard Grubb who sees 'The Big Fix Up' an easy vote-winner for his election campaign.
Forum Thread: Wallace & Gromit: Big Fix Up (by Fictioneers)
---
Wrestling Empire (Free)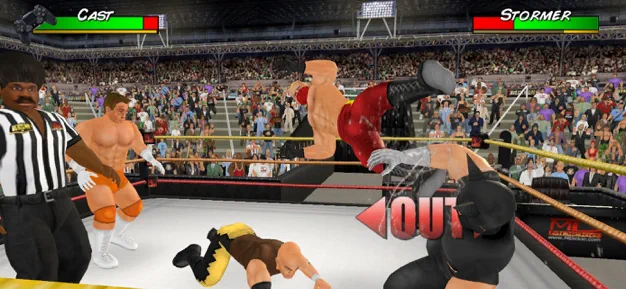 iTunes Description
The lightweight champion of mobile wrestling is back with higher resolution visuals and a smoother frame rate, whilst still retaining the retro style that puts the fun first with no loading times! See if you can keep up with the pace, as new features and effects make wrestling even easier to play yet even more satisfying to master.
Forum Thread: Wrestling Empire (by MDickie Limited)
---