Hello gentle readers, and welcome to the SwitchArcade Round-Up for January 19th, 2021. In today's article, we've got a full review of Scott Pilgrim vs. The World: The Game – Complete Edition for you to enjoy. There are a few new releases to check out, and check them out we do. Finally, the usual lists of incoming and outgoing sales are here as well. Neither is all that big today, but there's not much to be done about that. Let's have a look!
Reviews
Scott Pilgrim vs. The World: The Game – Complete Edition ($14.99)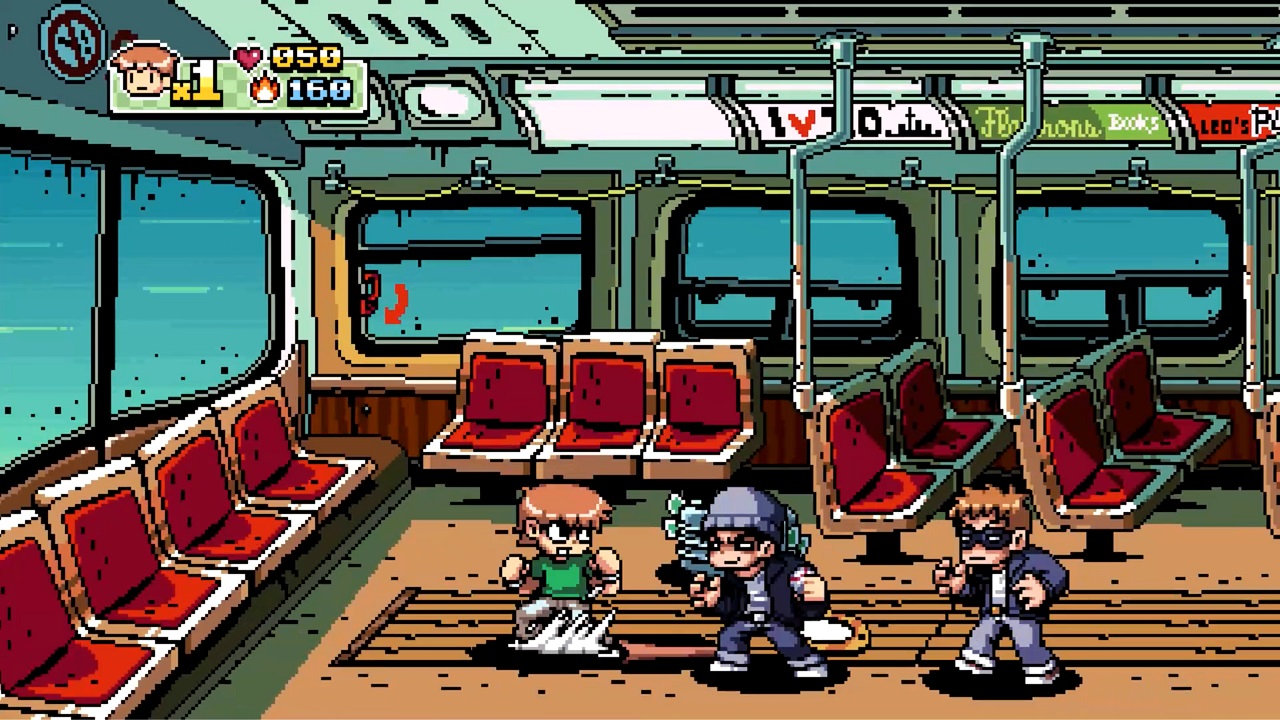 Depending on your own point of view, this is either a really good time or a really bad time for the Scott Pilgrim game to make its return. The renewed interest in the beat-em-up genre in the last couple of years has seen some really high-quality titles release, from big names like Streets of Rage 4 to amazing indies like Fight'N Rage. Whether by chance or intention, some of the bigger games from the last beat-em-up boom have been making a comeback of late, and it's arguable how well they measure up to the new generation.
It wasn't particularly odd to see Castle Crashers come back, given there aren't any major licensing impediments to such a thing happening. Double Dragon Neon was a little more unexpected, but still firmly in the realm of video game companies negotiating with video game companies. It is, however, genuinely surprising that one of the bigger recent white whales of license-related delistings, 2010's Scott Pilgrim vs. The World: The Game, got a re-release. A game based on a movie based on a comic, each with their own licenses to navigate? Wow, the lawyers must have gotten paid for this one.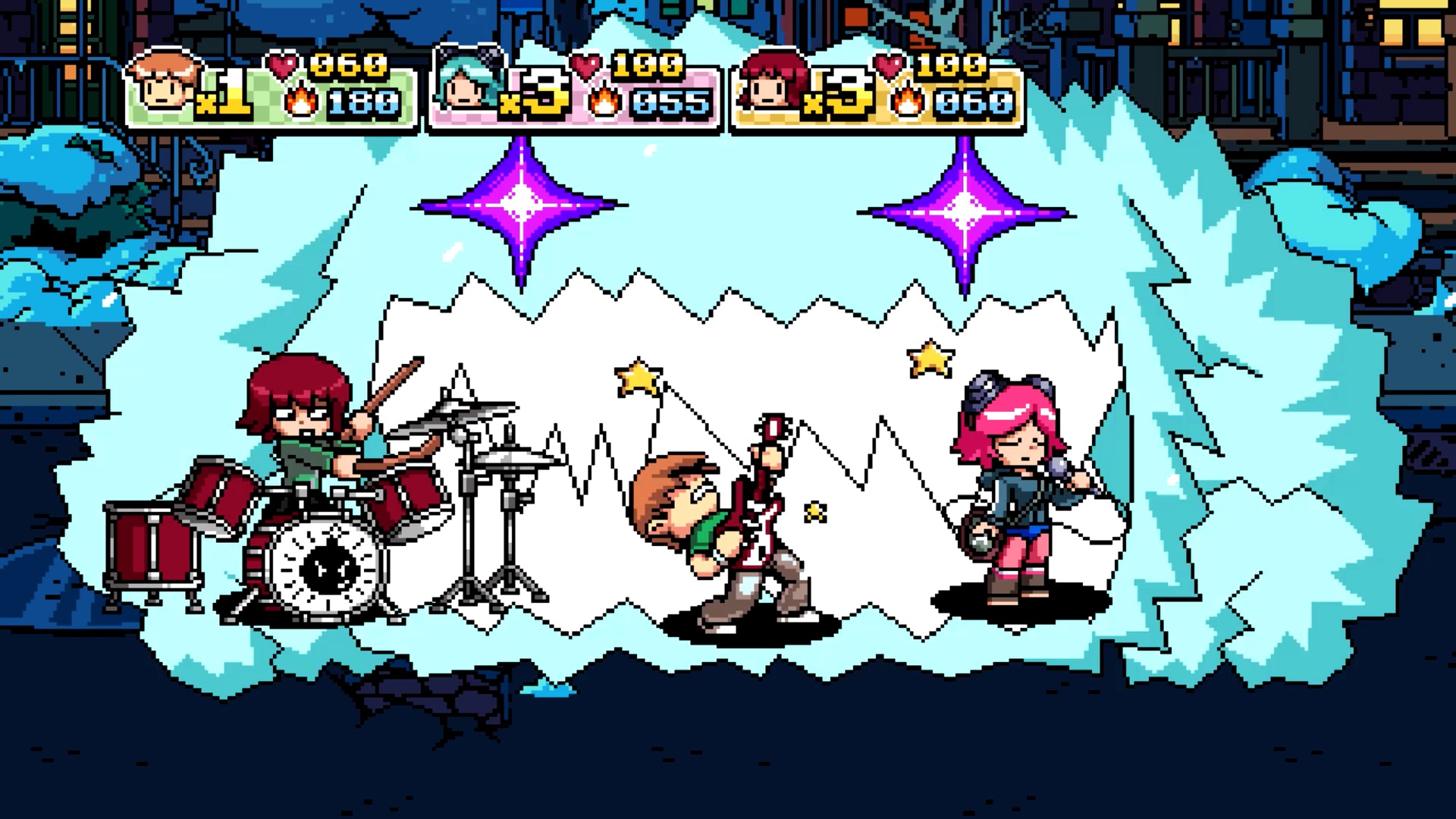 Ever since it was removed from digital stores back in 2014, Scott Pilgrim has been near the top of the "re-release it" list of many players. This, combined with a lack of a physical release back in the day, has lent the game something of a mythical quality. As someone who played a ton of the game back when it was new, I feared what people might do when they finally caught that car they had been chasing. While the game is of good quality for something based on a movie license, the biggest thing it has going for it is its excellent presentation. The gameplay isn't bad, but it falls more towards the average than the upper ranks of the genre.
In any case, the Scott Pilgrim game is back, almost exactly as it was left. It includes all of the DLC, some of which you may have missed out on buying before the game was yanked. That amounts to two additional characters (Knives and Wallace), some mini-games that are fun for a few minutes, and an online multiplayer mode. A very problematic online multiplayer mode, I'll add. You really need the stars to line up perfectly for things to go smoothly in that mode. You always did. And that's the big takeaway from this release: it is what it was, which is perhaps different from what some remembered it to be.
On the negative side, that means it's buggy as heck, rough around the edges in places, grind-heavy thanks to its significant inspiration from River City Ransom, and just a bit shallower and more repetitive than you might hope. On the positive side? It's a solid homage to River City Ransom, with a lot of the random, weird charm that comes with that. The soundtrack is still incredible. The graphics manage to evoke a retro feeling while still being true to the comics. Local multiplayer is sheer, exhilarating chaos. And while its mechanics may not shine, they're competent enough that the gameplay won't get in the way of having a good time.
It's still a pretty good romp, particularly if you have people to play with. I had a really good time making my way through the game again with my now-adult son, the way we did back when he was in elementary school. But now that I've had my fill of it again, how often will I come back to it when I could fire up Streets of Rage 4 instead? Well, I'm not going to blame the remaster for that, I suppose. The idea behind this wasn't to reinvent the wheel, after all. I will however point out that Ubisoft could have fixed some of the bugs that plagued the game then and still affect it now. I wasn't really nostalgic for those, you know?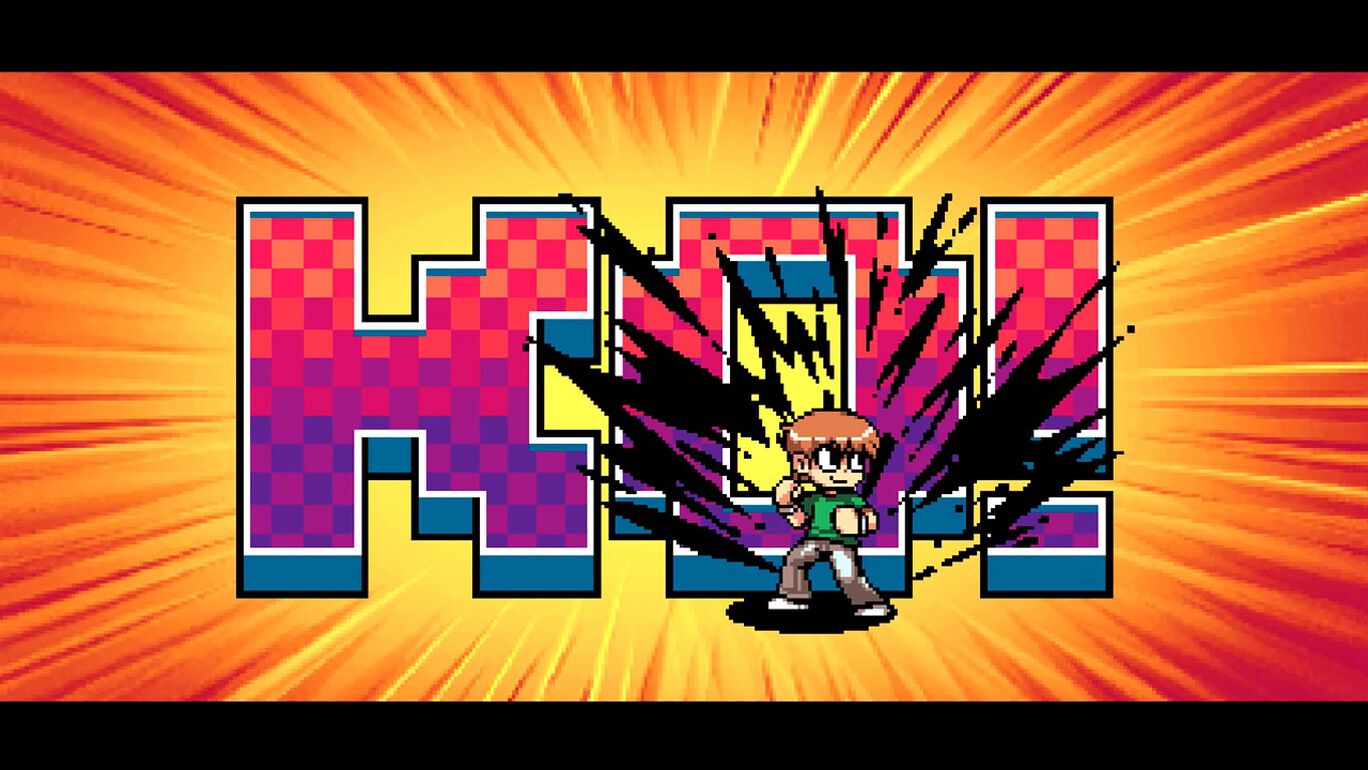 If you remember the Scott Pilgrim game, this is it. The 2010 game on your Switch. No more, no less. Improvements that could have and perhaps should have been made are not part of the package. If Scott Pilgrim is new to you, this is a competent, energetic River City Ransom-inspired beat-em-up with a memorable, charming presentation and enough secrets and Easter Eggs to keep you invested for a while. There are better brawlers on the Switch, but none of those will let you beat up a telekinetic vegan until he explodes into a pile of Toonies. That's worth a couple of points at least.
SwitchArcade Score: 3.5/5
New Releases
Dadish 2 ($9.99)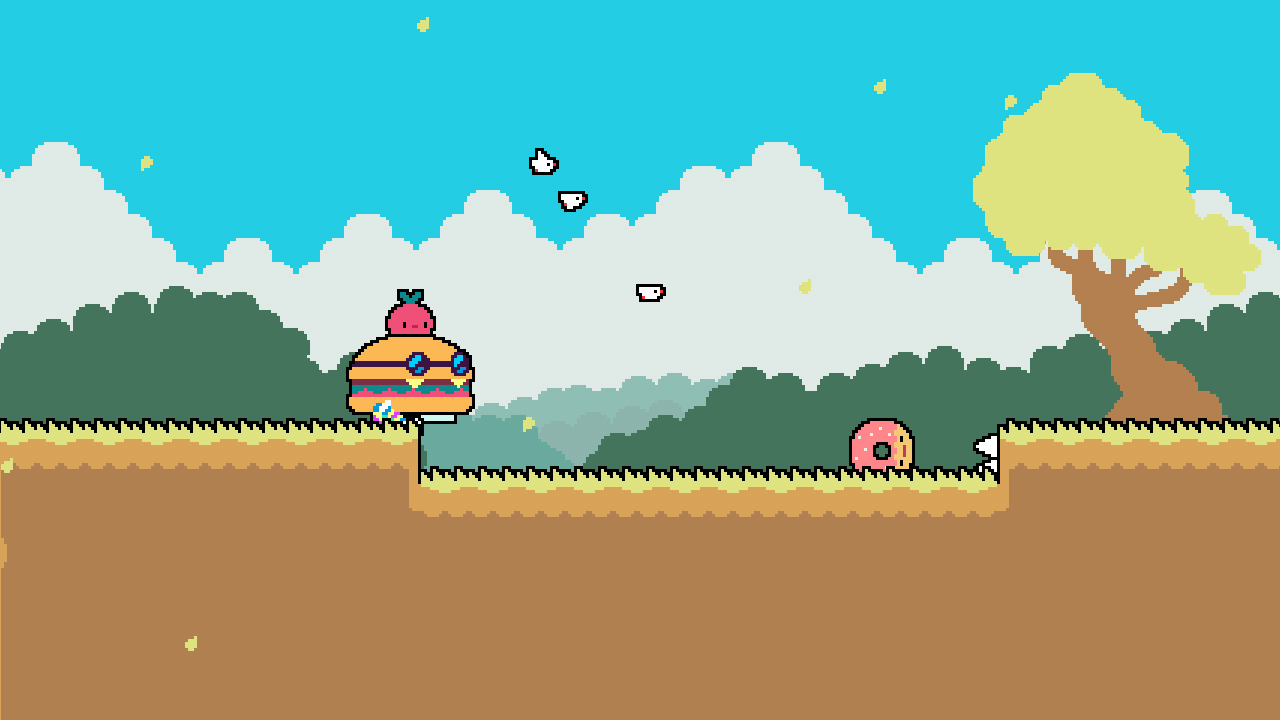 SwitchArcade Highlight!
Dadish 2, or 2 Dad 2 Ish if you will, brings back everyone's favorite un-beet-able father for another platforming adventure. Once again the kids have gotten lost, and our intrepid hero has to rescue them from peril. There are 50 well-designed levels in this sequel, with a nice smooth difficulty curve and a giant talking hamburger you can sometimes ride. If you had a good time with the first game, you'll find a lot to like here. If you didn't… well, maybe not. It's not a radical revamp of the concept, after all. Just another serving of healthy gaming veggies for your diet.
War Truck Simulator ($7.99)
Ultimate Games is back to its bread and butter with a new simulator game. This time the topic is war trucks, which are not something I've personally spent a great deal of time wanting to simulate. But I'm sure someone has, and they may be happy with this. You can operate the manual gearbox, shoot at enemies using your war truck's machine guns (probably this is what makes it a war truck?), navigate through five different maps, and deal with varying weather conditions. Don't get too excited, but the eShop description promises that "various tasks await you". Various tasks! Hot dog!
Dungeon Nightmares 1+2 Collection ($12.00)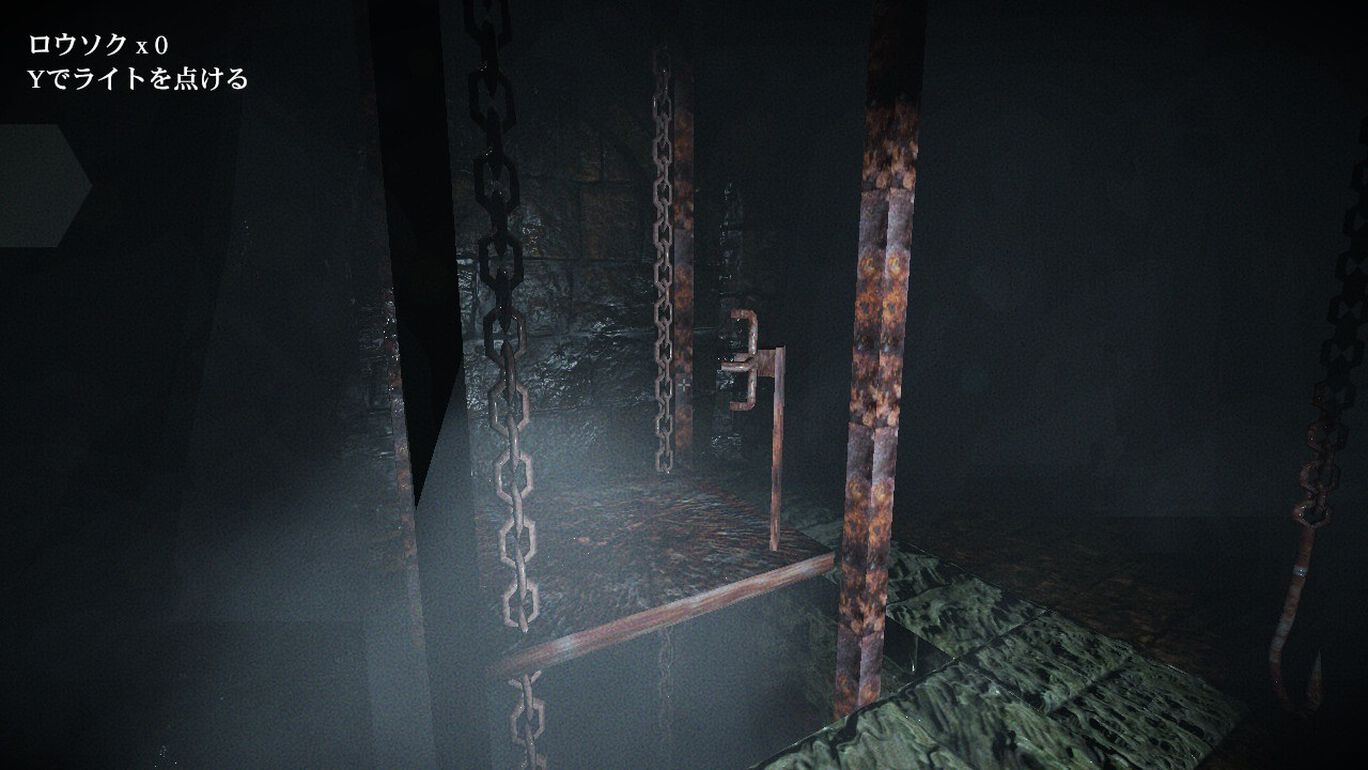 Just as it says in the title, this is a collection of the two Dungeon Nightmares games that were previously released on mobile. They're kind of rough survival-horror games with absolutely zero combat and a few randomized elements to encourage replay value. I don't think too highly of them myself, but the first game is free on the App Store if you want to give it a spin and see how well you like it. If you find the controls and overall presentation to be fine on your mobile device, you may just want to keep playing it there and save yourself some money. But it does play better with button controls so I could see some deciding that the added playability is worth the extra cost.
Sales
(North American eShop, US Prices)
A small list today, but that's usually how it goes on a normal Tuesday. SUPERHOT is awesome, but it's on sale so often that I have to believe most who are interested in it have picked it up already. The outbox has a bit more in it, but nothing too exciting. Most of it should be back on sale again before too long, so it might be best to focus your attention and money on the New Year's sale that is wrapping up in a day or two instead. But hey, check it all anyway. You never know when you might find your next favorite game.
Select New Games on Sale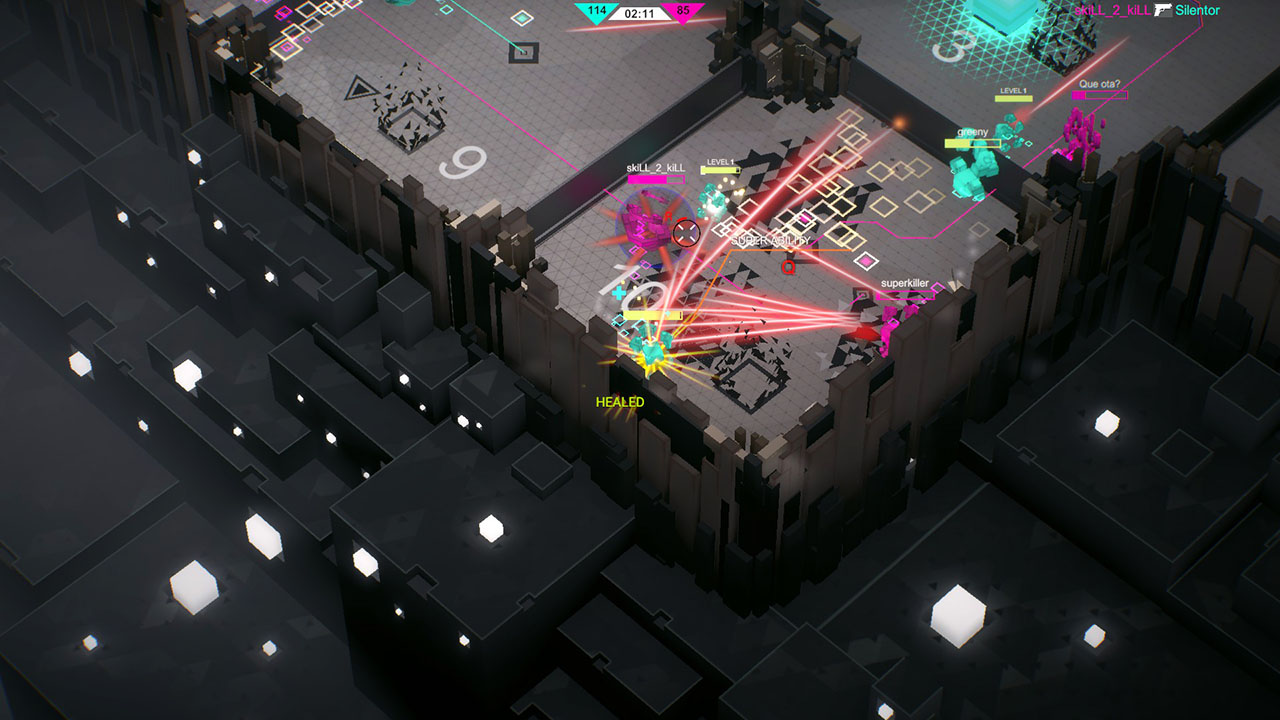 Deployment ($1.99 from $9.99 until 1/24)
Street Basketball ($1.99 from $5.99 until 1/25)
Adrenaline Rush: Miami Drive ($1.99 from $3.99 until 1/25)
Pet Shop Snacks ($1.99 from $4.99 until 1/25)
TaniNani ($3.99 from $4.99 until 1/25)
SUPERHOT ($14.99 from $24.99 until 1/31)
Breakfast Bar Tycoon ($1.99 from $4.99 until 2/1)
Darts Up ($2.00 from $2.99 until 2/6)
Despotism 3k ($2.74 from $10.99 until 2/7)
Farm Together ($15.99 from $19.99 until 2/7)
Ziggurat ($11.99 from $14.99 until 2/7)
Sales Ending Tomorrow, Wednesday, January 20th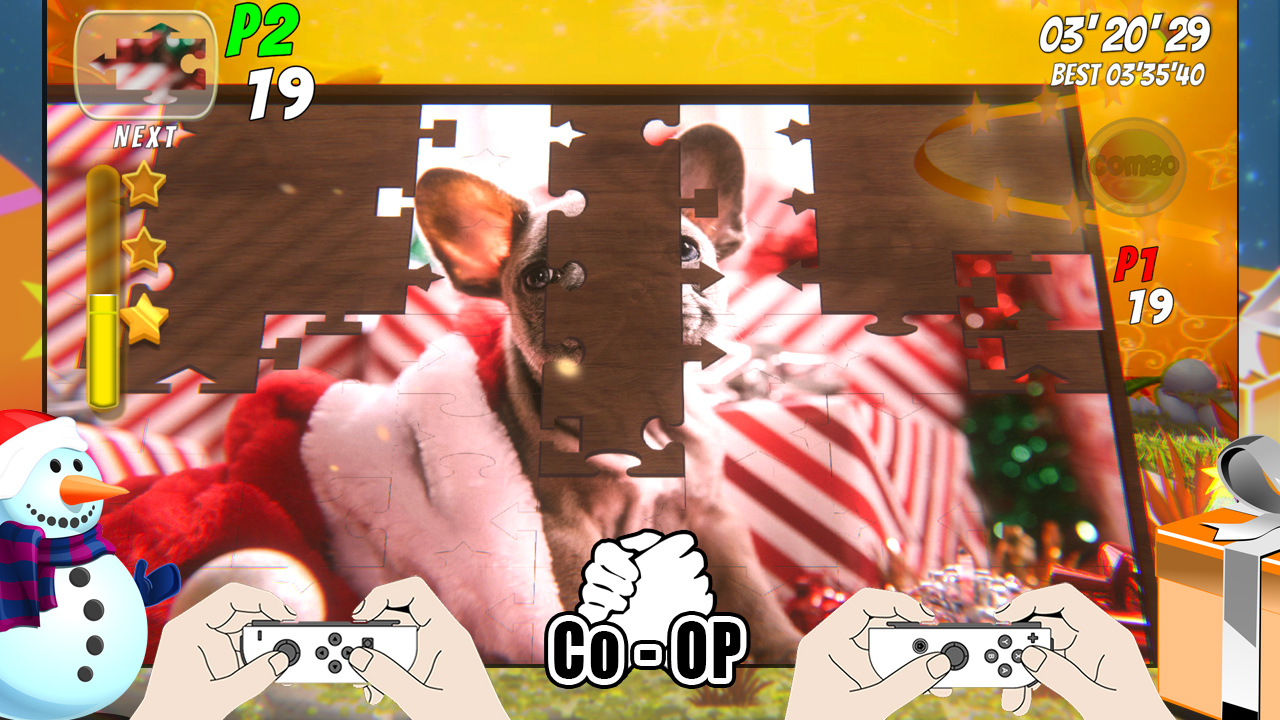 #Xmas, Super Puzzles Dream ($1.99 from $5.99 until 1/20)
7th Sector ($13.99 from $19.99 until 1/20)
Bomber Fox ($2.49 from $4.99 until 1/20)
Bot Vice ($1.99 from $9.99 until 1/20)
Charge Kid ($1.99 from $2.49 until 1/20)
Cooking Simulator ($1.99 from $19.99 until 1/20)
Fred3ric ($1.99 from $9.99 until 1/20)
Frontline Zed ($2.99 from $11.99 until 1/20)
Go All Out! ($2.59 from $12.99 until 1/20)
Hed the Pig ($3.19 from $3.99 until 1/20)
Hot Shot Burn ($7.49 from $14.99 until 1/20)
Life of Fly ($11.24 from $14.99 until 1/20)
Mask of Mists ($10.49 from $14.99 until 1/20)
Masky ($1.99 from $4.99 until 1/20)
Mini Island Challenge Bundle ($2.49 from $9.99 until 1/20)
Music Racer ($4.89 from $6.99 until 1/20)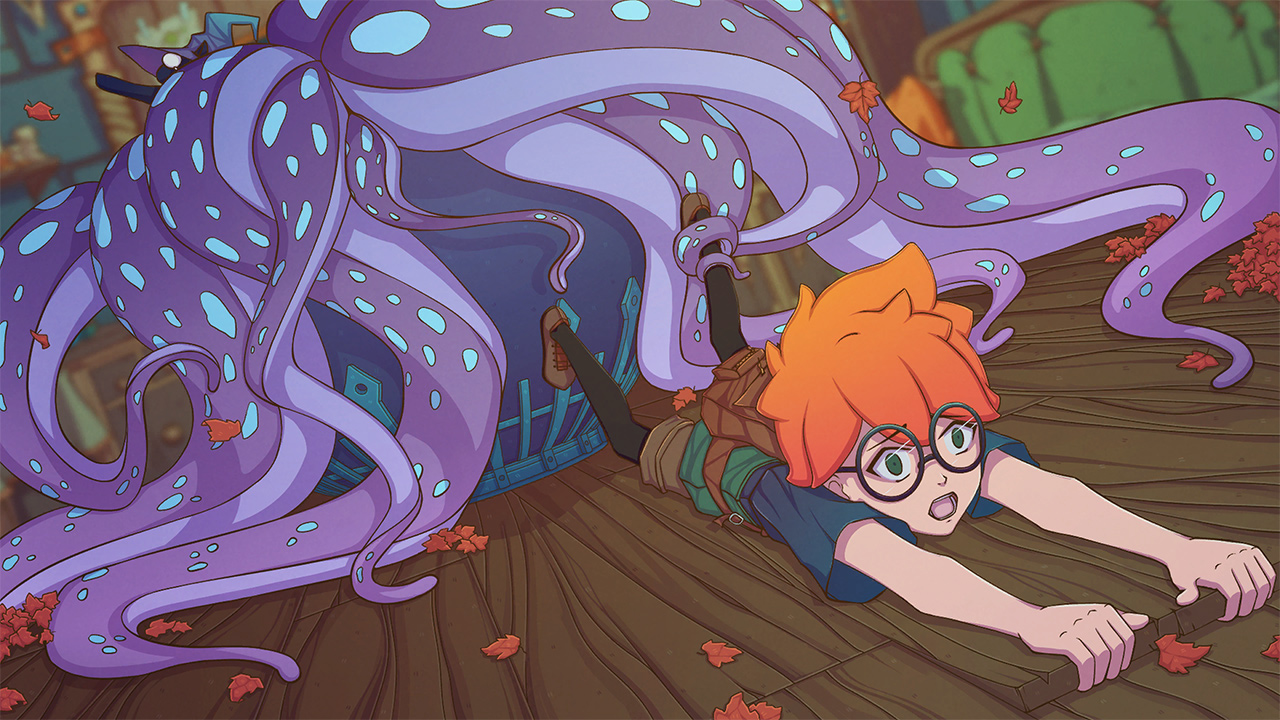 My Aunt is a Witch ($6.99 from $9.99 until 1/20)
Pachi Pachi On a Roll ($3.49 from $6.99 until 1/20)
Pack Master ($1.99 from $4.99 until 1/20)
Pantsu Hunter: Back to 90s ($9.09 from $12.99 until 1/20)
Pixboy ($1.99 from $4.99 until 1/20)
Poly Puzzle ($1.99 from $4.99 until 1/20)
Seeds of Resilience ($2.09 from $13.99 until 1/20)
SpyHack ($2.49 from $9.99 until 1/20)
Super Star Path ($1.99 from $4.99 until 1/20)
Tennis Open 2020 ($1.99 from $9.99 until 1/20)
Torn Tales: Rebound Edition ($5.19 from $7.99 until 1/20)
Towaga: Among Shadows ($2.24 from $14.99 until 1/20)
Ultimate Fishing Simulator ($9.99 from $19.99 until 1/20)
Ultimate Ski Jumping 2020 ($1.99 from $9.99 until 1/20)
Urban Flow ($1.99 from $14.99 until 1/20)
Wanderlust Travel Stories ($2.99 from $14.99 until 1/20)
That's all for today, friends. There are only a couple of games on the release schedule for tomorrow, but we'll take a look at them as we tend to. Any news and sales that come around in the next 24 hours will also be there in tomorrow's article. That might be the lot of it, as Thursday and Friday have a ton of releases between them. I'll need to get ahead on my work if I don't want to end up in trouble. I hope you all have a terrific Tuesday, and as always, thanks for reading!