Hello gentle readers, and welcome to the SwitchArcade Round-Up for January 13th, 2021. Today we have some pretty cool news to check out, with the new trailer for Super Mario 3D World truly delivering. Then we have an absolute parade of disappointment in today's new releases, with one of the more irredeemable crops of fresh titles I've seen in a long while. We finish things up with the usual lists of incoming and outgoing sales. Don't worry friends, things will get better for new releases tomorrow. For now, let's soldier on!
News
Check Out This Amazing Trailer for 'Super Mario 3D World + Bowser's Fury'
Sales numbers seem to show that Nintendo doesn't usually have to add much to Wii U games when it brings them over to the Switch, and I'd argue that anything with Mario involved needs less than most. So I was honestly pretty surprised when I watched the new trailer for the upcoming Super Mario 3D World + Bowser's Fury, which gives us our first look at the newly added content. And wow, it sure looks like something. A huge, seemingly open world. Bowser Jr. teaming up with Mario. A gigantic dark Bowser. And as for Mario… well, watch the trailer. I'm sure it's not as substantial as it looks, but I'm now almost as hyped for this new stuff as I am for replaying the excellent Super Mario 3D World. The game arrives February 12th, which is not too far off at all.
'Trails of Cold Steel IV' Launches on Switch in the West April 9th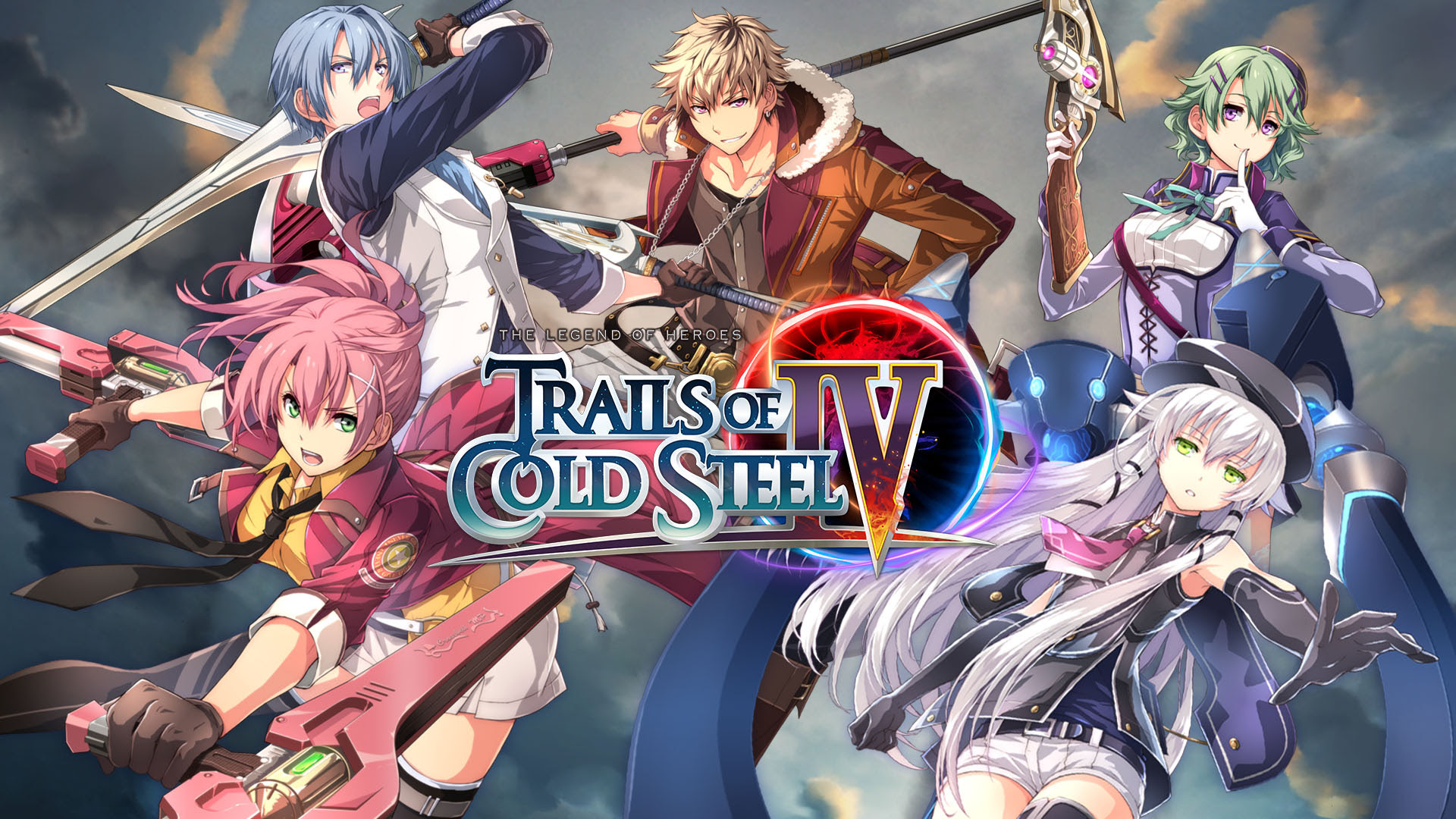 Last year, NIS America brought the third chapter in Falcom's popular The Legend of Heroes: Trails of Cold Steel series to Western Switch owners, allowing Nintendo fans to get in on the adventure for the first time. The concluding chapter of Trails of Cold Steel was also announced for a Switch release, but with a vague 2021 date. We now have a specific 2021 release date for The Legend of Heroes: Trails of Cold Steel IV, and it's April 9th. Er, unless you live in Oceania, in which case you'll have to wait one more week. Either way, you're in for a whole lot of RPG action come spring.
Build Up a 'Stache of SP in the Next 'Super Smash Bros.' Event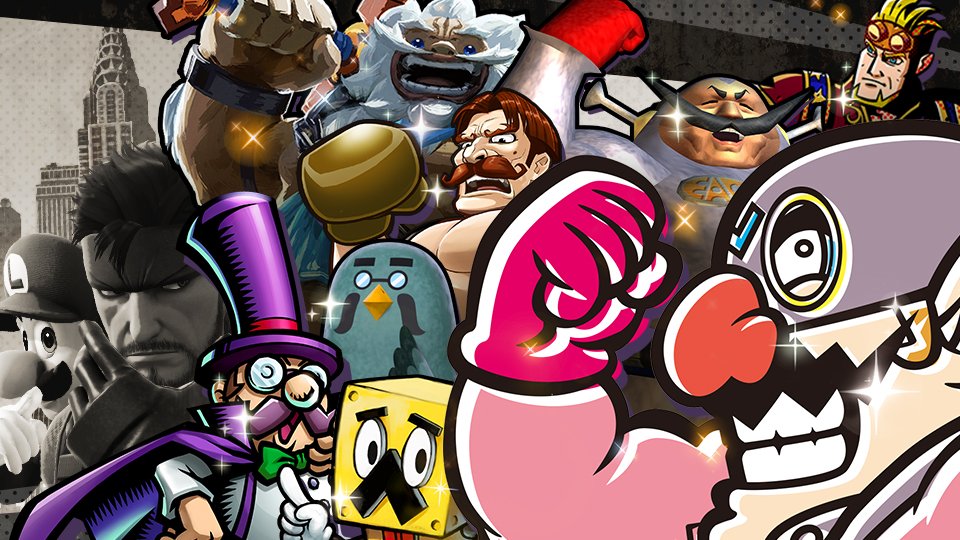 Ha ha, look at that beautiful bit of wordplay. Not too bad, if I do say so myself. You see, the latest event in Super Smash Bros. Ultimate is a Spirit Board event where you earn more SP than usual by defeating the featured Spirits. And the Spirits in question are those with beards and mustaches, so there you go. This is a usual weekend event, so it will kick off on Friday as normal and run through the weekend for three days.
New Releases
Get Over Here ($4.99)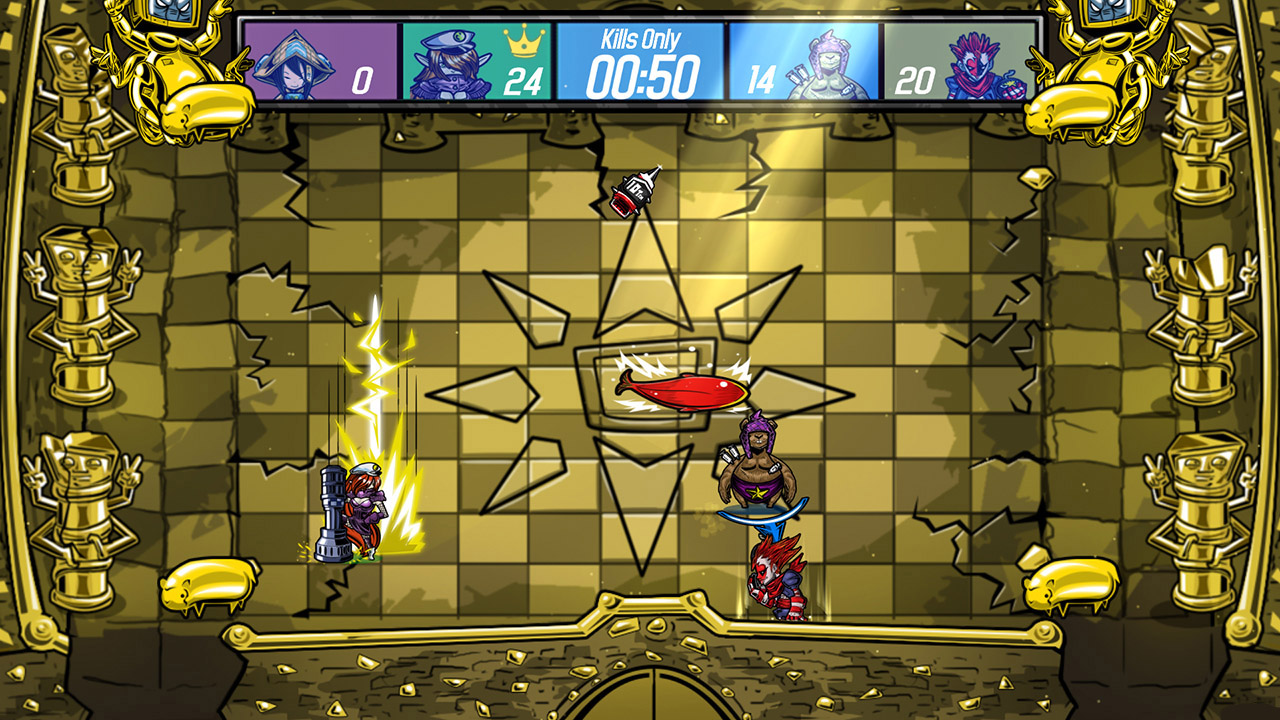 Mmm, gaming is getting so self-referential in its old age. The title of this game is obviously inspired by the familiar cry of Mortal Kombat's Scorpion as he launches a spear to yank his opponents over to him. Suitably, all of the characters in this game are equipped with hook guns that they use to pull their enemies towards them. It's an arena-based battle game for up to four players, though those extra chairs will have to be filled with local players as there is no online mode. Not a bad idea, but the execution is wanting. The gameplay just doesn't feel good, and if you're having to resort to the terrible AI opponents, you're going to have a bad time.
The Pillar: Puzzle Escape ($9.99)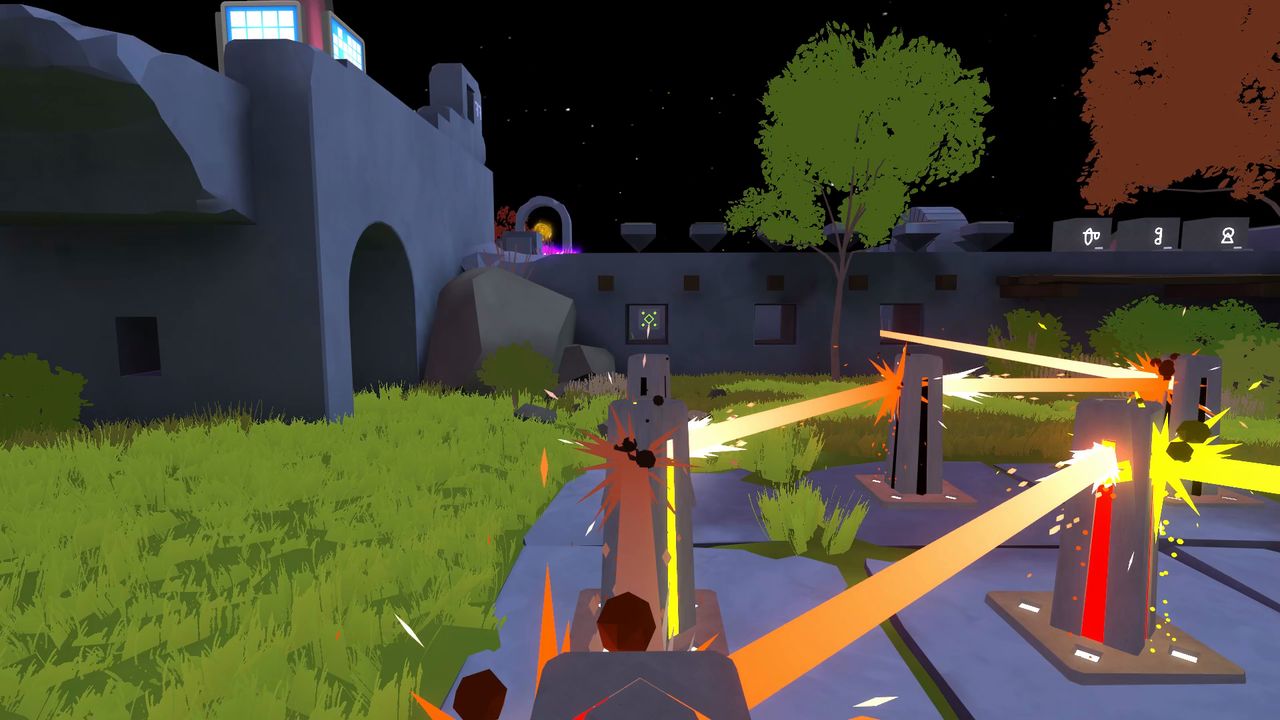 Pretty obviously inspired by The Witness, The Pillar proves to be a decent enough puzzle game as long as you don't compare it too closely to the game it pays homage to. The puzzles here are fairly simple by the standards of the genre, and there isn't a whole ton of variation in them over the course of the game. Once you understand how the main type of puzzles work, the rest of the game kind of rolls downhill. But it's fine enough for the price, I think.
Galactic Trooper Armada ($5.99)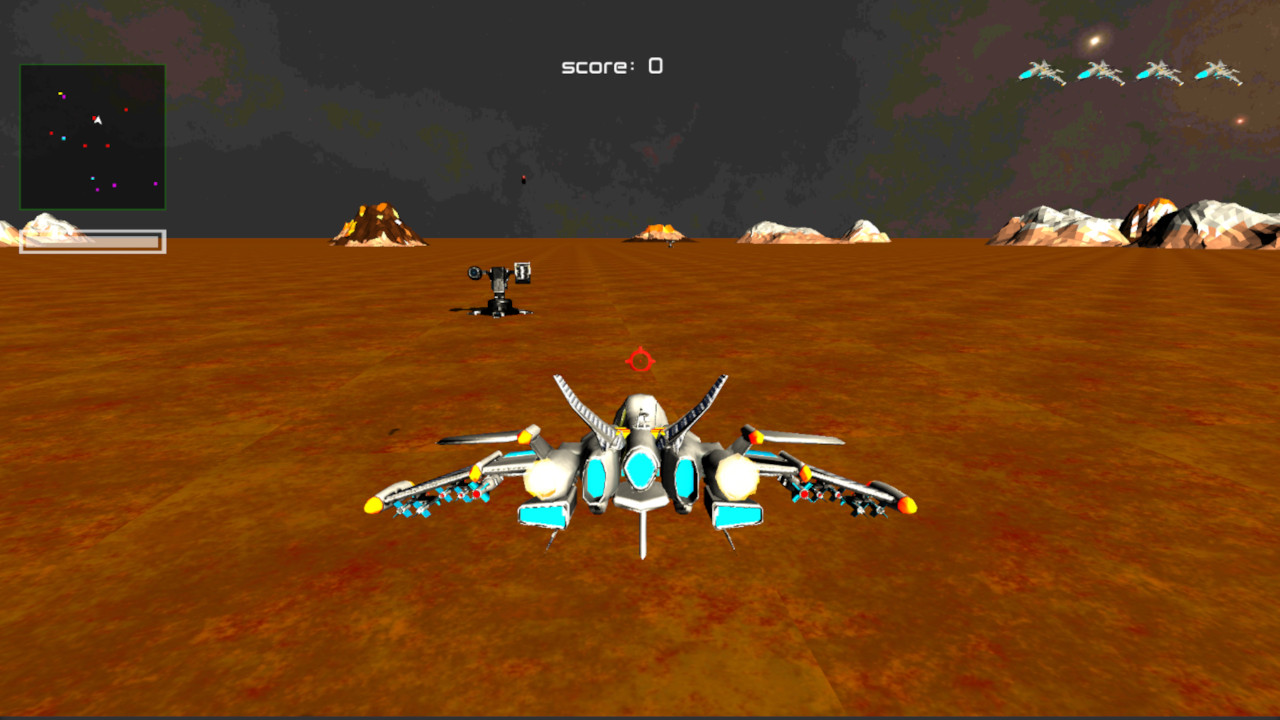 From our new friends at Pix Arts, who brought us a trio of dubious titles two days ago, comes yet another dubious title. This is another behind-the-ship action game, this time with a space theme. In fact, it looks in gameplay terms to be nearly identical to the same publisher's Top Gun Air Combat that dropped on Monday. Not something I'd spend six bucks on, but at least it's not blatantly infringing on any trademarked names as far as I can tell? I'd call that a win for these folks.
Gorilla Big Adventure ($4.99)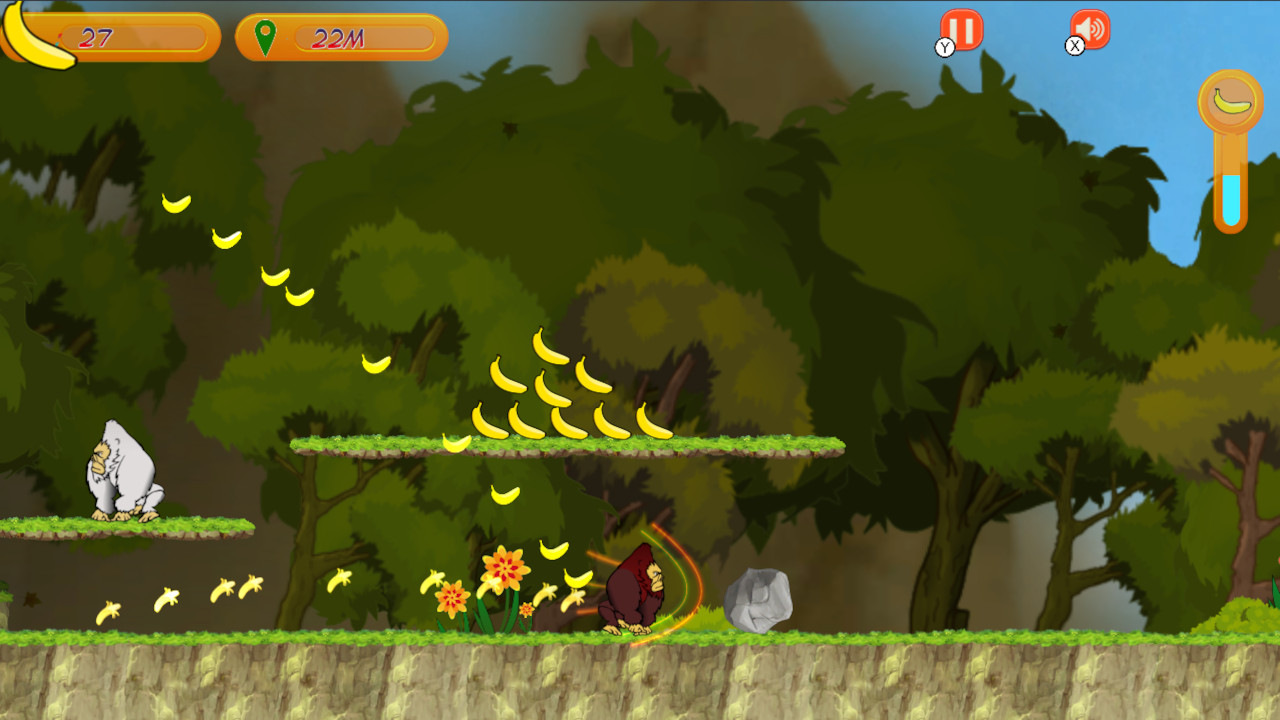 Now, your first instinct with this particular Pix Arts release might be to think that it's a rip-off of Donkey Kong. I suppose in a roundabout way it is. But it's more directly copying the homework of Banana Kong, an FDG Entertainment mobile release that was popular several years back. You play as a gorilla in this auto-runner, grabbing bananas and power-ups to see how far you can get. This looks much worse than Banana Kong, but I suppose that while they copied the basic gameplay and theme, they at least avoided the urge to put the word 'Kong' in the title. Uh, don't buy this, of course.
Table Soccer Foosball ($4.99)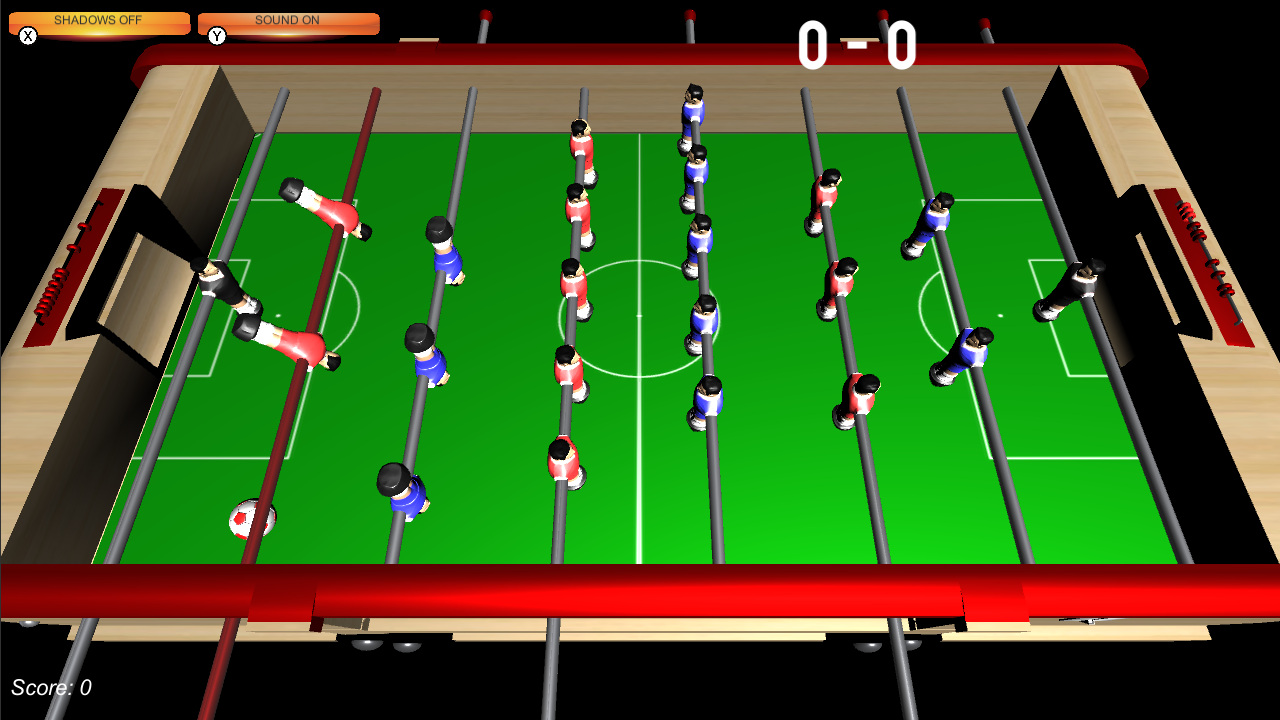 I find myself pining for Sabec today. Pix Arts has come in like a storm and I'm already exhausted with them. Anyway, this is a very Sabec-like release in that it's a simple, familiar concept that can be replicated with a minimum of development resources but may sell just well enough to make it worthwhile. You get four different tables to play on, but that really just amounts to some new skins and colors. Bafflingly, it's single-player only. Why? Who wants to play foosball against a computer opponent? Well don't worry, the eShop description assures me that it features top-class artificial intelligence, with three levels of difficulty. Mmm-hmm. But hey, no trademark-infringing title. We're on a roll here.
Space Aliens Invaders ($4.99)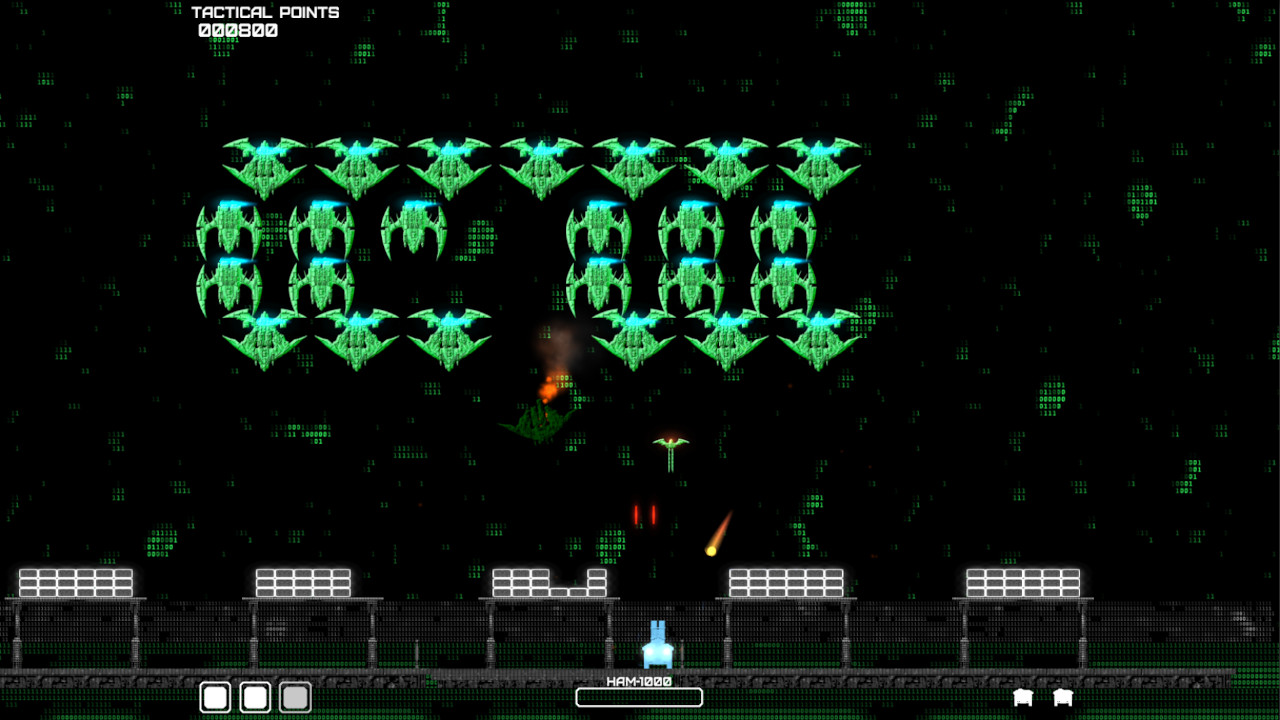 C-c-c-combo breaker! This is a complete and utter rip-off of Taito's Space Invaders, of course. It's one of the most basic video games around, but somehow Pix Arts screwed it up anyway. I guess if you insert another word in the middle of another game's title, everything is A-okay. Please look forward to my upcoming game releases, Super Hotdog Mario Bros. and The Legend of Dave Zelda. Five dollars is a cheap price for many games, but in this case it's ten dollars too much.
Hed the Pig ($3.99)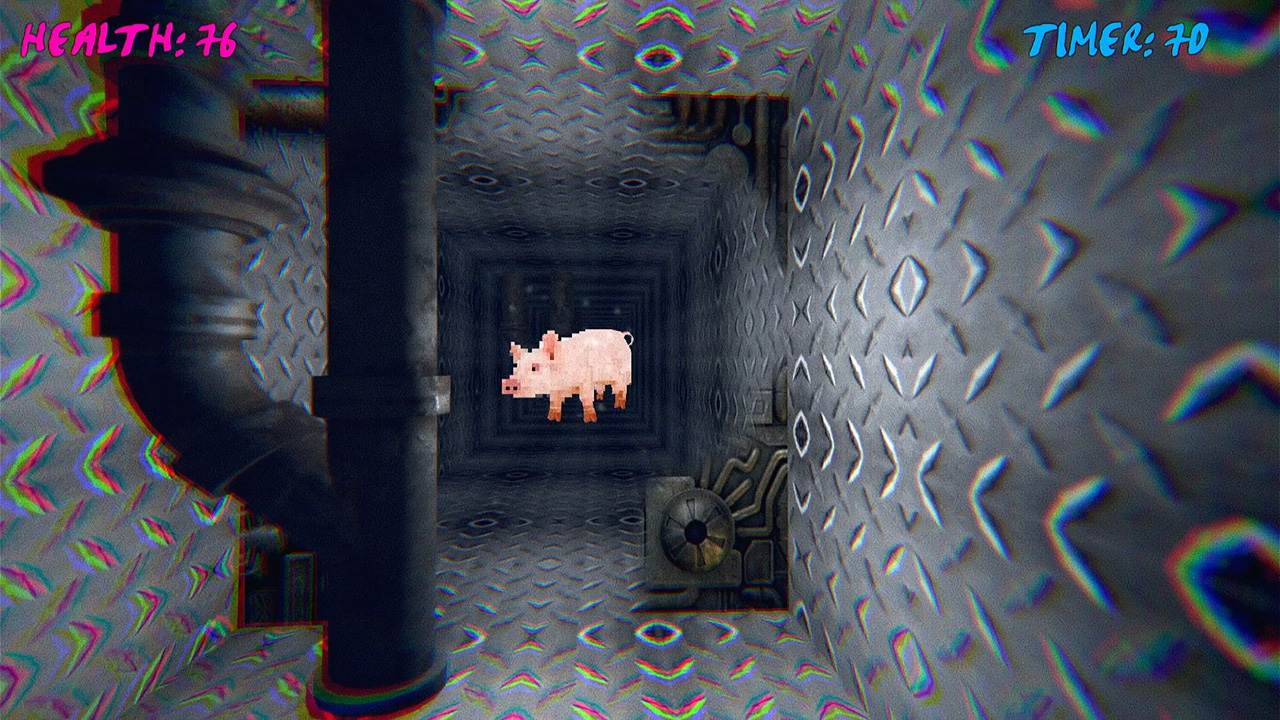 Ugh, just when we get out of the Pix Arts frying pan we land right in the middle of the Ultimate Games fire. I'll give Hed the Pig this much: it's neither a shameless copy of someone else's work nor a bare-bones take on a universal concept. And it's kind of weird, and I dig that. But that's all I can really give it. You guide an unmoving pig sprite through auto-scrolling 3D areas, trying to avoid obstacles. Kind of like one of those games where a rock or marble is dropping down a well, or the mini-game in the Spider-Man 2099 levels of Spider-Man: Shattered Dimensions. Yes, that's how my brain works. I'm sure there are worse ways to spend your money today, but there's only so much lipstick I can put on this pig.
Sales
(North American eShop, US Prices)
A teeny-tiny list, that's what that is. But hey, pre-order discount on Cyber Shadow. That game looks like it's going to be completely awesome. The outbox is similarly unimpressive today, with a few good games but nothing that won't be on sale again before a turn of a page or two on the calendar. Have a good look just in case, but you can probably save your money and see what comes in the next couple of days.
Select New Games on Sale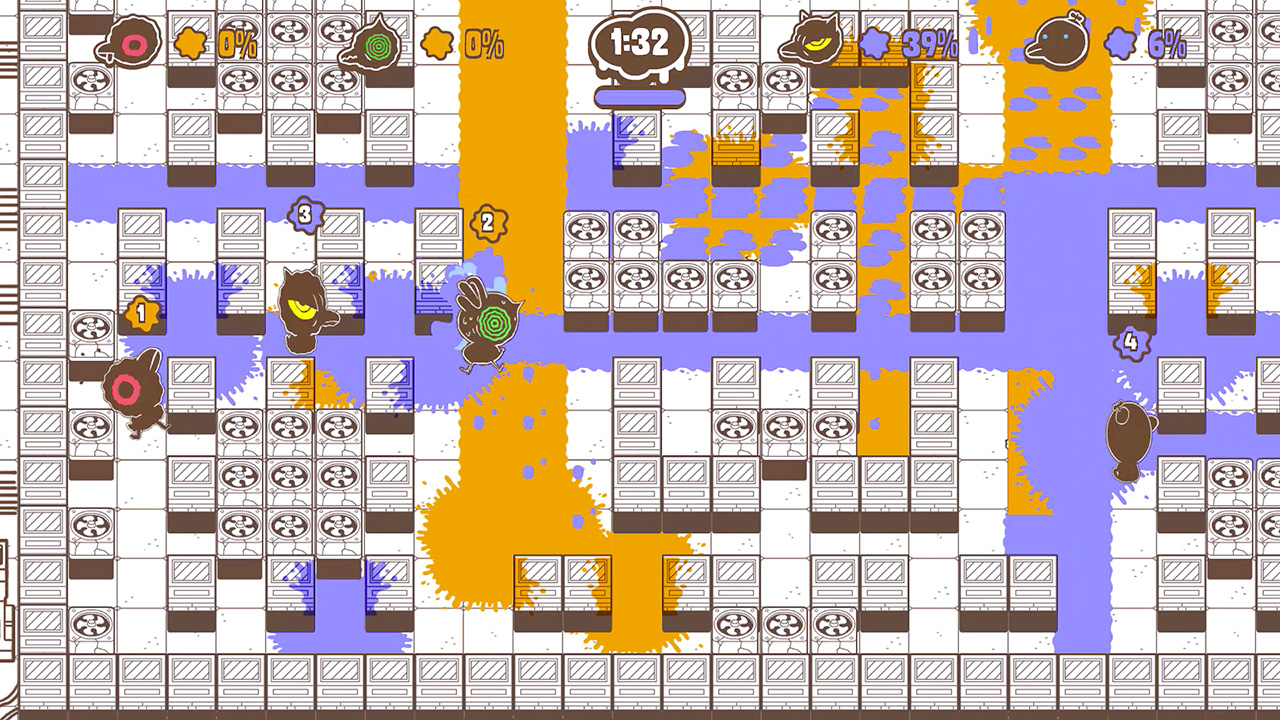 Ponpu ($10.49 from $14.99 until 1/18)
Dead Ground ($7.99 from $9.99 until 1/19)
Liberated ($9.99 from $19.99 until 1/20)
Cyber Shadow ($14.99 from $19.99 until 1/26)
Tales from Dragon Mountain ($2.99 from $9.99 until 1/31)
Tales from Dragon Mountain 2 ($2.99 from $9.99 until 1/31)
Kaptain Brawe: ABNW ($4.99 from $9.99 until 1/31)
Where Angels Cry ($4.99 from $9.99 until 1/31)
Myths of Orion: LftN ($4.99 from $9.99 until 1/31)
Man with the Ivory Cane ($2.99 from $9.99 until 1/31)
NecroWorm ($1.99 from $4.99 until 2/1)
Liberated: Enhanced ($15.99 from $19.99 until 2/1)
The Pillar: Puzzle Escape ($7.99 from $9.99 until 2/3)
Sales Ending Tomorrow, Thursday, January 14th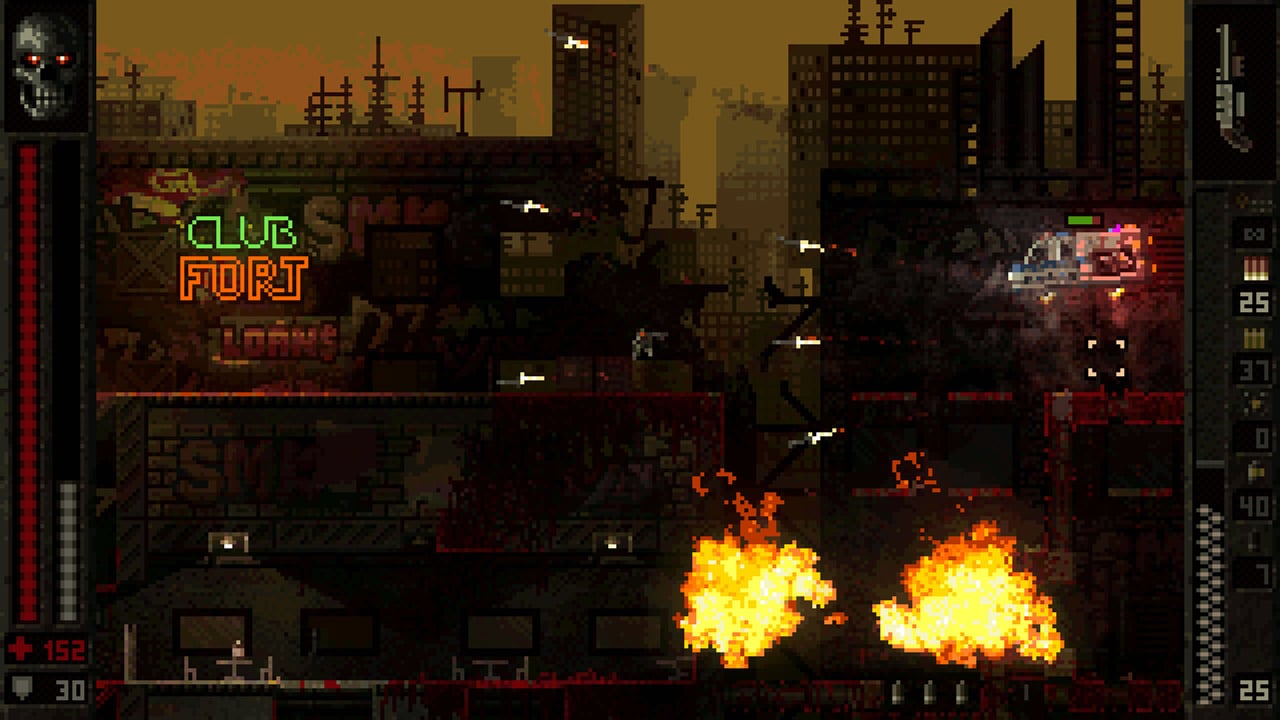 Butcher ($2.49 from $9.99 until 1/14)
Casebook of Arkady Smith ($1.99 from $8.99 until 1/14)
Cinders ($5.99 from $14.99 until 1/14)
Don't Knock Twice ($6.24 from $12.49 until 1/14)
Dungeonoid ($4.54 from $6.99 until 1/14)
Dynamite Fishing: World Games ($1.99 from $9.99 until 1/14)
Enchanted in the Moonlight ($9.99 from $19.99 until 1/14)
Fishing Star World Tour ($17.99 from $29.99 until 1/14)
Giana Sisters: Twisted Dreams ($5.99 from $29.99 until 1/14)
Headspun ($6.49 from $12.99 until 1/14)
Hitori Logic ($2.49 from $4.99 until 1/14)
Job the Leprechaun ($2.00 from $2.99 until 1/14)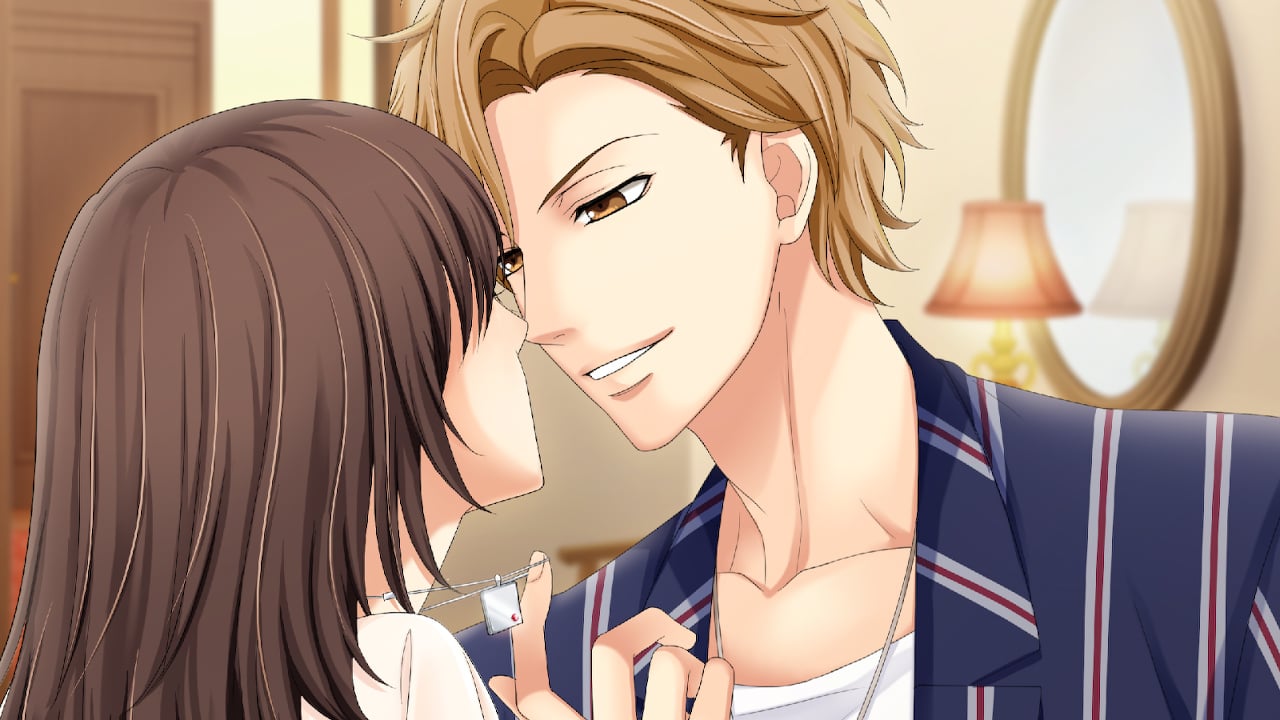 Kissed by the Baddest Bidder ($12.49 from $24.99 until 1/14)
Lichtspeer: Double Speer ($2.99 from $9.99 until 1/14)
Love Letter from Thief X ($17.49 from $24.99 until 1/14)
MouseCraft ($5.99 from $9.99 until 1/14)
My Memory of Us ($5.99 from $14.99 until 1/14)
Our Two Bedroom Story ($17.49 from $24.99 until 1/14)
Regalia: Men & Monarchs ($14.99 from $24.99 until 1/14)
Reptilian Rebellion ($2.00 from $2.99 until 1/14)
Soul Axiom Rebooted ($7.79 from $12.99 until 1/14)
Star-Crossed Myth ($14.99 from $29.99 until 1/14)
The Bunker ($6.49 from $12.99 until 1/14)
The Complex ($9.74 from $12.99 until 1/14)
That's all for today, friends. This has been a rough week for new releases, no doubt about it. But things turn a corner tomorrow with the release of Scott Pilgrim vs. The World: The Game – Complete Edition, the Shinobi-inspired Shadow Gangs, and many more. We'll have summaries of all of those games tomorrow, along with whatever sales come along in the interim. If there are any particularly big news items, I might squeeze them in as well. I hope you all have a wonderful Wednesday, and as always, thanks for reading!