Hello gentle readers, and welcome to the SwitchArcade Round-Up for December 17th, 2020. In today's article, we're looking at the big list of new releases that hit the eShop today. I'm not going to lie: it's a somewhat dire list but there are a few good games in there. We've also got the list of new and outgoing sales for you to consider. Oh, and while there's no entry in the article itself, I'll point out that Bravely Default II Final Demo is up on the shop, allowing you get another taste of the upcoming RPG ahead of its February release. Give it a go, it's probably the best new thing on the eShop today. Let's fly!
New Releases
Mercenaries Blaze: Dawn of the Twin Dragons ($19.99)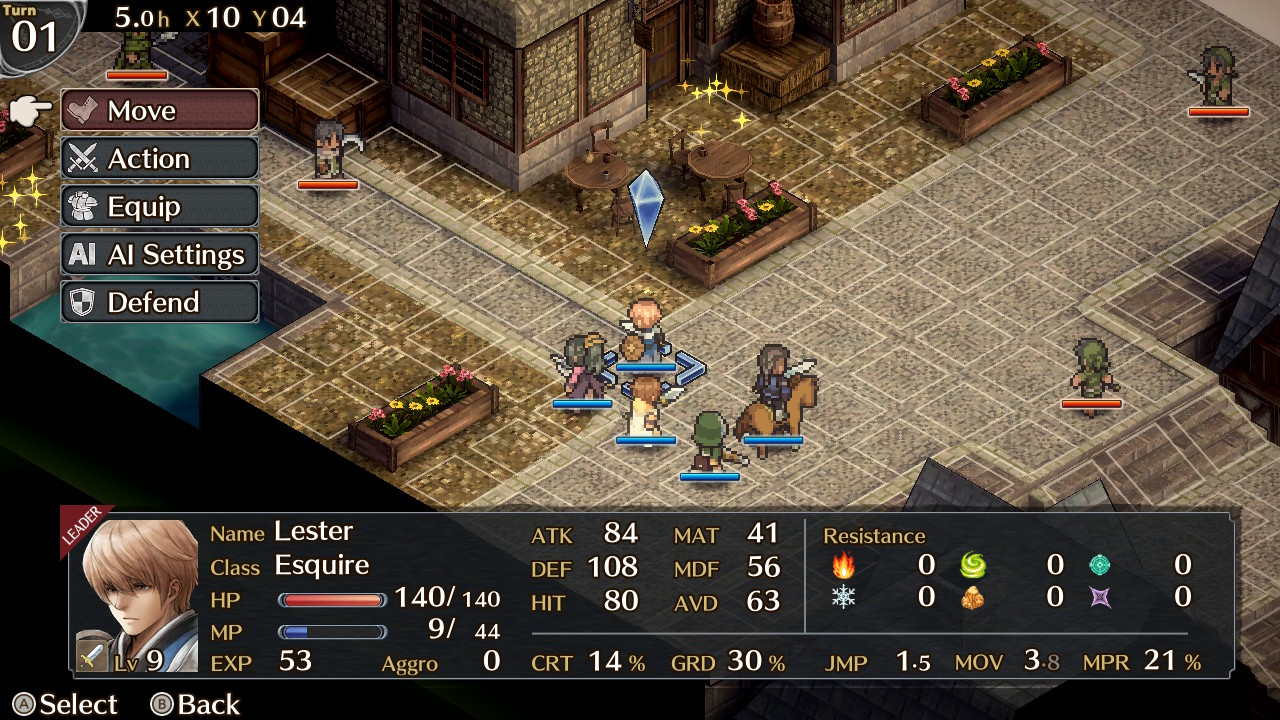 SwitchArcade Highlight!
By now, I think the Mercenaries series of tactical RPGs has built up a sufficient reputation that I probably don't need to say too much about the latest one. This fifth installment in the series brings in 3D maps for the first time, making it look that much more like that certain Square Enix series that seems to get no love from the company anymore. And that's exactly the appeal of this series, if I can be frank about it. It's not doing anything particularly new or innovative, but if you miss those good ol' isometric strategy RPGs that we used to be swimming in a couple of decades back, this game will scratch your itch very well. I'll have a review of this one early next week if you need more details.
Body of Evidence ($9.99)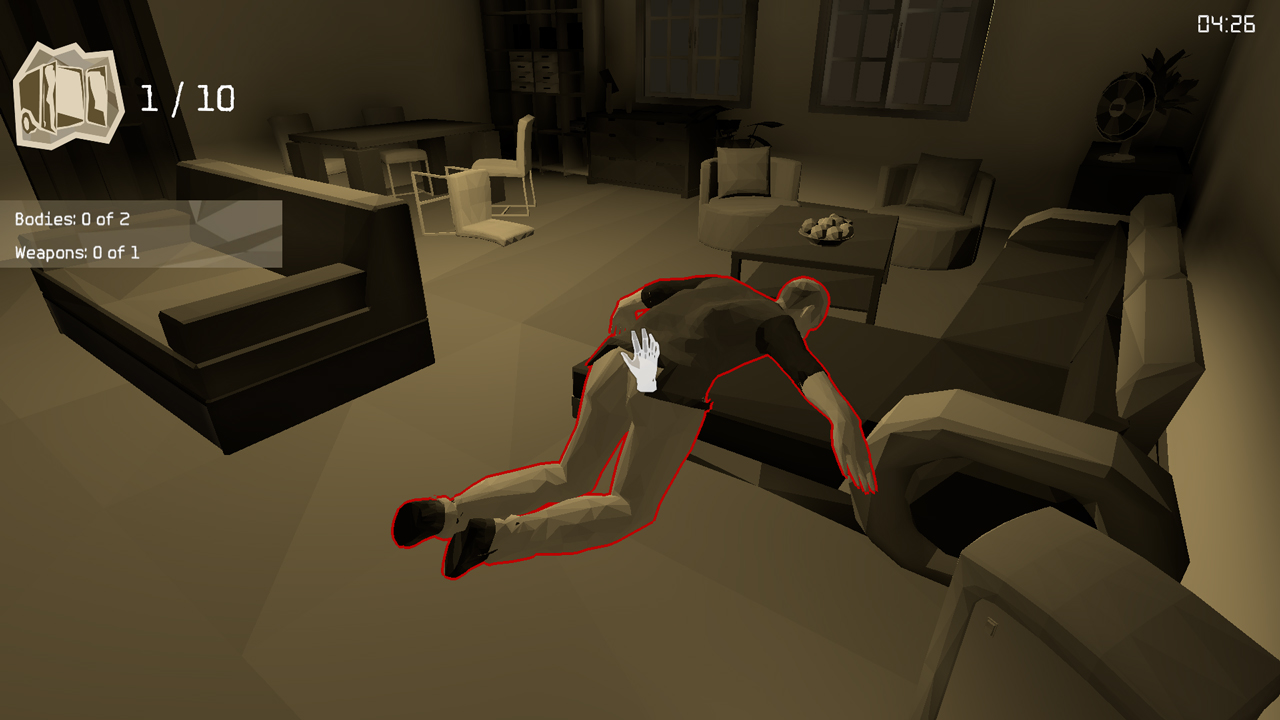 Ha ha, no less than two of the screenshots for this game in its eShop listing have you touching the bum of an oddly-posed person. Okay, it's supposed to be a dead guy, but it still looks hilarious. The idea here is that you're a cleaner, so you're coming in after a killer has done their thing and trying to get rid of the bodies and evidence laying around. You're on a time limit, of course. There are thirty different levels to clear, and they get rather difficult as you go along. It's easy enough to stash the body somewhere early on, but later stages will require you to make use of a number of tools and gimmicks to get away clean. Ragdoll physics help make this rather grim endeavor more than a little silly, and the game clearly understands that. The concept is good but it really does feel like it ends too soon. Perhaps that's a good trait?
Secrets of Magic 2 – Witches & Wizards ($9.99)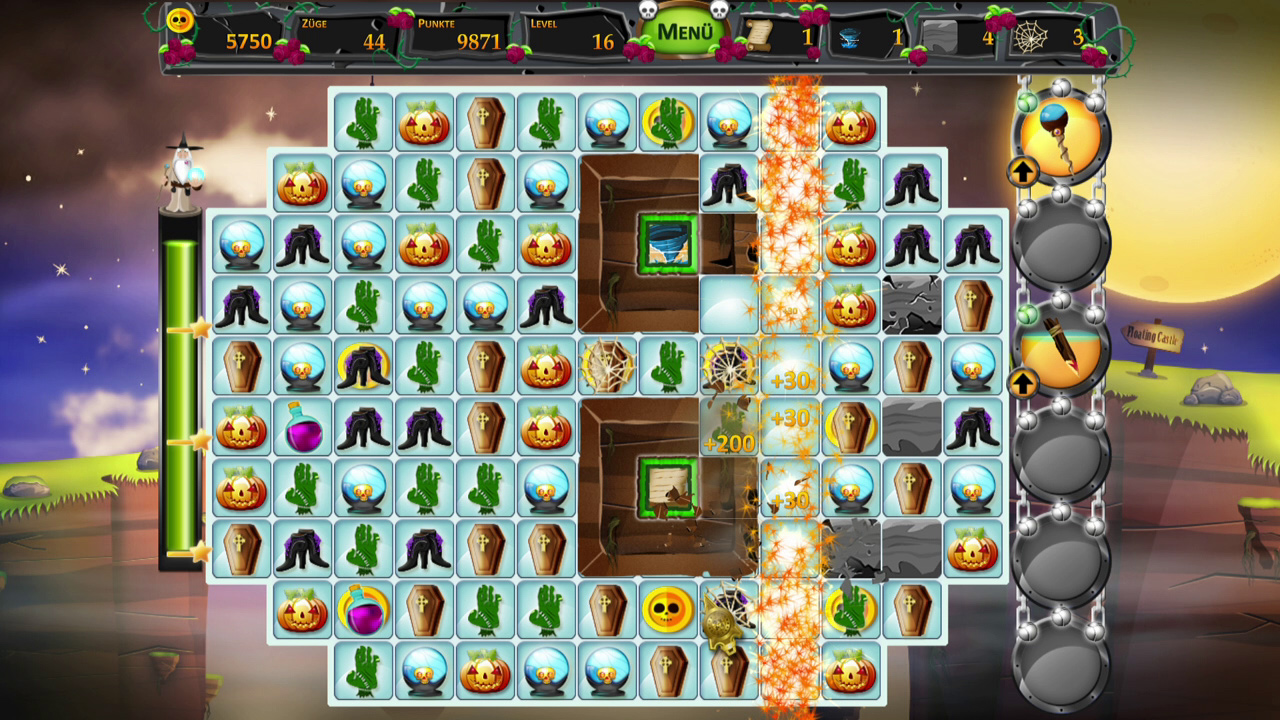 Hm, this feels like something that was supposed to release in October, slipped past the date, and now finds itself in a weird position. It's a match-3 game with a bunch of stages and the occasional power-up. Some little story scenes now and then to keep things moving. This game and many others like it have been available for a while on mobile, and you can give it a try for free there if you want to get a taste. The ad removal IAP on the App Store isn't too much cheaper than the purchase price here, so that's nice. Personally I tend to stick to games like this on my phone if I feel like playing them at all, but if you want one on your Switch this seems fine.
Yum Yum Line ($7.99)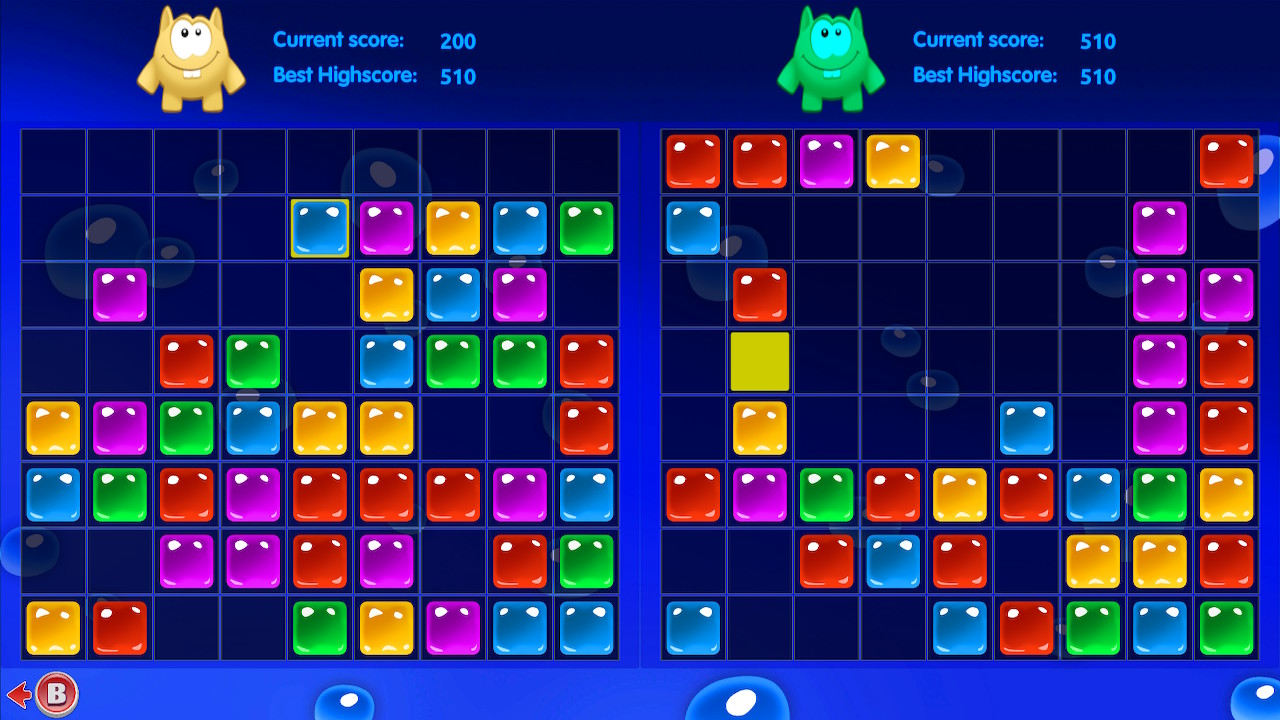 Sometimes when I'm writing these summaries I run into games that leave me so empty of words that I end up procrastinating on my work. And here we are, with Yum Yum Line. Nothing wrong with it, I suppose. It's a colorful little puzzle game where you're trying to match five blocks of a single color to clear them from the board. If you get stuck, you're out. There's a multiplayer mode where you can battle against another person locally. That's it. Yet somehow I had trouble writing all of that, as though I was picking up a bunch of bricks, moving them to a different pile, and then moving them back to the first pile again. That's Yum Yum Line for you.
Gems of Magic: Lost Family ($9.99)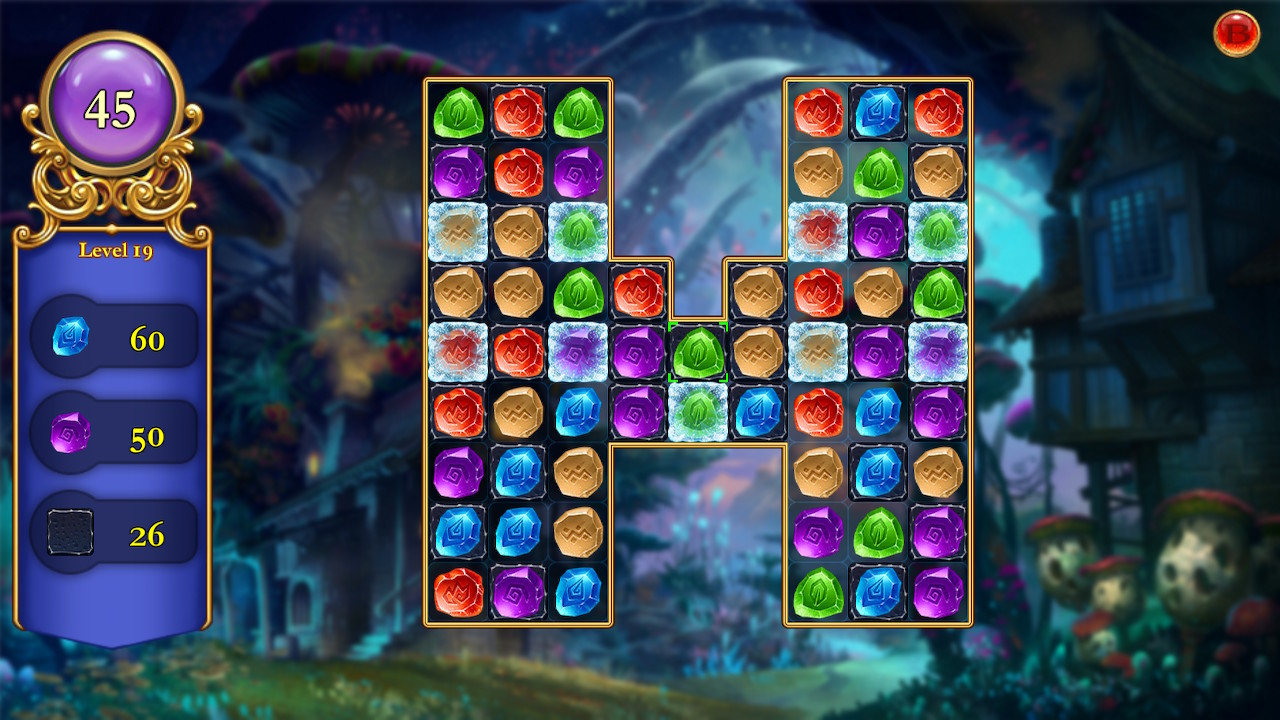 And the funny thing is, Yum Yum Line isn't even the only uninspired puzzle game from Mindscape releasing today. Here's Gems of Magic: Lost Family, a stage-based match-3 game with 100 levels and the usual assortment of boosters and power-ups. The art looks decently polished, but there's really nothing to this that you can't get from a million free games on your mobile device. Today's releases are really testing my ability to spin something out of nothing, but I'm afraid I have to tap out on this entry early.
Defentron ($9.99)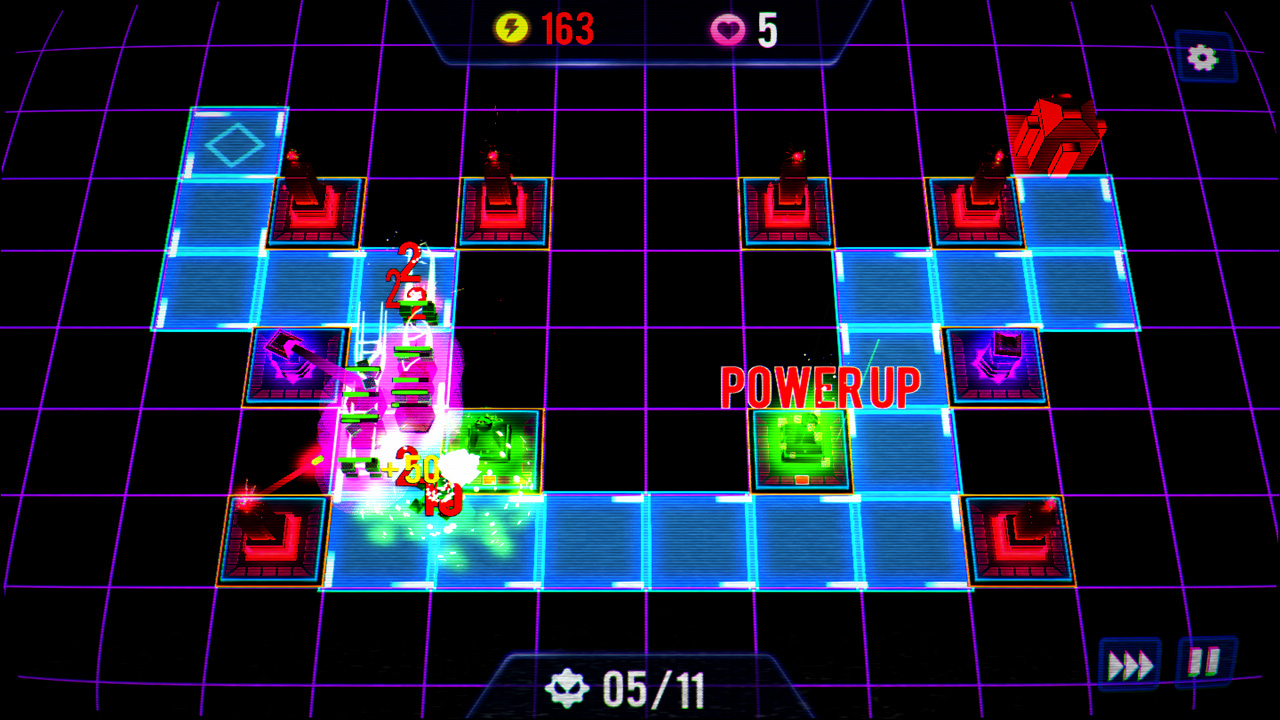 Oh, 1980s-style neon visuals. Well, I suppose it's not going anywhere. At any rate, this is a tower defense game whose retro-future look appears to be its main selling point. The idea is that you're defending a computer from viruses, I think. Place your defenses, upgrade them on the fly as you gather resources, and fend off waves of enemies. I'm struggling to fill out this paragraph as well, because there's genuinely nothing noteworthy about this game at all. I guess if you love generic tower defense and generic neon graphics, your day has arrived?
Outbreak Lost Hope ($12.99)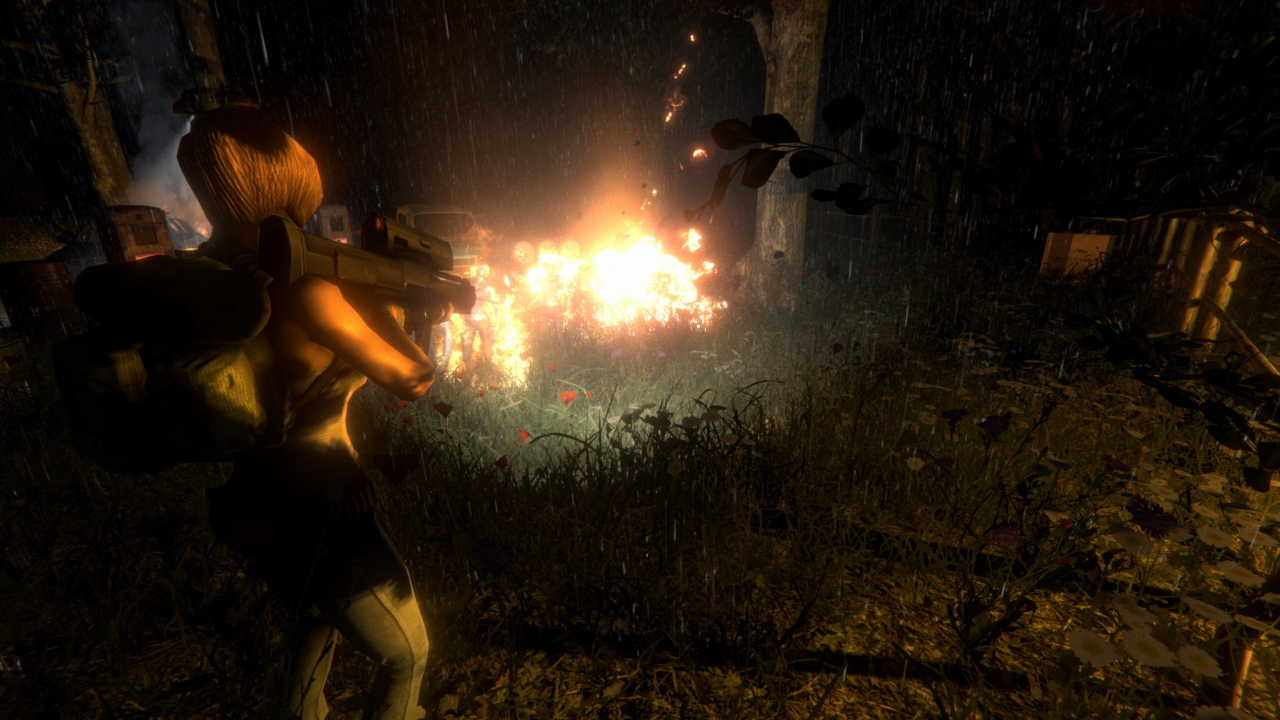 The Outbreak series is like indie Resident Evil on a seemingly very tight budget. With that being the case, Lost Hope is sort of its take on the post-Resident Evil 4 games, with an over-the-shoulder point of view and plenty of action. It's short and in terms of quality it's about in line with the other Outbreak games, which is to say that it's probably not going to be replacing Resident Evil in anyone's heart anytime soon. That's only a problem to the extent that there are many very good Resident Evil games on the Switch that tend to go on sale for around the same price or cheaper than this. Obviously it's not fair to compare the work of a small indie to the big-budget AAA efforts of Capcom, but for the end user the money spends the same.
Crawlco Block Knockers ($8.99)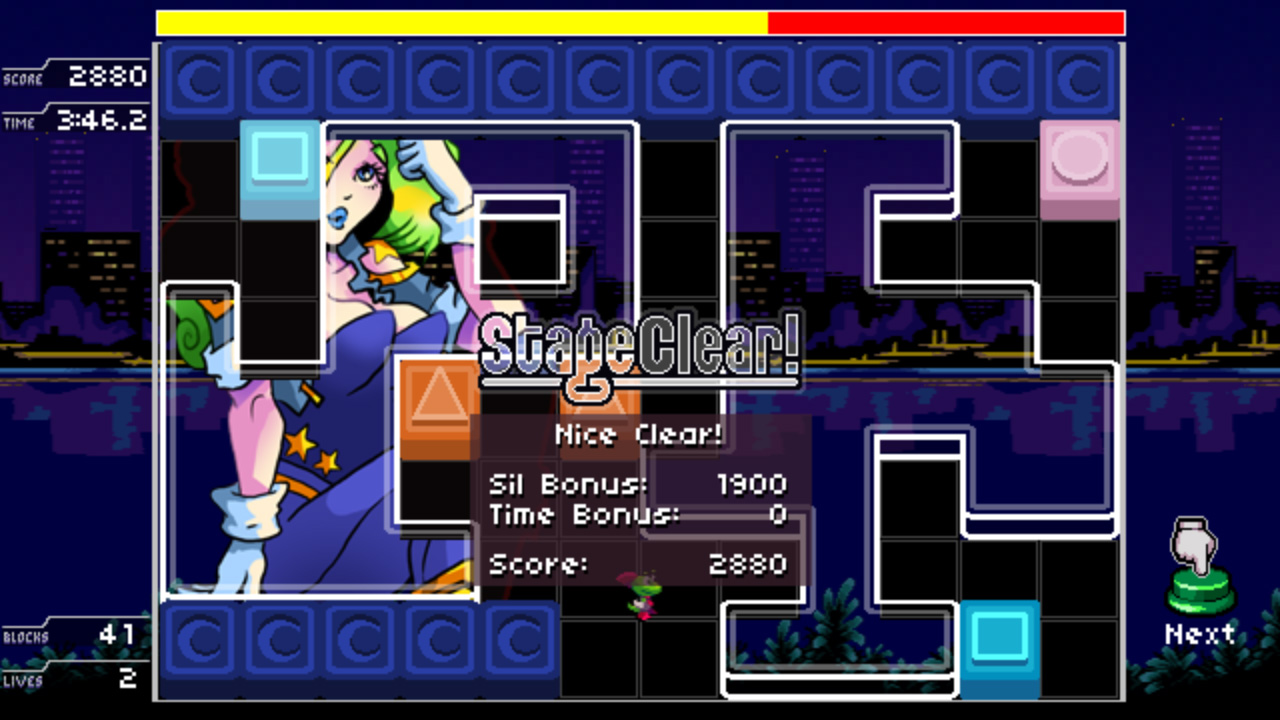 Ah, a double-entendre. Ha ha, 'knockers' because you're shoving the blocks around, and also because of the… well, you can see the screenshot. Anyway, this is a ribald little puzzle game, the kind of thing you use to find in smoky Japanese arcades. You use your little fellow to push blocks around, matching colors or smashing enemies to fill out the picture. Complete a certain percentage of the picture and you'll clear the stage. The pictures are almost all ladies in various poses and states of undress, and there are indeed some nipples in some of them. Whether that is a dealmaker or a dealbreaker, I leave to the individual. I will say that the actual mechanics are fairly fun, and you can play in what the game calls "modesty mode" if you want to avoid the more risque images.
Traditional Tactics Ne+ ($9.99)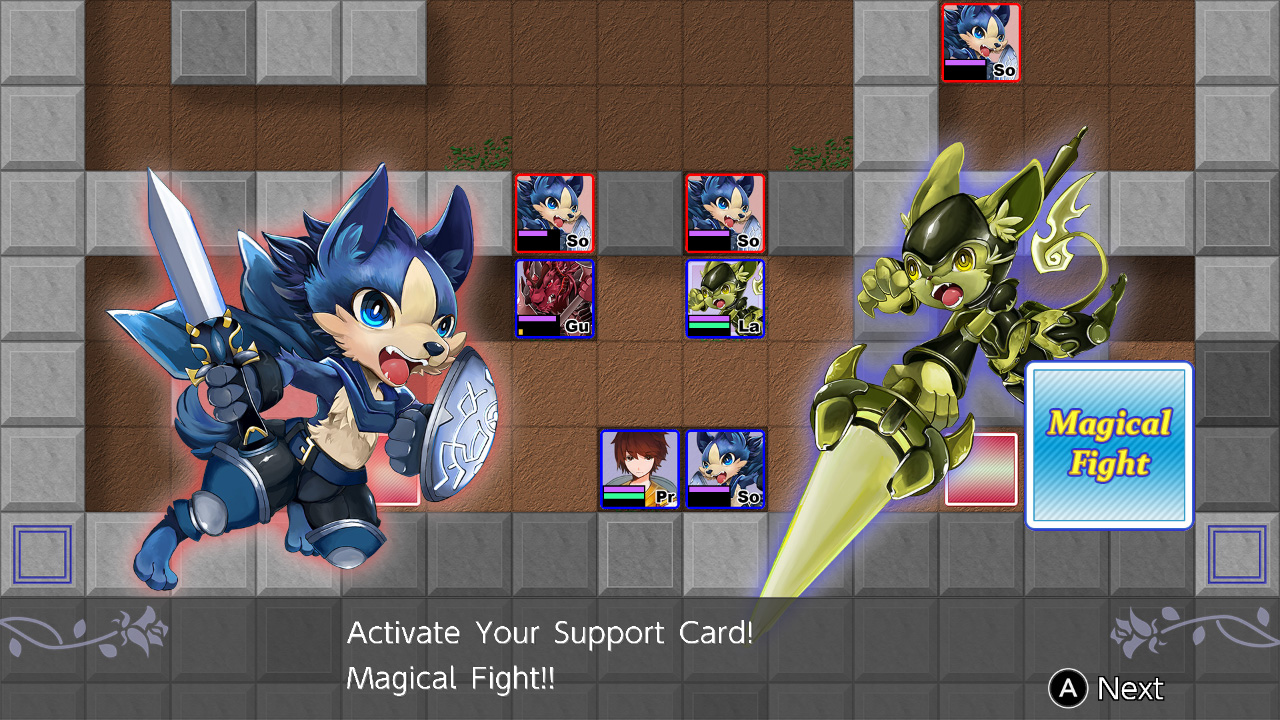 Near as I can tell, this game first released on PSN a few years ago in Japan. You're trying to make your way to the bottom of a dungeon, but instead of standard RPG battles you instead resolve combat through turn-based tactical gameplay similar to things like Fire Emblem or Shining Force. Very simple presentation, but the fundamentals function the way you would hope. As long as you don't mind the lack of razzle-dazzle, this is a decent little game to chew on. You have to really be into the genre though, as this game has little new to say in terms of mechanics and isn't particularly concerned with sanding off its rougher edges.
Unto the End ($24.99)
This game is so pretty and has obviously had a ton of thought and care put into its creation. I really, really wish I liked it. But I don't. I find it deeply unpleasant to play, in fact. The combat just feels so sluggish and punishing, and I can't wrap my head around it for the life of me. At first I thought it was going for a Dark Souls thing, but no, it's really more like a cinematic platformer in the line of Out of this World or Flashback, except with a sword and a near-total focus on battles. It may just be me, I don't know. I'm sure there are people out there who love this, but personally I can't recommend it.
Abyss of the Sacrifice ($39.99)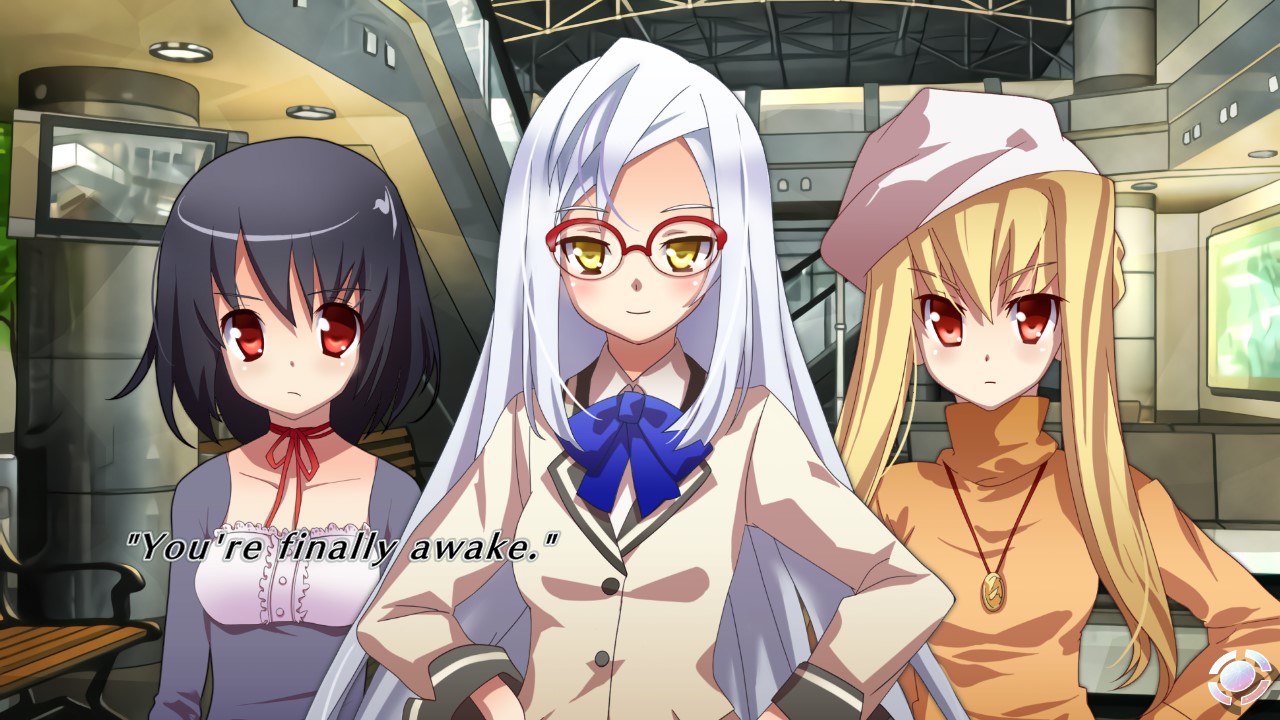 Originally released on the PlayStation Portable in Japan almost eleven years ago, Abyss of the Sacrifice feels very much of its time. It's a story-heavy room escape game with branching paths and tons of puzzles to solve. This was the same era that produced things like Danganronpa and 999, and while Abyss of the Sacrifice isn't anywhere near those games in terms of overall quality, I think it's worth giving it a shot if you're into that kind of story and feel. If nothing else, the puzzles are well-crafted and you will certainly get your fill of "what the heck just happened" moments in the narrative.
Sales
(North American eShop, US Prices)
I have a bad feeling that a giant avalanche of new sales is coming in the next twelve hours. We'll see if I'm proven correct tomorrow. But even with just what's popped up at the time of writing, there's a fair bit to look at. Onion Games is having a sale on all three of its releases, and you should definitely pick them up. Black Bird for a tenner? Yes please. Don't miss that discount on Hypnospace Outlaw, either. If you like your narrative games, you'll find that one to be quite unique and well-worth experiencing. Oh, and do check the outbox. Nintendo rarely has sales on its big first-party releases, so consider those games in particular carefully.
Select New Games on Sale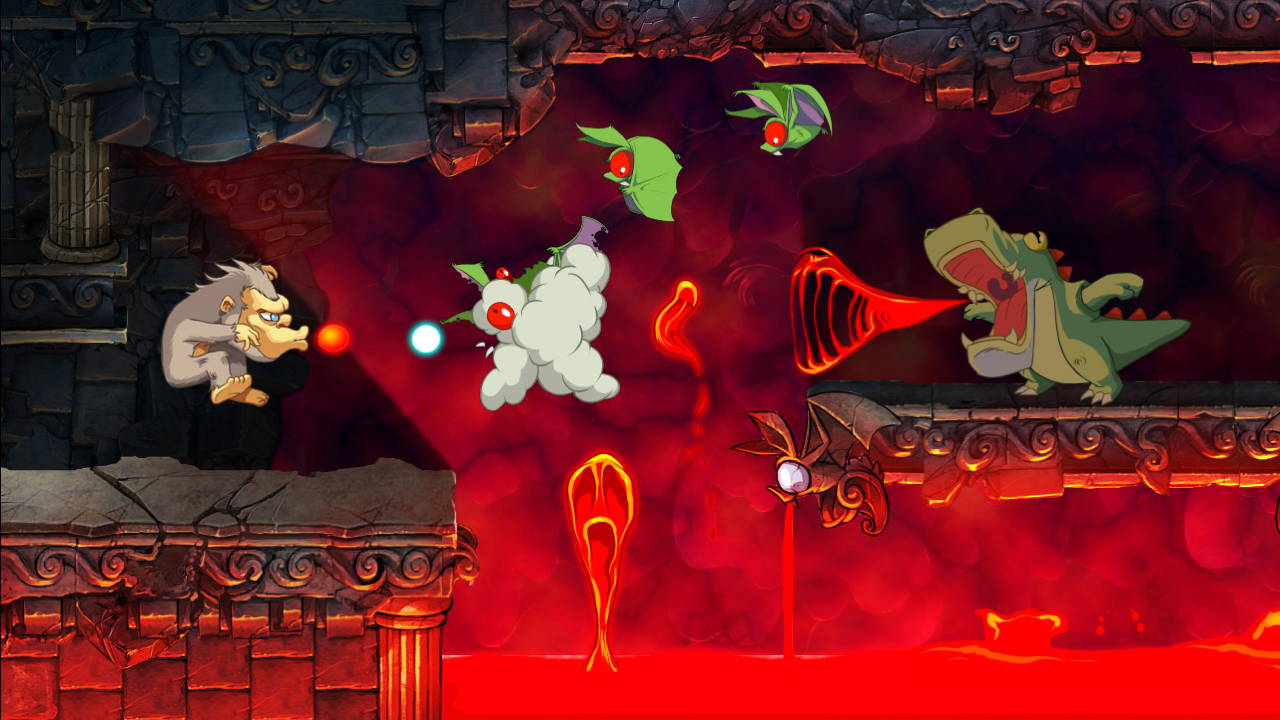 Toki ($2.08 from $14.90 until 12/30)
Soap Dodgem ($1.99 from $5.99 until 12/30)
Offroad Racing: BxAxM ($9.99 from $19.99 until 12/30)
Agatha Christie: ABC Murders ($20.99 from $29.99 until 12/31)
Asterix & Obelix XXL ($20.99 from $29.99 until 12/31)
Bluecoats North & South ($17.99 from $29.99 until 12/31)
Escape Game Fort Boyard ($14.99 from $29.99 until 12/31)
My Universe: My Baby ($14.99 from $29.99 until 12/31)
My Universe: Fashion Boutique ($17.99 from $29.99 until 12/31)
My Universe: School Teacher ($17.99 from $29.99 until 12/31)
My Universe: Star Restaurant ($17.99 from $29.99 until 12/31)
Who Wants to Be a Millionaire? ($22.49 from $29.99 until 12/31)
Black Bird ($9.99 from $19.99 until 12/31)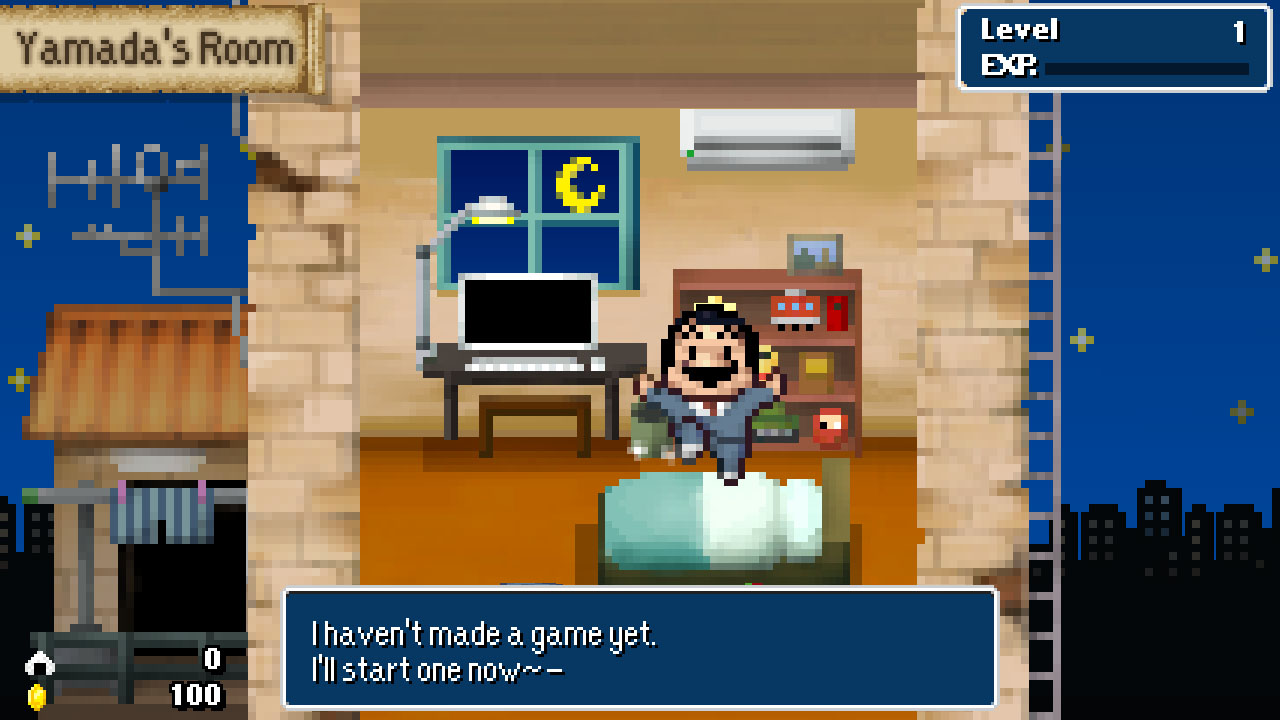 Dandy Dungeon: Brave Yamada ($11.39 from $18.99 until 12/31)
moon ($17.09 from $18.99 until 12/31)
Tiny Gladiators ($1.99 from $14.99 until 1/4)
World of Solitaire ($7.49 from $14.99 until 1/4)
Depth of Extinction ($7.49 from $14.99 until 1/4)
Polyroll ($1.99 from $9.99 until 1/4)
Salad Bar Tycoon ($2.49 from $4.99 until 1/5)
BringIt to MOM ($1.99 from $19.99 until 1/5)
Garfield Kart Furious Racing ($8.99 from $29.99 until 1/5)
JDM Racing ($3.49 from $4.99 until 1/5)
Cattails ($1.99 from $14.99 until 1/5)
KORG Gadget ($33.60 from $48.00 until 1/5)
Yesterday Origins ($2.98 from $14.90 until 1/5)
Hypnospace Outlaw ($13.99 from $19.99 until 1/6)
Sales Ending Tomorrow, Friday, January 18th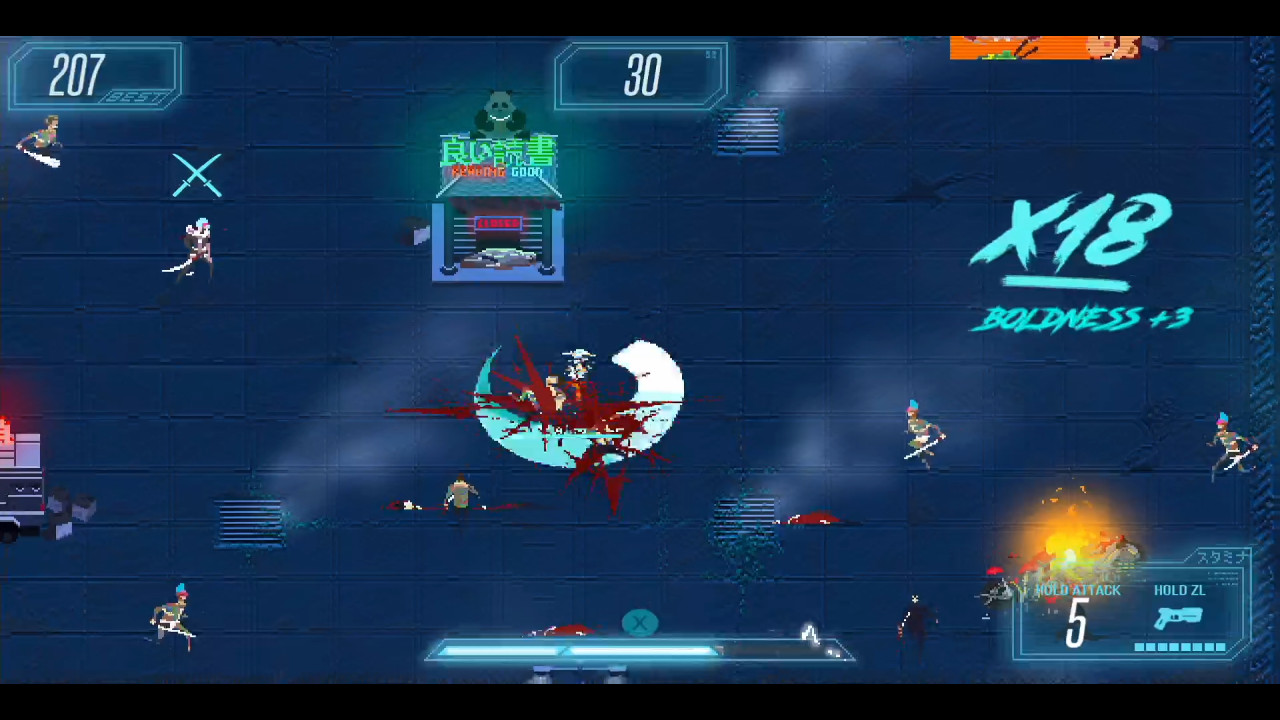 Akane ($1.99 from $4.99 until 12/18)
Akuto: Showdown ($1.99 from $7.99 until 12/18)
Art Sqool ($7.99 from $9.99 until 12/18)
Astral Chain ($41.99 from $59.99 until 12/18)
AVICII Invector ($17.99 from $19.99 until 12/18)
Brawl Chess ($7.99 from $9.99 until 12/18)
Coffee Crisis ($1.99 from $9.99 until 12/18)
Connection Haunted: Server Error ($2.99 from $4.99 until 12/18)
Creepy Tale ($3.99 from $9.99 until 12/18)
Drag Racing Rivals ($4.99 from $9.99 until 12/18)
Ego Protocol: Remastered ($1.99 from $4.99 until 12/18)
Exorder ($1.99 from $12.99 until 12/18)
Fire Emblem: Three Houses ($41.99 from $59.99 until 12/18)
Girabox ($1.99 from $2.49 until 12/18)
Hyper Sentinel ($1.99 from $7.99 until 12/18)
I, Zombie ($1.99 from $4.99 until 12/18)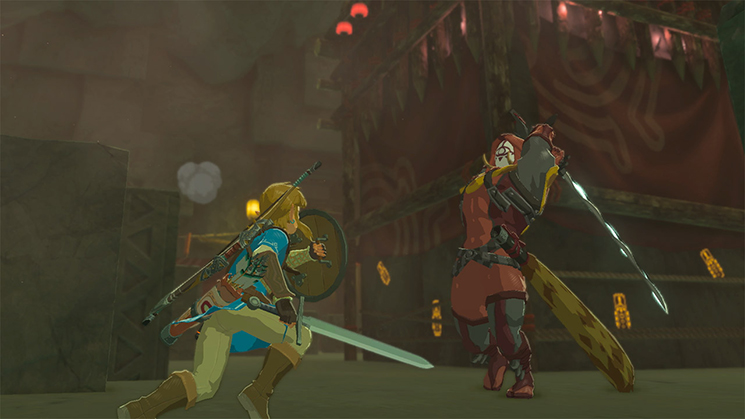 Legend of Zelda: Breath of the Wild ($39.99 from $59.99 until 12/18)
Make War ($3.99 from $9.99 until 12/18)
More Dark ($3.99 from $4.99 until 12/18)
Mystery of Woolley Mountain ($1.99 from $12.99 until 12/18)
Nonograms Prophecy ($1.99 from $3.99 until 12/18)
One Strike ($1.99 from $4.99 until 12/18)
Ori & the Blind Forest ($13.99 from $19.99 until 12/18)
Ori & the Will of the Wisps ($25.49 from $29.99 until 12/18)
Pirates: All Aboard! ($1.99 from $5.99 until 12/18)
Pool Pro Gold ($4.99 from $9.99 until 12/18)
Powertris ($2.49 from $4.99 until 12/18)
Rawr-Off ($1.99 from $2.99 until 12/18)
Roki ($11.99 from $19.99 until 12/18)
Silk ($3.89 from $12.99 until 12/18)
Star Horizon ($3.99 from $9.99 until 12/18)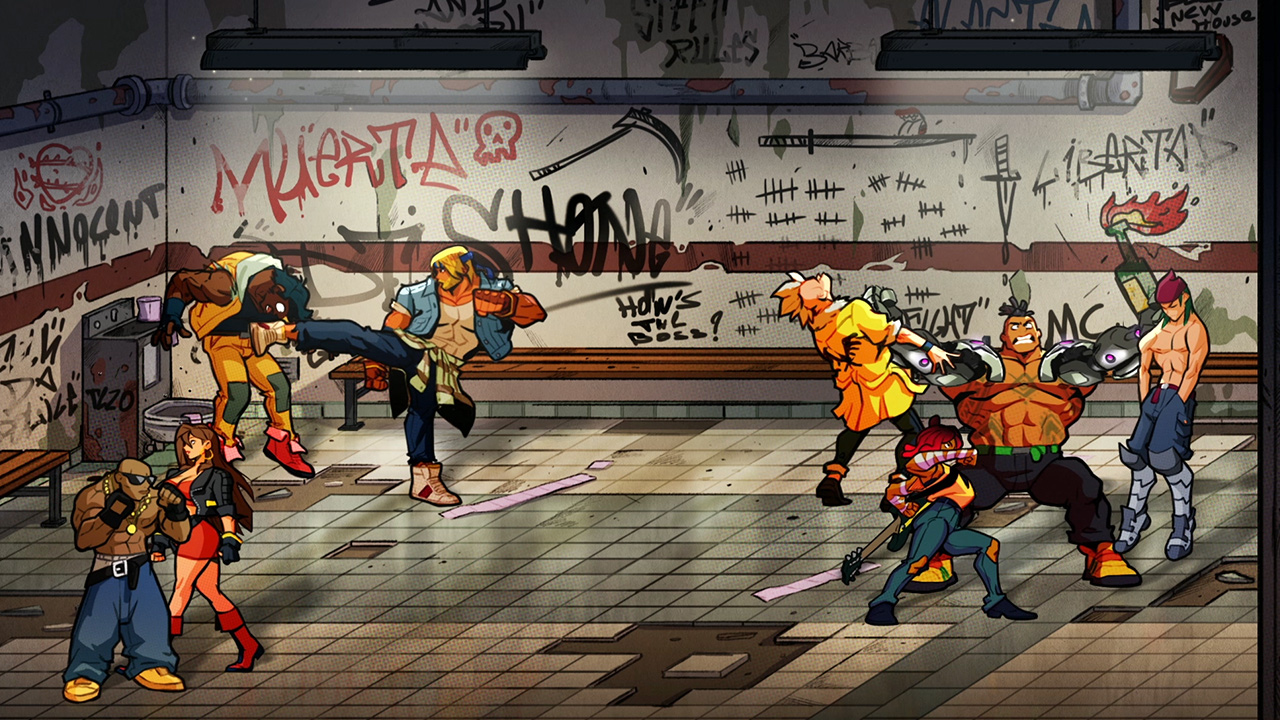 Streets of Rage 4 ($17.49 from $24.99 until 12/18)
Super Mario Odyssey ($41.99 from $59.99 until 12/18)
Top Speed: Drag & Fast Racing ($1.99 from $7.99 until 12/18)
Tropico 6 ($44.99 from $49.99 until 12/18)
Untitled Goose Game ($13.99 from $19.99 until 12/18)
Wargroove ($9.99 from $19.99 until 12/18)
That's all for today, friends. We'll be back tomorrow with the rest of this week's releases, along with what I'm sure will be an impressive list of sales that will take me hours to type out. Mmm, Fridays. I hope you all have a solid Thursday, and as always, thanks for reading!