SEGA and Sports Interactive previously revealed Football Manager 2021 ($9.99) for multiple platforms including iOS, Android, Nintendo Switch, and even surprisingly Xbox. Last week, iOS and Android devices got Football Manager 2021 Mobile with Football Manager 2021 Touch set for release beginning today on iPad and Android worldwide alongside a PC release. Football Manager 2021 Touch has gone live for iPadOS and Android today alongside the release of Football Manager 2021 for Xbox platforms. Football Manager 2021 Touch features graphics improvements, increased analysis in team reports, new presentation elements, an improved match engine, and more. Check out a screenshot from Football Manager 2021 Touch below: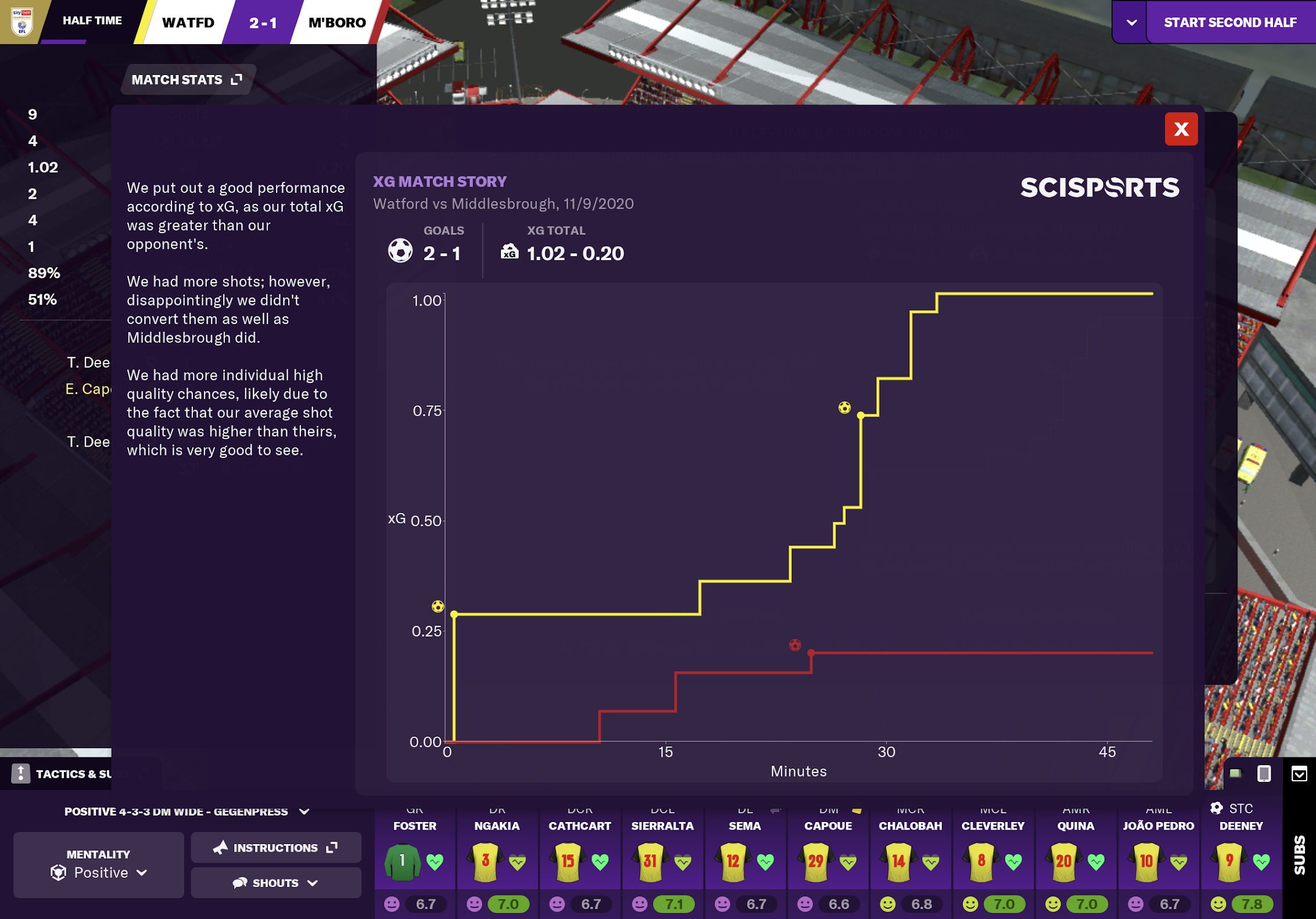 Football Manager 2021 Touch is out now for iPad on the App Store here and on Google Play for Android tablets here. It is priced at $19.99 and includes in app purchases like "All Job Applications", "Attribute Masking", "All Players Interested", and more of the usual in app purchases Football Manager gets on mobile. The App Store page mentions a download size of 3.1GB. The supported devices for Football Manager 2021 Touch include iPads running iOS 11 and later and Android devices running 7.0 and later.
The following iPad models are supported:
iPad Air 1
iPad Air 2
iPad Air (2019)
iPad Air (2020)
iPad mini 2
iPad mini 3
iPad mini 4 (2015)
iPad mini (2019)
iPad Pro 9.7 (2016)
iPad Pro 10.5 (2017)
iPad Pro 11 (2018)
iPad Pro 11 (2020)
iPad Pro 12.9 (2018)
iPad Pro 12.9 (2020)
iPad (2017)
iPad (2018)
iPad (2019)
iPad (2020)
The following Android tablets are supported:
Asus Zenpad 3S 10 Z500KL
Google Pixel C
HTC Nexus 9
Huawei MediaPad M3 8.4
Huawei MediaPad M5 8
Huawei MediaPad M5 10
Huawei MediaPad M5 10 Pro
Huawei MediaPad T5
Nvidia Shield Tablet
Nvidia Shield Tablet LTE
Samsung Galaxy Tab A 10.1 (2016) T580, T585
Samsung Galaxy Tab A 10.1 (2016) P580, P585
Samsung Galaxy Tab A 10.5
Samsung Galaxy Tab A 2019 8
Samsung Galaxy Tab A 2019 10.1
Samsung Galaxy Tab S2 8.0
Samsung Galaxy Tab S2 9.7
Samsung Galaxy Tab S3 9.7
Samsung Galaxy Tab S4 10.5
Samsung Galaxy Tab S5e
Samsung Galaxy Tab S6
Samsung Galaxy Tab S7
Samsung Galaxy Tab S7+
Xiaomi MiPad 4
The Nintendo Switch version of Football Manager 2021 Touch is supposed to release before the end of the year. If you're interested in checking Football Manager 2021 Mobile out, you can buy it on the App Store for iOS here and Google Play for Android here. It is available at $8.99 with in app purchases. Have you been playing Football Manager 2020 on any platform and did you buy Football Manager 2021 Mobile on iOS or Android?