Each and every day new mobile games are hitting the App Store, and so each week we put together a big old list of all the best new releases of the past seven days. Back in the day the App Store would showcase the same games for a week, and then refresh those features each Thursday. Because of that developers got into the habit of releasing their games throughout Wednesday or very early Thursday in order to hopefully get one of those coveted features spots. Nowadays the App Store refreshes constantly, so the need for everyone to release all on the same day has diminished. Still, we've kept our weekly Wednesday night format as for years that's the time people knew to check TouchArcade for the list of new games. And so without further ado please check out the full list of this week's new games below, and let us know in the comments section which games you'll be picking up!
---
Art Restoration Puzzle (Free)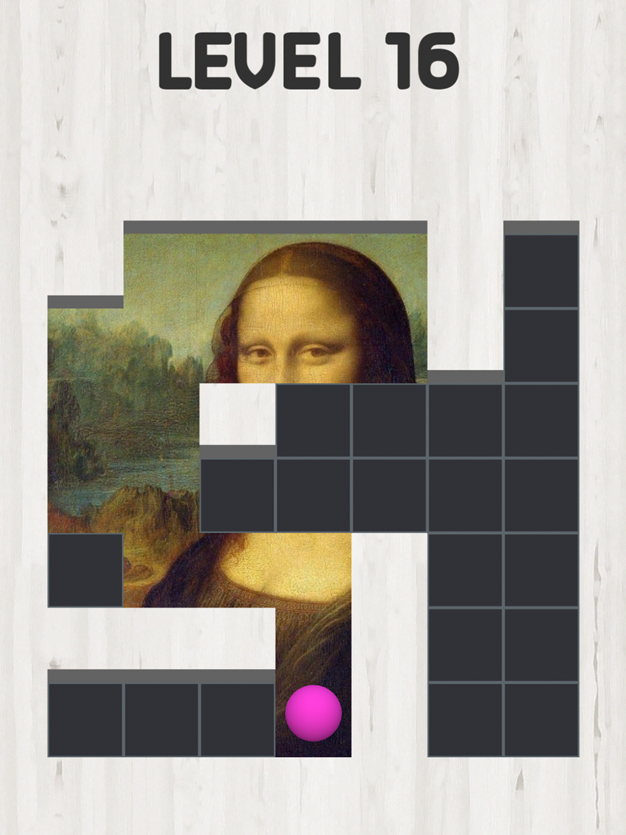 iTunes Description
What is the most satisfying feeling in the world? Recover masterpieces! Genius artists painted them 100 years or more ago. With time, those amazing paintings can't keep their original form. You are an art collector with the passion to recover the quality of those invaluable paintings. By rolling the color ball to repaint all damaged parts of the painting you will successfully recover that masterpiece.
Forum Thread: Art Restoration Puzzle (by Genix Lab)
---
Book of Beasts (Free)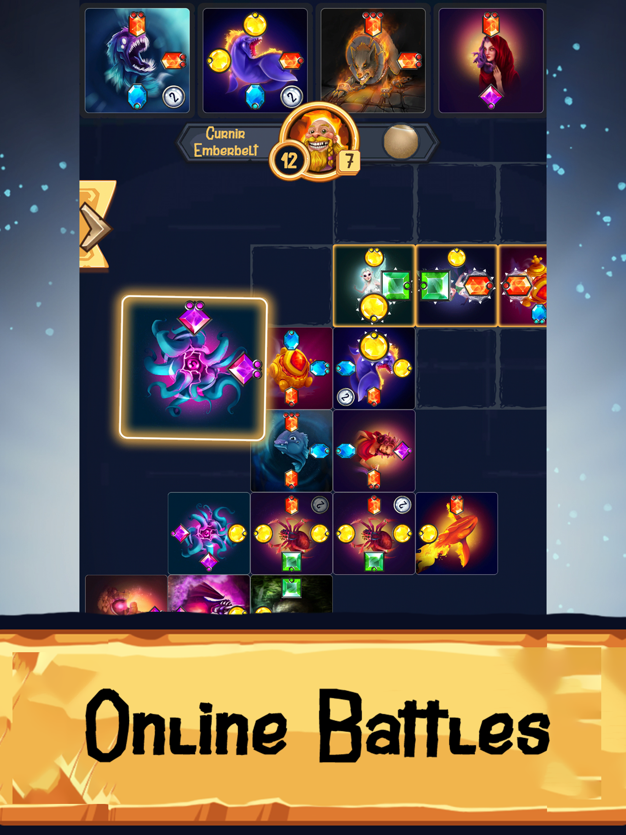 iTunes Description
Book of Beasts is a multiplayer, free-to-play collectible card game (CCG).You place cards on the board by smartly connecting Gems on Beast Cards. Every card on the shared battlefield can be used against you. Additional Spell Cards and deck building offer unlimited strategies and endless battle challenges!
Forum Thread: Book of Beasts CCG (by Millform)
---
Bridge Constructor: The Walking Dead ($2.99)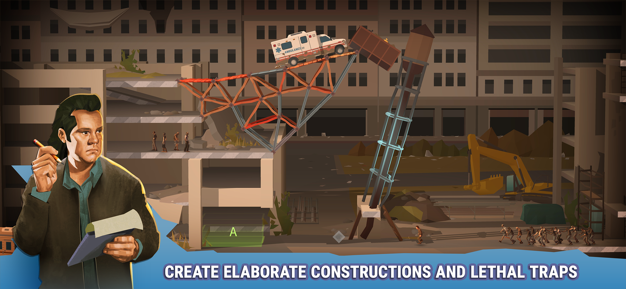 iTunes Description
Experience the fun of KILLING WALKERS using the POWER of your BRAIN!

Prepare for the ultimate mashup experience! Bridge Constructor: The Walking Dead combines the legendary and challenging puzzle gameplay of Bridge Constructor™ with the post-apocalyptic zombie universe of AMC's The Walking Dead.
Forum Thread: Bridge Constructor: The Walking Dead (by Headup)
---
DeLight: The Journey Home (Free)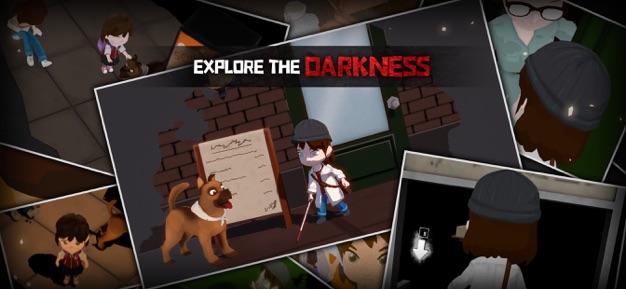 iTunes Description
Story of Sammy, a girl blinded in war, and her journey to find her lost parents.
Play as Sammy and step into a perilous journey into the unknown, with the help of her seeing-eye dog Deli… Every decision you make will influence her fate…
Forum Thread: DeLight: The Journey Home (by Wexplore Games)
---
Dragon Blaze classic (Free)
iTunes Description
The unique feature of this game is that able to pick one among four dragon knights, which is able to knight and dragon dismount attack through dragon shot
Defeat the enemies with variety of attack patterns through mount and dismount.
Forum Thread: Dragon Blaze classic (by MOBIRIX)
---
The First Tree ($4.99)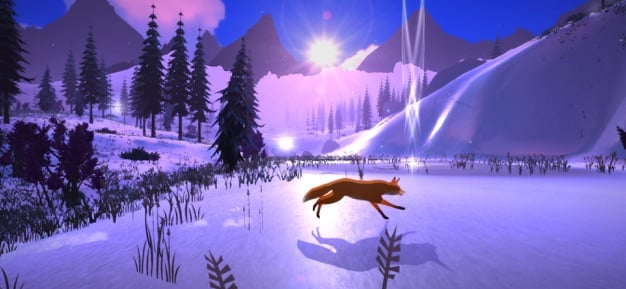 iTunes Description
The First Tree is a third-person exploration game centered around two parallel stories: a fox trying to find her missing family, and a son reconnecting with his estranged father in Alaska. Players take control of the fox on a poignant and beautiful journey that crescendos at the source of life, and perhaps result in an understanding of death. Along the way, players can uncover artifacts and stories from the son's life as he becomes intertwined in the fox's journey towards The First Tree.
Forum Thread: The First Tree (by David Wehle)
---
Freeway Fury: Annihilation (Free)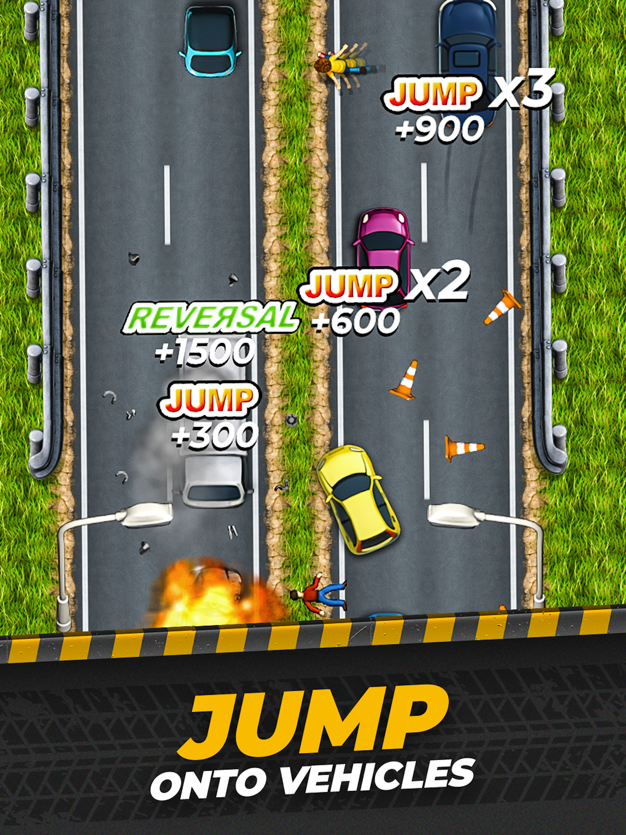 iTunes Description
Freeway Fury: Alien Annihilation is the ultimate version of the popular arcade-action game, featuring:

– 35+ different vehicles for you to grab and cause general mayhem with.
– Fill the Nitro and Fury meters by performing a variety of stunts.
– 13 distinct areas.
Forum Thread: Freeway Fury: Annihilation (by Serius Games)
---
Frog Hop Game ($2.99)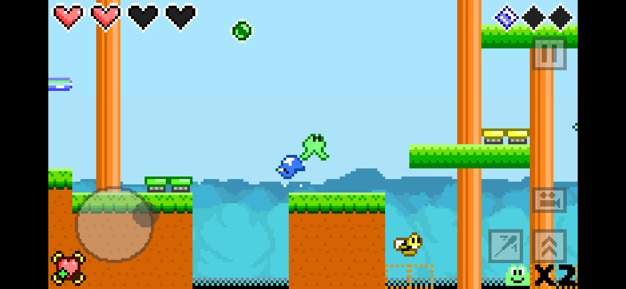 iTunes Description
A cute and quirky classic adventure platforming game about a frog named Hoppy searching for his frog friend Jumpy.

Swing and launch yourself through levels with your tongue ability.

A vast array of gimmicks, enemies, and obstacles; there's always something new you'll encounter in each level.
Forum Thread: Frog Hop Game (by Tiny Warrior Games)
---
Hellopet House (Free)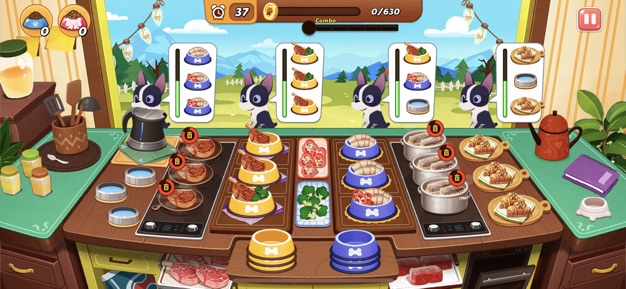 iTunes Description
Enter the world of Hellopet House! Help Jane collect pets and transform a rundown old home into a beautiful mansion. Step in and begin your journey with new friends, neighbours and your very first pet!

Rush to complete special cooking, gardening and crafting tasks in time to help renovate and decorate the space in your mansion. Restore every corner of your home for your cats and dogs as you master your skills as a chef, gardener and carpenter. The exciting world of Hellopet House is free to play and cute fluffy pets await you, so just get right to it!
Forum Thread: Hellopet House (by Appxplore)
---
Hotrod: Speed Boat Racing Game (Free)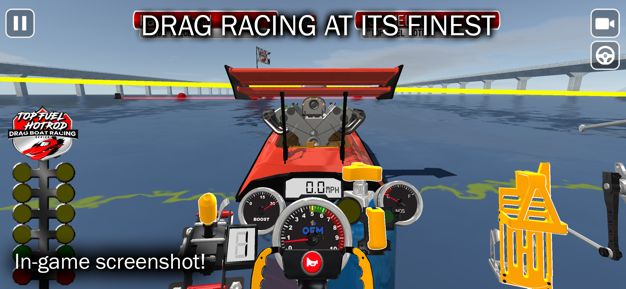 iTunes Description
Welcome to the world of Top Fuel Hotrod: Drag Boat Racing!

It's the newest, most realistic Speed Drag Boat Racing Game ever made- all available on your iPhone device. Customize every aspect of your builds down to the piston… with a detailed engine simulation to boot!
Forum Thread: Hotrod: Speed Boat Racing Game (by Studio Pareidolia)
---
Lineweight (Free)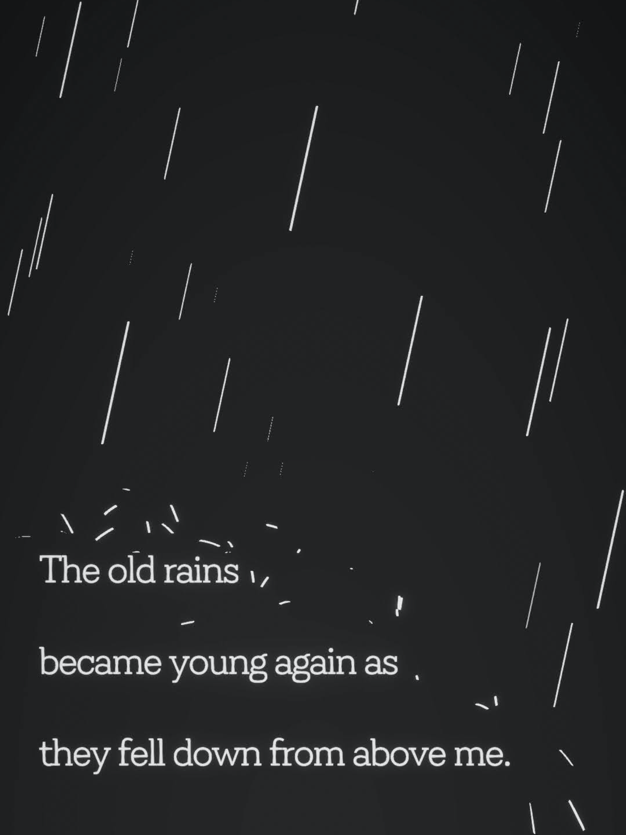 iTunes Description
Lineweight is a brand new experience from Cipher Prime. Each of its five chapters showcases a story with a specific emotional focus, illuminated with the studio's signature stylings of color, light, and music. Every moment, word, and image is controlled by your swipe, marrying storytelling and graphic design in a unique union we can't wait to share with you.
Forum Thread: Lineweight (by Cipher Prime/The Label)
---
Maze Thief Puzzle (Free)
iTunes Description
Deep in an ancient tomb, lied a lot of treasures to loot. A'ladin is a skillful thief who wants to change his life by entering the tomb and collect all these treasures. Unfortunately, no one ever escaped the maze of the tomb successfully, tricky gates, pins, mummies would come to stop them get the rewards. A'ladin needs your help to solve those tricky puzzles and get all the gold from the tomb.
Forum Thread: Maze Thief Puzzle (by Genix Lab)
---
Moonlighter ($11.99)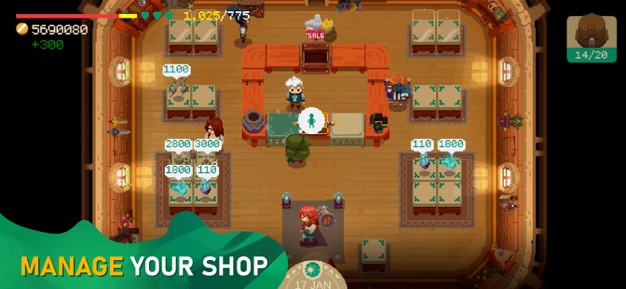 iTunes Description
During a long-passed archaeological excavation, a set of Gates were discovered. People quickly realized that these ancient passages lead to different realms and dimensions – providing brave and reckless adventurers with treasures beyond measure. Rynoka, a small commercial village, was founded near the excavation site providing refuge and a place for adventurers to sell their hard-earned riches.

Moonlighter is an Action RPG with rogue-lite elements following the everyday routines of Will, an adventurous shopkeeper that dreams of becoming a hero.
Forum Thread: Moonlighter (by Digital Sun Games & 11 bit studios)
---
Oculux (Free)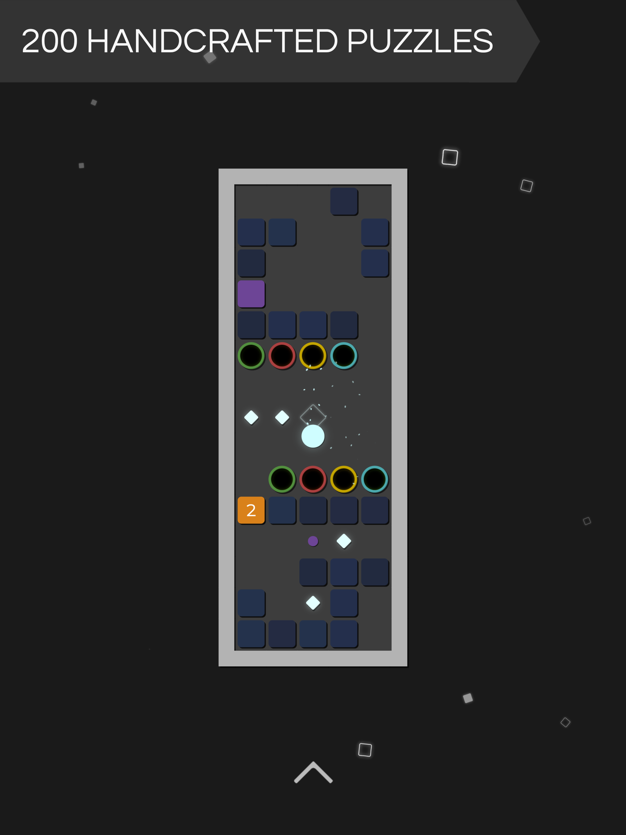 iTunes Description
Oculux is a relaxing, minimalist and beautiful puzzle game that offers hundreds of hand-crafted levels to immerse yourself into. A dreamy meditative soundtrack accompanies you in your delightful experience.

How to play:
Move the orb by swiping your finger in the direction you would like to move. Avoid traps and use different puzzle mechanics to collect all the diamonds in the least amount of moves possible.
Forum Thread: Oculux (by Logisk Studio)
---
One Night at Flumpty's ($1.99)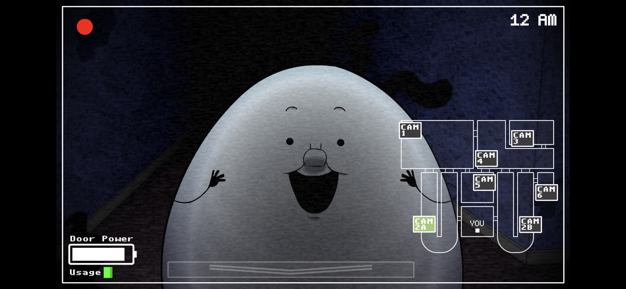 iTunes Description
"Hi! I'm Flumpty Bumpty. I'm an egg. I'm immune to the plot and can transcend time and space. I brought you to this special place so we can be friends. I hope you are good at hiding, because I am coming after you. Have fun!" – Flumpty

Survive till 6 am by avoiding Flumpty and his friends. If you survive the entire night, you will have a new friend! If you don't, well… you'll see.
Forum Thread: One Night at Flumpty's (By Jonochrome)
---
PathPix Year ($3.99)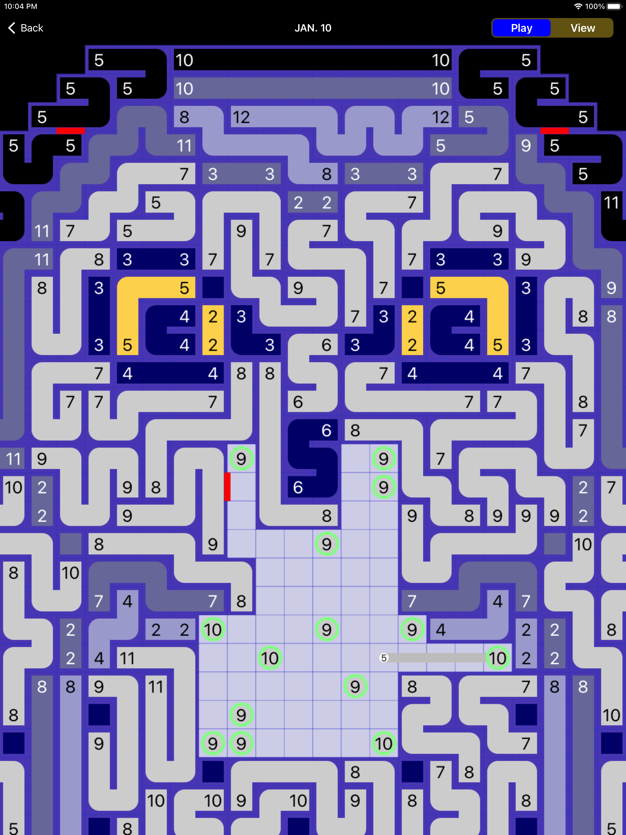 iTunes Description
Wishing you had LOTS of new PathPix puzzles to play? PathPix Year has 365 puzzles, one for each day of the year. Celebrate the seasons, enjoy the holidays, find quirky quotes – PathPix Year has it all. A million squares to solve – 12 full months of puzzles. Each month includes a wide variety of puzzle sizes, puzzle shapes, and difficulty levels. Solve one puzzle a day or do them all as fast as you can – it's your choice!
Forum Thread: PathPix Year (by Kris Pixton)
---
Queen Rules ($2.99)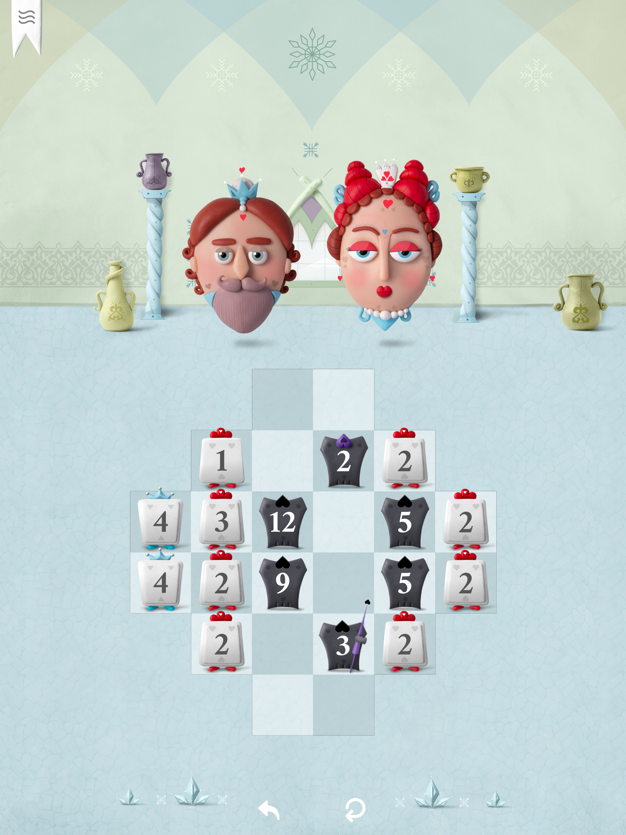 iTunes Description
Explore this hypnotic world built of handmade modelling FIMO clay characters. What's your vehicle? Logic and planning. It's a puzzle experience that's challenging but fun.

Led by a benevolent King and Queen, you'll visit enchanted lands and enjoy an atmosphere like no where else you know. Your job while here—defeat a dark curse set in play by an evil witch. Sounds easy, right? Wrong! The puzzles begin simply and slowly advance in challenge, level by level, kingdom by kingdom.
Forum Thread: Queen Rules (by Juan Gabriel Palomino)
---
Ready, Set, Draw! (Free)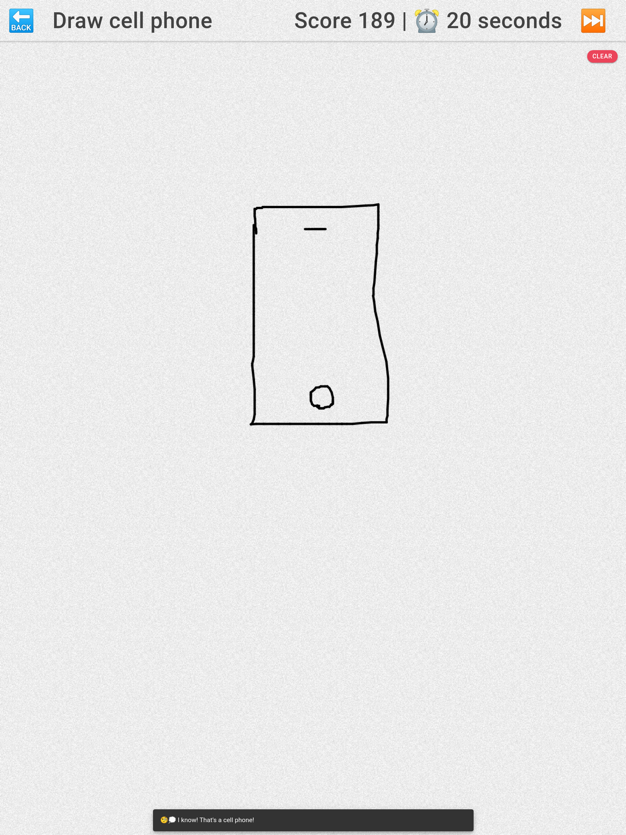 iTunes Description
Ready, Set, Draw! Draw the word before time runs out!

Artificial Intelligence will guess what you are drawing. Make your drawing as clear as possible for a faster correct guess.
Forum Thread: Ready, Set, Draw! (by BuildLoop)
---
Roll of Fortune (Free)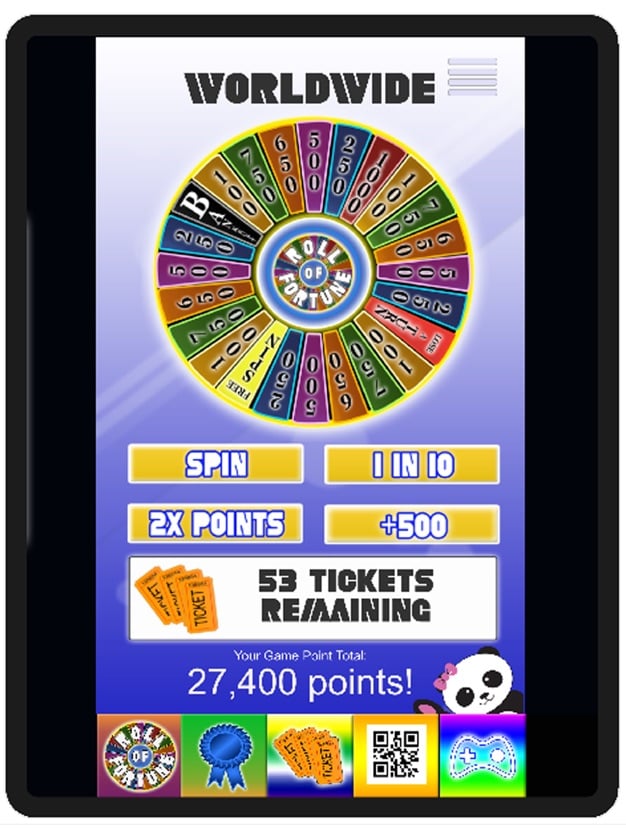 iTunes Description
Use skill and strategy to compete against your friends, family, and co-workers! Create a game just for your group or join a game that your friends created. It is a simple game to play but the strategy can be as complex as you would like it to be.
Forum Thread: Roll Of Fortune (by FairTran)
---
Slay the Beat (Free)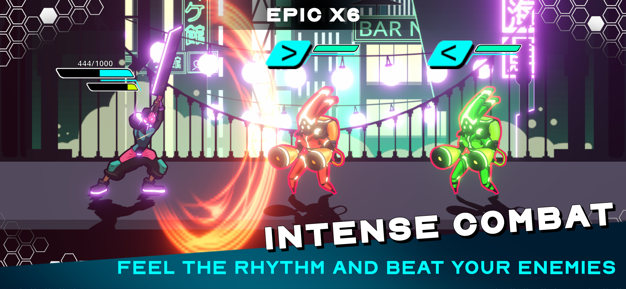 iTunes Description
Do you have what it takes to defend our Neon-Cyber Earth from an Alien bots' invasion?
Challenge yourself in this super innovative musical roguelike game!

Clear the Earth from Alien cyborgs with the flow of the rhythm. Bring your clones to the battle, attack and defend with the beats and feel the music to succeed. Use rhythmic patterns to prioritize your targets and try to stun your enemies for extra damage. Unleash all your power with a special attack that will crush your opponents! Choose the right path on our procedurally generated maps and select the correct items' sets that will lead you to Victory!
Forum Thread: Slay the Beat (by Gosiha)
---
Sudoku Master (Free)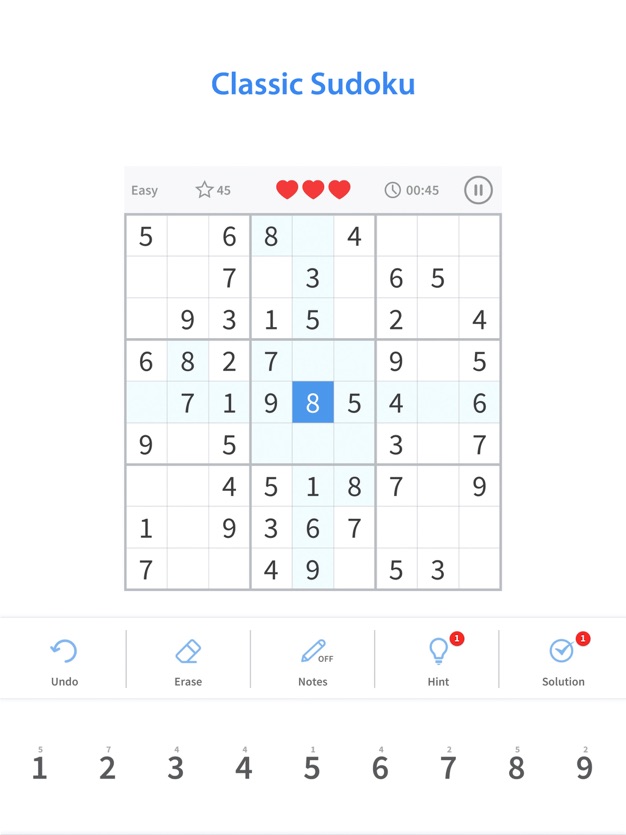 iTunes Description
Endless number of sudoku puzzles to explore. Install now to start mobile sudoku learning! Sudoku Master – Classic Sudoku has different sudoku puzzles and comes in four difficulty levels: easy, medium, hard sudoku and sudoku expert levels. Sudoku kingdom for all kinds of sudoku players!
Forum Thread: Sudoku Master (by Peaksel)
---
Tomb Toad ($3.99)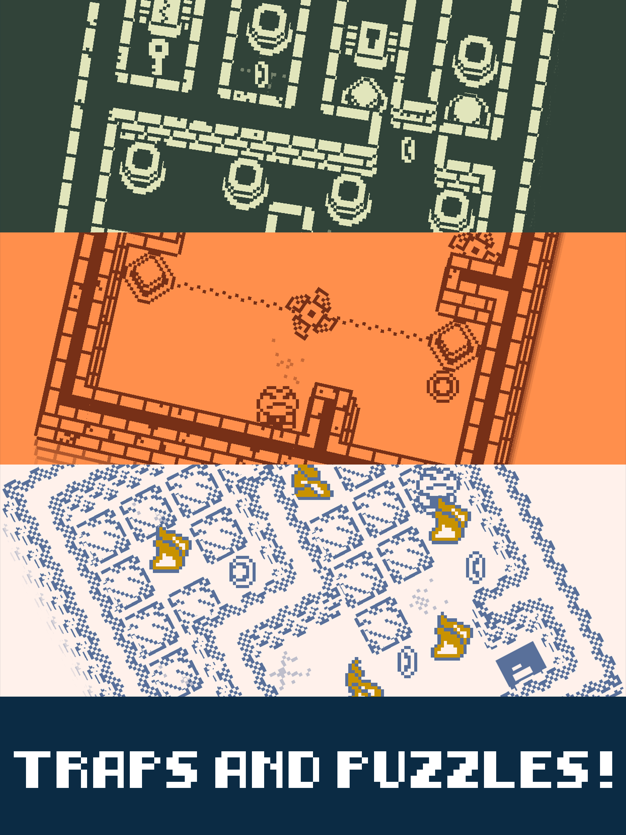 iTunes Description
Delve into dark dungeons, face fearsome foes, and ponder perilous puzzles in this topsy-turvy adventure game! To explore, simply rotate the world and let gravity do the rest.
Forum Thread: Tomb Toad (by David Donze/Crescent Moon)
---
Trivia Crack Adventure (Free)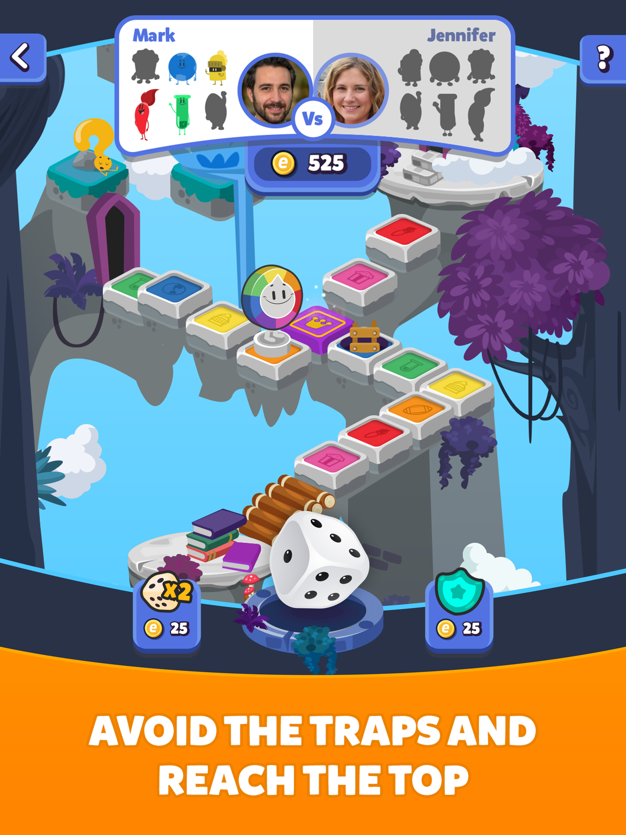 iTunes Description
Milly wants to reach the crown before Willy, you have to do everything you can to stop him. All kinds of traps are laid out to slow you down and you have to rescue the trivies by answering questions. Use powerups to your advantage and answer correctly to reach the goal.
Forum Thread: Trivia Crack Adventure (by Etermax)
---
Word Balls (Free)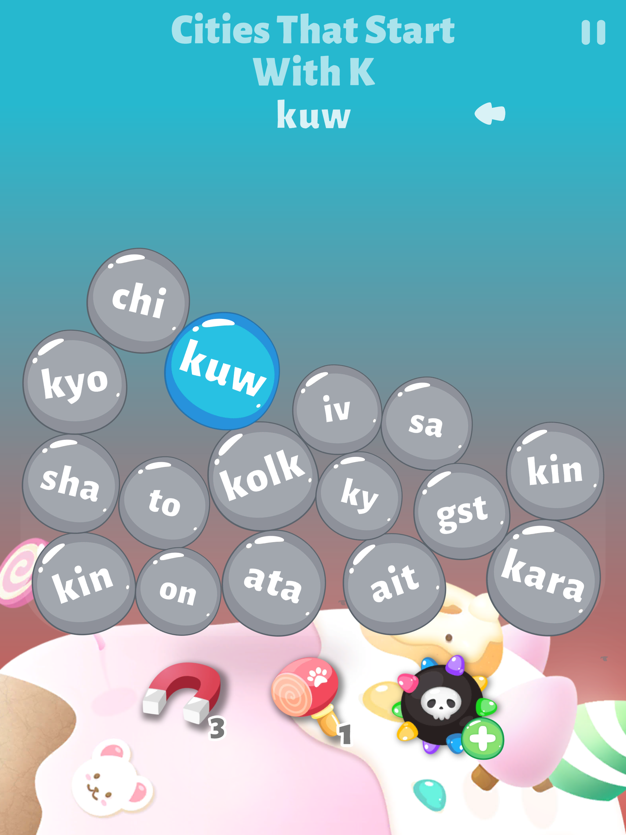 iTunes Description
Every level has a unique subject with many words that are split into different bubbles. Your goal is to combine the letters in order to find the words! Simple and understandable but at the same time challenging and amusing, Word Balls delivers your daily brain training!
Forum Thread: Word Balls – Combine Letters (by Legenbeary Games)
---