Hello gentle readers, and welcome to the SwitchArcade Round-Up for November 10th, 2020. In today's article, we've got a full-sized review from our pal Mikhail, plus a Mini-View by yours truly. There's a bit of news about the return of a wacky duo, plus a handful of new releases including the absolutely sublime Sakuna: Of Rice and Ruin. We round things out with the usual new and outgoing sales, including a few games that are almost never discounted. Let's check it all out!
News
'Sam & Max Save The World – Remastered' Coming to Switch December 2nd
There were a lot of things that sucked about Telltale going down the tubes, but one of them was definitely seeing the company's library of quality adventure games falling into limbo. Sure, someone was always going to pick up something like The Walking Dead, but what about the smaller stuff from the company's earlier days? Well, one of Telltale's founders, Dan Connors, started up a company called Skunkape Games and it appears it will at the very least be salvaging the Sam & Max games. Sam & Max Save the World is getting a spiffy remastered release on Switch and other platforms on December 2nd for a price of $19.99, and I would imagine Beyond Time & Space and The Devil's Playhouse will follow at some point. I was rather fond of these games, so I'm glad to see at least one of them is coming back.
Reviews
Cafe Enchante ($49.99)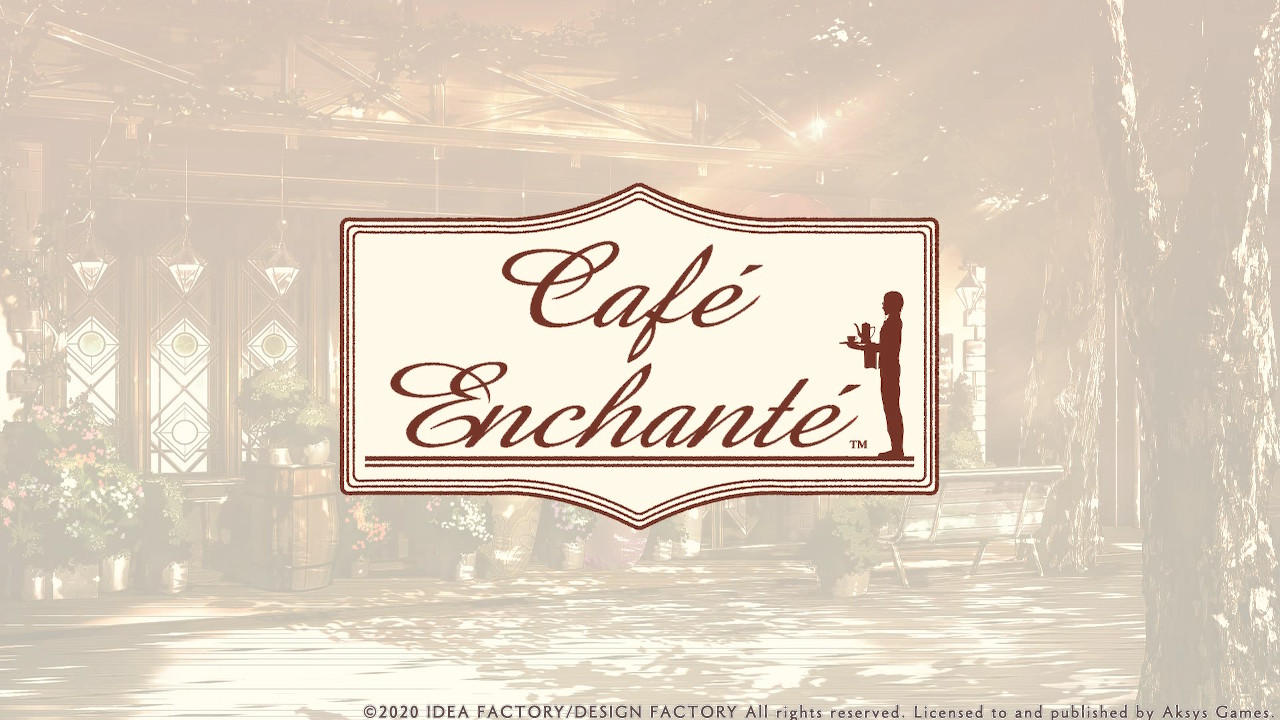 Over the years, I've discovered that I really enjoy games set in bars and cafes. I consider VA-11 Hall-A from Sukeban Games as one of my favorite games of all time and I even enjoyed the recently released Coffee Talk quite a bit. While I haven't finished Necrobarista, the setting was enough for me to try it. Cafe Enchante is the newest otome visual novel from Idea Factory and Aksys Games and I couldn't pass up a chance to see how an otome visual novel and a cafe setting worked out for me given I've been playing a ton of otome games this past year.
Cafe Enchante has you playing as Kotone, who inherits her grandfather's cafe after he passes away. While seemingly just a regular cafe, Kotone soon discovers that there are beings from different worlds meeting in the cafe as the government gets involved in a story that is long but well worth the time spent in it thanks to well written characters and great writing, albeit with a few typos. Cafe Enchante has a lot of twists in its tale but everything feels believable and well executed. Kotone is also a very good protagonist.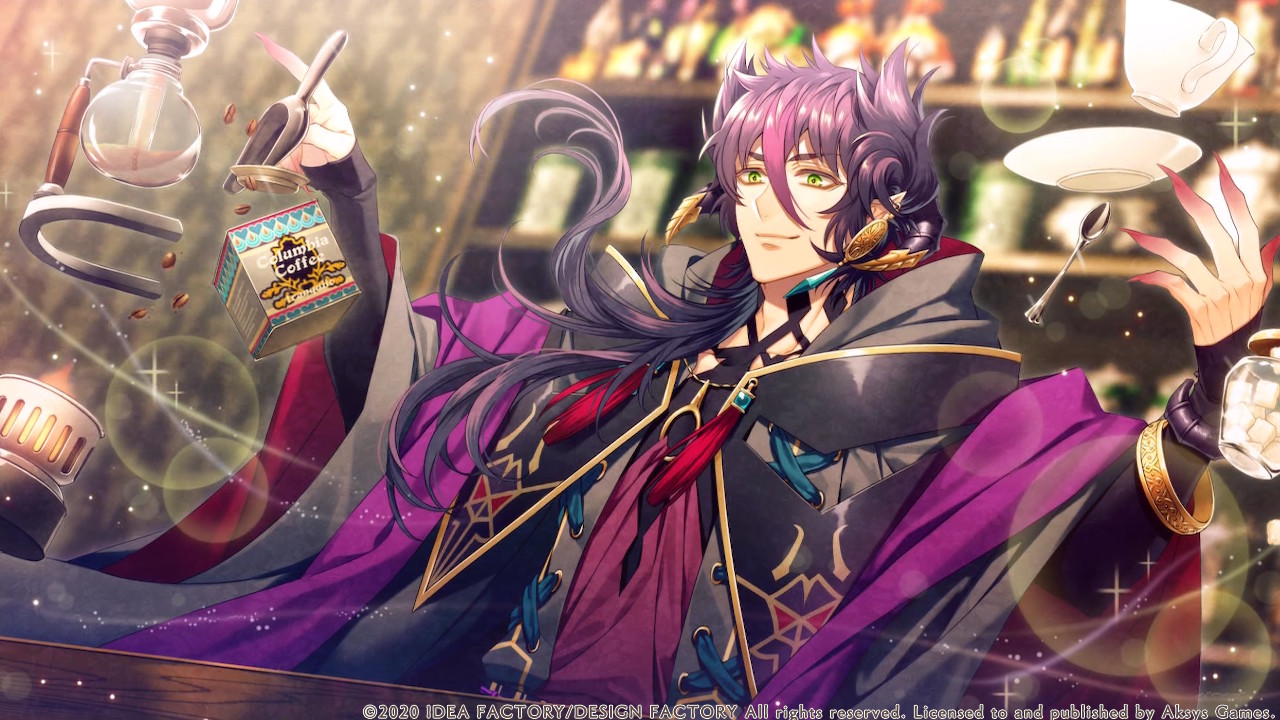 As with prior otome visual novels, you can play this with the touchscreen or buttons. It is always great when visual novels let you just tap to progress. You can play solely with touch or button controls or a combination of both like I do in Cafe Enchante. It also includes the usual features in any good visual novel like skipping, text speed, a few display options, and button options. I wish other visual novel developers like Mages looked at how perfectly Idea Factory and Otomate bring their releases to Nintendo Switch.
Cafe Enchante and Piofiore have some of the best interfaces I've ever seen in visual novels. For some, that might not be a big deal but given you spend your time in these games reading text and interacting with text boxes more than in other games, they are worth highlighting. The character art is also very detailed and it fits the aesthetic well. The whole use of menus and things you'd see in a cafe across the interface here is a nice touch.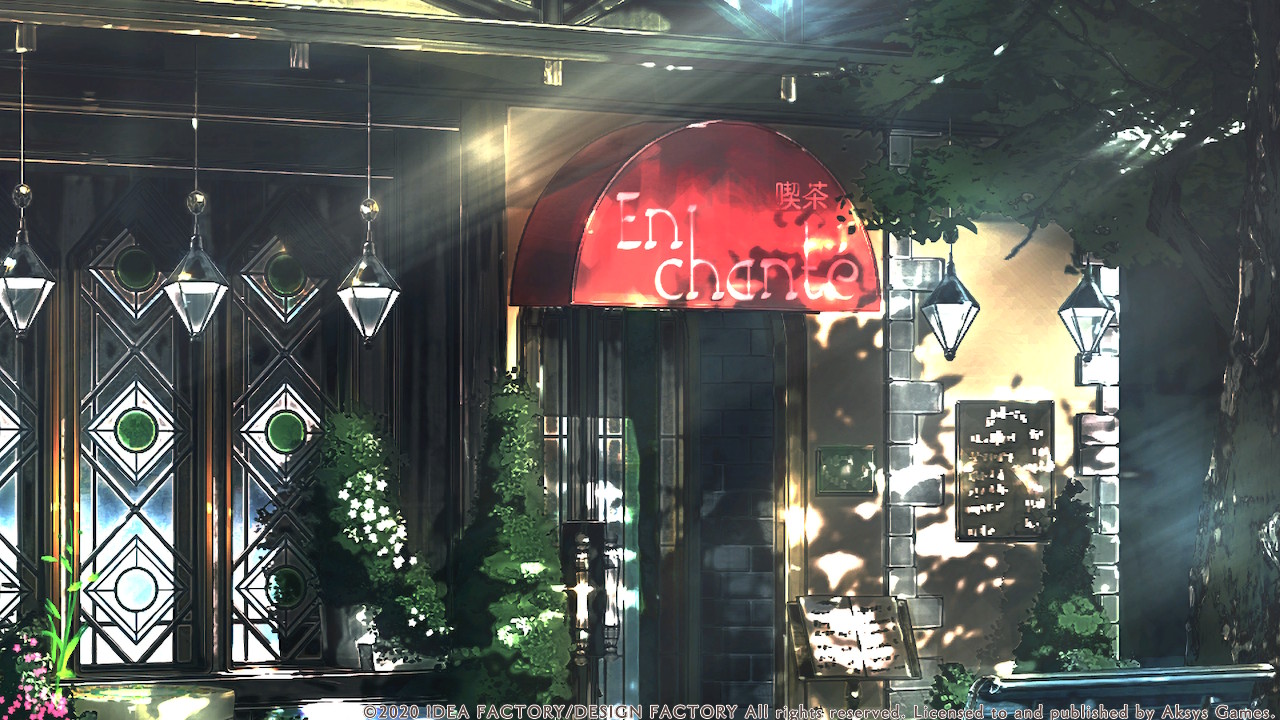 Ever since I saw a trailer of the Japanese release for Cafe Enchante, I knew I would love the music. Right from the get go, Cafe Enchante's score is perfect with its piano and acoustic guitar driven melodies. The voice acting for the main characters is also very well done.
Overall, Cafe Enchante is yet another excellent otome game. It is a perfect entry point into the genre and a great game on its own right. After Piofiore, which definitely went to some dark places, Cafe Enchante is a refreshing experience that feels like a nice cappuccino with its gorgeous art, amazing soundtrack, and well told story that is longer than expected. It is going to be interesting to see what Aksys Games brings to the Switch when it comes to new otome visual novel localizations in 2021. -Mikhail Madnani
SwitchArcade Score: 4/5
Mini-Views
Crazy BMX World ($3.00)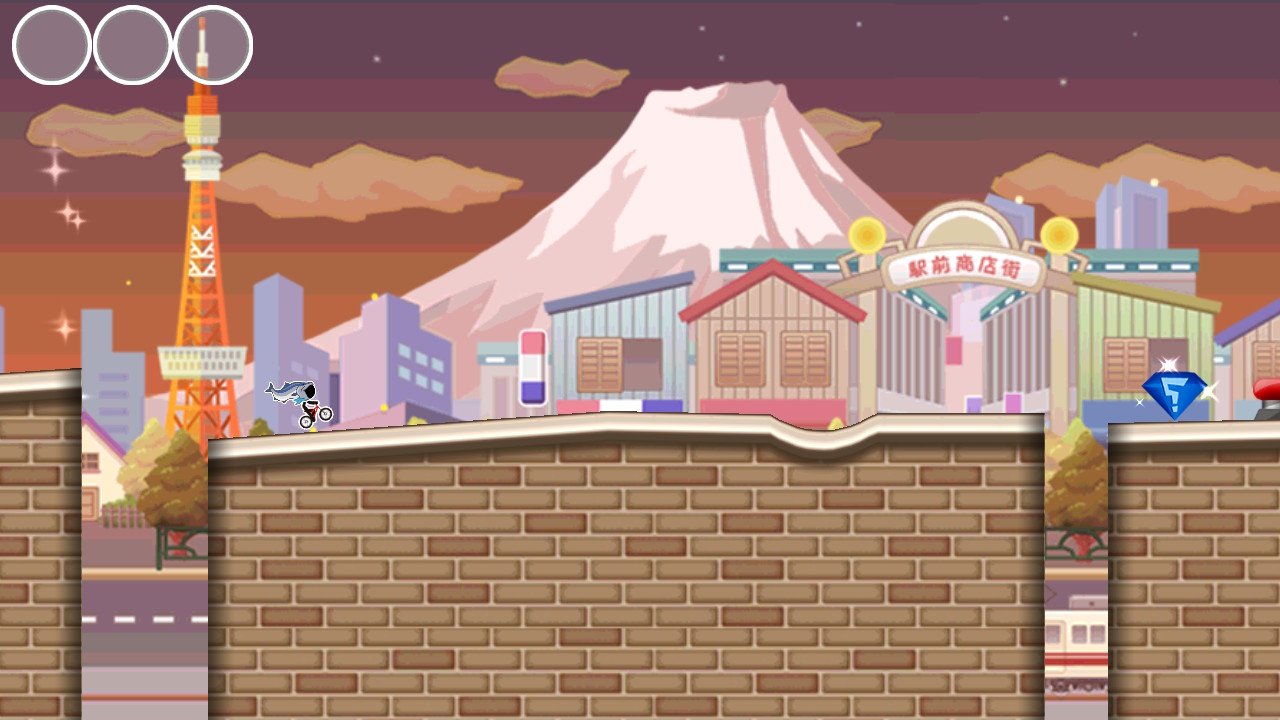 Simple, functional, reasonably amusing, but nothing we haven't seen a thousand times before: that's Crazy BMX World. This is essentially a stage-based auto-runner where you need to speed up, slow down, jump, and double-jump as needed to make it to the goal. You also need to try to collect three medals in each stage, as you'll need them to make progress. You'll earn gacha tickets for clearing stages, which can be exchanged for new bikes and costumes. There really isn't much to this, but what's here largely works as you would expect. My only gripe is that it's sometimes hard to keep an eye on your little dude against the colorful and busy backdrops. For the price, this is fine.
SwitchArcade Score: 3/5
New Releases
Sakuna: Of Rice and Ruin ($39.99)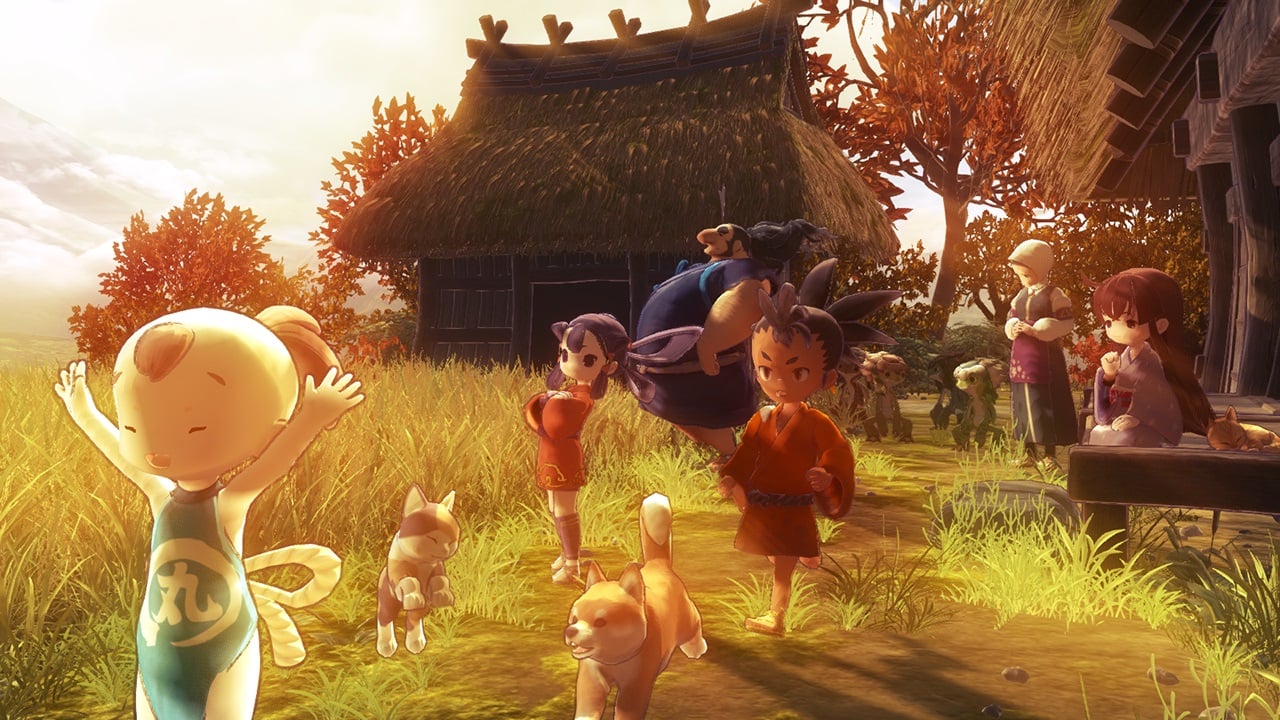 SwitchArcade Highlight!
Oh yeah. This is the good stuff. Side-scrolling action RPG plus farming sim, and it really works. You play as a bratty harvest goddess who has been banished from her comfy heavenly home to an island full of demons. Luckily for her, in addition to being a harvest goddess she is also the daughter of a warrior god. Together with her guardian and a rag-tag bunch of humans, she needs to cultivate rice to regain her power and battle back the monstrous hordes to earn her way back into the Lofty Realm. The more rice you grow, the more powerful you'll become. The humans will also support you by creating a variety of gear and other useful items. With style to burn and extremely fun gameplay, Sakuna: Of Rice and Ruin is an excellent experience. I'll have a review of this one soon, and you can expect it to be glowing.
FUSER ($59.99)
SwitchArcade Highlight!
Frequency. Amplitude. Karaoke Revolution. Guitar Hero. Rock Band. Dance Central. Harmonix knows how to make a freaking great music/rhythm game, and that alone should be enough for FUSER to pique your interest. The focus this time is on DJing, giving you the ability to mix your own music by using elements from more than 100 popular songs. The campaign mode asks you to complete challenges to move forward, the freestyle mode just lets you play around, and the multiplayer mode allows you to collaborate or compete with other players online. Additional songs are available as DLC, so if you feel the need for some Alanis Morissette, Bananarama, Glen Campbell, or Evanescence, you can spend a bit of cash to make it so.
Speed 3: Grand Prix ($39.99)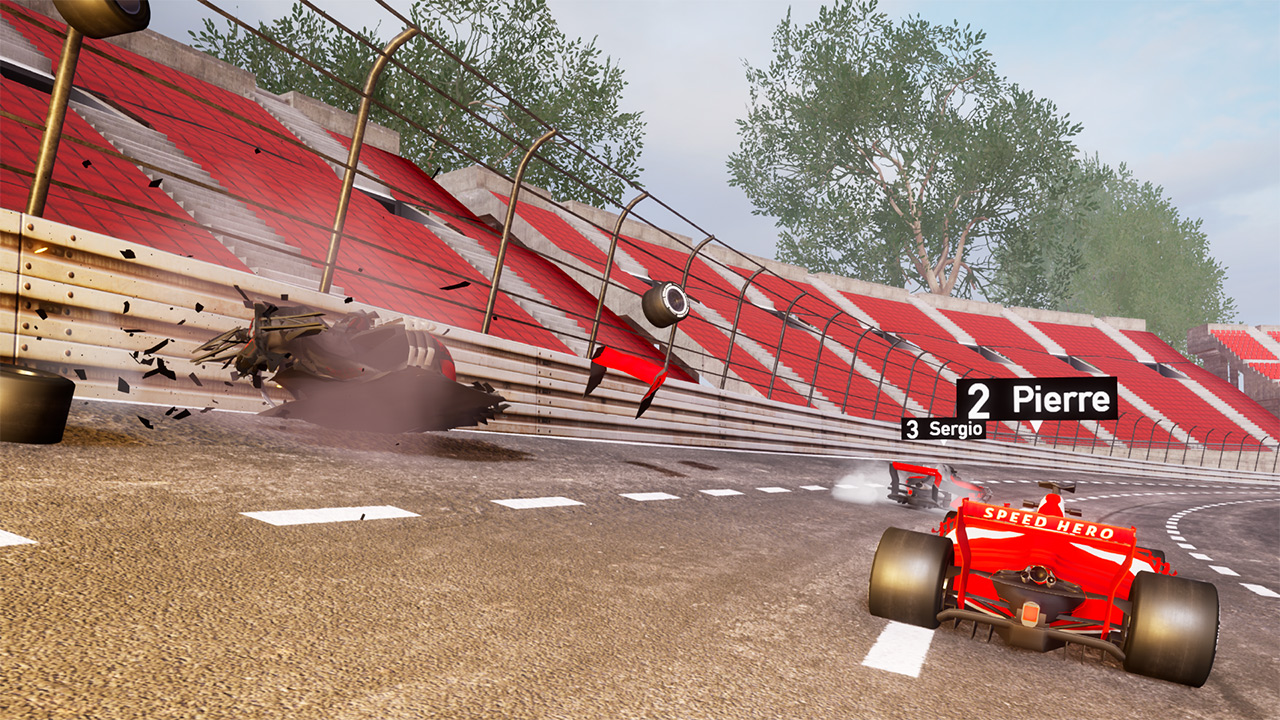 Charging forty dollars for this game is just rude. Charging ten dollars for this game would be rude. This is just terrible. It's an arcade-style F1 racing game that tries to have fun by playing up its explosions. The controls are terrible, it feels buggy as heck, and the computer AI is practically brain-dead. There is a splitscreen multiplayer mode where you can race against a friend, but I can't imagine why you would want to. The nicest thing I can say about it is that it looks and sounds okay. Not "forty dollars" okay, but not awful either. And that's more than I can give to the rest of this wretched affair. I don't think there was a Speed 1 or a Speed 2, and Kawazu willing, there won't be a Speed 4 either.
Slash Ninja ($4.99)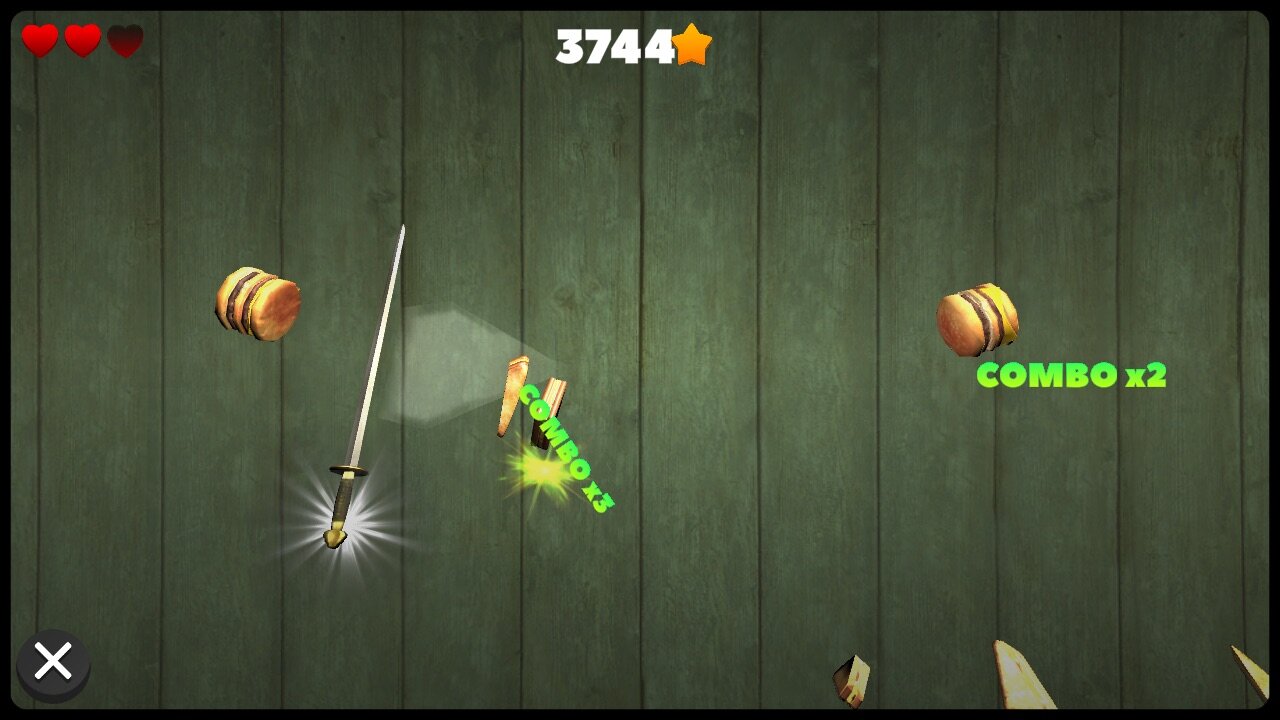 There's no way to sugar-coat this: Slash Ninja is a cheap, utterly soulless knock-off of Fruit Ninja. It replaces the fruit with other food items that are probably default goods from an asset store, and that's as much effort as it makes to hide its status as a crappy clone. There's an arcade mode, a time trial mode, and an endless mode. A splitscreen two-player mode is also available. Both gyro and touch controls are supported. It's one thing to take inspiration, but at least pretend you've got a single creative thought in your head. Utterly shameless.
Sales
(North American eShop, US Prices)
It's a tight list of new sales today, but there are definitely a few games worth mentioning. Like Black Future '88, which is on sale for what I believe is the first time since it launched. The superb Yooka-Laylee & the Impossible Lair has been on sale many times before, but this may be its lowest price yet. Going Under is a weird game with lots to like, and it's also on sale for its first time post-launch. The outbox doesn't have anything particularly rare in it, but have a look and see anyway. Those are the rules around here.
Select New Games on Sale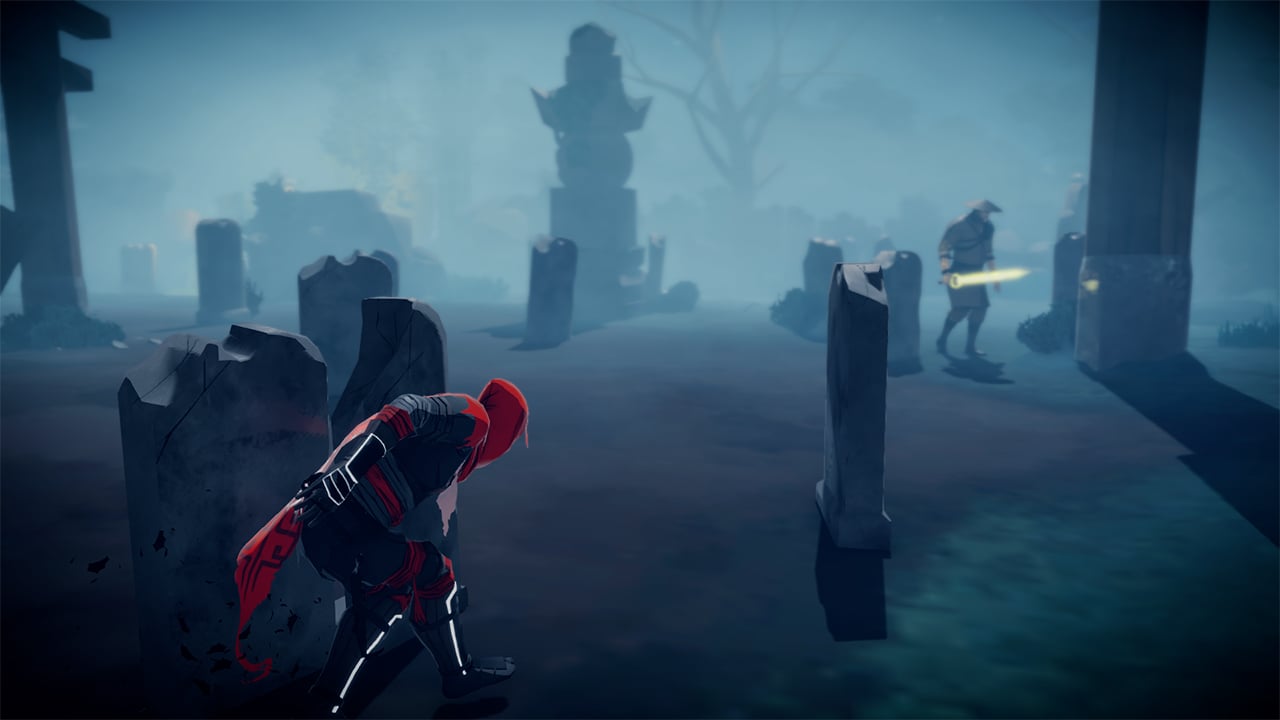 Aragami: Shadow ($14.99 from $29.99 until 11/15)
Stranded Sails ($12.49 from $24.99 until 11/15)
Sparklite ($12.49 from $24.99 until 11/15)
Going Under ($15.99 from $19.99 until 11/16)
The Survivalists ($19.99 from $24.99 until 11/16)
Yooka-Laylee & Impossible Lair ($11.99 from $29.99 until 11/16)
Black Future '88 ($7.99 from $19.99 until 11/22)
Immortal Planet ($5.09 from $14.99 until 11/22)
STAB STAB STAB! ($3.39 from $9.99 until 11/22)
Die for Valhalla! ($4.79 from $11.99 until 11/22)
Candle: Power of the Flame ($4.99 from $19.99 until 11/22)
Steamburg ($1.99 from $4.99 until 11/22)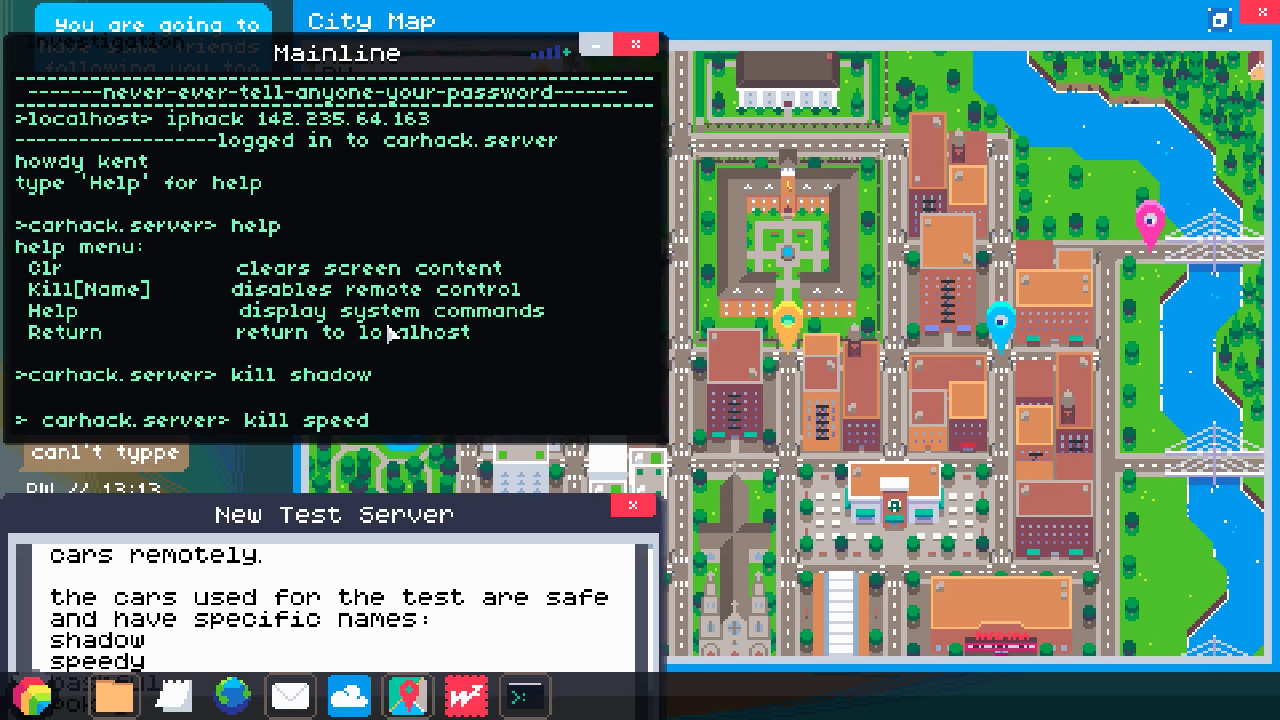 Mainlining ($2.99 from $14.99 until 11/22)
Tetsumo Party ($1.99 from $4.99 until 11/22)
Crimson Keep ($3.99 from $19.99 until 11/22)
HoPiKo ($1.99 from $9.99 until 11/22)
Thea: The Awakening ($6.11 from $17.99 until 11/22)
Ultra Foodmess ($2.59 from $3.99 until 11/23)
Mummy Pinball ($2.00 from $2.99 until 11/29)
Pirates Pinball ($2.00 from $2.99 until 11/29)
Halloween Pinball ($2.00 from $2.99 until 11/29)
Werewolf Pinball ($2.00 from $2.99 until 11/29)
Burger Chef Tycoon ($1.99 from $4.99 until 11/30)
Noir Chronicles: CoC ($2.09 from $14.99 until 11/30)
Cooking Tycoons 2 – 3 in 1 ($6.49 from $12.99 until 11/30)
Sales Ending Tomorrow, Wednesday, November 11th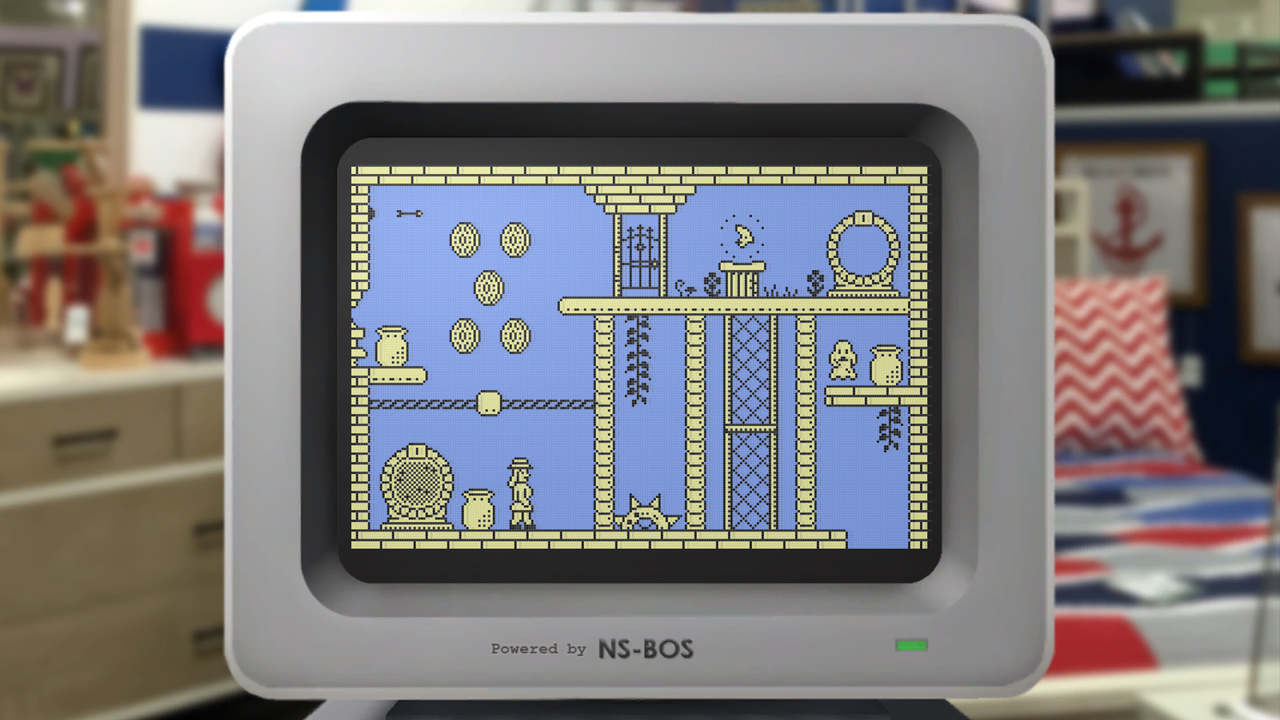 Adv. of Elena Temple: Definitive ($1.99 from $4.99 until 11/11)
Aer Memories of Old ($4.99 from $19.99 until 11/11)
Aery – Little Bird Adventure ($3.98 from $6.99 until 11/11)
Cake Laboratory ($1.99 from $2.99 until 11/11)
Catch 'Em! Goldfish Scooping ($2.79 from $7.99 until 11/11)
Chaos on Deponia ($4.99 from $19.99 until 11/11)
Crypt of the NecroDancer ($3.99 from $19.99 until 11/11)
Cube Creator X ($9.99 from $19.99 until 11/11)
Deponia ($3.99 from $39.99 until 11/11)
Deponia Doomsday ($4.99 from $19.99 until 11/11)
Destiny's Princess ($7.49 from $14.99 until 11/11)
Disease: Hidden Object ($3.99 from $7.99 until 11/11)
Drift Legends ($4.99 from $9.99 until 11/11)
Edna & Harvey: Breakout ($6.99 from $19.99 until 11/11)
Edna & Harvey: Harvey's New Eyes ($6.99 from $19.99 until 11/11)
Escape Game Fort Boyard ($20.99 from $29.99 until 11/11)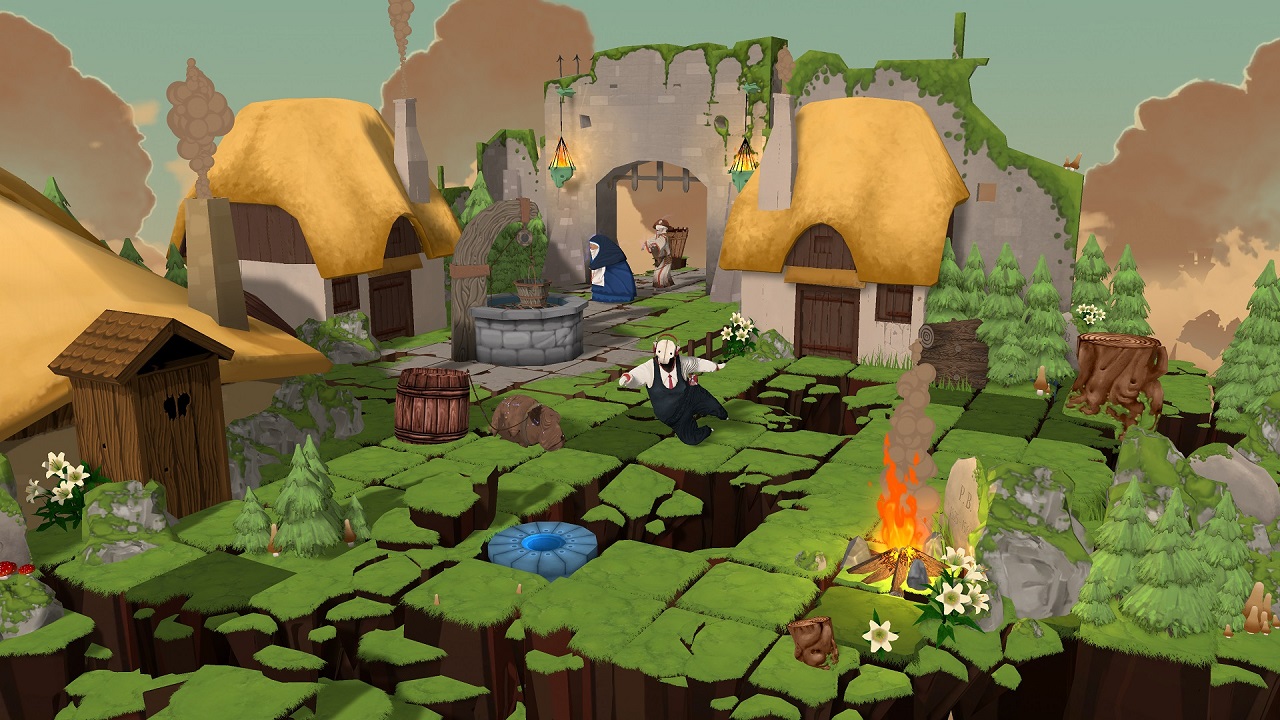 Felix the Reaper ($2.49 from $24.99 until 11/11)
Gleamlight ($15.99 from $19.99 until 11/11)
Goodbye Deponia ($4.99 from $19.99 until 11/11)
Knock 'Em Down! Bowling ($4.94 from $14.99 until 11/11)
Madorica Real Estate ($8.79 from $14.99 until 11/11)
Mecho Tales ($0.09 from $0.99 until 11/11)
Mecho Wars: Desert Ashes ($0.65 from $9.99 until 11/11)
Monster Hunter Generations Ult. ($15.99 from $39.99 until 11/11)
Moto Racer 4 ($2.98 from $14.90 until 11/11)
My Little Dog Adventure ($6.99 from $9.99 until 11/11)
Omega Labyrinth Life ($35.99 from $59.99 until 11/11)
Outbreak: TNC ($11.04 from $12.99 until 11/11)
Plague Road ($0.99 from $15.00 until 11/11)
Rollin' Eggz ($1.99 from $2.99 until 11/11)
Shift Happens ($2.99 from $14.99 until 11/11)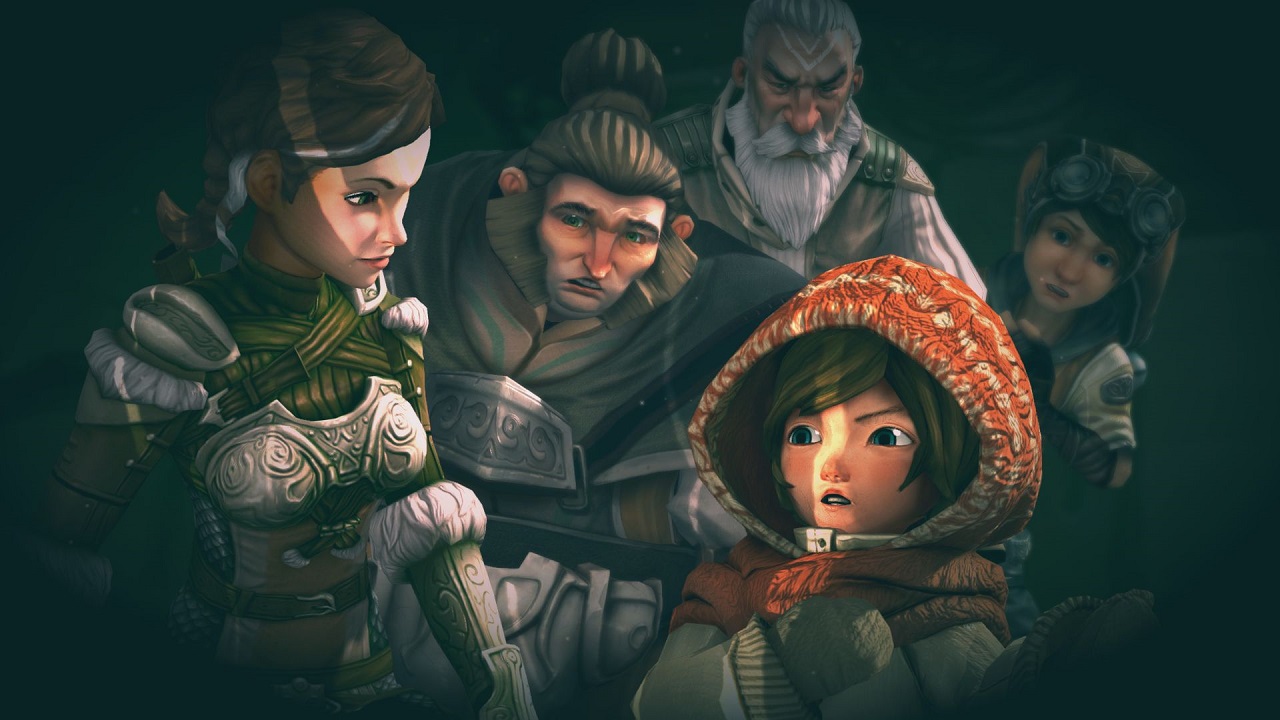 Silence ($3.99 from $39.99 until 11/11)
Starman ($0.99 from $8.99 until 11/11)
State of Mind ($3.99 from $39.99 until 11/11)
Summer in Mara ($17.49 from $24.99 until 11/11)
The Golf ($3.99 from $9.99 until 11/11)
The Long Journey Home ($5.99 from $29.99 until 11/11)
The Men of Yoshiwara ($9.79 from $19.99 until 11/11)
War Theatre ($0.65 from $9.99 until 11/11)
That's all for today, friends. Tomorrow is looking like a particularly quiet day for new releases, but we should have some news and at least a few new sales to look at. There may be a review, provided I have time. Either Sakuna or Cthulhu Saves Christmas. Both games are rather great. I hope you all have a terrific Tuesday, and as always, thanks for reading!