Hello gentle readers, and welcome to the SwitchArcade Round-Up for November 5th, 2020. In today's article we are mostly looking at all of today's new releases. There are a dozen and a half games or so to look at, and we've got summaries of each and every one of them as usual. We've also got the lists of new and outgoing sales for you to check out, and that's about it. Let's get to it, then!
New Releases
Choices That Matter: And The Sun Went Out ($5.99)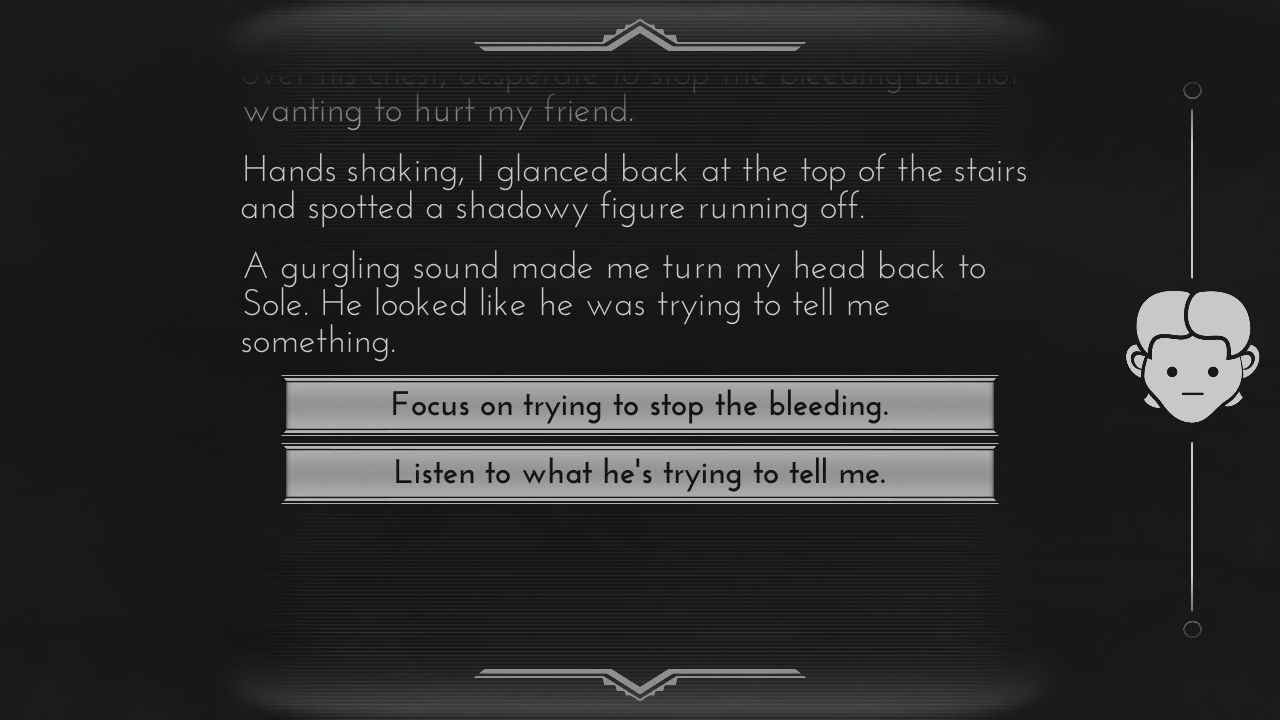 SwitchArcade Highlight!
I don't know a lot of people who went through the entirety of Choices That Matter: And The Sun Went Out on mobile, and that's a shame. It's really an excellent choice-based adventure that tells an intriguing story. But I think because it used a subscription model well before that was as common as such things are now and took some time to roll out its full story, it slipped by many. Well, here's another chance. The whole adventure is available here, no fuss or bother, for six bucks. It takes to the Switch quite nicely, too. I'll have a review of this one early next week, but I already know I like the game itself so it's really just a matter of poking my way through this particular version. Hopefully the other adventures from the app make their way over, too.
Iris and the Giant ($14.99)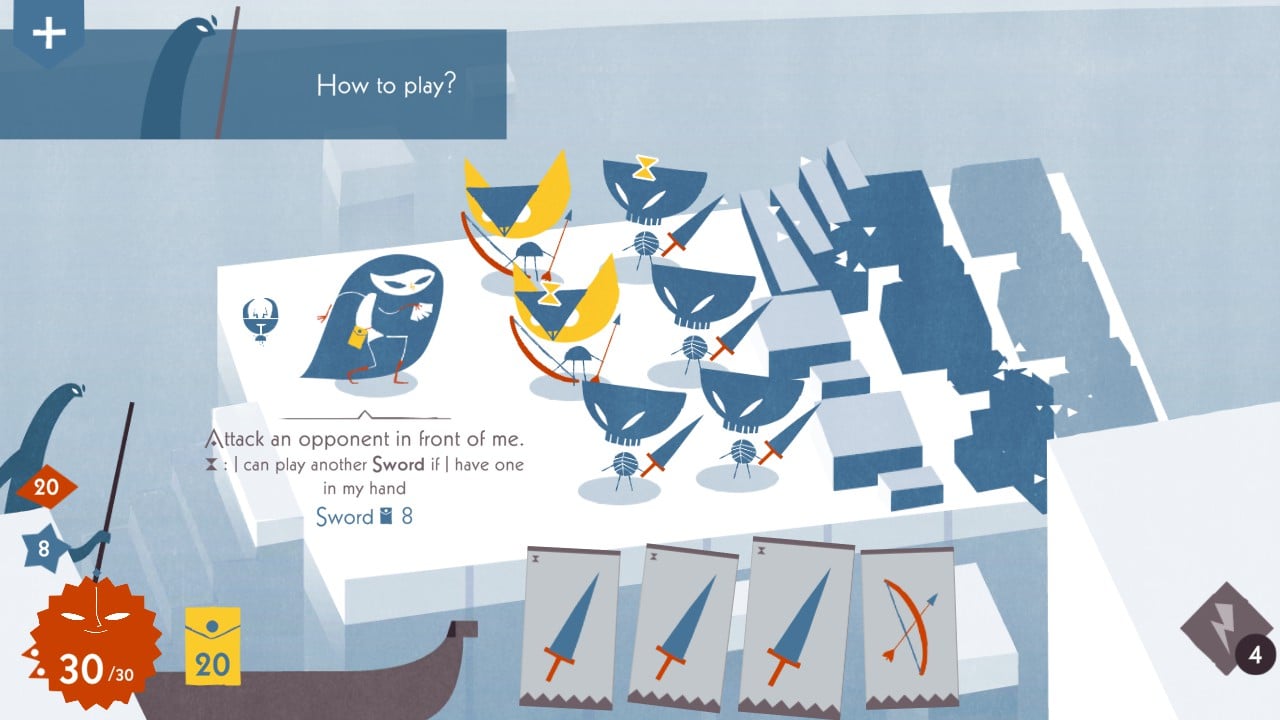 SwitchArcade Highlight!
Oh cool, it's one of those card/roguelite/RPG dealies. I like a good one of those, and guess what? This is a good one. It calls Slay the Spire to mind, though its visual style is something all its own. There's an interesting story here, and you'll definitely want to see the whole thing. Doing so can be pretty tough, but that's how this kind of thing goes. The card mechanics are quite good and support a fairly varied set of strategies, making each battle a treat. I'm not sure it's approachable enough to pull in people new to the genre, but if you've played one of these deckbuilding roguelites before and enjoyed it you'll probably really like this one.
Arcade Archives Pettan Pyuu ($7.99)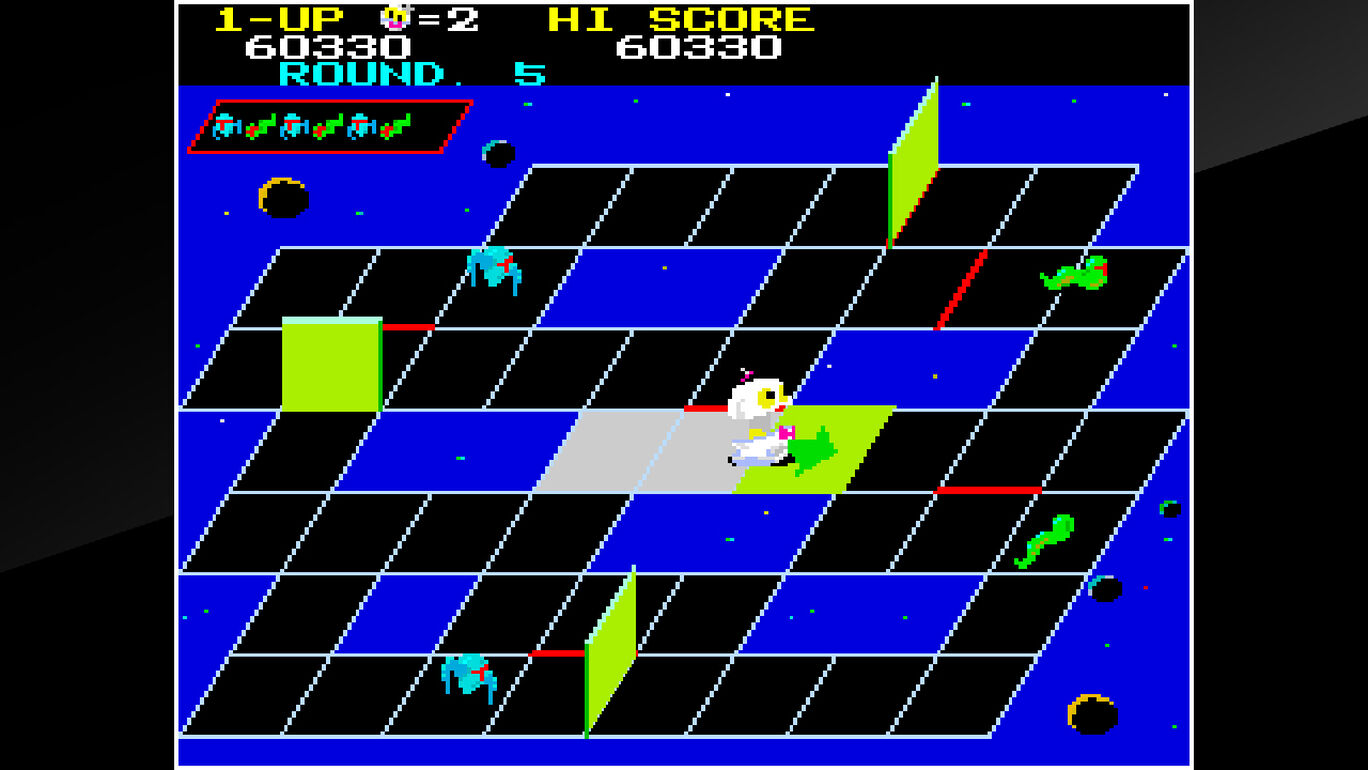 Another odd choice for the Arcade Archives series, but I guess that's what we're down to these days unless Hamster lands another big publisher like Capcom or SEGA. Pettan Pyuu is a puzzle-action game originally released in 1984 by Sunsoft back when it was still just Sun Electronics. It had an overseas release under the name BanBam, though I certainly can't recall ever seeing it. The idea is that you flip over tiles to squash and kill enemies across a number of stages. It's okay, even if it's a little too complicated for its own good. Pretty good music, if nothing else.
Fantasy Tavern Sextet -Vol.1 New World Days- ($7.99)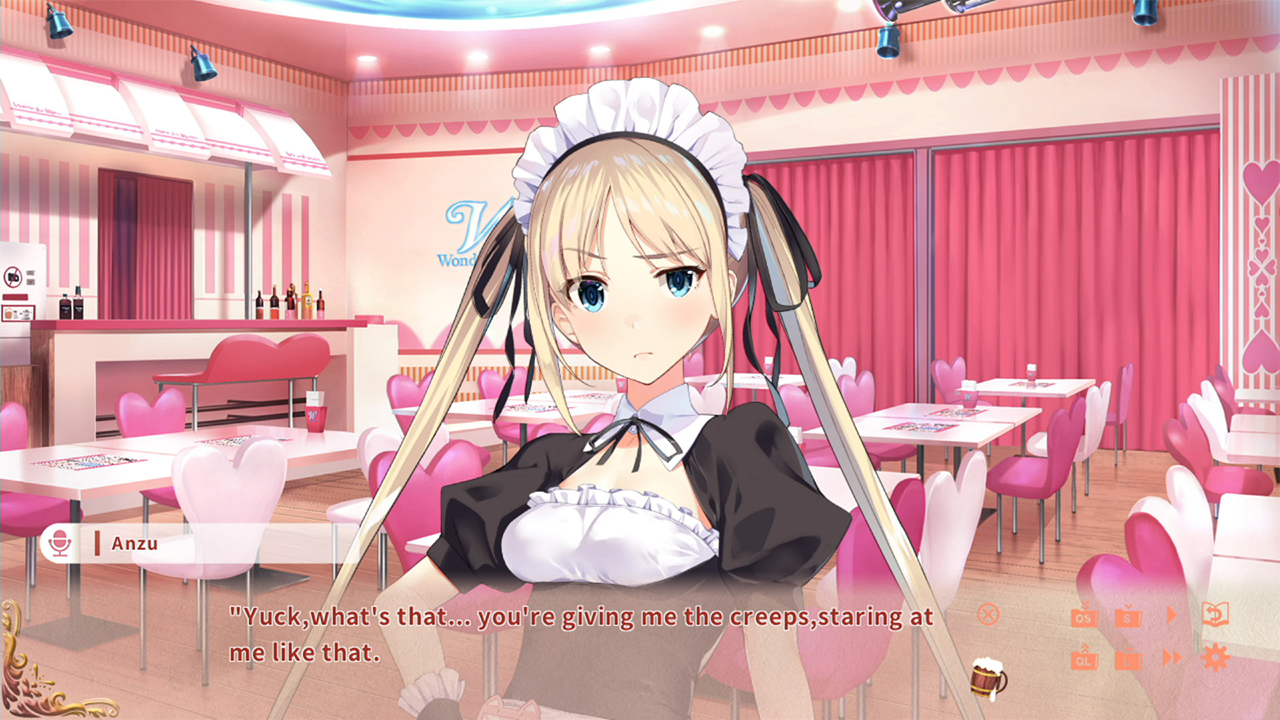 Hey! Stop snickering at the title! That word has been around for, like, centuries! It's not like this is some bawdy tale of bouncy chests and flesh-exposing outfits! What? It is? Oh, well then. Snicker away, friends. A cook who works at an Akihabara maid cafe gets transported to another world (possibly another victim of Truck-kun? Not sure) where the fantastical is normal. Monsters, magic, and cat-girls are just another Tuesday, and the hero needs to adjust quickly because he's put in charge of reviving a failing tavern. All he has to work with is a group of busty young ladies who will do pretty much anything he requests. How will he ever make it work? How, I ask? This is another visual novel from the people behind Nin Nin Days and the like, so you probably know what to expect. If you don't, look at the screenshot and use your imagination.
TENS! ($14.99)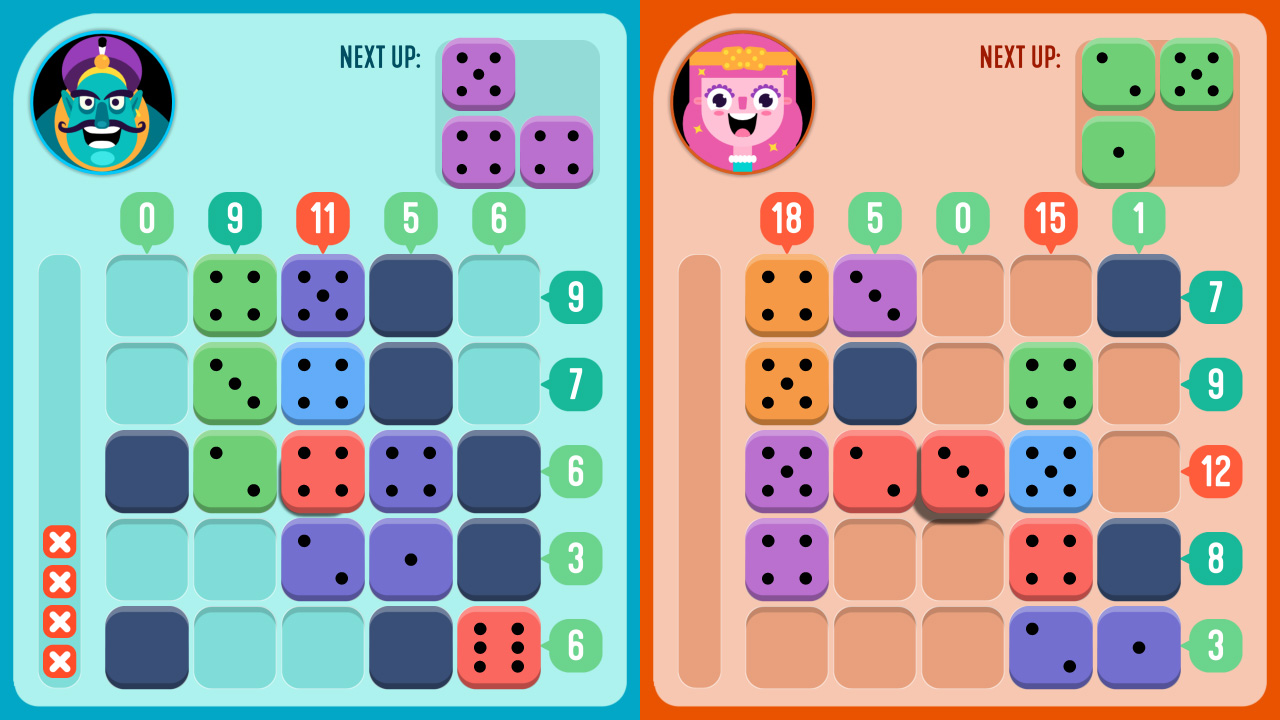 So you've titled your game with a spelled-out plural of a number with an exclamation point after it, eh? You've got my attention. The idea here is that you're playing dice on the board and need to make tens in any row or column. Clear the board and you win. There are multiple modes of play, including a solid single-player adventure mode, a local multiplayer mode, and an endless mode for when you've exhausted all the rest. You'll unlock new dice skins as you play, allowing you to customize the look of your dice. You'll also unlock new characters by making your way through the adventure mode. Kind of Tetris plus math puzzles? I can dig it. Maybe you can too. If you want to make sure, there's a free ad-supported version of the game available on mobile where you can get the gist of how it works.
Outbreak The Nightmare Chronicles ($12.99)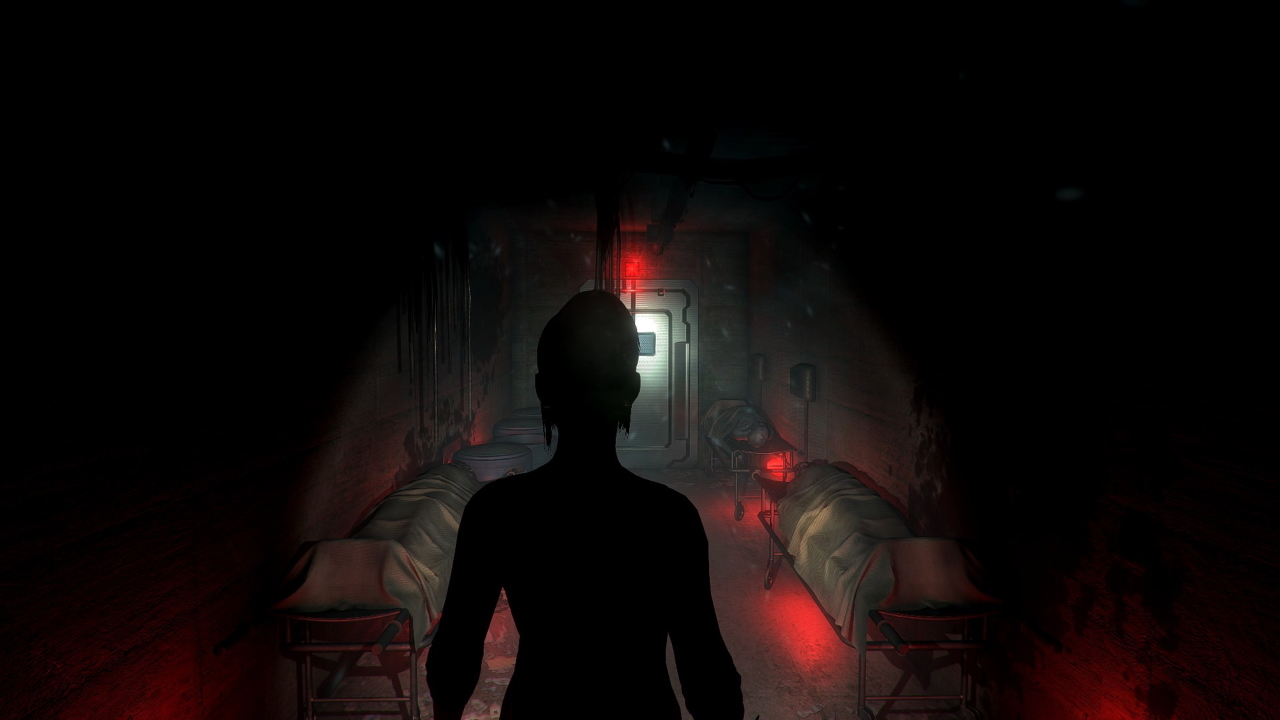 This is a clunky survival horror game that is pretty clearly paying homage to classics like Resident Evil and Alone in the Dark. It's okay, but unless you are pining for a very particular era of this genre, you may not like how it plays. Tank controls, the same old inventory screen, enemies that take way too many shots to go down, the whole works. It's not broken the way a lot of horror games on the Switch are, but considering the real Resident Evil games are on sale regularly for about the same price as this, I'm not sure how compelling an offer it makes.
My Little Dog Adventure ($9.99)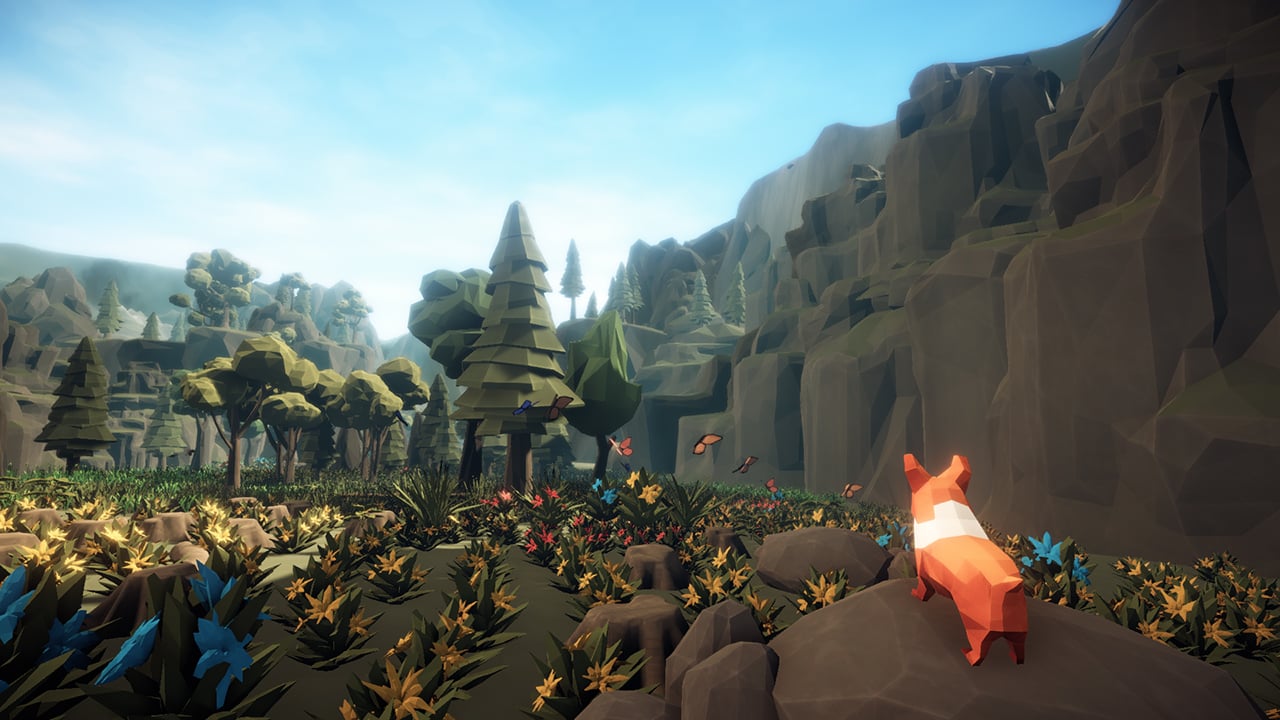 This one comes from the makers of Aery: Little Bird Adventure, and it shares some similarities to that game and its sequels. You're put in the role of an animal, this time a dog, and need to explore odd environments as you make your way through a short story. You're on foot here rather than flying, naturally. The idea is that you're trying to find your way home. It's a bit of a walk, one that would make the trio of pets in The Incredible Journey break out in a sweat. I never got into the Aery games the way some people did, but if you enjoyed those games you'll probably want to give this one a look.
Battle Hunters ($16.99)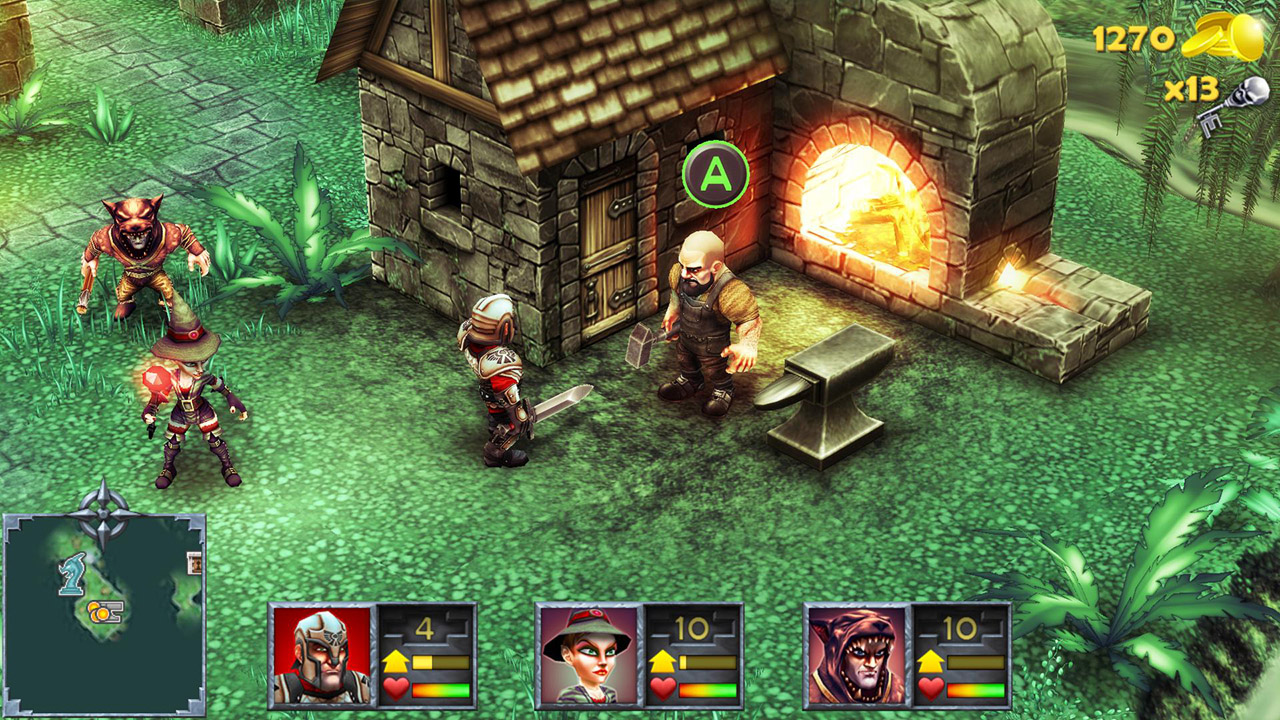 Some people hunt ducks, some people hunt deer, but these stalwart heroes hunt the most dangerous game of all: battles. This game was initially released on mobile about a year ago, but it seems to have been pulled. It sold for about five bucks on there, and when good ol' Andy Fretz reviewed it he felt it was a 3.5/5 game. Jared gave it the Game of the Week and seems to have liked it a little better. It's up to you to decide if you want to pay seventeen bucks for a Switch version of this game, but it looks like the mobile one isn't an option anymore anyway. It's basically similar to Battleheart, with real-time battles where you deploy three of your characters to fight enemies. There are lots of heroes to collect and choose from, giving you plenty of strategic options.
Cafe Enchante ($49.99)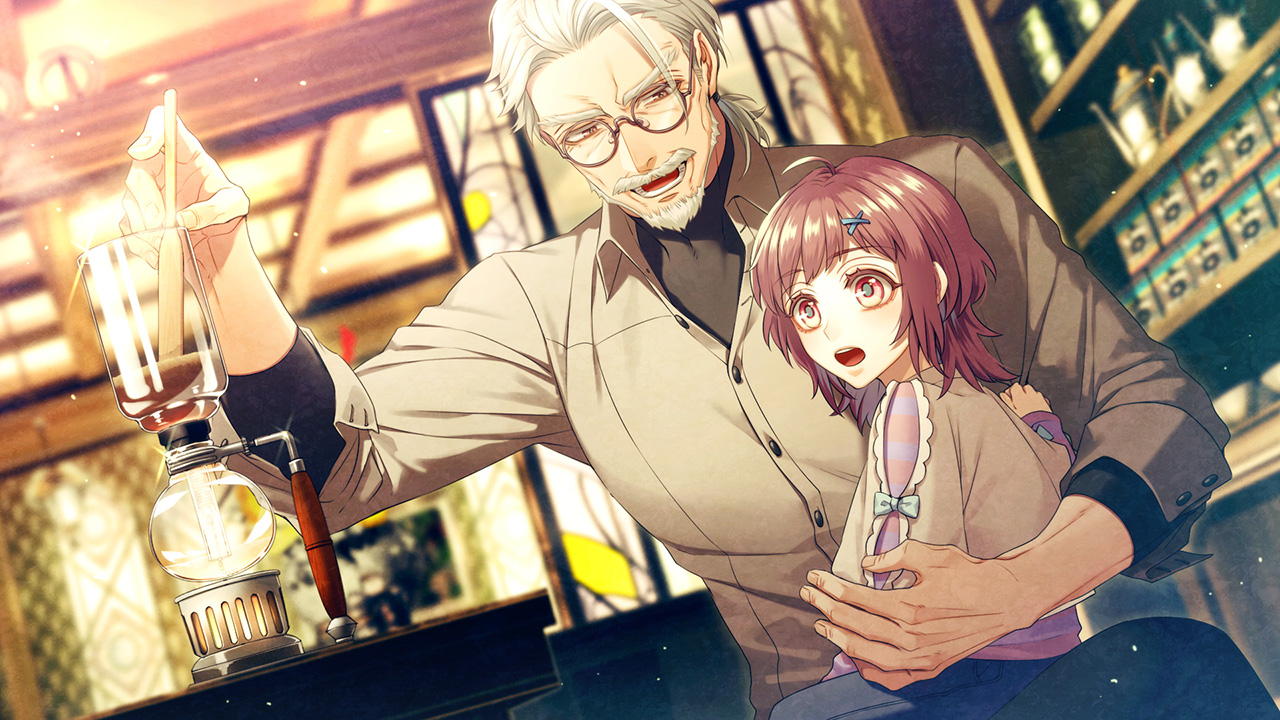 I'm not sure if Mikhail will be reviewing this one or not, but I wouldn't be surprised if he did. It's another otome visual novel from the nice folks at Idea Factory and Aksys Games, this time following the story of a rather unusual cafe located in Tokyo. You see, it's a popular hang-out for otherworldly beings including a fallen angel, a demon king, a beast-man, and more. Things get even messier when government agents show up to check in on all this weird activity. There will be almost certainly be smooching in the end, but who will you smooch? All kidding aside, the visual novels from this team tend to be quite well-written and I'm sure this won't be an exception.
My Riding Stables 2: A New Adventure ($29.99)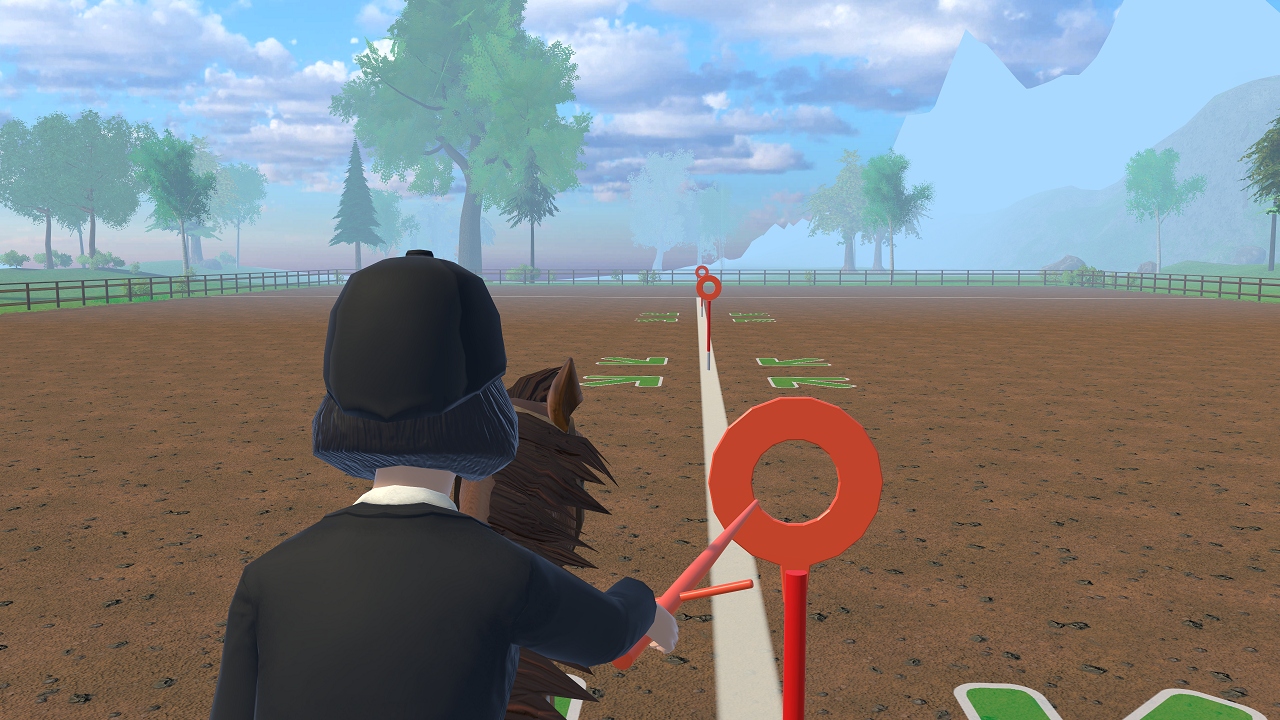 What to say about this one? It's the sequel to My Riding Stables! Good job, Shaun. Keep it going. Uh, it's a new adventure. Yes, smooth. There's an open world you can ride around in, and different breeds of horses to ride. There's a story mode, lots of riding and racing events, some mini-games, and new outfits you can unlock by finding treasure chests. There's support for local multiplayer for up to four people, though I'd imagine that's probably limited to specific events rather than letting you enjoy the open world together. I suppose this is the next best thing to really riding your horse through the local countryside in search of abandoned treasure boxes.
Chicken Police – Paint it RED! ($19.99)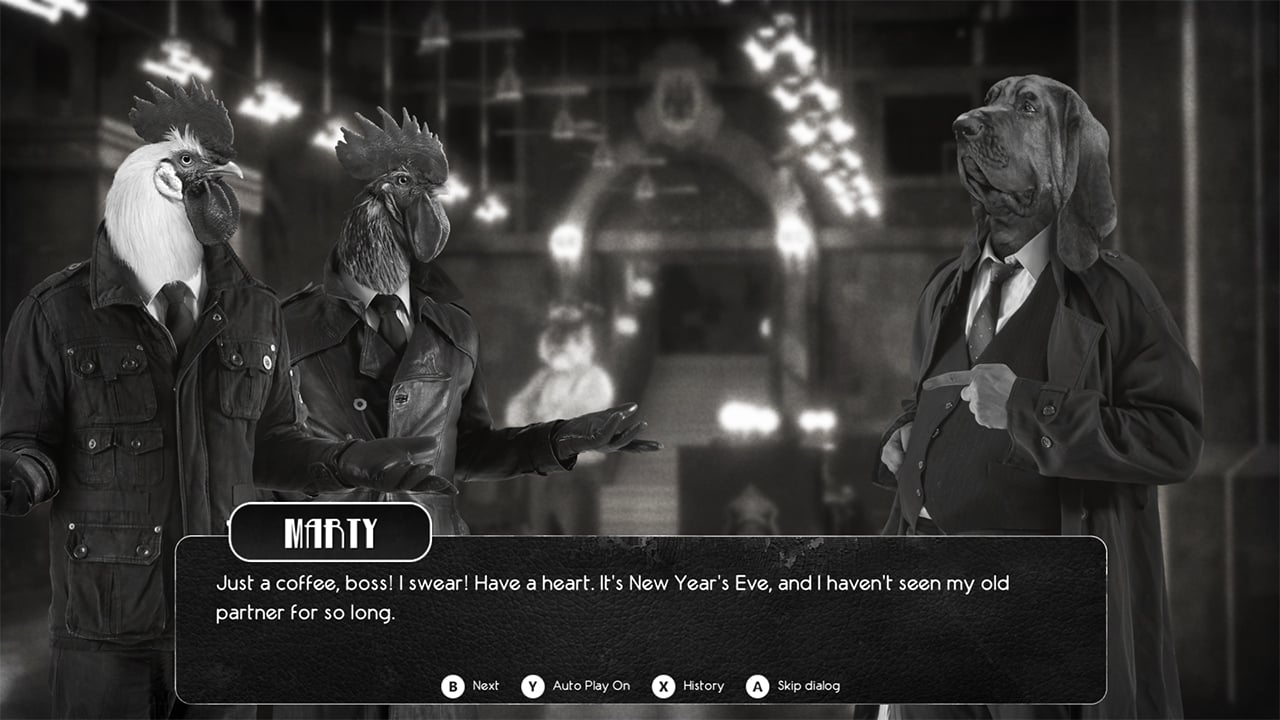 What the whatting what is this? I think… I think this is art? This is a cross between a traditional point-and-click adventure and a visual novel, telling a hard-boiled tale about a couple of detectives who used to be partners who have to come back together for their strangest case yet. Interrogate NPCs, collect clues, and explore the city in this film-noir style game. It's fully-voiced, and you can see from that screenshot that it looks fantastic. I'll be looking into this one personally, so don't be surprised to see a review pop up sooner or later. Definitely the weird pick of the day.
YesterMorrow ($19.99)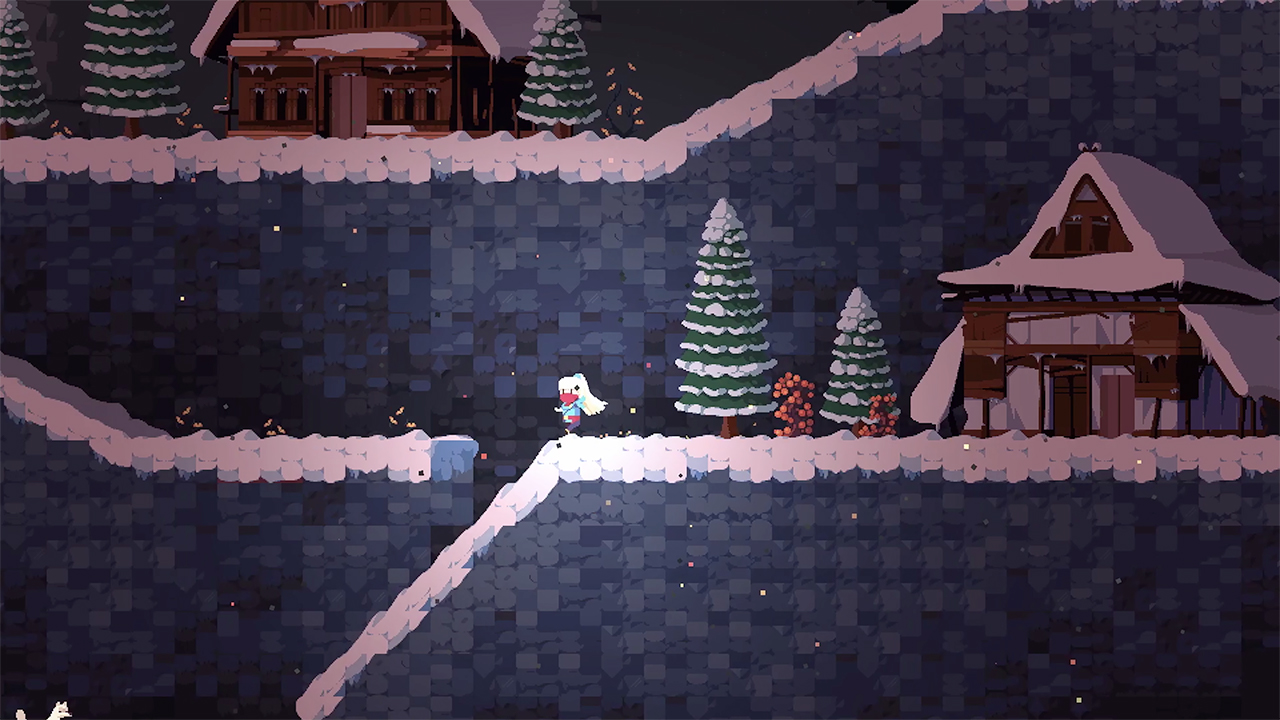 I had high hopes for YesterMorrow, as it seemed to have a really neat time-traveling Metroidvania concept. Unfortunately, the game feels unfinished in a lot of ways. The obvious technical problems are the most noticeable way it feels that way, and in that respect it's one of the poorer releases I've seen in a long while on the Switch. But there are also some rough bits to the design that I'd normally just chalk up as being the way it is were it not for the technical issues flagging this as a not-quite-cooked release. Whatever the case, it's very hard to recommend this in its current state.
The Pew Pew Bundle Vol. 1 ($44.99)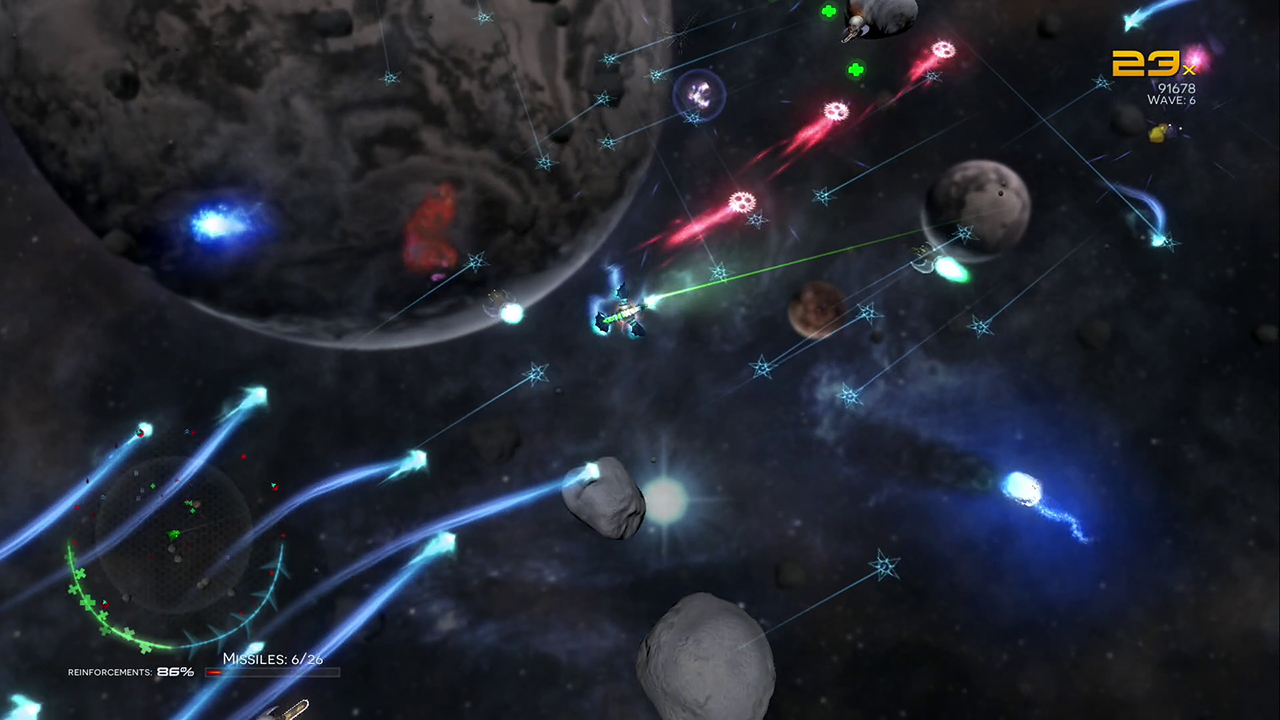 Another Digerati bundle. At this point they're really just shuffling around the same bunch of games into various combinations, by the looks of things. In this pack you get Black Paradox, Bleed 2, and XenoRaptor. And maybe Shikhondo? It's actually pretty confusing. The strapline on the store page says there are four games, the screenshot gallery on the web eShop shows four games, the "cover" art on the web eShop shows three games with Shikhondo but not XenoRaptor, and the description says three games and doesn't mention Shikhondo. Going into the eShop from a Switch shows only Paradox, Bleed 2, and XenoRaptor on all materials but still claims four games in the strapline. Your guess is as good as mine, really. They're certainly all games with shooting in them, and as usual wait for the deep discount and make sure to compare prices to make sure you're not getting hosed.
8-Bit Farm ($14.00)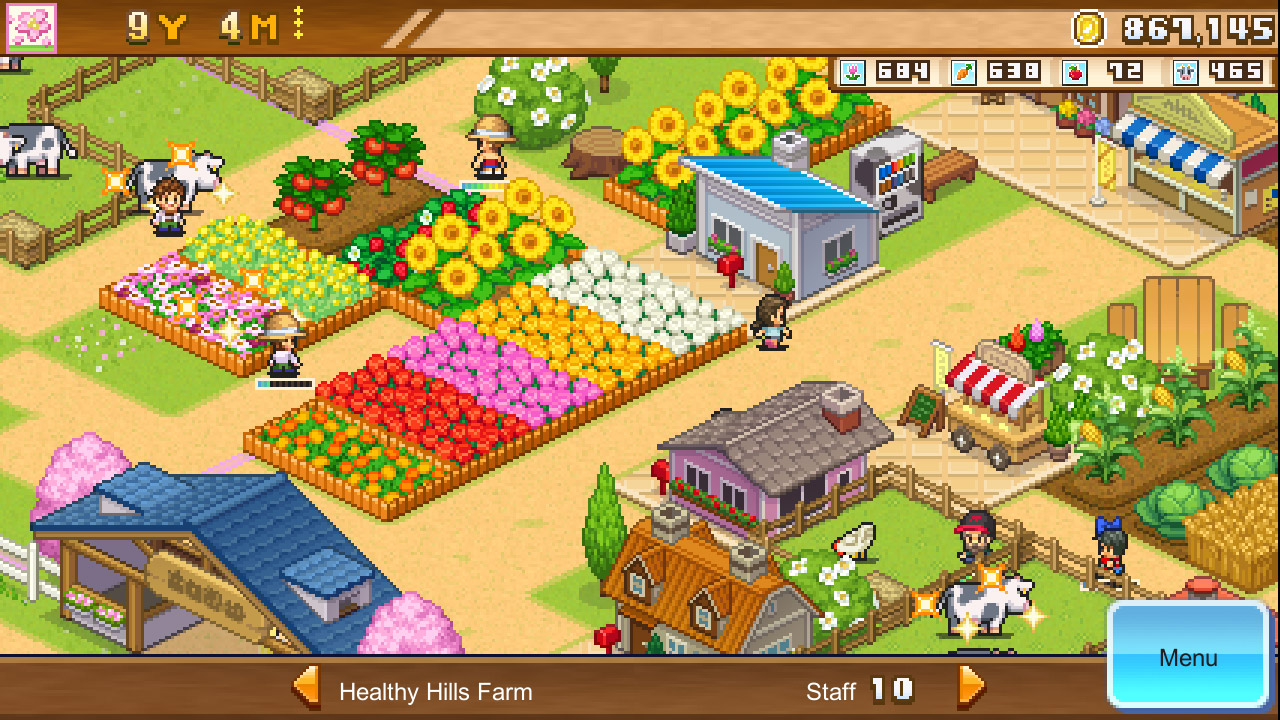 You know, I don't think that's 8-bit at all. Maybe a 16-bit console would have visuals like these, but even then it's iffy. Whether it's a Story or Pocket or 8-Bit, a Kairosoft sim is a Kairosoft sim, I suppose. This one has a farm theme, but the broad strokes are familiar. Build your farm, participate in contests and activities, and try to make lots of money. It's fine. Very engaging stuff if you aren't burnt out on the format yet. Not much to offer if you're tired of what Kairosoft has been shoveling for the last ten years or so. Also available on mobile for about a third of the price and arguably in a more comfortable-to-play form.
What The Fork ($17.99)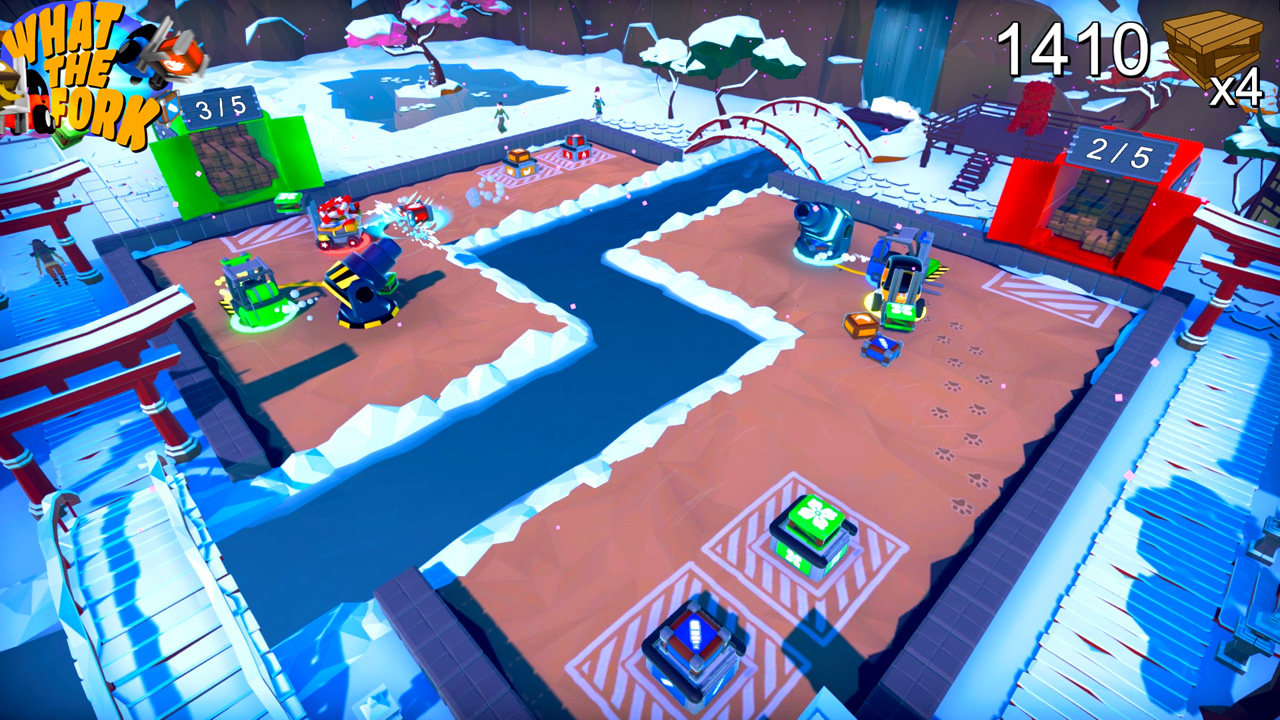 Ever since Shenmue showed game players the joys of driving a forklift way back in 1999, I've found myself often wondering when we would get a game that is exclusively about forklifts. There are probably some that I've missed over the years, but here is one such game. What The Fork is a local multiplayer-focused party game where you need to make use of your forklift to stack and deliver loads in 30 different stages. As you can tell by the title, the tone here is quite goofy. You can expect lots of wild elements in the stages that you'll have to make use of to win. Up to four people can play together in a variety of modes. It looks fun enough if you're the sort that likes to engage in party games with friends or family. As a single-player affair, I'm less convinced.
Dragon Lapis ($14.99)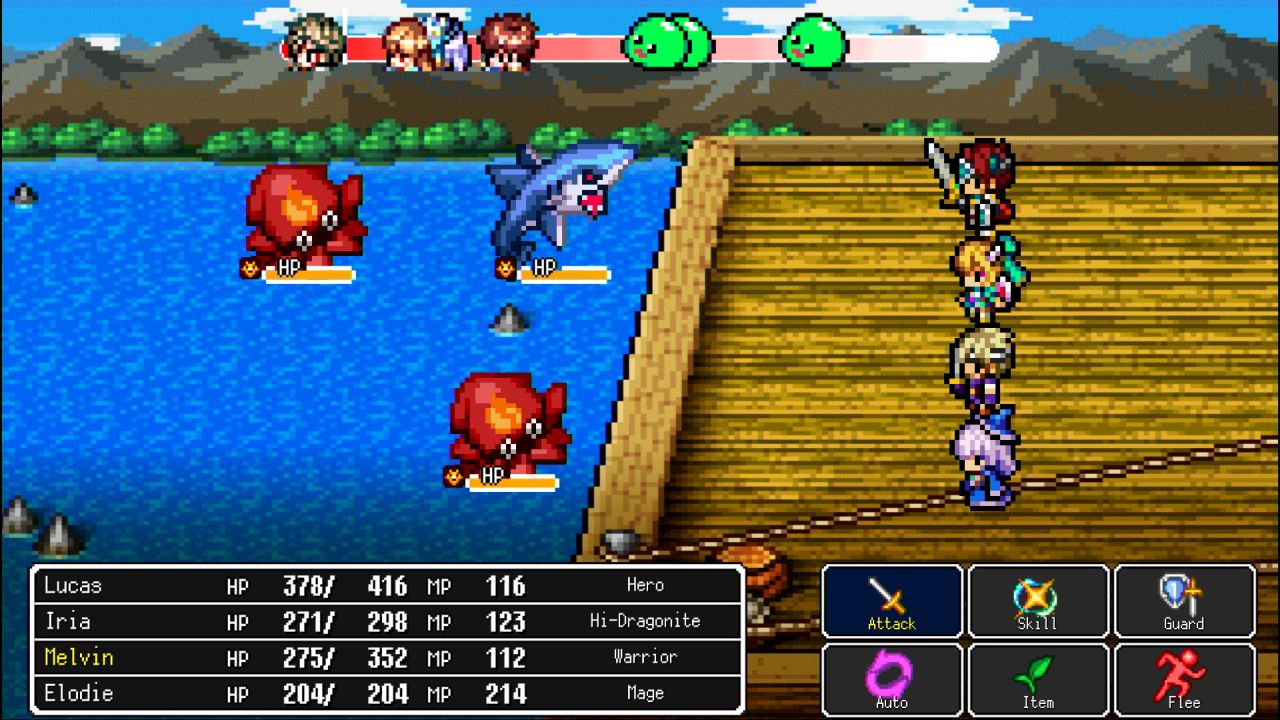 Okay, I know it's just a lick of paint on the usual EXE-Create game, but I tend to enjoy the more retro-styled games from the company. Maybe the simpler style helps me put my expectations where they should be. This one is decent as KEMCO RPGs go, mostly because it has a job system and music by the guy who did the soundtrack for Final Fantasy: Mystic Quest. Otherwise, it's what you expect from the pairing of this developer and publisher. Worth noting you can grab this on your mobile phone in perfectly playable form for about a third of the price of this Switch release, and there are no significant differences to be found here. Choose accordingly.
Crazy BMX World ($3.00)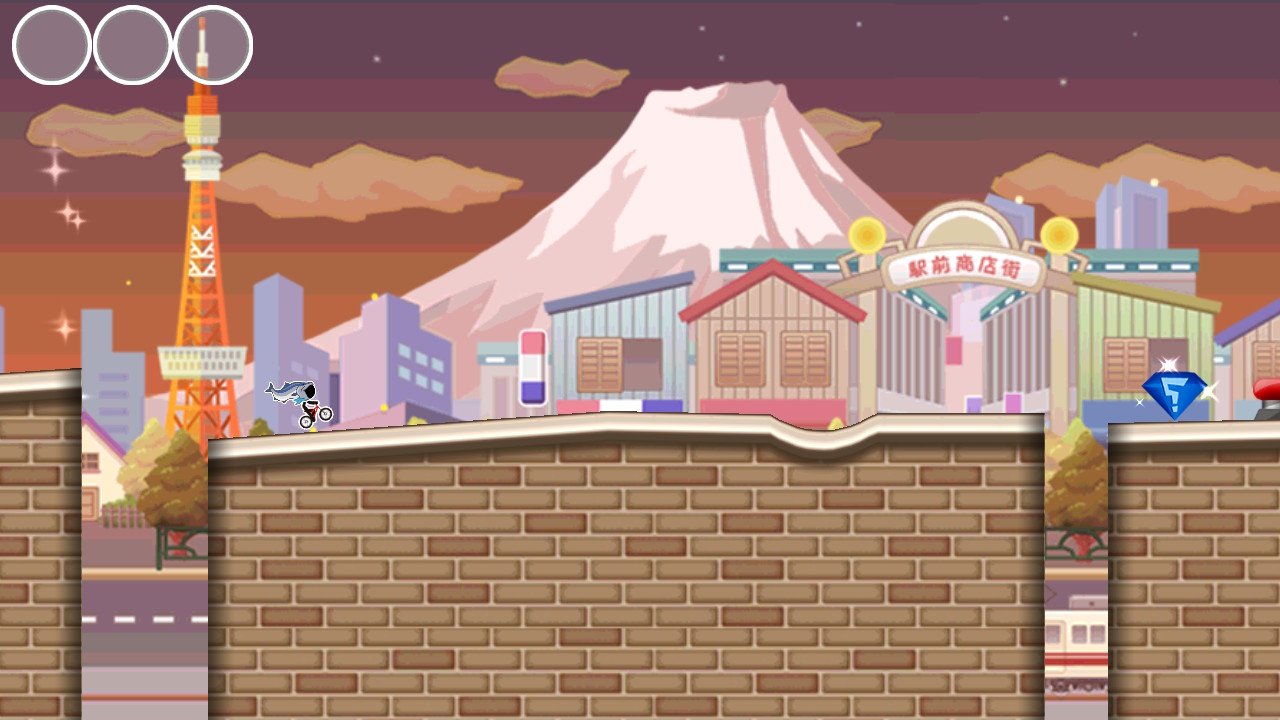 Yeah, you can see that screenshot. You're reading Switch news on a mobile gaming site. You know exactly what kind of game Crazy BMX World and how well you'll like it. The three dollar price isn't egregious, either. There are 295 stages, 40 different bikes, and a couple of different modes. Its low price and broadly appealing theme will likely make it enticing for some of you, and I have no reason to think this won't do what you'd expect it to do reasonably well.
Seven Knights -Time Wanderer- ($19.99)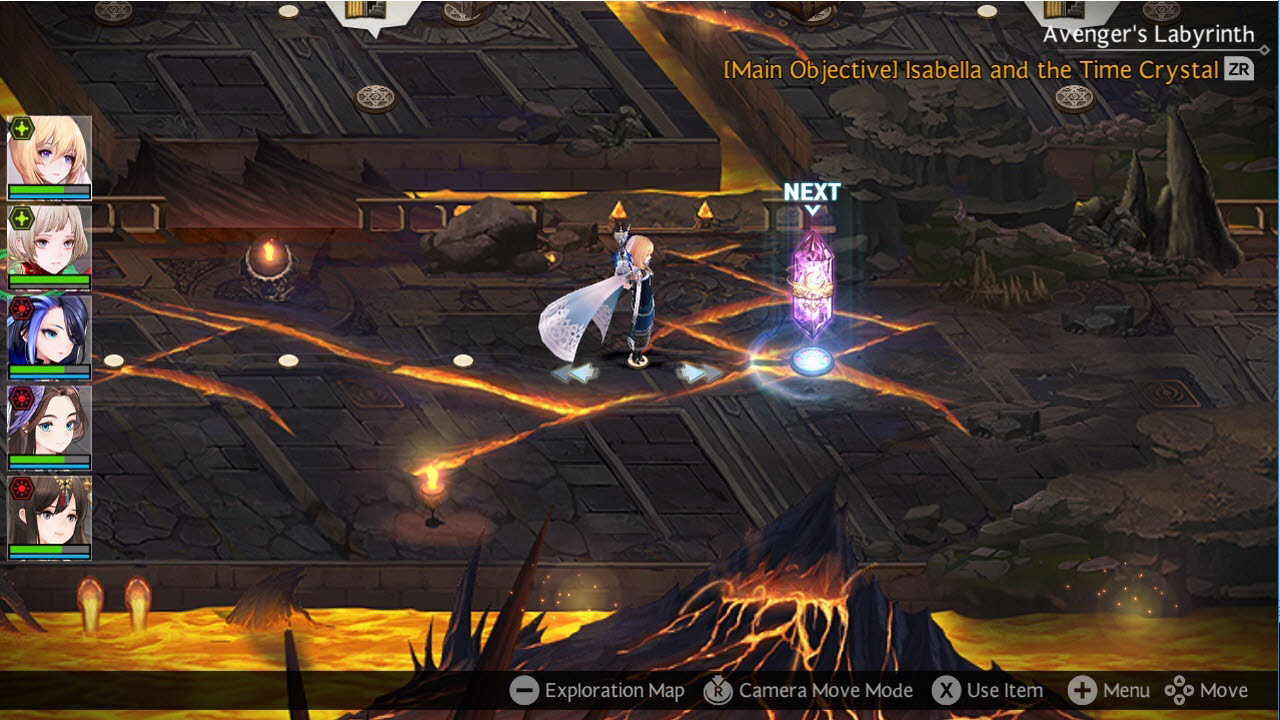 It's a personal fascination of mine when a free-to-play mobile game spawns a paid spin-off, so this is right up my alley. This isn't just Seven Knights making the hop to a paid console release. It's also Netmarble's first step into that sector. I'll be playing this and doing a review of it, but I'd say it looks pretty promising. Netmarble games have always had fairly nice production values and design, so the main question mark is in seeing if the developer has what it takes to handle a different, more finite style of RPG. There are extra purchases here, but they're just various costumes that have no in-game effects as far as I can see.
Sales
(North American eShop, US Prices)
Well, we know that list isn't going to stay that small for very long. This is what it is at the time I'm writing this, however, so we'll have to catch up on the rest tomorrow as usual. Not much in either list to worry too much about, though I suppose you could stock up on some Capcom games or act on that pre-order discount for Tropico 6. Otherwise, I recommend saving your money for what may come tomorrow.
Select New Games on Sale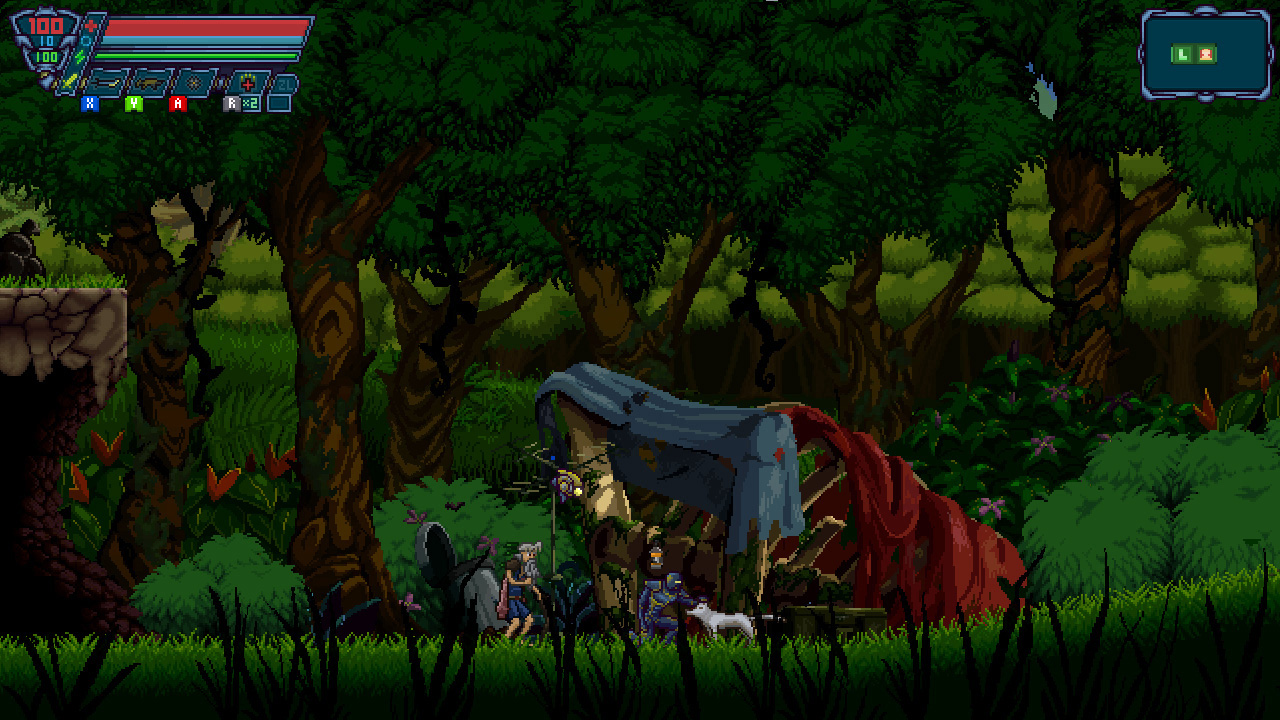 MindSeize ($21.59 from $23.99 until 11/10)
Breakpoint ($3.49 from $4.99 until 11/13)
The Ambassador: FT ($8.99 from $14.99 until 11/13)
Almost There: The Platformer ($1.99 from $9.99 until 11/13)
Gurgamoth ($1.99 from $9.99 until 11/13)
The Bridge ($1.99 from $9.99 until 11/13)
Tumblestone ($1.99 from $14.99 until 11/13)
Mastercube ($1.99 from $5.49 until 11/18)
Chinese Parents ($8.99 from $12.99 until 11/19)
Art Sqool ($6.99 from $9.99 until 11/19)
Lumo ($1.99 from $19.99 until 11/19)
Tiny Gladiators ($1.99 from $14.99 until 11/23)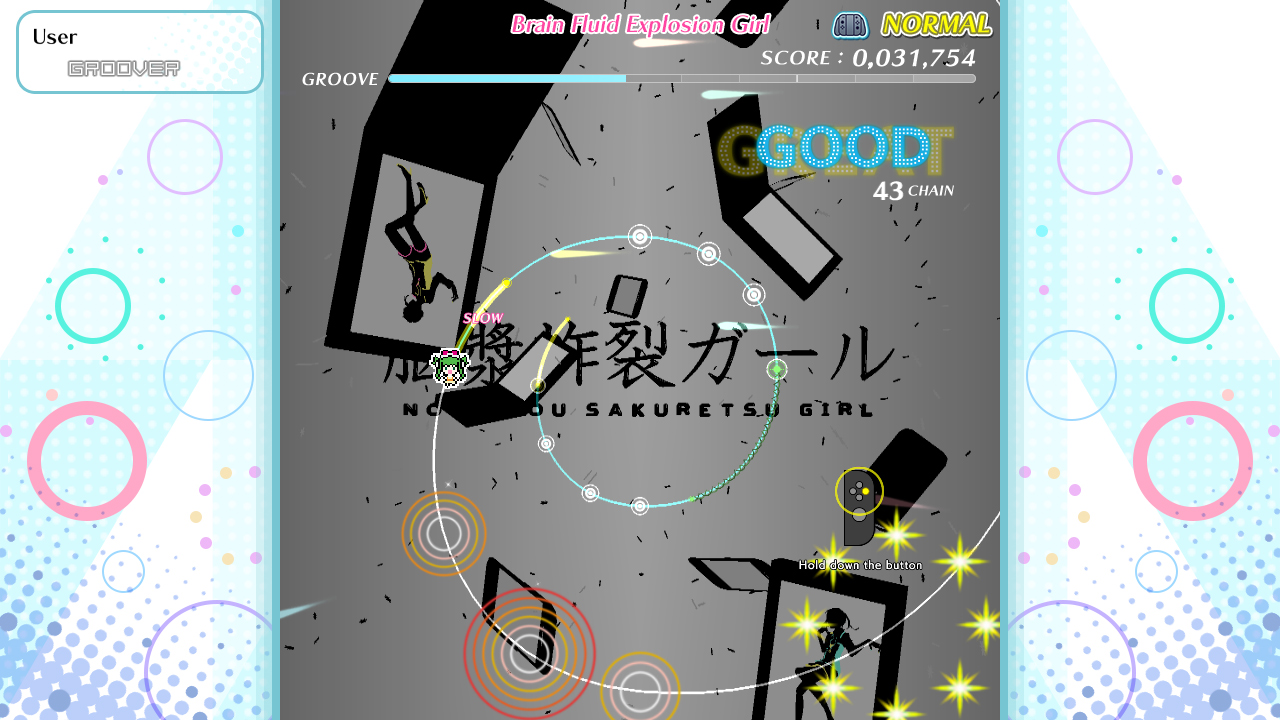 Groove Coaster Wai Wai Party ($44.99 from $59.99 until 11/24)
Mars Horizon ($17.99 from $19.99 until 11/25)
Dreamo ($13.49 from $14.99 until 11/25)
Takotan ($4.89 from $6.99 until 11/26)
Perils of Baking ($1.99 from $4.99 until 11/26)
Must Dash Amigos ($3.49 from $6.99 until 11/26)
Without Escape ($2.99 from $4.99 until 11/26)
Grizzland ($1.99 from $4.99 until 11/26)
Robozarro ($4.19 from $6.99 until 11/26)
Waifu Uncovered ($5.59 from $6.99 until 11/26)
Levels+ ($3.49 from $6.99 until 11/26)
Subsurface Circular ($4.79 from $5.99 until 11/26)
Sales Ending Tomorrow, Friday, November 6th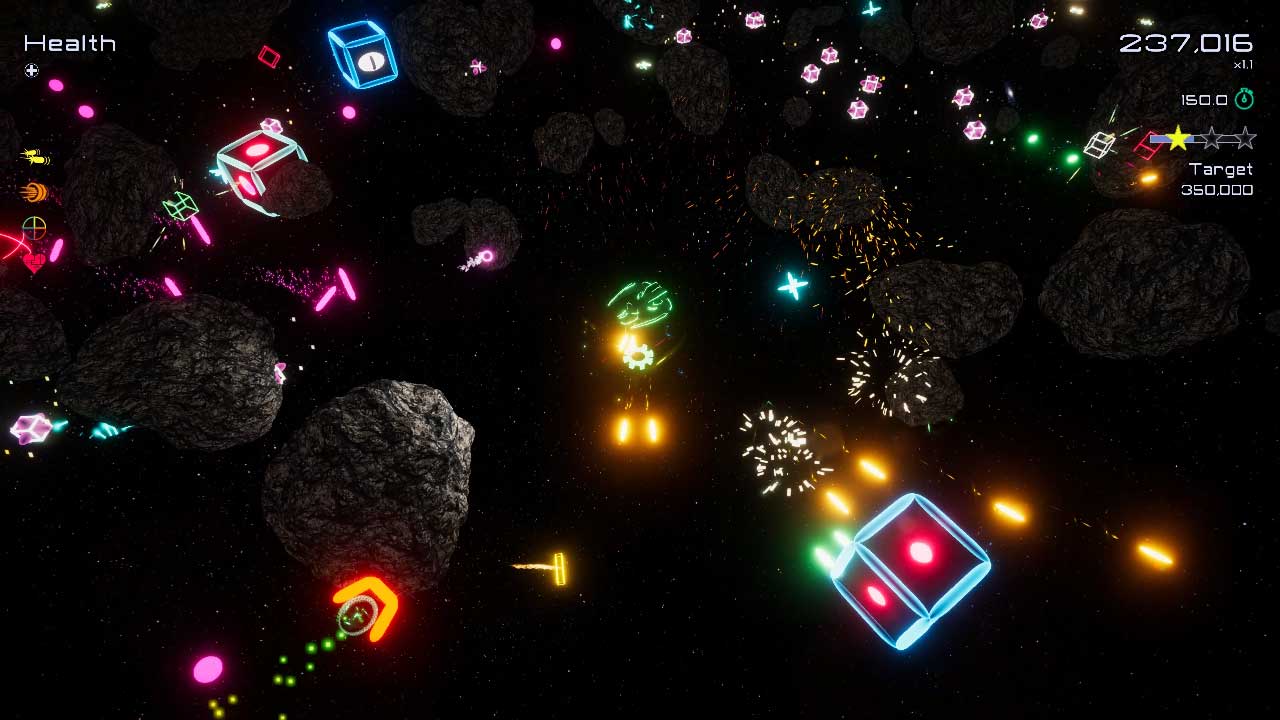 #Funtime ($8.99 from $14.99 until 11/6)
Alder's Blood ($9.99 from $19.99 until 11/6)
Car Driving School Simulator ($8.99 from $13.99 until 11/6)
City Driving Simulator ($5.99 from $11.99 until 11/6)
Death Squared ($2.99 from $14.99 until 11/6)
Deleveled ($6.99 from $9.99 until 11/6)
Detective Driver: Miami Files ($4.79 from $11.99 until 11/6)
Devil May Cry ($11.99 from $19.99 until 11/6)
Devil May Cry 2 ($11.99 from $19.99 until 11/6)
Devil May Cry 3 Special ($14.99 from $19.99 until 11/16)
Doggie Ninja Burning Strikers ($5.00 from $8.00 until 11/6)
Doggie Ninja Golden Mission ($2.00 from $8.00 until 11/6)
DragonFangZ ($12.49 from $24.99 until 11/6)
DreamGallery ($2.99 from $5.99 until 11/6)
Gas Station: Highway Services ($5.99 from $11.99 until 11/6)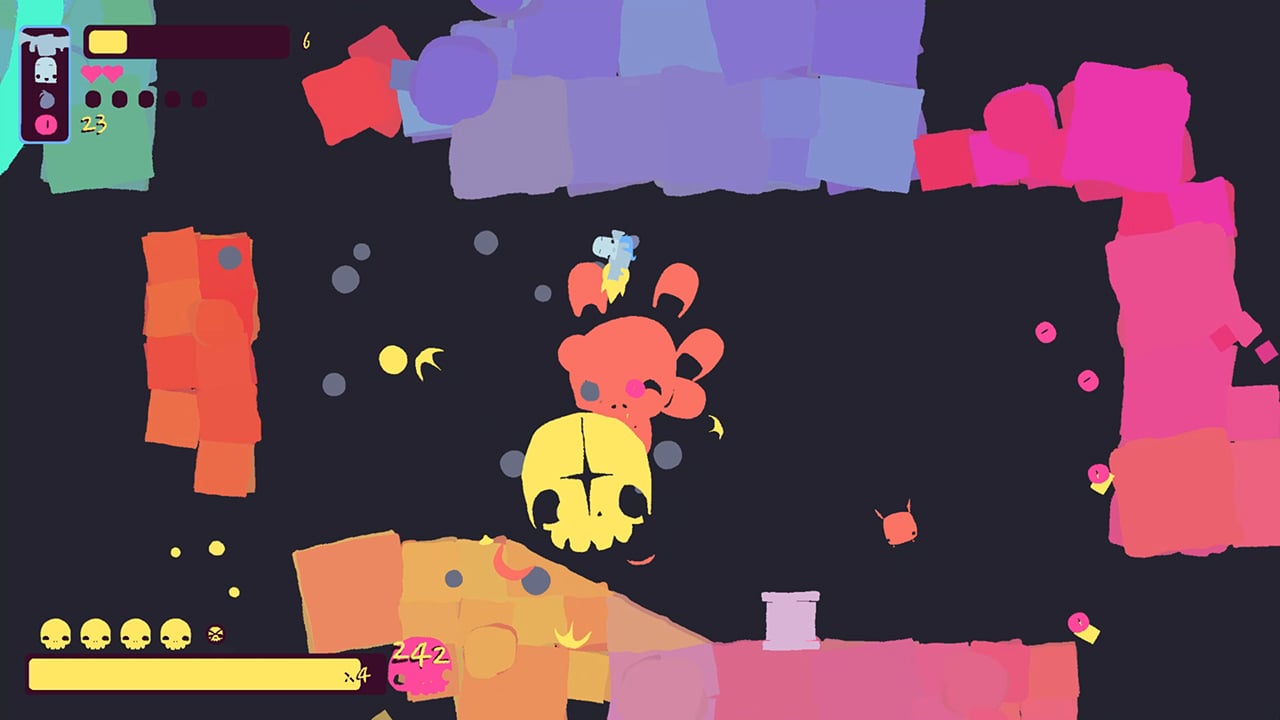 GONNER2 ($11.69 from $12.99 until 11/6)
Hidden Folks ($5.99 from $11.99 until 11/6)
I, Zombie ($1.99 from $4.99 until 11/6)
Liberated ($9.99 from $19.99 until 11/6)
NecroWorm ($1.99 from $4.99 until 11/6)
Onimusha: Warlords ($9.99 from $19.99 until 11/6)
Ploid Saga ($2.39 from $11.99 until 11/6)
Postal Redux ($8.99 from $9.99 until 11/6)
Resident Evil ($12.99 from $19.99 until 11/6)
Resident Evil 0 ($12.99 from $19.99 until 11/6)
Resident Evil 4 ($14.99 from $19.99 until 11/6)
Resident Evil 5 ($14.99 from $19.99 until 11/6)
Resident Evil 6 ($14.99 from $19.99 until 11/6)
Resident Evil Revelations ($7.99 from $19.99 until 11/6)
Resident Evil Revelations 2 ($7.99 from $19.99 until 11/6)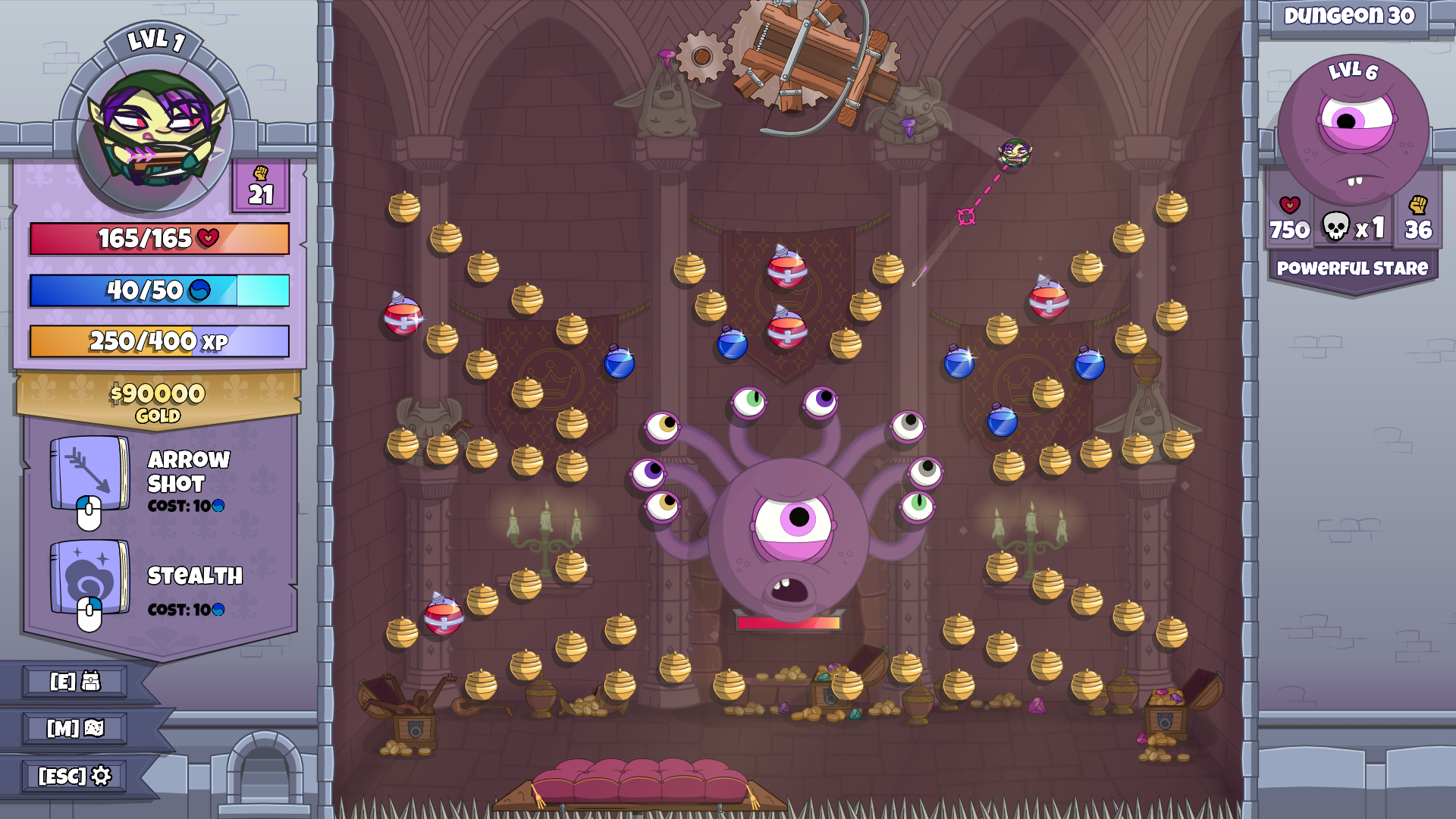 Roundguard ($10.99 from $19.99 until 11/6)
Stones of the Revenant ($4.99 from $9.99 until 11/6)
Supermarket Shriek ($17.99 from $19.99 until 11/6)
Tropico 6 ($44.99 from $49.99 until 11/6)
Unruly Heroes ($8.99 from $19.99 until 11/6)
That's all for today, friends. Tomorrow will see the rest of this week's new games drop, and we'll have some info about all of them. Descenders and Tropico 6 look to be the biggest of the bunch, but who knows what surprises may await us? We'll also have a big list of sales to look at, and if any big news pops up I'll try to fit that in as well. I hope you have an excellent Thursday, and as always, thanks for reading!