Crossfire: Warzone has been constantly updated since it first launched earlier this year with the developers keen to keep the strategy title exciting. The latest update introduces a game mode called Capital Takeover War that aims to increase the number of players engaging in PvP.
It will take place every fortnight in the middle of the field map found on each server that's at least 90 days old. Here alliances will fight for dominance to become recognised as the strongest on the server. Whichever alliance emerges victorious will see their leader granted a special title.
The leader can then give this title to another six members of the alliance, granting them special buffs. During the next two weeks, the winning alliance will receive tax from the rest of the server's alliances based on the resources they've collected within their base. After the two weeks, the process of determining the strongest alliance will begin anew.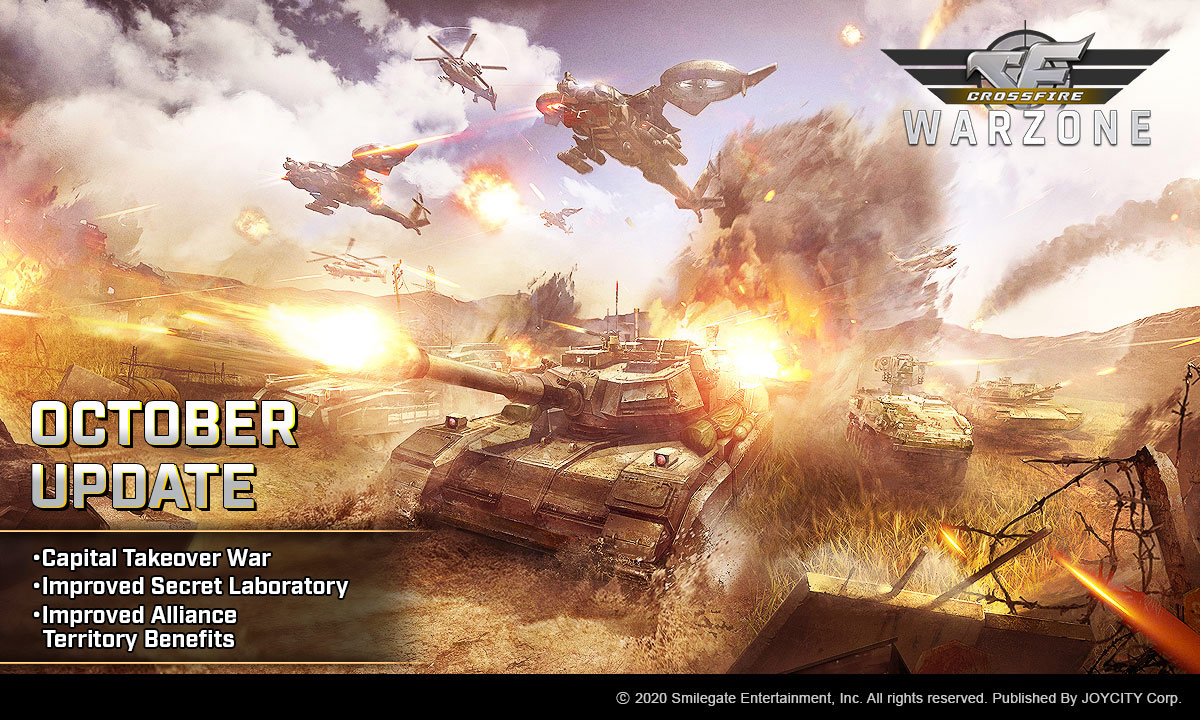 That's not all the changes, however. The in-game diplomatic system has also been altered so players get some extra bonuses. This will include rewards for eliminating terrorists or collecting resources within the alliance force system and alliance territory.
Meanwhile, there have been some changes to the Secret Laboratory content. This new system will give players a choice of several difficulty settings and the units on each floor will now have a variety of characteristics to keep things interesting.
If you're on the lookout for a new strategy title to play on your phone, you can download Crossfire: Warzone for free right now on iOS and Android.
Sponsored Content
This article is sponsored content written by TouchArcade and published on behalf of Joycity to promote the latest update to mobile strategy title Crossfire: Warzone. For questions or comments, please email [email protected]