Originally a series of one-minute animated shorts that aired in Japan under the name Aggressive Retsuko, Aggretsuko gained a more mainstream worldwide audience with its full-fledged series on Netflix which debuted in 2018 and is gearing up to enter its third season. The series centers around Retsuko, an adorable red panda who works in a corporate setting. But don't let the cutesy style fool you, Aggretsuko deals with some heavy topics and has some very adult themes and humor, which has earned it critical praise since its debut on Netflix a couple of years ago. Now series creators Sanrio and HIVE Co., in conjunction with ACT Games, are giving Retsuko her very own mobile game called Aggretsuko: The Short-Timer Strikes Back!
In the series, Retsuko works in the Accounting Department of the Carrier Man Trading Co., and despite her dreams of being a big-time career woman in the corporate world, the reality is that her coworkers are all annoying jerks and frustrate her to no end. Adding to all the stress, now Carrier Man is moving offices and Director Ton has put Retsuko in charge of designing the office interior. Aggretsuko: The Short-Timer Strikes Back is a blend of office designing game and match-3 puzzler. The more puzzles you complete the more stars you can earn, which you'll then use to buy the various furniture and decorations for your office.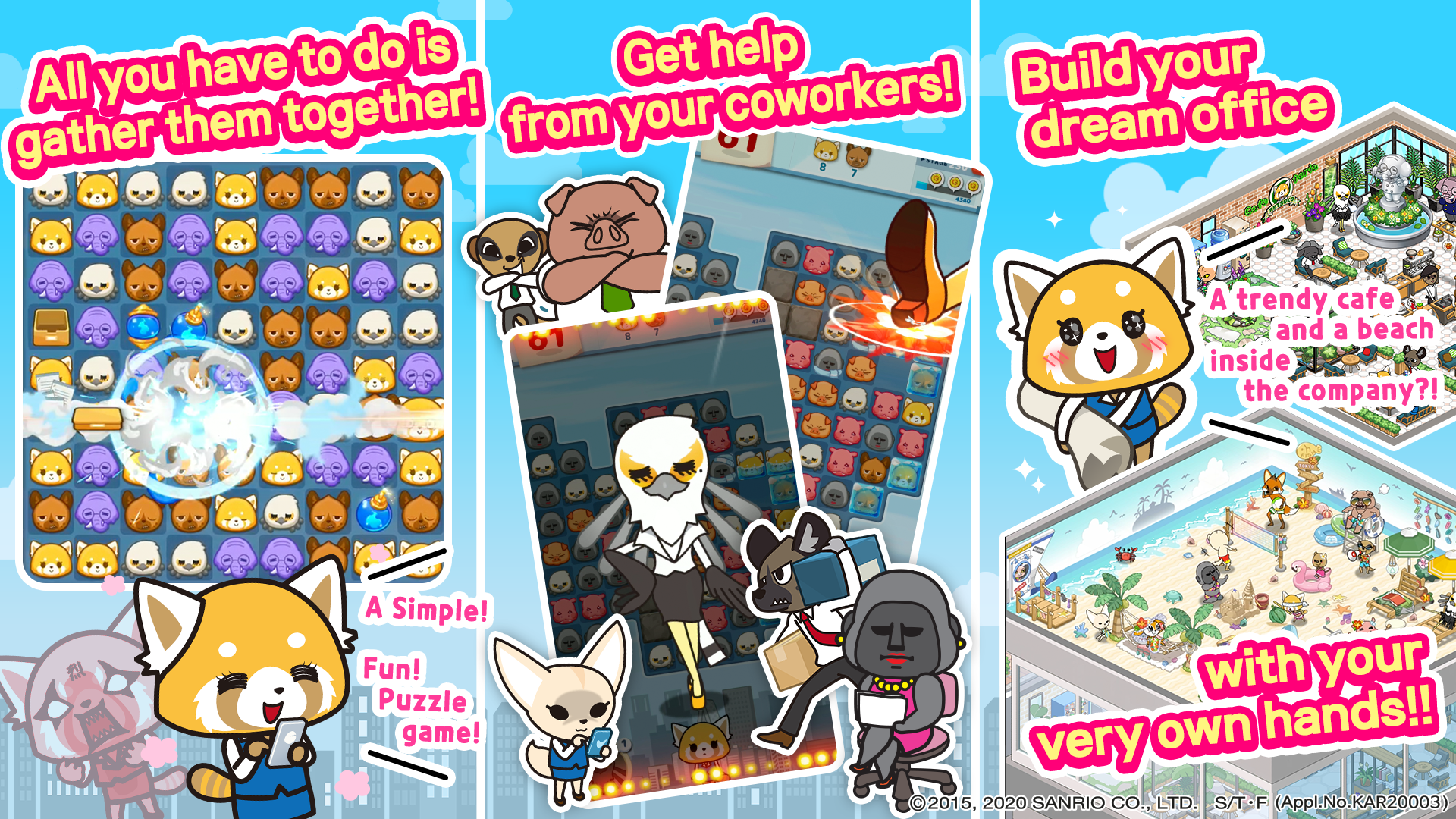 Of course, you can expect many of the other characters from Aggretsuko to appear in the game, and as is the case with many free to play mobile games, Aggretsuko: The Short-Timer Strikes Back is currently running a pre-registration campaign where you can land yourself the sassy sidekick Fenneko as a bonus character. All you need to do is head over to the pre-registration website where you can find links to pre-register for both the iOS version and the Android version of the game. The bonus only applies until the official launch of the game, which is next week on July 28th, so be sure to hurry and pre-register now to get in on some Fenneko action.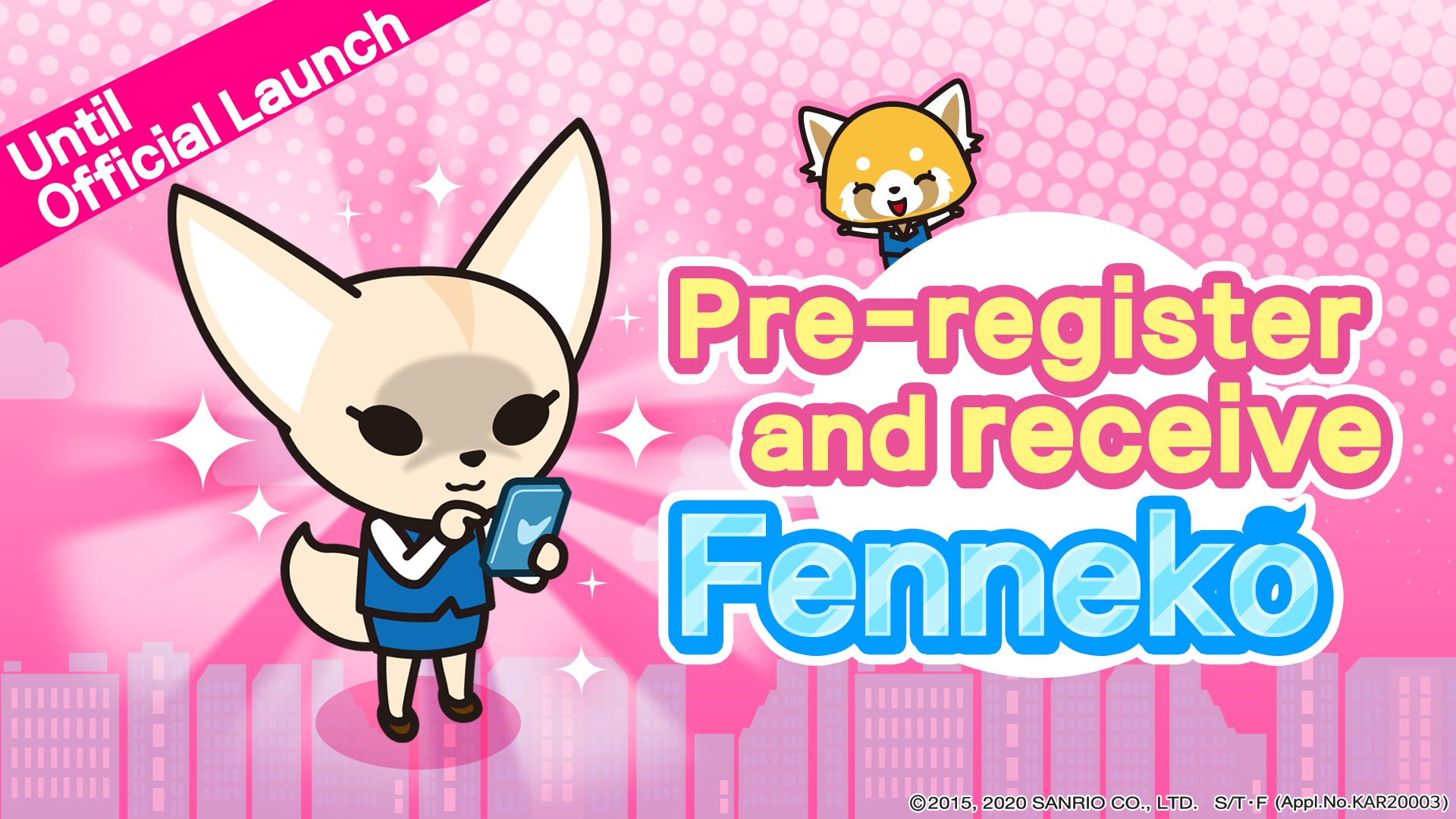 One other really cool aspect of Aggretsuko: The Short-Timer Strikes Back is that it will feature 100 of the one-minute episodes of the original Japanese series inside the game. You'll be able to unlock these episodes as you play and progress through the stages in the game. This seems like it will be a neat bonus especially for those who are only familiar with Aggretsuko by way of the Netflix series, as now you can see where that originated from. Aggretsuko: The Short-Timer Strikes Back sounds like a fun puzzler and a cool bit of fan service for people who enjoy the show, so be sure to pre-register for your Fenneko bonus character and look for the game to launch on both iOS and Android on July 28th.
Sponsored Content
This article is sponsored content written by TouchArcade and published on behalf of Sanrio and HIVE, Co. to promote the pre-registration campaign for their upcoming mobile game Aggretsuko: The Short-Timer Strikes Back . For questions or comments, please email [email protected]