Hello gentle readers, and welcome to the SwitchArcade Round-Up for July 16th, 2020. Today's article is all about those new releases, and there are a ton of them. Not a lot of great games in today's mix, but there are a lot of decent ones. We've got summaries of all of them, as usual. In a bit of a change from the typical Thursday, we've also got a rather large list of new sales as well. Don't get too excited, though. It's most one publisher, and not a very prestigious one. Well, let's see what we've got!
New Releases
Radical Rabbit Stew ($15.99)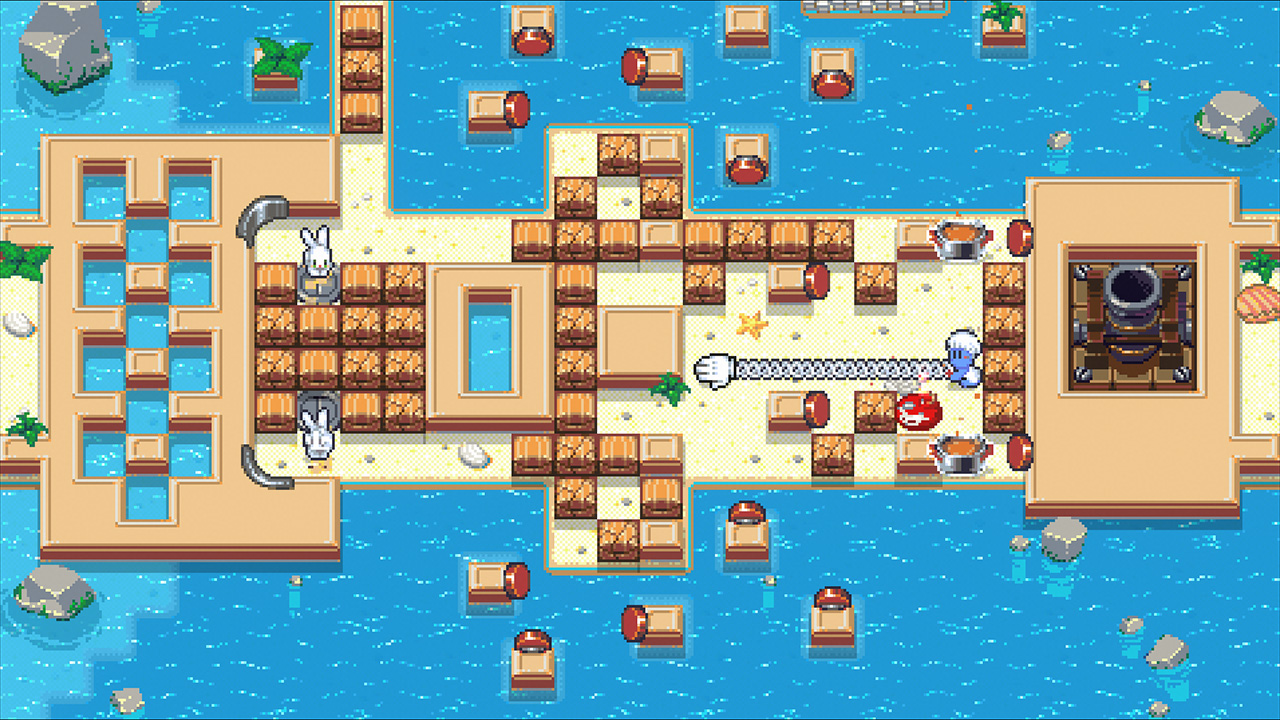 SwitchArcade Highlight!
Yeah, this one is neat. This pays some clear homage to classic games like Bomber Man or Kickle Cubicle, but it does its own thing for the most part to great effect. You're a chef and you need to whack all of the rabbits on each stage into the stew pots. Watch out, or you may be the one who gets eaten. It's a bit of puzzle and a bit of action, and it works rather well. The cute pixel art is the cherry on top of the sundae. In addition to the single-player mode, there's also a local multiplayer mode for up to four players. You compete to see who can whack the most rabbits while everyone messes with each other. This one is right up my alley, at the very least.
Arcade Archives Kangaroo ($7.99)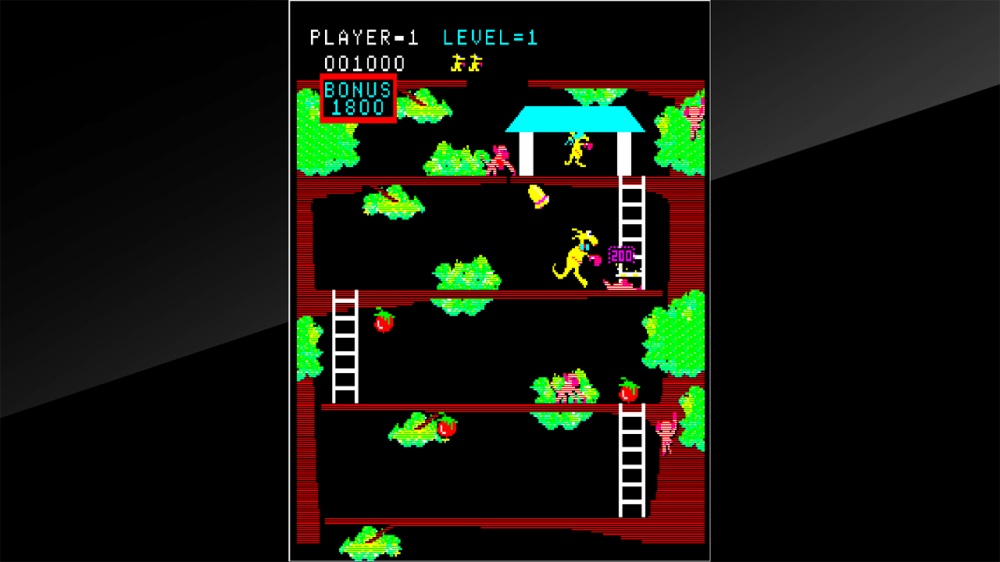 Back in 1982, a pre-Sunsoft Sun Electronics released an arcade game heavily inspired by Nintendo's Donkey Kong which went on to gain some fame when Atari decided to back it in the West. The game even got included in the Saturday Supercade animated series on CBS, easily the least-famous game to earn that distinction. These days, Kangaroo has been largely forgotten, but there's still some fun to be had with it. You play a mother kangaroo who needs to rescue her child from some mischievous monkeys. Hamster has done its usual good work with bringing this game to the Switch, so if you have some happy memories or just want to dip into an interesting bit of gaming history, you'll be well-treated with this release.
Waifu Uncovered ($6.99)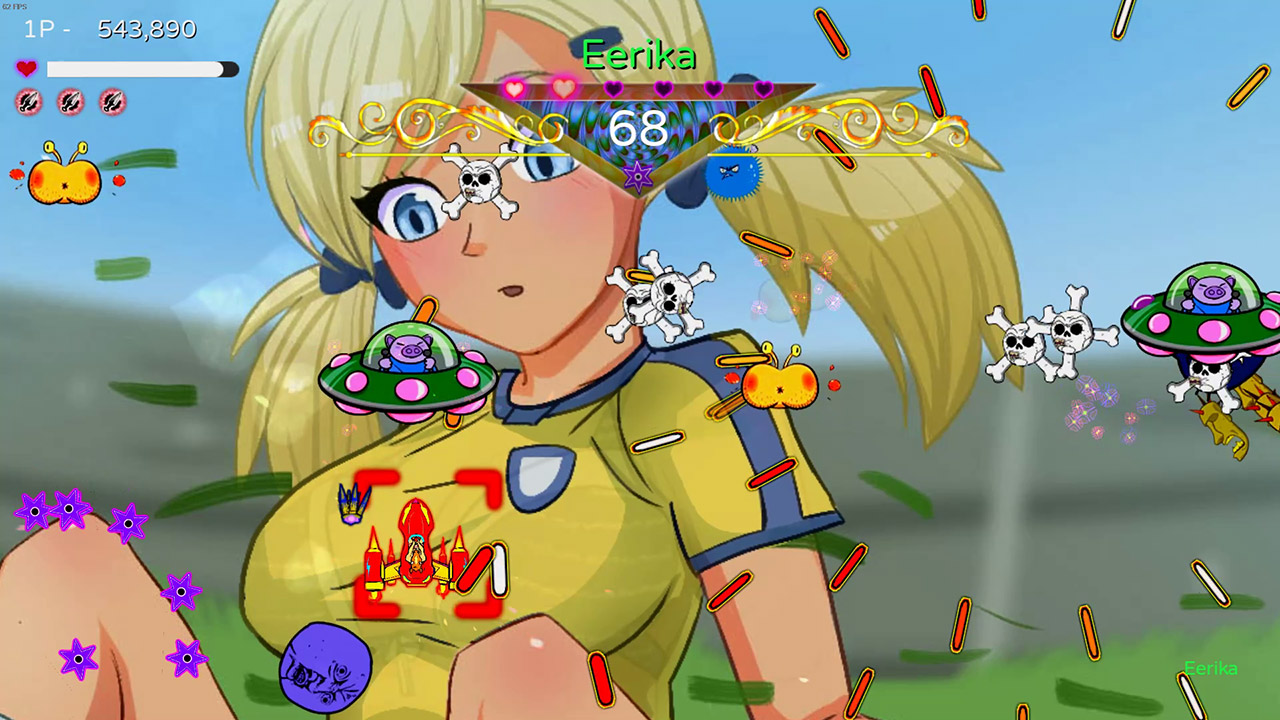 There are tons of shoot-em-ups on the Switch, but this is the only one where the objective is to strip anime girls of their clothes, which have apparently been infected by an alien virus. So, you know, you're helping. There are eight girls in all, and fair warning: this gets surprisingly adult in terms of the level of nudity on display. There are different ships to use and lots of enemies and bosses to defeat, but you're not going to be playing this for the quality of the shoot-em-up action. It's incredibly mediocre in the mechanical sense, and there are probably at least 30 better vertical shooters to play on the Switch. Somehow, I think Waifu Uncovered will find an audience anyway.
Golf ($9.99)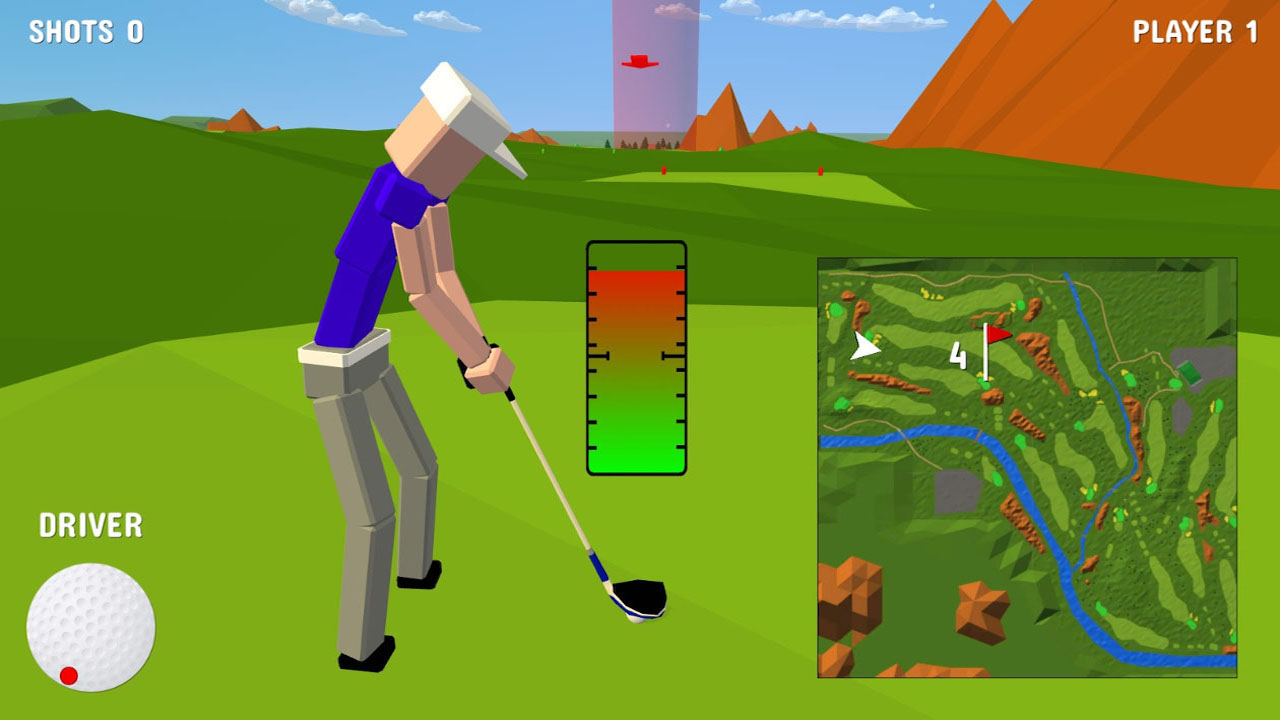 Aw heck, it's Sabec. This game has all the hallmarks of our cherished eShop kusoge provider: miserable graphics, absolutely no originality, a generic title, less depth than virtually all of its peers regardless of their age, and a price that feels ten times higher than it should be on the sunniest day of the week. The original NES Golf has more to offer than this game. But hey, it at least allows you to play a two-player mode via local multiplayer. That's above and beyond what expect from this publisher.
Caretaker ($7.99)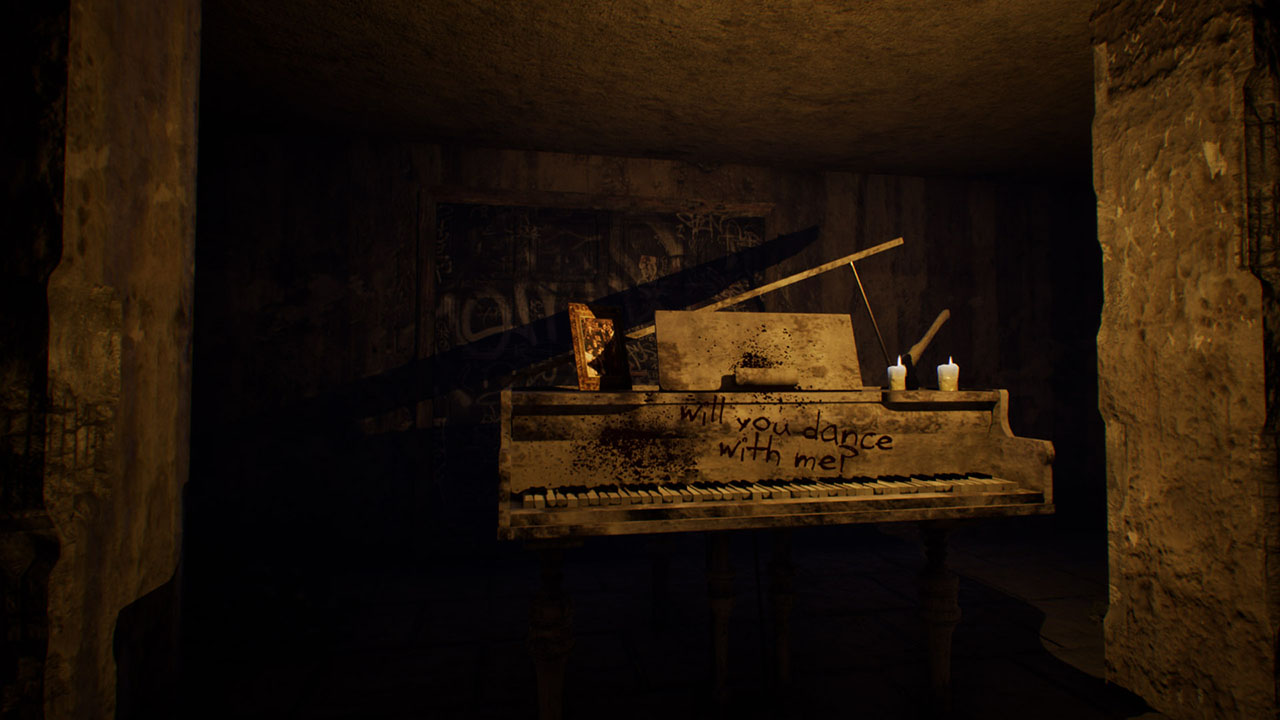 A first-person horror game that mostly involves walking around and occasionally hiding, Caretaker puts you in the shoes of a journalist investigating the scene of a mass murder. A caretaker brutally murdered his co-workers a long time ago, and the buildings that played host to the massacre have remained largely abandoned since as they're said to be haunted. You're there to try to piece together what exactly happened that night, and why the caretaker went off the way he did. Don't get too excited, as the game doesn't really seem interested in answering any of the story questions it raises. A really short game with very little replay value, Caretaker is really only going to appeal to die-hard horror fans.
We Should Talk. ($6.99)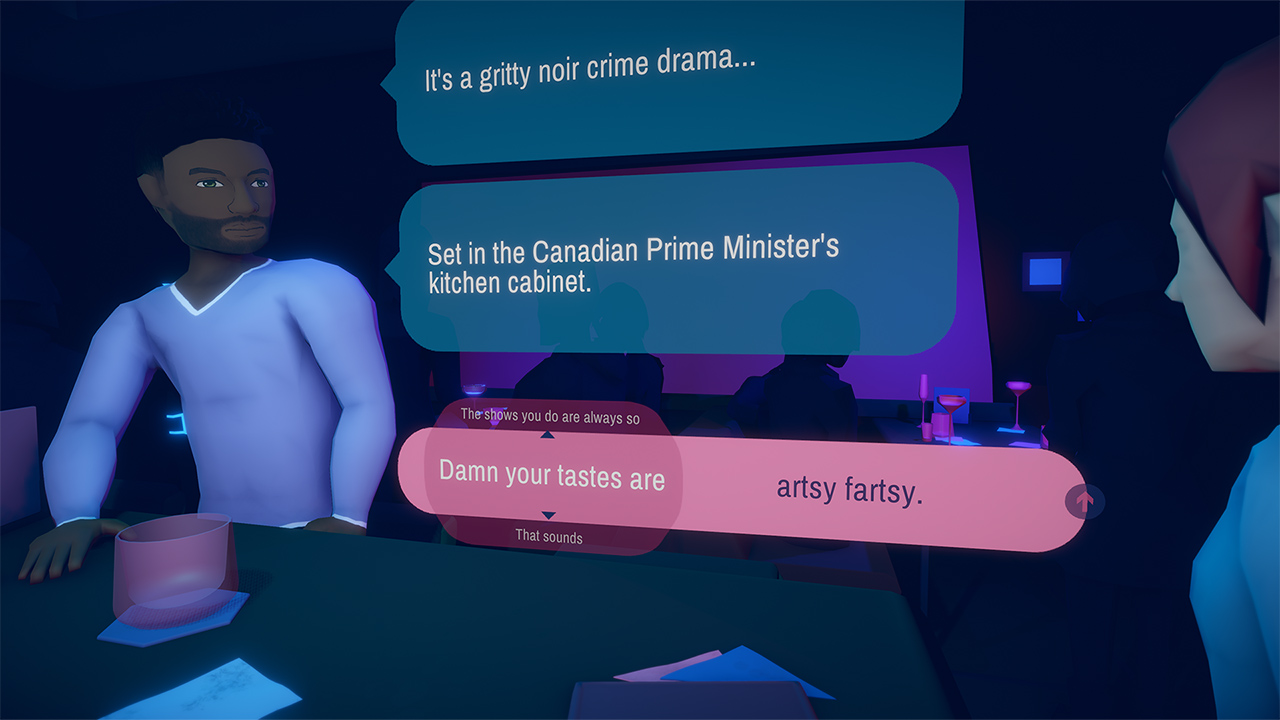 This is a very brief narrative game where you're trying to maintain conversations with your in-game partner, friends, and strangers. You're out at the local bar chatting with whoever happens by, but you're also texting with your significant other in what can be considered a rather important point of your relationship. Choose your words carefully and you may avoid ending the night single. A playthrough takes about fifteen to twenty minutes at most, but you're encouraged to replay to see different outcomes. There's some good writing here in the moment-to-moment conversations, but I found myself a little underwhelmed with the game as a whole. Good set-up for a game, if nothing else.
Never Breakup ($9.99)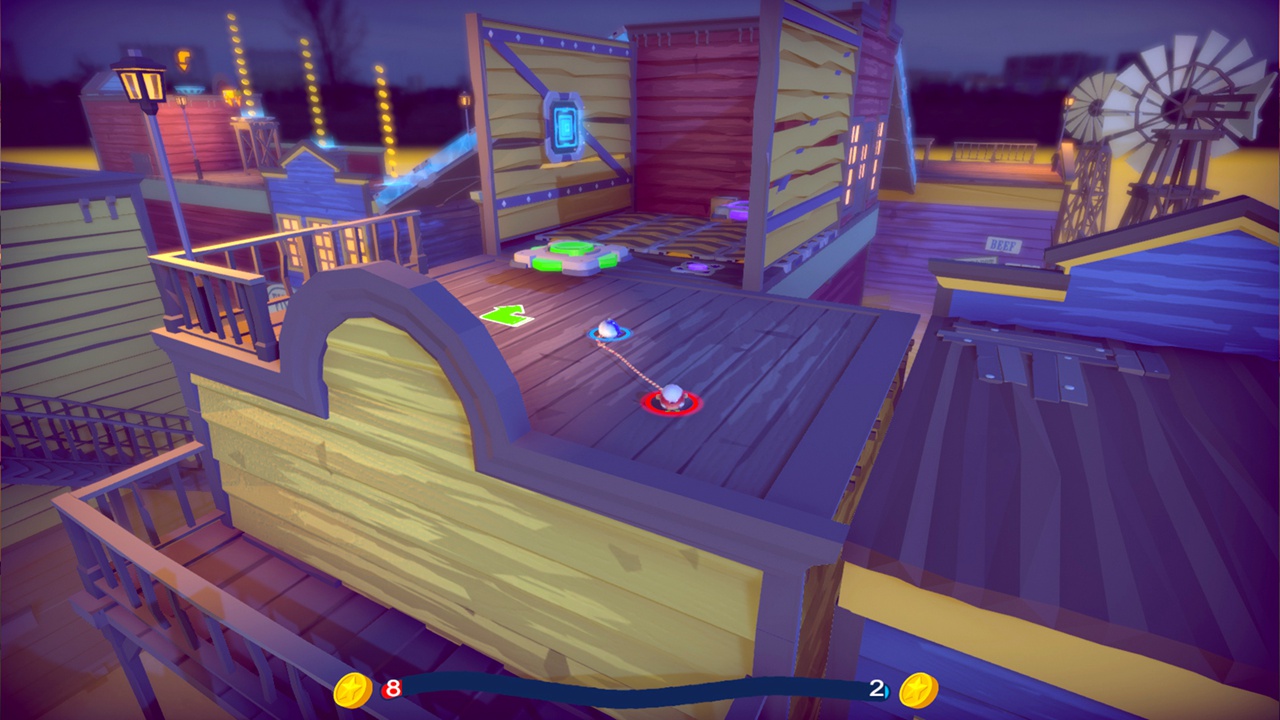 Well, this game's title has opinions on that last game, doesn't it? This game's take on relationships is a bit different, putting you and another player in control of two characters who have to make their way through a variety of levels and challenges while bound together. You can play alone, but you'll have to control both characters to do so. There are a variety of different environments and plenty of collectibles and goodies to unlock, along with some mini-games that can be enjoyed with even more players. No online multiplayer here, but that's hardly unusual these days. Clear a spot on the sofa for another human in order to get the best experience here.
Tanky Tanks ($5.99)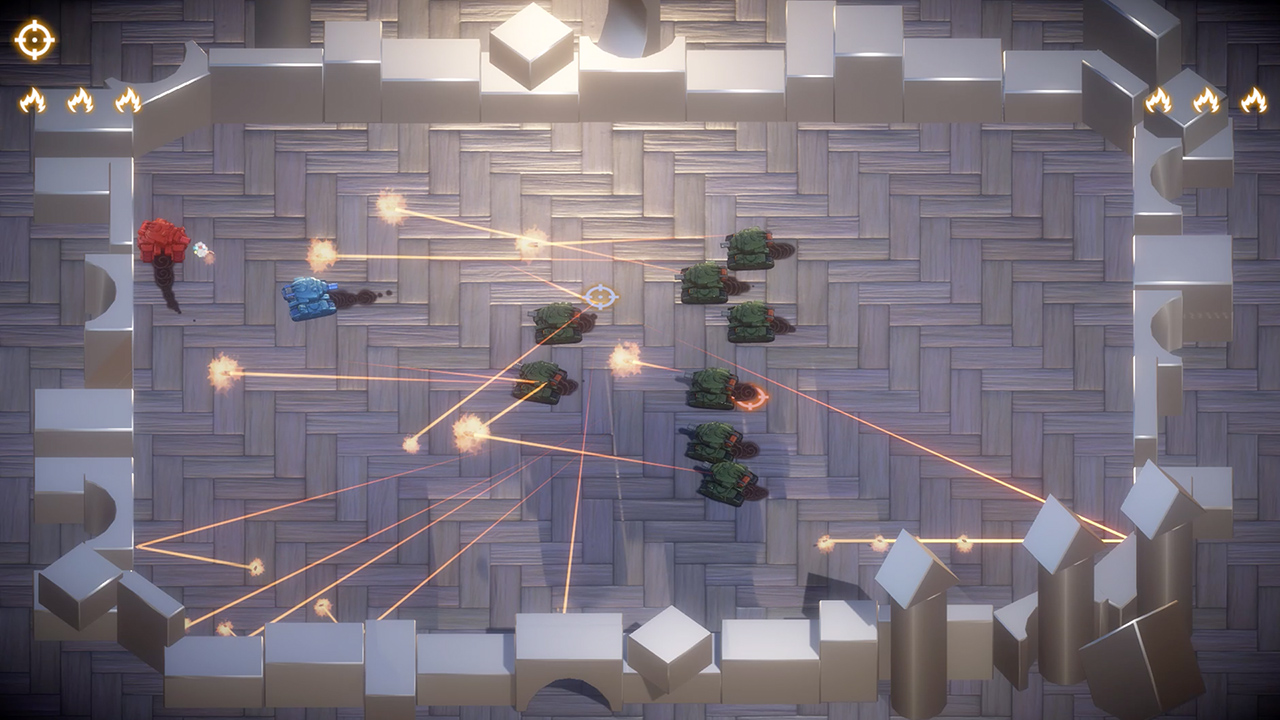 It's the year 2020 and we're still riffing on Atari Combat out here. Tanky Tanks offers a four-player local multiplayer mode, and anyone who has gone a few rounds with an Atari 2600 can probably guess how that all works. There's also a single-player campaign here where you battle tanks controlled by the CPU, and a two-player co-op mode where you can team up and try to beat the computer opponents. I won't say I haven't had fun with this kind of thing in multiplayer over the decades, but I tend to get bored of these games quickly. The price is at least reasonable, so it won't cost you much if you have different feelings from me about tank battle games.
#Funtime ($14.99)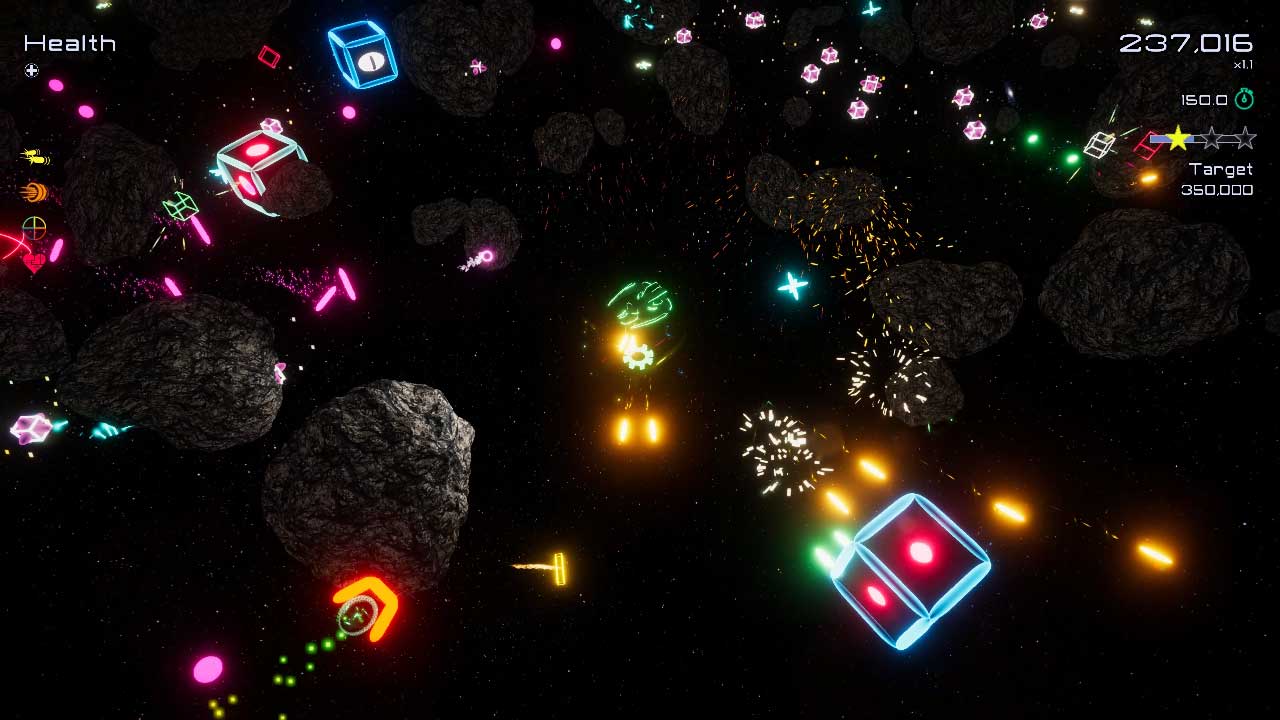 HashtagFuntime is a more colorful take on the whole twin-stick shooter concept than we usually see these days. Aside from shooting enemies, you'll also earn extra points by coloring the playfield. There's an upgrade system here because apparently you can't have a game like this now without such things, so you'll inevitably get more powerful the more you play. There are more than 50 levels to play, 8 different gameplay modes, and a cool soundtrack backing the action. The most distinctive part of the game is in its bright, vibrant visuals, which remind me an awful lot of the legendary Geometry Wars. Otherwise, it's another solid twin-stick shooter on a system that has a whole lot of those.
Home Run High ($14.00)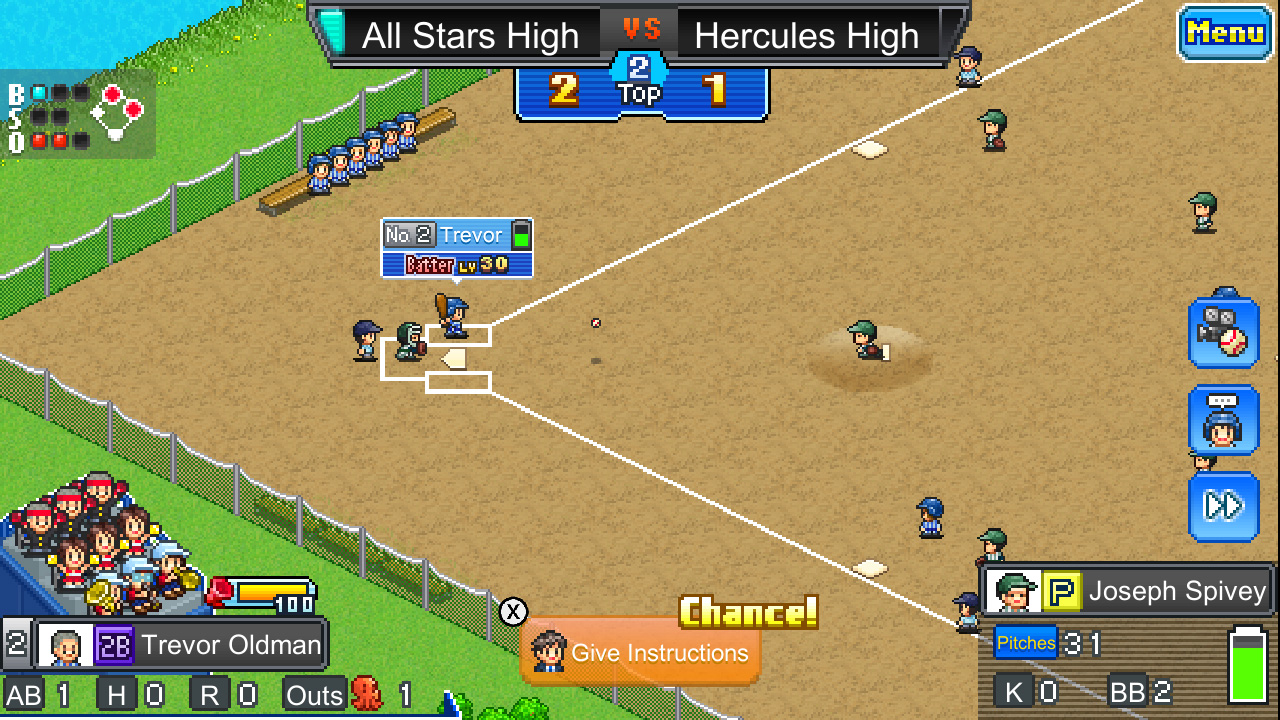 You know how some Americans are a bit obsessed with college football? A lot of Japanese people are the same way with high school baseball. And thus, we have the latest Switch port from Kairosoft, which sees you building and managing your own high school baseball team. This one follows pretty closely in the footsteps of previous Kairosoft sports sims, so you should expect a whole lot of facility building and training with only a light version of the actual sporting events. All the usual comments apply, of course. If you're tired of Kairosoft games, this won't convince you otherwise. If you're still hungry for that flavor, Home Run High won't let you down. And as always, you can get it cheaper on mobile without really giving anything up in the process.
Tales from the Dragon Mountain 2: The Lair ($9.99)
Those looking to scratch their hidden object adventure itch may find this mobile port to be to their favor. The visuals are okay, the puzzles are passable, and the story… okay, the story is kind of weak, but how about those puzzles? Among fans of this sort of thing, this game seems to be reasonably well-liked. Regular readers know I'm not all that big on games like this, so I'll refrain from commenting too much. The story sees you playing as Mina as she heads out on a journey to stop Lord Strix from reviving his wicked army. Will she be able to put an end to him for good this time? I mean, the odds are pretty good. After all, this game hit other platforms more than a half-decade ago and there still hasn't been a follow-up as near as I can tell.
Explosive Dinosaurs ($7.99)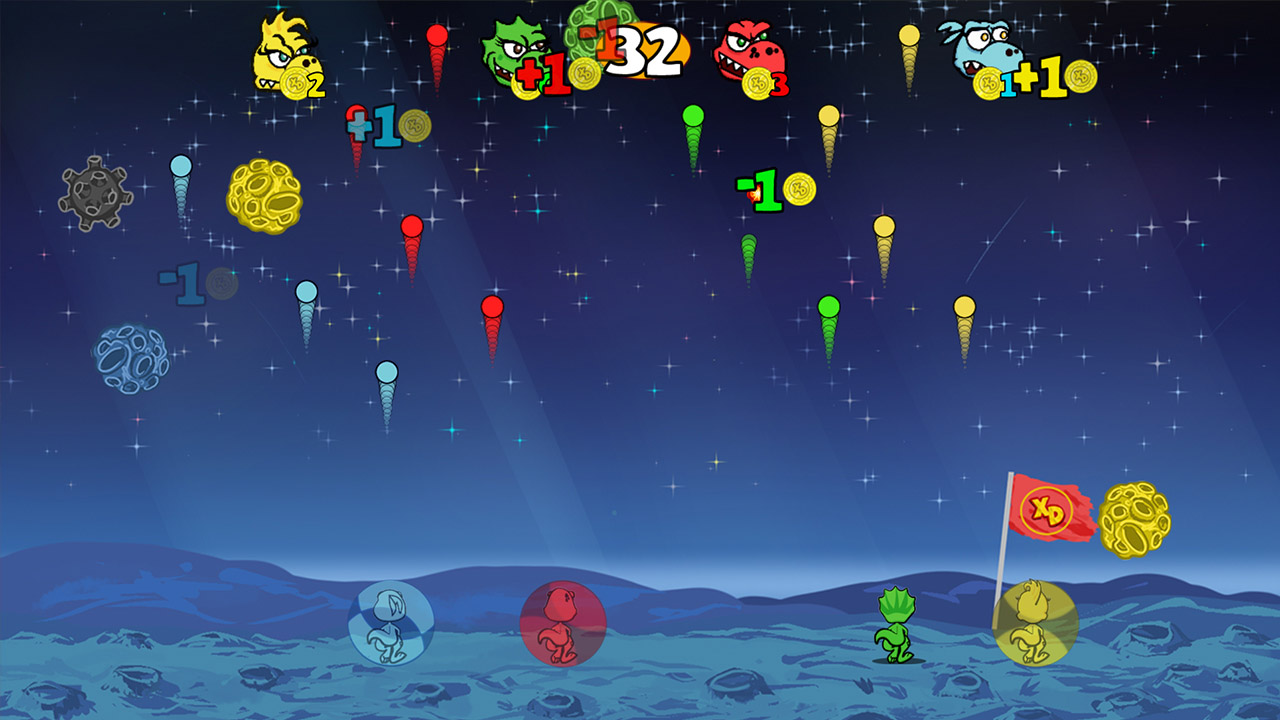 Let's be real: after reading a title like that, we can only go downhill. While nothing can live up to the magnificent combination of words that comes from crashing 'explosive' into 'dinosaurs', Explosive Dinosaurs is a decent little party game with lots of variety at a very affordable price. There are 40 different minigames you can dive into with up to four players at once via local multiplayer. A handful of modes help to liven things up, and the dinosaur theme earns it some automatic points. If you're the sort that plays with friends or family often, you may want to give this one a look. Probably not so good for the solo player.
Neversong ($14.99)
Neversong takes a swing at the whole "artsy puzzle platformer" thing, and it ends up not doing a bad job of it at all. It takes a few hours to go through, but it's a very well-crafted experience that may well keep you from putting it down until the end. Your character wakes up from a coma and finds his girlfriend missing. Hearing some screams coming from the Neverwood, he decides to investigate the source and ends up on a quest that will reveal all kinds of truth, welcome or not, about his past. Nice aesthetics and a compelling story help to compensate for some of the rougher edges of the gameplay. It's no Limbo, but if you loved that game you'll at least want to consider Neversong.
Sales
(North American eShop, US Prices)
What a massive list of new discounts! Sadly, it's mostly titles from Ultimate Games, who in spite of their name are not very ultimate at all. If you look carefully enough, you'll find some decent games like Highrise Heroes, MathLand, and Not Tonight, but it's not a great list overall. The bulk of the outbox, meanwhile, is filled with Nicalis games. Plenty of excellent games in there, and most of them are at their lowest prices. Grab them while you can!
Select New Games on Sale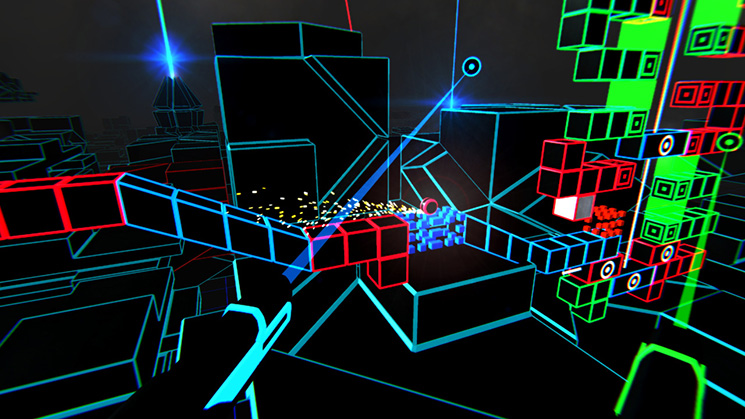 Neonwall ($2.49 from $9.99 until 8/4)
Bouncy Bob ($0.10 from $0.99 until 7/22)
Bouncy Bob 2 ($0.50 from $5.00 until 7/22)
Peace, Death! Complete ($1.49 from $4.99 until 7/22)
Avenger Bird ($0.23 from $2.30 until 7/22)
Guess the Word ($0.18 from $1.89 until 7/22)
Pet Care ($0.14 from $1.49 until 7/22)
I Wanna Fly ($0.24 from $2.42 until 7/22)
V.O.I.D. ($0.99 from $3.99 until 8/4)
12 is Better Than 6 ($2.99 from $9.99 until 7/22)
Little Shopping ($0.14 from $1.49 until 7/22)
Darkest Hunter ($0.53 from $5.30 until 7/22)
Godly Corp ($0.79 from $7.99 until 7/22)
Theatre Tales ($0.14 from $1.49 until 7/22)
Hotel Dracula ($0.56 from $5.69 until 7/22)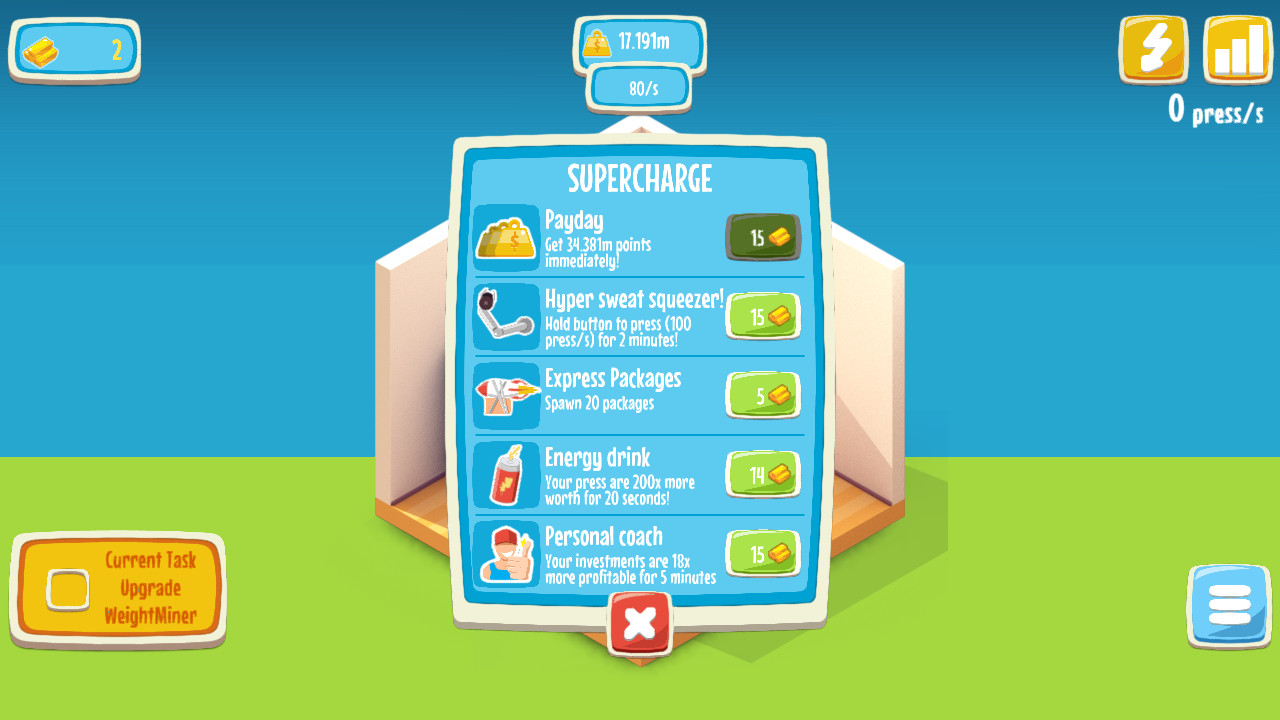 Gym Hero – Idle Fitness ($0.22 from $2.29 until 7/22)
Car Mechanic Manager ($0.39 from $3.99 until 7/22)
Car Trader ($0.39 from $3.99 until 7/22)
Chicken Rider ($0.39 from $3.99 until 7/22)
GoFishing 3D ($1.49 from $14.99 until 7/22)
Selma & the Wisp ($0.99 from $9.99 until 7/22)
Scrap ($0.49 from $4.99 until 7/22)
Redneck Skeet Shooting ($0.49 from $4.99 until 7/22)
Bus Fix 2019 ($0.59 from $5.99 until 7/22)
Garage Mechanic Simulator ($0.69 from $6.99 until 7/22)
Catch a Duck ($0.49 from $4.99 until 7/22)
Standby ($0.74 from $4.99 until 7/22)
The Church in the Darkness ($4.99 from $19.99 until 7/19)
Shadows 2: Perfidia ($0.79 from $7.99 until 7/22)
Epic Clicker Journey ($0.49 from $4.99 until 7/22)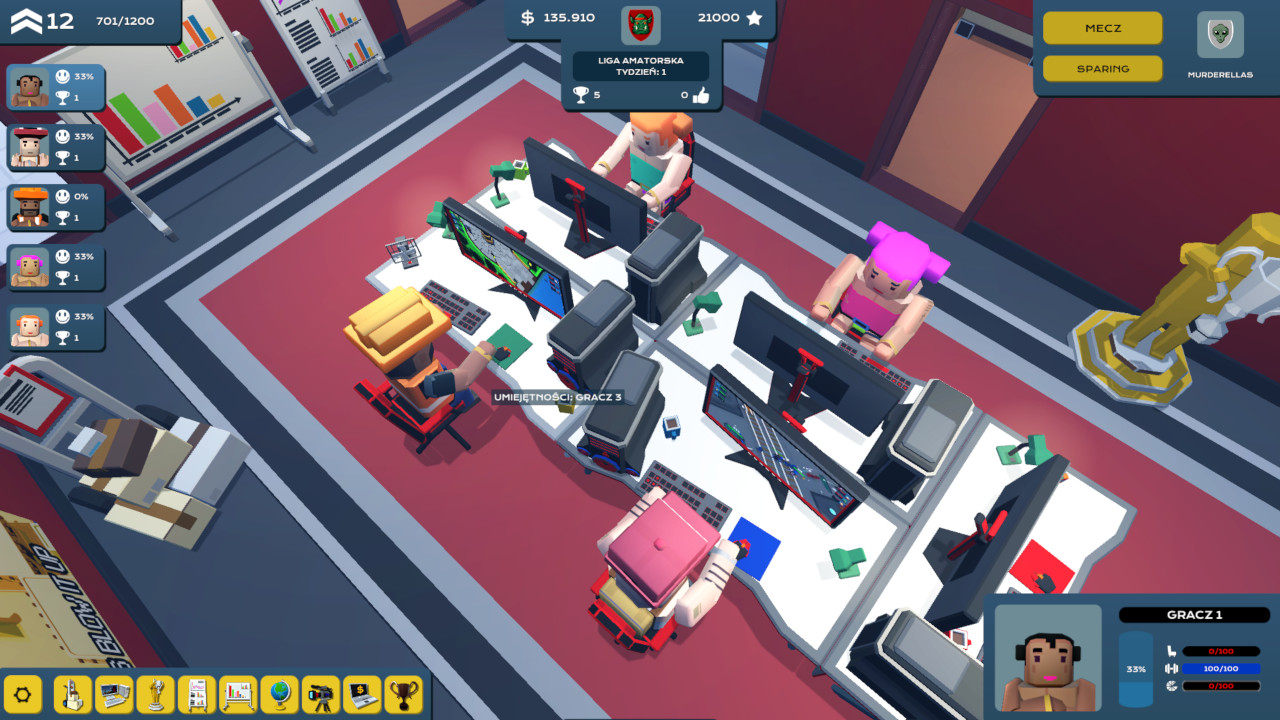 ESport Manager ($0.79 from $7.99 until 7/22)
Barrier X ($0.44 from $2.99 until 7/22)
Ellen ($1.99 from $7.99 until 8/4)
Police Stories ($4.49 from $14.99 until 7/22)
Car Mechanic Simulator Pocket ($1.99 from $19.99 until 7/22)
Billy Bomber ($0.50 from $5.00 until 7/22)
Ultra Off-Road 2019: Alaska ($1.89 from $18.99 until 7/22)
Ships ($1.39 from $13.99 until 7/22)
Blindy ($0.79 from $7.99 until 7/22)
The Mims Beginning ($0.89 from $8.99 until 7/22)
Draw Chilly ($0.44 from $2.99 until 7/22)
Regions of Ruin ($5.99 from $9.99 until 8/4)
Down to Hell ($0.99 from $9.99 until 7/22)
Technosphere ($1.49 from $14.99 until 7/22)
Demolish & Build 2018 ($1.49 from $14.99 until 7/22)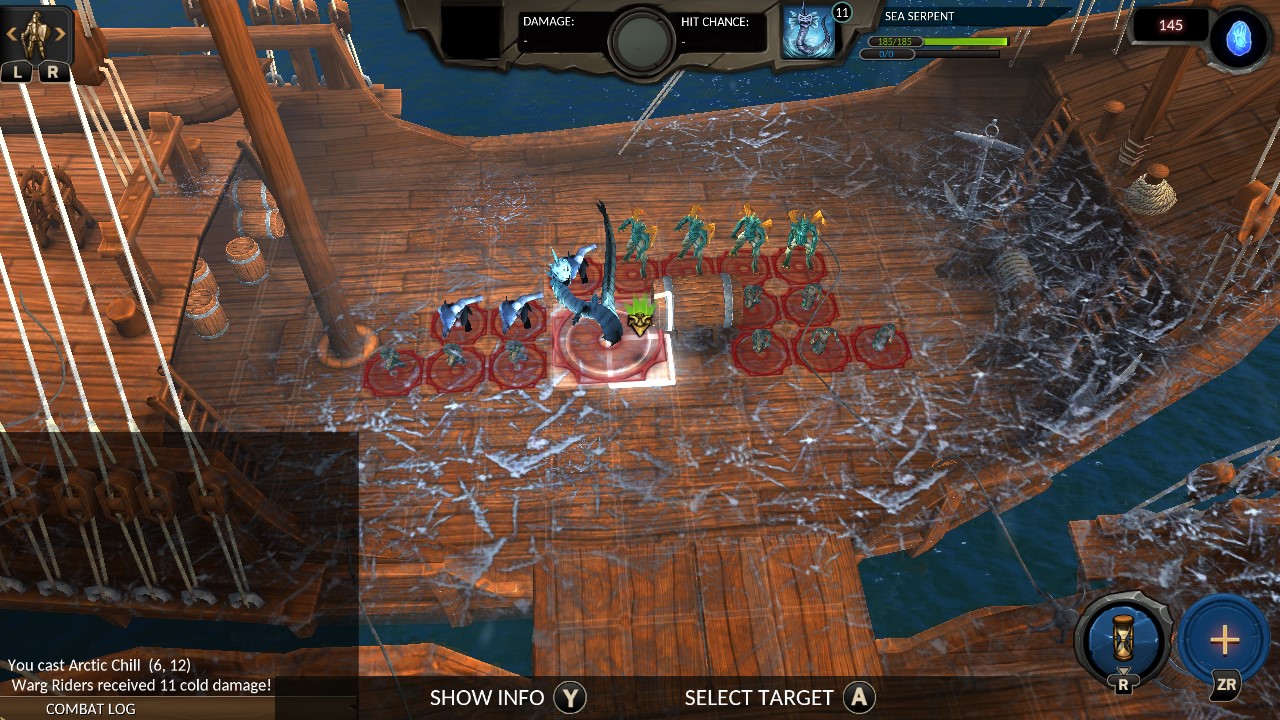 WoM: Planar Conquest ($1.69 from $16.99 until 7/22)
Super Tennis ($0.59 from $5.99 until 7/22)
Motorcycle Mechanic Simulator ($0.69 from $6.99 until 7/22)
Please The Gods ($0.99 from $9.99 until 7/22)
Help Me Doctor ($0.79 from $7.99 until 7/22)
Incredible Adventures of Panda ($0.69 from $6.99 until 7/22)
Otherworldly ($0.69 from $6.99 until 7/22)
Last Encounter ($4.49 from $14.99 until 7/29)
Fishing Adventure ($0.99 from $9.99 until 7/22)
MathLand ($5.39 from $5.99 until 8/5)
Spartan Fist ($8.99 from $14.99 until 8/4)
Ski Sniper ($0.49 from $4.99 until 7/22)
AvoCuddle ($1.29 from $12.99 until 7/22)
Bug Academy ($1.29 from $12.99 until 7/22)
Bohemian Killing ($0.79 from $7.99 until 7/22)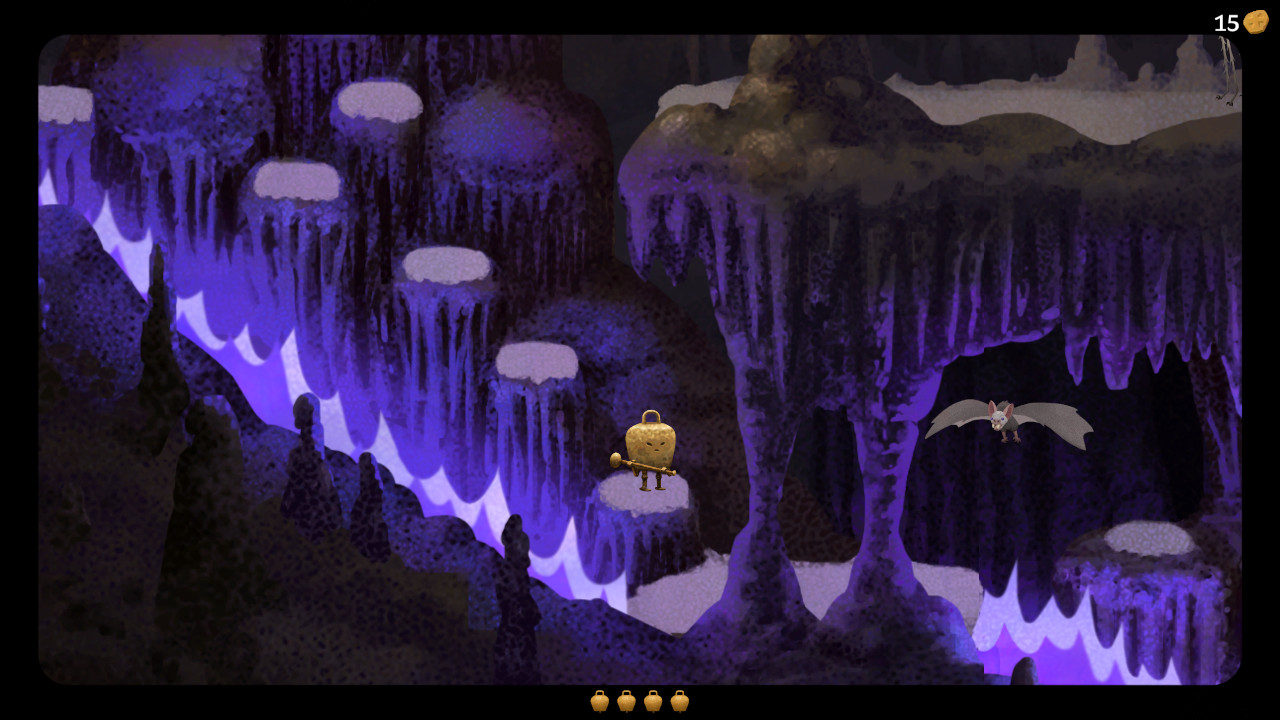 CopperBell ($0.69 from $6.99 until 7/22)
Repressed ($0.79 from $7.99 until 7/22)
RMX Real Motocross ($0.69 from $6.99 until 7/22)
Doubles Hard ($0.59 from $5.99 until 7/22)
Shadows ($0.79 from $7.99 until 7/22)
Swapperoo ($3.19 from $7.99 until 8/3)
Feathery Ears ($4.49 from $9.99 until 7/22)
Highrise Heroes: Word Challenge ($1.99 from $7.99 until 8/3)
Emma: Lost in Memories ($5.99 from $7.99 until 8/4)
Ailment ($3.59 from $7.99 until 7/22)
Not Tonight: Take Back Control ($2.49 from $24.99 until 8/4)
Sales Ending Tomorrow, Friday, July 17th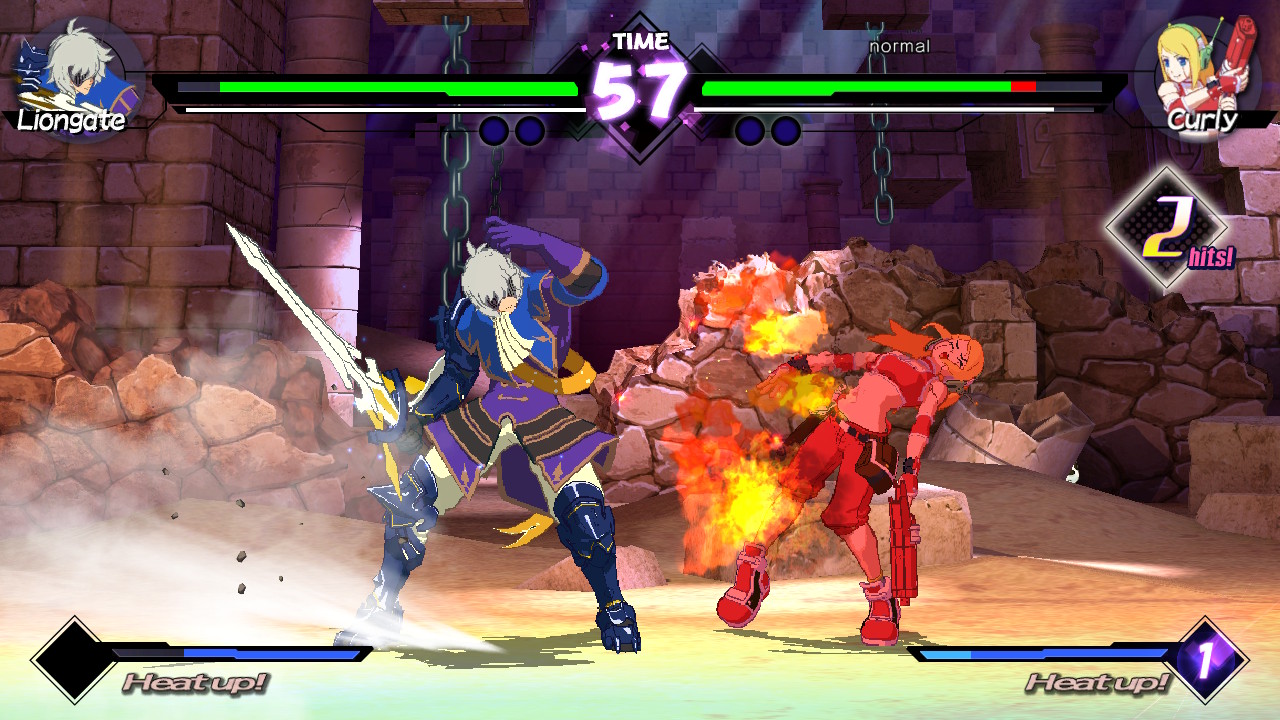 Blade Strangers ($9.99 from $39.99 until 7/17)
Bargain Hunter ($7.49 from $12.49 until 7/17)
Binding of Isaac: Afterbirth+ ($29.99 from $39.99 until 7/17)
Cave Story+ ($9.99 from $29.99 until 7/17)
Code of Princess EX ($9.99 from $39.99 until 7/17)
Crystal Crisis ($9.99 from $19.99 until 7/17)
Die for Valhalla! ($2.39 from $11.99 until 7/17)
Ikaruga ($9.99 from $14.99 until 7/17)
Immortal Planet ($5.99 from $14.99 until 7/17)
Knight Terrors ($0.99 from $2.99 until 7/17)
Monstrum ($23.99 from $29.99 until 7/17)
Pocket Mini Golf ($0.99 from $1.99 until 7/17)
Redout ($9.99 from $39.99 until 7/17)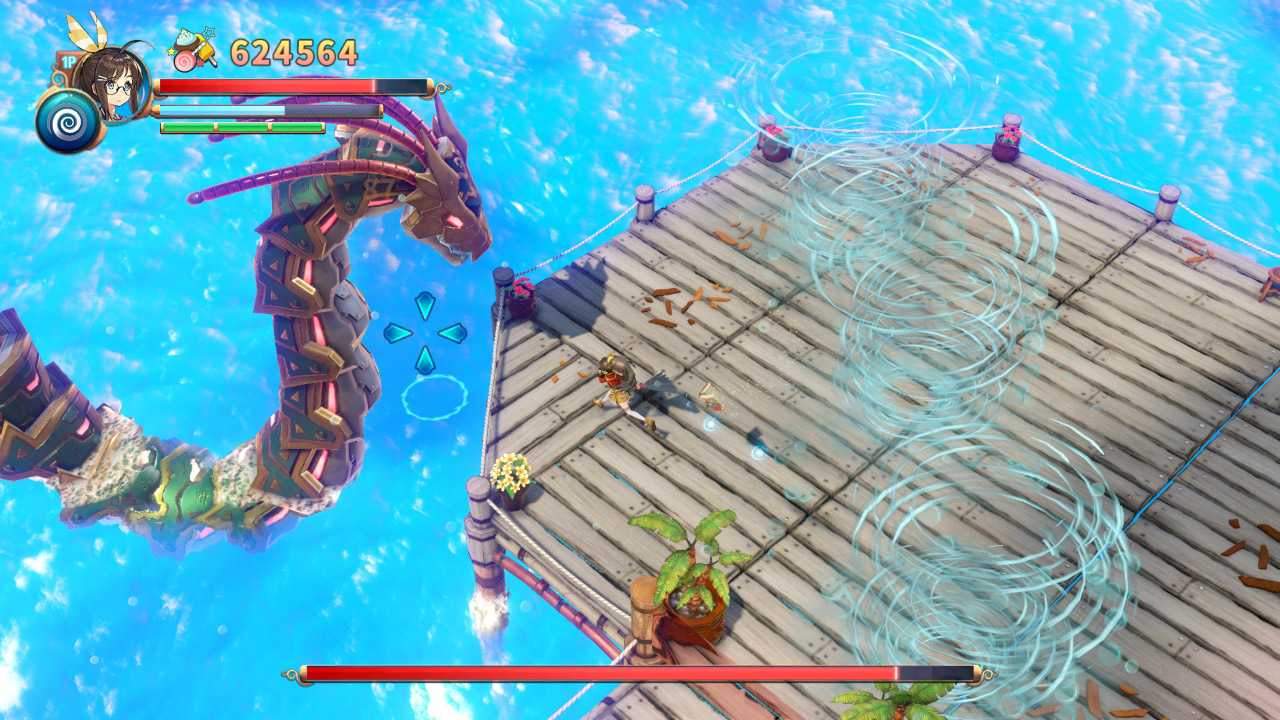 RemiLore ($9.99 from $39.99 until 7/17)
Save Me Mr. Tako ($9.99 from $14.99 until 7/17)
Stab Stab Stab! ($3.99 from $9.99 until 7/17)
Steamburg ($0.99 from $4.99 until 7/17)
Tetsumo Party ($0.99 from $4.99 until 7/17)
The End is Nigh ($9.99 from $14.99 until 7/17)
Thea: The Awakening ($7.19 from $17.99 until 7/17)
Tiny Barbarian DX ($9.99 from $29.99 until 7/17)
Umihara Kawase Fresh! ($9.99 from $39.99 until 7/17)
Urban Flow ($11.24 from $14.99 until 7/17)
VVVVVV ($4.99 from $9.99 until 7/17)
Welcome to Hanwell ($5.99 from $14.99 until 7/17)
That's all for today, friends. Tomorrow will have a lot of other new releases to check out, with Paper Mario: The Origami King leading the pack. We'll take a look at each of them to see if they hold up to the dreaded first impressions. I imagine there will also be a rather big list of new sales to sort through as well. Well, that's a problem for tomorrow. I hope you all have a great Thursday, and as always, thanks for reading!