Hello gentle readers, and welcome to the SwitchArcade Round-Up for May 4th, 2020. The current calendar date be with you, friends! Today's article features a full-sized review of Streets of Rage 4 along with Mini-Views of a handful of other recent releases. Not too much in the world of Switch-specific news in the last couple of days, and there aren't any new releases to cover today either. But we do have sales, and lots of them. There's plenty to see, so let's get down to business!
Reviews
Streets of Rage 4 ($24.99)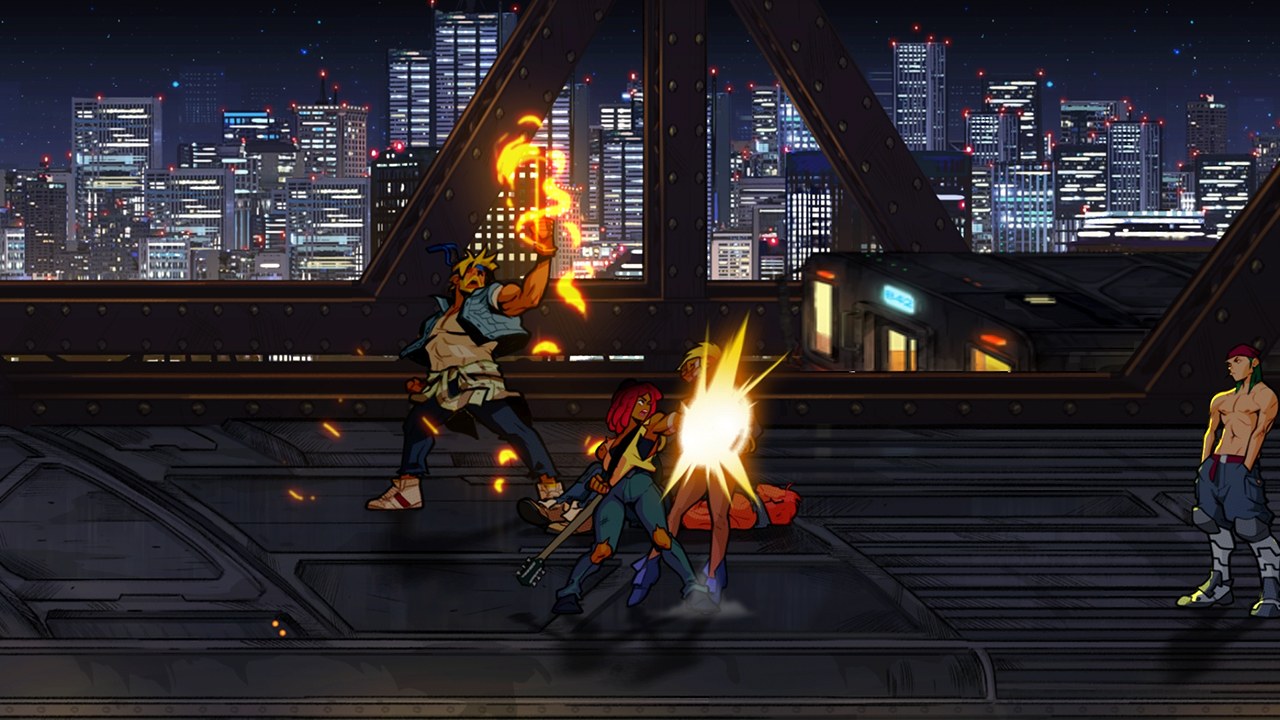 Streets of Rage 4 lives up to its name. Fans of the series will know how much that statement means, especially since it has been 26 years since the last installment. Scrapped plans from SEGA, unsuccessful pitches from outside developers, at least one high-profile fan project that got shut down, and seemingly countless hacks of the existing trilogy were the only signs of life for the brand for literal decades. When a sequel was finally announced, it wasn't even coming from SEGA. Rather, DotEmu would publish, with Lizardcube and Guard Crush Games handling the development. Was this really going to be fine, or did we have another Sonic 4 on our hands?
If during the height of the 16-bit console era you had asked me what I thought a Streets of Rage game might look like 20 years in the future, I might have imagined something like Streets of Rage 4. Perhaps it's a blessing that this sequel has come long after the idea that every game had to be a 3D polygonal adventure. At its core this is still very much Streets of Rage, especially taking after the well-regarded second game in the series. Yet it's not a slave to the past either. The visuals look faithful but are updated fantastically. The soundtrack reflects the 26 years that have passed since the last game. The gameplay offers a lot of interesting new mechanics to mess around with.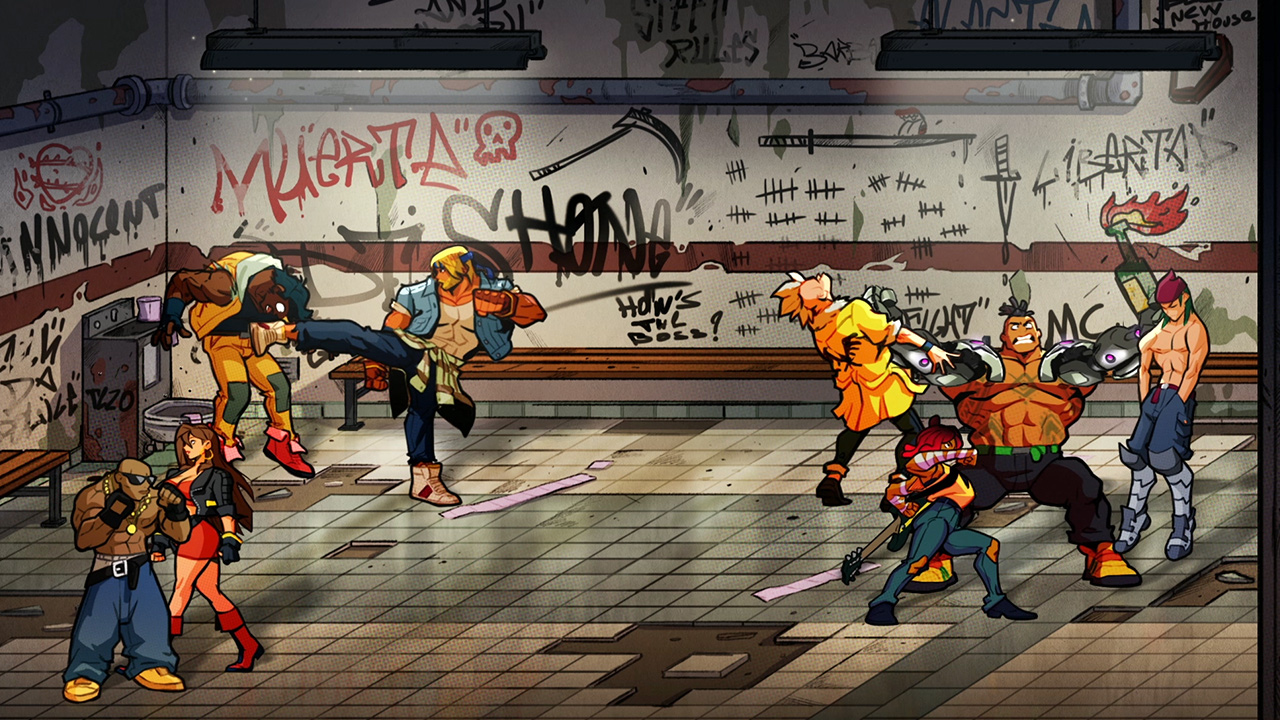 That's not to say the game doesn't have any nods to the old days. Quite the contrary, it's full of callbacks and cool secrets. But it stands just fine on its own two legs as a beat-em-up, leaving that stuff as fun extras and subtle references. Indeed, those unlockables are by and large the only meta-goal the game throws at you. There's no leveling up or grinding experience points in this game, nor do you need to amass cash to buy anything. That stuff is fine in some other games, but it was never a part of Streets of Rage then and isn't now. Instead, the game keeps track of your total score across games, unlocking cool extras at set intervals.
Anyway, let's talk about how it stands a game. You pick from one of four characters, though that becomes five before too long. You can switch characters between levels, so you're not stuck with whoever you pick first. You get the usual assortment and then some here. Floyd is your slow powerhouse, Cherry is your weak speedster, and Axel and Blaze fill in as the average characters. Each character has their own set of moves, with unique regular attacks, command specials, charge attacks, and super moves. You'll need to learn how they all work for your character of choice in order to manage everything the game throws at you. Bosses in particular tend to have invincible phases where you really need to learn how to boogie out the way. An easy task for Cherry, a more difficult one for Floyd.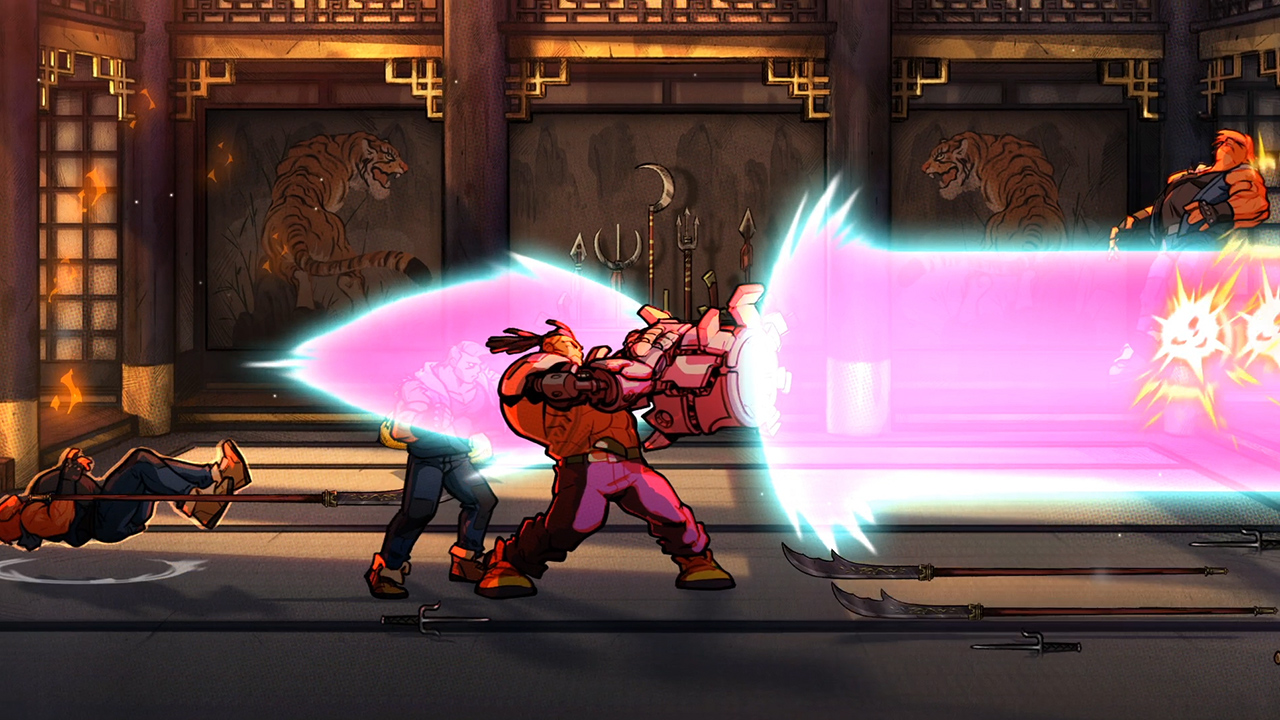 It only takes a couple of hours to run through the game, but in that time you'll visit quite a few locations, battle some wild bosses, and deal with several stage-specific mechanics that keep things varied. With very little in the way of direct defensive options, you're going to need to stay constantly on the attack. There are almost always weapons strewn about the areas you fight in, and making good use of those is key to survival. Any weapon can be thrown now, and you can even catch it in mid-air when it bounces off an enemy. Yes, that is very cool. Picking up and throwing objects is handled with a separate button, one of the bigger fundamental gameplay changes here. Those who don't like it can change it back to the old way in the options if they desire.
The options have a lot of goodies to mess around with, actually. You can activate a retro soundtrack that replaces all of the tunes with tracks from the classic games, with some really deep cuts including pieces from the Master System/Game Gear versions of all things. You can also tweak a bunch of graphical options, though I personally felt the game looked its best on the default settings. While we're on that topic, the Switch version of the game runs at a rock-steady 60 FPS at virtually all times. You're not compromising by playing it on this system by any means.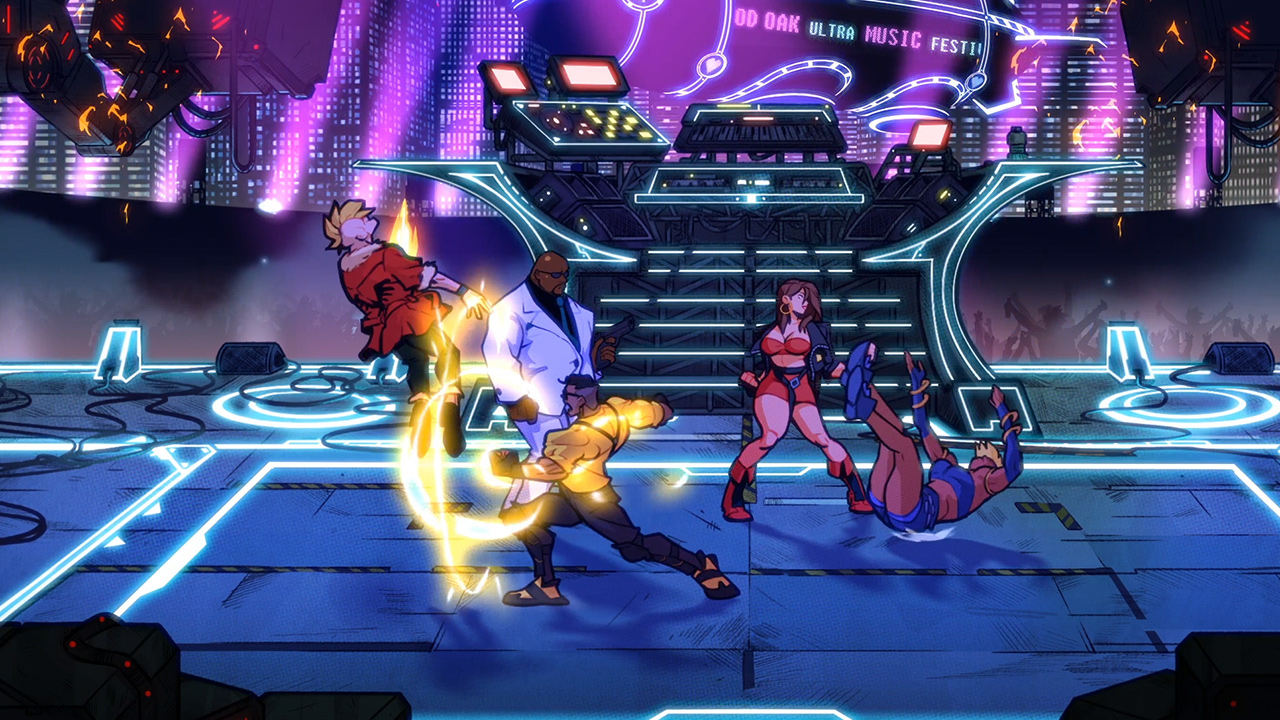 My nitpicks with the game are very few and very small. The soundtrack volume is a little lower than I'd like by default, something that you can really only remedy by popping into the options and turning down the sound effects. If you're playing in handheld mode, though, the soundtrack really never gets as loud as I'd like it to be. Absolutely excellent tunes almost down to the last, but they sometimes get lost in all the rest of the action. Some enemy types can be really annoying depending on the character you're using, with shield-carrying enemies causing all kinds of trouble for weaker characters and ranged attackers giving Floyd a constant headache. Not a problem with two or more players, but still irritating. I also found the final boss a bit anti-climactic.
That's really it, though. Streets of Rage 4 is one of my favorite games of the year so far, and it's truly amazing how well it lived up to a very powerful legacy. It's also one of the best beat-em-ups in years. I'm not going to sit here and try to sort out whether or not it's better than Streets of Rage 2, but the fact that I could really tells you how much Lizardcube and Guard Crush accomplished here. Simply an outstanding, highly-enjoyable game that understands both its genre and its legendary forebearers to a tee.
SwitchArcade Score: 4.5/5
Mini-Views
Dread Nautical ($19.99)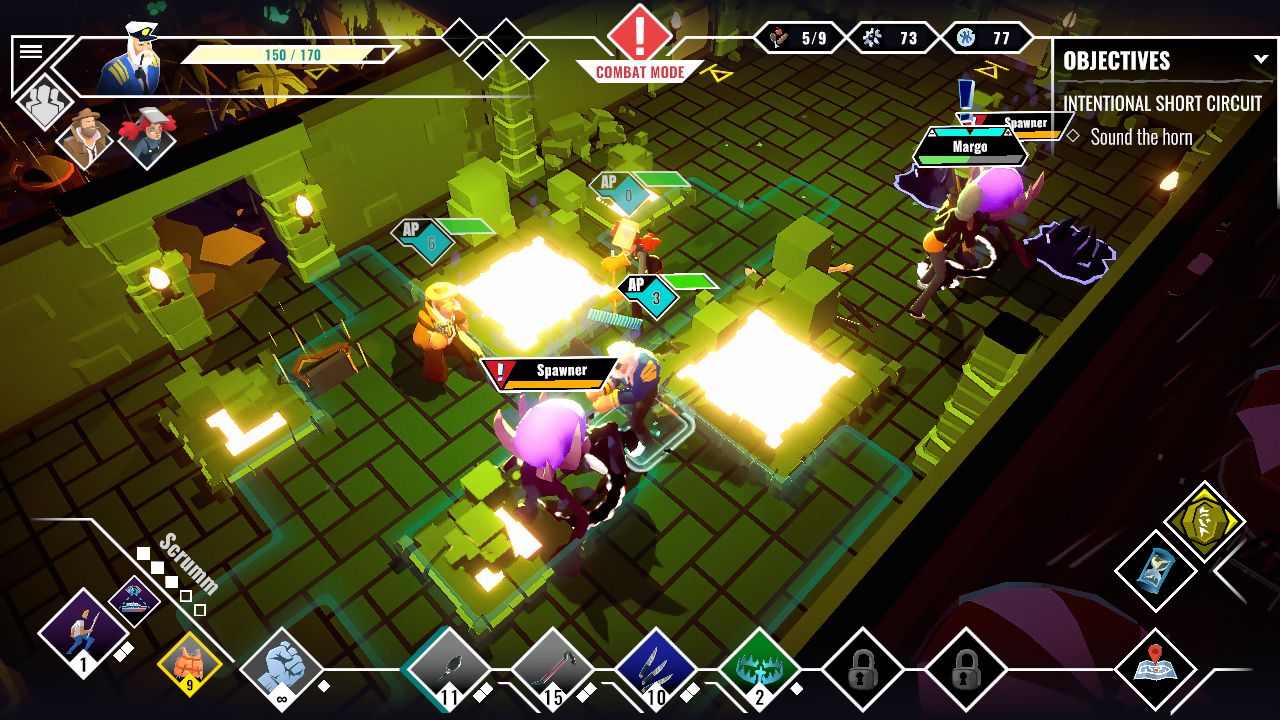 Dread Nautical on the Switch is an okay port of an okay game. I wish I had nicer things to say about it, because there are some aspects of the game that I really like. The premise is interesting, and the game is at its best when it's leveraging its unusual setting. Having to gain the trust of characters in order to recruit them and needing to carefully manage your limited supplies are enjoyable survival-horror style quirks that put some zest on what is otherwise a very by-the-numbers turn-based strategy experience. Unfortunately, the core gameplay gets tired a little too quickly, and the story elements can't do their job holding things together when that happens. This port also has some technical issues. Frankly I think you're better off playing this game on Apple Arcade, but the Switch port is passable if that's not an option.
SwitchArcade Score: 3/5
Flatland Vol.1 ($4.99)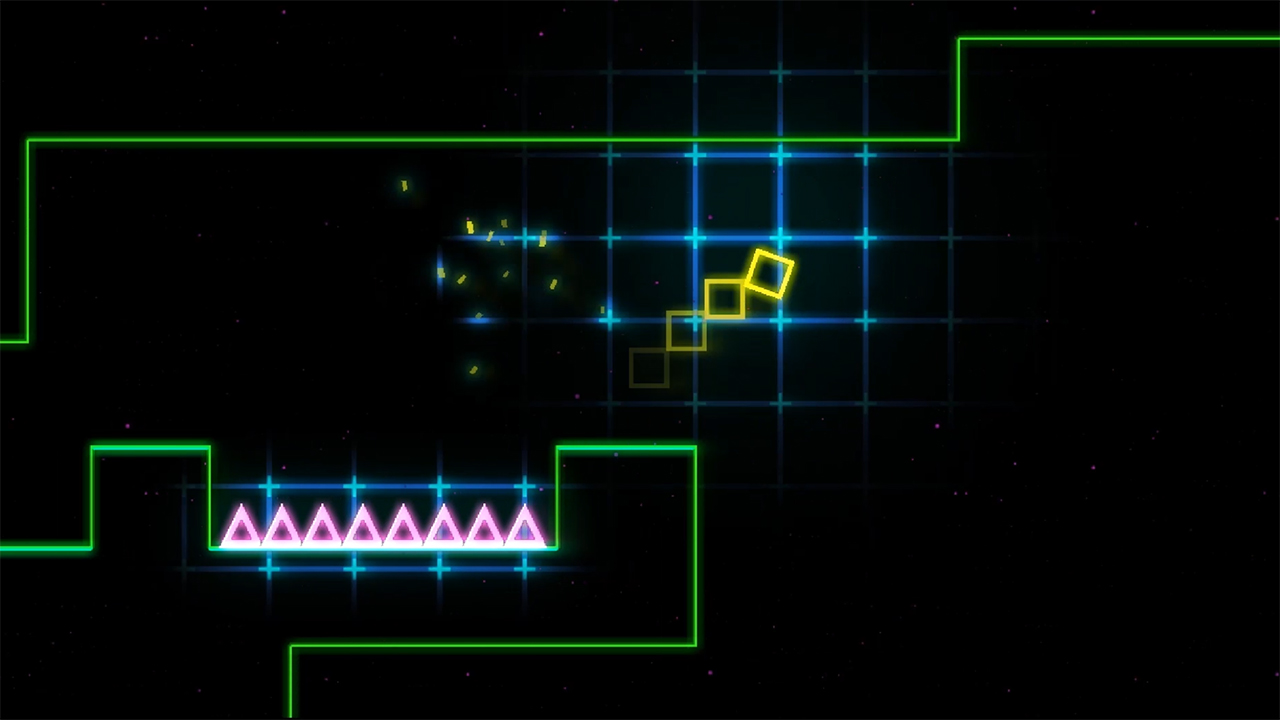 Despite its minimalistic presentation, this is about as straightforward a platformer as you can get. There are a lot of things that go into a good platformer, and Flatland manages most of them well. The controls are excellent, the level designs are challenging without going over the top, and new gimmicks are introduced regularly to keep things fresh. There are lots of secrets packed into the game's more than 60 stages, and a couple of extra modes give you something to do after you've finished them. It also tracks stats, so if you get into trying to beat your times you'll get even more fun out of this. Nothing really fresh or novel here, and the choice of visual style is one that is perhaps a little played out, but for five dollars this isn't bad at all.
SwitchArcade Score: 3.5/5
SNK Gals' Fighters ($7.99)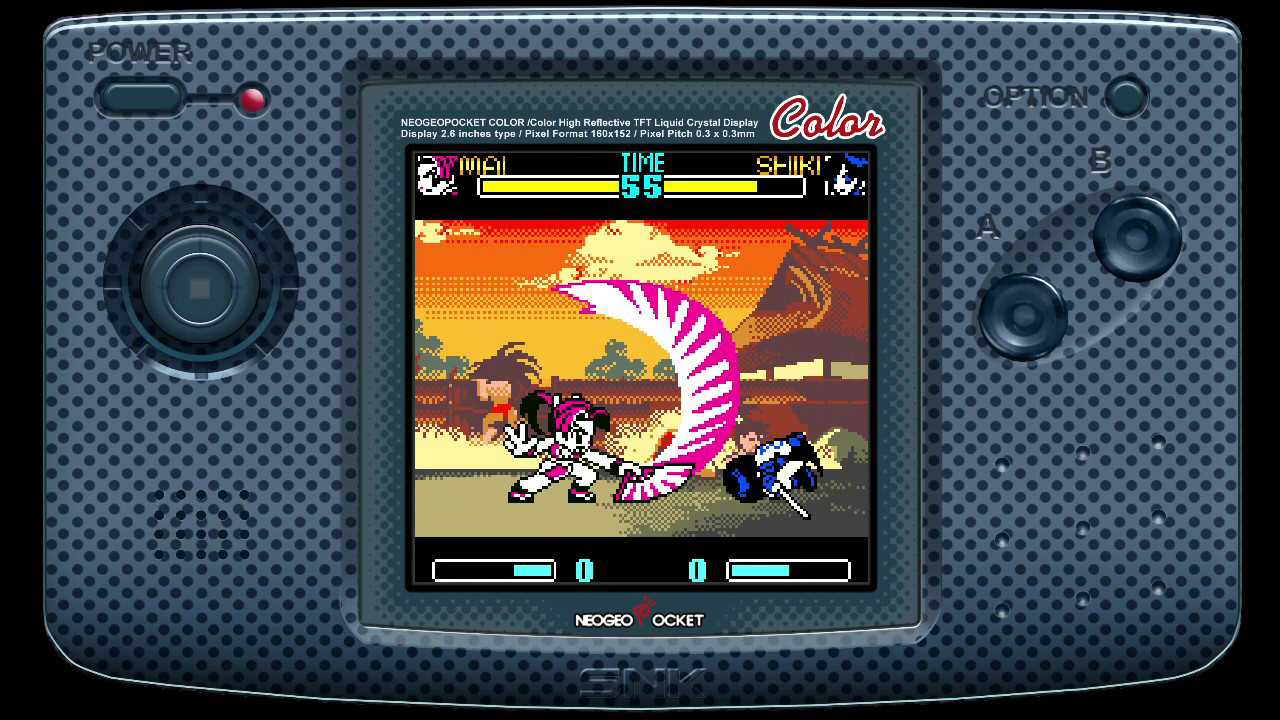 SNK's NEOGEO Pocket fighting games were extremely impressive in their day. Handheld fighters rarely felt as good to play or as satisfyingly deep as their console counterparts back then, but SNK somehow found a way to make it work on rather limited hardware with only two buttons. Gals' Fighters was one of the last fighting games released on the platform, and while it's not the best, it's quite good. The emulation done by the folks at Code Mystics is excellent, providing a nice selection of video options along with a rewind feature. The only thing that is missing, at least as far as I could find, is a save state feature. The game is still fun (and funny), but keep in mind it is an 8-bit fighting game built for a pre-Game Boy Advance handheld and set your expectations accordingly.
SwitchArcade Score: 3.5/5
SEGA AGES G-LOC Air Battle ($7.99)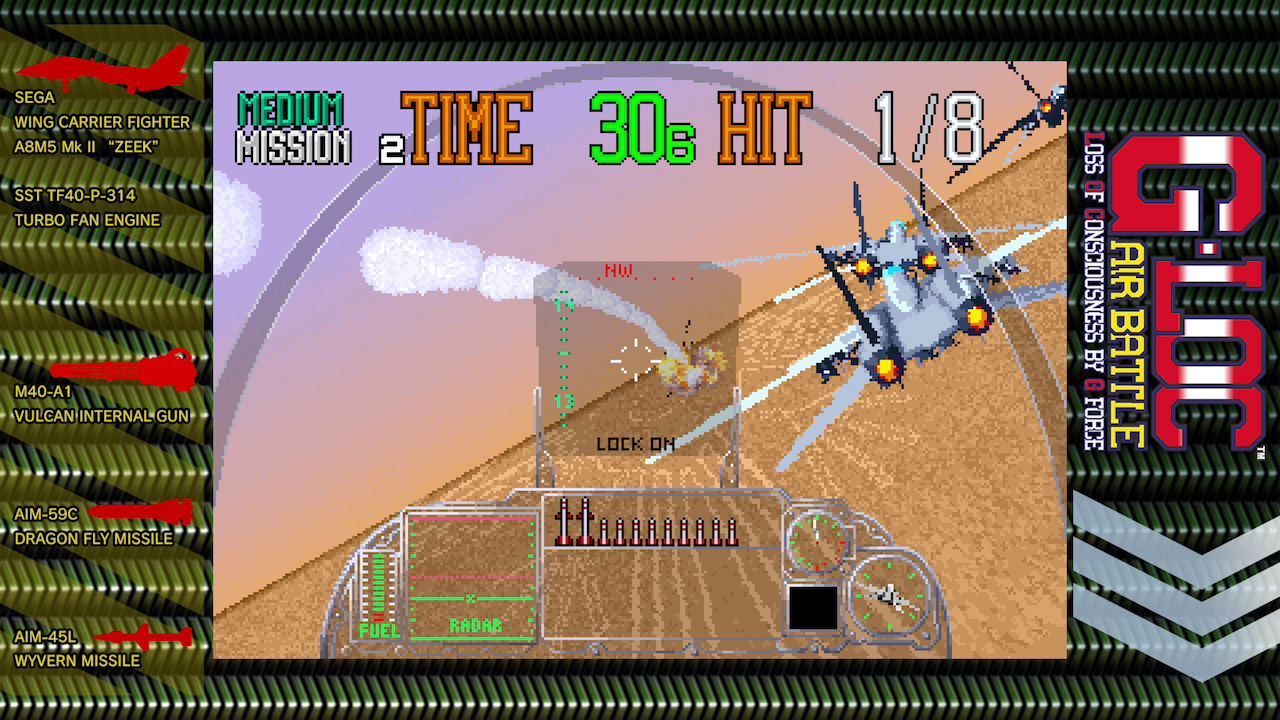 G-LOC is a game that never quite got out of the shadow of its extremely popular spiritual predecessor. Neither a sequel nor a wholly-new experience, G-LOC puts you in the seat of an advanced fighter jet and tasks you with taking out a set number of targets. This more aggressive style of gameplay is the key point separating it from the more evasive Afterburner, and it is fun seeing how quickly you can achieve each stage's target. G-LOC's original release was in 1990, and this SEGA AGES version is actually the first time it has been brought to the home in arcade-perfect form. It had a few ports, but never on any hardware that had a hope of matching the power of the SEGA Y Board arcade system. As such, the simple act of porting the arcade game as-is is a very welcome aspect of this release. M2 included many of its usual additions, with the big one here being a SEGA AGES mode with a whole new set of stages to tackle. G-LOC gets old fast unfortunately, and its difficulty curve isn't nearly as smooth as some other SEGA arcade games.
SwitchArcade Score: 3/5
Sales
(North American eShop, US Prices)
Wow, a whole lot of games went on sale since we last looked in. WB Games is rolling out one of their usual sales with lots of LEGO titles and Mortal Kombat 11 discounted yet again. 2064: Read Only Memories Integral is on sale for an absolutely bananas three bucks, so adventure fans will want to toss that in the cart for sure. Those on a very tight budget may like Totes the Goat for nine cents, and fighting fans may want to take advantage of that sweet discount on Skull Girls. Take a careful look through the list, as you never know when something might strike your fancy.
Select New Games on Sale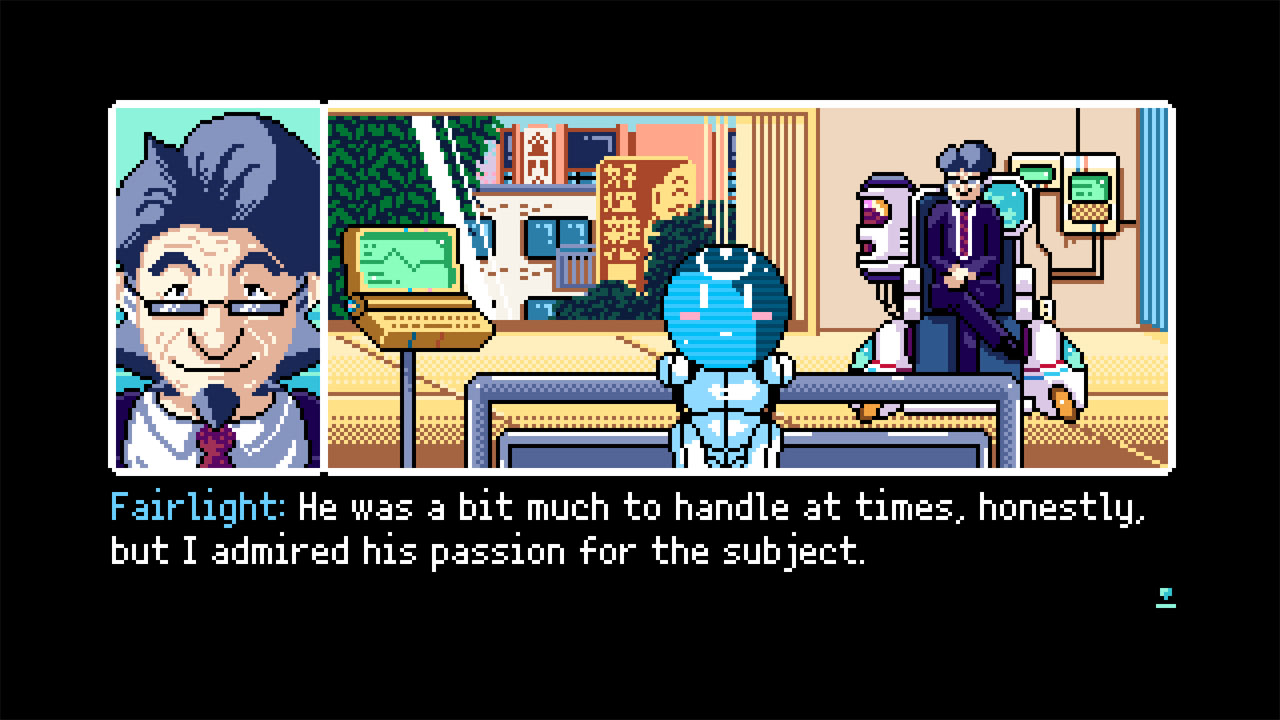 2064: Read Only Memories Integral ($2.99 from $20.64 until 5/14)
Guns of Mercy – Rangers ($4.94 from $8.99 until 5/21)
Gigantic Army ($4.94 from $8.99 until 5/21)
Shadow Blade Reload ($2.99 from $9.99 until 5/16)
Silk ($6.49 from $12.99 until 5/9))
Wuppo: Definitive ($9.99 from $14.99 until 5/14)
Distrust ($8.39 from $11.99 until 5/9)
Beholder 2 ($7.49 from $14.99 until 5/16)
LEGO DC Super-Villains ($23.99 from $59.99 until 5/11)
LEGO Harry Potter Collection ($19.99 from $49.99 until 5/11)
LEGO City Undercover ($11.99 from $29.99 until 5/11)
LEGO Worlds ($11.99 from $29.99 until 5/11)
The LEGO Movie 2 Videogame ($15.99 from $39.99 until 5/11)
LEGO Ninjago Movie ($19.99 from $49.99 until 5/11)
LEGO Marvel Super Heroes 2 ($11.99 from $29.99 until 5/11)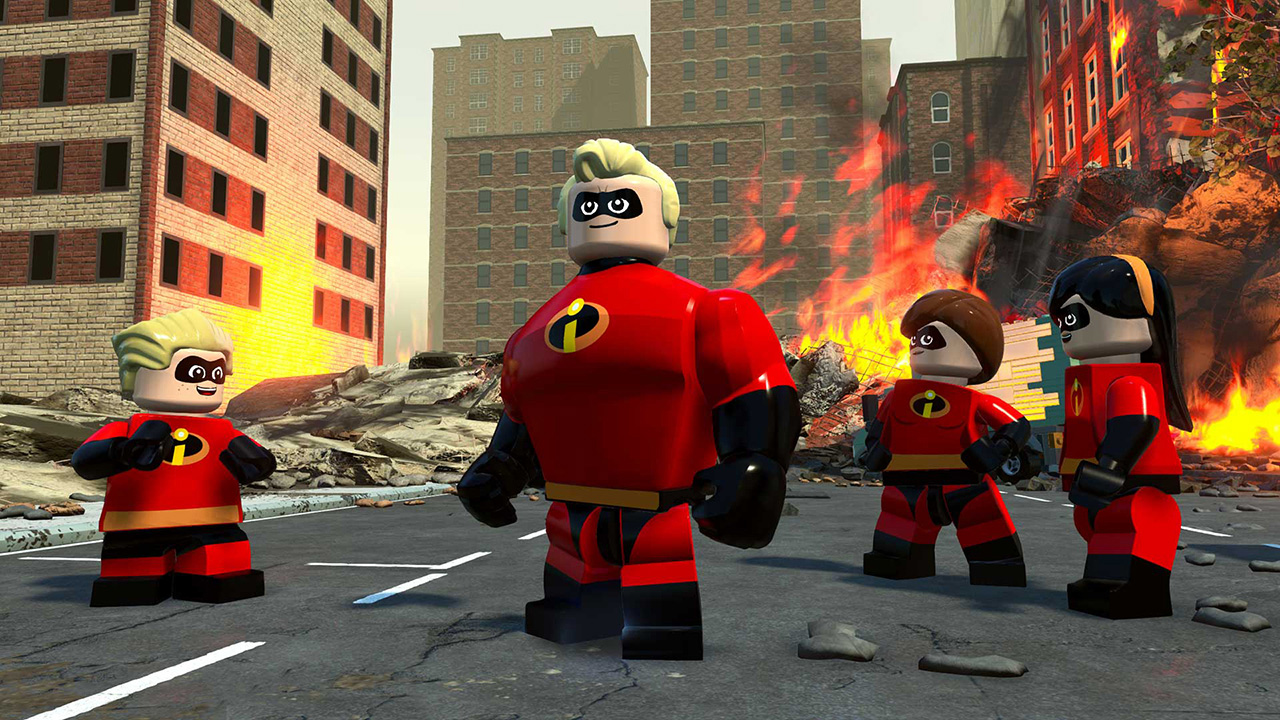 LEGO The Incredibles ($23.99 from $59.99 until 5/11)
LEGO Jurassic World ($19.99 from $39.99 until 5/11)
Mortal Kombat 11 ($23.99 from $59.99 until 5/11)
Totes the Goat ($0.09 from $4.99 until 5/21)
Suicide Guy ($1.75 from $7.99 until 5/21)
Suicide Guy: Sleepin' Deeply ($1.31 from $5.99 until 5/21)
Never Stop ($2.99 from $4.99 until 5/8)
Son of a Witch ($10.00 from $15.00 until 5/17)
Viviette ($6.99 from $9.99 until 5/21)
BQM: BlockQuest Maker ($7.49 from $14.99 until 5/21)
X-Morph: Defense ($4.99 from $19.99 until 5/21)
Watermelon Party ($0.10 from $4.99 until 5/17)
Zombie Driver Immortal ($3.74 from $14.99 until 5/21)
Seeders Puzzle Reboot ($0.03 from $9.99 until 5/17)
Farm Mystery ($5.99 from $9.99 until 5/21)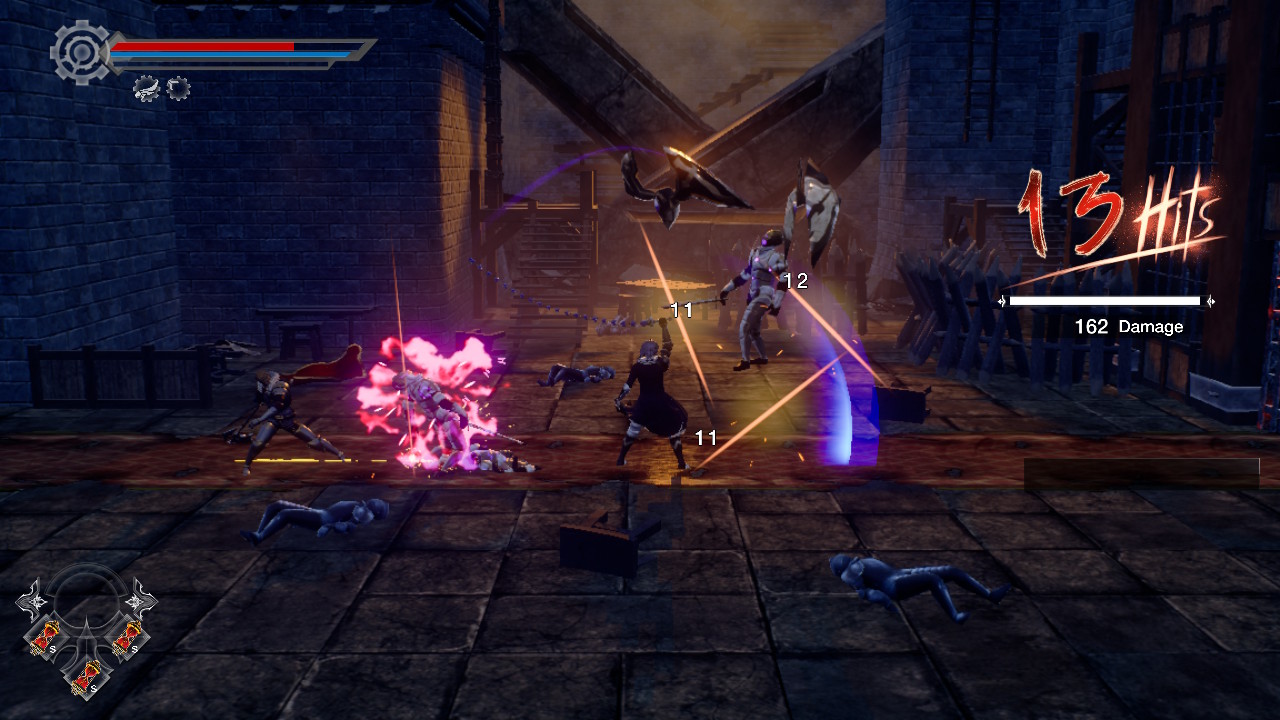 Aeternoblade II ($24.99 from $29.99 until 5/20)
Skullgirls 2nd Encore ($17.49 from $24.99 until 5/8)
Windmill Kings ($2.00 from $10.00 until 5/17)
Battlesloths ($1.99 from $9.99 until 5/17)
Save Koch ($12.00 from $20.00 until 5/14)
Top Speed: Drag & Fast Racing ($5.59 from $7.99 until 5/21)
Breakfast Bar Tycoon ($3.49 from $4.99 until 5/22)
Gun Crazy ($3.99 from $4.99 until 5/18)
Megabyte Punch ($14.99 from $19.99 until 5/9)
The Man With The Ivory Cane ($7.49 from $9.99 until 5/21)
Served! ($2.99 from $5.99 until 5/12)
Little Triangle ($8.09 from $14.99 until 5/8)
Spartan ($1.39 from $3.99 until 5/22)
Azure Reflections ($12.49 from $12.99 until 5/8)
Rooms: Anne & George ($8.84 from $14.99 until 5/8)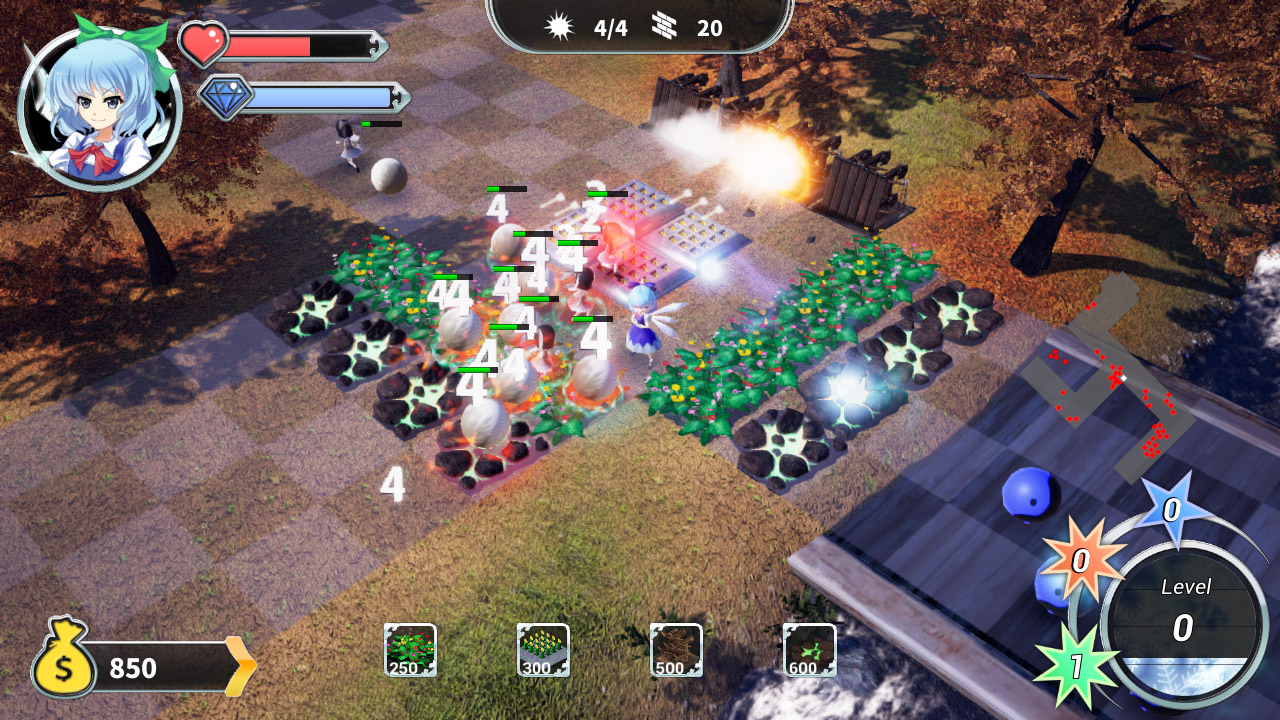 Gensokyo Defenders ($9.99 from $19.99 until 5/8)
Alien Cruise ($4.52 from $11.30 until 5/8)
Event Horizon ($1.49 from $5.99 until 5/11)
Isoland ($1.88 from $2.17 until 5/11)
Dead Dungeon ($0.74 from $4.99 until 5/11)
Rain City ($6.44 from $7.59 until 5/8)
Juicy Realm ($9.74 from $14.99 until 5/15)
One Person Story ($1.19 from $1.99 until 5/12)
Must Dash Amigos ($3.59 from $17.99 until 5/22)
Breathing Fear ($1.99 from $4.99 until 5/12)
Gensou Skydrift ($19.19 from $23.99 until 5/8)
Farabel ($0.99 from $9.99 until 5/11)
Swordbreaker the Game ($1.99 from $4.99 until 5/11)
Roundguard ($14.99 from $19.99 until 5/9)
Alder's Blood ($14.99 from $19.99 until 5/21)
Soap Dodgem ($1.59 from $1.99 until 5/17)
Isoland 2: Ashes of Time ($2.71 from $3.62 until 5/8)
Sales Ending Tomorrow, Tuesday, May 5th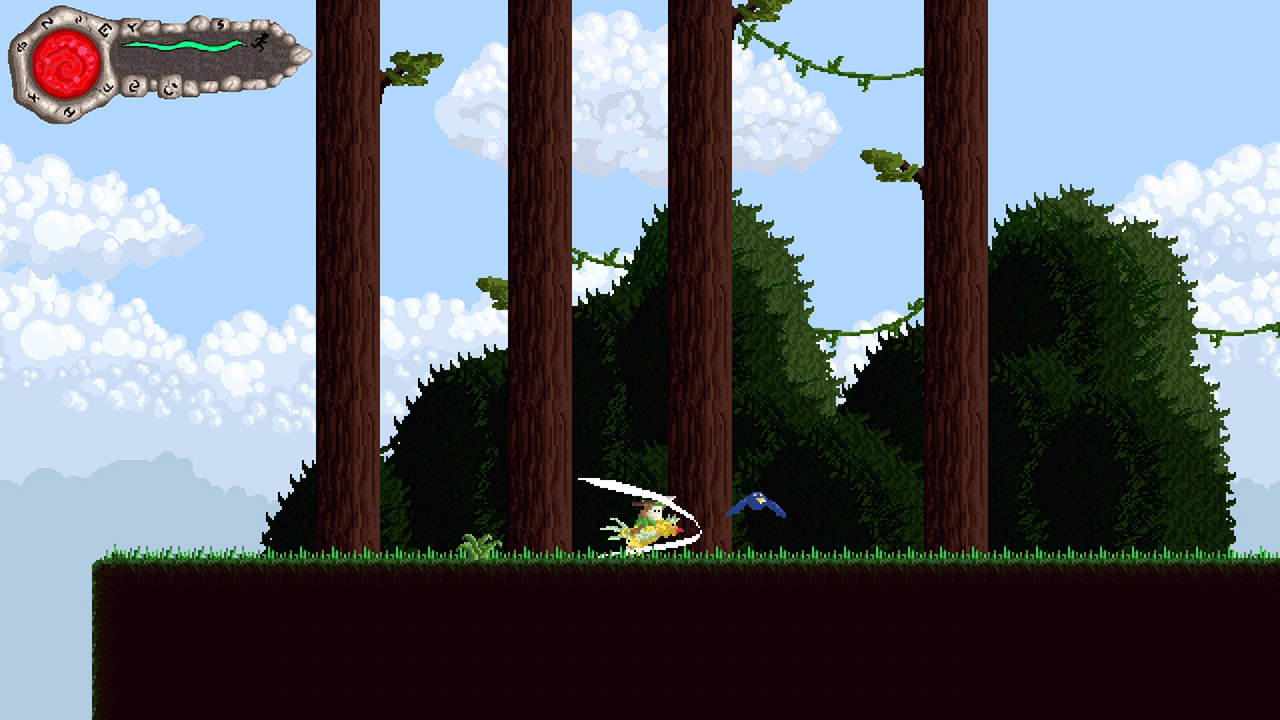 Aborigenus ($1.49 from $4.99 until 5/5)
Blood Breed ($3.59 from $5.99 until 5/5)
Croc's World 3 ($0.99 from $4.99 until 5/5)
Diabolic ($2.49 from $4.99 until 5/5)
FunBox Party ($0.49 from $1.99 until 5/5)
Legendary Fishing ($4.99 from $29.99 until 5/5)
Mushroom Quest ($0.59 from $2.99 until 5/5)
Quest Hunter ($9.99 from $19.99 until 5/5)
Robots Under Attack! ($1.99 from $5.99 until 5/5)
Swaps and Traps ($0.89 from $8.99 until 5/5)
Vampire: The Masquerade- Coteries of NY ($15.99 from $19.99 until 5/5)
That's all for today, friends. Tomorrow has at least one new release on the schedule, and I've got one major review that's in the cooker at the moment. Beyond that, we should have some news and sales to dig into. I hope you all have a good Monday, and as always, thanks for reading!