Hello gentle readers, and welcome to the SwitchArcade Round-Up for March 24th, 2020. In today's article, we've got a couple of news bits about upcoming updates and releases. There are a few new releases to check out, and a trio of Mini-Views to snack on. We round things out with the usual list of sales, and if that's not good enough for a Tuesday, I don't know what is. Let's have a look!
News
'Dandy Dungeon' Gets Massive Update on April 2nd
Yamada-kun may be a bit silly, but he's no April Fool. And so it is that the day after April Fool's Day, Dandy Dungeon will be getting its long-awaited update that turns the game into Dandy Dungeon 2: The Phantom Bride. Not only does it complete Yamada-kun's story, it also adds in a new 99-level post-game challenge dungeon. The amount of new content effectively doubles the quantity found in the original game, and you even get some new music by Nobuo Uematsu (Final Fantasy) and Zun (Touhou Project). The update hits at the stroke of midnight on April 2nd, and it will be accompanied by a 30% off sale on Dandy Dungeon that brings the price down to a svelte $13.29. Sweet.
Zen Studios's Strategy RPG 'Dread Nautical' Hits Switch on April 29th
Operencia: The Stolen Sun is hitting the Switch in a matter of days, but Zen Studios isn't finished just yet. The company has announced that its Lovecraft-inspired Apple Arcade strategy RPG Dread Nautical will be making the leap to the Nintendo Switch and other consoles on April 29th. Regular readers may know that we enjoyed this game quite a bit when it hit mobile, and there's no reason to think this Switch version of the game will be any less of a good time. No word on the price yet, but it's certainly going to cost more than a month of Apple Arcade. Choose wisely!
Mini-Views
Knight Swap ($0.99)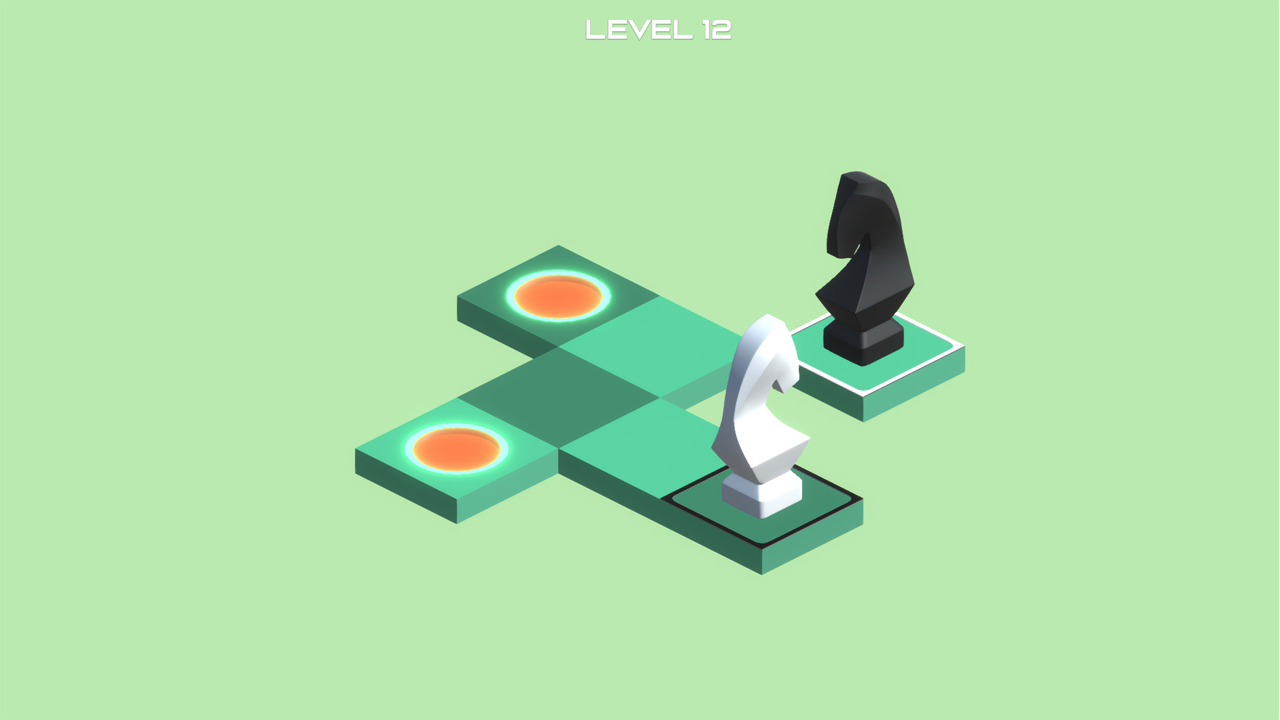 Yes, it's another chess puzzle game. Clearly I have a type, and QUByte seems to get that. Similar to last month's Unlock The King, Knight Swap throws 100 levels at you. While in that game you had to move various chess pieces to open the path for the King to reach the goal, in this one you have to swap the starting positions of the White Knights and Black Knights. The Knights move in the familiar L-pattern, and the boards come in all kinds of shapes and sizes. Nothing too fancy in the presentation department, but it looks and sounds fine. The enjoyable puzzles make the game worth playing, and the low price makes it easy to take a chance on.
SwitchArcade Score: 4/5
Afterparty ($19.99)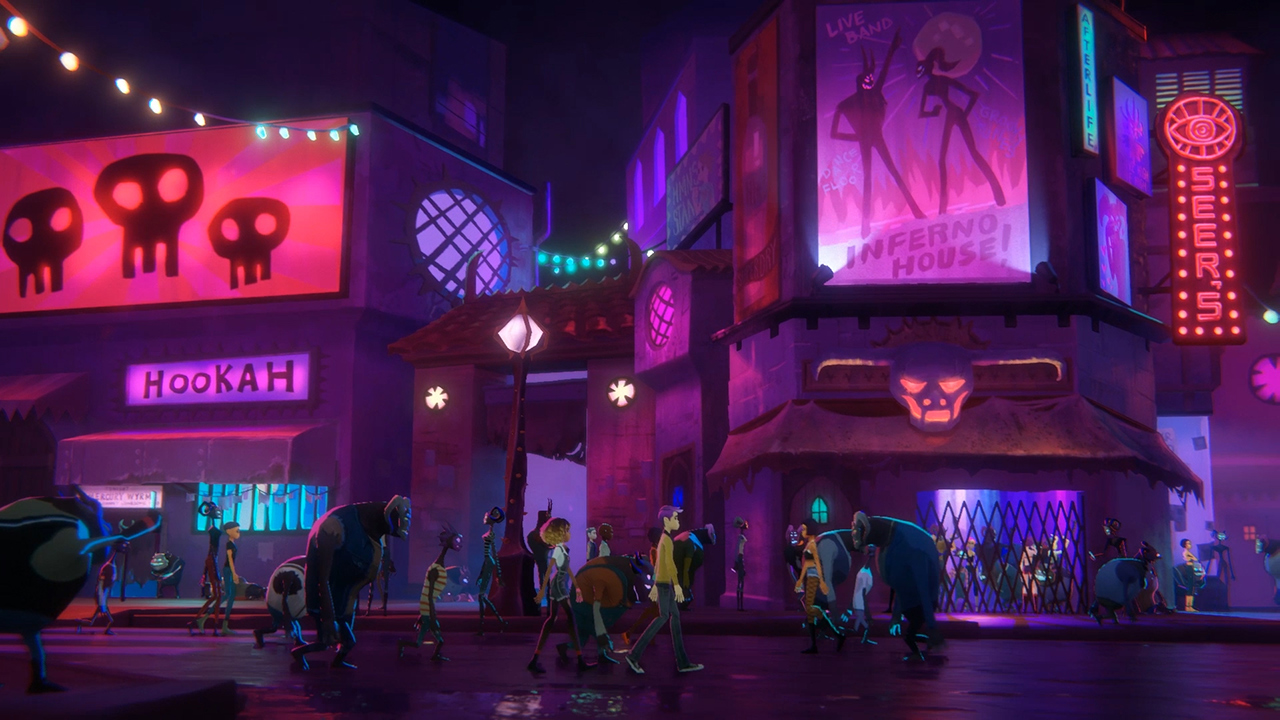 I really wanted to like this game more than I did. The idea here is that two characters end up in the underworld and manage to strike a deal with the devil. If they can out-drink the devil, they get one more chance at life. If they fail, it's an eternity in hell. Good premise, and the moment-to-moment writing is solid. The voice acting is particularly excellent, and it really helps sell the whole narrative experience. Unfortunately, the game rather confusingly suffers from a number of technical issues, and while it's not a huge problem for a game of this sort, these little snags are distracting enough that I noticed them. Beyond that, it's a matter of whether or not you can connect with these characters and their night of wild partying. I saw what it was going for, I just wasn't completely sold on it. Oh well.
SwitchArcade Score: 3.5/5
Travel Mosaics 2: Roman Holiday ($7.99)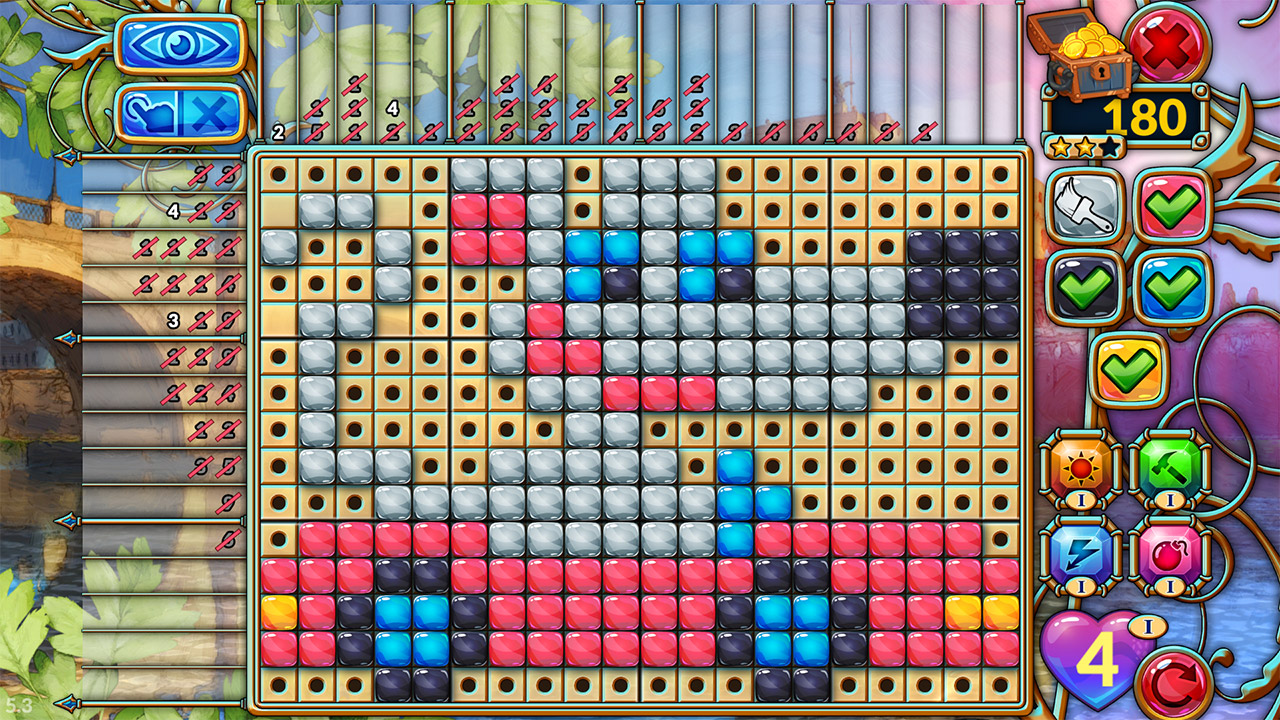 I haven't been shy about how I feel about the characters used in this series of Picross-style puzzlers. That said, they're no doubt meant to appeal to kids, and that's fine. But how is the gameplay? Well, it's Picross. There are a few other extras thrown in here, but it's really all about the familiar logic puzzle gameplay. The twist here is that each puzzle is made up of multiple layers, each in a different color. Color Picross is nothing new, but the way it's presented here may be easier for beginners to deal with. It's an interesting take on a concept that all too many developers settle for doing the bare minimum with, and I suppose if you're looking to introduce Picross to a younger player this is a good way to do it.
SwitchArcade Score: 3/5
New Releases
Hyperspace Delivery Service ($9.99)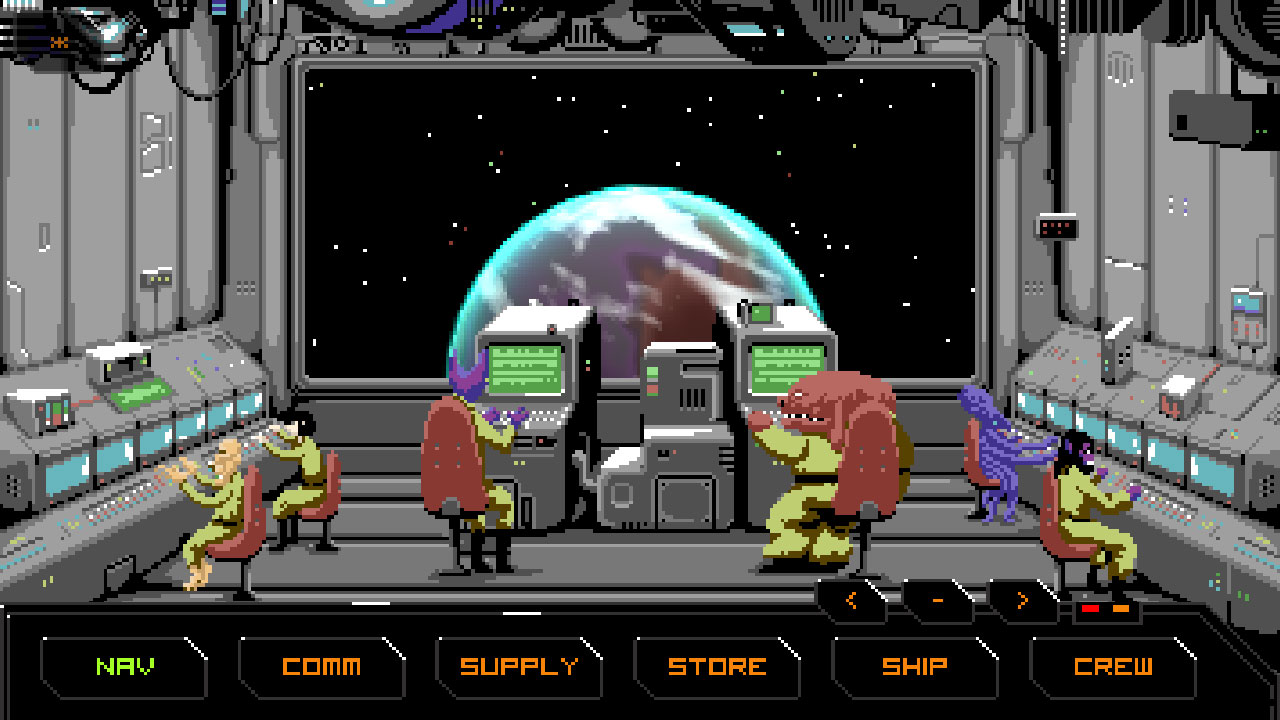 SwitchArcade Highlight!
This game was described to me as The Oregon Trail in space, and you know what? It pretty much is. Just replace the crappy hunting mini-game with some so-so first-person shooter segments and you've got a match. Assemble your crew and head on a long journey out into the far reaches of space, where unpredictability is the only predictable thing. The presentation aims for an early 90s PC feel, and while this is hardly a novel idea for a game, it certainly works. I'll have some kind of review of this eventually, but I'd say if the elevator pitch appeals to you, you'll probably enjoy it.
Colorgrid ($0.99)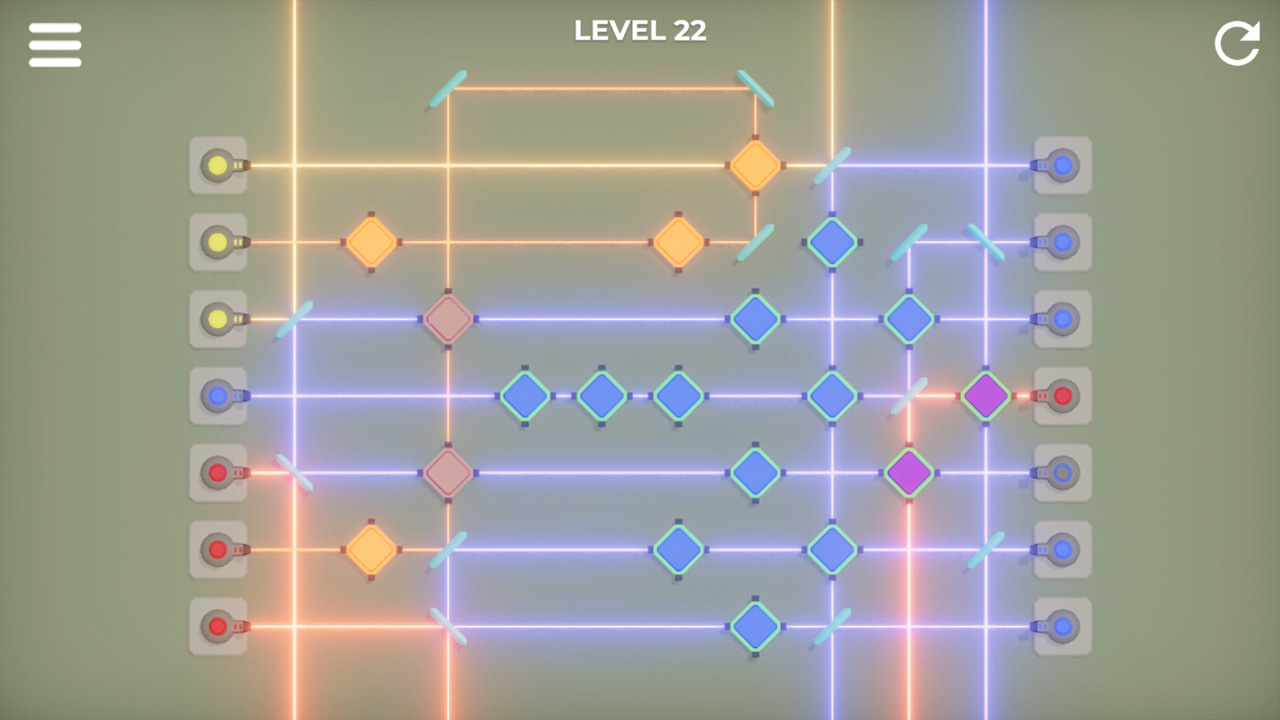 SwitchArcade Highlight!
You know, I have to say: QUByte is really coming through with these regular, cheap puzzle releases. They're not too fancy, but they pass the time nicely and even tend to debut at half-price. This particular game sees you positioning lasers and mirrors to create the right mix of colors. You get 70 puzzles for your buck, and that's a value I can certainly get on board with. The presentation is clean and the music is chill enough, though as usual you probably shouldn't expect much in the way of bells and whistles. Pretty easy to recommend, as always.
Deep Sky Derelicts: Definitive Edition ($24.99)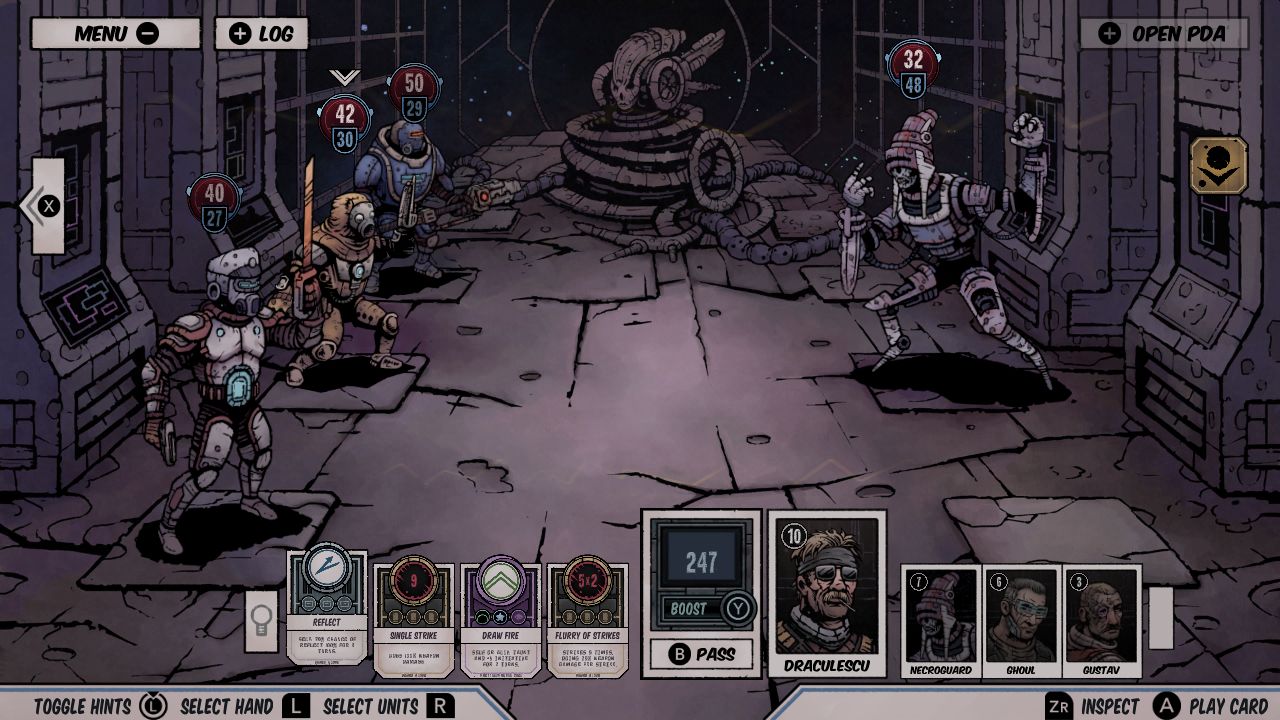 "_________ in Space!" Day continues with Deep Sky Derelicts, a game that takes the Darkest Dungeon concept into the stars. While not quite as good as its obvious source of inspiration, it checks off enough of the boxes that fans of Darkest Dungeon may want to check it out. This Definitive Edition includes both expansion packs right out of the box, giving you even more turn-based card battle action to chew on. Arguably too much, some might say. The game is a bit of a long haul that gets fairly grindy towards the end, and its in this weaker pacing that it really falls behind the game it pays homage to. Still, not bad.
Vampire: The Masquerade – Coteries of New York ($19.99)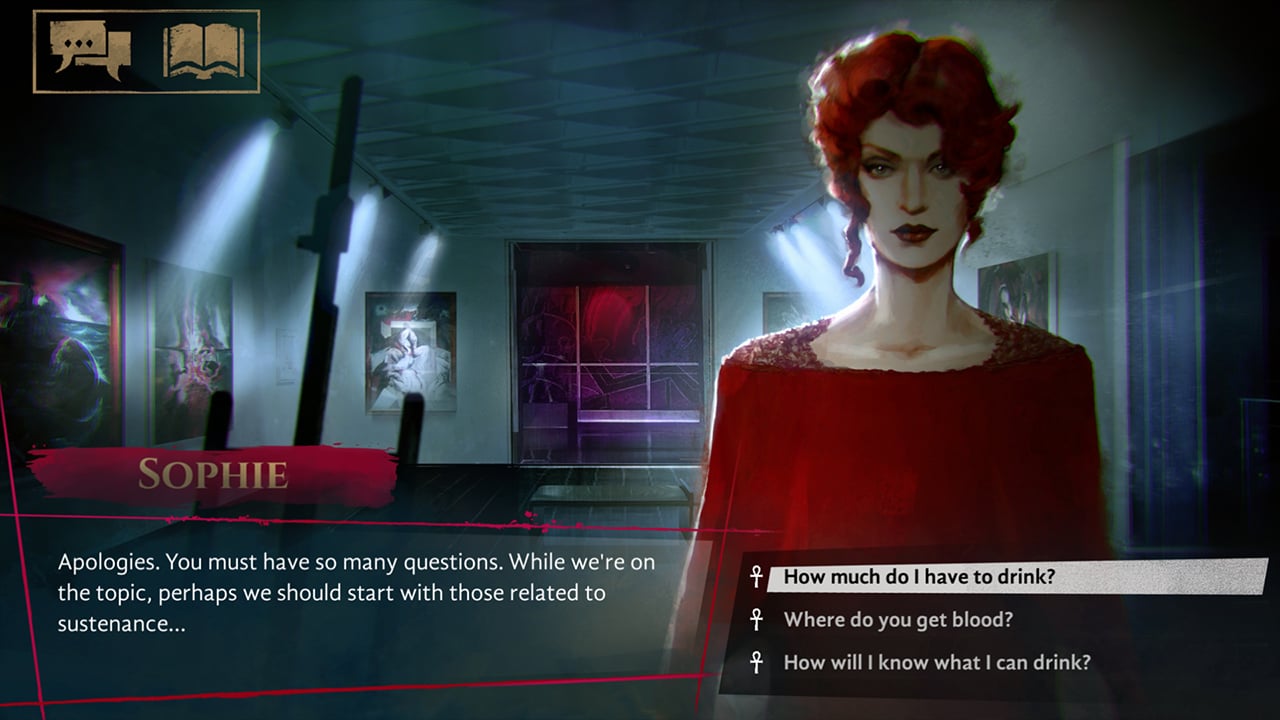 Enter the world of Vampire: The Masquerade with this adventure game based on the popular role-playing brand. Choose which clan you belong to and make your way through a twisting story where you'll have to choose your words and deeds carefully if you want to survive. Each clan will see the story play out from a different perspective, so you'll want to run through this a few times if you want to see it all. This is by and large a choice-based narrative adventure, so if you like the world and its lore you'll have a good time here. Critical reviews were middling when it released on PC, but it has a good reputation among fans of the World of Darkness setting.
Bohemian Killing ($7.99)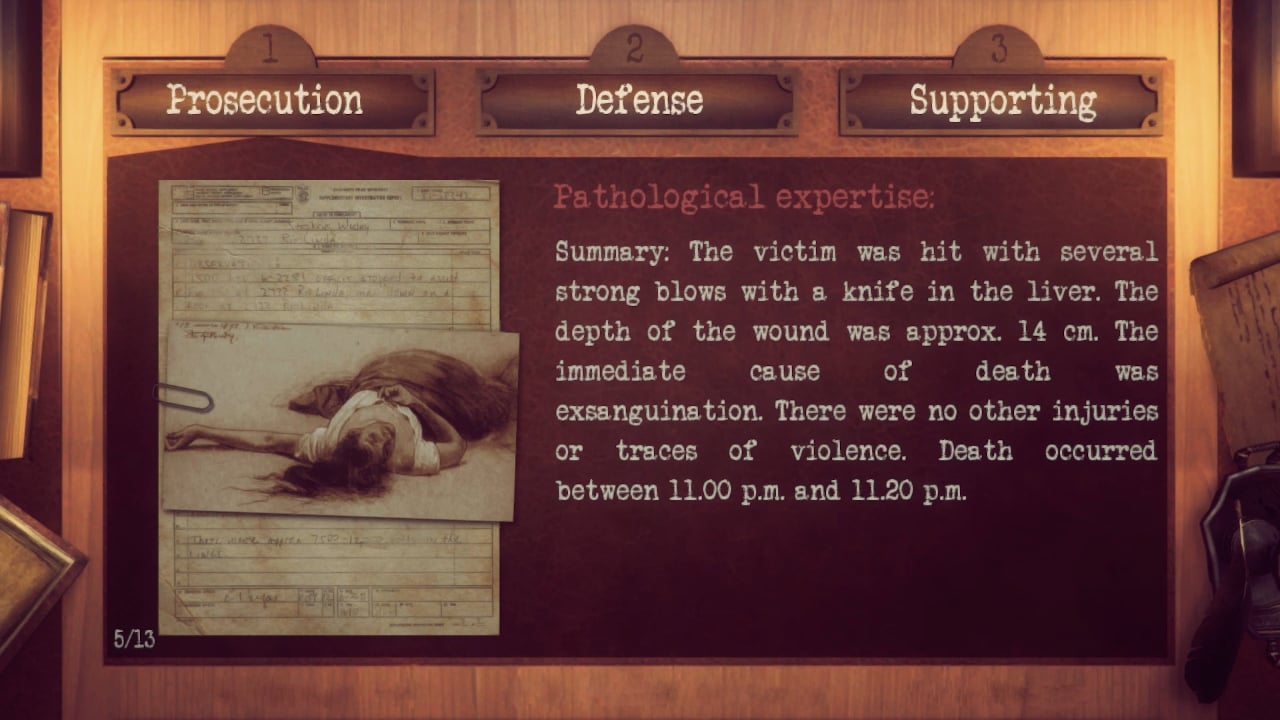 This adventure game sees you trying to clear the name of the protagonist after they are accused of a grisly murder. There are many approaches you can take to sway the courtroom. If you have appropriate evidence, well, that'll work. Maybe you can just lie instead? If all else fails, you could always act like you're insane and hope for an easier sentence. There are multiple endings to the game depending on how you proceed, lending this game a bit more replay value than the average adventure game. Not really my cup of tea, but those who enjoy a good murder mystery may find it to their tastes.
Sales
(North American eShop, US Prices)
Well, it's a small list today, friends. On top of that, there aren't exactly a lot of bangers in here. Tesla vs Lovecraft is an enjoyable twin-stick shooter, and Bud Spencer & Terence Hill may scratch your beat-em-up itch. In the outbox, Monster Boy and Baba Is You are ending their discounts tomorrow. You'll want to grab those if you haven't already at some point. Or just keep on playing Animal Crossing: New Horizons and ignore everything else. I'm not going to tell you what to do with your day.
Select New Games on Sale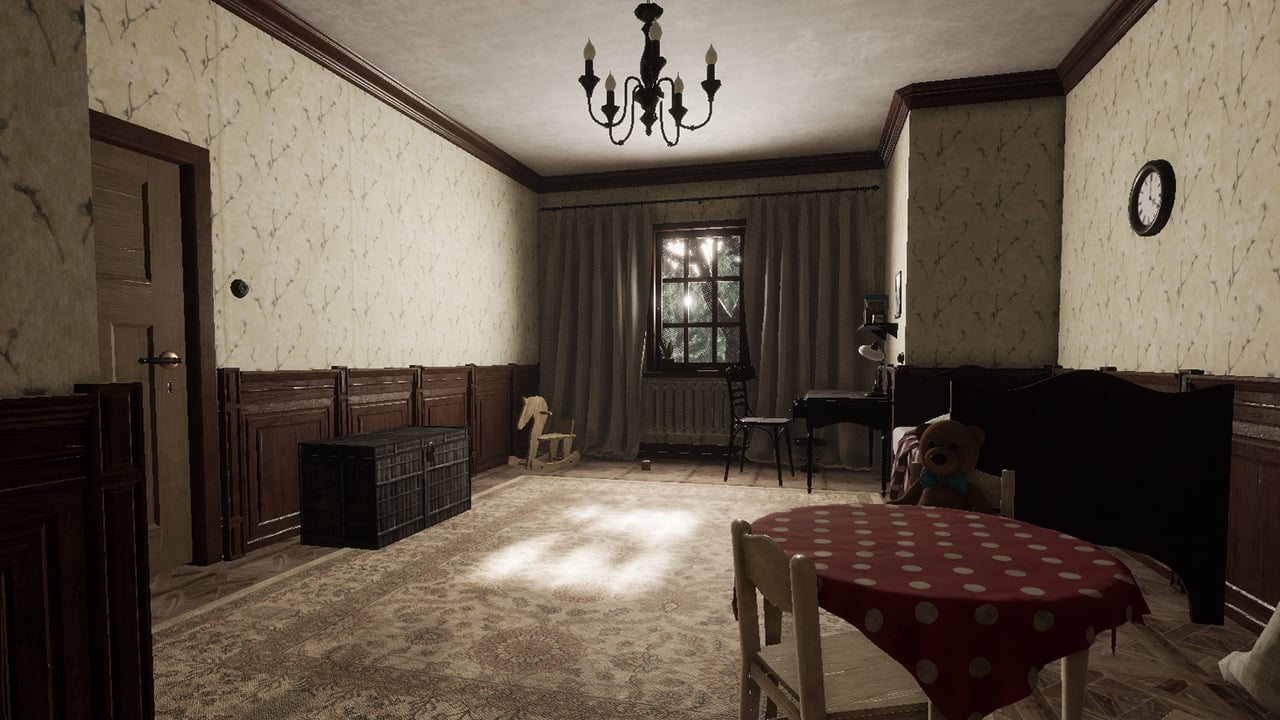 Never Again ($11.89 from $13.99 until 3/31)
Rock 'N Racing Off Road DX ($1.99 from $9.99 until 4/12)
Grand Prix Rock 'N Racing ($1.99 from $9.99 until 4/12)
Tesla vs Lovecraft ($5.99 from $14.99 until 3/29)
Jurassic Pinball ($1.49 from $2.99 until 4/12)
World Soccer Pinball ($1.49 from $2.99 until 4/12)
Bud Spencer & Terence Hill ($7.99 from $19.99 until 4/5)
Food Truck Tycoon ($3.74 from $4.99 until 4/12)
Moto Rush GT ($2.99 from $14.99 until 4/13)
Dragon Pinball ($1.49 from $2.99 until 4/12)
Super Arcade Soccer ($2.44 from $6.99 until 4/12)
Adrenaline Rush – Miami Drive ($0.79 from $3.99 until 4/13)
Titans Pinball ($1.49 from $2.99 until 4/12)
Super Street: Racer ($24.99 from $39.99 until 4/5)
Go! Fish Go! ($0.99 from $1.99 until 4/13)
7th Sector ($13.99 from $19.99 until 4/12)
Bug Academy ($11.04 from $12.99 until 3/31)
Bohemian Killing ($6.79 from $7.99 until 3/31)
Unknown Fate ($4.49 from $14.99 until 4/13)
Sales Ending Tomorrow, Wednesday, March 25th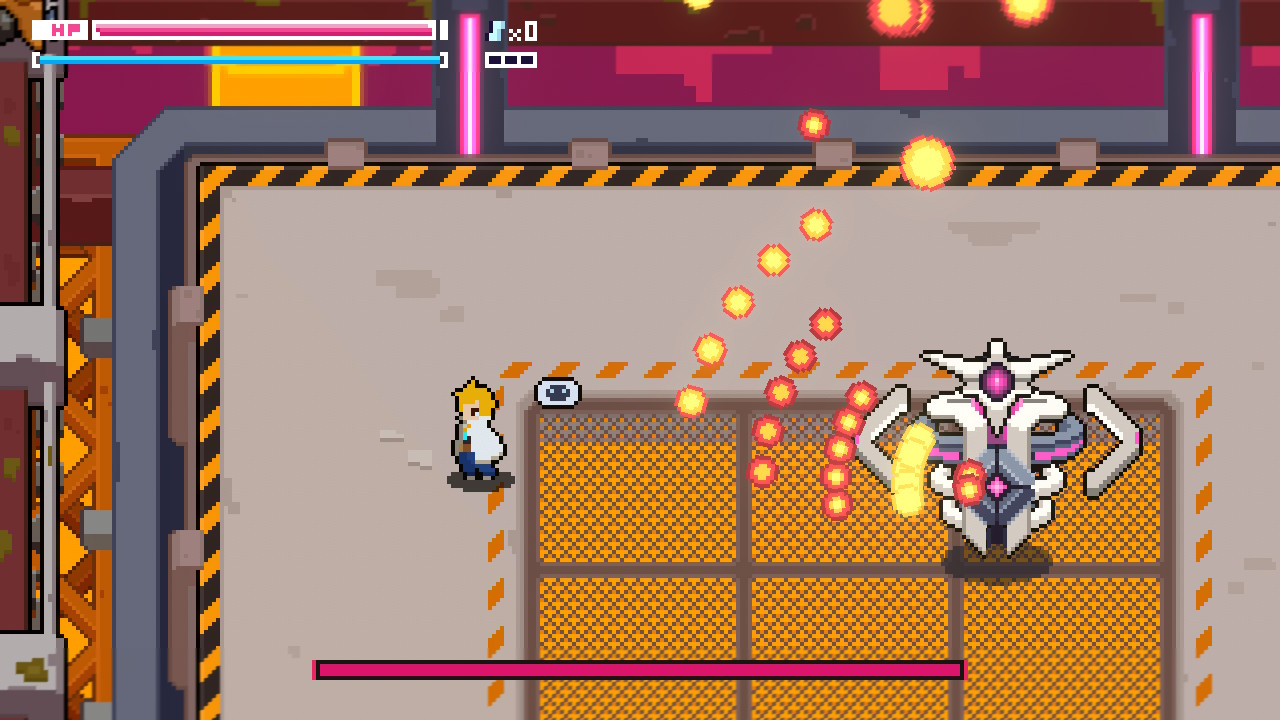 Alpha ($4.00 from $5.00 until 3/25)
ATV Drift & Tricks ($9.79 from $34.99 until 3/25)
Baba Is You ($11.25 from $15.00 until 3/25)
Back to Bed ($2.49 from $4.99 until 3/25)
Blacksad: Under the Skin ($34.99 from $49.99 until 3/25)
Bleed Complete Bundle ($4.19 from $27.99 until 3/25)
Dimension Drive ($1.94 from $12.99 until 3/25)
Flashback ($5.99 from $19.99 until 3/25)
Garfield Kart Furious Racing ($19.49 from $29.99 until 3/25)
Gear.Club Unlimited 2 ($19.79 from $59.99 until 3/25)
Inferno 2 ($2.49 from $4.99 until 3/25)
Lumini ($6.99 from $9.99 until 3/25)
Molecats ($6.49 from $12.99 until 3/25)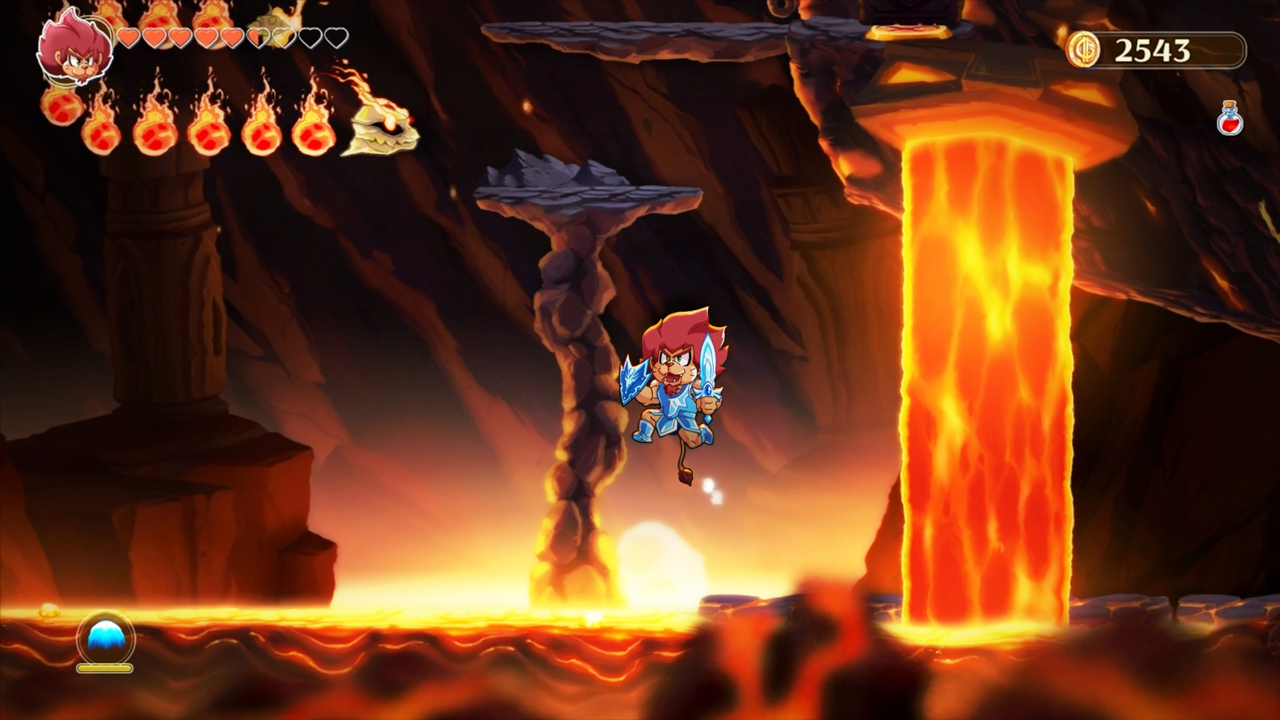 Monster Boy & the Cursed Kingdom ($19.99 from $39.99 until 3/25)
Monument Builders Rushmore ($1.95 from $6.99 until 3/25)
Moto Racer 4 ($9.98 from $14.90 until 3/25)
Pix the Cat ($2.99 from $9.99 until 3/25)
Subdivision Infinity DX ($8.99 from $14.99 until 3/25)
Super Chariot ($1.49 from $14.99 until 3/25)
Syberia ($7.00 from 14.90 until 3/25)
Syberia 1 & 2 ($13.99 from $34.99 until 3/25)
Syberia 2 ($7.49 from $29.99 until 3/25)
Syberia 3 ($12.49 from $49.99 until 3/25)
The Bug Butcher ($3.99 from $7.99 until 3/25)
The Deer God ($1.59 from $7.99 until 3/25)
Warhammer 40K: Space Wolf ($14.39 from $17.99 until 3/25)
Wide Ocean Big Jacket ($4.79 from $7.99 until 3/25)
Yesterday Origins ($9.98 from $14.90 until 3/25)
That's all for today, friends. Tomorrow doesn't seem to have any new releases on the schedule as of yet, so provided that doesn't change you can probably look forward to at least one review in the article. We'll also have whatever news and sales come along during the next twenty-four hours, so that could be good. Or nothing! I don't know where this road goes sometimes, but I do appreciate you all riding it with me. I hope you all have a great Tuesday, and as always, thanks for reading!