Hello gentle readers, and welcome to the SwitchArcade Round-Up for March 12th, 2020. Well, the ESA has ripped off the proverbial Band-Aid and cancelled E3 for this year, so we'll have to see how everyone chooses to distribute their announcements in light of that. Aside from that admittedly major event, there isn't a whole lot to talk about in the world of Switch news today. So how about we just get right to the new releases and sales, eh? Let's go!
New Releases
Neon City Riders ($19.99)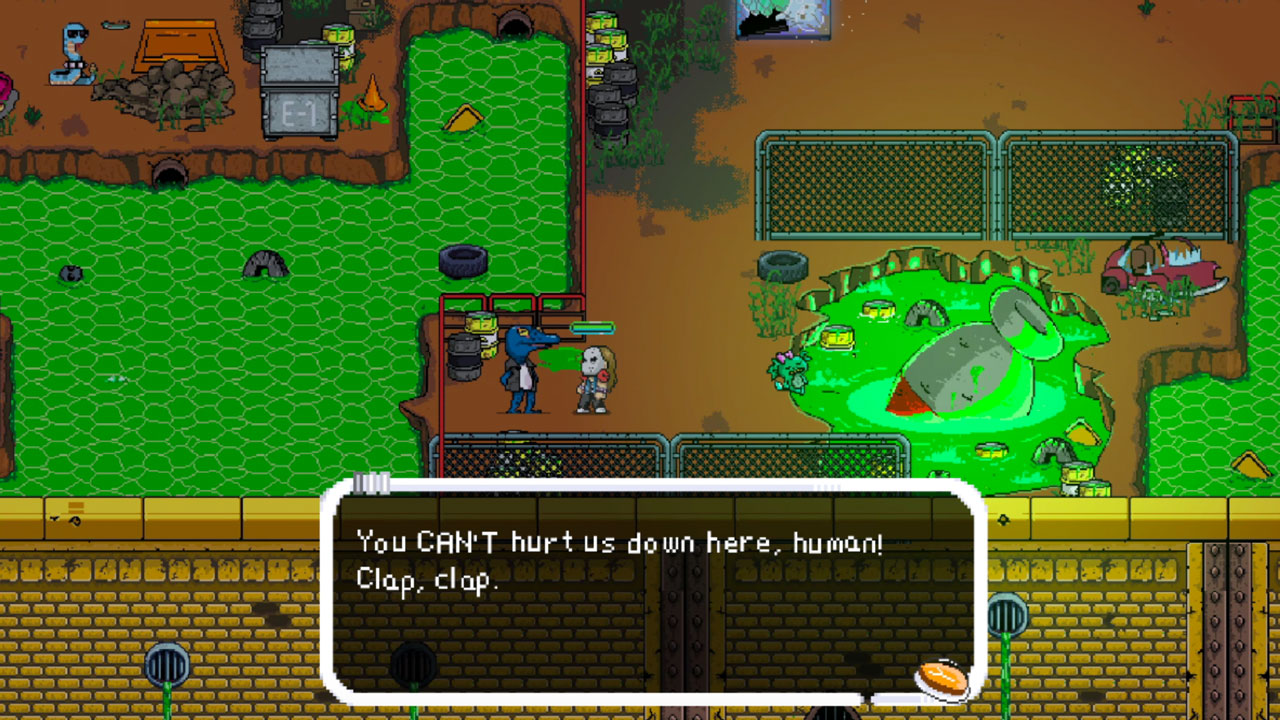 SwitchArcade Highlight!
Remember the 1980s? Well, now there's a video game that draws inspiration from that most unloved of decades! Neon City Riders is a top-down action game that, in spite of its unconventional viewing angle, feels a lot like a traditional beat-em-up in a lot of ways. As my sass at the beginning of the paragraph indicated, there's a fair bit of 1980s and 1990s nostalgia baked in here, right down to the main character being a guy named Rick who puts on a goalie mask and gains super powers. Some light adventure elements round things out. On its face, it seems like a pretty good game but I'll have to give it more time before I can say if it's more than that.
Arcade Archives Kiki Kaikai ($7.99)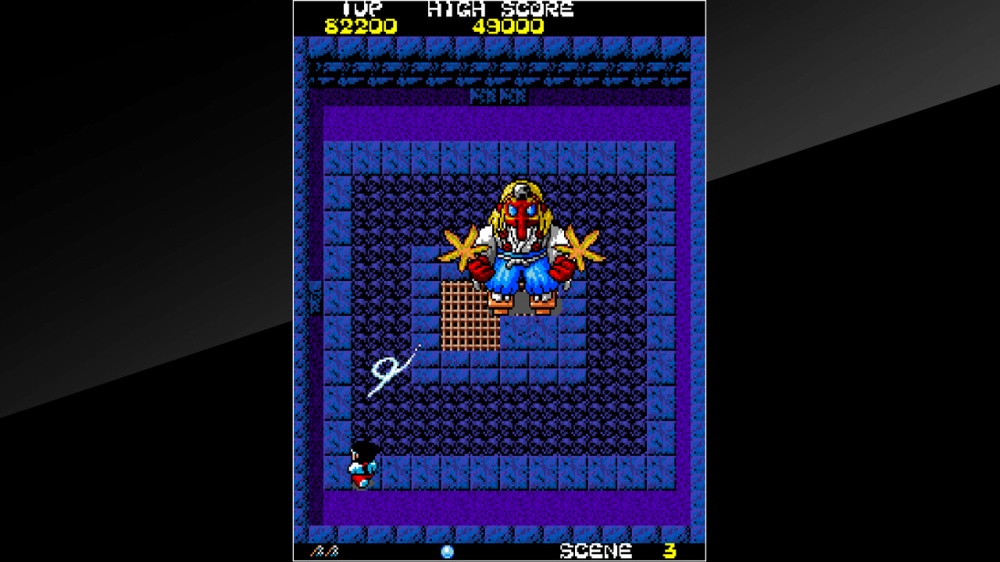 SwitchArcade Highlight!
This is the first game in the series that is generally known in the West under the title Pocky and Rocky. Developed and published by Taito in 1986, you play as a shrine maiden named Sayo who has to battle evil spirits to rescue the Seven Lucky Gods. It's a rather unconventional little shoot-em-up, but it's a very good one. Later games in the series would take the concept even farther, but the original remains a solid play to this day. Hamster has done its usual fine job with the porting duties, of course. You even get access to both the Japanese and overseas releases of the game.
Hidden in Plain Sight ($5.99)
Weirdly, I don't think this game has a single-player mode. Maybe I'm not catching something here, I don't know. Anyway, the idea in this game is that you play in various events where you need to take advantage of the fact that there are tons of NPCs that look exactly the same as your character. You need to hide among the AI, basically. Give yourself away and it will usually result in the other players taking you out. Seems to be local multiplayer only, but it does have support for up to four players. I suppose you could have some fun with this, but I feel like Invisigun runs with this general idea a little better.
Half Past Fate ($19.99)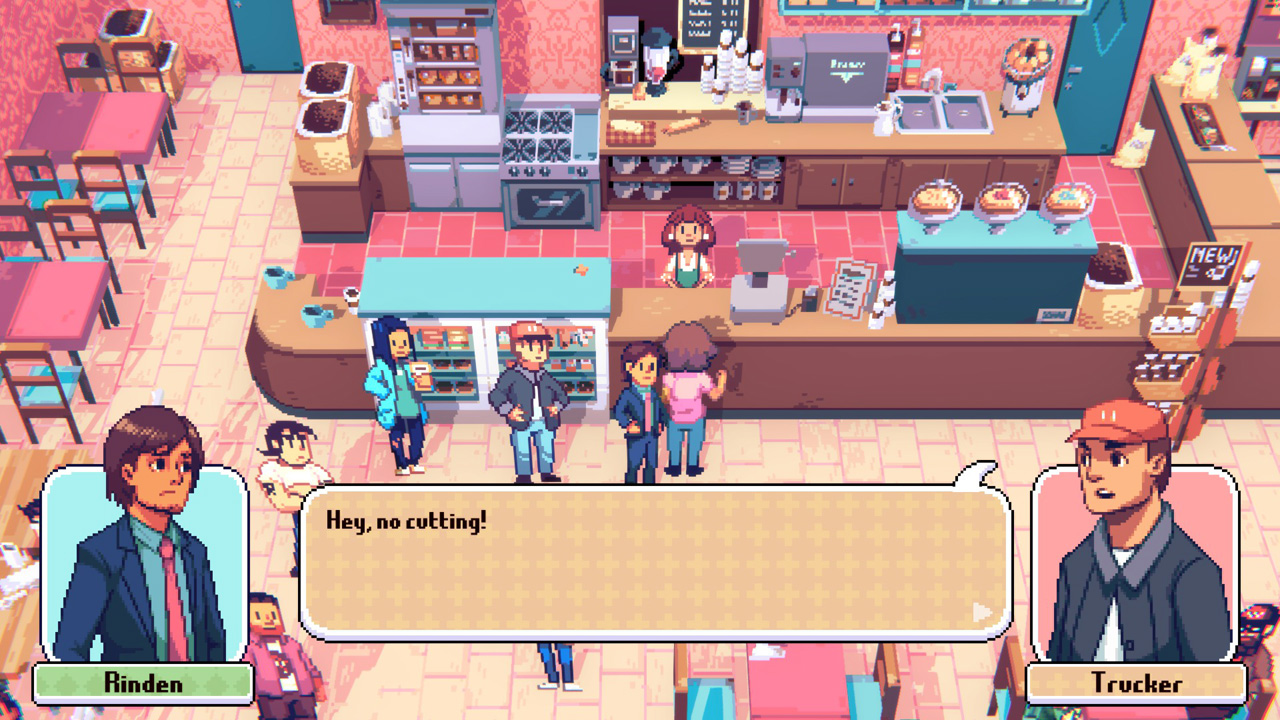 You know, I've got to say it: there are some really great pixel artists out there these days. I remember ten to fifteen years ago when pixel art was becoming something of a lost talent, and now I can see some quality stuff coming out almost every day. Half Past Fate is an adventure game that focuses on six ordinary people and the trials and tribulations they go through over time to find romance. It also has spicy ramen, because everything is better with spicy ramen. Seems cute enough if you're into the whole romance angle. Not sure I'm totally into the weird skewed angle thing it has going on, but that's totally subjective.
A Street Cat's Tale ($7.99)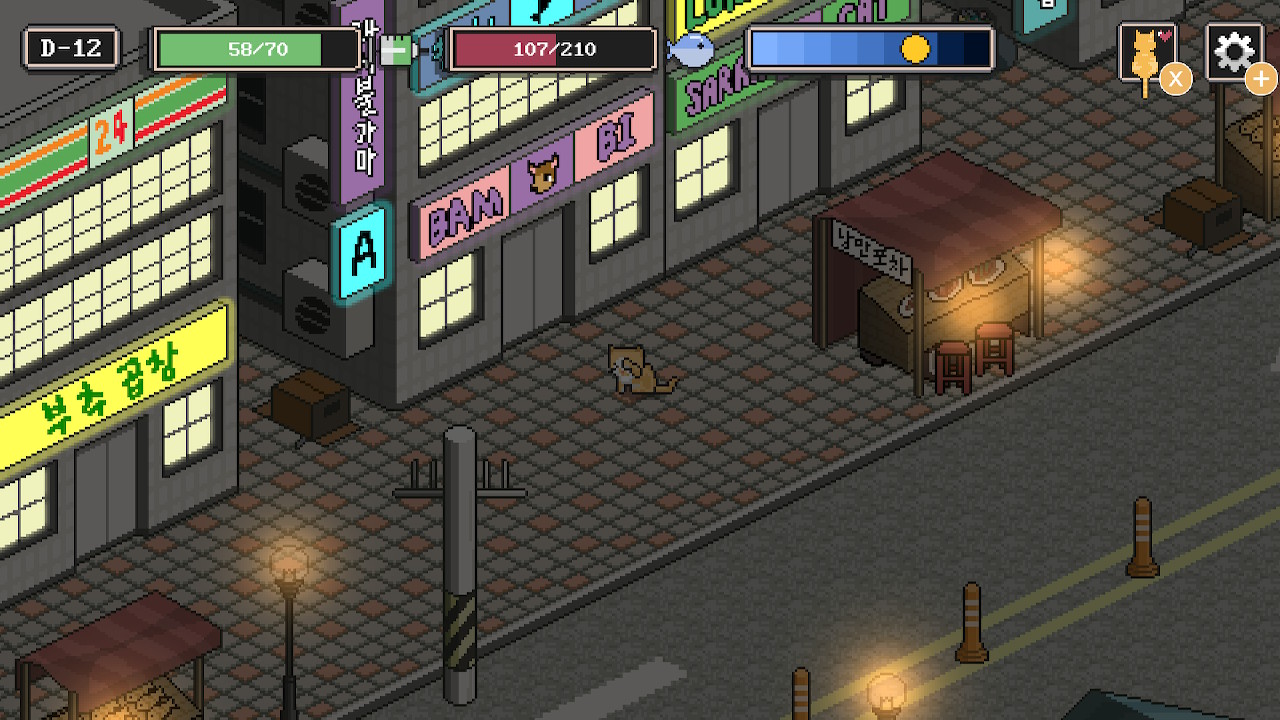 Anyone order an extremely emotionally-manipulative cat game? A Street Cat's Tale came out on mobile last year, though it doesn't seem to have made much of an impact around here. It's something of a survival game where you play as a kitten whose mother got hit by car and taken away to the vet. You have to fend for yourself and depending on how well you do that, one of eleven different endings is waiting for you. A few of them are happy. Some of them are really sad. It's a fairly short game and if I can be honest with you all, some of its endings are a bit too much for me. But if you've ever wanted to see what it's like to dodge cars while trying to find a banana peel that isn't too rotten to eat in order to fend off starvation for one more day, here you go.
inbento ($4.99)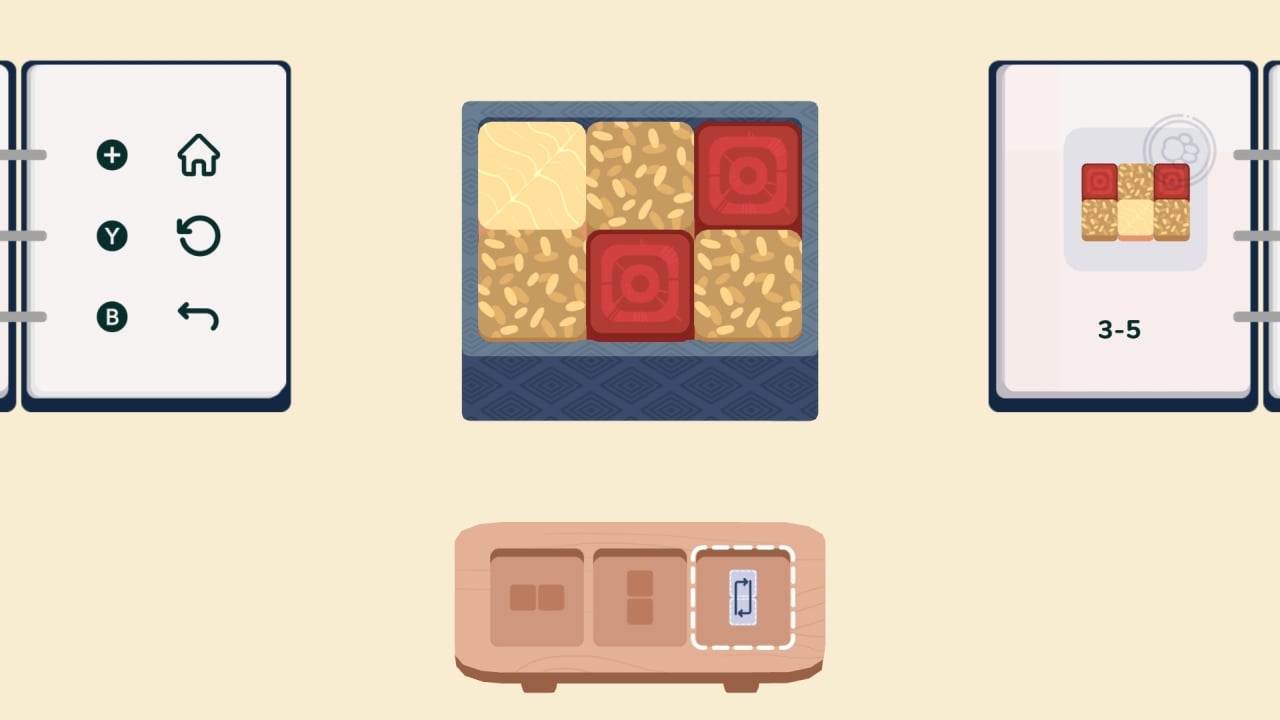 For those looking for a slightly less grim tale of a cat family, here's inbento. It's a puzzle game where you have to place ingredients in order to match a target image. Starts off very simple but it gets rather complicated as you go on. You get over 100 puzzles, which isn't too shabby for the price. Just make sure you're into this type of puzzle, because other than raising the difficulty there isn't a whole lot of shaking up happening during the course of this game. It's also available on mobile and plays just as well there, if you want to save a few bucks.
NinNinDays ($7.99)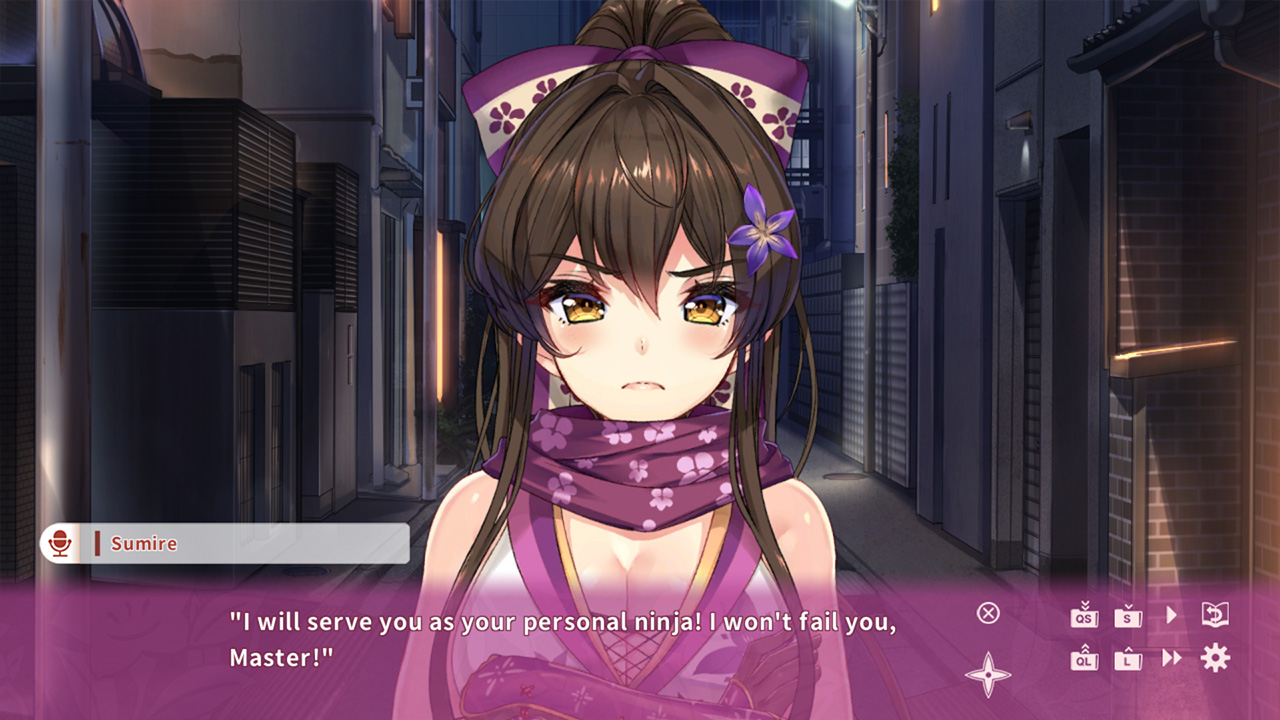 Remember, friends: if you find a ninja girl passed out on the side of the road and take care of her, she's your responsibility from then on. At the very least, that's the premise of NinNinDays, a visual novel that adopts the recently rather popular theme of booby ninjas. After helping out a ninja girl named Sumire, you end up with an unwanted house guest as she decides that she needs to pay back your kindness. Those who like booby ninjas and visual novels will probably not be unhappy with what they get for their eight bucks.
Mystic Vale ($21.99)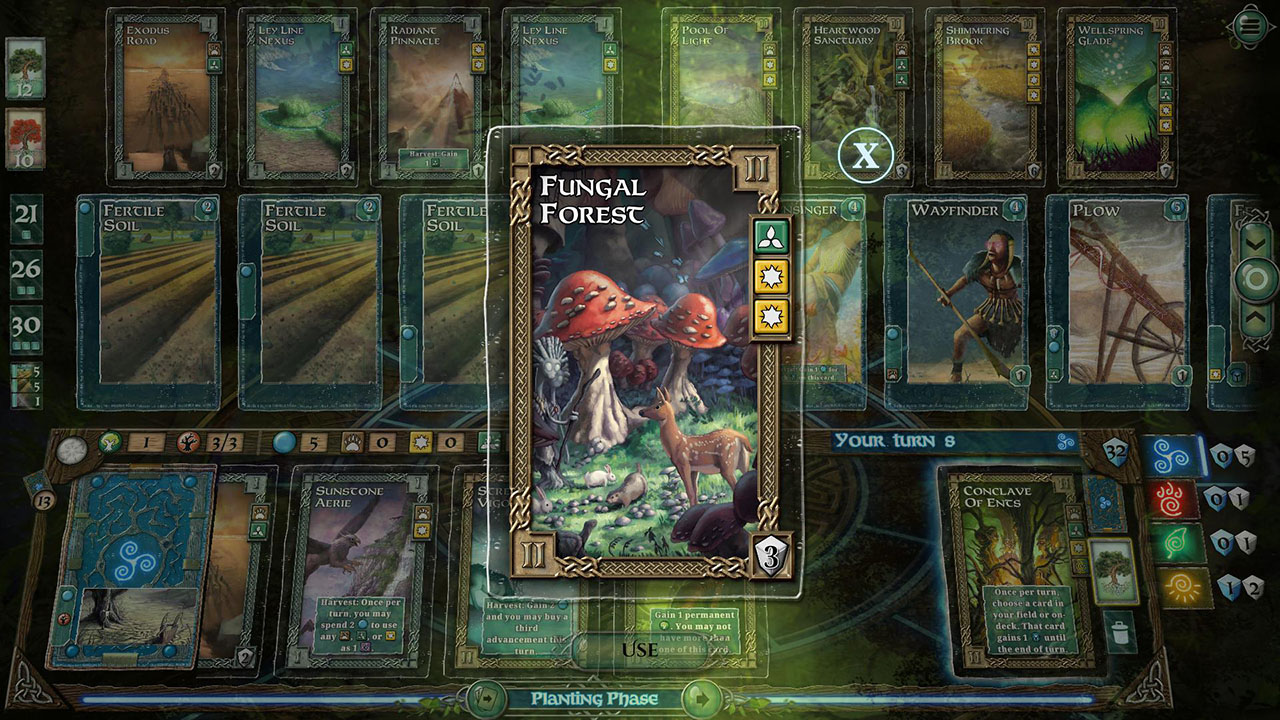 Another port of one of Nomad's mobile games, Mystic Vale follows the pattern the company has established on Switch thus far: a fine enough port but inexplicably four times the price. It's a digital version of a decent enough deck-builder card game with support for up to four players online. Even at the increased price over the mobile version, this is probably a cheaper route to take than the physical game. Oh and there is DLC, but again, still cheaper than the actual cards. I'm not too fussed about the original game to begin with so a digital version isn't something I'm really into, but I've certainly played far worse.
Hidden Through Time ($7.99)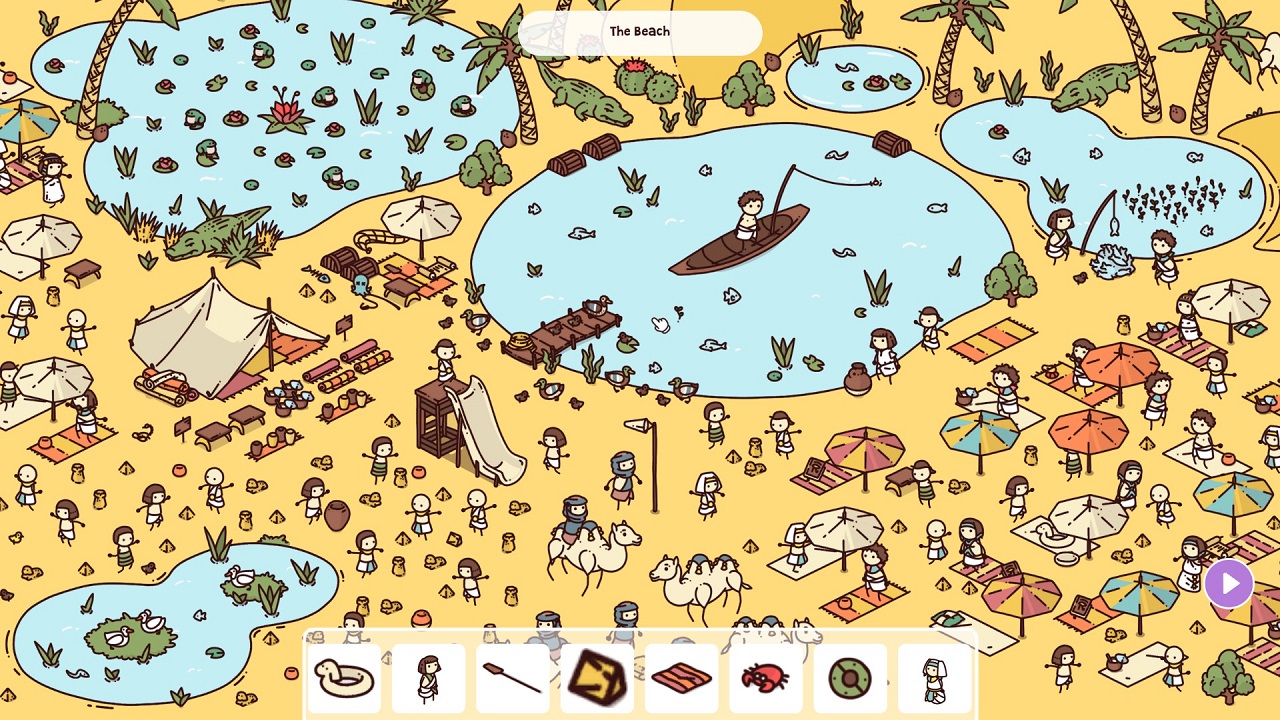 Ah, good old Where's Waldo?. Now that was a fun little fad back in the 1990s. Even beyond finding old Waldo/Wally, those books were just enjoyable to look at. So many little details and weird situations. We've seen a mild resurgence in the concept in recent years, and Hidden Through Time is another video game that pays homage to it. Find specific objects in wildly crowded pictures set throughout history. It also includes a map editor so that you can make your own challenges. You probably know whether or not this sort of thing appeals to you without me offering my thoughts on the matter, so do what you have to.
Brotherhood United ($8.99)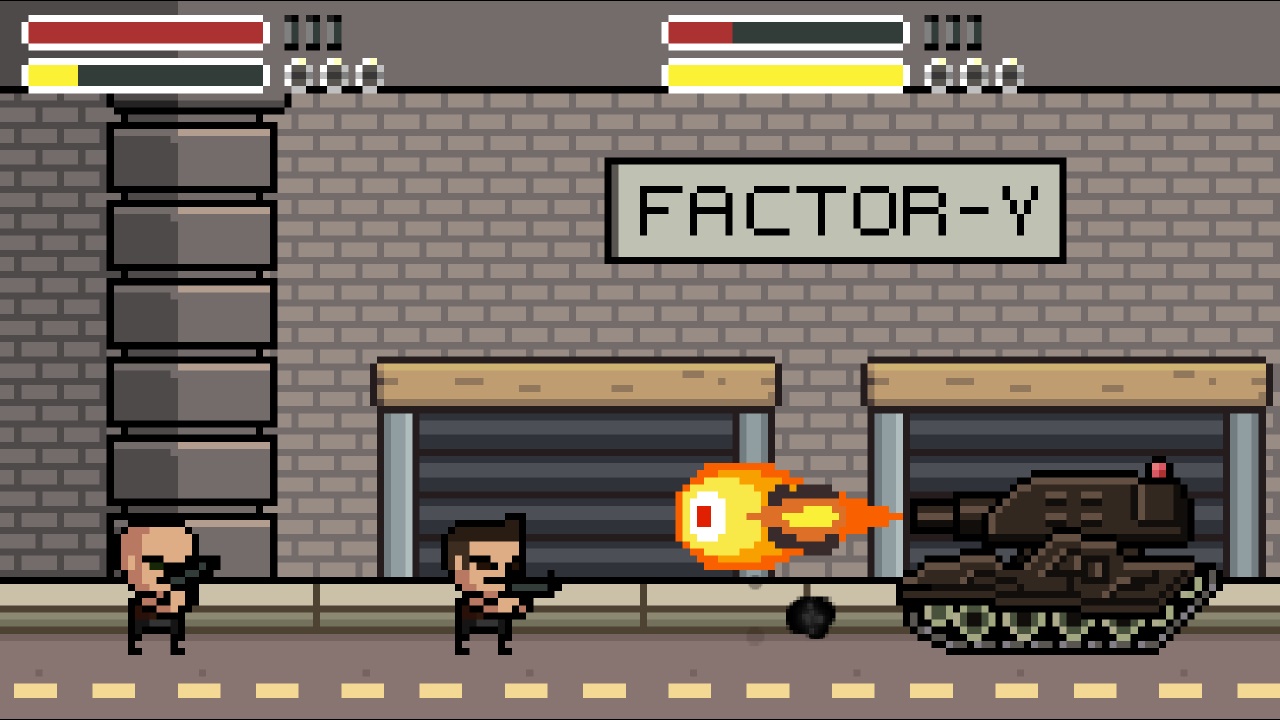 An indie run 'n gun that is more than a bit inspired by Metal Slug, Brotherhood United ultimately falls well short of the game it pays homage to. You get twenty levels with eight big bosses, and there's a nice assortment of weapons to mess around with. There's even a two-player co-op mode. But the controls really sink this game. It's just so gummy, and if there's one thing you have to get right with this genre, it's responsive controls. I know it's only nine dollars, but you can buy any of the Metal Slug games for eight bucks and they're all better purchases than this.
Sales
(North American eShop, US Prices)
Again, the usual reminder for Thursday sales lists: the gap between when I write this and when it gets posted almost always sees a bunch of new discounts pop up. We'll catch up on those tomorrow. For today? Well, I missed Cave Story+ yesterday and that is indeed a great game that you can buy if you're okay with publisher Nicalis. Playism's stuff like Kero Blaster and Astebreed is on sale fairly regularly, but the games are certainly worth picking up if you haven't before. Perhaps you may want to check into the outbox, which contains some nice discounts on the Secret Files adventure games, among others. Or just wait until tomorrow, I guess.
Select New Games on Sale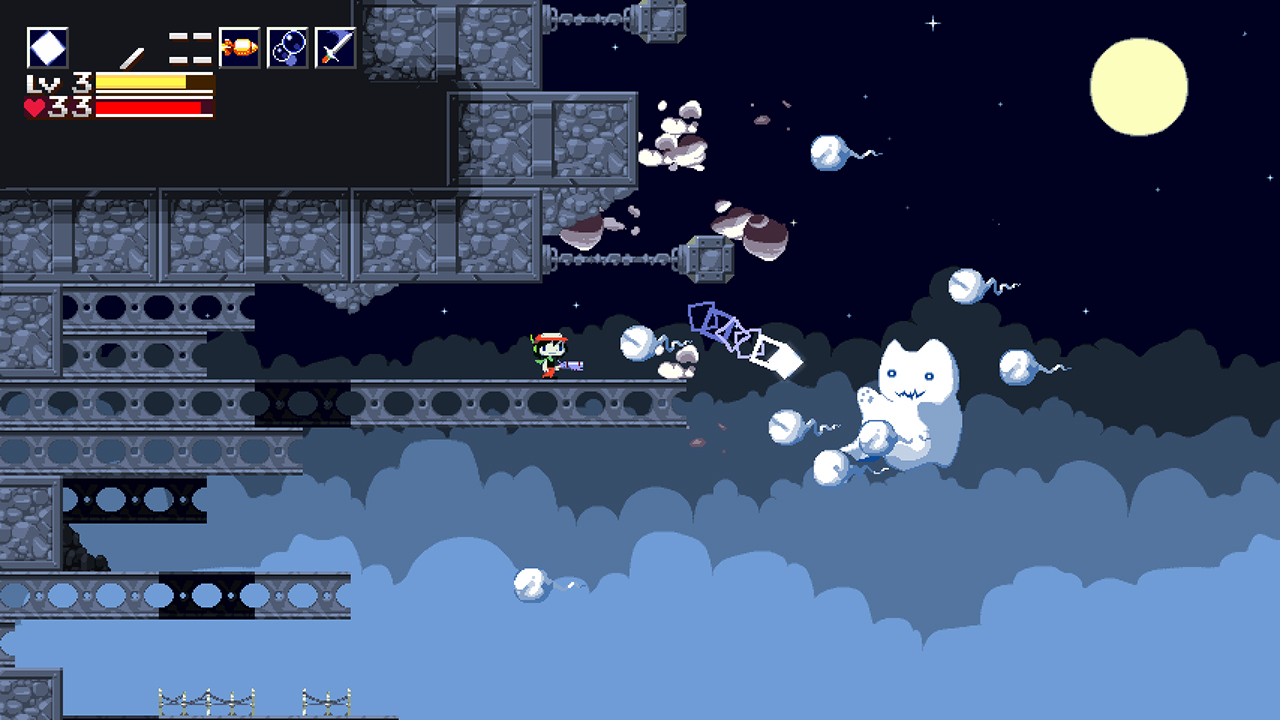 Cave Story+ ($14.99 from $29.99 until 3/24)
Kero Blaster ($4.99 from $9.99 until 3/26)
Figment ($6.79 from $19.99 until 3/31)
Dyna Bomb ($1.59 from $1.99 until 3/30)
Metaloid: Origin ($5.59 from $6.99 until 3/30)
Riverbond ($16.24 from $24.99 until 3/24)
Path of Sin: Greed ($7.49 from $14.99 until 3/23)
TorqueL -Physics Modified- ($2.49 from $4.99 until 3/26)
Adventures of Bertram Fiddle Ep.1 ($0.99 from $4.99 until 4/2)
Adventures of Bertram Fiddle Ep.2 ($3.99 from $9.99 until 4/2)
Angels of Death ($8.99 from $14.99 until 3/26)
Vertical Strike Endless Challenge ($2.99 from $4.99 until 3/26)
The VideoKid ($0.99 from $4.99 until 4/2)
Pianista ($19.99 from $24.99 until 4/2)
Astebreed ($9.99 from $19.99 until 3/26)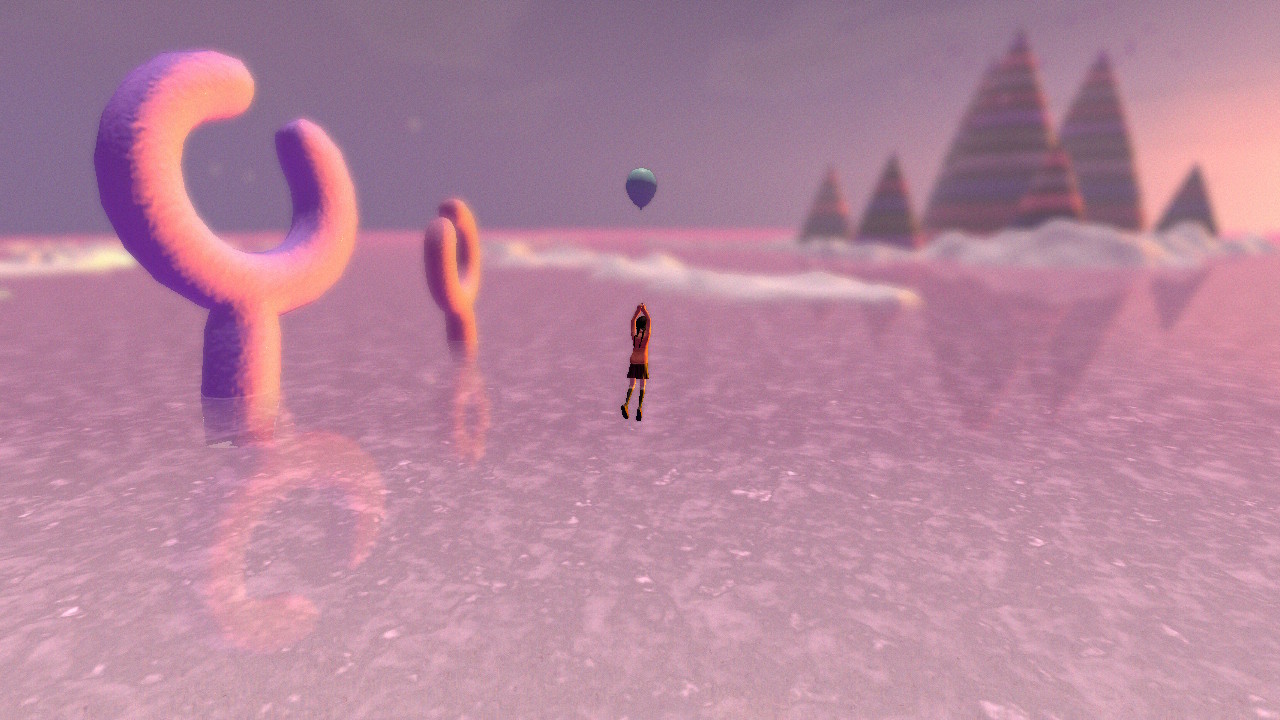 YumeNikki -Dream Diary- ($9.99 from $19.99 until 3/26)
Croixleur Sigma ($7.99 from $19.99 until 3/26)
Star Sky ($1.99 from $4.99 until 3/26)
If My Heart Had Wings ($13.99 from $19.99 until 3/26)
Cyber Protocol ($0.99 from $9.99 until 3/19)
Strange Telephone ($7.99 from $9.99 until 3/26)
Groove Coaster Wai Wai Party!!!! ($49.99 from $59.99 until 4/1)
Defenders of Ekron: Definitive ($6.99 from $13.99 until 4/2)
Roombo: First Blood ($3.99 from $4.99 until 4/1)
Sales Ending Tomorrow, Friday, March 13th
Astro Bears ($1.39 from $6.99 until 3/13)
Blood Breed ($4.49 from $5.99 until 3/13)
Close to the Sun ($14.99 from $24.99 until 3/13)
Frozen Friends ($5.99 from $9.99 until 3/13)
Immortal Planet ($11.24 from $14.99 until 3/13)
Madorica Real Estate ($9.99 from $14.99 until 3/13)
Madoris R ($4.00 from $5.00 until 3/13)
Mars Power Industries ($0.99 from $3.99 until 3/13)
Mystic Vale ($19.79 from $21.99 until 3/13)
Nonograms Prophecy ($1.99 from $3.99 until 3/13)
Rack N Ruin ($9.99 from $12.99 until 3/13)
Secret Files 2: Puritas Cordis ($5.99 from $14.99 until 3/13)
Secret Files Sam Peters ($2.79 from $6.99 until 3/13)
Secret Files: Tunguska ($5.99 from $14.99 until 3/13)
Tiny Trooper Joint Ops XL ($3.89 from $12.99 until 3/13)
Tower Inferno ($4.99 from $7.99 until 3/13)
Urban Trial Playground ($2.84 from $14.99 until 3/13)
VSR: Void Space Racing ($0.10 from $4.99 until 3/13)
Yoga Master ($19.99 from $24.99 until 3/13)
That's all for today, friends. We'll be back tomorrow with summaries of the rest of this week's releases, including My Hero One's Justice 2 and Dead or School among several others. We'll also likely have a very big list of sales to check out, and perhaps a bit of news if the chips fall that way. I hope you all have a great Thursday, and as always, thanks for reading!