Each and every day new mobile games are hitting the App Store, and so each week we put together a big old list of all the best new releases of the past seven days. Back in the day the App Store would showcase the same games for a week, and then refresh those features each Thursday. Because of that developers got into the habit of releasing their games throughout Wednesday or very early Thursday in order to hopefully get one of those coveted features spots. Nowadays the App Store refreshes constantly, so the need for everyone to release all on the same day has diminished. Still, we've kept our weekly Wednesday night format as for years that's the time people knew to check TouchArcade for the list of new games. And so without further ado please check out the full list of this week's new games below, and let us know in the comments section which games you'll be picking up!
---
Alchamancer (Free)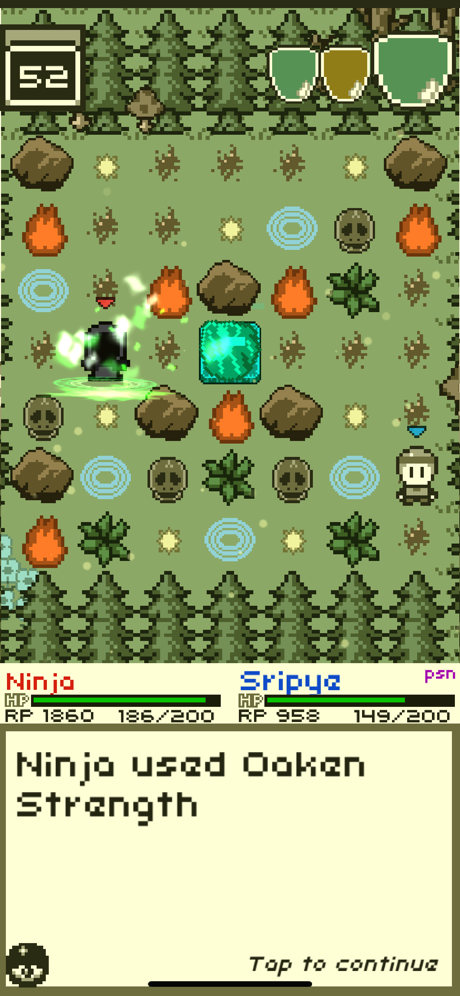 iTunes Description
Each battlefield contains different mana that you must strategically collect to be able to cast the perfect combination of spells.

Duels are a combination of turn based combat and resource management.

Customize your appearance with a variety of character skins.

Only the best Alchamancers will reign victorious!
Forum Thread: Alchamancer (by Lost One Studios)
---
Bridge Strike (Free)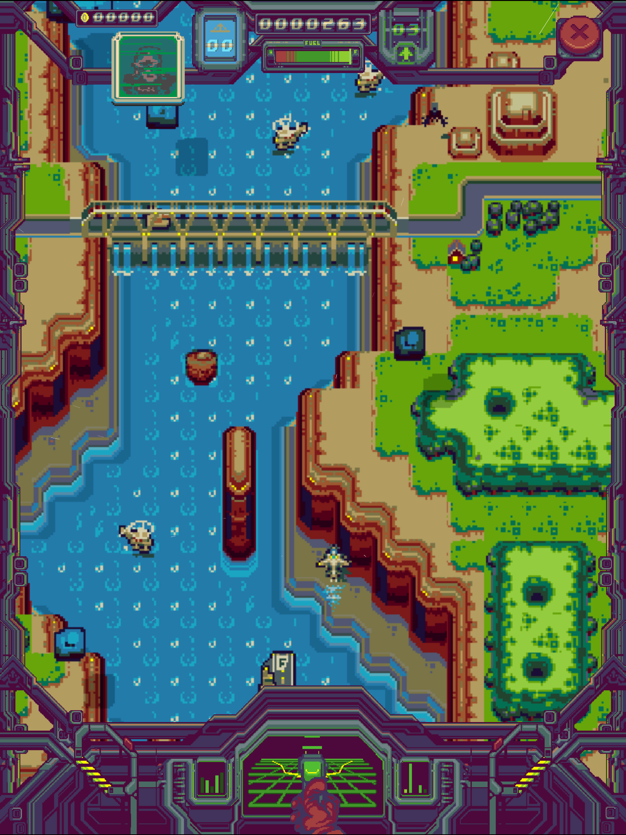 iTunes Description
Get behind the controls of our plane and fight for peace. You are our last hope!

Far, far away, there was a land where the tidiness lasted for many years…

Our secret service reports on the great enemy forces that are going towards our border. We must answer strongly and take them by surprise.

Be invisible to the enemy who lurks everywhere.
Forum Thread: Bridge Strike (by Project R3D/Kasur Dev Studio)
---
Circuit Dude ($2.99)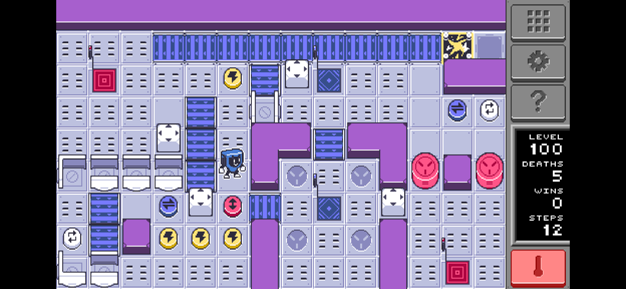 iTunes Description
Help Circuit Dude build his ultimate secret invention by plugging in chips, pushing blocks, stepping on switches, rotating walls and so much more in this game featuring over 15 hours of gameplay over 120 levels. If that's not enough, you can design your own master contraptions using the in-game level editor and even upload it to the internet for others to try out! What is Circuit Dude building? Finish the first 100 levels to find out!
Forum Thread: Circuit Dude (by Jonathan Holmes (crait))
---
City Tour 2048 : New Age (Free)
iTunes Description
The funniest and the simplest 2048 game ever!!
With a simple touch, you can find new buildings and build a city.
Merge the buildings to build a city of your own.
Forum Thread: City Tour 2048 : New Age (by Eggroll Soft)
---
Classic Trek 80 (Free)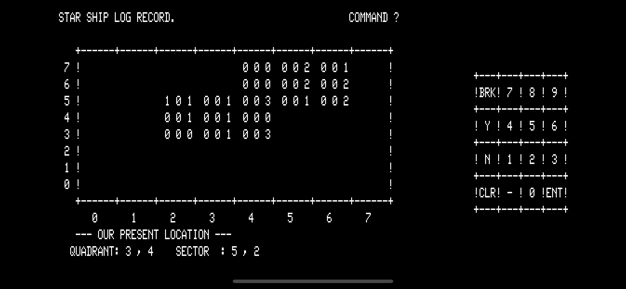 iTunes Description
In the early 1980s, these textual space adventures were very popular on home computers. They were based on the various "Trek" games that had gone before them on mainframes and mini computers.

In this version you have 35 stardates to track down and eliminate 7 warbirds. You can move through the galaxy, perform short and long range scans, and then shoot using lasers or missiles. If you run low of energy or missiles you can dock with a starbase to recharge.
Forum Thread: Classic Trek 80 (by Richard Loxley)
---
Cookies Must Die (Free)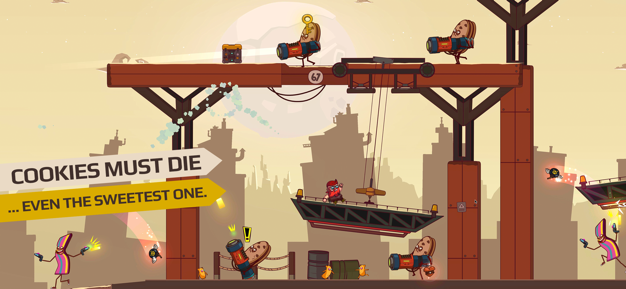 iTunes Description
Meet Jack. Jack is a super-secret agent with special powers implanted in his body by government scientists!
He has to stop a group of evil, mutant cookies and their powerful bosses before they reduce his city to rubble!
Hurry! Grab the best weapon and sling onto the battlefield! Start an intense and exciting war.
Crush your enemies, survive the attacks, defeat huge bosses with your smart movements and skills.
Forum Thread: Cookies Must Die (by Rebel Twins)
---
Cyber Force 3D (Free)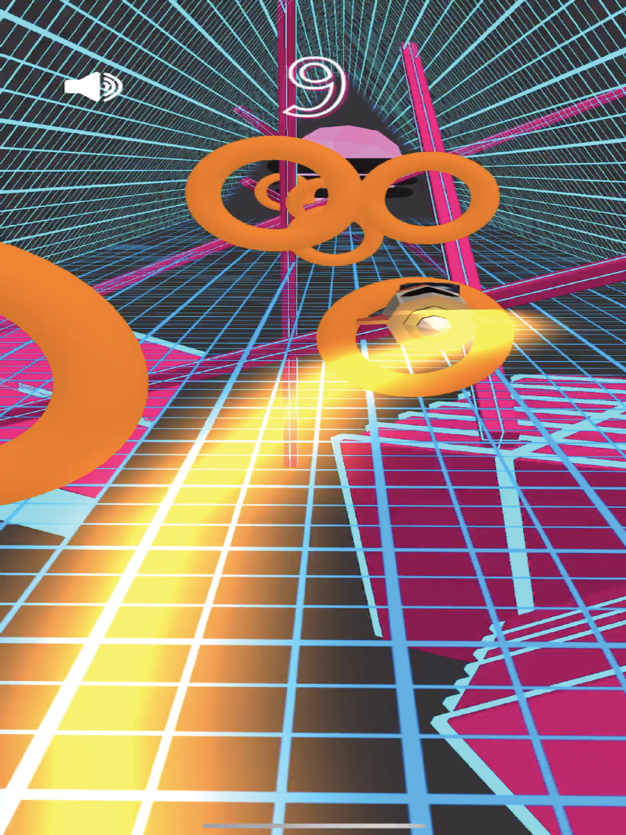 iTunes Description
Space Ship flies through Cyber Grid Collecting Points.
This initial game was made in 5 days using Buildbox for a CyberPunk Game Jam
Forum Thread: Cyber Force 3D (by Al Cox)
---
Disney Getaway Blast (Free)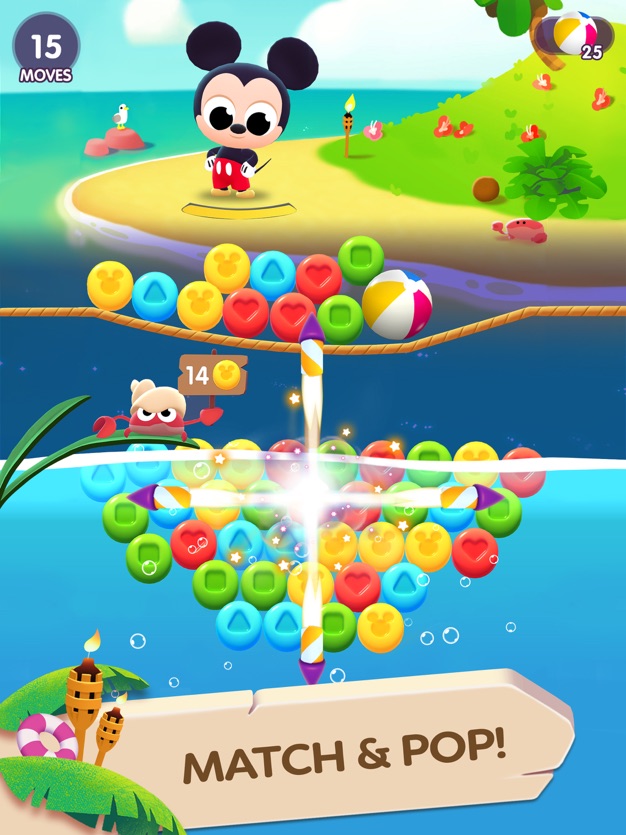 iTunes Description
Stamp your passport to embark on an all-new puzzle-popping vacation adventure! Find and collect adorably quirky Disney & Pixar keychain characters, who've all come to life to restore and rebuild an enchanted vacation paradise.
Go on a tropical getaway, a frozen expedition, an underwater adventure, and more. You can enjoy them all, anytime, anywhere!
Forum Thread: Disney Getaway Blast (by Gameloft)
---
Early Worm (Free)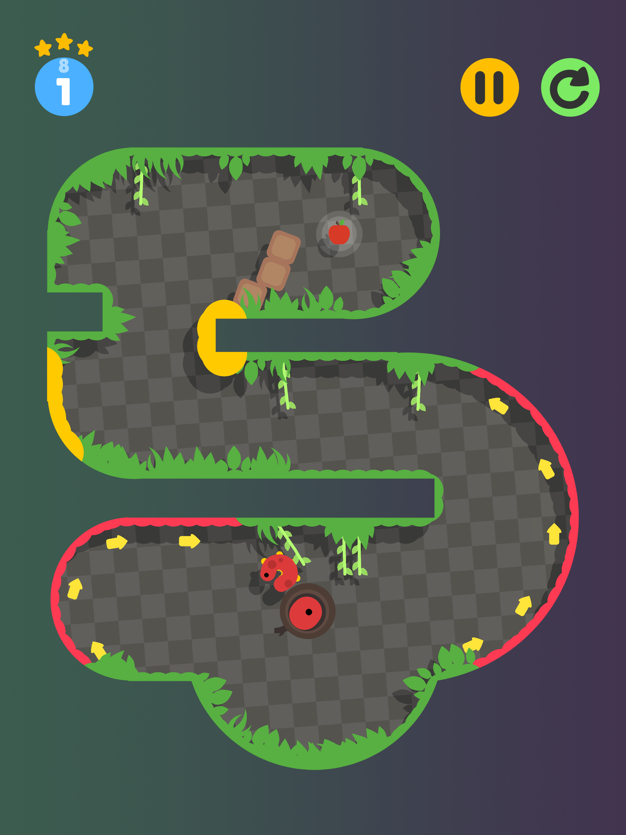 iTunes Description
Are you the Early Worm that catches the apple?

Early worm is family friendly physics based platformer about a worm that wants to collect all the apples.
Forum Thread: Early Worm (by Oddrok)
---
Ensorak Riddle ($1.99)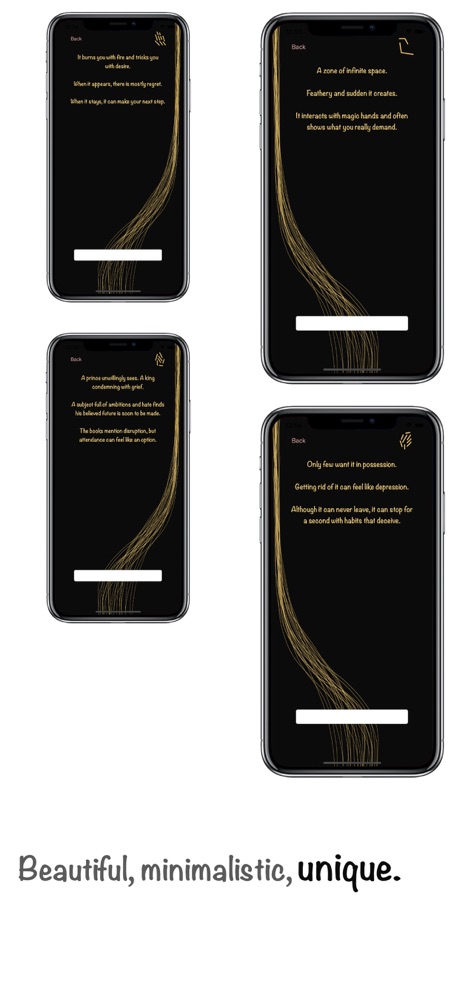 iTunes Description
Ensorak Riddle is a hardcore, text-based riddle game to investigate your problem solving skills.

10 astonishing riddles will test you with questions so difficult, you will have to dive down in your fundamental knowledge and understanding of human psychology to find answers for the utmost deceptive and quick-witted journeys you can imagine.
Forum Thread: Ensorak Riddle (by Morris Vogler)
---
Faerie Solitaire Remastered (Free)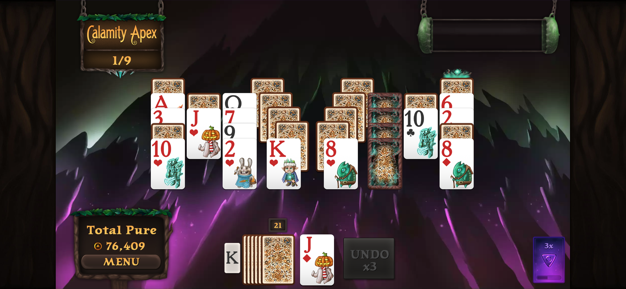 iTunes Description
Have magical fun in the addicting Card game, Faerie Solitaire! Find and raise a faerie pet and repopulate the magical land of Avalon using the resources found by clearing each level.
Earn enough Pure gold to purchase unique powerups and specialized upgrades, making each stage a breeze. Chain together combos to fill up your energy meter and save the faeries!

With 8 worlds, 40 levels, over 400 hands to play through, loads of upgrades to buy, and one exciting adventure, Faerie Solitaire will have you hooked for months!
Forum Thread: Faerie Solitaire Remastered (by Subsoap)
---
Genesis: Human Destiny ($4.99)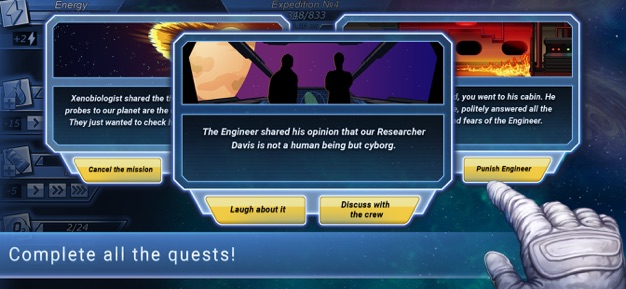 iTunes Description
Genesis: Human Destiny is a space saga about the eternal search, phantom hope, and new menace. Faced with an invincible enemy, humanity sends more and more spacecrafts to foreign galaxies outside the Solar System, trying to stop the approach of inevitable Armageddon.
Genesis offers you a combination of genres that will magnetize you as a black hole: text quest, spaceship simulator, survival, adventure, and rogue-like RPG.
Forum Thread: Genesis: Human Destiny (by Khangames)
---
Global Spy (Free)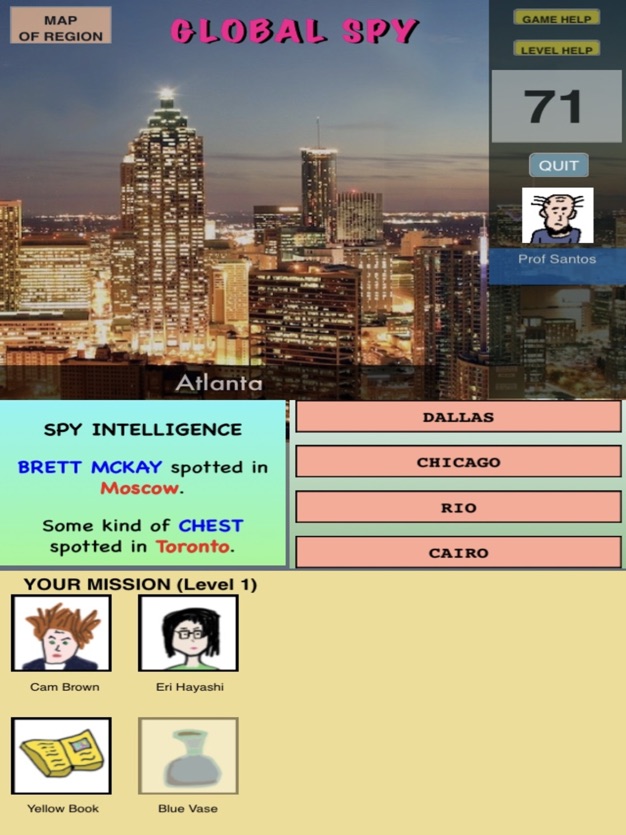 iTunes Description
You have a mission: find the spies and secret items before your time runs out!

Your targets are shown dimmed at the lower left of the screen. Click on the city name on the right of the screen to move there. Each city you visit may have a spy and/or secret.

When you find your spy or secret, click on it to capture it. The target lights up, and the next target is revealed. To view all targets for the current level, press the Level Help button. To finish on time, pay attention to Spy Intelligence, and use the Map of Region to find the best routes.
Forum Thread: Global Spy (by Yuyosoft Innovations)
---
Gravitato ($1.99)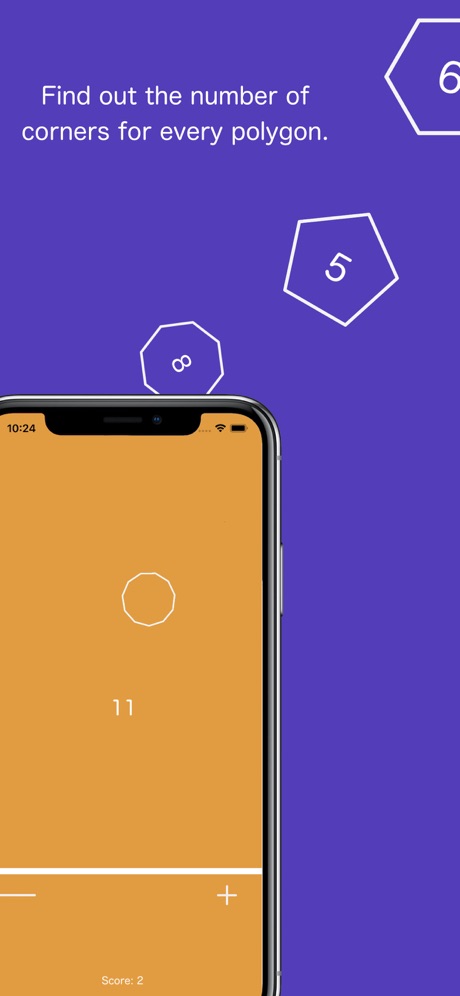 iTunes Description
Gravitato is a fast moving, hyper casual polygon game. Find out the number of corners for every polygon to score points. You can try to count or guess the corner amount. But either way, you will need a lot of agility and intuition.

The polygons are influenced by gravity and rotation. And there is barely time. To make it even more difficult and less predictive, the polygons are not always bouncing off the wall directly, but near the wall. So you can rely on an intense and demanding challenge on your journey to become the next Gravitato master.
Forum Thread: Gravitato (by Morris Vogler)
---
Hidden Survivor (Free)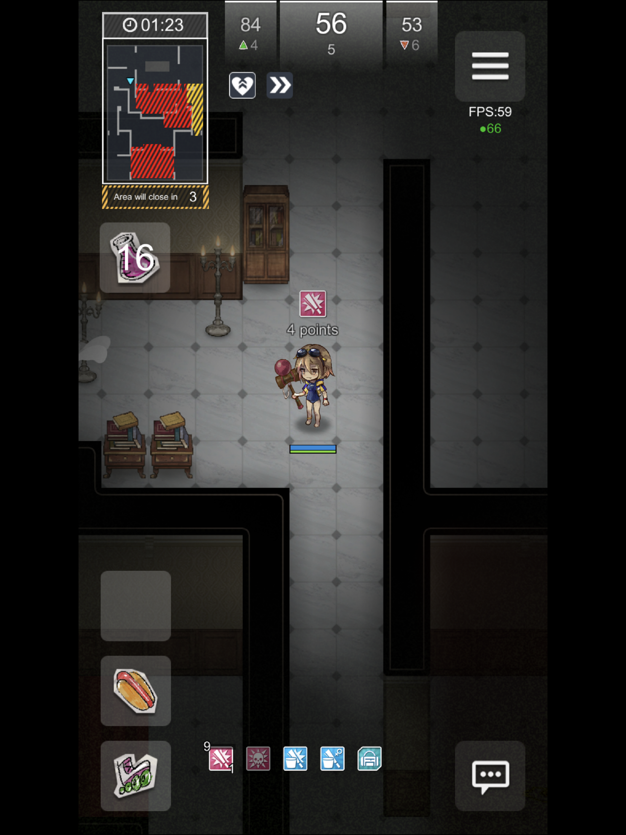 iTunes Description
Survivors who have been dragged into this foreign world must engage in hide and seek and combat to collect resources and survive.
They must use the collected resources to improve the facilities within the sanctuary, and produce necessities such as food and beverages to endure through this survival competition.
Forum Thread: Hidden Survivor (by JOY BRICK)
---
Kate Storm Escape Mystery ($1.99)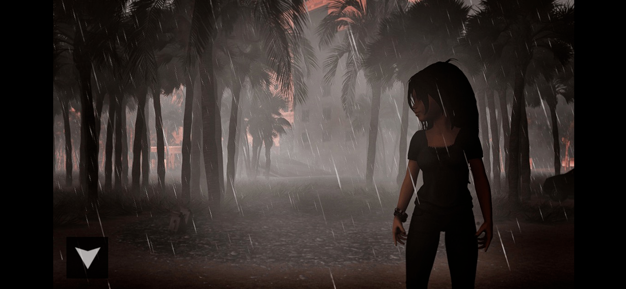 iTunes Description
Kate Storm: Escape Mystery is new interactive, adventure game!

Join Dr Kate Storm in an epic adventure. The adventure begins on a much needed holiday in the sun but soon descends into a dark mystery. Help Kate in this dark mystery adventure and try to work out how to escape!

Follow the story and explore Kate's surroundings with intuitive controls and beautiful 3D graphics. It is important that you investigate everything – even the smallest detail with help you to can unravel the mystery!
Forum Thread: Kate Storm Escape Mystery (by M9 Games)
---
Kharon 108 ($0.99)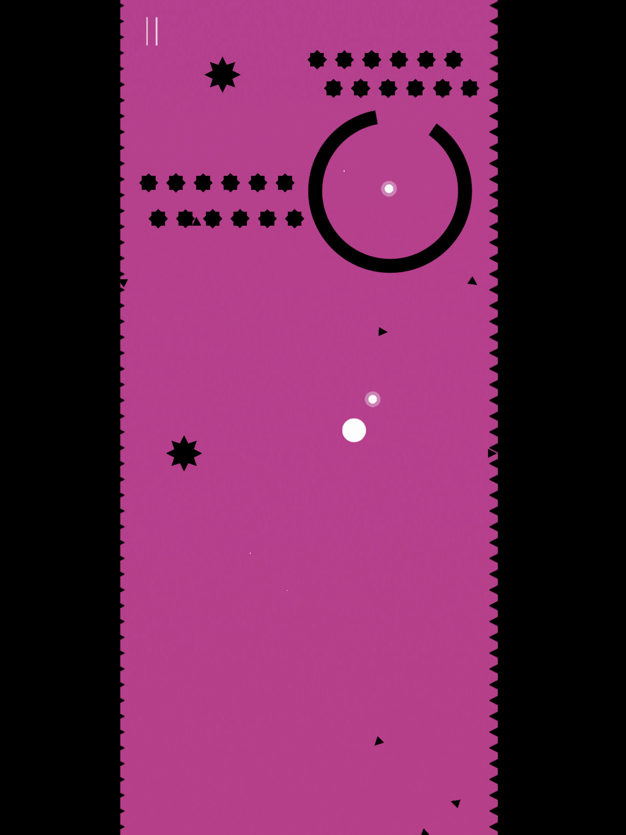 iTunes Description
Kharon in Greek mythology is a ferryman who carries souls of the newly deceased. In this game you will find souls on the levels and will bring them to the portal.

Game has 108 levels. This is really interesting number you can find many references to him in every sphere. In the way to rich 108 levels you will open mysterious symbol.

Start your journey!
Forum Thread: Kharon 108 (by NRJWOLF)
---
Lyra (Free)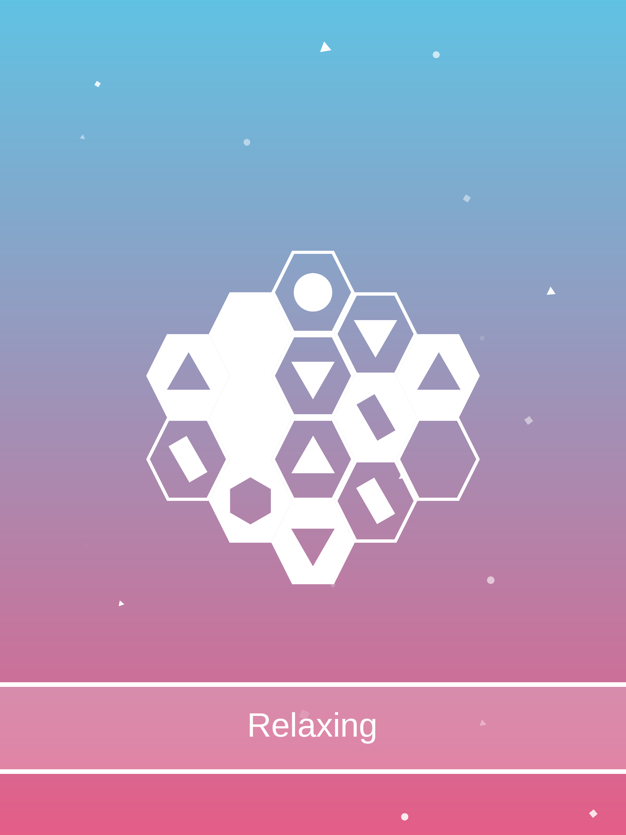 iTunes Description
Lyra is a simple, relaxing, minimalist puzzle game that offers over 1000 levels that get increasingly more difficult as you progress. The perfect brain teaser for you to enjoy.
Forum Thread: Lyra – Minimalist Puzzle Game (by Pedro Oliveira)
---
Make a Mess (Free)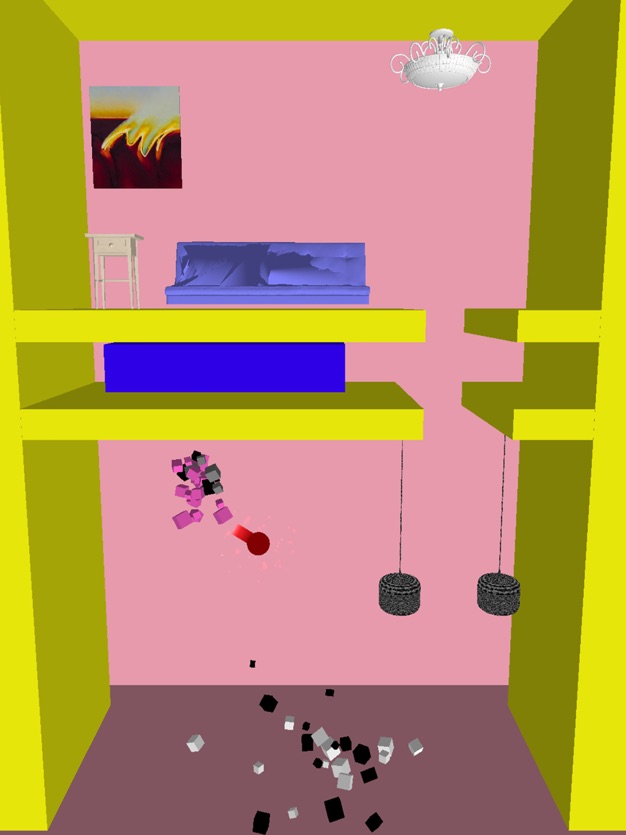 iTunes Description
Make a Mess is an addictive game you can play anytime, anywhere. You'll be given all sorts of objects in the game: furnitures, chandeliers, paintings, boxes, chairs, tables, lamps and your goal is to break all of them to complete a level. Each level has a different room with furnitures and objects for you to destroy. Break it all and make a lot of mess. The more mess you make, the more "mess points" you'll get. Then you can use those "mess points" to unlock other balls and it is INSANELY ADDICTING!
Forum Thread: Make a Mess (By Itzo Games)
---
Melbits World ($2.99)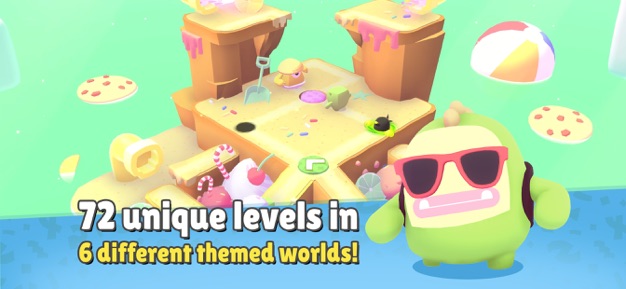 iTunes Description
Get ready for overloaded cuteness! Melbits – a bunch of happy and adorable creatures living behind your screen – has met some dangers. Please come over and send them back to home by overcoming the traps and evil virus! You can customize them too.

Join the journey with Melbits World – a 3D puzzle-platformer video game developed by Melbot Studios – with 6 different worlds, many challenging levels, crazy power ups and several game modes! Collect all of the 6 rune stone and help them back to home!
Forum Thread: Melbits World (by Doublethink Games)
---
Mighty Aphid ($1.99)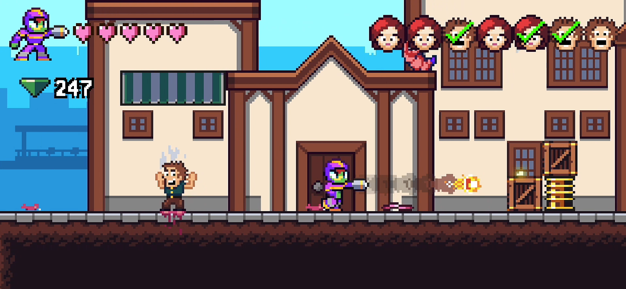 iTunes Description
His famous father is aging. His mother is dying. And his big sister is on the moon. So it is up to Avery "Aphid" Cavor to stop the villainous Lady Bug from wrecking the town of Victoria with her horde of monsters!

Run, shoot, swim, and fly. Explore huge levels. Fight big bosses. Earn upgrades.

Relive the early days of 2D platform gaming with this modern action-adventure game.
Forum Thread: Mighty Aphid (by Cascadia Games LLC)
---
Neon Slider (Free)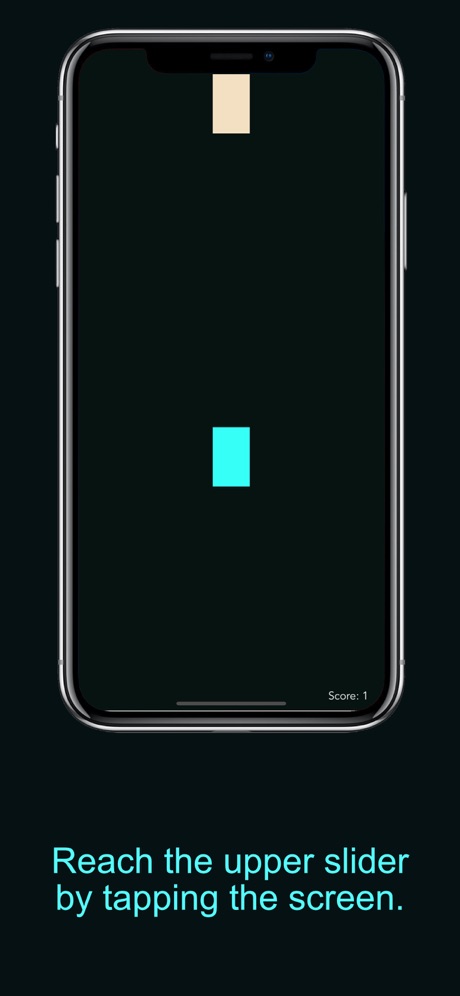 iTunes Description
Neon Slider is a gravity infused, hyper casual jump and collision game.

You are the blue Neon Slider and you have to reach the upper slider by tapping the screen as fast as you can. Or even faster. Sometimes with despair and sometimes with sheer amazement and fun. Because Neon Slider is a game of extremes. With massive gravity and a ticking clock waiting to devour your slider in the dark, you only have one option. Slide to the top.
Forum Thread: Neon Slider (by Morris Vogler)
---
Pew Pew Planet (Free)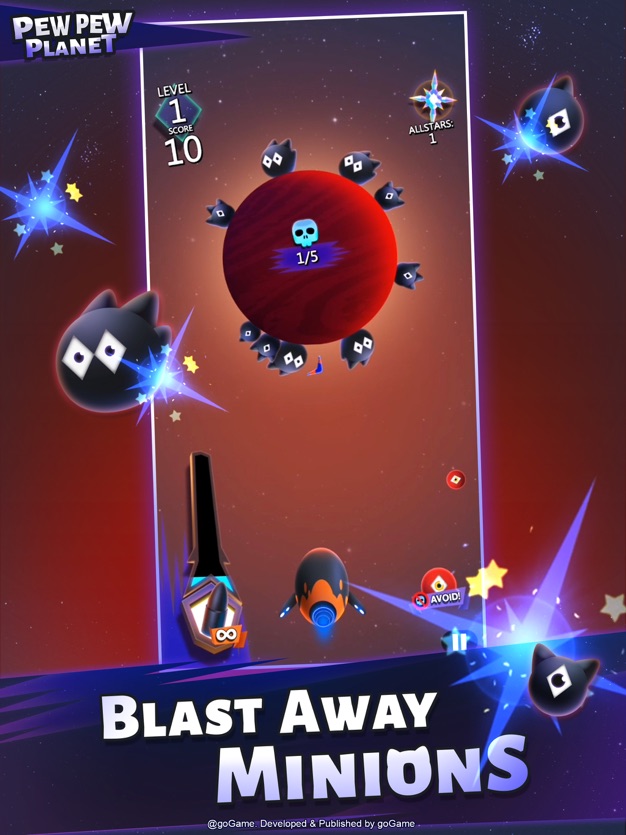 iTunes Description
Calling all brave space captains! Fire up your Guardian cannons and blast away those pesky Minions!

Use your deadly accuracy to shoot the Minions circling around the planet! Be careful not to hit the planet and bombs! The higher your level, the more Minions to eliminate! Get a high score to receive more Allstars!

Discover over 30 unique Guardians! Recruit new Guardians by using Allstars! Hit special loots to power up! Shoot special bullets such as bouncing Boomerangs and powerful Laser beams! Enter the rapid fire Hyper Mode by charging up your Pew Pew Bar!
Forum Thread: Pew Pew Planet (by goGame)
---
Pico Tanks (Free)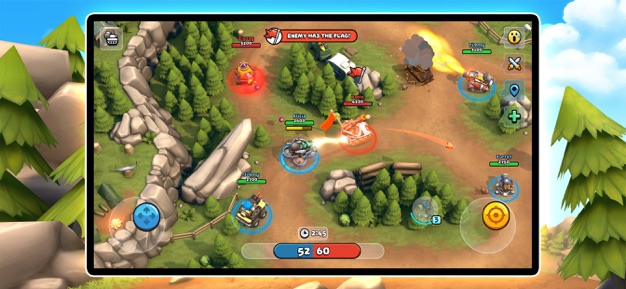 iTunes Description
Pico Tanks is a fast-paced, energetic 3v3 tank brawler with a strong focus on team strategy.

Design your own unique tank with thousands of possible gameplay-changing combinations. Group up with your friends and compete in spectacular 3v3 battles across multiple maps and game modes! Communicate with your team and overcome your enemies to claim victory in this team-focused real-time PvP battle arena.
Forum Thread: Pico Tanks (by Panda Arcade)
---
PictoQuest ($2.99)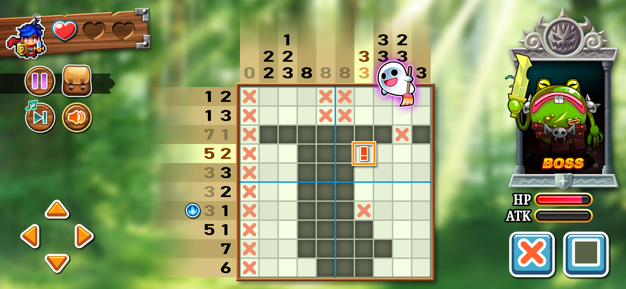 iTunes Description
Challenge your deductive skills by helping our two young heroes on their quest to bring the legendary paintings of Pictoria back!
Look carefully at the numbers on the edges of the grid to stop the sneaky wizard Moonface…
Forum Thread: PictoQuest (by NanoPiko & Plug In Digital)
---
Realm Of Alters (Free)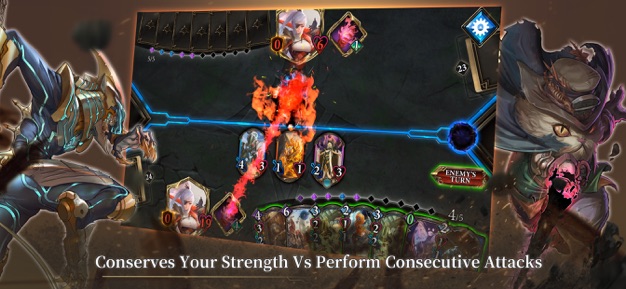 iTunes Description
In Realm of Alters, it's a battle of wits, and building decks to create powerful strategies.
Whether if this is your first card game, or you are an experienced pro, the depth and charm of Realm of Alters will draw you in. Download and experience the magic, and mayhem with your friends today!
Forum Thread: Realm Of Alters (by Ember Entertainment)
---
Rogue Grinders (Free)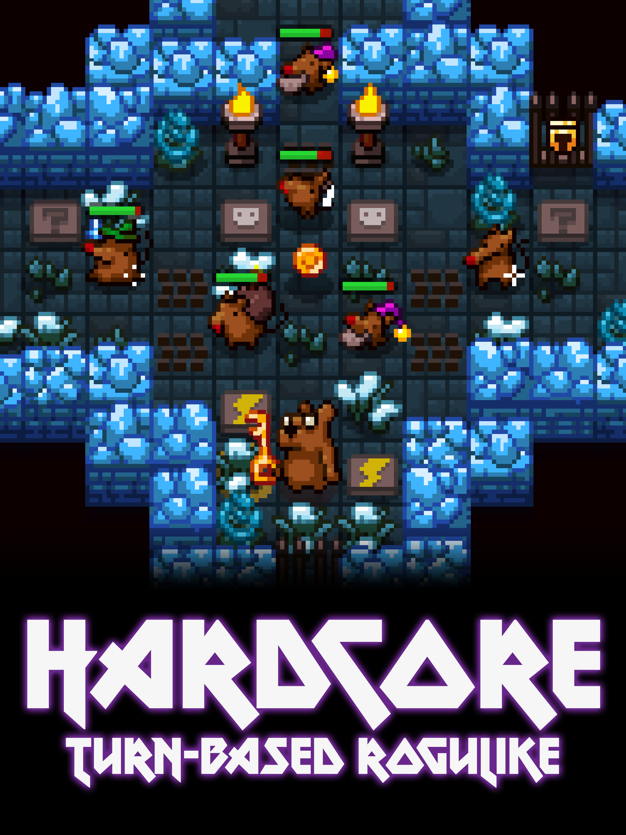 iTunes Description
Crawl through dungeons and equip a Hero to battle monsters for epic loot in an all new style of Dungeon RPG. Tap to guide your hero through dungeons, unlock new heroes, defeat monsters and collect powerful weapons. See if your heroes can survive Rogue Grinders, an epic RPG/roguelike and retro RPG all in one.

This is an RPG roguelike game like you've never seen. You'll have to battle monsters, use consumables and upgrade your weapons to go deeper into perilous dungeons. Tap to guide your hero to find hidden treasure in a pixel dungeon, making sure your hero has enough gear, health and items to protect them from a certain doom.
Forum Thread: Rogue Grinders (by Kurakurture)
---
RollerCoaster Tycoon Story (Free)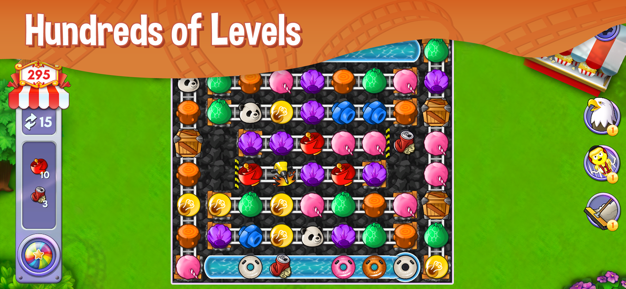 iTunes Description
Welcome to RollerCoaster Tycoon® Story! The legendary Eagleland theme park has fallen into despair and it's up to you to restore it to its former glory by solving exciting match-3 puzzles. Based on the beloved RollerCoaster Tycoon® franchise, RollerCoaster Tycoon® Story uses an innovative rail match system to earn tickets that can be used to complete tasks such as repairing rides, cleaning up park grounds and rebuilding shops. Partner with Sam, your dependable mechanic and other park staff to help restore the land around the park, unravel hidden mysteries, meet interesting characters and become a true RollerCoaster Tycoon®.
Forum Thread: RollerCoaster Tycoon® Story (by Atari)
---
Silmaris ($6.99)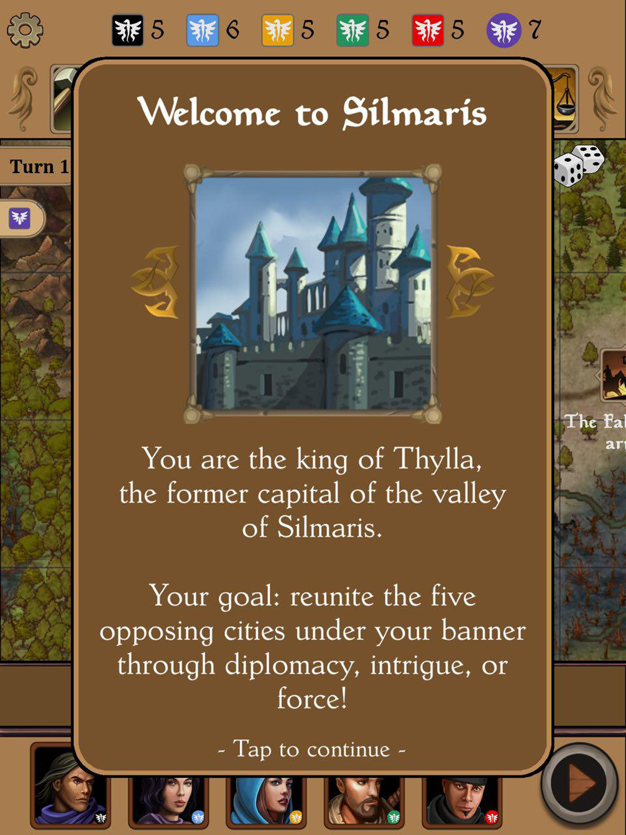 iTunes Description
Take the helm of the fallen city of Thylla and restore the lost power of your kingdom by subduing the other monarchs in the valley.
Choose and use your advisors wisely to wage war or form alliances, develop trade and explore the world, or spy on your enemies and conspire to overthrow the other rulers!
Each new game features a different story packed with twists and turns. React to events and make the right decisions when fate thwarts your reign… and as you prepare to face the greatest threat the world has ever known!
Forum Thread: Silmaris (by Pyrogen)
---
SwipeTrix (Free)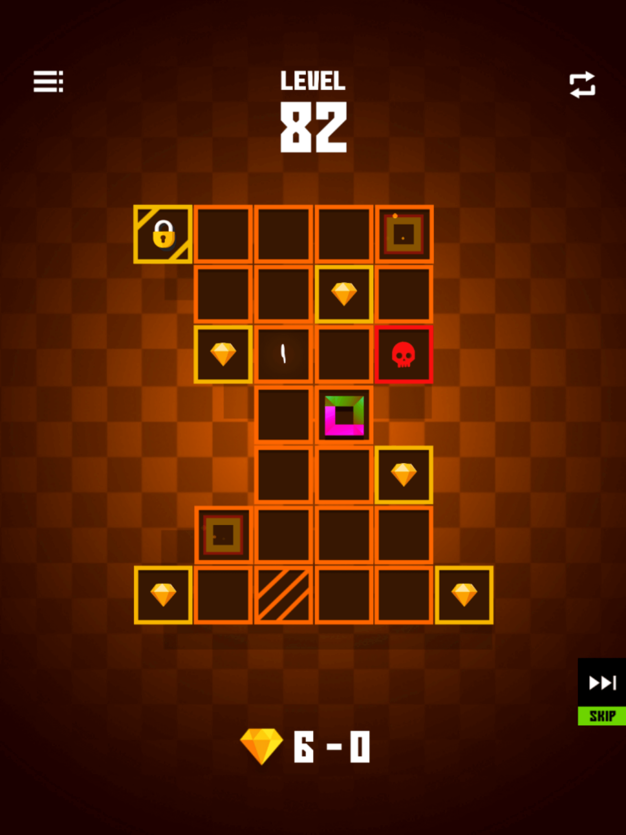 iTunes Description
SwipeTrix brings the fun of solving puzzles in the shape of really polished art style and gruelling level design.

Swipe to Move the character.
Collect all the diamonds to clear the level but watch out for enemies. !

There is no time limit so take you time to figure out the solution and advance through exhilarating levels.
Forum Thread: SwipeTrix (by VRPlaying Games)
---
The Tawashi ($4.99)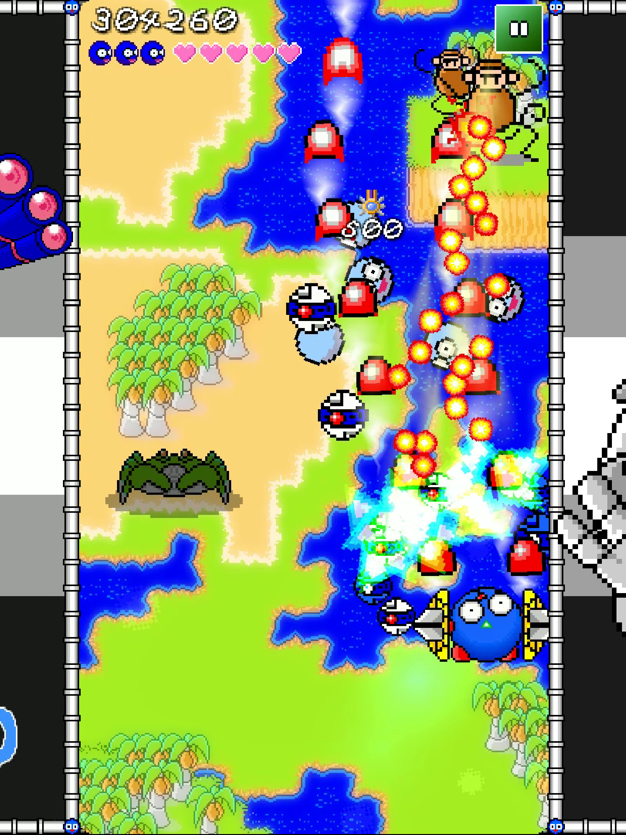 iTunes Description
– What kind of game is it?
A game where you evade enemy bullets whilst shooting them down. Don't think, just evade and shoot!
Forum Thread: The Tawashi (by Mutoys)
---
Tumble Wrestling (Free)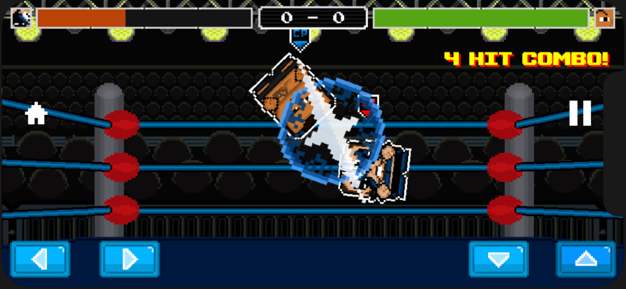 iTunes Description
Tumble Wrestling is a casual physics based fighting game that challenges you to knock your opponent out of the ring.

There is a variety of wrestlers to chose from, each with a pro wrestling signature move that can be used to weaken or KO your opponent. Use power slams, irish whips, elbow drops, atomic drops, pile drivers and moves off the ropes to earn that win!

Early challengers will start out easy, but will become increasingly difficult as you fight your way to a title bout. As the game becomes more difficult, you must decide whether to go for the raw power ring out, or methodically pound your foe into into a daze and then go for the ring out. Let the mayhem begin!
Forum Thread: Tumble Wrestling (by RANDALL ARTIAGA)
---
Unknown Knights ($2.99)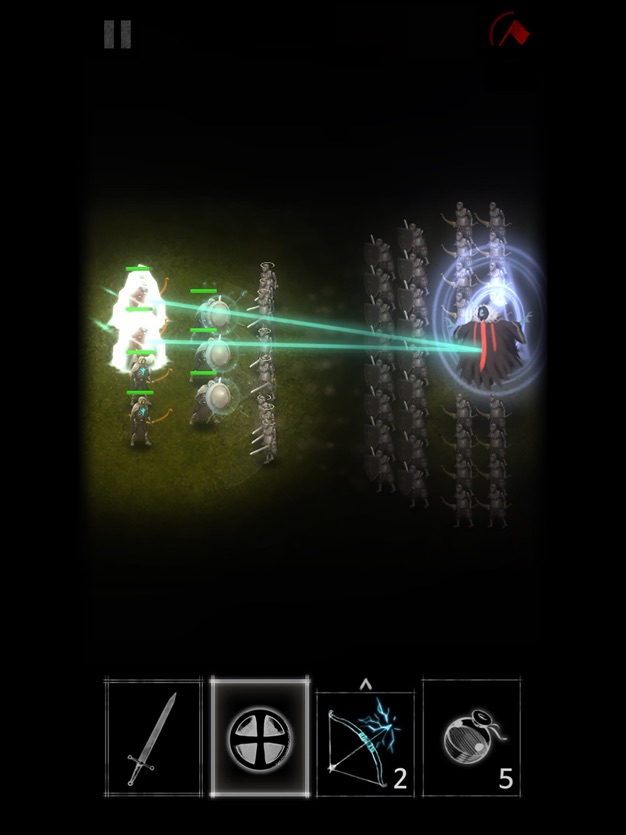 iTunes Description
Discover new challenges, and steer the game's Narrative as you venture to destroy the Dark Lord's Tower. Your loyal company of Knights and Soldiers, the Unknown Knights, will stand by you every step of the journey.

"Unknown Knights" provides unique unit battles with roguelike encounters. You must solve problems, hire knights, and draft militia to build a strong band for the final fight against the Dark Lord.
Forum Thread: Unknown Knights (by Teamarex)
---
VIRUS: Turn-Based Strategy (Free)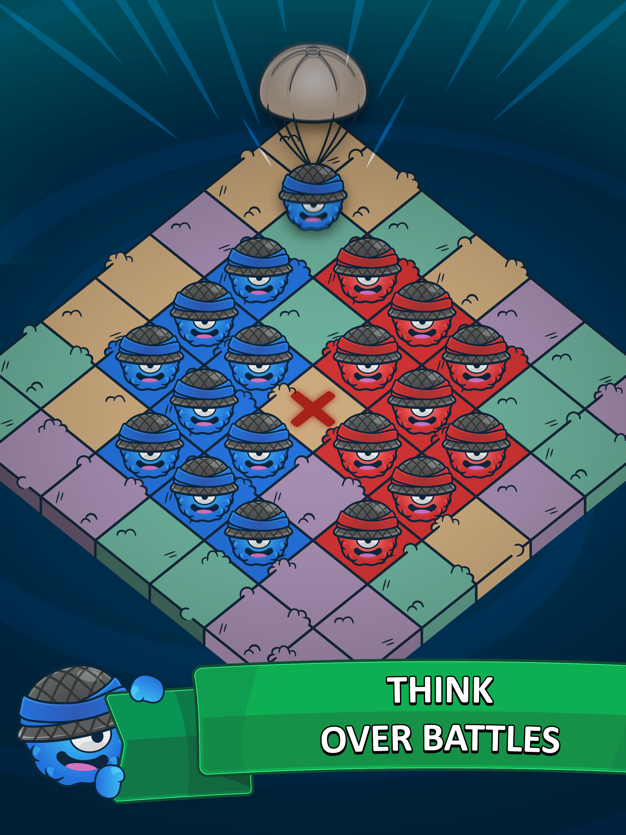 iTunes Description
A new turn-based strategy
With deep game mechanics.

Try to win Sugar Wars and make your Virus dominate.
Forum Thread: VIRUS: Turn-Based Strategy (by Garden of Dreams)
---
Will O' Flow (Free)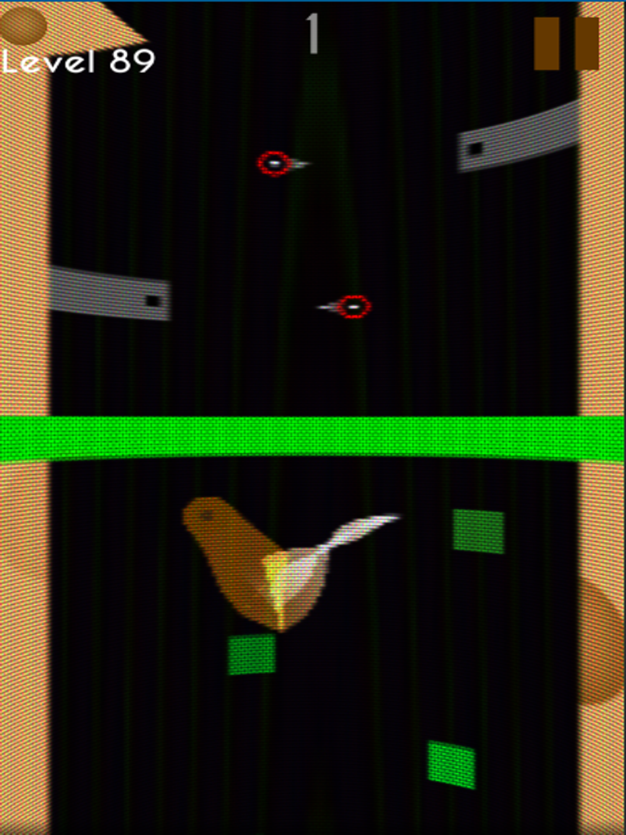 iTunes Description
In Will O' Flow, you control one of several Will O's as you travel up the never ending tower of flow. Each time the Will O' touches the wall, the Will O' will change direction. Taping the screen will make the Will O' jump. There are three game modes. Practice is where you can play each individual level to try and master it. Adventure Flow is where you travel up the tower of flow and collect as many flokens as you can. Endless mode is the ultimate test of your skill. Be careful because in this game mode, every jump counts. You also have access to customize the level background, music, and screen filter.
Forum Thread: Will O' Flow (by Joseph Pearce)
---