NOTE: Due to Christmas last week and the App Store being frozen, we skipped our regular Out Now post and have included any straggler new releases from last week in this week's list. Enjoy!
Each and every day new mobile games are hitting the App Store, and so each week we put together a big old list of all the best new releases of the past seven days. Back in the day the App Store would showcase the same games for a week, and then refresh those features each Thursday. Because of that developers got into the habit of releasing their games throughout Wednesday or very early Thursday in order to hopefully get one of those coveted features spots. Nowadays the App Store refreshes constantly, so the need for everyone to release all on the same day has diminished. Still, we've kept our weekly Wednesday night format as for years that's the time people knew to check TouchArcade for the list of new games. And so without further ado please check out the full list of this week's new games below, and let us know in the comments section which games you'll be picking up!
---
Ballistikk (Free)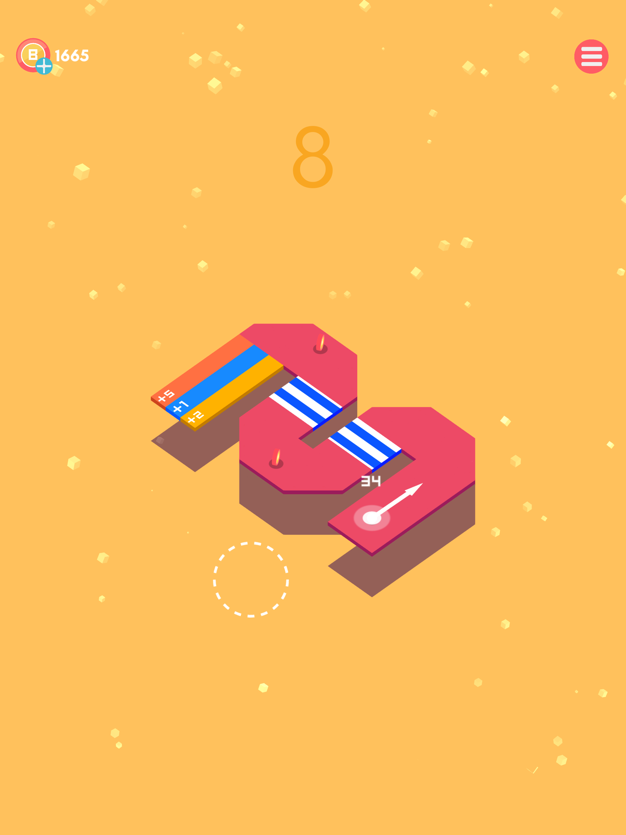 iTunes Description
Put your abilities to the test and try to master power and precision with your ball control in Ballistikk. Send your ball hurtling across 50 fiendish levels with golf-like simple controls.

Patience and a steady hand is required to take on these taxing puzzle arenas and will lead you to mastery of your ball. Hold your nerve, focus and don't back down to find that perfect shot to hit the big points. You got this!
Forum Thread: Ballistikk (by Fluffy Menace Games)
---
Boom Tank Showdown (Free)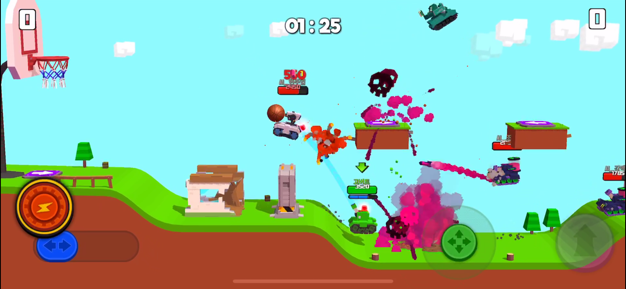 iTunes Description
3vs3 A great war of tanks with quick and real multi-play!
You can enjoy an individual game or a team game in a variety of mode.
Tanks with different special capabilities are prepared!
Make stronger tanks through upgrade and vigilance!
Forum Thread: Boom Tank Showdown (by D&D Dream Corp.)
---
Cecconoid ($1.99)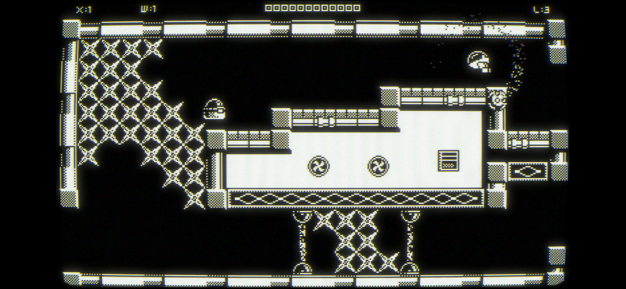 iTunes Description
The starship Equinox is under attack from Stormlord and his robotic minions, the Exolons! You're the crew's only hope. Take your Samurai-1 fighter, find Captain Solomon's Key, clear the decks of evil robots, and save the Equinox from certain destruction!

Cecconoid is an 8-bit inspired, flick-screen, twin-stick-shooter, set in an alternate dimension where the pixels are still chunky, and the bad guys are black and white.
Forum Thread: Cecconoid (by Triple Eh?)
---
Cluck Night (Free)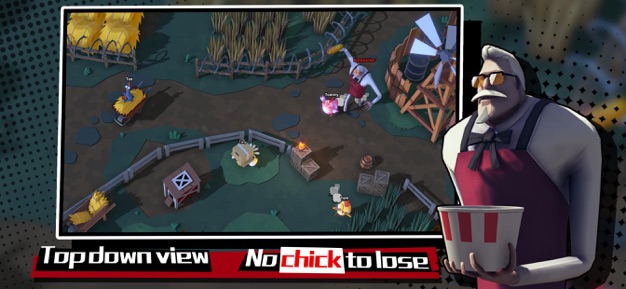 iTunes Description
At the Horror Farm of Cluck Night you can take the role of either a human or a chicken. A bunch of utterly bored aliens beamed up four fowl on a stroll and before tossing them back to Earth, made a couple of modifications to them. The extraterrestrial journey endowed them with peculiar abilities, which naturally has left mankind somewhat concerned. Who knows? With their powers they might try taking over the world! Being enslaved by their own clucking livestock was not a prospect that appealed to the humans. Hence, they took the sensible course of action—and locked the four offending fowl up in a specialized farm. The modifications they underwent may have granted them superfowl powers and advanced brainpower, but at the end of the day, they're still just chickens. Will the poor birds escape from Horror Farm before sunrise? Or will mankind succeed in retaining their rightful place, at the top of the evolutionary chain?
Forum Thread: Cluck Night (by Coconut Island/ThunderCat Games)
---
Concert Kings Music Tycoon (Free)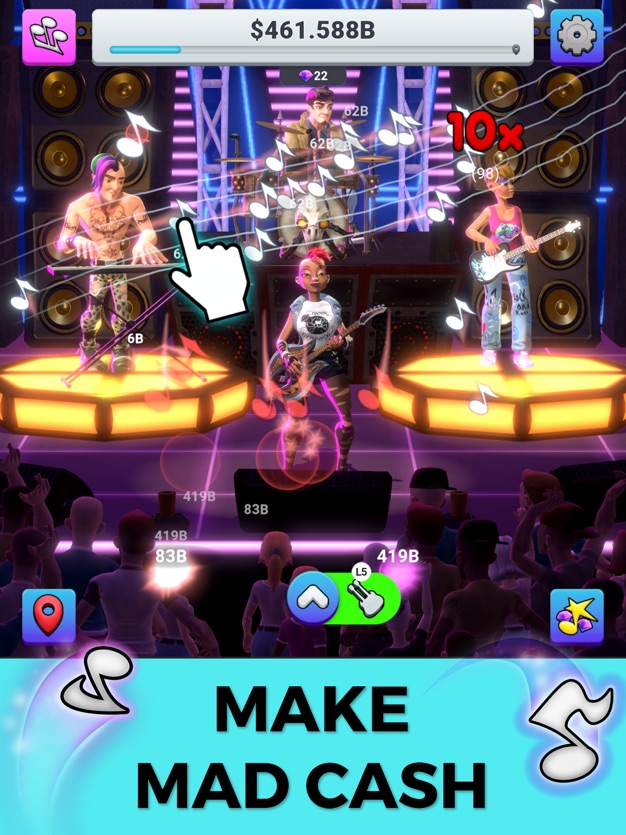 iTunes Description
Tap and swipe to rake in the royalties in Concert Kings Idle Music Tycoon, a rock 'n roll idle clicker!
Become a pro band manager and build a sprawling music empire in this rockin' tapper game. Collect music notes to earn riches, then spend 'em on epic upgrades. You'll even earn cash while you're away! Buy a better stage, play bigger venues, recruit new talent, jam to original rock & pop music, and impress influencers on your journey to fame and fortune.
Forum Thread: Concert Kings Music Tycoon (by Big Blue Bubble)
---
Faily Brakes 2 Flatout (Free)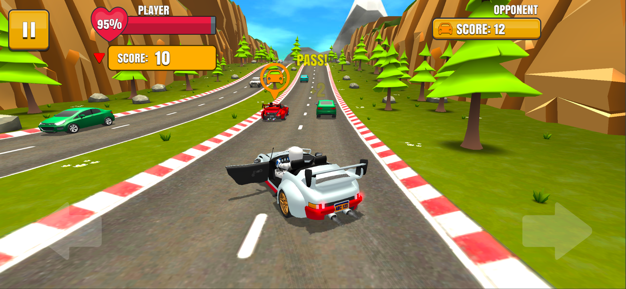 iTunes Description
It's Faily Brakes – accelerated to the MAX!

Phil Faily can't catch a break. This time his car's accelerator pedal is stuck to the floor and he's speeding out of control with his vehicle getting faster and faster as he's trying to maneuver his way through oncoming traffic, hills, tunnels and traffic intersections as well as the police riding on his tail for speeding!

With plenty of hills, thrills and Faily spills, this is the next level Faily Brakes experience the mobile gaming world has been waiting for!
Forum Thread: Faily Brakes 2 Flatout (by Spunge Games)
---
Great Utopia (Free)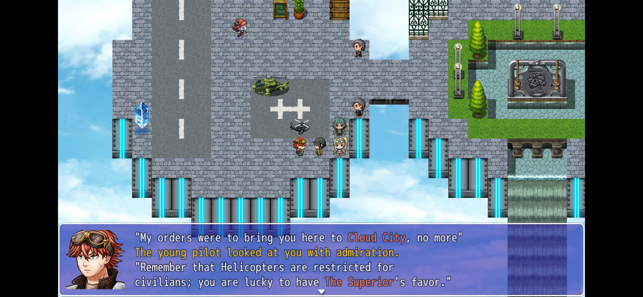 iTunes Description
For almost a century, the Great Utopia has kept the world under order.
Everything was thriving, until tragedy struck in 2061.
The Incubator, a machine that created humans, was broken.
Any batch created after 2061 would be depressed and die at the age of 10.
Your story is both that of how tragedy began and how it ended.
Interactive storytelling, puzzles and turn based combat will give you around 2 hours of gameplay to complete this futuristic epic journey to save mankind.
Forum Thread: Great Utopia (by Andres Cavallin)
---
Health Hero Game for Kids (Free)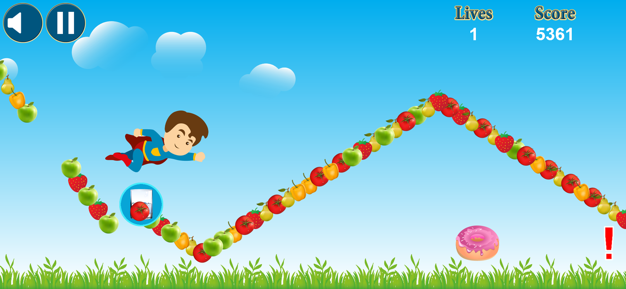 iTunes Description
This game encourages kids to eat healthy food such as fresh fruits and vegetables, and avoid harmful junk food such as donuts, burgers, soft drinks, sandwiches, sausages and others because they cause obesity and many other diseases.
Forum Thread: Health Hero Game for Kids (By Amr Hassan)
---
Hell Darkness ($0.99)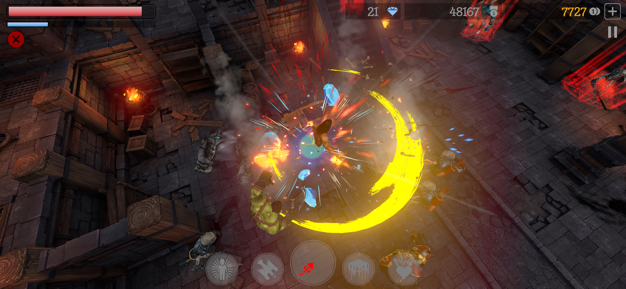 iTunes Description
Classic action RPG.

Monsters! Monsters! Monsters!
Destroy monsters, collect gold, upgrade your hero and fight the Supreme Dungeon Demon!
Forum Thread: Hell Darkness (by Maksim Eremenko)
---
Helpless Santa ($0.99)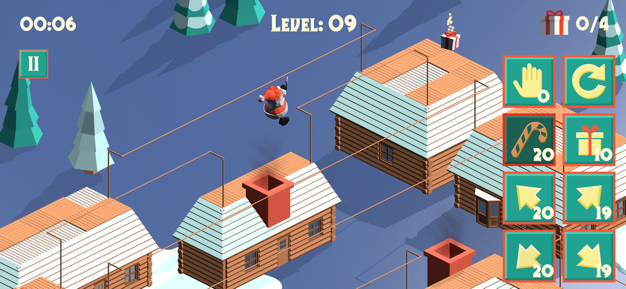 iTunes Description
You know… packing gifts, preparing to travel around the world, feeding reindeer, etc. But while flying in his magic sleigh, he fell asleep and all Christmas gifts were scattered all over the world!

Help him save Christmas! Collect presents together and make sure Santa travels safely and delivers gifts to all
kids on all continents! Help him avoid obstacles, collapsing bridges, dangerous snowballs, creeatures and other difficulties.
Forum Thread: Helpless Santa (by Artur Maciąg)
---
Hoop League Tactics (Free)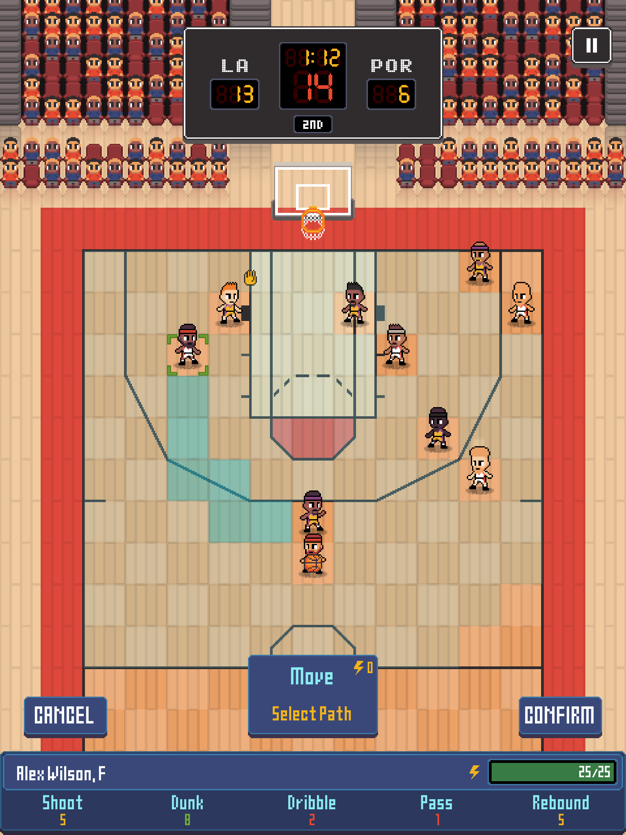 iTunes Description
Hoop League Tactics is a fresh new take on the sports management simulation genre. Take control of your basketball team and lead them to victory in turn-based tactical action. Manage your players between games by upgrading their skills and scouting for the next prospect to join your squad. Whether you'd rather control every action or watch from the sidelines, how you decide to play the game is entirely up to you!
Forum Thread: Hoop League Tactics (by Koality Game)
---
The Infinite Story (Free)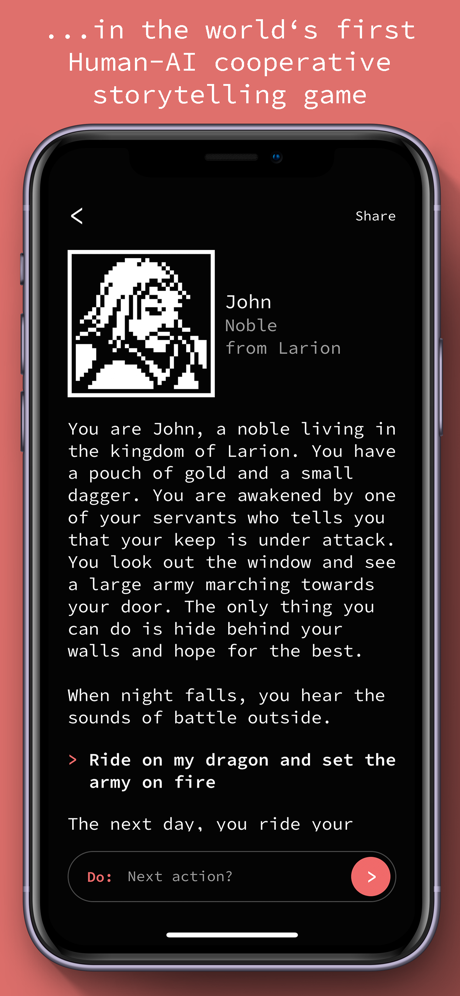 iTunes Description
The Infinite Story is a text adventure game whose story is generated by an AI. Every situation you will encounter is unique and will be shaped by your actions. Start as one of 8 different classes (from Peasant to Noble) and discover a rich fantasy world. Build your own adventure in the first Human-AI cooperative storytelling game.

We can't wait to see what you come up with!
Forum Thread: The Infinite Story (by Glibert MuellerGbR)
---
Into The Dungeon: Tactical RPG (Free)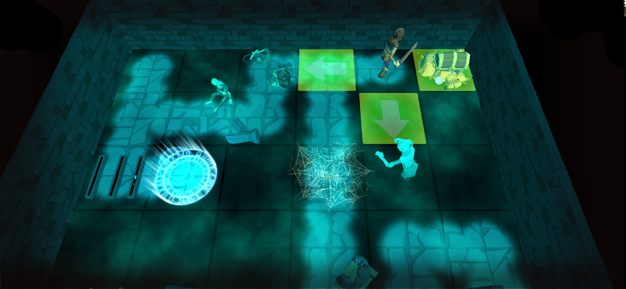 iTunes Description
Going down to the Dungeon for the treasures of the immortal ghost, you have embarked on a dangerous path. Each turn is fraught with danger, and each step may be your last one. Can you steal the treasure and get out from the dungeon?
Forum Thread: Into The Dungeon: Tactical RPG (by Crisp App Studio)
---
Jungle Blast (Free)
iTunes Description
Blast your jungle buddy from cannon to cannon to climb to new heights! Be sure your cannon is lined up before launching or else you just might tumble away and end your climb. Oh and be cautious of those dangerous obstacles that we put in your way.
Forum Thread: Jungle Blast (by Cog Studio)
---
Lone Road (Free)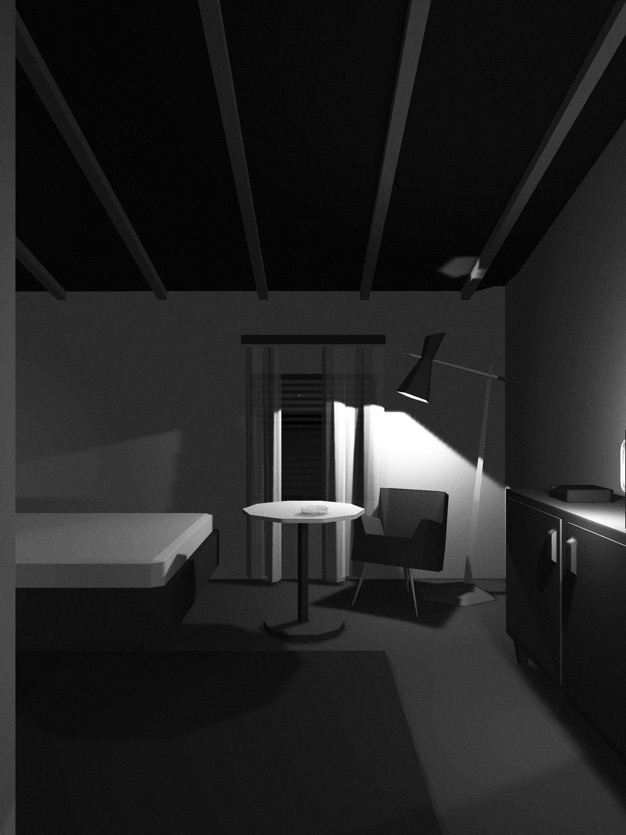 iTunes Description
The road never seems to end. Discover the strange places alongside the lone road and find out who you are, how you got here – and how to break the loop.
Forum Thread: Lone Road (by Philipp Jensen & Bastian Clausdorff)
---
Mayor Madness ($1.99)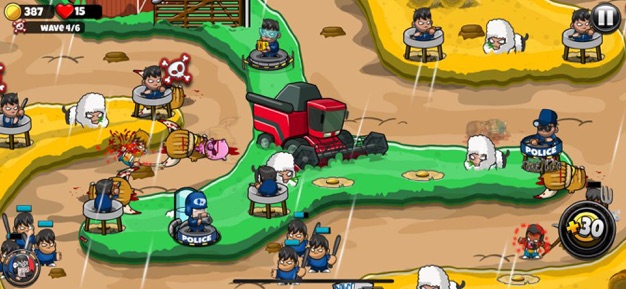 iTunes Description
Brought to you by Sola Games, Mayor Madness is an epic new tower defence game! Prepare yourself to experience the sheer madness; battling hordes of rioters, exploding zombies, aliens and more. Use up to three heroes simultaneously and an array of special moves to contain the chaos!
Forum Thread: Mayor Madness (by Sola Games)
---
Minimal Dungeon RPG (Free)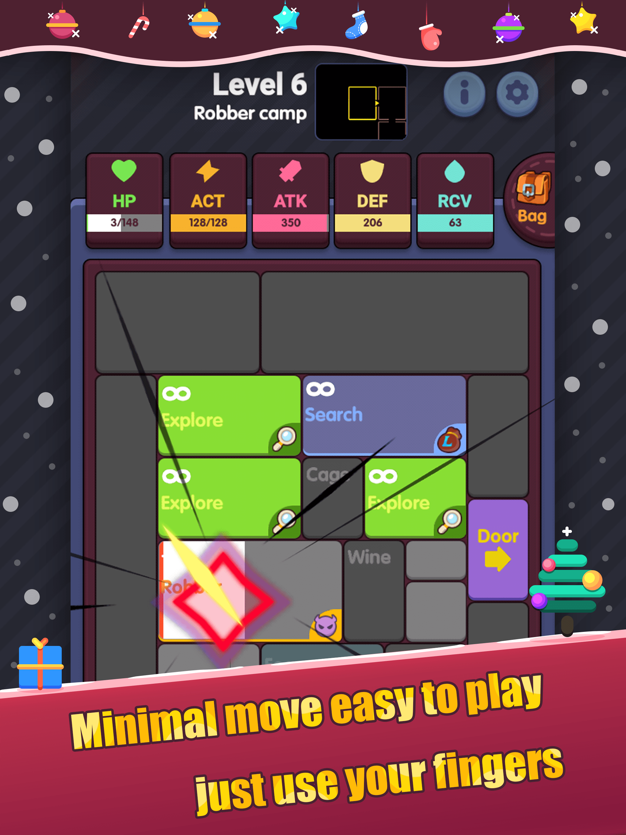 iTunes Description
Deep in the valley of Casa, you were born in a dazzling light…
As a piece of the ancient demon, people hate you and monsters want to kill you! The only way you can protect yourself is to hold the weapon and fight! Become the king of this land!
This is a minimalist RPG game. Tasks, monsters, NPC, and stores in the game are simplified into squares. Multiple rooms are connected in-to dungeons. You need to explore and collect in each room to improve yourself, then defeat the final Boss to get to the next level.
Forum Thread: Minimal Dungeon RPG (by CapPlay)
---
Moonshades Dungeon Crawler RPG (Free)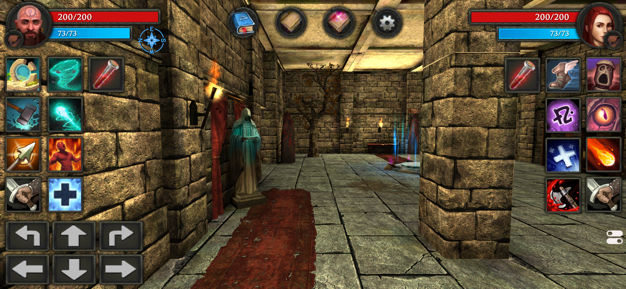 iTunes Description
Moonshades is a dungeon crawler role-playing game to restore the immersive atmosphere and experience of the old-school RPG's.

Recall the fun of the genuine games inspired by D&D – embedded in 3D surroundings with a deep, captivating story. Discover an enigmatic realm loaded with ancient magic and myths – grand legends are reborn as you venture into the epic journey!
Forum Thread: Moonshades Dungeon Crawler RPG (by BaldrickSoft Games)
---
Nirvana – Game of Life (Free)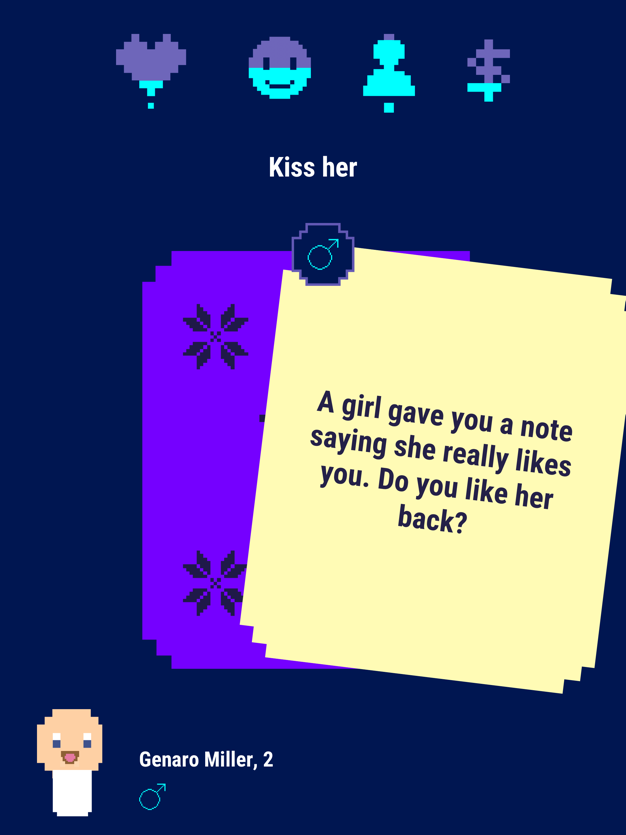 iTunes Description
Play as a soul traveling from body to body through the cycle of life, all while experiencing
everything life has to offer and trying to break the cycle in order to reach Nirvana.

Make your decisions with a simple swipe mechanics in hundreds of life situations.

Maintain a balance between your needs (money, health, popularity, and happiness)
throughout your life. Each year you will have to make a seemingly random decision that
will affect your life.
Forum Thread: Nirvana – Game of Life (by Gold Tusks)
---
Ordinary Puzzles (Free)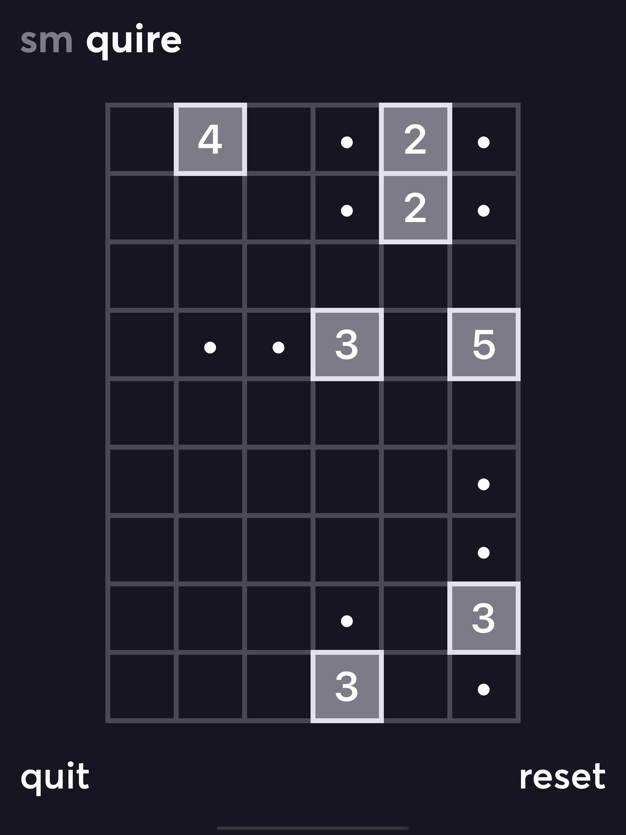 iTunes Description
The rules of Ordinary Puzzles are simple:
– Extend each number into a line of that length.
– Cover all the dots of the puzzle with lines.

And that's it!
Forum Thread: Ordinary Puzzles (by Matteo Mazzarolo)
---
Poopdie (Free)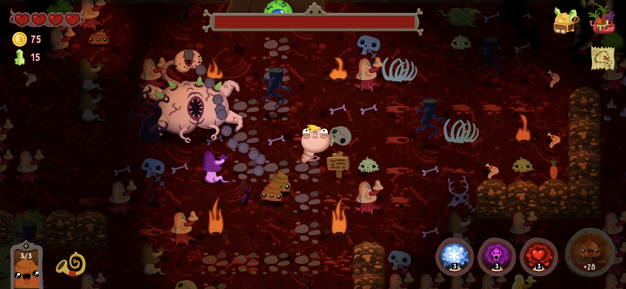 iTunes Description
Dungeon crawler from PewDiePie & Bulbware. Mold and manage your own Poops! Upgrade them with unique skills. Fart ancient spells. Defeat evil Samron and his army of Buttcreatures.
Forum Thread: Poopdie (by PewDiePie & Bulbware)
---
Project War Mobile (Free)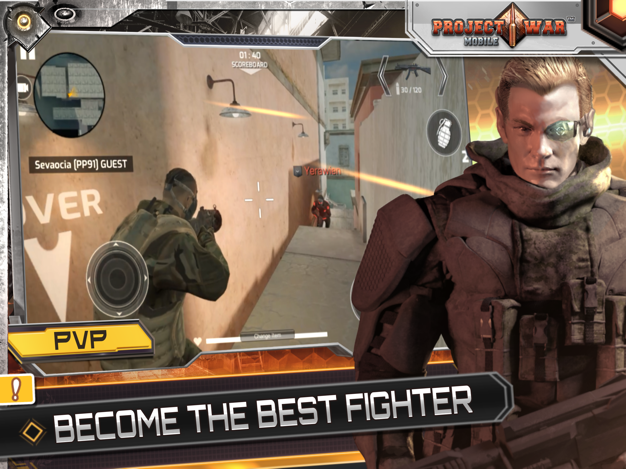 iTunes Description
Level up your character while also upgrading your gear and guns to the best it can be. The story mode even includes its own bosses, whom you can defeat with the help of your friends. Create your own clan with your online friends of up to 40 players and get unique items by defeating each stage. Finally, track your progress with our very one Battle Pass with 200 levels full of big rewards.
Forum Thread: Project War Mobile (by Goblin Gamer)
---
Rocket Runner – Space Shooter (Free)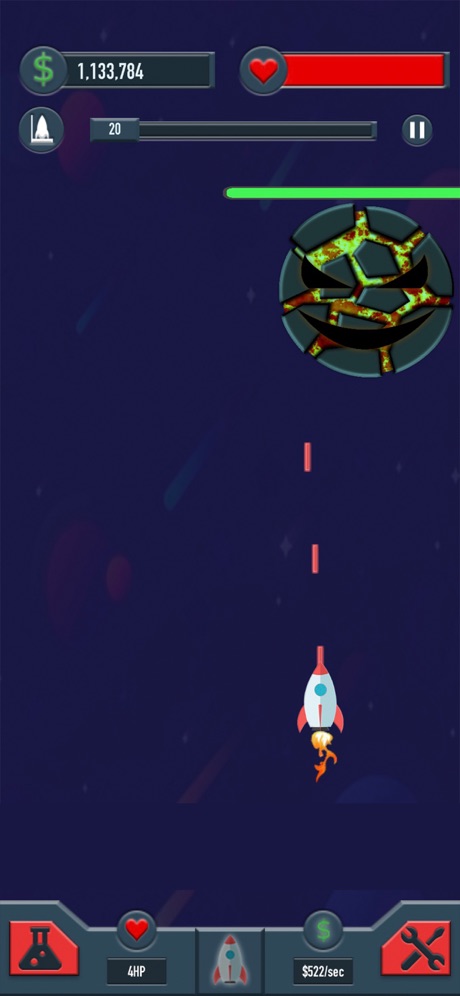 iTunes Description
Can you stand the pressure of space?
Think you can pilot a space ship and traverse the galaxy?

In Rocket Run you can blast asteroids, dodge black holes, earn cash and much more. The addictive and simple game has tons of surprises and fun. Don't forget to upgrade your rocket and to play the idle clicker to earn passive money. The research facilities earn for you both while you're playing and while you're away!
Forum Thread: Rocket Runner – Space Shooter (by Oyebimpe Oguntola)
---
Running Santa (Free)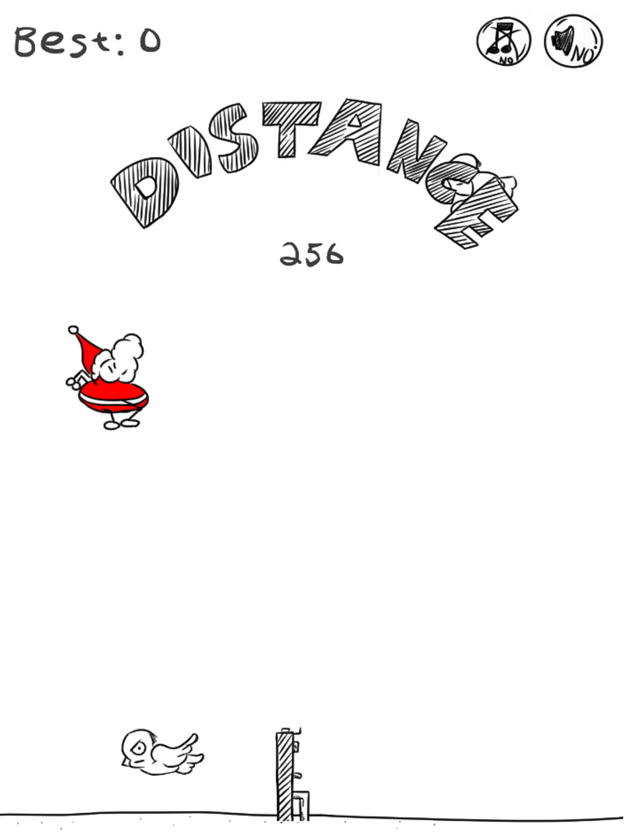 iTunes Description
Fully offline infinite runner Christmas special with little Santa trying to get as far as he can.

Featuring adorable hand drawn sketched drawings and a jolly holidays spirt.

Running Santa is a cute little time spender,
run jump and try to reach longest distance you can.
Forum Thread: Running Santa (by Shugo Studios)
---
Santa Help 3D (Free)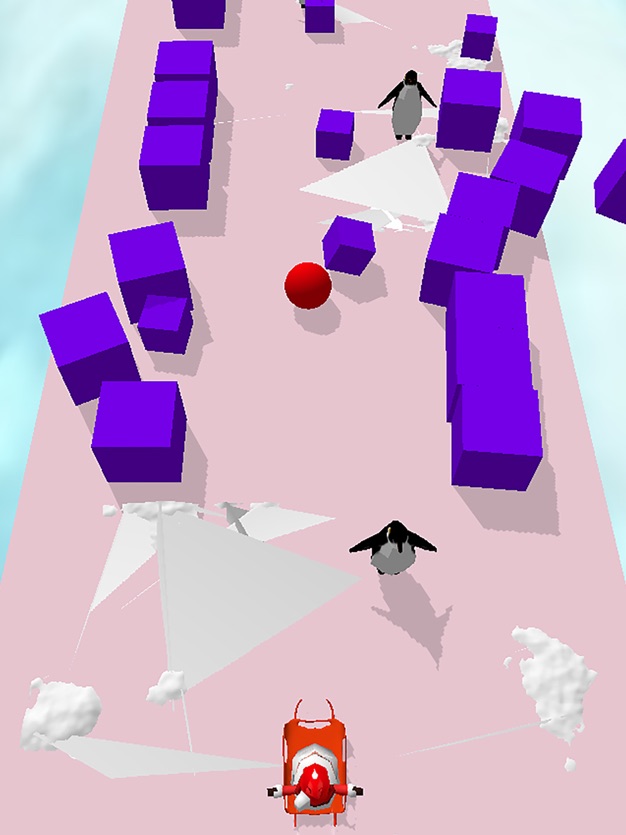 iTunes Description
Help Santa Claus to find his presents. There are many obstacles on his way. He's sliding with his sled, but there's no presents anywhere. Help Santa Claus reach his presents and lets have some fun!

There's nothing more fulfilling than SAVING CHRISTMAS so that everyone can get their dreamed Christmas Gifts under the Christmas Tree!
Forum Thread: Santa Help 3D (by Itzo Games)
---
SnowFight Go (Free)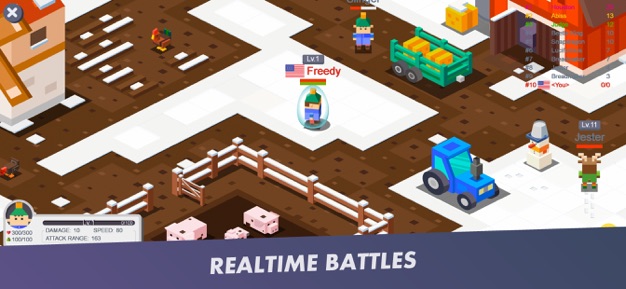 iTunes Description
SnowFight Go will bring you infinite fun whether you are in hot summer or cold winter. Believe it or not, join the awesome world of SnowFight Go!
Forum Thread: SnowFight Go (by YANJUN LIU)
---
Spies in Disguise: Agents on the Run (Free)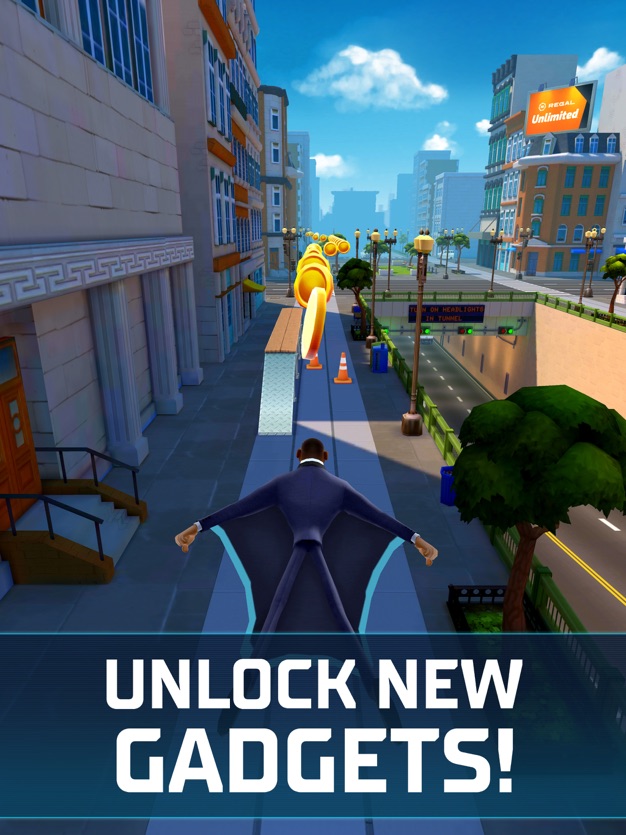 iTunes Description
Play as all your favorite characters from the film, including Lance Sterling, Walter Beckett, Marcy Kappel. You'll travel the world, run though action-packed missions, and thwart the villains' nefarious plans. Featuring beautifully-rendered environments inspired by the Spies in Disguise movie locations, each running challenge will unlock exciting spy gadgets like the wing suits, flame umbrellas, and more.

This action running game also features exciting interstitial moments starring the characters from Blue Sky Studios' upcoming Spies in Disguise film.
Forum Thread: Spies in Disguise (by Denali Games)
---
Sticklings Deluxe ($0.99)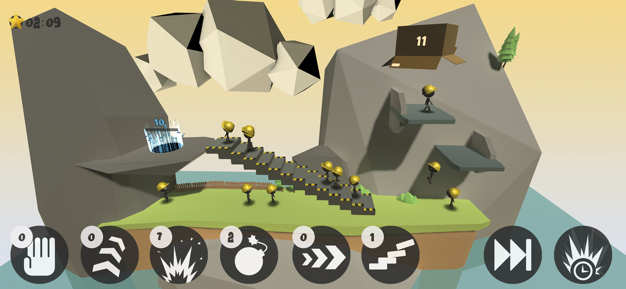 iTunes Description
Sticklings Deluxe is a unique puzzle game with the mission to lead a herd of Stickmen into their goals by using various abilities. Like a lemming, a Stickling just walks and walks and it is your objective to correctly assign the correct task to a Stickling to lead all the others the correct path. Abilities include blocking, self destruction, jump, bomb throwing, rush and bridge building. Try to earn as much gold, silver and bronze medals as possible. Oh, and by the way, if you fail there is always the option to nuke them!
Forum Thread: Sticklings Deluxe (by Djinnworks)
---
Strikers 1945 Classic (Free)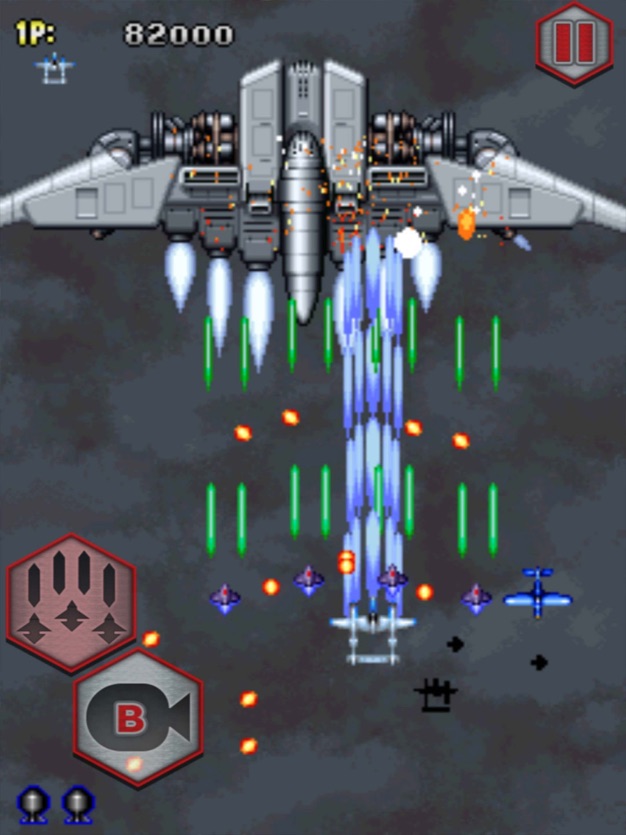 iTunes Description
The first game of the Striker 1945 series was implemented in the mobile devices.
Play this exciting shooting game for free.
Forum Thread: Strikers 1945 Classic (by MOBIRIX)
---
SuperShooter – Breakout (Free)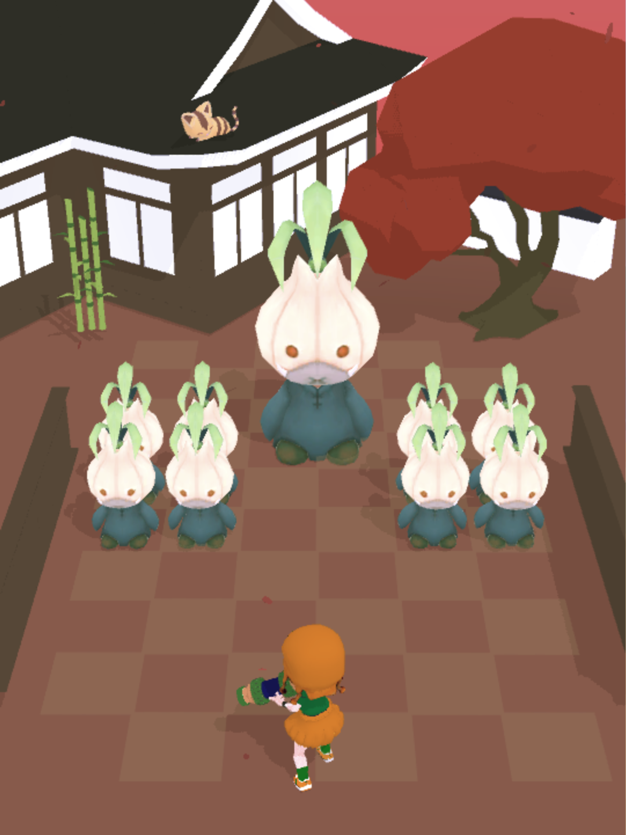 iTunes Description
A girl with a gun is a hero's story
You may be able to drive monsters out of town by manipulating bouncing bullets.
Cats, birds, and penguins fight together.
Simple and easy Shooting block breaking game
Forum Thread: SuperShooter – Breakout (by yaya)
---
Swag and Sorcery ($6.99)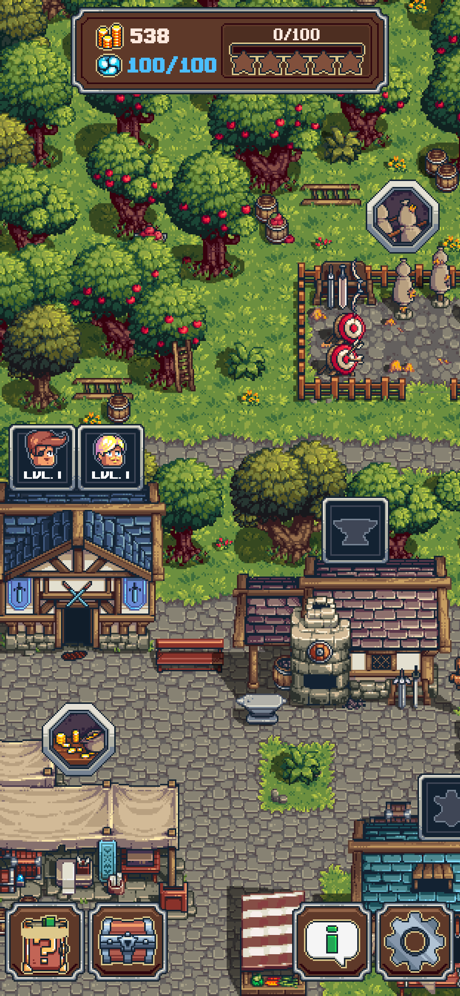 iTunes Description
Welcome to Swag and Sorcery, a new streamlined RPG from the creators of Punch Club and Graveyard Keeper! Build your own fantasy village, train and equip your heroes and send them out to collect Swag!
Forum Thread: Swag and Sorcery (by tinyBuild/Lazy Bear Games)
---
Troll Patrol (Free)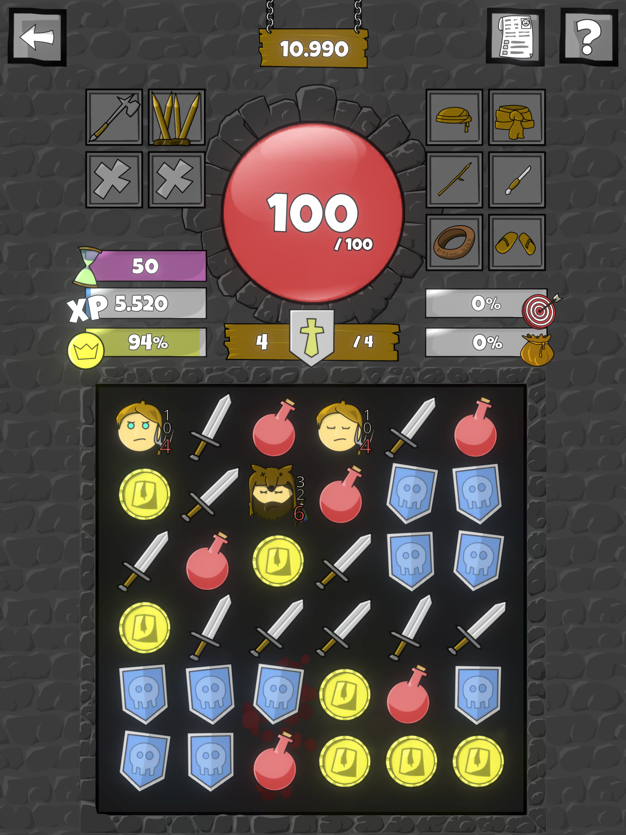 iTunes Description
"A Troll's Tale – Troll Patrol" is a puzzle game which combines the tile-matching and RPG genres by offering a unique experience: Play as the last defender of the threatened troll den where vicious village people and heroes from far away castles and kingdoms knock down your door.

Stand firm, take whatever weapon is close and fight them off to get your family and friends to safety. Protect what is rightfully yours, your home, your heritage. They come for blood, for revenge, to still their blood thirst. But you won't allow it.
Forum Thread: Troll Patrol (by Philippe Schober)
---
unitied ($0.99)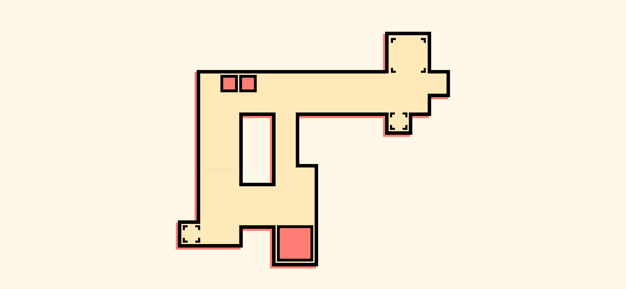 iTunes Description
Unitied is a minimalistic & relaxing puzzle game. The simple goal is to finish all blocks.
You do so by moving all blocks in one direction: up, left, down or right.
The blocks have to use each other to be able to finish.

There are 40 levels, increasing in difficulty.
Forum Thread: Unitied (by Peter Hijma)
---
WitchSpring 4 ($4.99)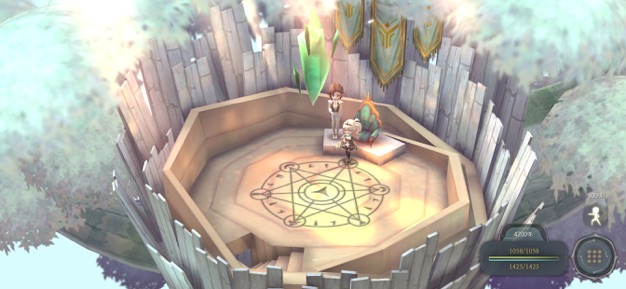 iTunes Description
This Little Queen, called a Witch, rules over the Ürphean continent.
She trains hard to conquer all the continents.
She orders her minions to collect magic ingredients,
or goes on explorations by herself.
The items she crafts enhance her powers.
The Warriors retaliate harder, as Moccamori becomes more powerful…
To face numerous dangers that despise her…
Will Moccamori realize her dream?
Forum Thread: WitchSpring 4 (by SUYOUNG JANG)
---
Woodpads (Free)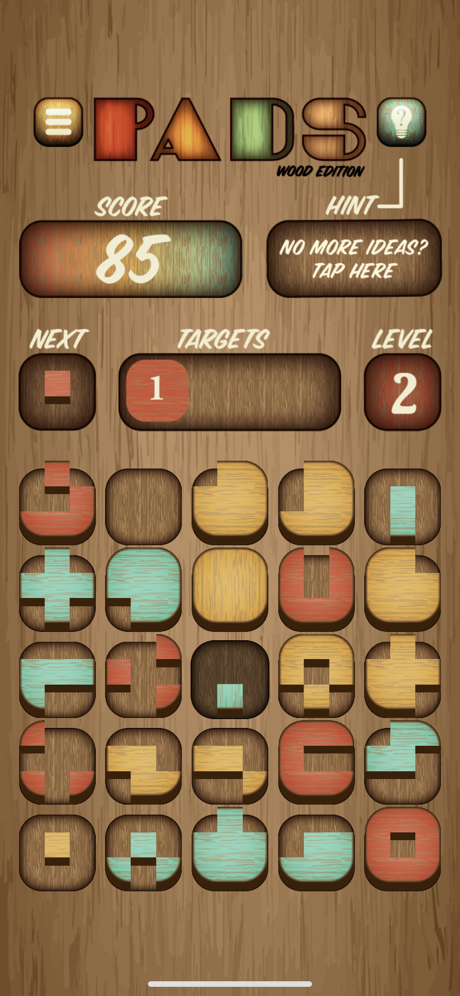 iTunes Description
Born from the first idea inspired by the Jazz of Glenn Miller and retro design, this new Pads Game has 3D Wood design with a more physical approach and the sound of Scott Joplin.

All you have to do is collect as many points as possible by completing full color pads.

Combine strategy, puzzle and logic to train the mind in a relaxing way and satisfying gameplay.
Forum Thread: Woodpads (by Badbones Productions)
---
60 Parsecs! ($3.99)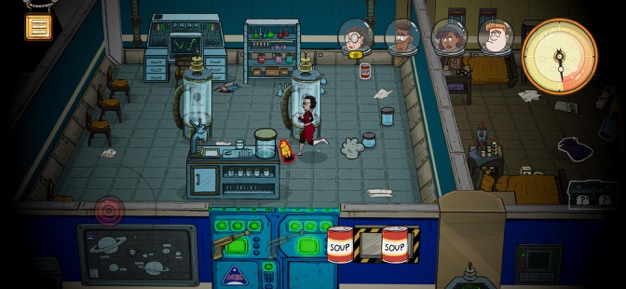 iTunes Description
This is 60 Parsecs!, a dark comedy sci-fi adventure set in the Atomic Space Age – complete with all the Cold War paranoia, chrome-plated wall accents and cockroaches with space helmets.

Lead a crew of woefully unprepared astronauts, equipped with whatever junk – sorry – "supplies" you can grab before blasting off, on a journey across the cosmos that's best described as misguided. Make the best of it, while dealing with soup shortages and other horrors of outer space. Will you have what it takes to find a new home and survive?
Forum Thread: 60 Parsecs! (by Robot Gentleman)
---