Hello gentle readers, and welcome to the SwitchArcade Round-Up for December 17th, 2019. As I guessed yesterday, there wasn't a whole lot of exciting Switch news in the last 24 hours. As such, I've got a slightly abbreviated article for you today, with a couple of Mini-Views, summaries of both of today's new releases, and the usual list of sales. Yes, it's beginning to feel positively holiday-ish in the world of video games, and I'm almost out of new stuff to review. That's just the way it goes sometimes. Anyway, let's get to what we've got!
Mini-Views
SuperEpic: The Entertainment War ($17.99)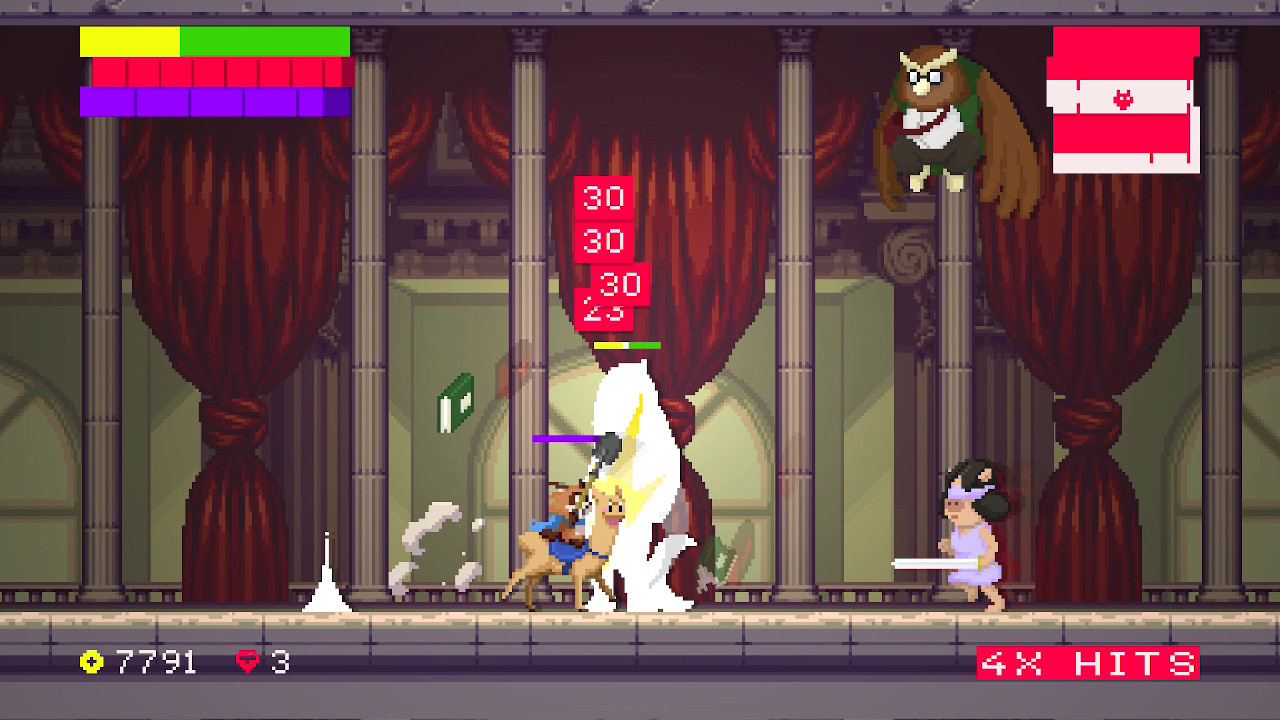 SuperEpic succeeds through a multi-pronged attack, and I found myself quite surprised at how much I enjoyed it. The story is amusing and not even a little subtle about its point, skewering the free-to-play game industry and taking a lot of pot shots at mobile games of that sort in particular. It gets a bit tiresome in its single-mindedness, but it's cheeky enough that you'll probably get a chuckle or two out of it every now and then. As Metroidvania games go, its exploratory chops are solid if not exactly paradigm-breaking. The combat system is enjoyable and combo-heavy, making the rather large amount of combat you'll get up to very satisfying.
Ultimately, SuperEpic doesn't excel at any one element. It's like the student who earns straight Bs across the board. But that makes for a rather nice game experience sometimes, doesn't? It's a very easy game to get into and enjoy, and for whatever it lacks in ambition it certainly makes up for by not dropping the ball in any significant manner. And it's not like it doesn't try anything interesting, either. There are QR codes you can scan with your mobile device that bring up various mobile-inspired mini-games you can play to gain access to new areas or get extra goodies. While they may be built to criticize the games they're paying homage to, they're surprisingly well-done. Anyway, if you like Metroidvania-style games, you'll probably get a kick out of this one. I personally had a really good time with it.
SwitchArcade Score: 4/5
Jamestown+ ($17.99)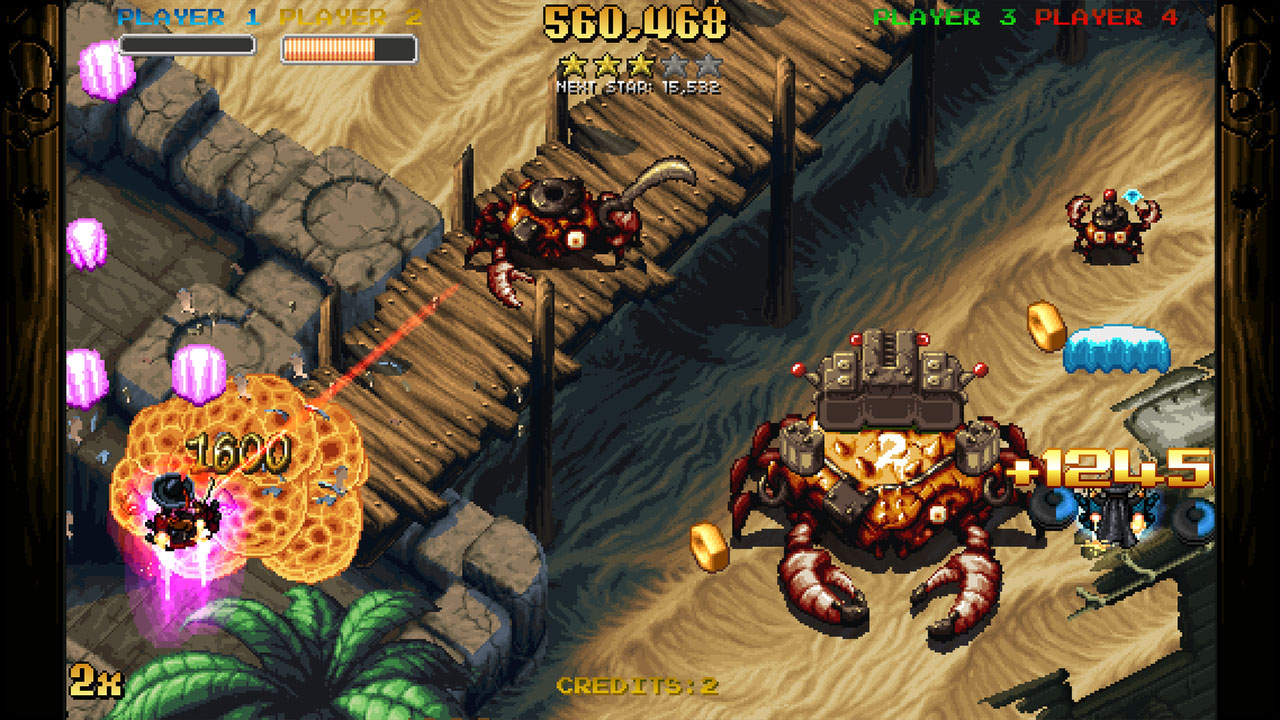 Mmm, we're in port-town here. Let's start with the usual business. Is this a good port? Yes, yes it is. It is a very lovely port of Jamestown+, and if you are looking for a good Jamestown+ to play on your Nintendo Switch, you'll be quite happy with this release. You've got all of the content from other platforms, it runs nicely, and playing a bit of Jamestown+ on the Switch's screen while on the go is very agreeable. So if that was your question, rest easy. You can go ahead and buy this version without any worries.
If you aren't familiar with Jamestown+, it's basically a really awesome vertical shoot-em-up with an odd premise. You can play with your friends in multiplayer co-op, which is visually quite busy but definitely a lot of fun. As this sort of game goes, Jamestown+ is fairly approachable thanks to its multiple difficulty levels, but keep in mind that the game's progression system blocks off stages until you can clear previous ones at the higher levels. The main gameplay gimmick is the Vaunt system, which allows you to repel bullets and tear through enemies until your meter runs dry. The cool bit is that if you grab the gold that enemies drop, your meter will be restored a bit. Do it consistently enough and you can keep that Vaunt rolling for quite a while. Throw in a bunch of unlockables and you've got a game you'll come back to again and again.
SwitchArcade Score: 4/5
New Releases
Jets'n'Guns ($6.99)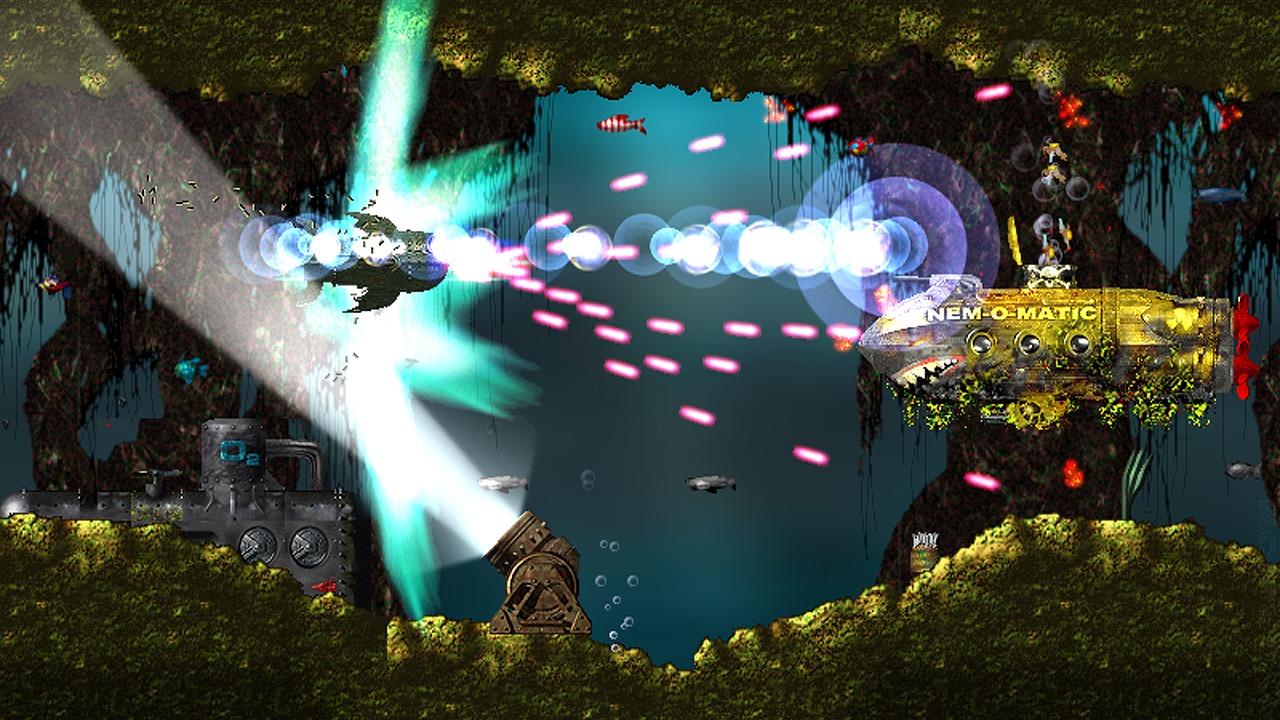 SwitchArcade Highlight!
No, there apparently aren't meant to be any spaces in that title. I transcribe 'em as I see 'em, folks. At any rate, Switch shoot-em-up fans are eating well as always. Two weeks ago we got an Arcade Archives port of In The Hunt, last week the excellent Jamestown+ came to the platform, and now we have a nice port of Jets'n'Guns available at an extremely reasonable price. This horizontal shoot-em-up features 43 levels, 270 unique enemies, 16 bosses, 12 different playable ships, and tons of weapons and special items to play with. It's a rather accessible example of the genre, too. If you're searching for another side-scrolling shooter, you'll likely be quite happy with this one.
Rift Keeper ($9.99)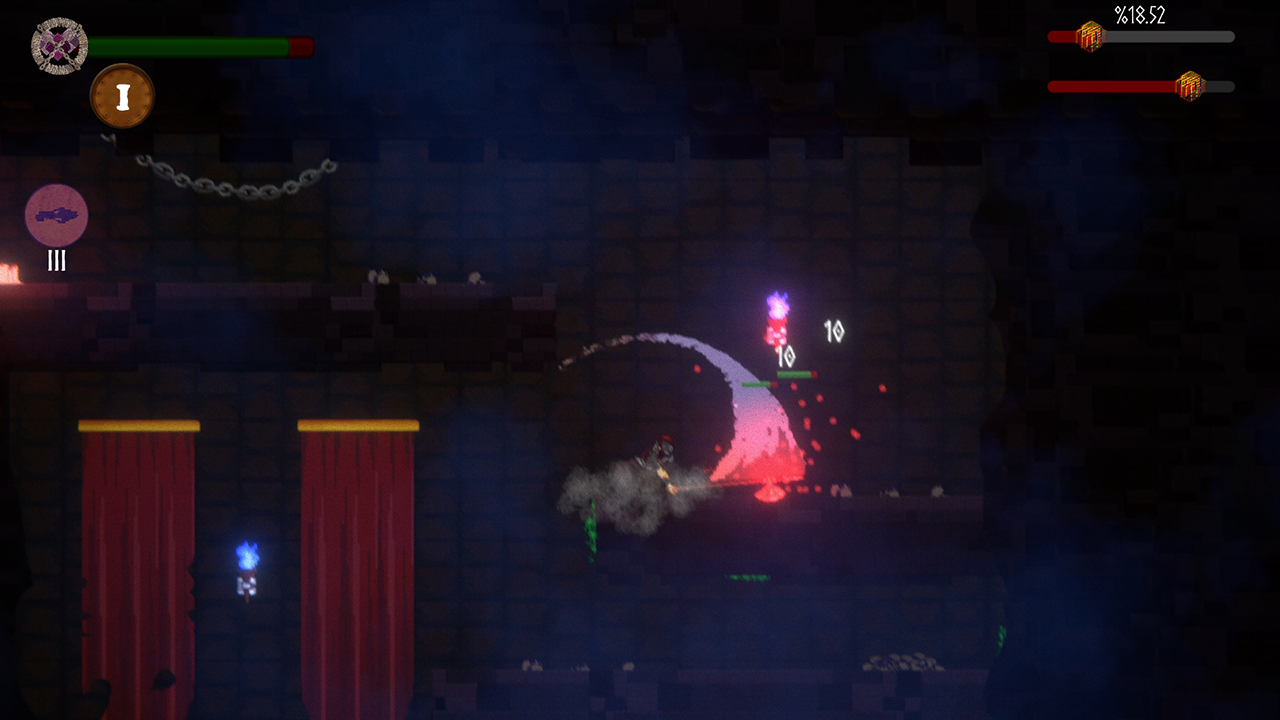 This game wears its inspirations on its sleeves, to be sure. It's a side-scrolling action game with roguelite elements, and it certainly seems to be going for a similar feel to Dead Cells. I wish I could tell you that it's in that game's league, but it really isn't. I wish I could nail down exactly what is missing, but it feels like death by a thousand paper cuts. The controls aren't quite where they need to be, the enemy variety peters out a bit too quickly, and it just isn't as compelling to keep coming back to. I've played worse things, but I'm not sure I'd recommend this over just doing another run through Dead Cells. I'll at least grant that it has nice graphics and a good atmosphere.
Sales
Hmm. I have decidedly little to say about most of today's new sales. Golf Peaks is fun, of course. PixARK… well, if you're going to get it, getting it for half-price is probably wise. As for the outbox, I'll suggest that you're probably not going to see those Samurai Shodown games on sale again for a while, so if you want them now is really the time to do it. What? Rank them? Fine. 2-3-1. They're all good in their own ways, however.
Select New Games on Sale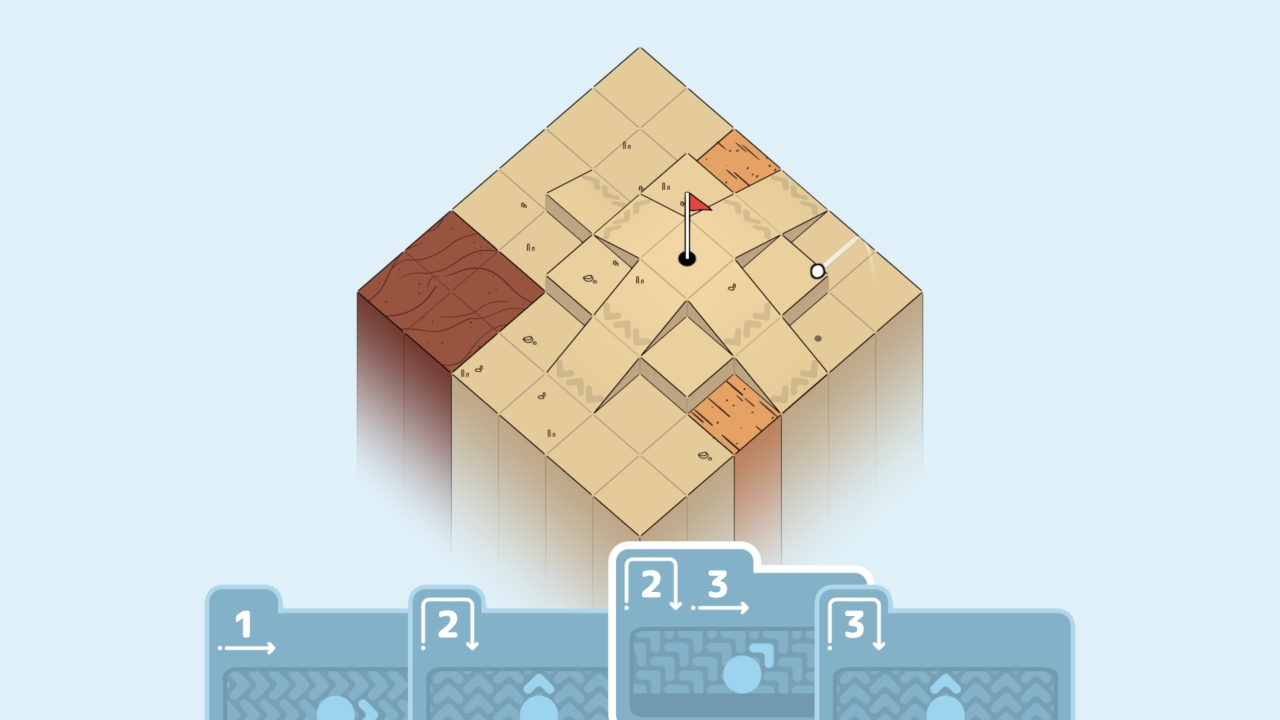 Golf Peaks ($2.49 from $4.99 until 1/6)
Bow to Blood: Last Captain Standing ($5.99 from $19.99 until 12/31)
PixARK ($19.99 from $39.99 until 12/21)
Police Stories ($9.99 from $14.99 until 12/23)
Draw Chilly ($6.69 from $9.99 until 12/23)
Crazy Zen Mini Golf ($1.99 from $4.99 until 1/5)
Sales Ending Tomorrow, Wednesday, December 18th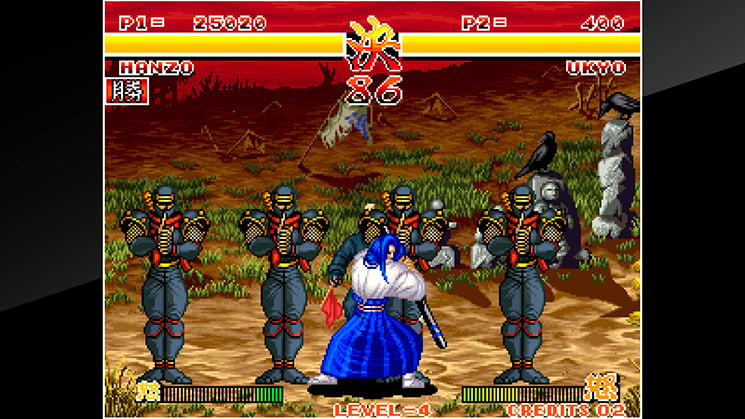 ACA NEOGEO Samurai Shodown ($3.99 from $7.99 until 12/18)
ACA NEOGEO Samurai Shodown II ($3.99 from $7.99 until 12/18)
ACA NEOGEO Samurai Shodown III ($3.99 from $7.99 until 12/18)
Deployment ($2.49 from $9.99 until 12/18)
Gurgamoth ($1.49 from $9.99 until 12/18)
Kine ($15.99 from $19.99 until 12/18)
Pillar ($3.19 from $7.99 until 12/18)
Puzzlement ($0.79 from $1.99 until 12/18)
Simulacra ($11.69 from $12.99 until 12/18)
Syberia 1 & 2 ($13.99 from $34.99 until 12/18)
Trover Saves the Universe ($23.99 from $29.99 until 12/18)
Viviette ($6.99 from $9.99 until 12/18)
That's all for today, friends. Tomorrow could be pretty dire, though we'll at least have the weekly Smash event announcement to look forward to. If it's totally empty, I'll find something special to write about instead. Maybe I'll write about some older releases that I really like or something. Would that be something you'd like to see? Well, you may be seeing it either way, but your comments on the idea would be appreciated. I hope you all have a nice Tuesday, and as always, thanks for reading!