The Game Awards 2019 just ended a few hours ago and Apple had a new Apple Arcade game and franchise revealed during the show. Ultimate Rivals: The Rink () is a brand new game that brings together athletes from hockey, football, basketball, baseball, and more for a crossover sports experience. The game is officially licesned featuring athletes from the NHL, NBA, WNBA, NFL, and more. Watch the launch trailer for it below:
While the App Store listing under Apple Arcade doens't indicate it, Ultimate Rivals: The Rink has controller support on iOS. It is playable with touch controls as well and can be played either online versus real players or against AI opponents. This is the first entry in the franchise and it is going to be interesting seeing what comes next. It is possible the next game will be new athletes crossing over into a supercharged take on soccer or basketball.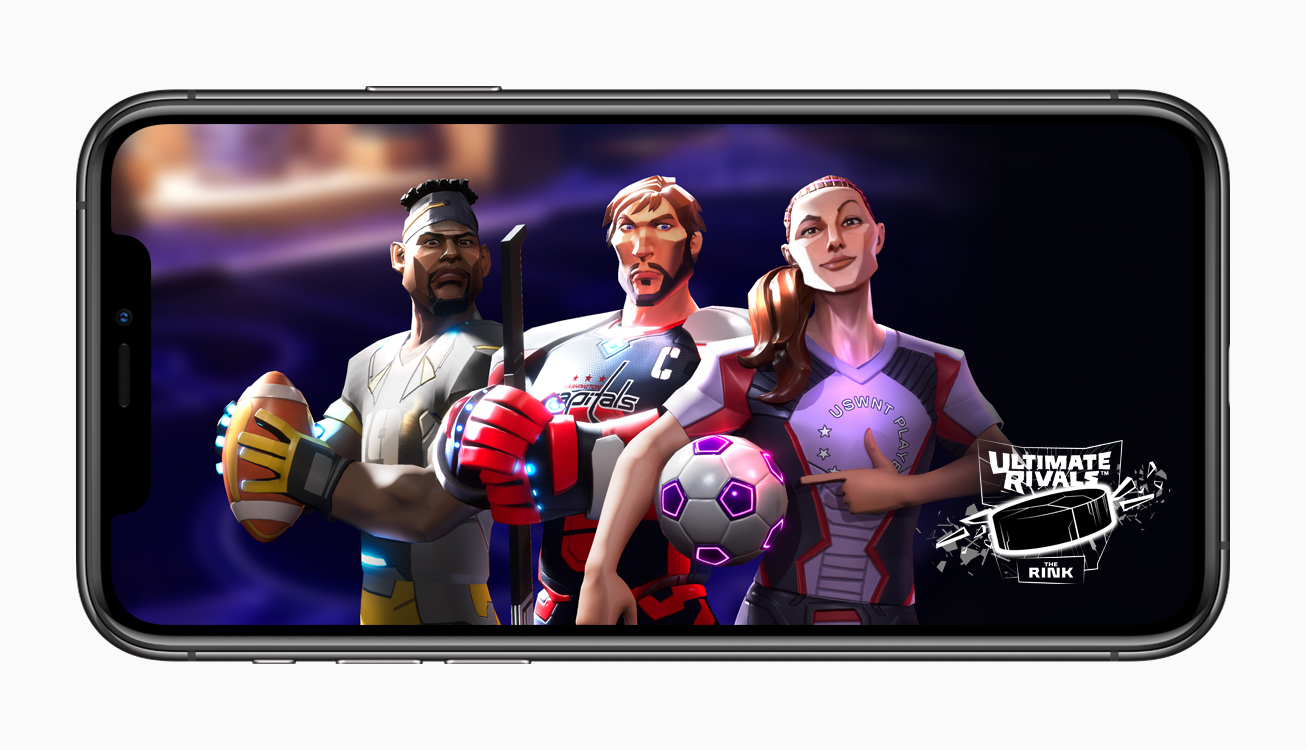 Over the last few weeks, the Apple Arcade release schedule has been very erratic. I think Apple needs to be clear about when subscribers can expect new games added because it is reminding me of the NES and SNES Nintendo Switch Online apps where no one really knows when to expect new games right now. Check out Ultimate Rivals: The Rink on Apple Arcade here. If you've not checked our forum yet, we have a dedicated Apple Arcade forum. Have you tried Ultimate Rivals: The Rink yet?