Each and every day new mobile games are hitting the App Store, and so each week we put together a big old list of all the best new releases of the past seven days. Back in the day the App Store would showcase the same games for a week, and then refresh those features each Thursday. Because of that developers got into the habit of releasing their games throughout Wednesday or very early Thursday in order to hopefully get one of those coveted features spots. Nowadays the App Store refreshes constantly, so the need for everyone to release all on the same day has diminished. Still, we've kept our weekly Wednesday night format as for years that's the time people knew to check TouchArcade for the list of new games. And so without further ado please check out the full list of this week's new games below, and let us know in the comments section which games you'll be picking up!
---
Alter Ego (Free)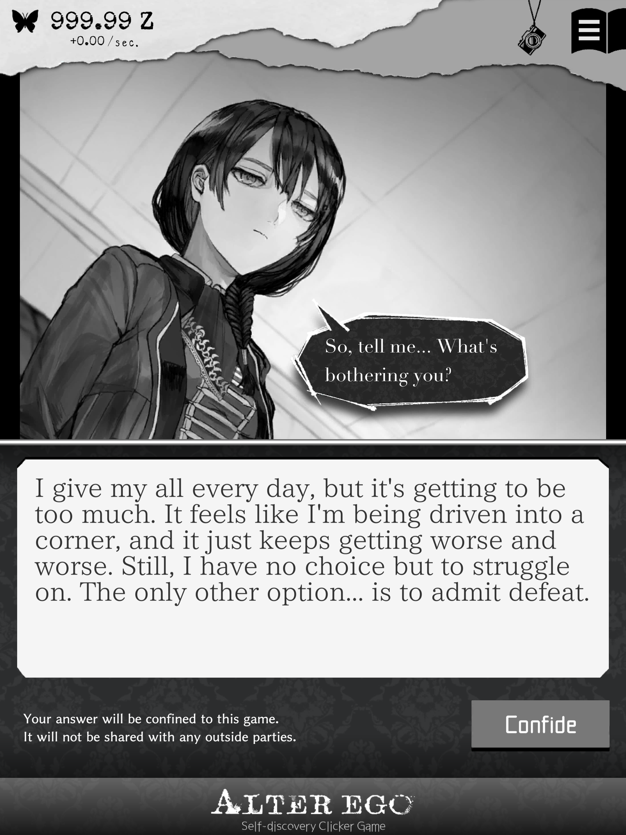 iTunes Description
This game is for:
– Those who want to analyze their personality
– Those with an interest in literature, philosophy, or psychology
– Those who are continuously searching for themselves
Forum Thread: ALTER EGO (by Caramel Column)
---
Atob Control (Free)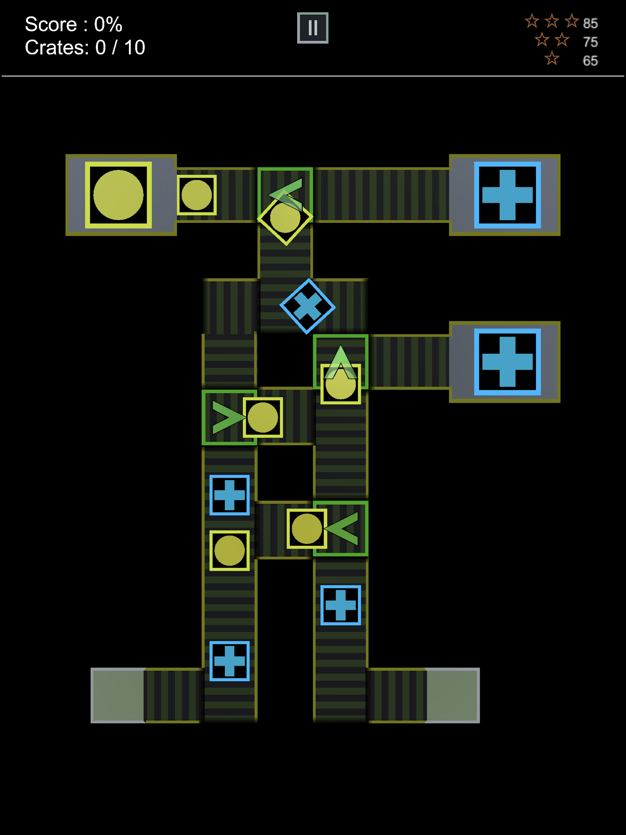 iTunes Description
Amend a conveyor belt's junction direction to guide crates to their destination.

The conveyor belt is constantly moving so the player needs to keep a cool head and not get distracted when things go wrong.

Features 25 levels. Each level takes between 1 to 5 minutes to complete.
Forum Thread: Atob Control (by BleatBleat)
---
Band of Heroes (Free)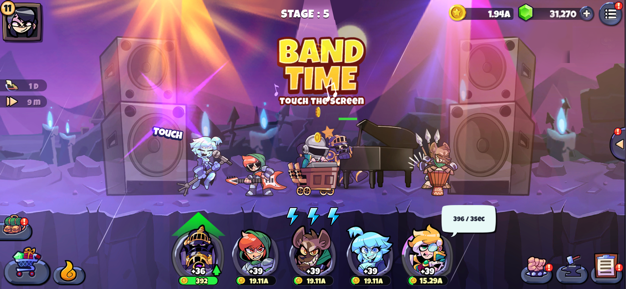 iTunes Description
Idle game with tankers, dealers, and healers
Idle game with short range, long range, and air units
But the game is fun and exciting!
If you are not sure, level up!
Then break through the infinite stages!
Forum Thread: Band of Heroes IDLE RPG (by Idiocracy, Inc)
---
Black Desert Mobile (Free)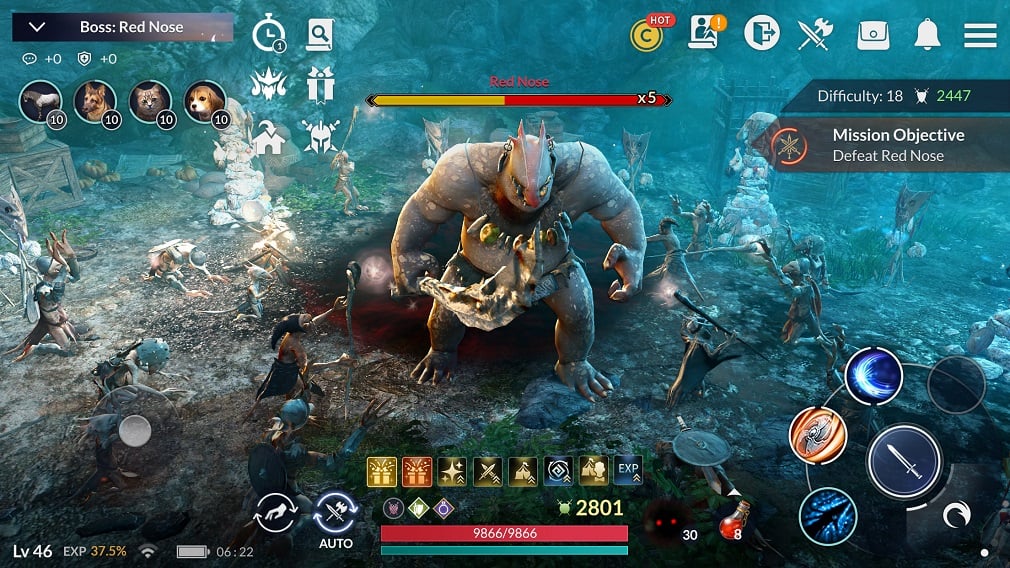 iTunes Description
▶Black Desert Mobile◀
The critically-acclaimed MMO with players from over 150 countries around the world!
Experience the amazing adventure in Black Desert on Mobile.
Forum Thread: Black Desert Mobile (by Pearl Abyss)
---
Castle Dice ($6.99)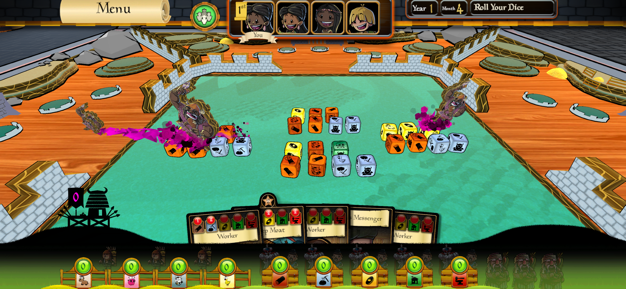 iTunes Description
Roll & collect resources on your way to building the best kingdom in the land! You have 7 years to train Villagers and build Castle parts, earning you VP. The player with the most VP wins! Play again and again to improve your score and unlock secret characters that you've met throughout your journey. Fun for all ages!
Forum Thread: Castle Dice (by Poccade, LLC)
---
Countersnipe (Free)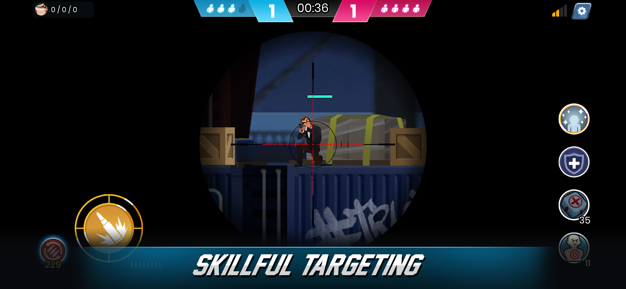 iTunes Description
It's an all out war between the agents of Axiom, those self-appointed defenders of global stability, and the operatives of Havoc, the champions of a new world order. Choose your faction, customize your weapon, then scour the map for hidden enemy agents and take them out!
Forum Thread: Countersnipe (by Ninja Kiwi)
---
Cowtapult (Free)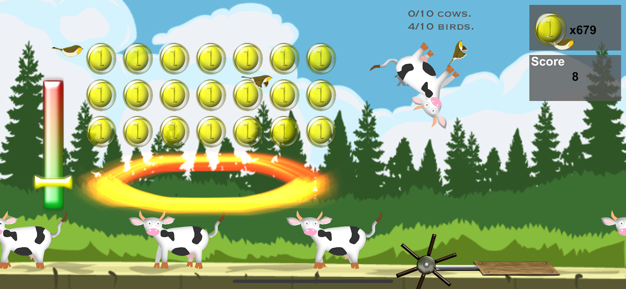 iTunes Description
Cowtapult is an easy to get into, fun and exciting game for people of all ages. Send your cow flying through dozens of levels with loads of different objectives to complete. Shoot your cow through the ring of fire, knock birds out of the sky, pop balloons, collect stars and much more!

The game offers 60 different levels, nice colorful graphics, and soothing, laid-back reggae background music.
Forum Thread: Cowtapult (by Martin Antell)
---
Fantasy Earth Genesis (Free)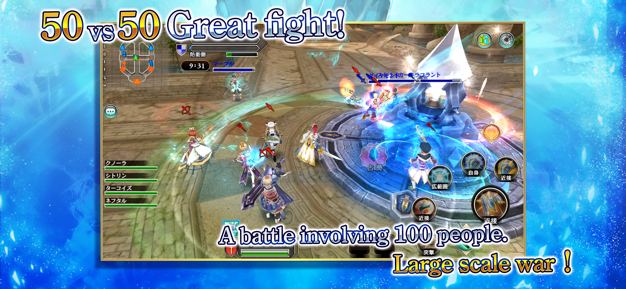 iTunes Description
Online battle with high action!
You can enjoy a real-time war in which 100 players from both armies battle it out.
Forum Thread: Fantasy Earth Genesis (by ASOBIMO/Square Enix)
---
Guildmasters ($0.99)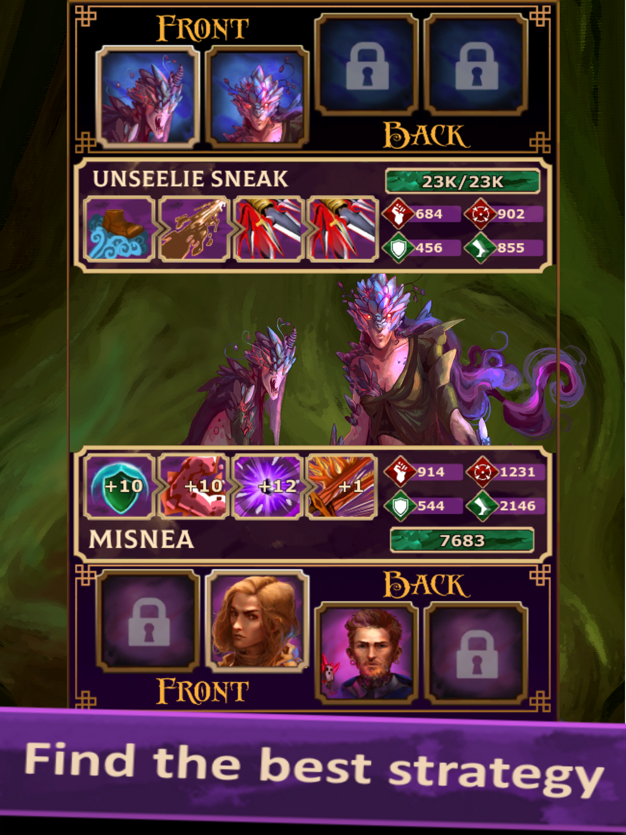 iTunes Description
A world to explore and discover
Can you uncover the truth behind the events happening around you?
Forum Thread: Guildmasters (by Retora Game Studios)
---
Iron Saga (Free)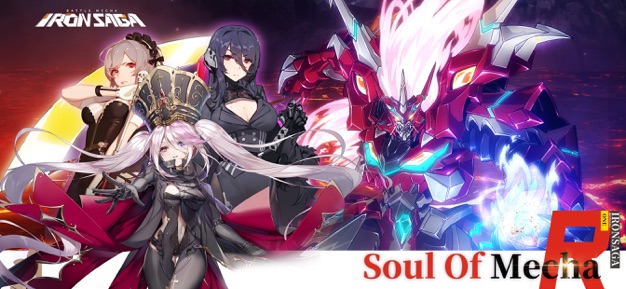 iTunes Description
ACE commanders, assemble! 500+ Mechas and Pilots, 100,000 possible formations! Diverse game modes, smooth battle experiences and dazzling skills that will mesmerize you without fail! Let your blood boil with passion and experience the non-stop fun! Treat yourself to gameplay like never before in Iron Saga!
Forum Thread: Iron Saga (by Gameduchy)
---
Knights of Ages (Free)
iTunes Description
Knights of Ages is a mobile SRPG.

Its setting background is similar to that of the medieval Arthurian period in Europe. The plot is independent and the story is colorful! In this game, you as an extraordinary warrior, determined to change your destiny! There are more than 20 classes in the game, and players can experience a diverse class transfer system. And there are different ways of support and restraint between different classes that are balanced and changeable.
Forum Thread: Knights of Ages (by Less Mainstream Games)
---
Leap Level (Free)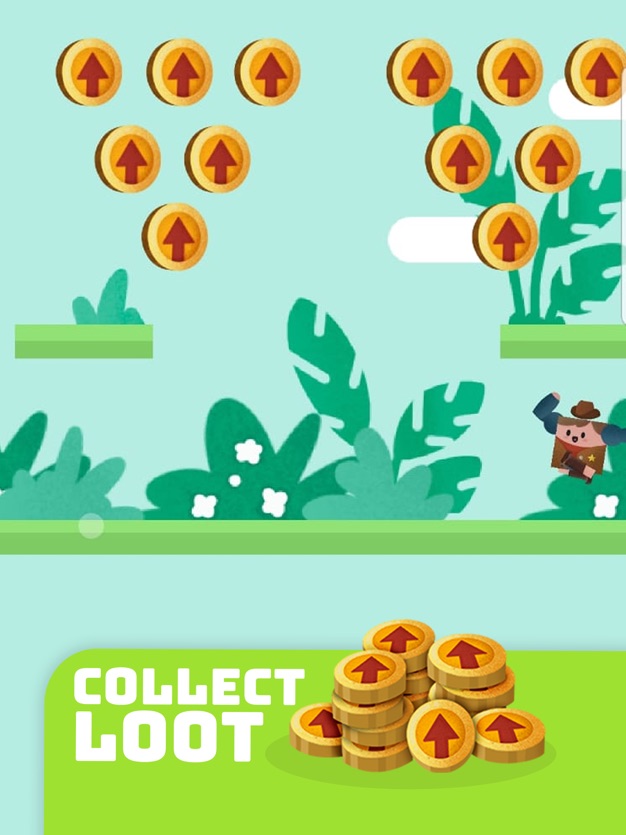 iTunes Description
Jump straight into a bright and colourful world of forests, mountains, castles and fun. Tap and swipe your way to the top as you battle fearsome demons and traps. Smashing chests and collecting coins as you run will allow you to unlock fantastic new characters to play again and again.

If you are fast enough, if you are good enough, you will get to verse the dreaded Dragon, and get more loot than you can possibly hold.
Forum Thread: Leap Level (by Level Two Beards)
---
Lumia Saga (Free)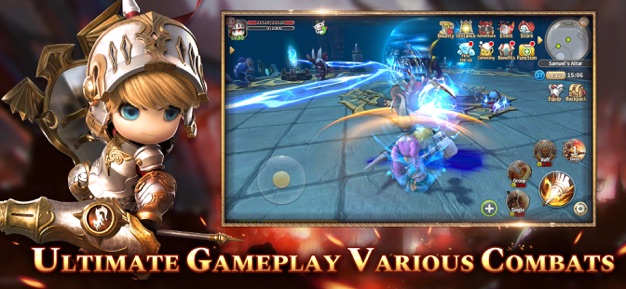 iTunes Description
The very first 3D open-world MMORPG mobile game with the cutest art-style ever! An outbreak of cuteness! Free-to-build personalized equipment! Embark on a free-exploring open world adventure with friends.
Forum Thread: Lumia Saga (by FunPlus)
---
Machinaero ($2.99)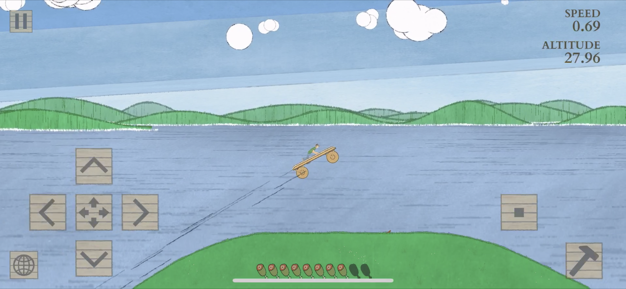 iTunes Description
Invent and build any machine that you can imagine, from simple gliders to complex spacecrafts, and use them to explore the world by air, land, and water! Overcome obstacles like blowing winds, rough seas, dark caves, wild jungles, hot deserts, and freezing mountains to finally reach the infinite space. Boldly go, where no man has gone before – the only limit is your imagination!
Forum Thread: Machinaero (by Emoak/Tobias Sturn)
---
Monster Viator ($7.99)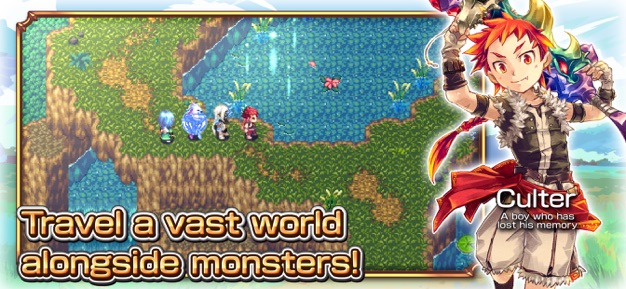 iTunes Description
Unable to remember who he is, Culter is mysteriously able to communicate with monsters. He soon comes across Aira, a shepherd who controls monsters with a harp and sets out together on a journey to uncover his memories. A fairy-tale like adventure with a legendary Hero with a thousand monsters, a Fountain of Truth and a witch unfolds!
Forum Thread: Monster Viator (by KEMCO/Hit-Point)
---
Old School Musical (Free)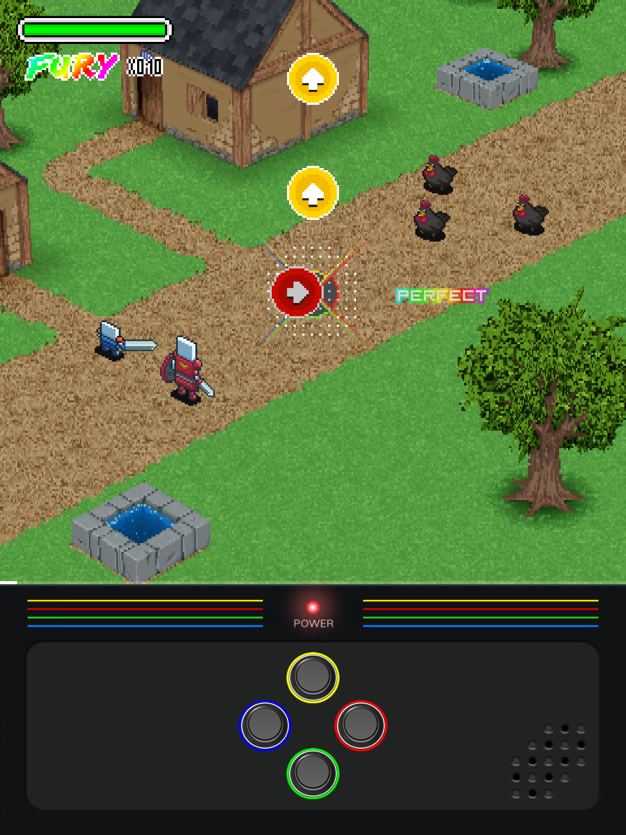 iTunes Description
Have you ever played a rhythm game before? Well, this is like that, but much better! With each note, you are responsible for the success of our two heroes quest. Swing your sword to the beat of chiptune tracks from Dubmood, Zabutom, Hello World, Yponeko, Le Plancton.
Forum Thread: Old School Musical (by Plug-in Digital)
---
Pacific Fire ($4.99)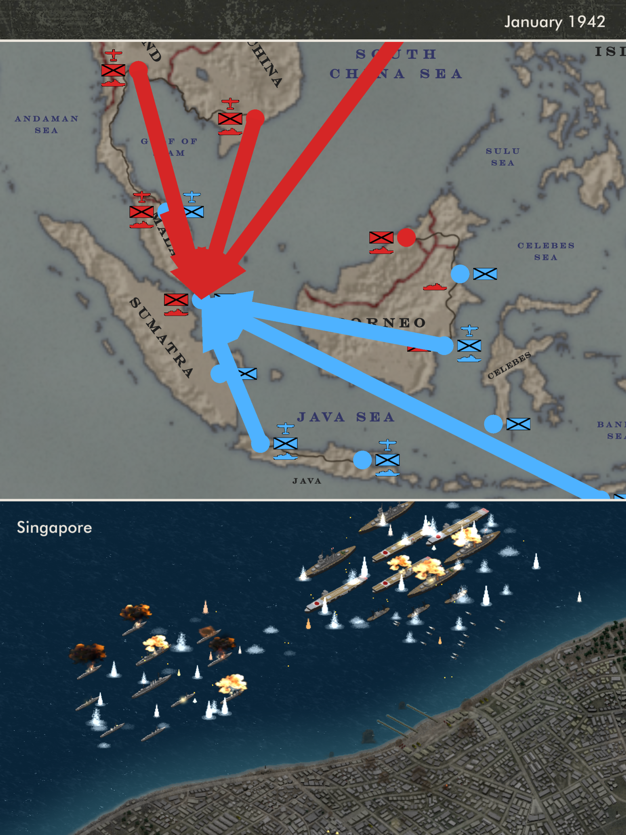 iTunes Description
Pacific Fire is a turn-based strategic wargame set in the Pacific Theater of World War II. Take command of US, Japanese, British, Australian, New Zealand, Chinese and Dutch forces in the Pacific and Southeast Asia from 1941-1945.
Forum Thread: Pacific Fire (by Wirraway Software)
---
Rima: The Story Begins ($6.99)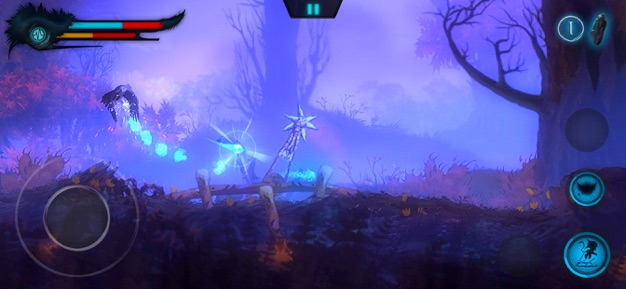 iTunes Description
In the last full moon before Shadow gets close to the land of Ila, Ilathen (the Goddess of Ila) sent one of her messengers down to find the one and only saviour. She knew as Shadow steps into Ila and opens the Dark Gate, hope, life and joy would turn into a dream.

She chose Rima and sent Huva to help and guide him to accomplish his predestined mission. Now Rima needs to face dangerous creatures, fight his way out and explore the land for new paths, objects and abilities which help him to find and revive the four vital elements the land's life depends on. By reviving each element, Rima gets one step closer to fulfill his destiny.
Forum Thread: Rima: The Story Begins (by UP Entertainment)
---
Riot: NoTAV (Free)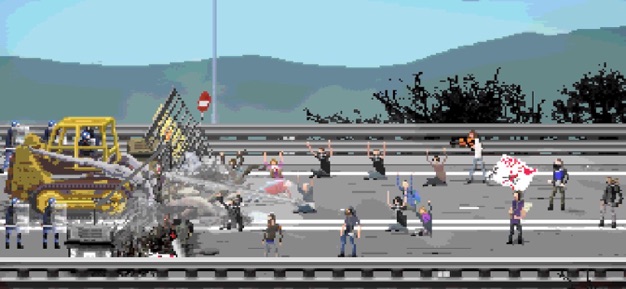 iTunes Description
RIOT's creator, Leonard Menchiari, experienced rioting first-hand at the NoTAV protests in Italy. He created the game to tell the stories and express the feelings experienced during these clashes. What triggers the crowd to behave with such anger and aggression? Often outnumbered, what does a police officer feel like during the conflict? RIOT presents the player with the opportunity to experience both sides of the fight – a fight in which there really are no winners. Who is right and who is wrong? Experience RIOT and draw your own conclusions.
Forum Thread: Riot: NoTAV (by TFL Studios/Leonard Menchiari)
---
SIMULACRA 2 ($4.99)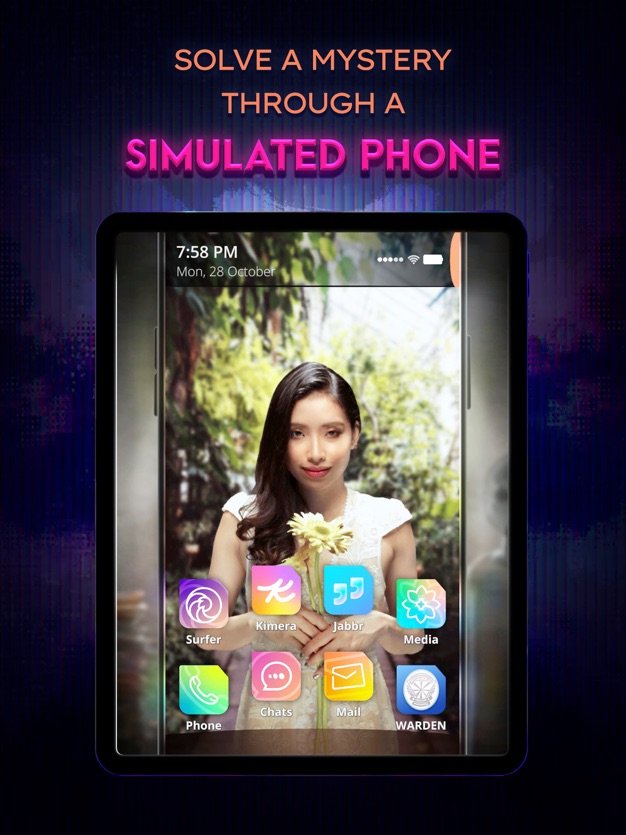 iTunes Description
Maya, an upcoming influencer has been found dead, and an obsessed detective suspects foul play. Her phone appears to be intentionally wiped, and her cause of death seems… unnatural. You are given her phone to conduct an unsanctioned police investigation, and piece together the mystery surrounding her death.

Was this an unfortunate accident or a cold-blooded murder? Can the victim's friends be trusted? Is there something sinister lurking in social media? Solve the case before whatever happened to Maya… happens again.
Forum Thread: SIMULACRA 2 (by Kaigan Games)
---
Skribble Ball ($2.99)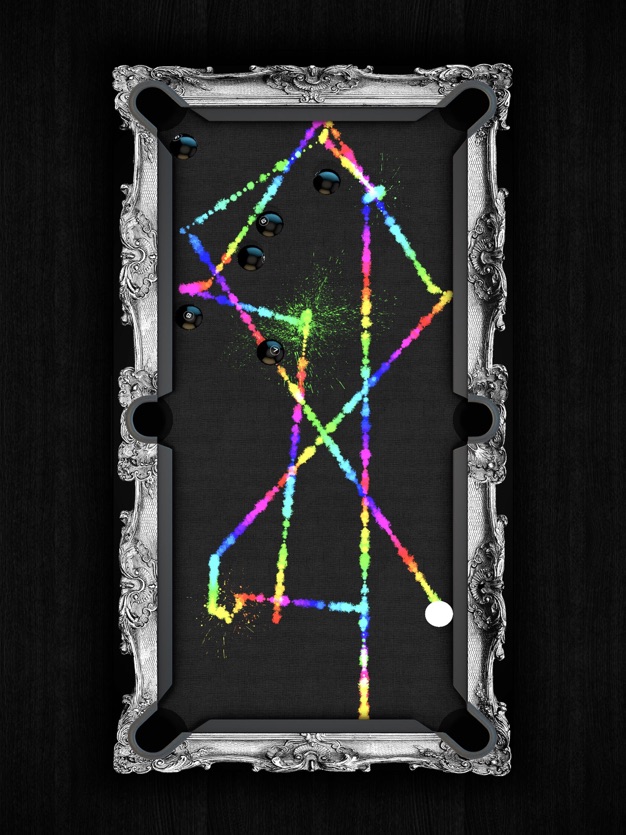 iTunes Description
Skribble is simple – billiards with paint!

Sink all the balls while painting a masterpiece!
Forum Thread: Skribble Ball (by BrainFeverMedia)
---
Slingy Snow ($0.99)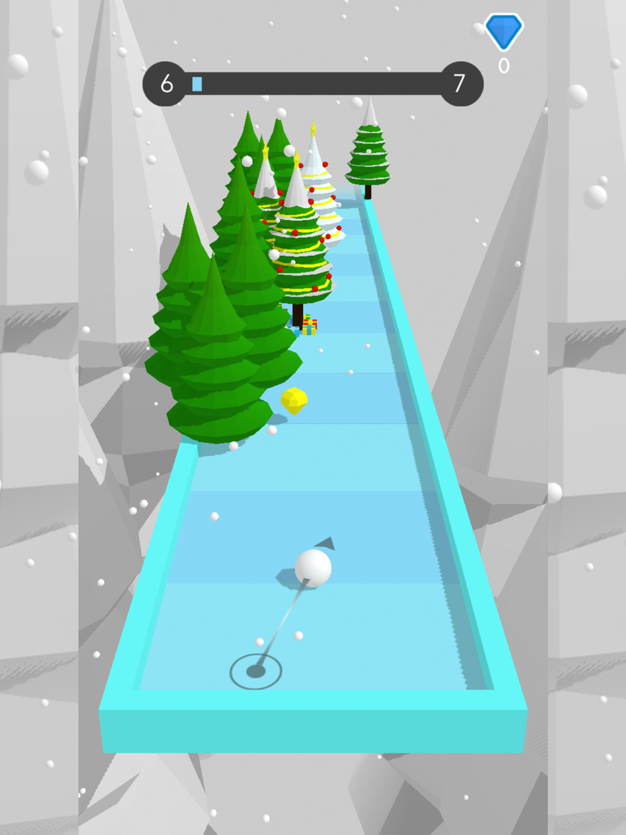 iTunes Description
Welcome to Slingy Snow.

Sling the snowball. Avoid yellow snow. Collect Gems.
Super enjoyable and satisfying holiday game.

I bet you easily beat level 10!
Forum Thread: Slingy Snow (by Aaro Arts)
---
Snow Birds (Free)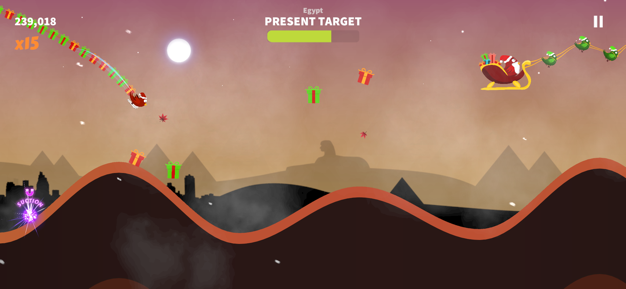 iTunes Description
Oh no – Santa's sleigh is losing presents. Get out there and collect as many as you can in this winter fun filled runner!

The more presents that are collected in a row, the bigger your score. Dive down and launch off the hills to earn the biggest present haul!
Forum Thread: Snow Birds (by Don't Kill The Fish)
---
Solitaire Family World (Free)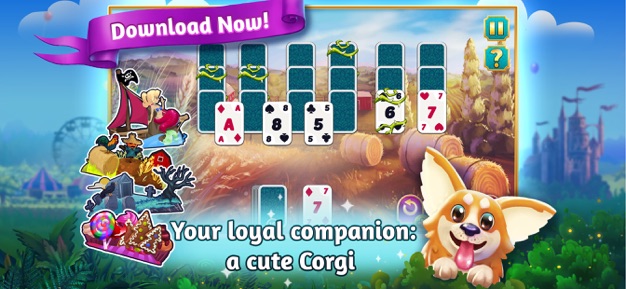 iTunes Description
The card game Solitaire Family World takes you into a world of fairy tales. Experience fantastic quests. Achieve exclusive rewards in exciting solitaire games. Expand your park with every single chapter. Play solitaire now for free!
Forum Thread: Solitaire Family World (by upjers)
---
Spring Forever (Free)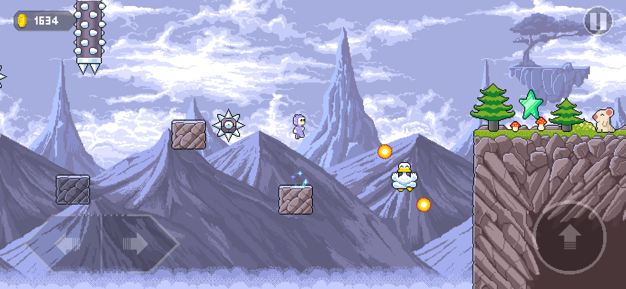 iTunes Description
Spring Forever is a challenging 2d retro platformer that evokes nostalgia through stunning pixel art and traditional game mechanics.
Forum Thread: Spring Forever (by Hikikomori Games)
---
Star Diffusion X (Free)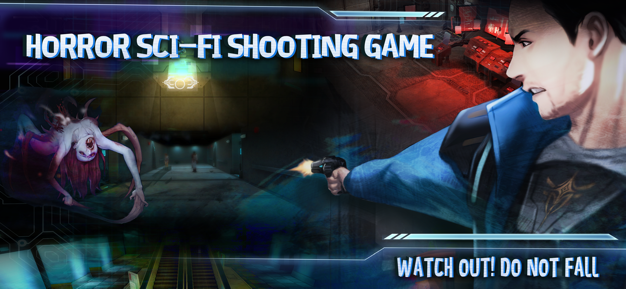 iTunes Description
After a routine mission, exhausted Galaxy Patrol member Reynold returns to the artificial planet XENO, only to find that XENO is awfully unusual as soon as the spaceship lands on the planet. The bustling, crowded planet is now in darkness and silence, Reynold's little daughter went missing for long and her life remained uncertain. Reynold feels the clock's ticking, while the truth is bewildering…
Forum Thread: Star Diffusion X (by The Time Tunnel/Celad)
---
Starters Orders 7 ($6.99)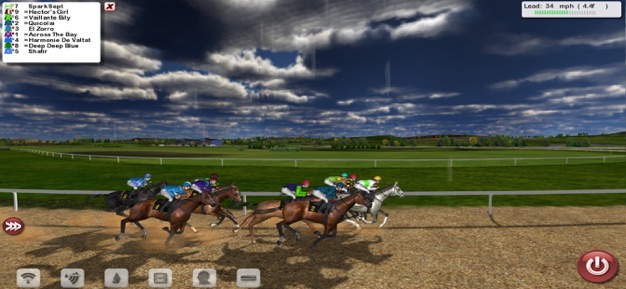 iTunes Description
Starters Orders 7 mobile is the latest in the acclaimed horse racing management series from Strategic Designs Ltd. Train your string of horses and take part in races around the globe. Breed new stable stars. Build your stables and even take the role of the jockey.
Forum Thread: Starters Orders 7 Horse Racing (by Strategic Designs)
---
Tile Snap (Free)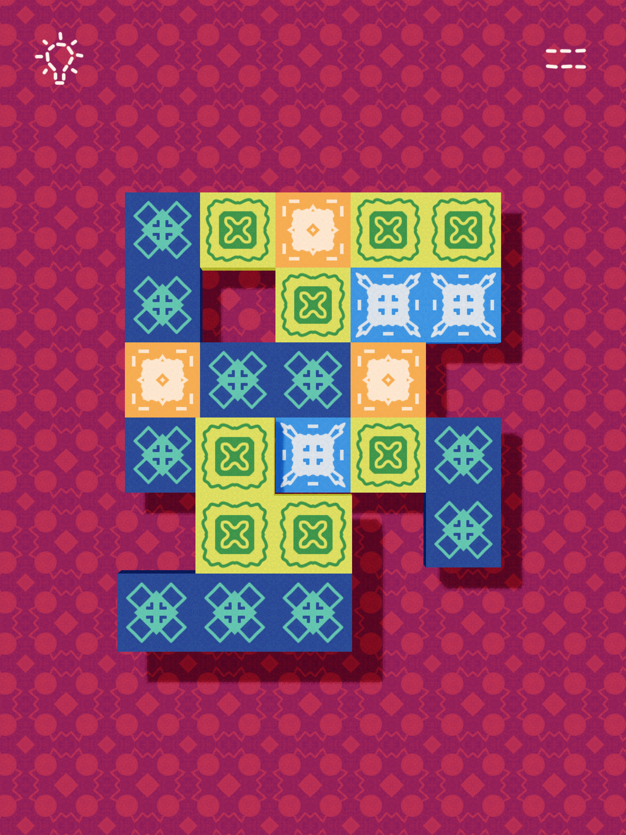 iTunes Description
Flip tiles to match them (click, click, snap!)
Clear all tiles to solve the puzzle (whoosh!)
It's trickier than it sounds!
Forum Thread: Tile Snap (by Ian MacLarty)
---
Tiny Tomb: Dungeon Explorer (Free)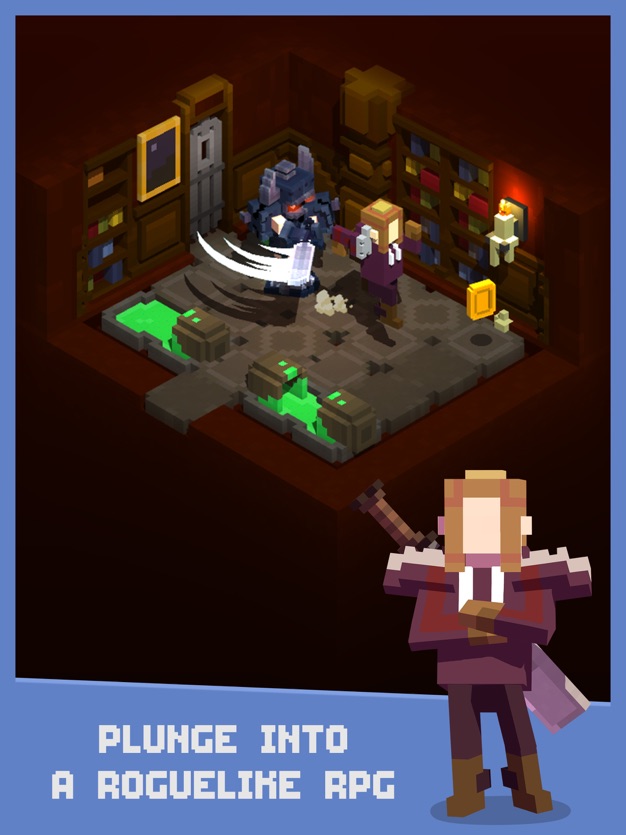 iTunes Description
This is one of those games that truly transports you:

Four beautifully rendered ethereal worlds float on the edge of the universe. To save your friends you'll have to crawl through them all… while also keeping a bad-tempered and picky monster well fed.

(On your way, try and figure out why Birdman is so confused, too…)
Forum Thread: Tiny Tomb: Dungeon Explorer (by Mindsense Games)
---
Two Spies (Free)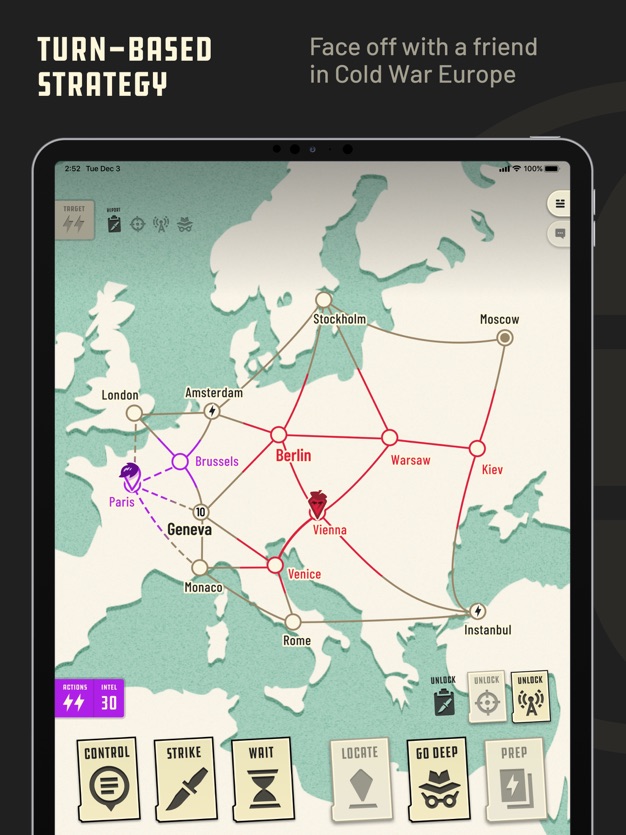 iTunes Description
Two Spies is a turn-based spy training program where you face off against a friend in Cold War Europe. Sneak to gain cover, control cities' informants to capture areas of the map, deduce your target's location – or trick them into revealing it – and strike to win the round.
Forum Thread: Two Spies (by Royal Pixel Service)
---
Uncrowned (Free)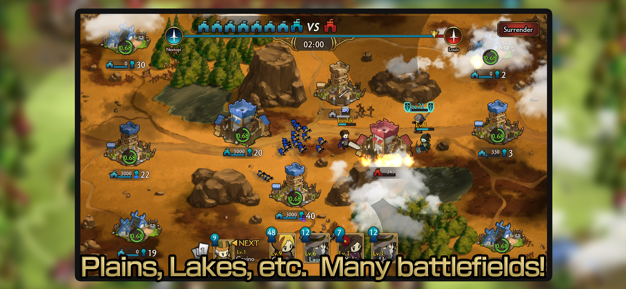 iTunes Description
UNCROWNED is a real-time strategy game set in a fantasy world based on medieval Europe, focused on battles where over 200 soldiers and characters known as heroes engage in the fight.

Spurred on by their desire "to play a more strategic game", the developers created a game where players can skirmish over keeps and take over maps and a variety of geographical features such as forests, bridges, open fields, lakes and hills. In this innovative game, players can enjoy the greatest in mobile strategy gaming.
Forum Thread: Uncrowned (by Nestopi)
---