In recent years, Norse mythology has become more popular. That's thanks to several stories that have caught people's attention, like Marvel's Thor and the latest title in the God of War series. Those stories are great, but we only see gods fighting gods. We don't see much about the human aspect.
And that's one thing Atone: Heart of the Elder Tree shows us in its story. Don't get me wrong, this isn't a story about mere mortals. Instead, it is the story of Estra, the daughter of the last great leader, a guardian chosen by the gods. But, we get to see how people live after the gods abandoned Midgard, leaving humans behind until they become worthy again.
Needless to say, life's not that good. Years after her father's death, Estra is having some weird dreams and visions about the past and the future. This starts to happen at the same time as people start changing and their veins start to fill with some blue energy. It's your job to figure out what's going on and what do you, your father, and the gemstone he gave you have to do with it.
The story is great. The characters you interact with are lovable and have their own personalities and backstories. You'll get attached to some of then fairly quickly and even feel bad when or if something happens to them.
The game is pretty straightforward, but you'll have the option to explore each area you visit and do some small side missions that you can finish while doing the main quest.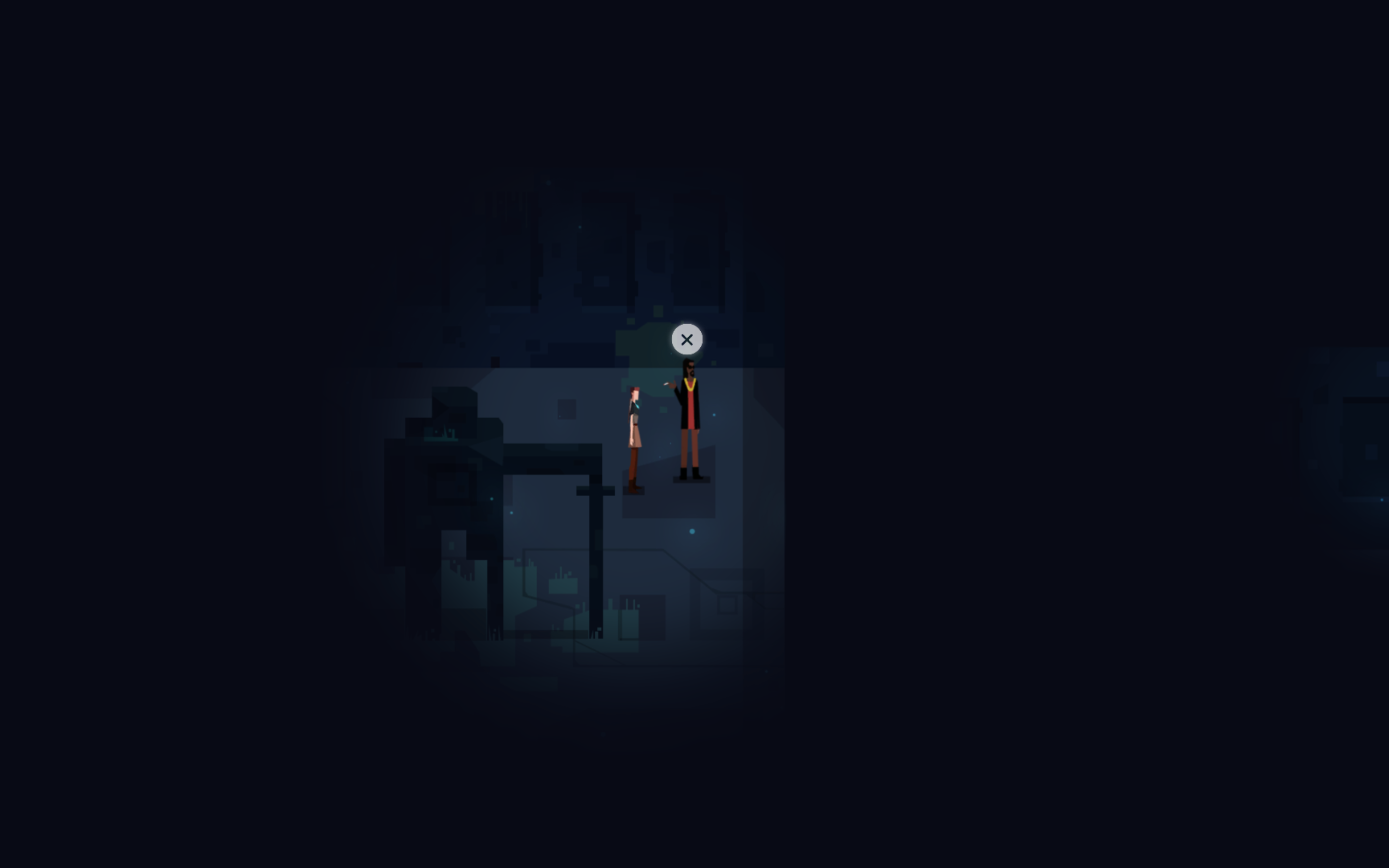 If you search well enough, you might be rewarded with some stones. Some of them will have lore about the Norse mythology and others will give you things like gold, objects to craft potions, or points for your wisdom.
Other times, you'll find some fun easter eggs, like a flower filling you with determination or Snoop Dog chilling in a maze. If you ask me, these easter eggs are more worth it than all the other things you find.
Throughout your journey, you'll need to solve some puzzles. And by some, I mean a lot of them. Overall, they're not that hard, you just need to pay attention to the puzzle and the tutorial. Some of them might take more time than others, but you can ask for clues if you don't have the patience for them. Clues will take some of your wisdom away so you need to use them, you know, wisely.
Speaking of using wisely, you'll have to make some decisions in your adventure. These decisions can be a matter of life and death sometimes, and sometimes you'll just have to decide what you want to say or ask someone else. As usual with these types of games, decisions will bring consequences to the story and to Estra in some form but don't expect such drastic changes in the story.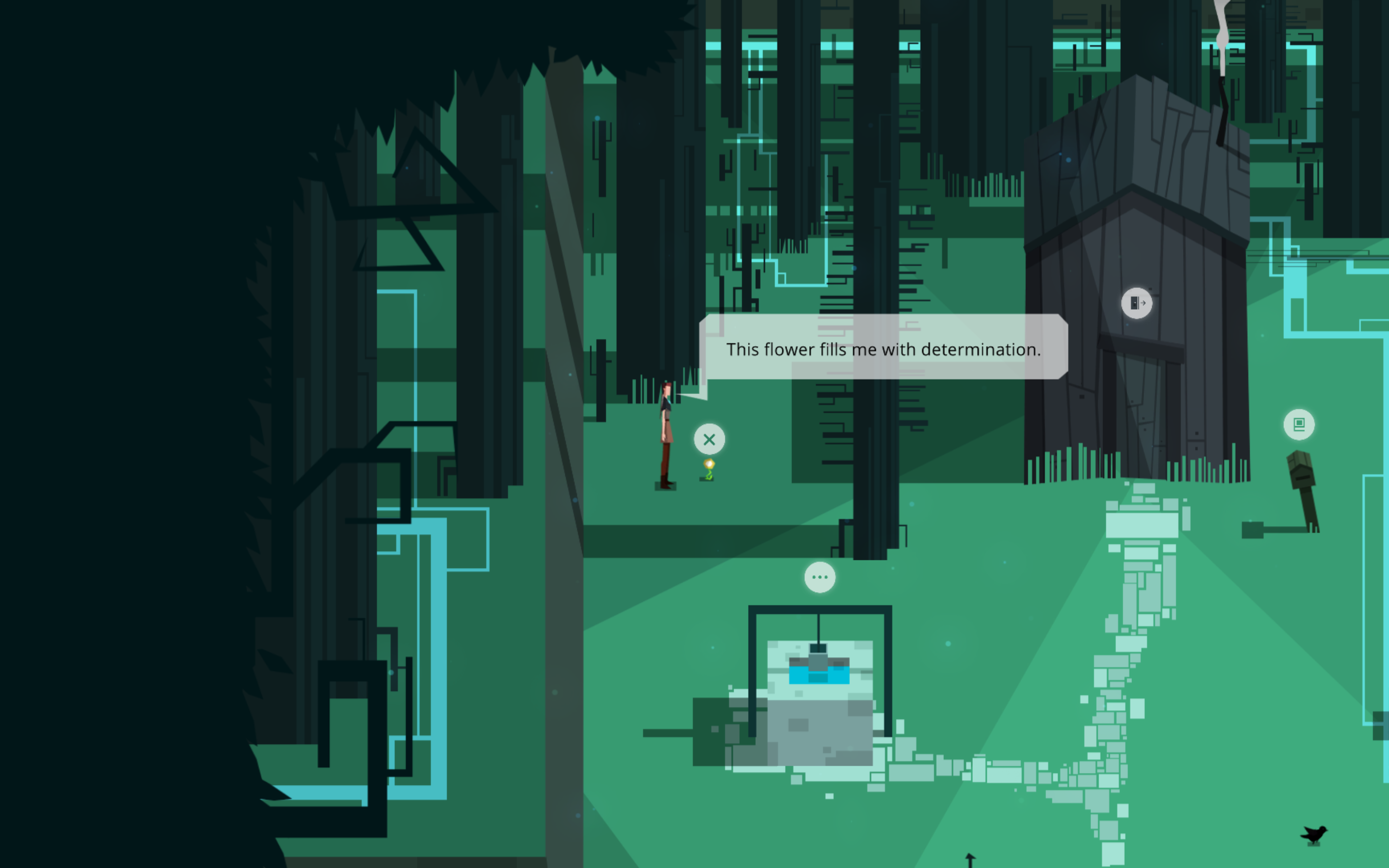 Atone's graphics are hand-drawn, and they're really pretty. The colors are vibrant and the attention to detail in your surroundings makes you feel like gods actually walked the same path you're walking.
In Atone, you'll have three main game mechanics. First, you have the exploration aspect, where you walk around different areas, talking to people and finding stuff, then there's the puzzles mechanic, which we already talked about. Both of these are extremely simple and easy.
Then there's the battle system, which seems to be made to challenge Odin himself. When you enter a battle, you'll feel like you're playing Guitar Hero. To battle you need to press the keys in the correct order while being in sync with the music.
It may sound simple, but it's really hard to master. Fortunately, the music in this game is amazing. Every battle has a song that's so good, you won't mind fighting the same opponent several times.
Hitting the notes correctly is important for your attack or defense. If you fail too many notes, you'll get hit and possibly lose the battle. If you're a Guitar Hero master, you won't have any problems. But if you're like me, you're going to say "screw this" a lot of times. With that said, I would recommend you to play without a Bluetooth controller. It's easier to tap the screen than to hit the buttons correctly.
Overall, Atone: Heart of the Elder Tree is one of the best games Apple Arcade has to offer to date. Its interesting story, colorful characters and scenery, and its outstanding music will keep you hooked to the game despite its extremely challenging battle system.
🤔 Like this article?
We pride ourselves on delivering quality, long-form articles like this one instead of the SEO-driven click bait that is slowly taking over the internet. Unfortunately, articles like these rarely generate the traffic (and as a result, the ad revenue) of listicles, cheat guides, and other junk.
Please help us continue producing content like this by supporting TouchArcade on Patreon, doing your Amazon shopping by first visiting toucharcade.com/amazon, and/or making one-time contributions via PayPal.
NOTE: ATONE: Heart of the Elder Tree is available on mobile exclusively as part of Apple Arcade, a premium gaming subscription service from Apple. Without being a subscriber to Apple Arcade you cannot download and play this game. Apple Arcade is $4.99 per month and does come with a free one month trial, you can learn more about it on Apple's official website or by visiting our dedicated Apple Arcade forum.