Hello gentle readers, and welcome to the SwitchArcade Round-Up for November 7th, 2019. Happy Terry Bogard in Smash Day, everyone! Okay, technically that was yesterday. What can you do? Today's article has a tiny nugget of news related to Terry and Smash, summaries of the incredibly large amount of new releases, and all of the latest sales information. We've got a lot to look at, so let's power wave our way through it!
News
The Latest 'Super Smash Bros. Ultimate' Event Crowns the King of Fighters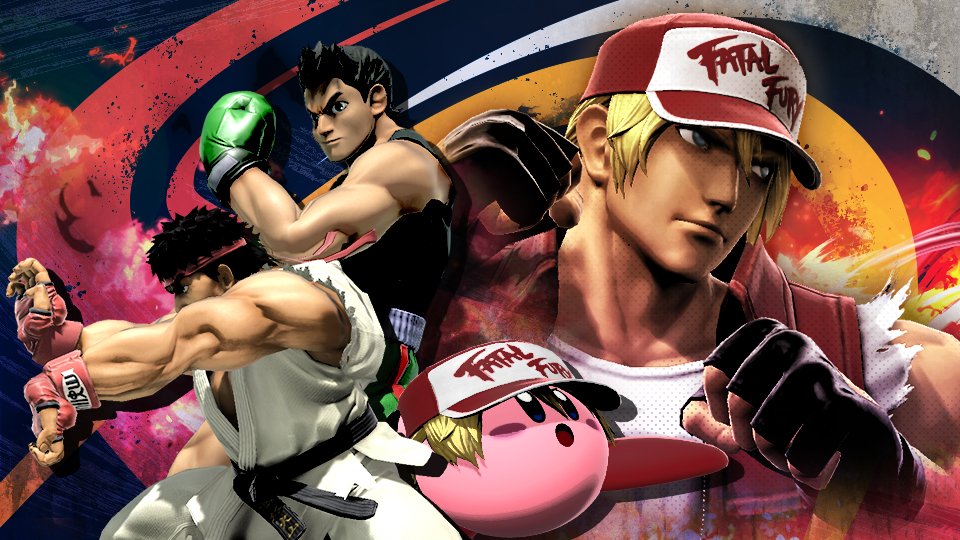 Now that the cat is officially out of the bag and Terry is available for all good boys and girls who paid for him, this week's Super Smash Bros. Ultimate event can finally be revealed. It's a tournament event called The Road to Becoming Fighting King. You'll face other players in one-on-one stamina battles in Omega Form stages. The event begins tomorrow and will run throughout the weekend as usual.
New Releases
ANIMUS: Harbinger ($7.99)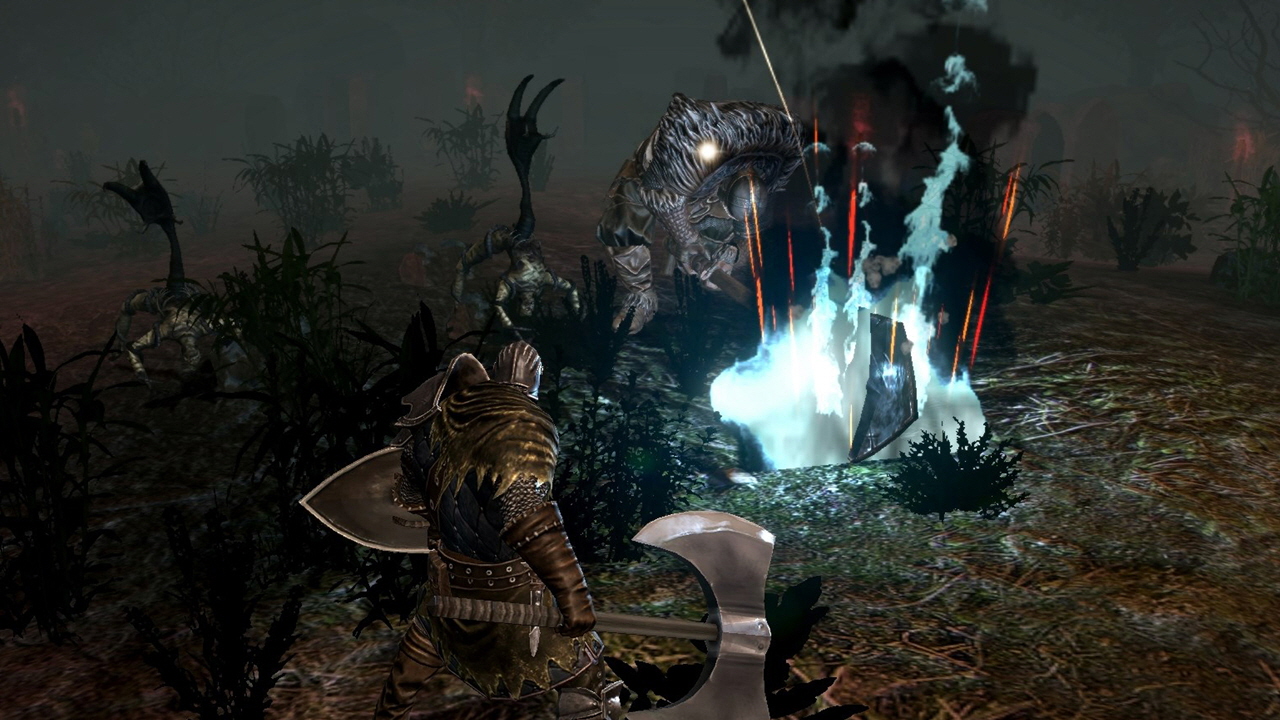 SwitchArcade Highlight!
The original Animus hit earlier this year, bringing some value-priced Dark Souls-style gameplay to a platform where Dark Souls already exists. This is the follow-up, which hit mobile several months back and is now available here. Is it up to From Software's epics? No, not really. But for the price, I think those who like the Souls games will get their money's worth out of it. I mean, it doesn't look like the Switch is getting any further Dark Souls love from Bandai Namco, so eat where you can.
Incredible Mandy ($14.99)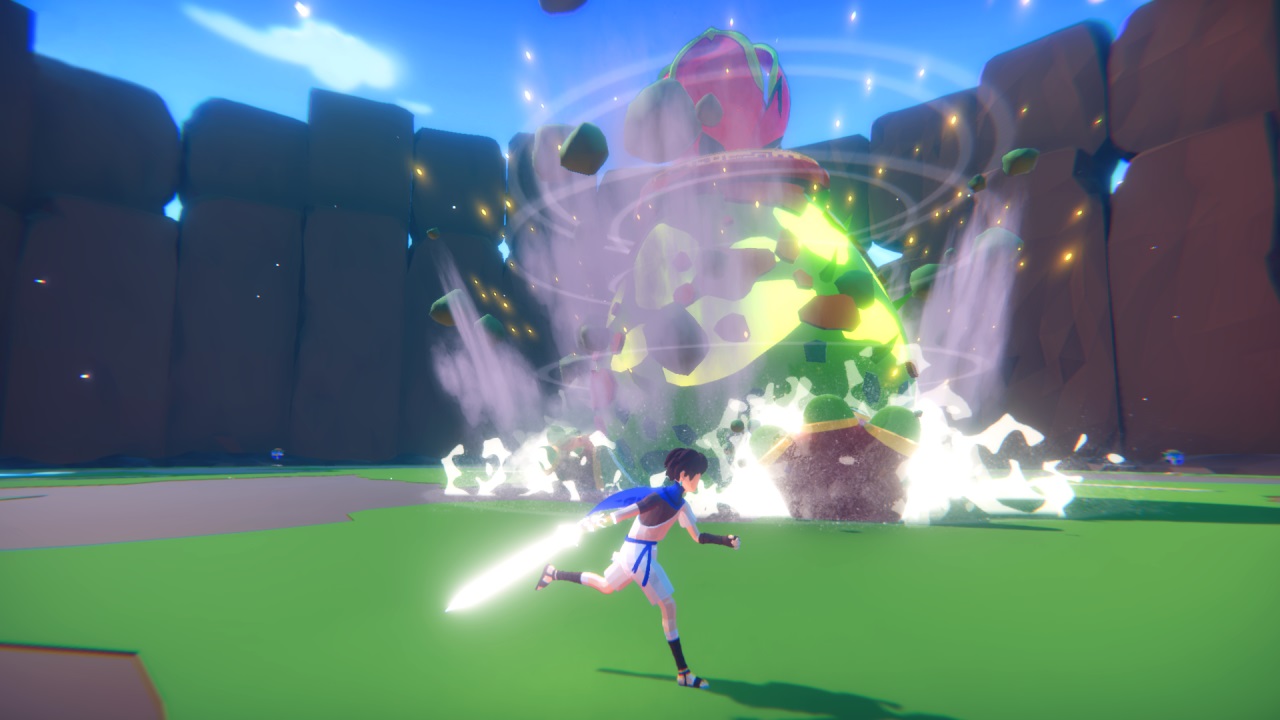 SwitchArcade Highlight!
Well, this is pretty cool. The idea here is that you're exploring the memories of a pair of siblings by entering into their dreams. Each dream is a level, and it will contain things like puzzles, battles with enemies, and clever bosses. The framerate gets a little dicey in places but overall this is a really good-looking, fun game. I wish it were a little longer, but if that's the worst thing I can say about a game it usually means it's in pretty good shape. And yes, it does make a brave attempt at delivering the feels, to decent results. If you like games like RiME, make sure you give this one a go.
Puzzlement ($1.50)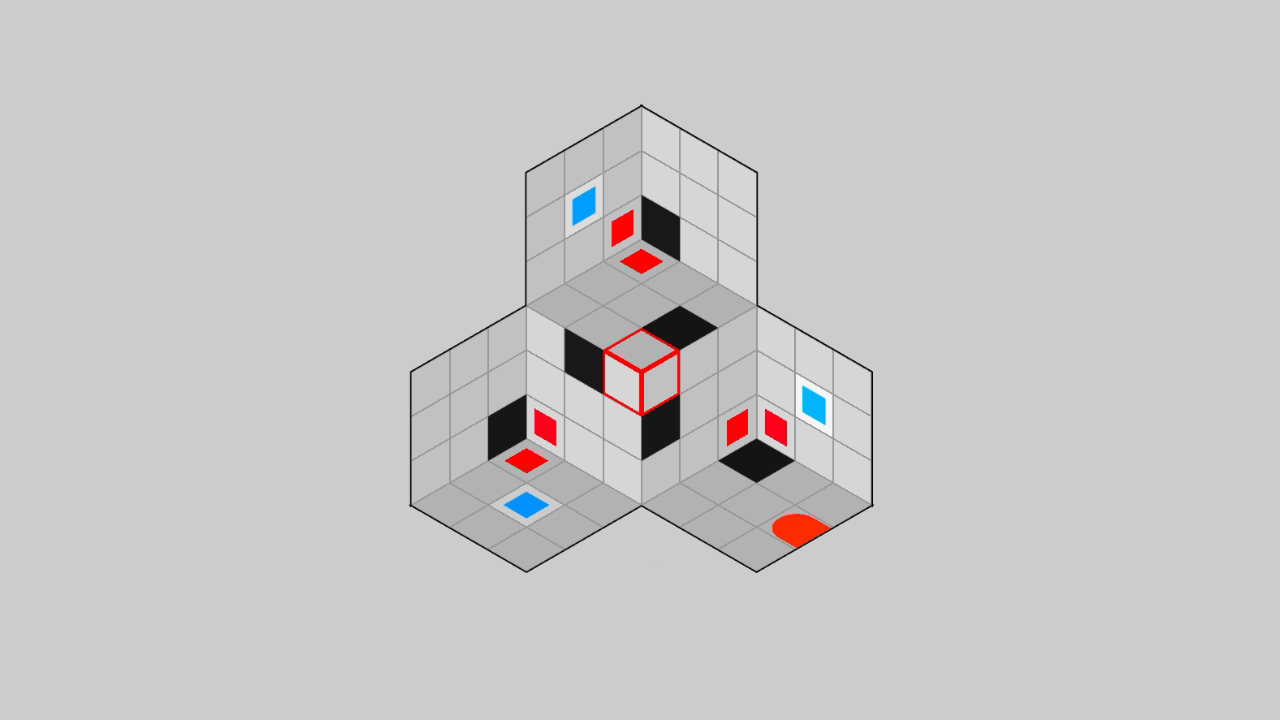 SwitchArcade Highlight!
Like puzzle games that mess around with perspectives? You'll probably get a kick out of Puzzlement. You play as this red blobby thing and you need to make your way around the levels collecting all of the red squares. Blue squares reverse your gravity, and you can often twist and turn parts of the fifty-ish levels in order to set yourself along different paths. Very nifty game and for whatever reason it barely costs a thing. Certainly worth picking up for puzzle fans.
Monkey Barrels ($14.99)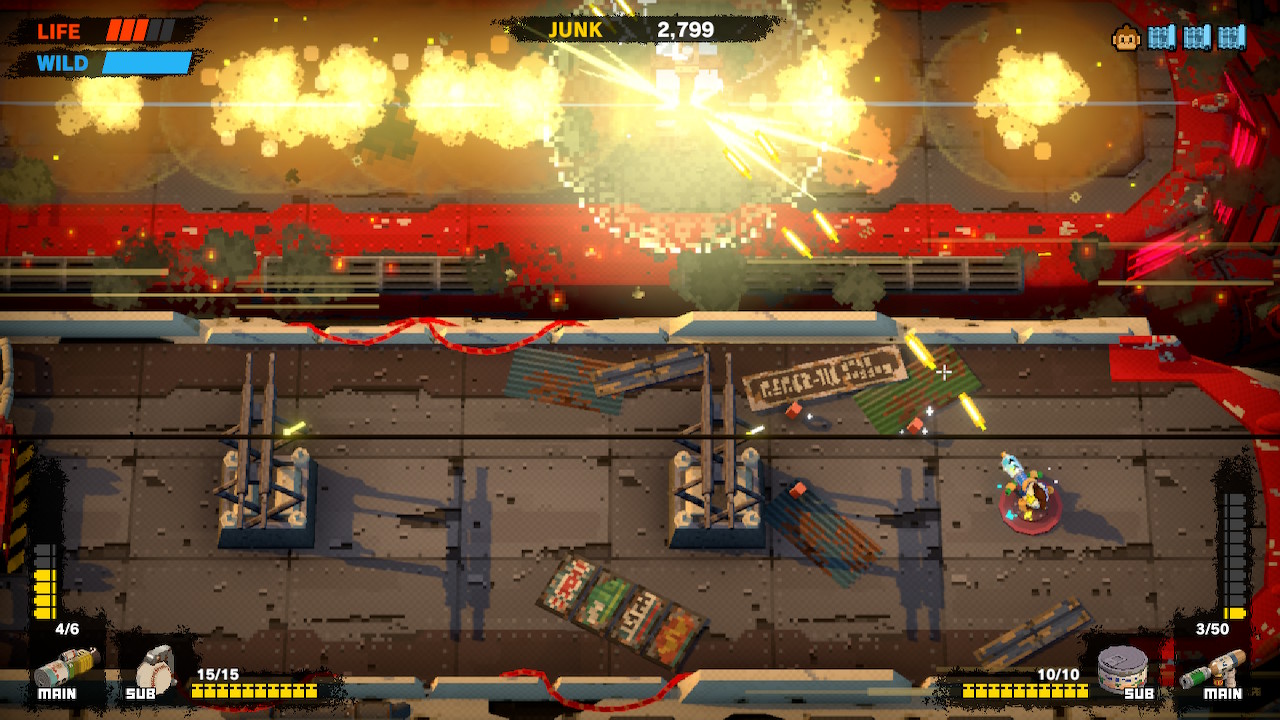 SwitchArcade Highlight!
This top-down action shoot-em-up comes from Good-Feel, the developer behind Yoshi's Crafted World, Kirby's Epic Yarn, and Wario Land: Shake It! among many other games. This is its first self-published game as outside of a few educational products the developer has worked exclusively with Nintendo. So why should you care about an action game from a developer who normally makes cutesy, low-stress platformers? Well, the leader of Good-Feel is a man named Shigeharu Umezaki, an ex-Konami employee whose resume includes directing the NES versions of Contra, Life Force, and Super C, the Super NES Mystical Ninja games, a handful of Parodius titles, and many more. I don't know for sure if Monkey Barrels is going to kick butt, but I can't think of a name that gives me more confidence in such a thing.
The Grisaia Trilogy ($59.99)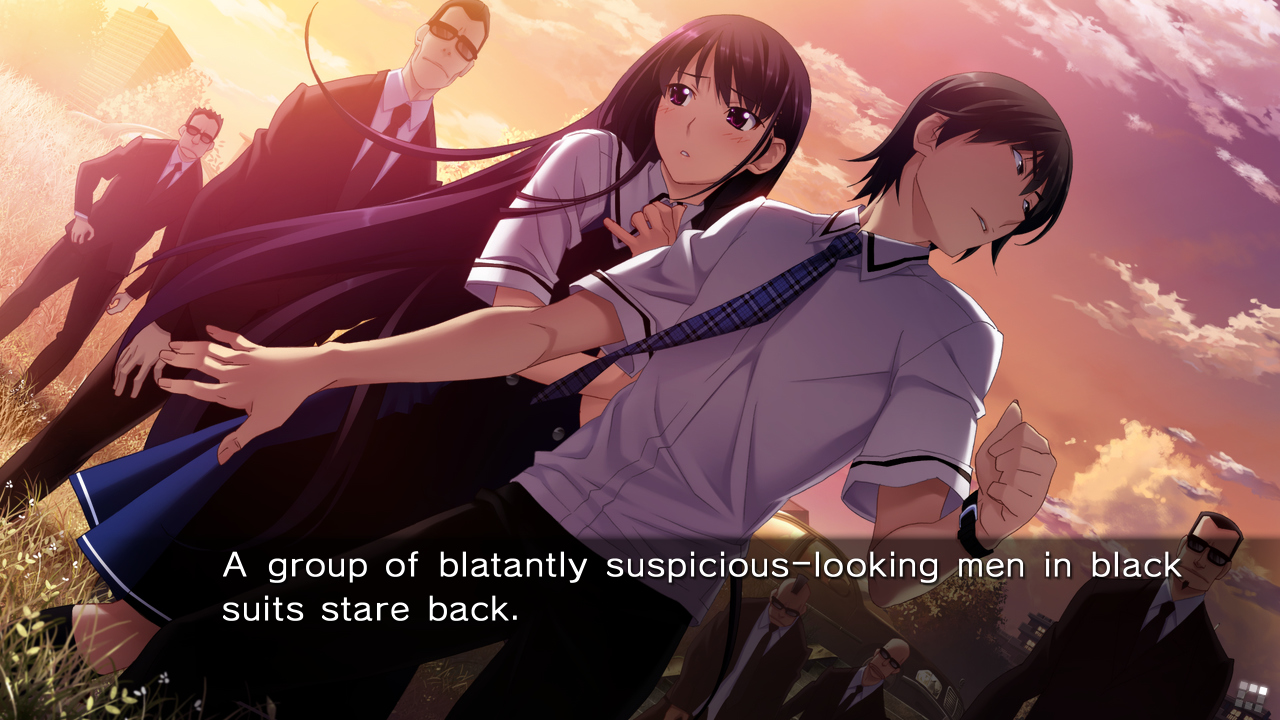 SwitchArcade Highlight!
Well, here we go. The Grisaia Trilogy of visual novels is now available on a Nintendo console. These are absolutely massive stories, so be ready to buckle in for some serious reading if you pick these up. Like, if you go through briskly, it will take about eighty hours to get through the whole trilogy. If you're trying to experience everything, expect it to take around 100 hours. Is it worth it? Yeah, it is. As romance visual novels go, these are some of the best ones around. Naturally, the naughty scenes found in the adult-rated PC version aren't in this Switch version, but like many other adult visual novels that make the jump to cleaner cuts, Grisaia stands just fine on the merits of its story and characters.
Super Street: Racer ($49.99)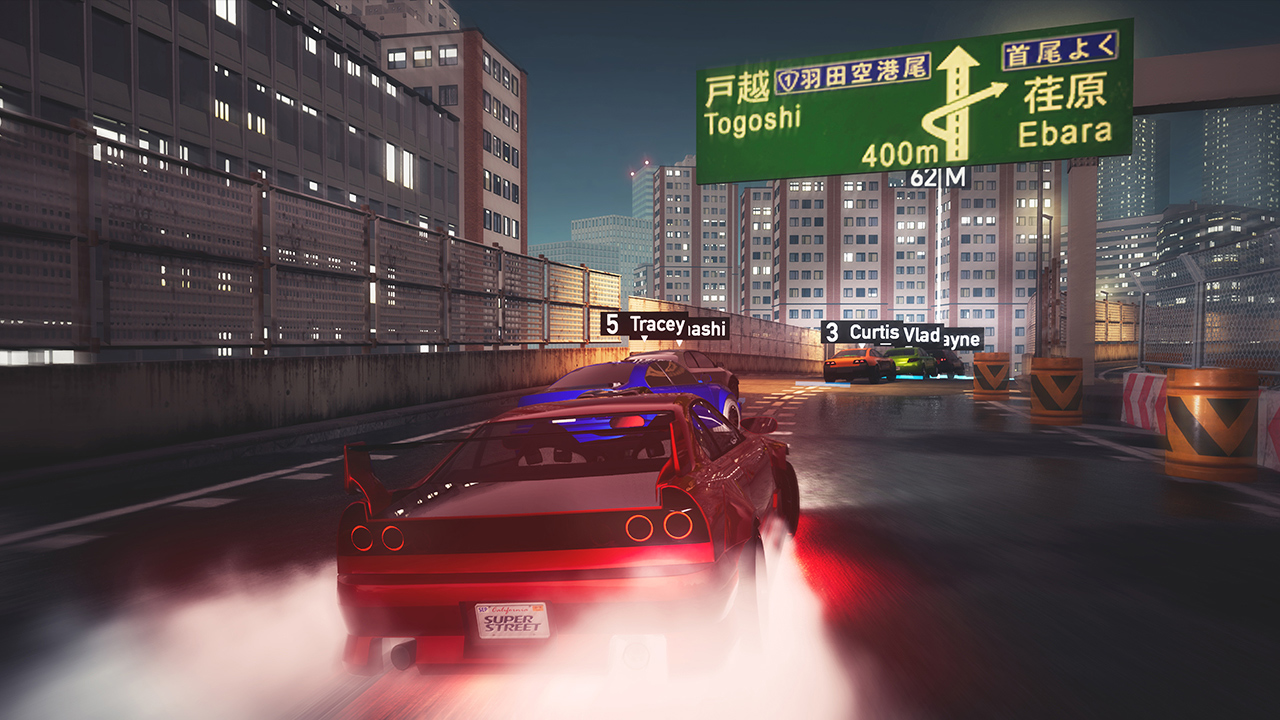 This is, supposedly, an improved version of a rather poorly-received PC release called Super Street: The Game. I'm not really sure what has been improved here, but the end result still isn't very noteworthy. I feel like if you're going to make a racing game, you really need to nail down the proper feel of driving a car, or at least the feeling of the feel, if you know what I mean. And this game just… doesn't. I'm starting to think the Switch is never going to get a truly great game of this sort. But hey, at least they got licenses for the parts and everything. Not the cars, mind you. But the parts are here. Stick to GRID Autosport or Asphalt 9 if you want your car racing fix on Switch.
Strange Telephone ($9.99)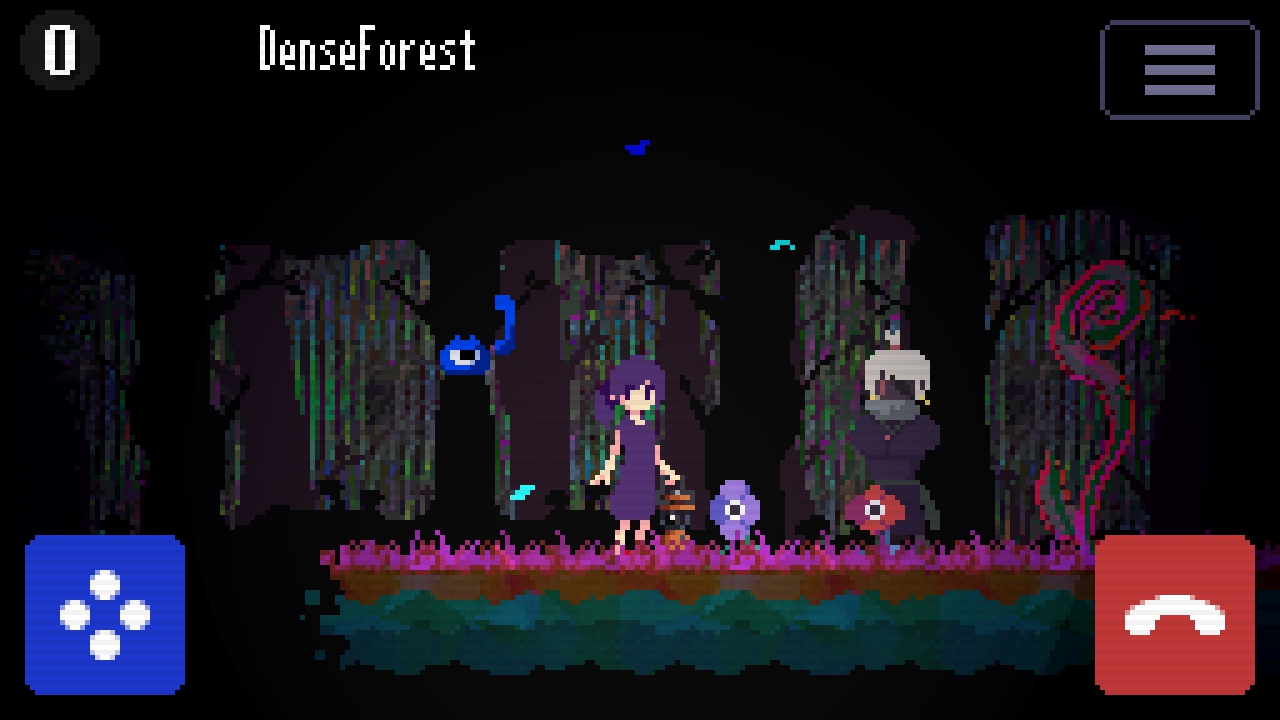 When Strange Telephone came out on iOS a few years back, I wasn't exactly in love with the game. You just sort of dial numbers and see what happens. You have a limited number of tries, and if you can't solve the game by then, you have to start over. Numbers always reach the same locations, so if you remember the ones that yielded something useful, you can use them again in the next game. So you just do this trial and error stuff until you understand enough of the picture to put things together and get to one of the endings. The aesthetics are as nice as ever, at least. Personally, I think it's a really tedious game, but some people love it. Do they love it enough to pay double or more the price that it costs on other platforms just to have it on their Switch? I guess we'll know soon!
Ritual: Crown of Horns ($19.99)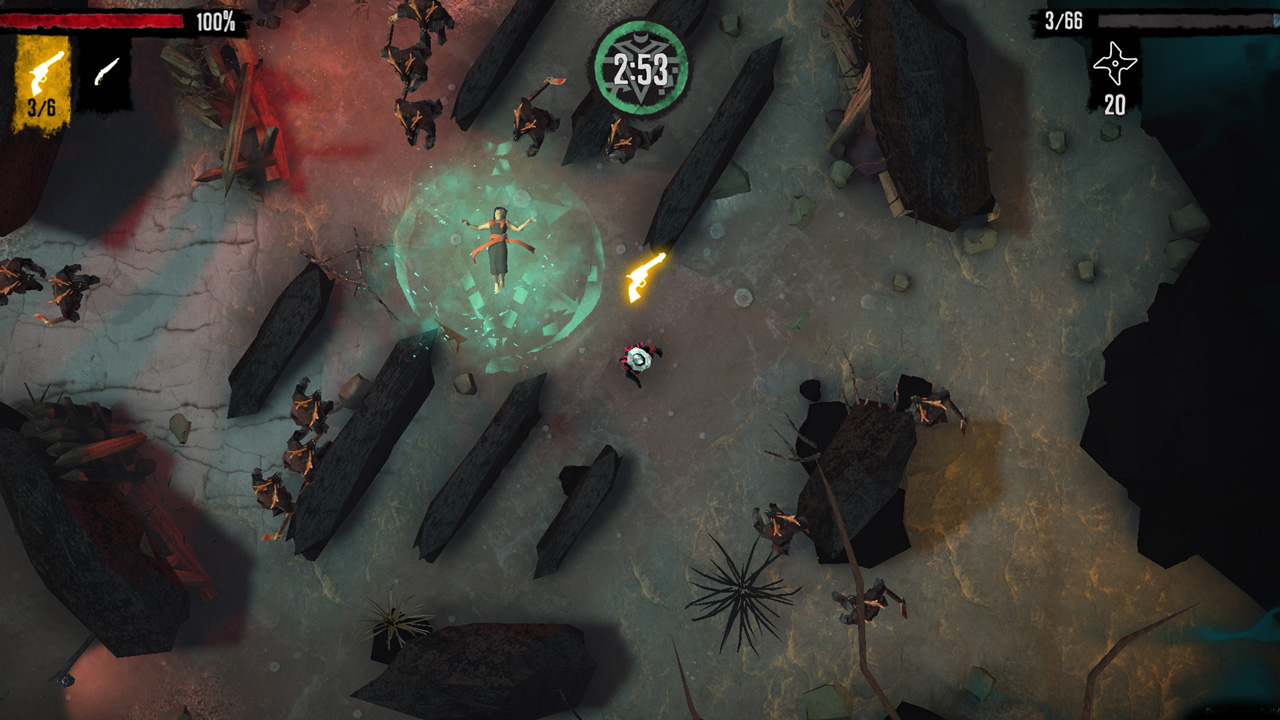 So what's kind of weird about this game is that it's kind of a grim-dark take on the Witch & Hero games. The witch is super-powerful and can dispel all the baddies with her spell, but it takes a long time for her to cast it. You, as an undead gunslinger, have to keep her safe while she puts it together. It's more or less the usual arena-based twin-stick shooter but with an escort twist. And like the Witch & Hero games, Ritual: Crown of Horns isn't too bad at all. It's not great, and I'm not sure I'd want to fork over twenty bucks for it myself, but it's well-made enough that I'm not going to give you the stink-eye if you do. Plus, there just aren't enough games out there set in an alternate Wild West infested with demons, monsters, and other denizens of Hell.
Skybolt Zack ($19.99)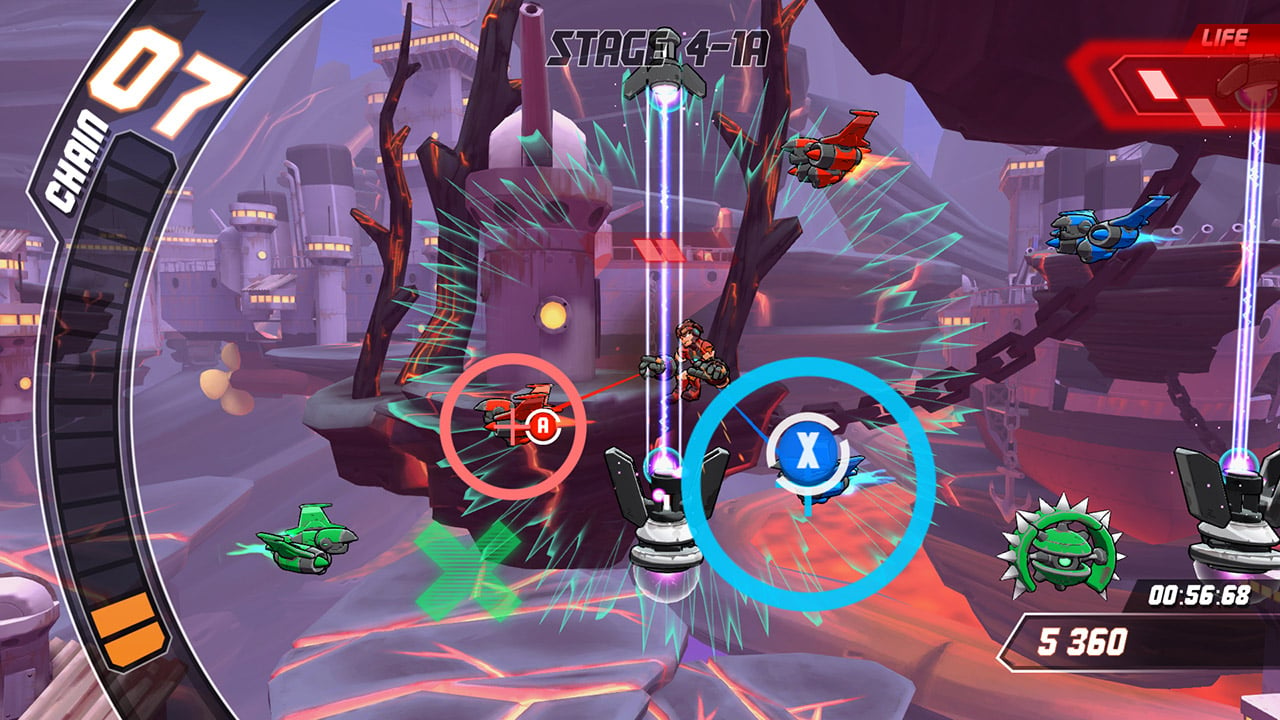 Skybolt Zack is one of those games where I can't quite decide if it's really cool or not. It's a rhythm-based action game of sorts where you make your way through levels by zipping from one enemy to the next. Depending on the color of the enemy, you hit a corresponding button to attack them. This works well enough with an Xbox controller, as those buttons have colors connected to them. For the Switch version, they've mapped it to Super Famicom button colors, which I feel are probably not that intuitive for most players outside Japan. Given how quickly you need to react, I think this really hamstrings the Switch version of the game. But if you can wrap your brain around it, I suppose it seems fun enough.
Juicy Realm ($14.99)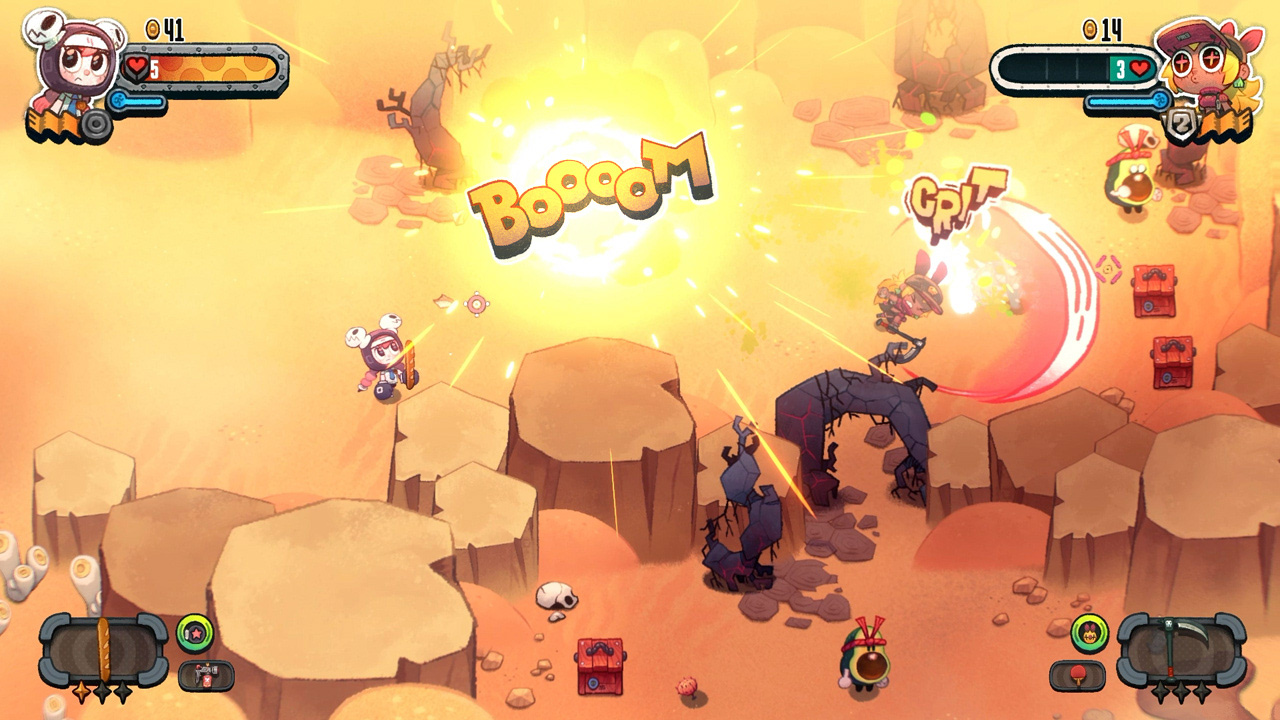 Let's be honest: the Switch isn't exactly hurting for roguelite twin-stick shooters. So what makes Juicy Realm so special? Well, all of the enemies are killer fruits and vegetables. That's… that's more or less it. Otherwise, this is a competent but not spectacular example of the genre, offering up lots of interesting and fun weapons, unlockable characters, and plenty of action. Fun enough alone, better with a friend, cheaper on Steam. I'll probably have a review of this one in a few days as they did send me a code, but I can tell you right now that this is essentially the definition of average. Nice art, though.
Stay Cool, Kobayashi-San!: A River City Ransom Story ($13.99)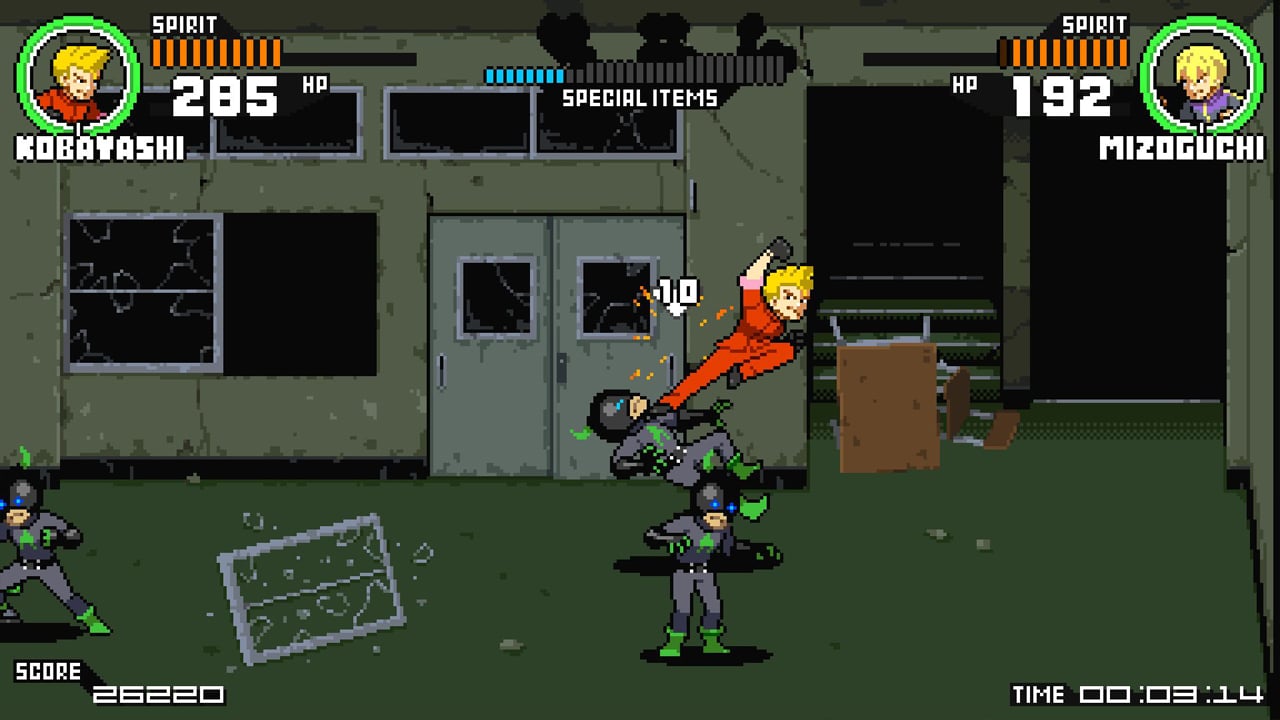 Already completely finished everything in September's River City Girls? Burnt out on October's River City Melee Mach!!? Worry not, November's River City game is here! Stay Cool, Kobayashi-San!: A River City Ransom Story is a beat-em-up where you take control of Kobayashi, one of the Four Heavenly Kings that Kunio and Riki fought in River City Ransom. Until recently, his localized name was Thor. Anyway, in this game Kobayashi has to save the present from aliens from the future or something like that. Kunio is here as a playable character, and a bunch of other familiar faces make appearances. The creator of Renegade and Double Dragon oversaw this game, which would be more encouraging if he hadn't also directed Double Dragon IV.
Tokyo Dark – Remembrance ($19.99)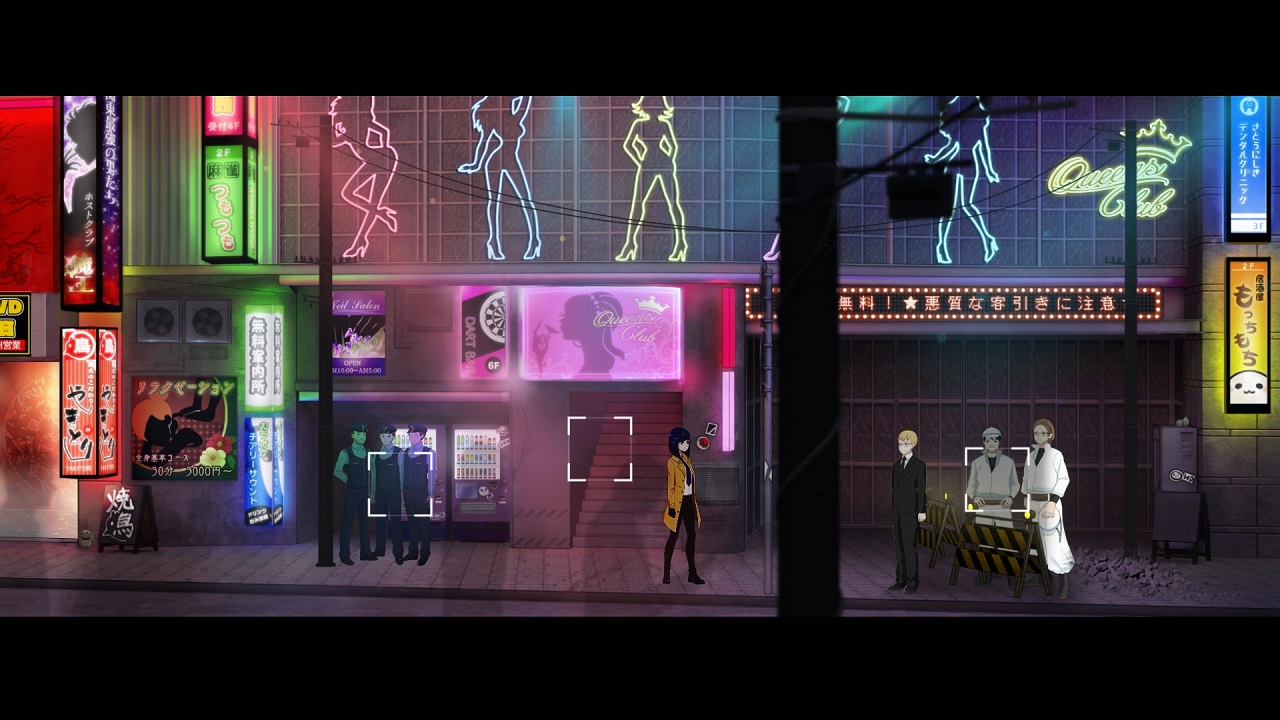 This is an atmospheric point-and-click style adventure game. Although the story is by and large linear, you make choices along the way that will determine which of the game's thirteen different endings you'll see. It takes a few hours for a single playthrough, so it's short enough to replay in order to see other endings. It's an interesting enough tale though it starts better than it finishes. You play as a detective searching for your missing partner, and the case takes you to places you would never have expected it to. Probably won't convince anyone that doesn't already like this genre, but if you do? Yeah, it's fine.
Headsnatchers ($14.99)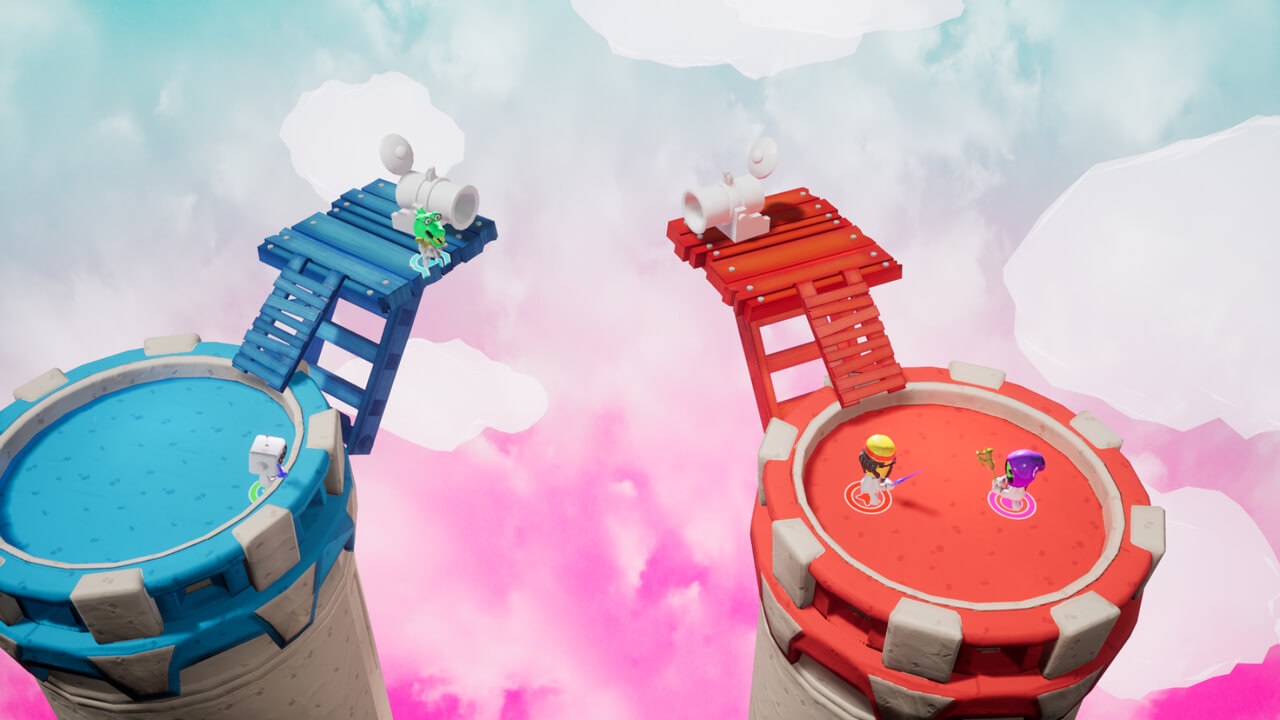 This is a party game for up to four players locally or online. There are 25 different levels where the goals and gimmicks slightly differ, but most of them revolve around stealing the other players' heads and doing something with them. Maybe you're dunking them in a basket. Maybe you're flushing them down the toilet. I don't know, just disrespect those heads as much as you can. The developers have put a single-player mode in there to give you something to do when you don't have other players available, but I think you'd really only want to look at this if you're into the whole multiplayer party concept.
Asdivine Kamura ($14.99)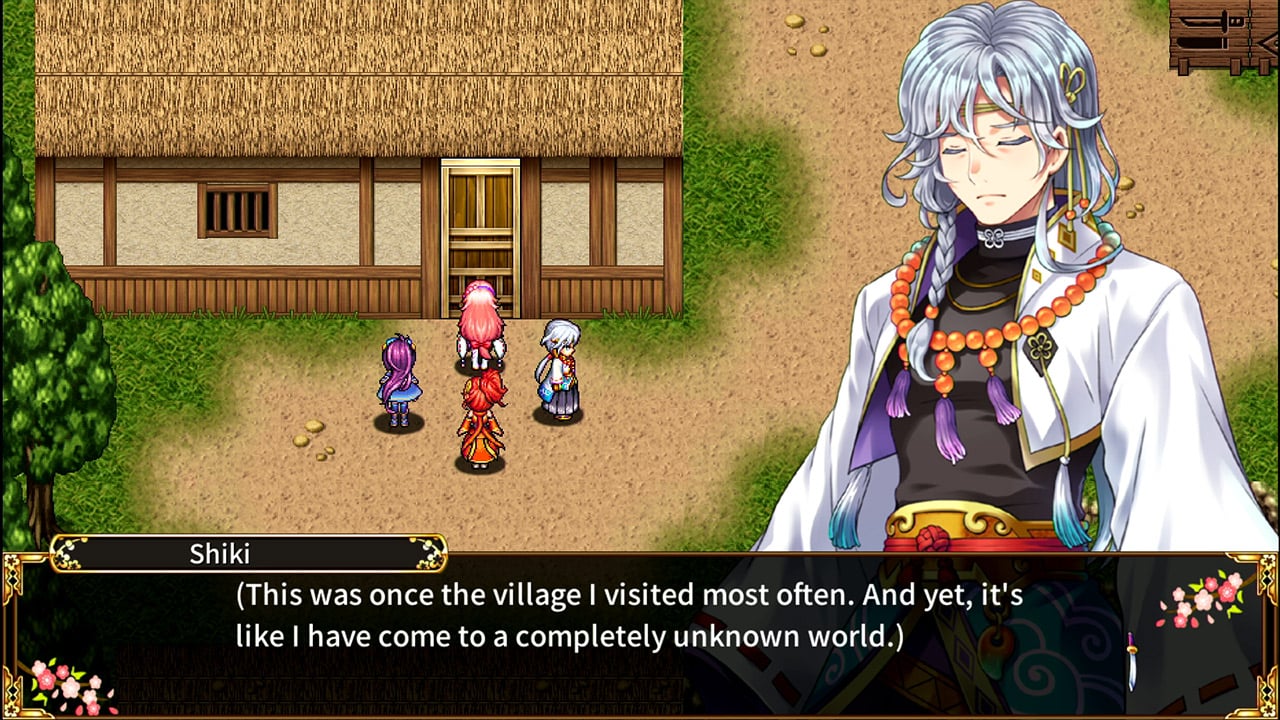 I remember when Asdivine Hearts came out and I enjoyed it so much. Then another Asdivine game came and I thought that was rather nice. And now we're like… seven games into this brand, and I just don't know anymore. This one continues the broad concept of gods interacting with humans, and throws an added twist of the game world being more ancient Japan than Western fantasy in its design. As usual, it checks all of the boxes well enough to be digestible. Also as usual, it doesn't bother with much more than that, which means you probably should find a better RPG to play on your Switch.
The Manga Works ($14.00)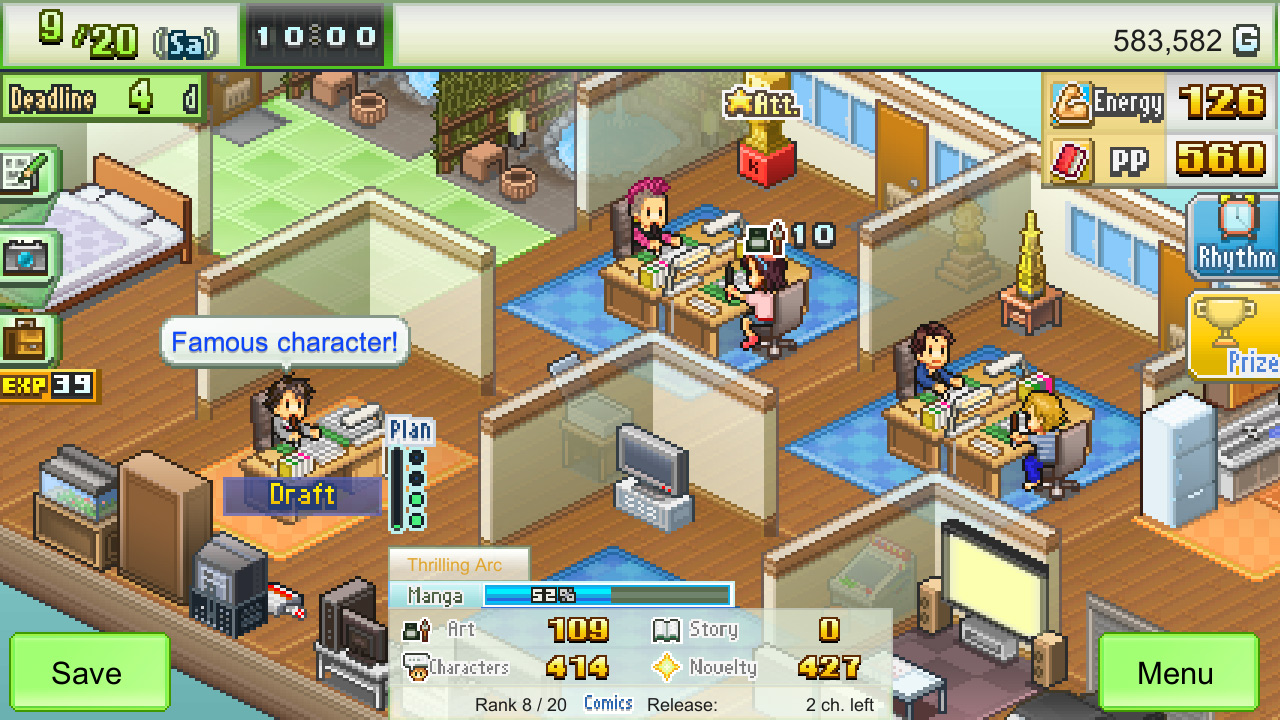 And here's Kairosoft's latest port from its mobile catalog. As ever, it's a lot more expensive than the mobile version and doesn't really play any better, but if you want it on Switch, here you go. This one cuts pretty close to the Game Dev Story model, but sub out game development for comic development. It's fun in the way all Kairosoft games are, which means if you've only played a few, you'll love it, but if you've played a bunch, you'll probably start to wonder when the developer is going to try something new. The answer is: never.
Meanders ($4.99)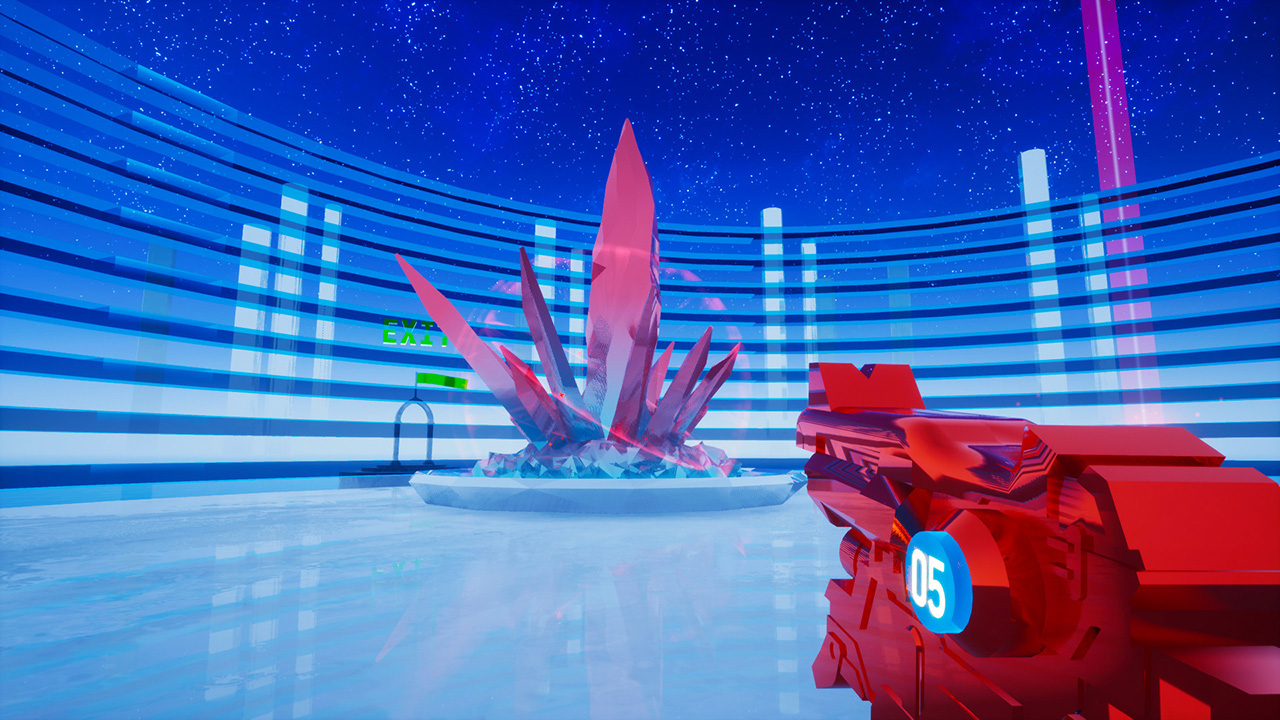 This is one of those first-person playground games that lasts a couple of hours and allows you to roam around doing little parkour bits and solving the occasional puzzle. You get more than 40 different levels, and it has an interesting, eye-catching art style. Probably won't hold your attention for more than a quiet evening or two, but for five dollars I suppose it doesn't really need to do much more than that. This one was fairly well-received by people on other platforms, and I imagine it'll find an audience here as well.
Sales
Hamster just had a sale recently on some of its Arcade Archives, and here we are with another one. This one obviously ties into the addition of Terry Bogard to the Super Smash Bros. Ultimate line-up. If you only grab one of those, make it Garou: Mark of the Wolves. It's one of the best fighting games SNK ever put out, and among the upper echelon of the genre in general. Besides that, not much is cooking sales-wise at the time I'm writing this, but I imagine the avalanche will come loose in the next few hours. We'll sweep those up tomorrow.
New Games on Sale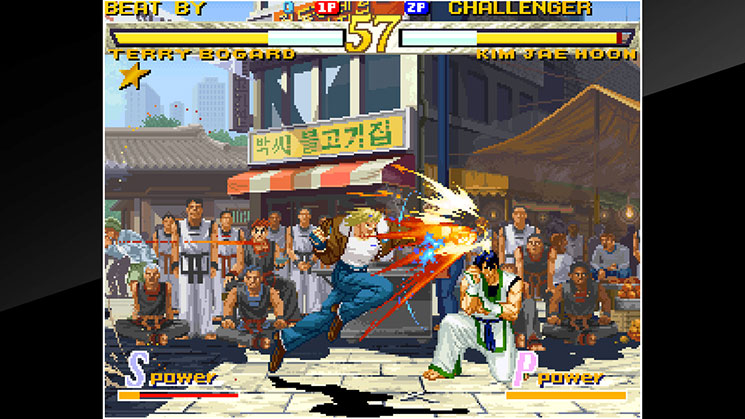 ACA NEOGEO Garou: Mark of the Wolves ($3.99 from $7.99 until 11/21)
ACA NEOGEO Fatal Fury ($3.99 from $7.99 until 11/21)
ACA NEOGEO Fatal Fury Special ($3.99 from $7.99 until 11/21)
ACA NEOGEO The King of Fighters '95 ($3.99 from $7.99 until 11/21)
ACA NEOGEO The King of Fighters '97 ($3.99 from $7.99 until 11/21)
ACA NEOGEO The King of Fighters 2000 ($3.99 from $7.99 until 11/21)
Crypt of the NecroDancer ($3.99 from $19.99 until 11/27)
Subsurface Circular ($4.79 from $5.99 until 11/28)
Spartan ($0.99 from $3.99 until 11/28)
Pirates: All Aboard! ($0.99 from $5.99 until 11/28)
Elli ($8.99 from $14.99 until 11/27)
Juicy Realm ($11.99 from $14.99 until 11/14)
Strange Telephone ($8.99 from $9.99 until 11/21)
Sales Ending Tomorrow, Friday, November 8th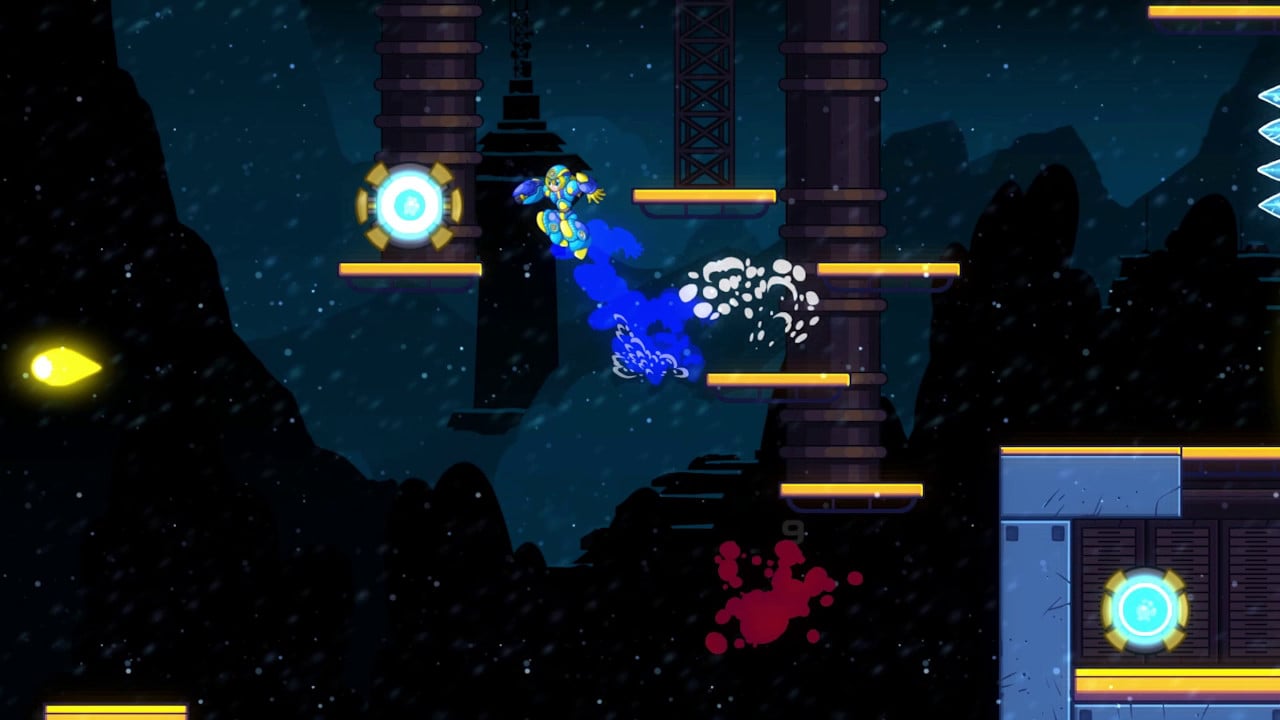 20XX ($8.99 from $17.99 until 11/8)
88 Heroes – 98 Heroes ($14.97 from $29.95 until 11/8)
A Duel Hand Disaster: Trackher ($4.99 from $9.99 until 11/8)
House of Golf ($7.49 from $9.99 until 11/8)
Hyper Sentinel ($0.90 from $12.99 until 11/8)
Paper Dolls Original ($11.89 from $16.99 until 11/8)
Pixel Gladiator ($3.49 from $6.99 until 11/8)
Shadow Fight 2 ($9.99 from $14.99 until 11/8)
Silk ($9.09 from $12.99 until 11/8)
Spot The Difference ($1.99 from $9.99 until 11/8)
SUPERHOT ($19.99 from $24.99 until 11/8)
Surgeon Simulator CPR ($7.79 from $12.99 until 11/8)
The Wardrobe: Even Better ($9.99 from $19.99 until 11/8)
True Fear: Forsaken Souls Part 1 ($7.49 from $9.99 until 11/8)
Ultra Off-Road 2019: Alaska ($16.14 from $18.99 until 11/8)
That's all for today, friends. A whole ton of games, and there are lots more coming tomorrow. We'll have summaries of all of those, along with whatever big news and sales come along in the meantime. I hope you all have an excellent Thursday, and as always, thanks for reading!