Each and every day new mobile games are hitting the App Store, and so each week we put together a big old list of all the best new releases of the past seven days. Back in the day the App Store would showcase the same games for a week, and then refresh those features each Thursday. Because of that developers got into the habit of releasing their games throughout Wednesday or very early Thursday in order to hopefully get one of those coveted features spots. Nowadays the App Store refreshes constantly, so the need for everyone to release all on the same day has diminished. Still, we've kept our weekly Wednesday night format as for years that's the time people knew to check TouchArcade for the list of new games. And so without further ado please check out the full list of this week's new games below, and let us know in the comments section which games you'll be picking up!
---
A Case of Distrust ($4.99)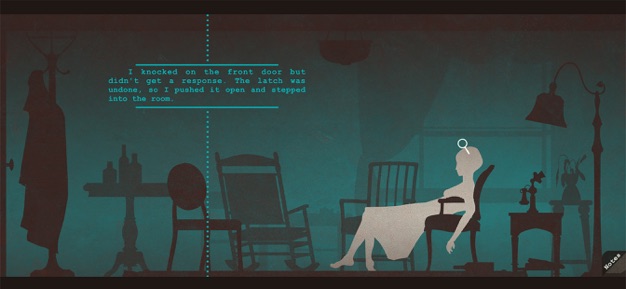 iTunes Description
Explore underground speakeasies, smoke-filled billiard halls, classic barber shops, and more. Catch suspects in lies by using evidence, statements, and your wits. Intrinsic challenges face our heroine, as she struggles against a pushback on emancipation, leading to many doubts, both internal and external. Uncover the truth in a mystery full of deception!
Forum Thread: A Case of Distrust (by Serenity Forge)
---
Asteroid Commando ($1.99)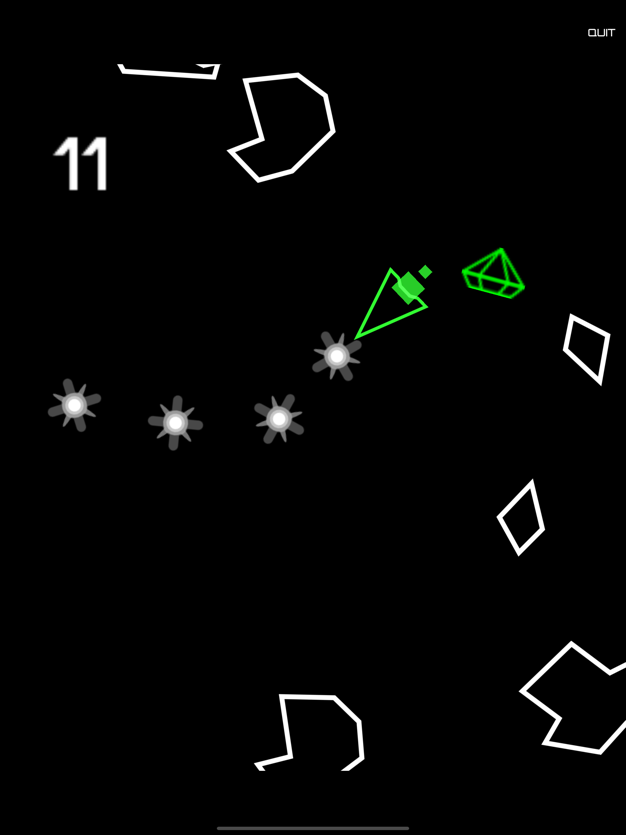 iTunes Description
Asteroid Commando is a vector graphics arcade game for your iPhone and Apple Watch. Pilot your ship as you blast asteroids in search of priceless gems. Battle alien pirates and avoid deadly space mines!

This is the third in the Space Watch trilogy that began with Kepler Attack.
Forum Thread: Asteroid Commando (by Red Sprite Studios)
---
Chicken.io (Free)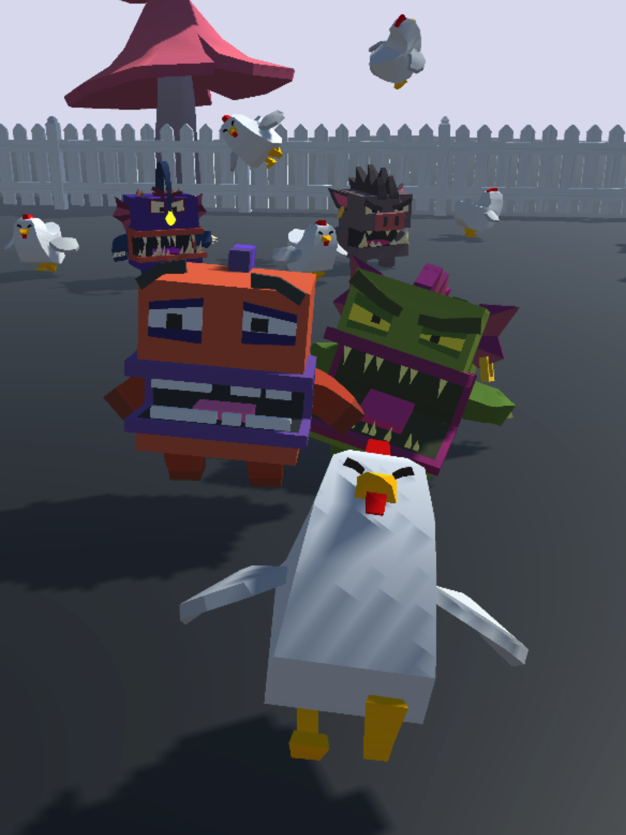 iTunes Description
Battle against other monsters in 9 different worlds. Win coins to collect all 11 characters.
Forum Thread: Chicken.io (By Monklie)
---
Cower and Tremble ($7.99)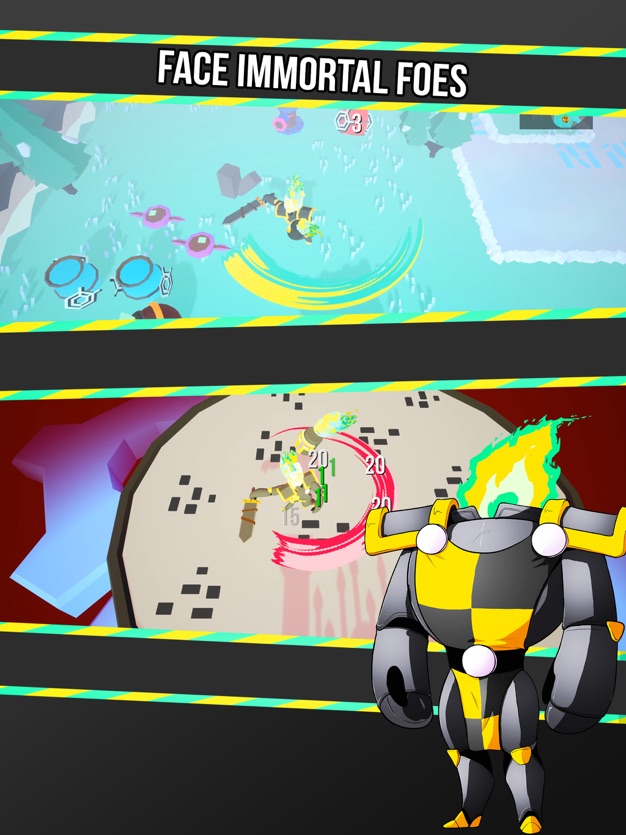 iTunes Description
COWER AND TREMBLE BEFORE IMORA!
Humanity falls to the curse of immortality. Those who remain are only shells and shadows of their former selves. Their immortal souls bound in soul iron.
Forum Thread: Cower and Tremble (by Banjo Panic)
---
CyberTac ($0.99)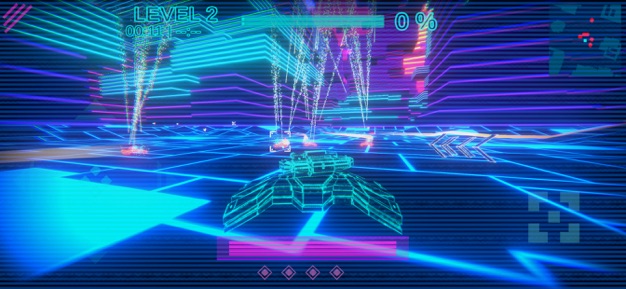 iTunes Description
CyberTac is a 3d vehicle combat game. Dodge and weave your way around the levels as you engage the enemies. Tactical powerups let you strategize best course of action. Frontal assault all guns blazing or quick in and out strikes while you shield yourself. You choose the best strategy!
Forum Thread: CyberTac (by Adam Jeziak)
---
Golden Tee Golf (Free)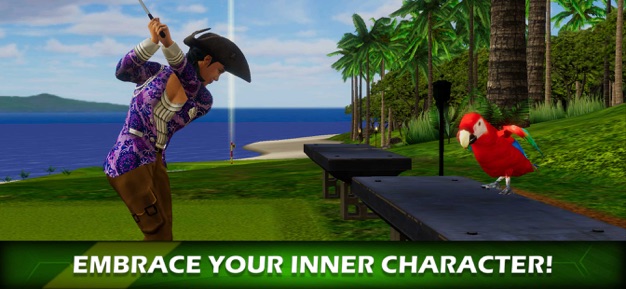 iTunes Description
The most popular arcade game ever made has gone mobile. Golden Tee Golf, the pop culture phenomenon that has been played by more than 20 million players over the past three decades, can now be played in the palm of your hand.

Whether you crave a relaxing trip through the front 9 or a teeth-grinding challenge on windy bluffs, Golden Tee Golf has it all. The contests for big prizes. The diverse equipment customization options. The varied and quirky clothing choices. The intricate, white-knuckled course design. The trademark gameplay that allows you TOTAL CONTROL. Make shots as quick and smooth as buttered lightning.
Forum Thread: Golden Tee Golf (by Incredible Technologies)
---
GWENT: The Witcher Card Game (Free)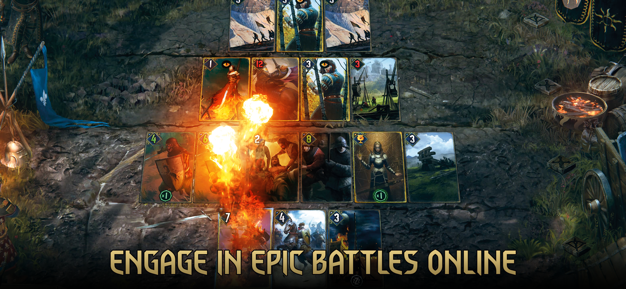 iTunes Description
Join in The Witcher universe's favorite card game! In GWENT, you clash with your friends in fast-paced duels that combine bluffing, on-the-fly decision making and careful deck construction. With heroes, spells and special abilities that dramatically turn the tide of battle, deception and clever tricks are necessary parts of your arsenal.
Forum Thread: GWENT: The Witcher Card Game (by CD Projekt Red)
---
Layers of Fear ($9.99)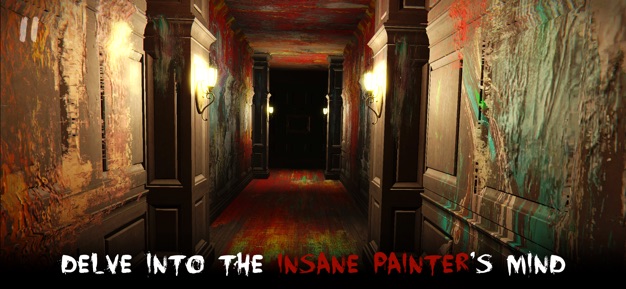 iTunes Description
Delve deep into the mind of an insane painter and discover the secret of his madness, as you walk through a vast and constantly changing Victorian-era mansion. Uncover the visions, fears and horrors that entwine the painter and finish the masterpiece he has strived so long to create.
Forum Thread: Layers of Fear (by Bloober Team S.A.)
---
Pixel Manager: Football 2020 (Free)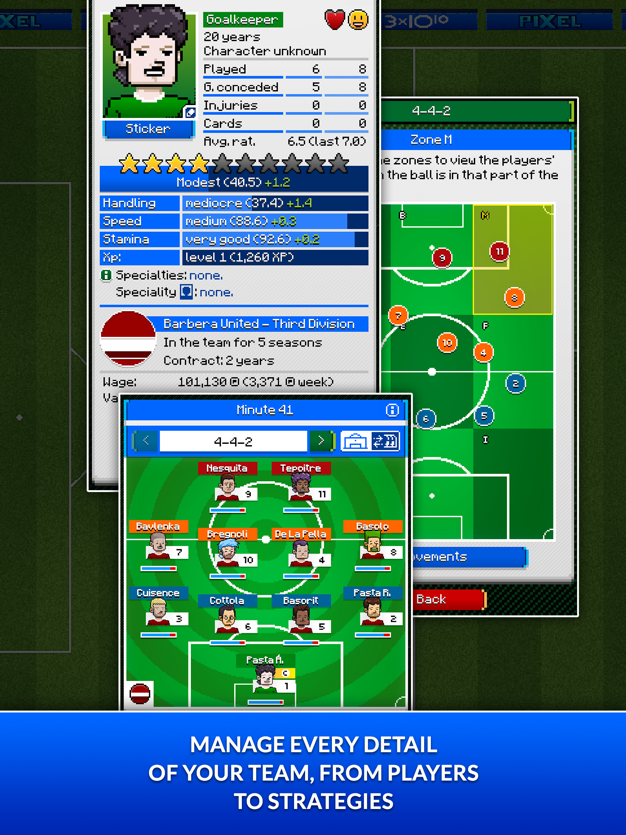 iTunes Description
The beautiful game, always within arm's reach.
You will take the reins of a fallen giant, on the verge of bankruptcy.
Can you lead it back to former glories, taking it back to the top-tier where it belongs?
Forum Thread: Pixel Manager: Football 2020 (by 3×1010)
---
Pool 8 (Free)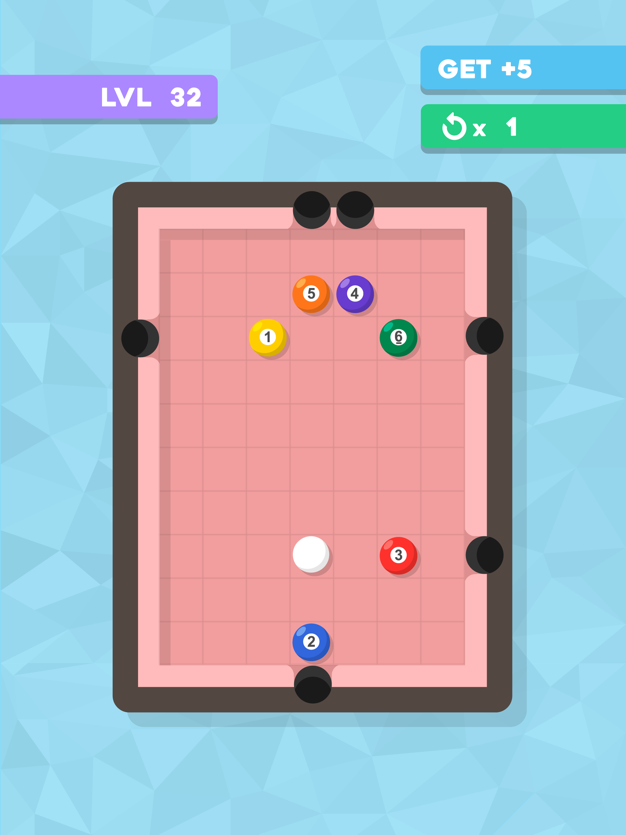 iTunes Description
Pool 8 is the new 8-Ball Pool game with simple swipe controls and addictive gameplay!

Play in front of your favorite show, in a boring class or whenever you have a few spare minutes to solve some challenging puzzles.
Forum Thread: Pool 8 (by Appventure Studio)
---
The Quest – Basilisk's Eye ($2.99)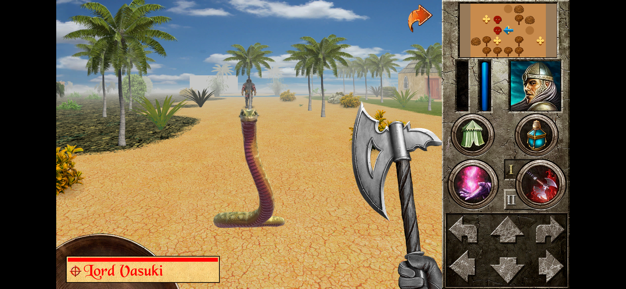 iTunes Description
The Angamanain Empire was always a strange world full of beauty, unimaginable beasts and mysteries and that was before the Basilisk arrived, determined to bring death and destruction to this ancient civilization. Hero, you are badly needed. The Basilisk terrorizes the land. One look from him can kill. He sends out his clones to do his dirty work and they are virtually indestructible.
Forum Thread: The Quest – Basilisk's Eye (by Redshift/Zarista Games)
---
Ria ($5.99)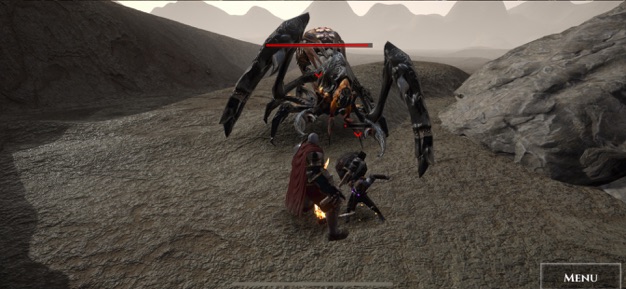 iTunes Description
Ria is a mythology-based action-adventure open world overrun by monstrous dark creatures. God has sent his son (Ria) to save humanity and clean it for the first civilization of humans on earth. You'll set out alone to face down hordes of deadly enemies and epic bosses, and try to prevent the dark souls from summoning the queen of Dark-Soul. If she is awaken , the world will suffer endless time of darkness. It's going to take everything you've got to stop the queen of dark soul from being awaken.
Forum Thread: Ria (by Createlex)
---
Ride Out Heroes (Free)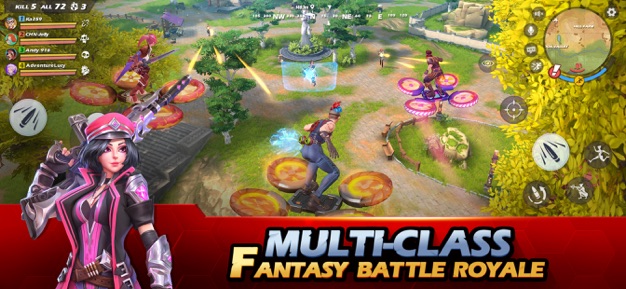 iTunes Description
The first Multi-class Battle Royale Game for mobile. Choose heroes of different classes and skill sets. Summon mounts, team up to crush your enemies, and use magic abilities and epic weapons! Death is not the end as you revive as a baby dragon to seek your revenge!
Forum Thread: Ride Out Heroes (by NetEase)
---
Spiritwish (Free)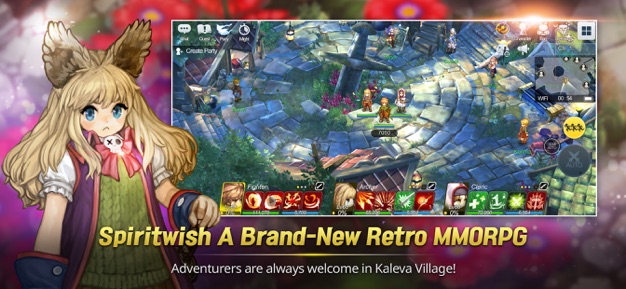 iTunes Description
▣ Are you the almighty upfront tanker type? Or perhaps a ranged attacker or supporter from behind?
Maybe a Melee? In Spiritwish, you can be all three at once! Prepare for battle.

▣ Control Multiple Characters in an Epic MMORPG!
The more the merrier! In Spiritwish, you can control three characters simultaneously!
Assemble the ultimate team and venture forth!
Forum Thread: Spiritwish (by NEXON Company)
---
Stack Breaker : Crush & Blast (Free)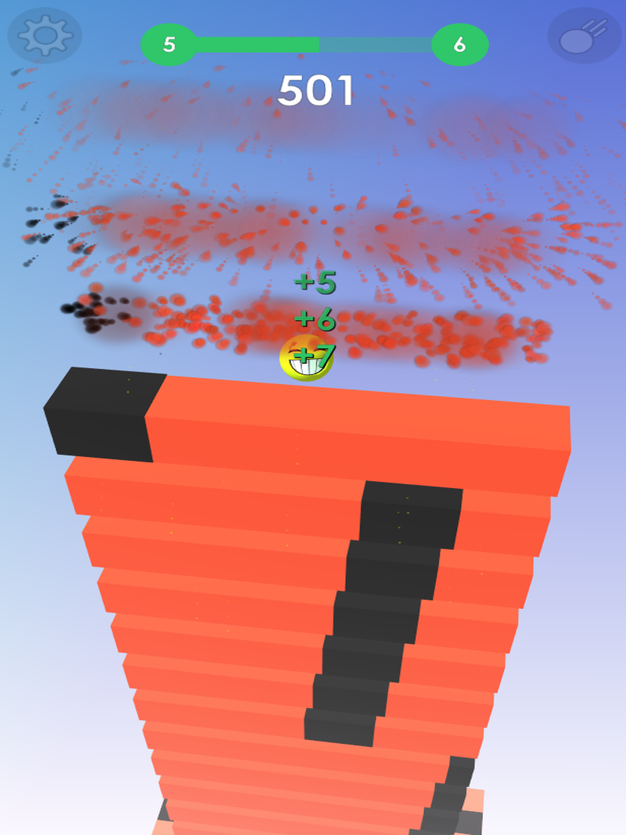 iTunes Description
Fun and addictive one-touch game.
Crush, break and blast a stack of colored blocks with a falling, bouncing ball to reach the bottom! But do not try to break the black moving blocks, otherwise the ball will split into pieces and you will have to start the level from the beginning.
Forum Thread: Stack Breaker : Crush & Blast (by Warlock Studio)
---
Storyscape (Free)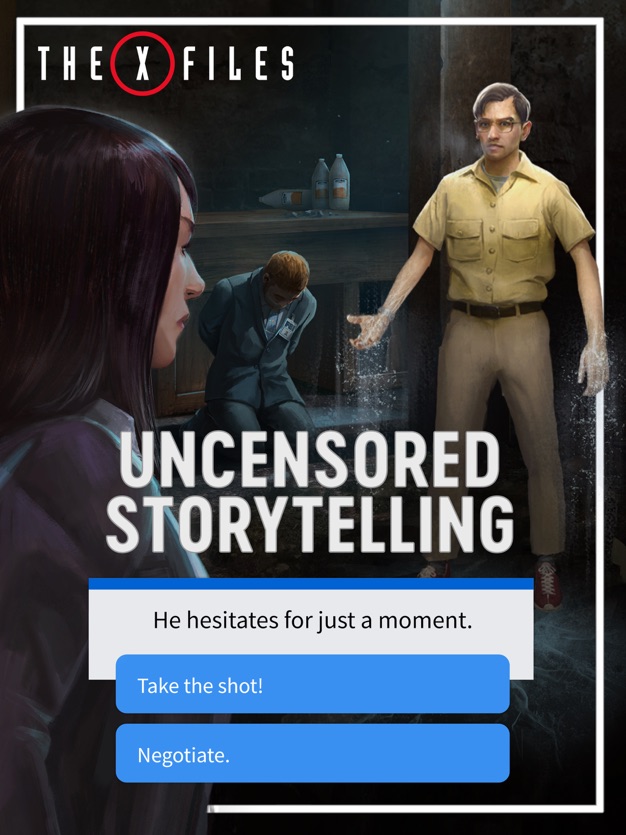 iTunes Description
A single choice can change everything. Enter Storyscape, where world-class writers bring you tales of romance, intrigue, and adventure and every decision you make transforms your story. Discover love aboard the Titanic or confront the unknown with the X-Files. Find romance in a new city or explore a magical realm as a slave-turned-revolutionary leader. New shows and seasons drop often, so there's always something exciting to play.
Forum Thread: Storyscape (by FoxNext Games)
---
Warsnake (Free)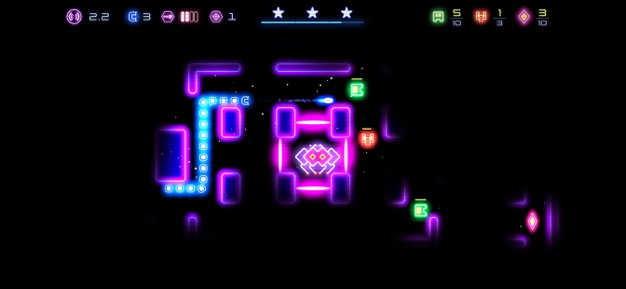 iTunes Description
Take the classic snake from your old cellphone, mix in pacmanesque maze running, add guns, bombs and power-ups, a bunch of enemies to fight, and you've got the magic formula for Warsnake!
Forum Thread: Warsnake (by Moido Games)
---
Zombie Blast Crew (Free)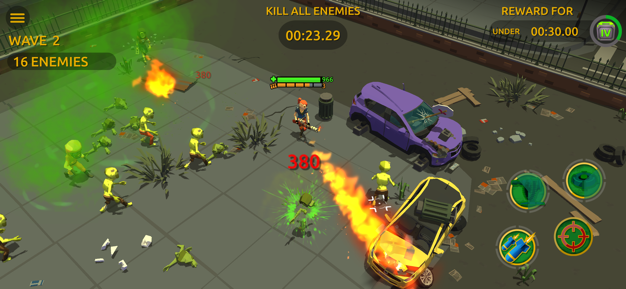 iTunes Description
The Blast Crew update is finally here. Pick your favorite survivor and use their unique stats, skills and weapon to define your own playstyle. Agile Karen's flamethrower? Bulky Bill's shotgun? All up to you!

It has been 11 months since the infection started. Everyone fled the cities, mass panic in the streets. The zombies took over our towns, our buildings, our block. Now we sleep outside while they roam our streets.
We waited on the army, and the army didn't come, so we picked up snaiper guns. We waited on a hero, and a hero didn't come, so we were left to survive. Now we're done waiting. Will you lead us in the face of (not really) certain doom?
Forum Thread: Zombie Blast Crew (by Vivid Games)
---