Spiel Studios' Man Vs. Missiles (Free) has been updated regularly since it launched with a lot of new content for both free and premium players. I say premium players because it has a subscription option. If you missed out on the last few big updates for it, read our posts about them here and here. Today, Spiel Studios announces Man Vs. Missiles 5.0 that has new content and one very nifty new feature. Watch the video below showcasing 5.0's standout feautre:
In addition to a visual overhaul to support dark mode, the update brings five new planes, 10 new levels, a new powerful missile for higher levels, and the option for in app support. Out of the five new planes, two are VIP planes. Dark mode in Man Vs. Missiles can either follow your system settings or be toggled from the in game settings. I hope more games add support for dark mode because when you're used to interacting with most things on a pleasing dark background, seeing a bright white launch image for a game isn't pleasant.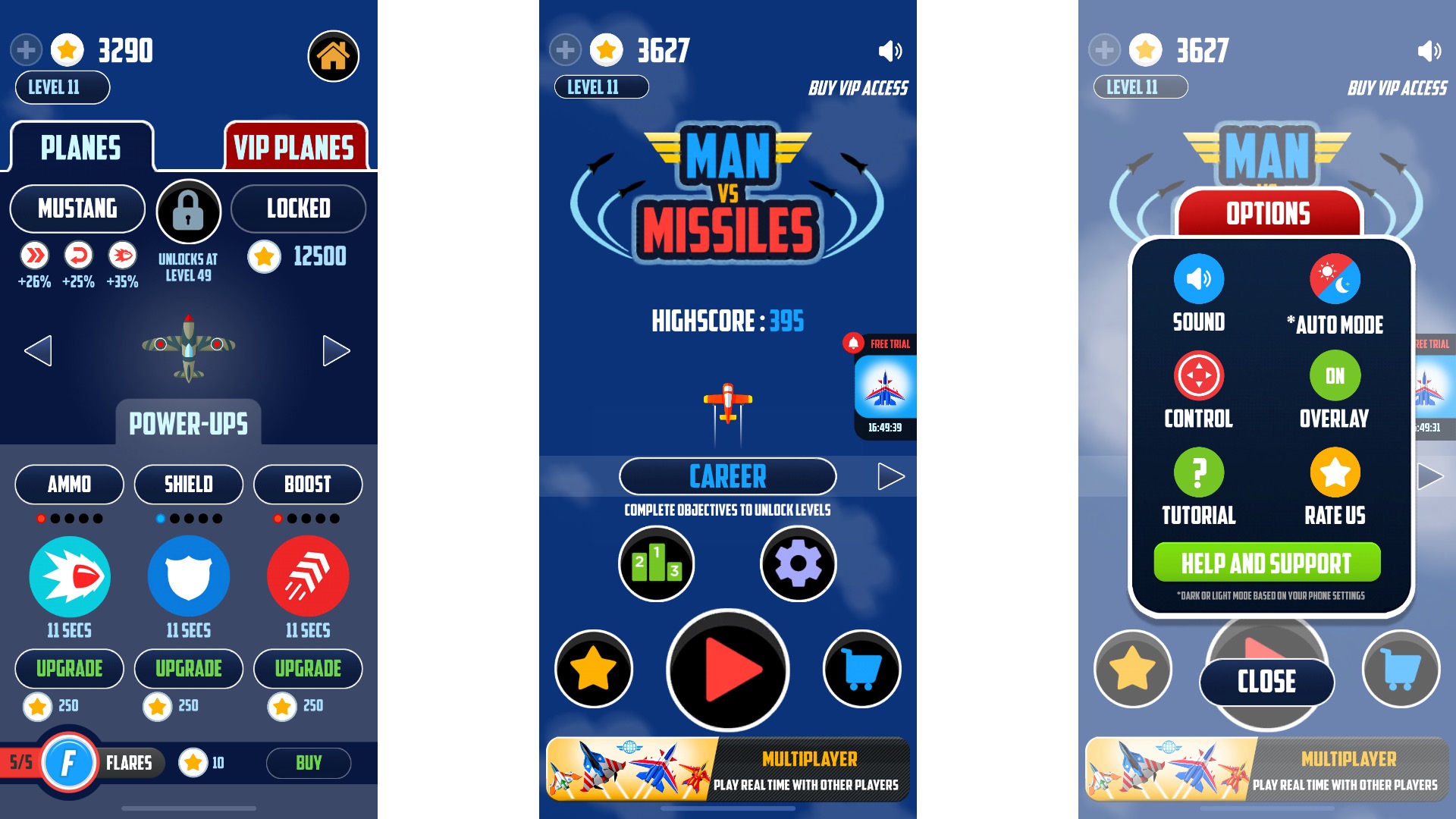 Man Vs. Missiles is free to play with in app purchases to remove ads or buy various things like planes and more. The VIP subscription lets you unlock all planes and more. Man Vs. Missiles from Spiel Studios is available on the App Store for free. The big 5.0 update begins rolling out on October 1st. Have you checked out Man Vs. Missiles: Combat yet or are you still playing the original game?