You may have heard of and even played Hot Lava before. This game has been in development for a few years now and many people got their chance to play its beta version on Steam. Now, after 27 updates, the game has finally officially released, and we can play it on Apple Arcade.
Hot Lava is an action game developed by Klei, the studio behind games like Don't Starve. This game takes your childhood memories of playing "the floor is lava" to the next level. You'll be jumping, sliding, swinging and sticking to walls. You can do anything but touching the floor because, you know, it's lava. Just in case you didn't get that part.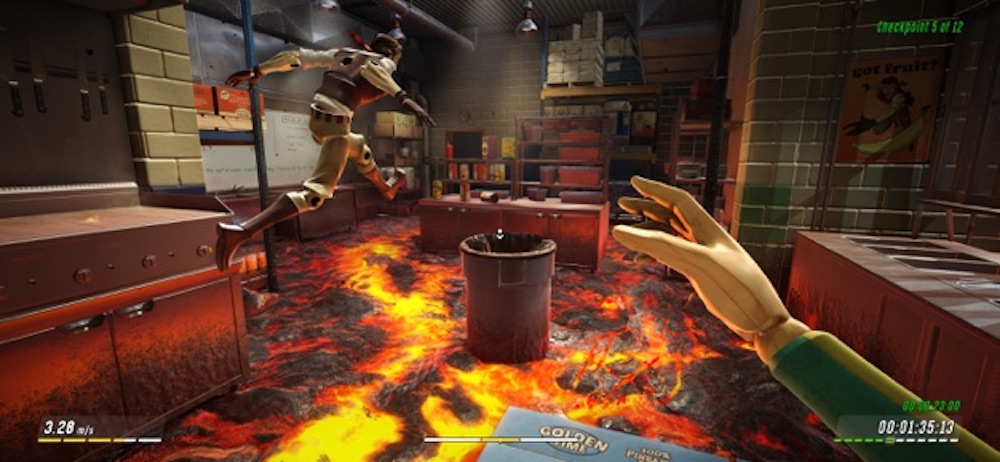 You'll start the game playing as Hazard, but you can also play as the other Global Action Team (G.A.T.) members available from the toy shelf. You'll play in different maps that go from the school to the playground and even the basement. As of right now, there are 6 maps, each one with a series of levels. Mostly, you'll have to get from point A to point B in each level. However, that's easier said than done. You'll face a lot of obstacles along the way.
To unlock a new map, you'll need a certain amount of stars, which you get by playing the levels on every map. There is more than one star on each level, so the completionists out there are going to have to grind a lot. Fortunately, these levels are not that difficult on your first try. To get more stars you'll need to do some challenges like not dying or completing the level as fast as you can. Still, it's just a matter of practice.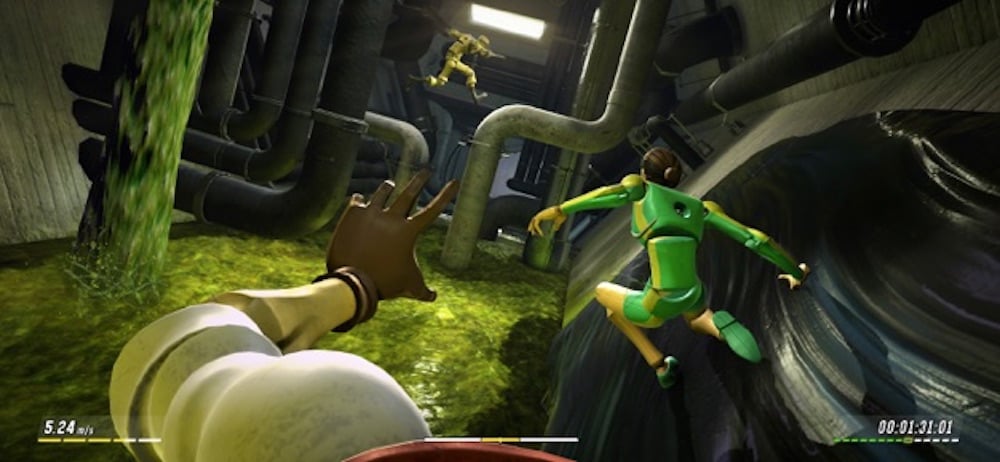 The only hard level is the "follow your sister" mission. This mission is so incredibly frustrating, and unnecessarily hard. You have to follow your sister to the goal. Sounds easy right? Well, it's not. You have to go fast, and if you stay behind or take too long you just lose. Unlike every other level, you don't have any checkpoints, so if you die you have to start over. And, to make things worse, you can't even pause the game because it'll count as you stopping playing and you'll just start over. This last thing might be a bug, but it's annoying that you can't even take a break, so I hope they fix it soon.
Now let's talk about gameplay, which is fine, or at least it would be with some better controls. As of right now, Hot Lava is a game you must play with a Bluetooth controller. If you don't have one, you're going to have a bad time. The on-screen controls cover the corners from the screen. To move your character's point of view, you have to move your device to your left or right. Thankfully, you can change that in the settings so you can move your perspective with your right finger. However, thanks to all the other buttons, there will be times when you try to move and you'll end up using the grab button instead. This is something Klei needs to fix as soon as possible. It gets frustrating from the start. If you have one, you'll want to connect a Bluetooth controller since the beginning. Besides that, the gameplay is easy to learn. It'll take some time for you to get used to it, but as you progress, you'll have more control over your jumps.
Hot Lava has a unique style. From the universe to the characters and its sense of humor, you can see the team took its time to get the aesthetics right, and they nailed it. The models and animations are really well made. And while the characters are clean and simple, you can give them a different look with the collectibles you'll get from each level.
Overall, Hot Lava is a fun parkour/action game with a lot of potential. Once they fix things like the control design, it'll become a solid game on Apple Arcade. Until then, Hot Lava remains as a great game for the people with the correct equipment, i.e. a Bluetooth controller. The environment and unique universe will keep you entertained from beginning to end, and thanks to the different starts and collectibles there are, you have a lot of reasons to keep playing this game.
🤔 Like this article?
We pride ourselves on delivering quality, long-form articles like this one instead of the SEO-driven click bait that is slowly taking over the internet. Unfortunately, articles like these rarely generate the traffic (and as a result, the ad revenue) of listicles, cheat guides, and other junk.
Please help us continue producing content like this by supporting TouchArcade on Patreon, doing your Amazon shopping by first visiting toucharcade.com/amazon, and/or making one-time contributions via PayPal.
NOTE: Hot Lava is available exclusively as part of Apple Arcade, a premium gaming subscription service from Apple. Without being a subscriber to Apple Arcade you cannot download and play this game. Apple Arcade is $4.99 per month and does come with a free one month trial, you can learn more about it on Apple's official website or by visiting our dedicated Apple Arcade forum.