Fortnite (Free) patch 10.20 brought Mayhem into Fortnite with the Borderlands 3 collaboration and the first big update since then has just gone live in the form of patch 10.30 that has started rolling out on all devices right now. This update has a new Rift Zone, a new LTM, and many new options for mobile devices. If you have an iPhone X, this update has something you have been waiting for. If you missed details for Season X, read this. Watch the Moisty Palms Rift Zone trailer below:
Moisty Palms is a new Rift Zone that lets you disguise yourself as a prop. This zone has spawned at Paradise Palms. Players will still take damage as props here. Grasy Grove returns through a Rift Zone and it includes Durrr Burger and Tacos raining down from the sky. The Knock Town LTM is a solo mode which lets you use the grappler to jump around and dodge shots as you use the Flint-Knock Pistol. Mobile devices now have new settings for building, editing, and targeting. iPhone X players can now play at 60fps as well as other newer iPhone models.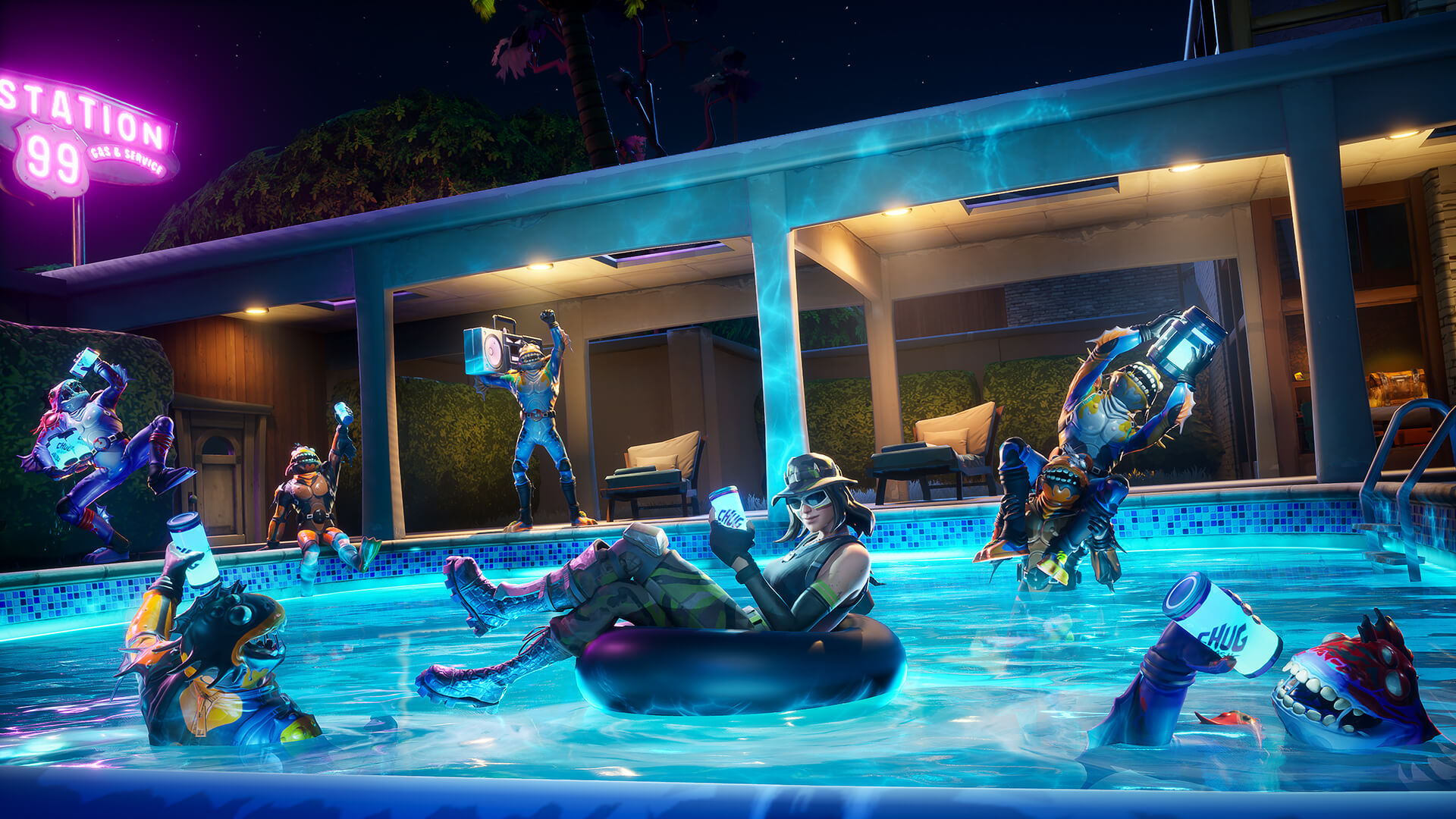 If you do play Fortnite, we have a dedicated channel in our Discord. Make sure to join our Discord channel here to squad up and get some Victory Royales. If you're curious about which Android devices can run Fortnite at 60fps, read this. The content update has just begun rolling out on all platforms. Do you still play Fortnite daily?